How to Learn PPC [The Best Way]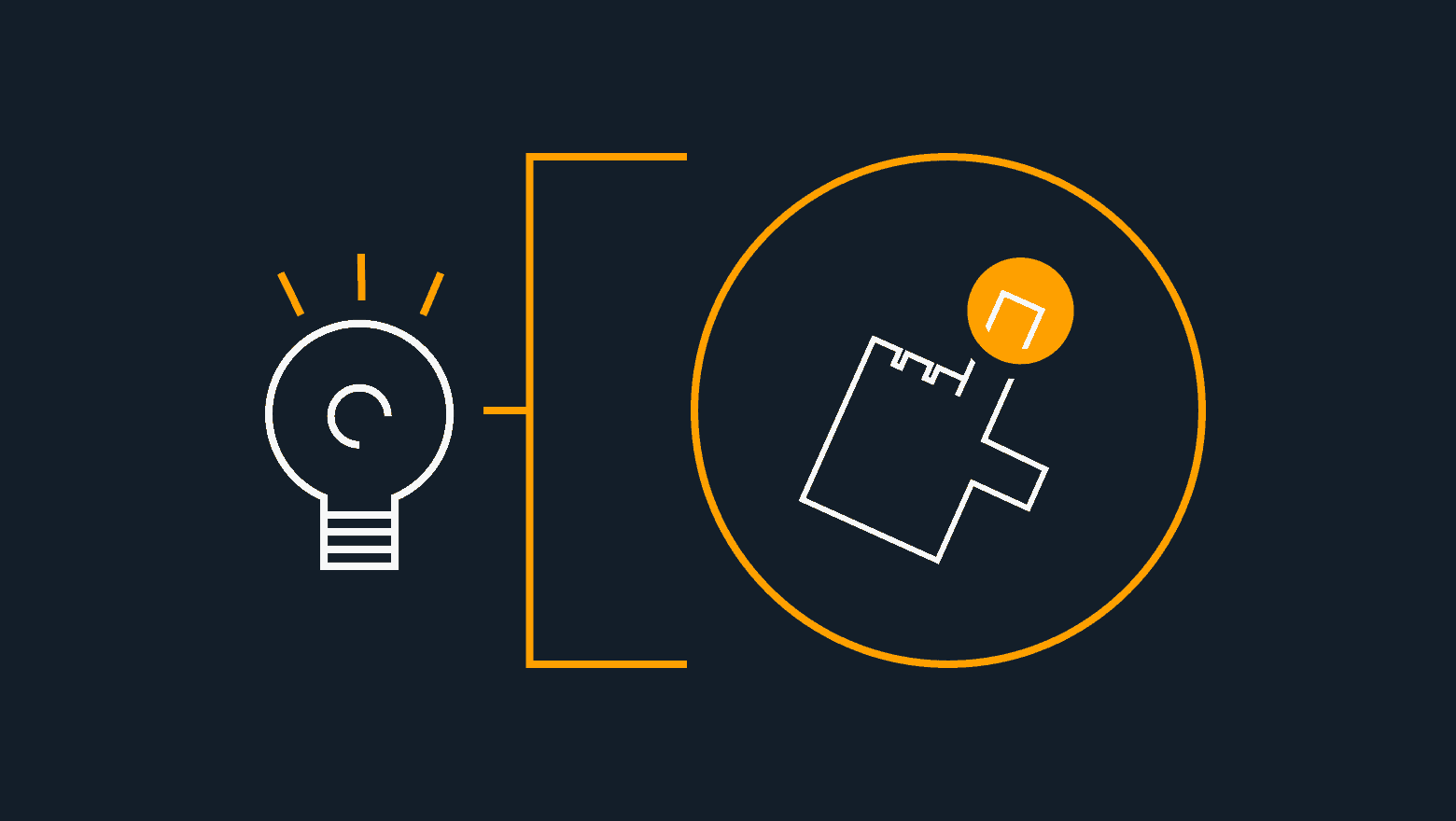 What's the best way to learn PPC advertising?
If you're new to PPC advertising, learning the skills to launch your first advertising campaign and make it profitable can feel a bit overwhelming. Before you can run your first PPC ads, you will need to learn how to:
Customize audience targeting
Customize keyword targeting and bidding
Design ad creative
…and a lot more.
The more you learn about PPC, the more you'll understand how to optimize your campaigns and get the maximum return on ad spend.
To help you get started, we've created this quick guide on how to learn PPC advertising. These are the steps we'd recommend for someone new to digital advertising who wants to start running profitable campaigns as soon as possible.
How to Learn PPC Advertising
Start with the Basics
Google is the largest digital advertising platform in the world, with approximately 73% of the total market share for search advertising. If you've never done PPC advertising in the past, the best place to start learning the basics is the Google Ads Help Center.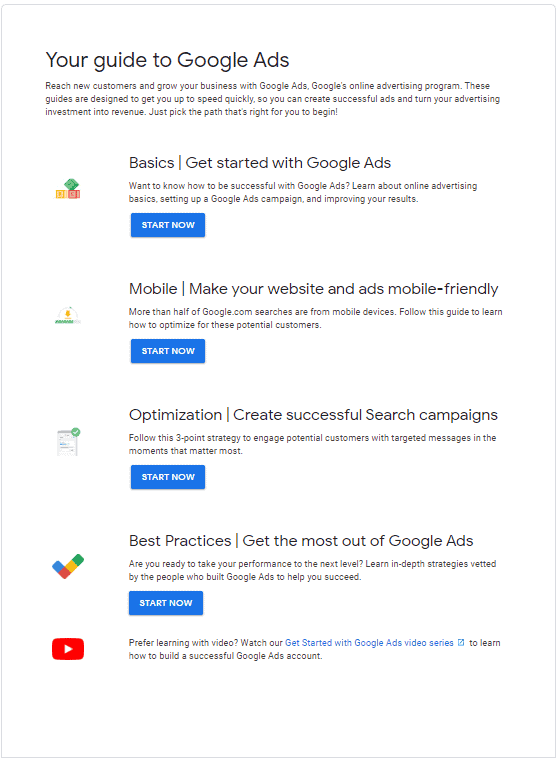 Image: Google Ads Help Center
The Help Center offers in-depth, step-by-step guides for every aspect of PPC advertising on the Google platform. You can learn how to create a campaign, how to choose keywords, how to manage keyword bidding, and how to target your ads more effectively.
This resource is essentially a technical manual, so the content can feel a bit dry sometimes. Still, this is one of the most valuable knowledge centers that you can keep coming back to as you continue to learn PPC.
Find Your Way Around Google Ads
Once you've browsed around the Google Ads Help Center for a while, you should probably create a Google Ads account and start finding your way around the platform.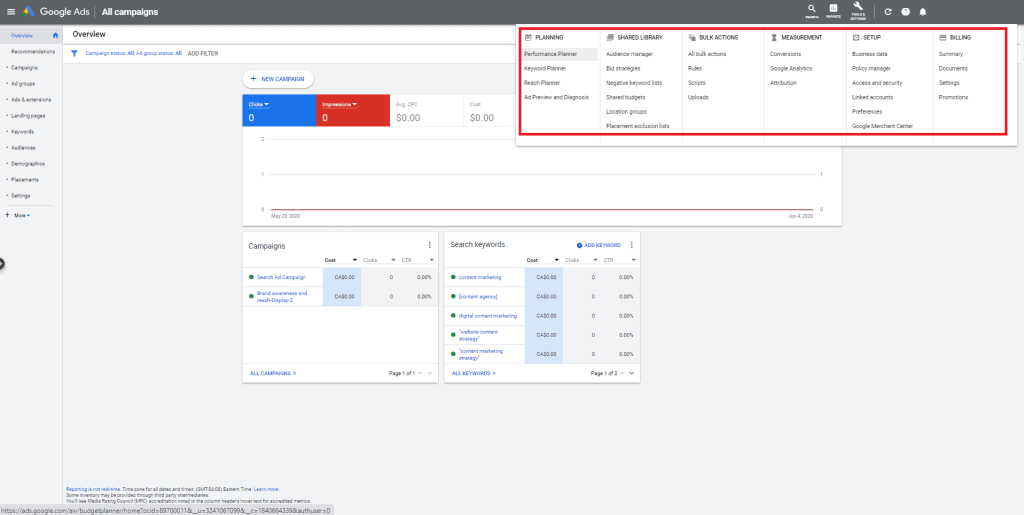 Image: Google Ads Platform
Digital marketers can use Google Ads to customize and launch PPC advertising campaigns on the Google search and Google display networks. This is where you will upload your ad creative, customize audience targeting, manage keyword bidding, and configure ad extensions.
If you're not sure where to start yet, that's okay! Make a list of things you understand, things you don't understand, and any questions you have about the platform. Make sure you open the "Tools & Settings" menu in the upper right corner and check out the Keyword Planner, Auction Insights, Audience Manager, and other tools that are available.
Use the Internet to Research PPC
Have you tried doing research about PPC advertising on Google or other search engines?
If you've spent some time looking around the Google Ads platform, you may have some questions that weren't clarified in the Google Ads Help Center. If you type those questions into your favorite search engine, there's a good chance you'll be able to find a website or encyclopedia article with the answer.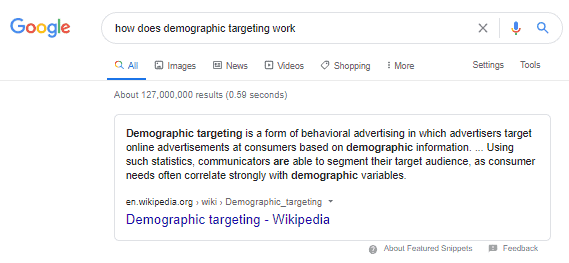 Image: Use search engines to get quick answers to your PPC questions and learn even faster.
PPC advertising has been around for over 25 years and there are loads of digital marketers who publish case studies and blog posts with answers to the most common questions.
Learn about the Best PPC Tools
If you're getting ready to run your first display or text ads, you will need some pay per click marketing tools to maximize your efforts. PPC software tools can be used to streamline the keyword research process, optimize bidding, spy on your PPC competitors, and automatically generate ad creative or landing pages to support your campaigns.
Some of the best PPC advertising tools for beginners include:
Broaden Your Knowledge with PPC Publications
If you like to learn from a physical book, there are hundreds of books available on PPC advertising. Our Amazon search for "PPC Advertising" in the "Books" department turned up over 250+ results.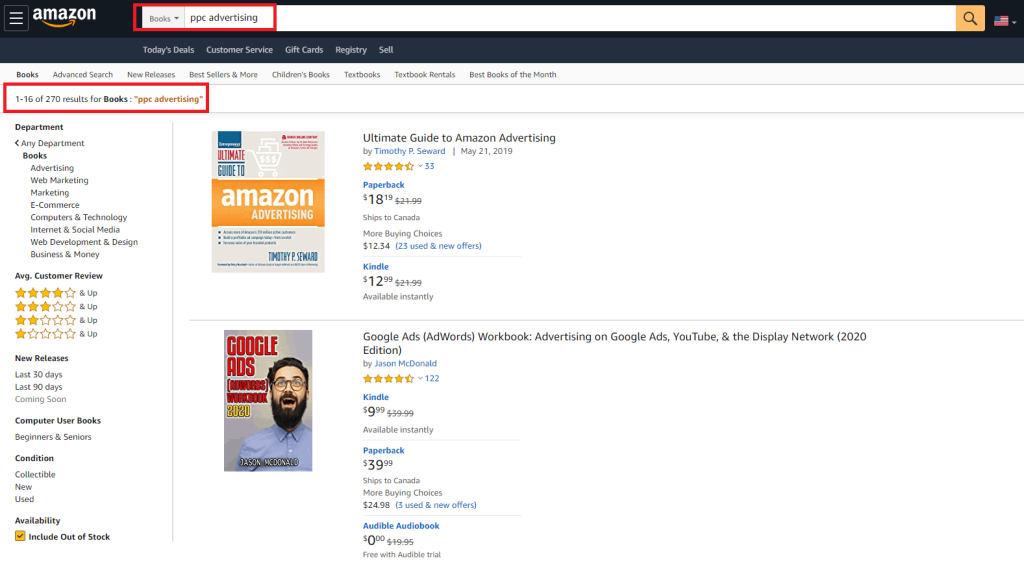 Image: Amazon Search Results for "PPC Advertising" in Books
If you're choosing a book about PPC advertising, make sure you purchase a current edition from a reputable source. Things change quickly in PPC and old strategies can stop working as well after a new update, so it's important to make sure you're consuming the most current information when trying to learn PPC.
Use Blogs and Podcasts to Keep Up with PPC Trends
Follow PPC blogs and podcasts to keep up with the latest trends and keep expanding your knowledge base.
Some of our favorite PPC blogs include:
Take an Online Course in PPC
Taking an online PPC course is one of the best ways to learn PPC. Online courses offer a structured framework for building your PPC knowledge from the ground up, so you don't miss any details as you work your way from PPC beginner to master PPC advertiser.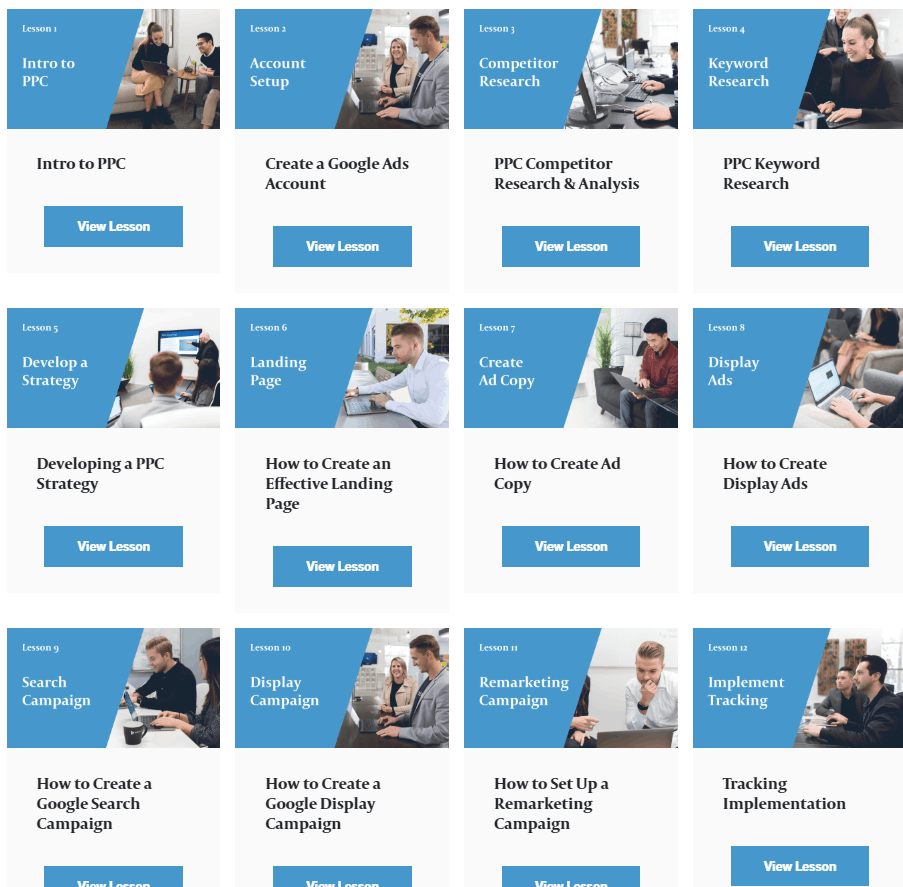 Image: Directive Institute PPC Course Curriculum
We've designed our Directive Institute PPC Course to guide you through the process of creating your first PPC campaign on the Google Ad network. On the way, you'll learn valuable skills like keyword research, competitor analysis, how to create winning ads with compelling ad copy, and how to set up landing pages.
You'll also gain practical hands-on experience as we walk you through creating your Google Ads account and setting up your first campaign from scratch.
Start Working with Real Digital Advertising Campaigns
Once you've completed our PPC course and launched your first advertising campaign, it's time to get out there and start getting results for your clients!
Summary
Thanks for checking out our guide on the fastest ways to learn PPC!
We hope this guide helps you launch your first successful online advertising campaign!
Keep reading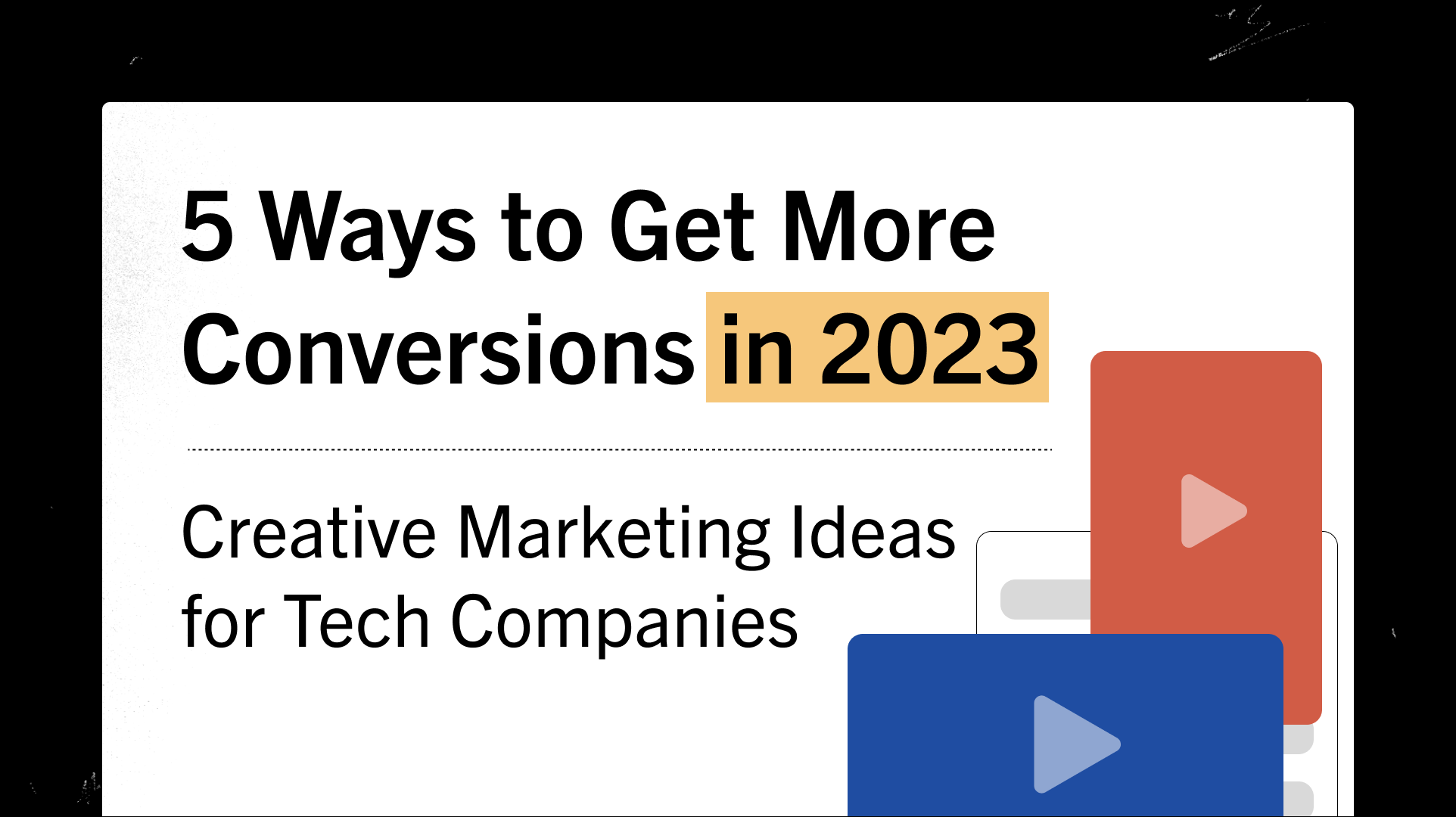 Content Marketing
5 Ways to Get More Conversions in 2023: Creative Marketing Ideas for Tech Companies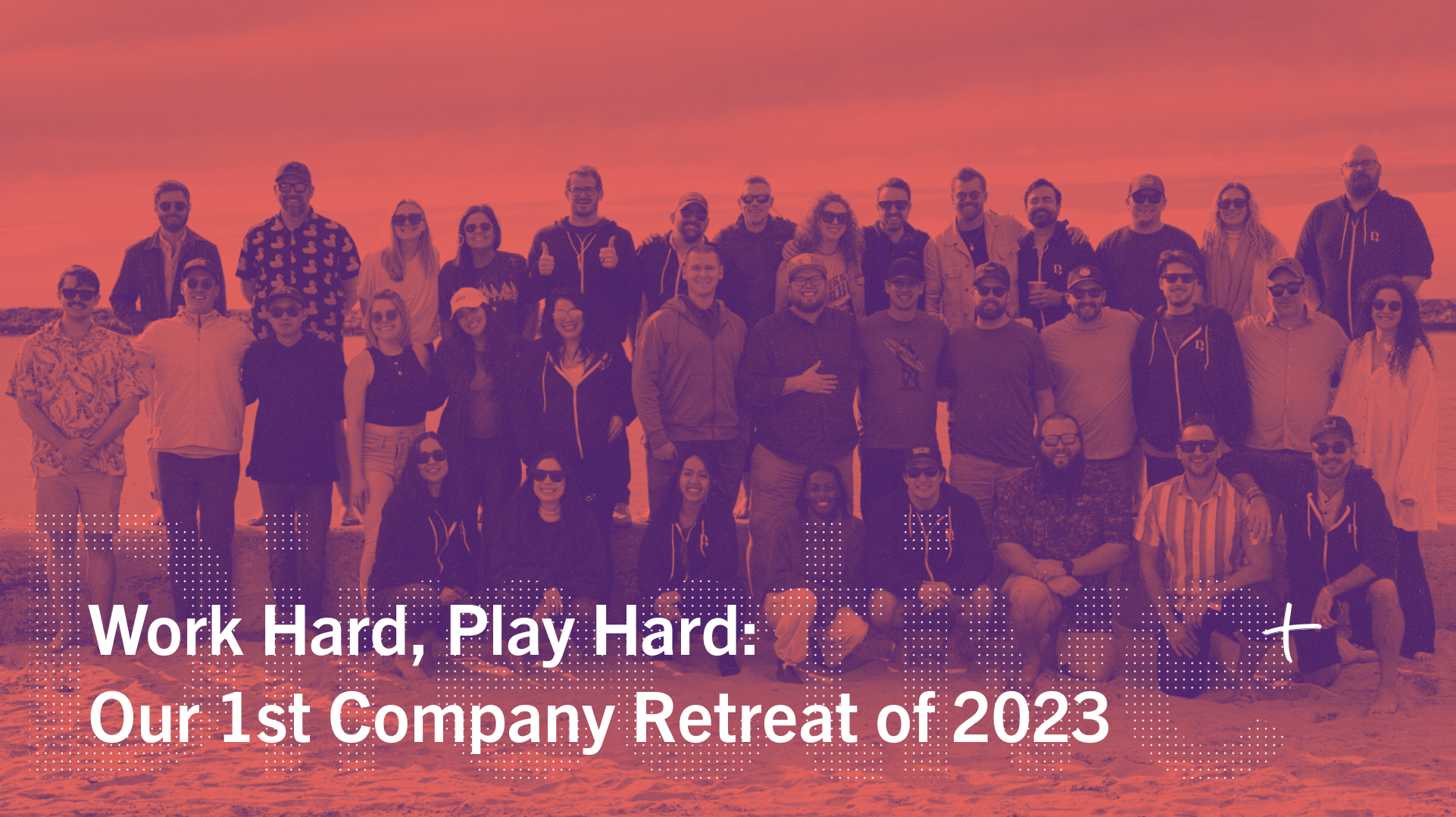 Events
How to Host Impactful Company Retreats as a Remote Team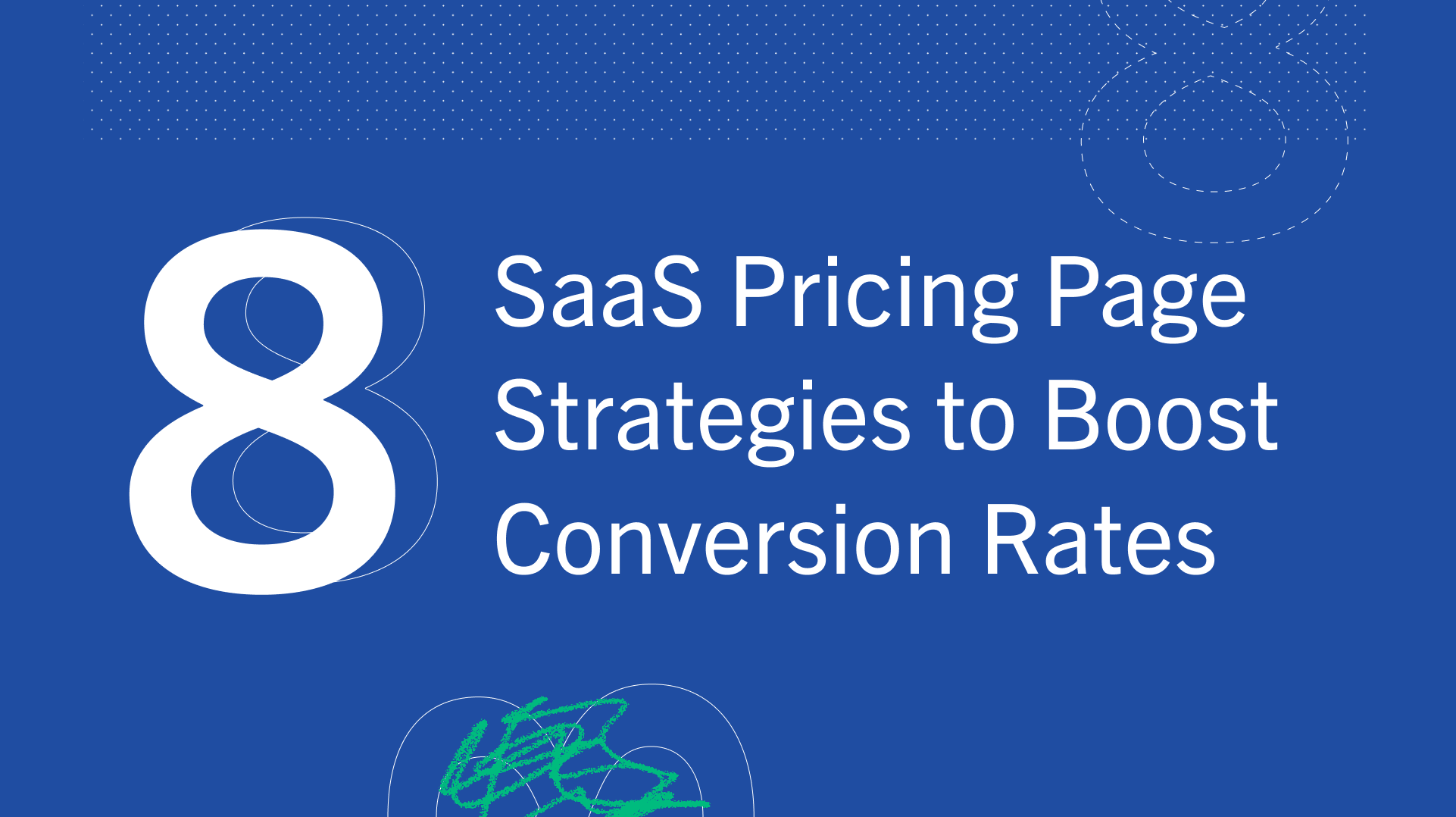 B2B
8 SaaS Pricing Page Strategies to Boost Conversion Rates