The Essential Local SEO Checklist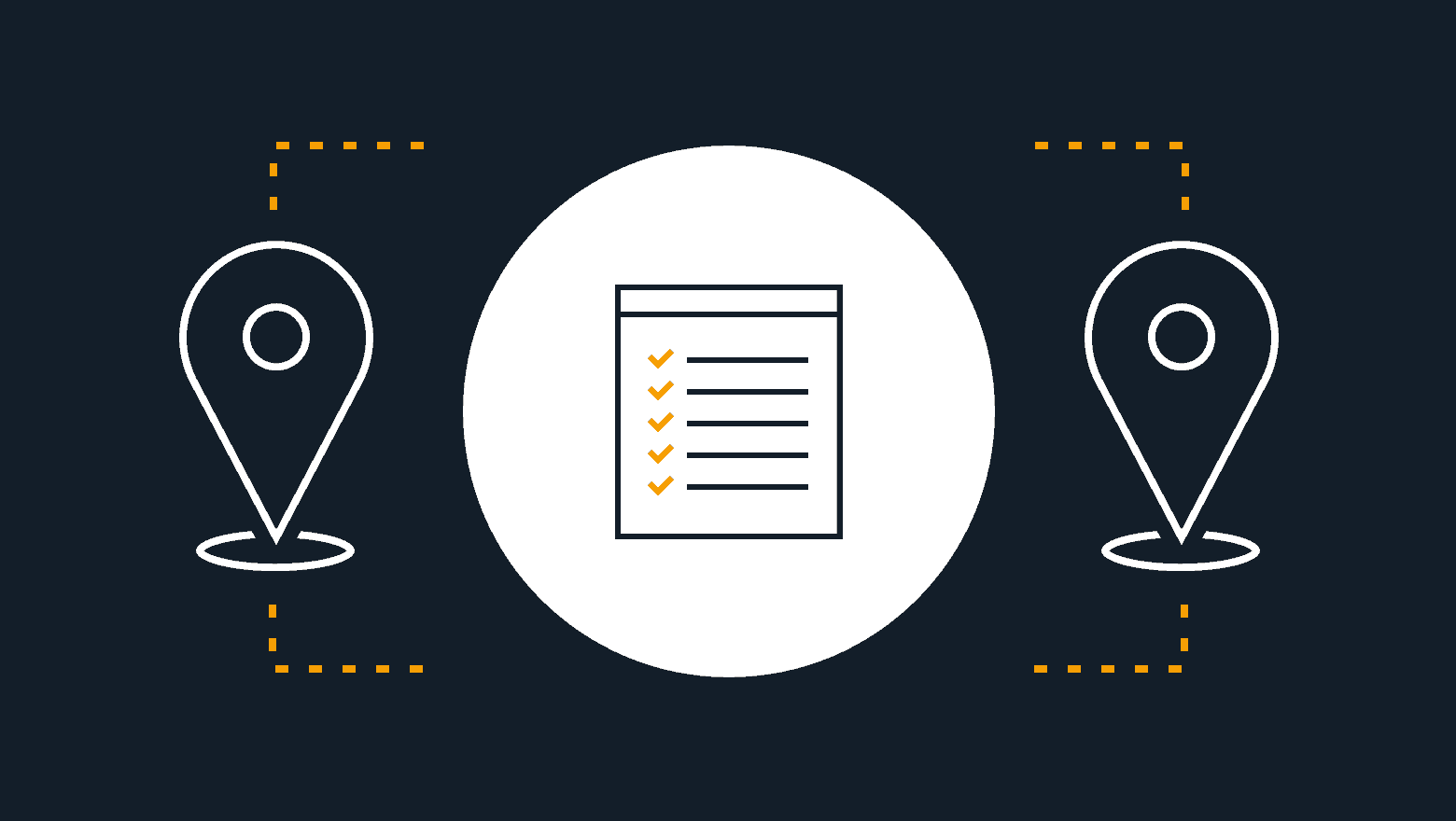 Looking for a quick and easy local SEO checklist?
Search engines like Google are now going beyond keywords and using language processing algorithms to understand the deeper intent behind searches. Google has identified at least five major search intents that can be used to characterize most searches on its platform:
Navigational Intent – The searcher is trying to find a specific website
Informational Intent – The searcher is trying to find information on a topic
Commercial Investigation – The searcher is looking for product reviews or comparisons
Transactional Intent – The searcher is looking to purchase a product or service
Local Search Intent – The searcher is looking for a business, product, or service close to their physical location
Google will return different search results based on how its algorithms interpret the search intent of the user. When users are searching for a local business, they use searches like:
<Business> in <Location>: "marketing agencies in California"
<Product/Service> in <Location>: "PPC services in California"
<Business> near me: "marketing agencies near me"
When Google recognizes local search intent, the search engine returns local search results that are tailored based on the geographic location of the searcher. Local SEO is all about optimizing your online presence to increase the visibility of your business in these local search results.
Businesses who deliver in-person services, or sell products/services to customers in a specific geographic area can benefit significantly from local SEO. To help you get started, we've put together this essential local SEO checklist to help you start optimizing your online presence for local search.
Essential Local SEO Checklist
When a user makes a local search, Google returns two types of local search results. The first type uses Google Places to present the "Google 3-Pack" of local business listings alongside a map of their locations. Digital marketers can also target localized organic search results by optimizing their web pages for local targeting. Both on-page and technical website optimizations help digital marketers enhance user experience and appear more frequently in localized organic search results.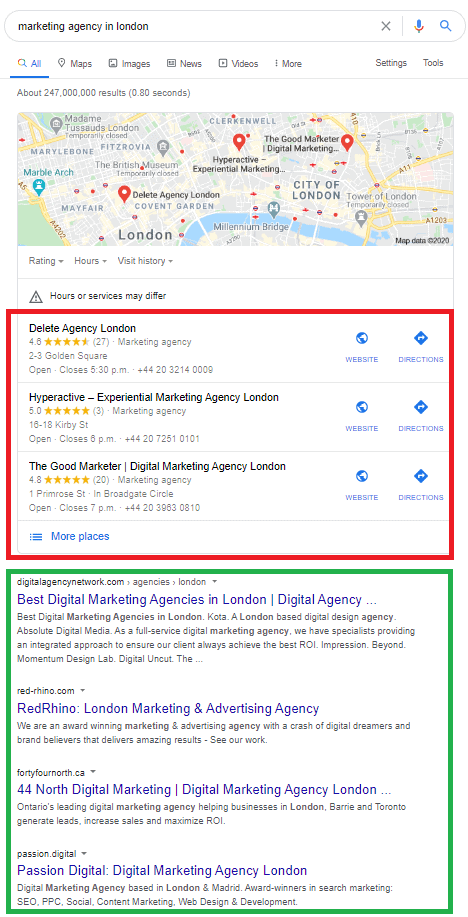 Image: Local search results on Google. The Google 3-Pack is outlined in red, while localized organic search results are outlined in green.
On-Page Optimization
Location Keywords – Local searches often include a location, such as the town or city where your business is located. When optimizing web pages for local search, make sure they reference the city or town where your business operates.
Product and Service Keywords – Local searches frequently include the name of a product or service, with syntax like "<product> near me" or "<service> in <location>". When optimizing web pages for local search, include the name of your product or service – that's what searchers will be typing in when they're looking for your business.
URL Structuring – Optimizing your website URLs for local search is easy. Focus on creating descriptive URLs that include your products/services and the locations where you offer them.
Title Tags – Google crawlers use title tags to interpret the contents and subject matter of each page of your website. Title tags should be descriptive and fit within 55-60 characters. The best title tags for local search include keywords like your business category, products, services, and the locations where you operate.
Link to Localized Social Profiles – Your website should link to social media files for your business. Social media profiles should include your business name, address, and phone number, exactly as they appear on your website. Your social media efforts should be targeted towards generating engagement with members of your local community that could become customers in the future.
Structured Data Markup – Search engine crawlers regularly visit your website to check for updates and new pages. Structured data markup is a coded language that makes it easier for crawlers to find specific information about your business on your website, such as your business name, address, phone number, and website. Google prefers when webmasters use the JSON-LD structured data format.
Google My Business Optimization
As of January 2021, Google controls over 87% of the global search engine market. As a result, marketers optimizing for local search should focus on the most important local search ranking factors used by Google. According to a local SEO study published by Moz, the most important ranking factor for Google is the completeness and optimization of a Google My Business listing. Below are the most important things you should focus on.
Claim & Verify – Claim your Google My Business listing and verify your business by answering your business phone number to receive the verification code.
Business Information – Ensure that you fill out all relevant information about your business, including name, address, phone number, hours, website, business category, and any other relevant details.
Products/Services/Menu – Depending on your type of business, you may be able to add product details (for retail-type businesses), a menu (for restaurant-type businesses), or a list of service offerings (for certain types of service businesses).
Multimedia – Adding photos, videos and virtual tours of your business to your Google My Business profile makes your profile more content-rich and complete and improves your click-through rate in the SERPs, which makes it more likely that Google will continue showing your business in local search results.


Image: Uploading photos on Google My Business

Google Posts Activity – Google Posts is a GMB feature that lets business owners post content to their GMB profiles and have it show up directly on the search engine results pages. Posts can be up to 300 words in length, and can be seen in search results and in the local business map finder.
Structured Citation Optimization
Citations are references to your NAHPW (Name, Address, Hours, Phone Number, Website) that appear anywhere on the Internet. In local SEO, we usually talk about two different types of citations: structured and unstructured. Structured citations are directory listings, whereas unstructured citations are more like casual mentions on forums without a structured format. When it comes to structured citations, the three things digital marketers should focus on are volume, quality, and consistent information.
Standardize NAHPW – Every directory listing on the Internet that points to your business should list the exact same business name, address, operating hours, phone number, and website.
Choose a Listing Management Software Tool – If you're committed to local SEO, there are hundreds or thousands of online directory listings that you could potentially target. To streamline the process, choose a listing management software tool like SEM rush listing management, Yext, or Whitespark Local Citation Finder. These tools can help you find new directories and keep track of listings you have already created.
Submit Citations to Top Directories (Manual or Automatic) – Having more citations is better, but it's important to focus on the most reputable online business directories and ignore spam directories. You can create listings manually or leverage a software tool that automatically submits your business to online directories.


Image: Yellow Pages is one of the leading online business directories, receiving millions of searches each month. Listing your business on Yellow Pages is completely free.

Remove Duplicate Citations – Make sure that your business appears in each directory exactly one time. Multiple listings in the same directory look like spam to the search engines, and you'll be penalized on local search rankings as a result.
Target Industry-Specific Directories – General business directories like Yelp! and Yellow Pages are great options for boosting your structured citations but don't forget to target directories that are specific to your industry. At the same time, avoid listing your business in any directories where it doesn't belong. You might think that listing your pizza restaurant in a directory of dog groomers would result in more exposure, but you're really just spamming and creating a poor user experience.
Analyze Competitor Citations – As you organize your structured citations, you may want to use a listing management software tool to investigate the citations of your local competitors. You can beat them in the local search results by targeting listings on the same directories as them while adding a few more citations of your own.
Social Media Optimization
Claim Business Profiles on Major Social Platforms (Twitter, Facebook, LinkedIn, Instagram, Pinterest, Snapchat)
Get Verified on Social Platforms – Getting your business verified makes your business appear more legitimate on social platforms, usually with a badge that appears near your business name on the page. Business page verification is available on all major social media platforms.
Add Your NAHPW to all Social Platform Listings – Social media profiles are also structured citations, so be sure to include your NAHPW on all of your profiles.
Link from Social Profiles to Your Website – Make sure that each of your social media profiles includes a link back to your website.
Reputation Management
Choose a Reputation Management Software Tool – The most popular ones are Trustpilot, BirdEye, and Podium. These tools help you keep track of customer reviews across multiple platforms and respond to both positive and negative feedback in a timely and courteous manner.
Claim Business Listings – If you have not yet done so, claim your business profile on the most popular business review sites like Yelp, Zagat, and Foursquare.


Image: Claim your free business listing on Yelp

Encourage Positive Reviews – After a successful transaction, encourage your customer to leave a positive review of your business on Google Reviews or on their platform of choice. More positive reviews increase your reputation and visibility online.
Be Responsive – When you receive a review, try to respond within 24 hours. Thank your customer for taking the time to review your business. If the review is negative, you may give your side of the story but always be polite and courteous.
Summary
By following the items on our local SEO checklist, you'll be able to optimize your online presence for local search results and increase the discoverability of your business for potential customers in your area.
We hope this list helps you get started with more effective local SEO. For more information on how to do local SEO, check out our free lesson preview at Directive Institute. Need help improving your local SEO? Book an intro call with our SaaS SEO agency to see how we can assist.
Keep reading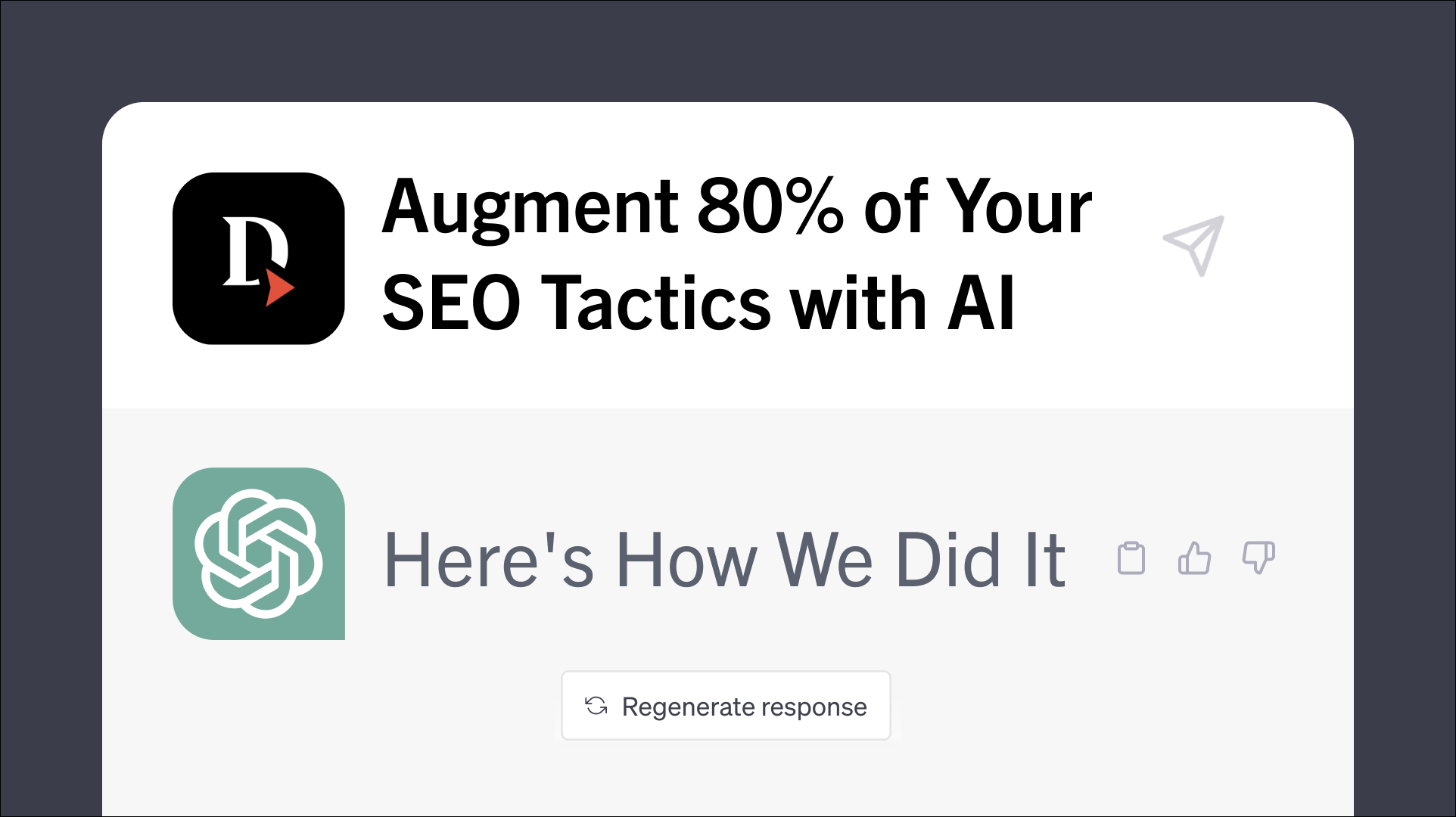 Blog
Augment 80% of Your SEO Tactics with AI. Here's How We Did It.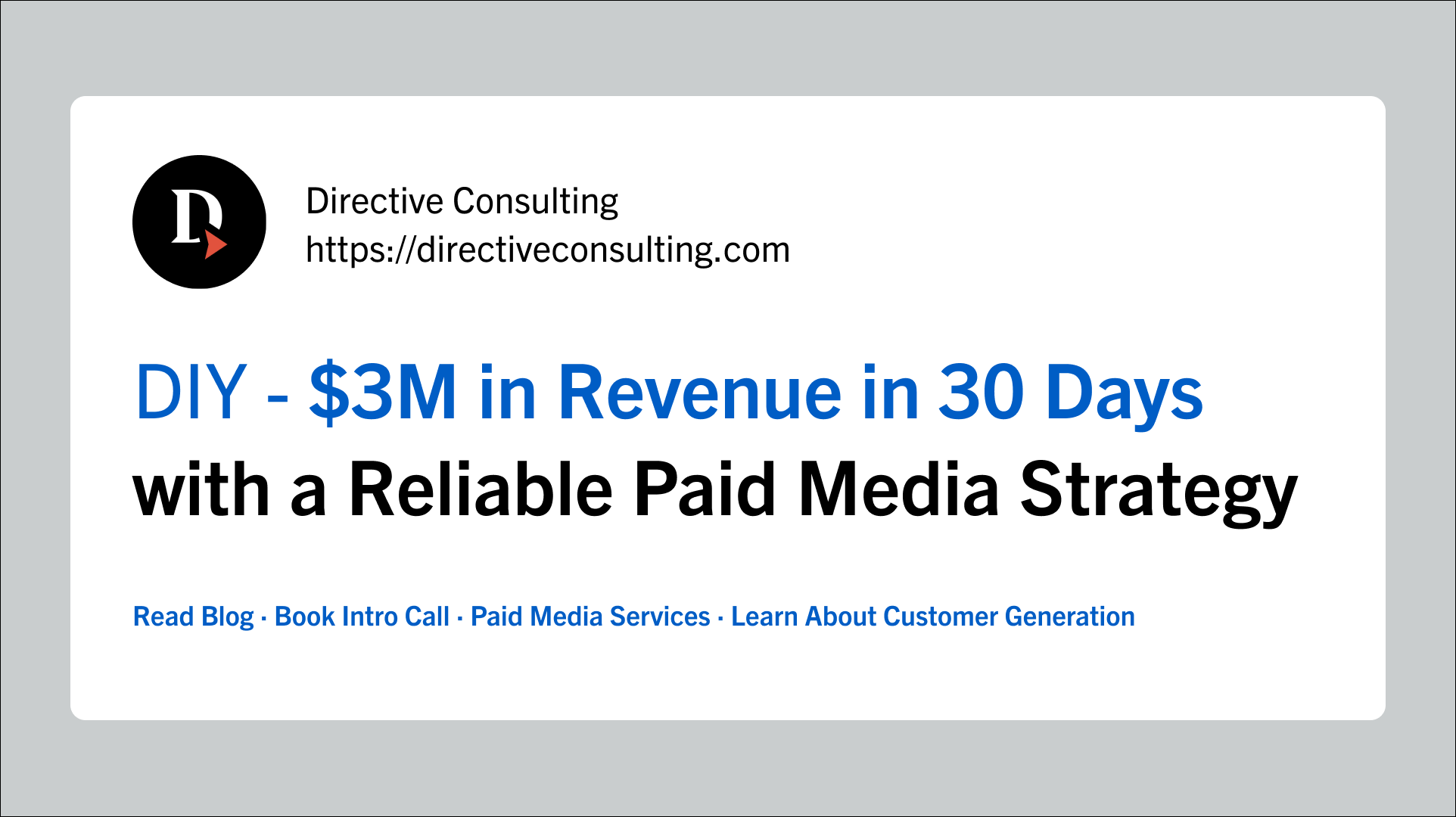 PPC
DIY: $3M in Revenue in 30 Days with a Reliable Paid Media Strategy
Social Media
Boost Your LinkedIn Engagement by 22% with These 3 Content Types