6 Top PPC Tools You Need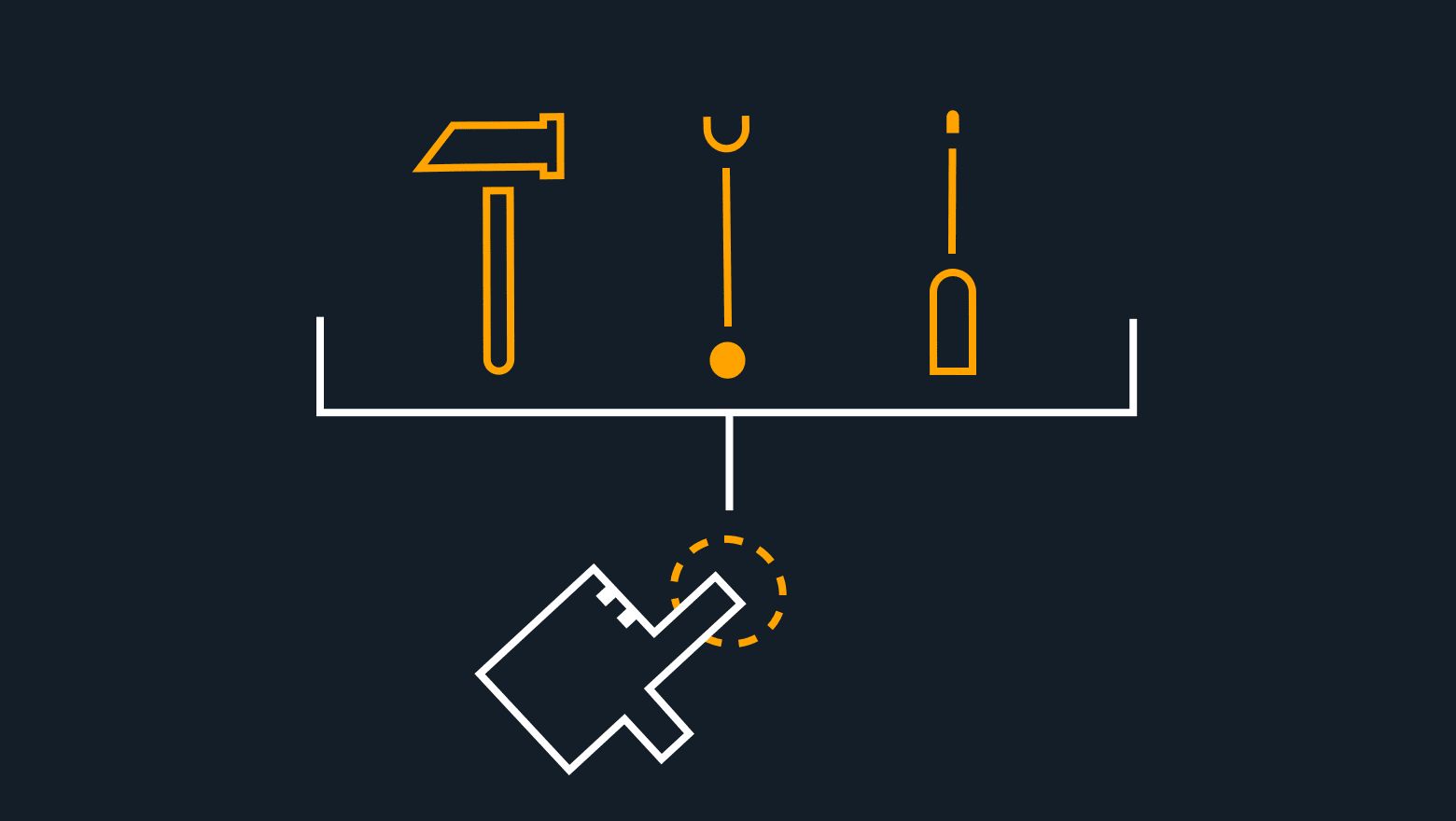 The best digital marketing professionals use top PPC tools as a competitive advantage when it comes to running profitable Google Ads campaigns and outperforming their competitors. 
Presently, marketers can choose from hundreds of PPC tools across multiple product categories: keyword research, campaign optimization, auditing & monitoring, click fraud detection, competitive intelligence, bidding automation, reports/dashboarding, and more. Choosing the right PPC tools to power your campaign can help you drive conversions and campaign profitability while reducing wasted ad spend.
To help you get started, we've put together this shortlist of the top PPC tools you need. We'll look at six of our favorite software tools for PPC management, highlight their unique value for digital marketers, and describe how you can start using them to optimize your own campaigns.
6 Top PPC Tools You Need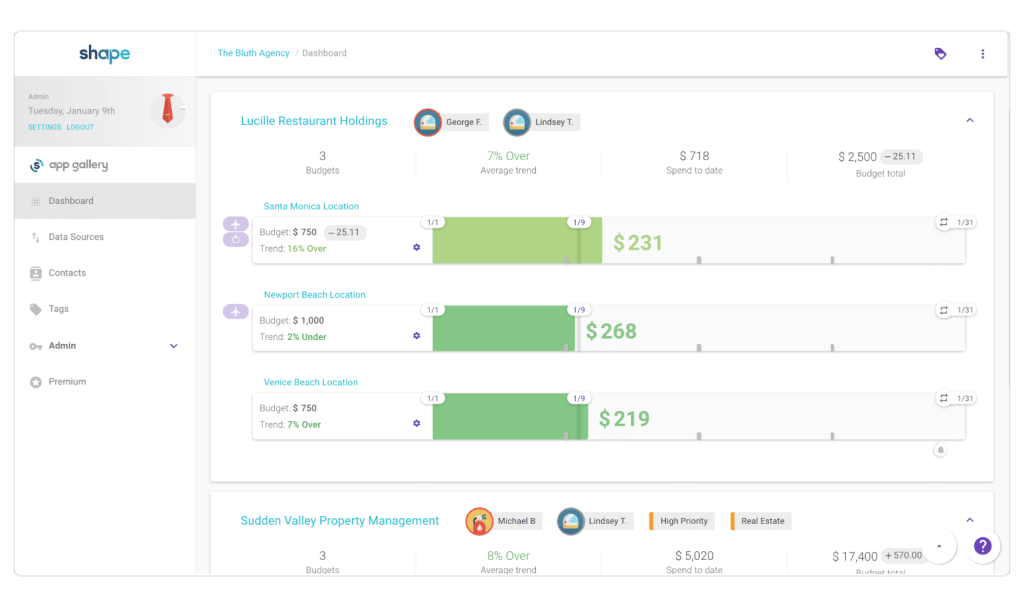 Overview: For PPC specialists who manage multiple campaigns for mid-market or enterprise clients, budget management has historically been a major pain point. Shape is a PPC budget management platform that makes it easy for advertisers to spend their ad budgets at an even pace throughout the campaign cycle without constantly starting and stopping their campaign.
Why You Need It: Automating your PPC budget management with Shape's AI-driven platform helps ensure that you're getting the most value for your ad spend throughout the month. You can avoid underspending on your budget, curb overspending, and automatically extend your budget to capture more clicks during high-traffic time periods. You'll also save hours of time by removing the need for manual budget management, a benefit that multiplies if you manage multiple accounts.
Pricing and Access: Shape offers a full-featured version of its tool that's free to use, but you'll only be able to manage a single client. To manage multiple clients, you'll need to upgrade to Shape Premium with subscription fees starting at $269/month.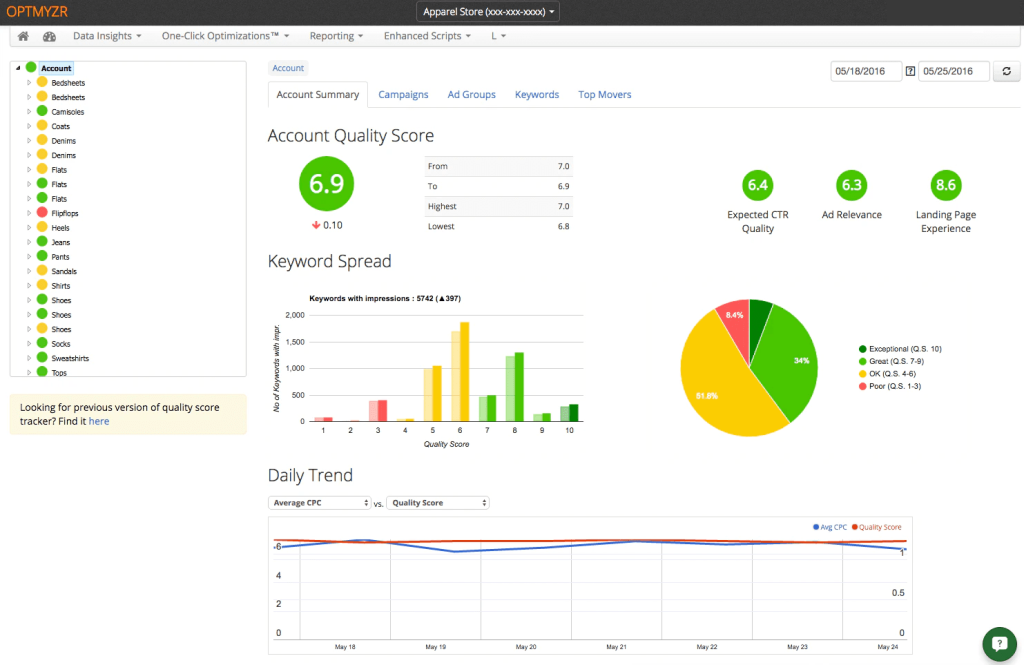 Overview: Optymyzr comes with a range of capabilities for PPC campaign optimization, data analysis, and reporting. The tool was created to help PPC advertisers save time by automating the most repetitive and time-consuming campaign management tasks.
Why You Need It: Optymyzr will save your hours of time and effort each week by automating the campaign management and optimization process for every account you manage. You'll rely on Optymyzr to capture and analyze data from your PPC campaigns, automate data analysis to produce meaningful insights, and present you with new optimization opportunities that you can implement to boost your campaign performance.
Pricing and Access: Pricing for Optymyzr varies based on the number of ad accounts you will be managing and your total ad spend. 
At the low end, you can connect up to 25 ad accounts with up to $10,000 in monthly spending for $224/month. 
At the high end, managing 50 ad accounts with up to $500,000 in spending would cost $719 per month.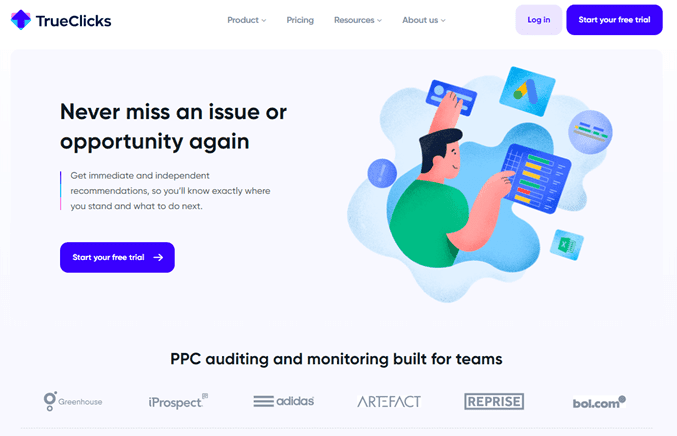 Overview: Trueclicks is a PPC auditing and management platform that helps digital advertisers maintain better oversight of their PPC campaigns, discover and resolve errors more quickly, and find new optimization opportunities. 
Monitoring your advertising campaigns with TrueClicks means that you'll be notified of any urgent issues like errors, disapprovals, and budget deviations without devoting your attention to manual campaign monitoring. 
TrueClicks can also audit your campaigns on a regular basis, searching for cost-savings and growth opportunities to improve your quality score and return on ad spend (ROAS).
Why You Need It: Automated account monitoring and auditing capabilities provided by TrueClicks make it possible for marketing agencies to manage more advertiser accounts with fewer resources. As an advertiser, using TrueClicks ensures you'll be promptly alerted of any urgent issues or opportunities that appear for your campaigns – and you'll spend way less time manually checking for performance issues.
Pricing and Access: TrueClicks offers a free trial for new users that lasts between one and six weeks. Pricing starts at $39 monthly for up to $5,000 in monthly ad spending.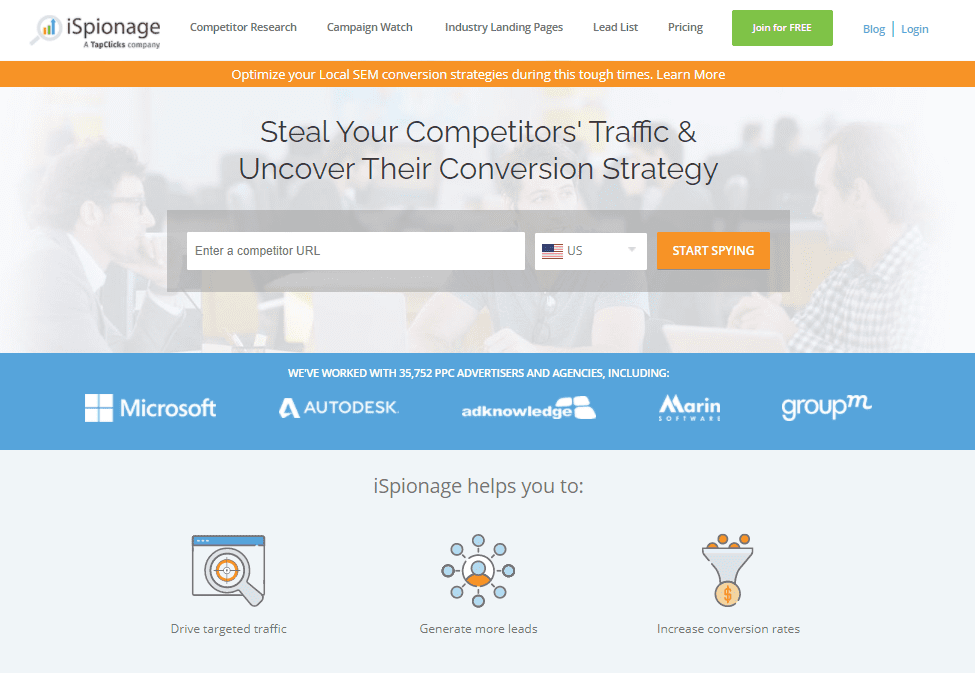 Overview: iSpionage is an industry-leading competitive intelligence platform for both digital marketing agencies and in-house marketing teams. Digital marketers can use iSpionage to perform research on their PPC competitors, discover their best practices, find profitable keywords to bid on, and identify examples of effective ad copy in their niche. 
iSpionage offers a campaign watch solution that sends digital marketers a weekly update on what their competitors are doing to optimize their PPC campaigns. There's also a landing page discovery tool where marketers can easily view hundreds of landing page examples organized by industry.
Why You Need It: Every paid search specialist needs a competitive intelligence platform. You can identify the most important competitors in your niche and create strategies to grab market share from them or browse landing pages and marketing funnels in your industry to find inspiration for your next campaign.
Pricing and Access: The starter package for small business owners and solo digital marketers starts at just $50/month.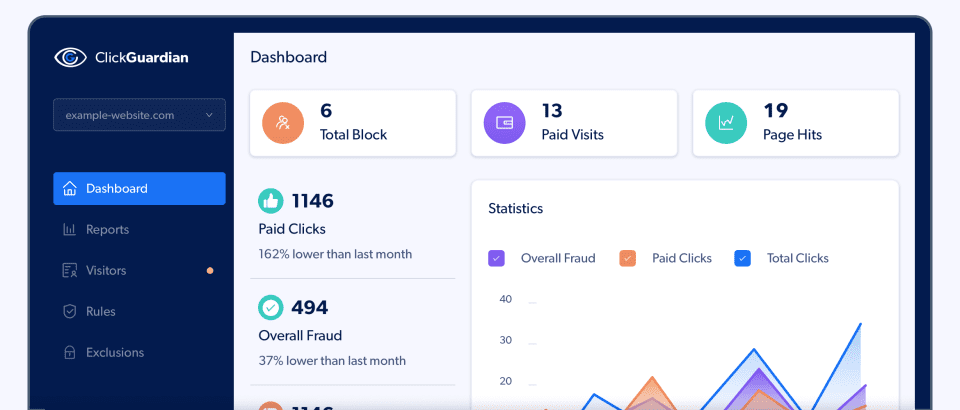 Overview: If you have any concerns about click fraud negatively impacting your advertising campaigns, you may want to try working with Click Guardian. This PPC tool works to detect and prevent click fraud on any Google advertising accounts you manage, helping to ensure that your ad budget is spent on engaging real potential buyers instead of going to waste.
Why You Need It: Google has its own systems in place for detecting click fraud, but those systems don't really address all of the issues for users. While Google will return your money (in the form of credits) for fraudulent clicks that it detects, the damage is already done because your ad budget for the day was depleted (meaning your competitors got all the ad placements).
Click Guardian monitors your PPC ad account, analyzes every click to discover instances of fraud, and automatically bans fraudsters from seeing your ads in the future. This rapid and automated response ensures that you'll meet your monthly ad spending targets by connecting with genuine prospects – not paying for fraudulent clicks.
Pricing and Access: The most basic click fraud package starts at just £25 per month.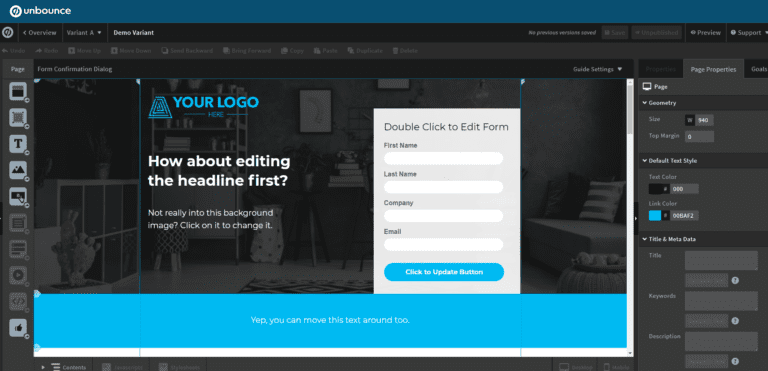 Overview: Unbounce is an industry-leading landing page tool that makes it easy for digital advertisers to create and deploy attractive, customized landing pages with little or no knowledge of coding or graphic design. In addition to hundreds of integrations with leading PPC tools, Unbounce offers a collection of landing page templates that advertisers can modify and customize for their own campaigns.
Why You Need It: Building landing pages from scratch and performing manual A/B or split testing can become very time-consuming when you're managing multiple advertising accounts. With Unbounce, you'll be able to create high-performing landing pages that support your campaign objectives – and you'll be able to do it at scale without any specialized knowledge.
For a closer look at how to create an effective landing page using Unbounce, check out our in-depth PPC course at the Directive Institute.
Pricing and Access: Unbounce offers a 14-day trial for first-time users. After that, you'll need a subscription to continue creating your own landing pages. The most affordable package starts at $72/month for a single domain.
Summary
Using the right PPC tools increases your PPC ad management capacity, reduces wasted ad spend, and ultimately drives conversions and campaign success. 
While free tools like the Google keyword planner are undoubtedly useful, the third-party PPC tools included on this list can offer a significant competitive advantage for agencies, solo marketers, and in-house marketing teams.
Keep reading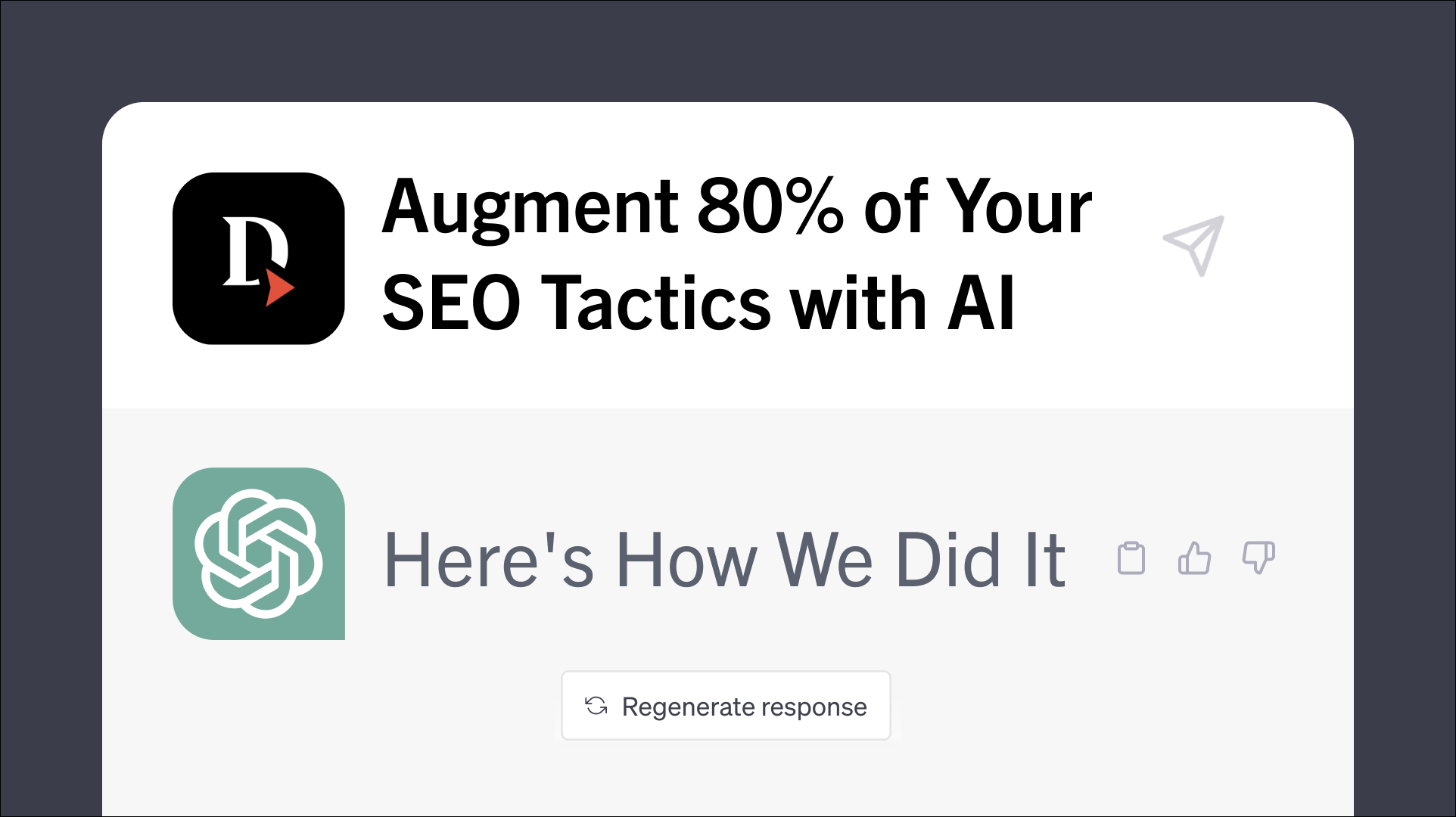 Blog
Augment 80% of Your SEO Tactics with AI. Here's How We Did It.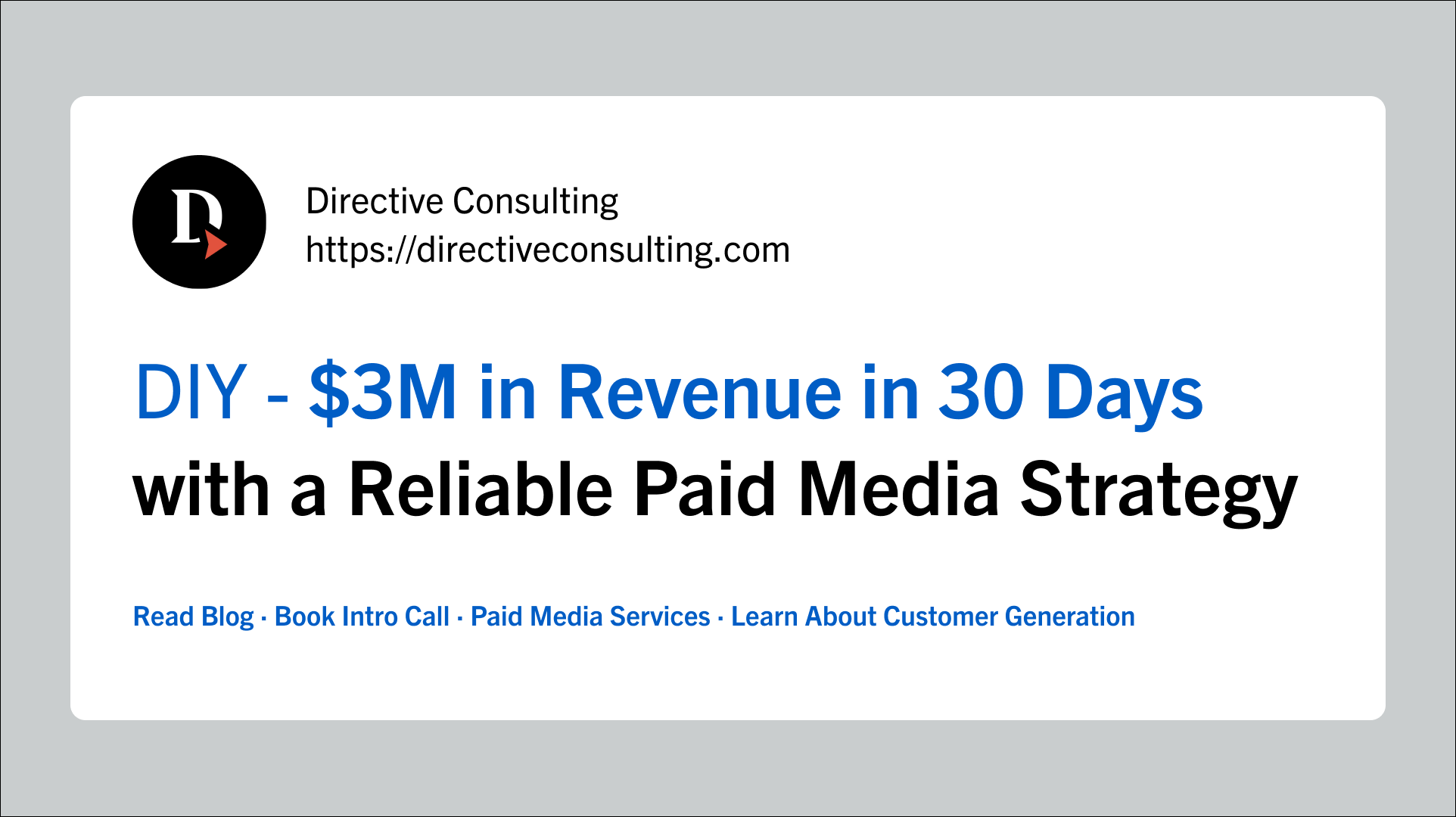 PPC
DIY: $3M in Revenue in 30 Days with a Reliable Paid Media Strategy
Social Media
Boost Your LinkedIn Engagement by 22% with These 3 Content Types