How to Choose the Best PPC Training for You
Are you searching for a PPC training course that can help you market a product or service on Google Ads, generate more leads or sales for your business, or even launch a career in digital marketing?
Companies of all sizes are generating big profits each year while collectively spending hundreds of billions of dollars on paid search advertising. With the right PPC training, you can start building campaigns to generate some profit of your own, or develop the skills to work as a PPC specialist or manager for in-house or PPC agency marketing teams – the choice is yours!
But before you can get started, you'll need to find the right PPC training course that sets you up for success, helping you gain the knowledge and practical experience you'll need to accomplish your goals in digital marketing. To help you get started, we've created this cheat sheet of 10 questions you should ask when searching for the best PPC course online.
How to Choose the Best PPC Training for You: 10 Questions to Ask
Does the course cover the most important PPC topics?
When you're comparing PPC training courses, the most important thing you should be looking at is the course description, syllabus, or table of contents. This is where you'll find specific information about the course contents, such as the number of lessons, the duration of each lesson, whether each lesson includes practical questions, and what information is included in the course.
Some PPC training courses are long and include a lot of detail, while others are just one or two hours in length and try to give you specific tactics or strategies that you can use to generate results. Other courses fall somewhere in the middle. A comprehensive PPC training program should include lessons on competitor research, keyword research and bidding, creating text and display ads, building landing pages, and launching a campaign.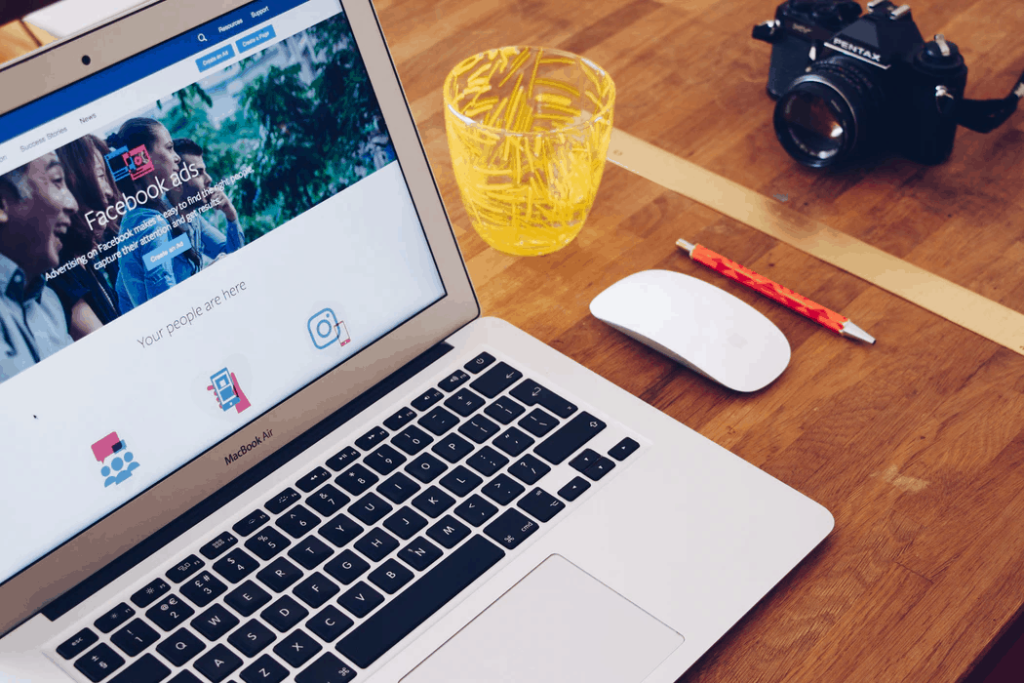 Image: Some PPC training courses only cover specific platforms, such as Google Ads, Facebook Ads, or Bing Ads. Before you buy, make sure your chosen PPC course covers topics that are relevant to you and your goals.
Source: https://unsplash.com/photos/r02wxT3-PYw
Does the course have a clear and logical structure?
Before you buy a PPC training course, take a look at how it's organized.
The best courses are organized into discrete modules or lessons with a specific focus, learning goals, and practical exercises to help make sure you understand the concepts. This organizational strategy makes it easier for you to learn and recall the key points in each section, or refer back to the right lesson at a later time.
Was the course recently updated?
PPC advertising is a rapidly changing area of digital marketing. Each year, major ad networks and social platforms adjust their advertising strategies and digital marketers must adjust marketing strategy along with them to keep getting the best results.
That's why it's important to check that your chosen PPC training course is up-to-date before purchasing. A course that's been updated in the past 6-12 months is more likely to include tips and advice that reflect current best practices.
Does the course offer certification?
A PPC training course is a great way to bolster your resume and could help you start or grow your career in digital marketing.
If your goal is to get a digital marketing job in the near future, you're better off looking at PPC courses that provide certification. Certifications don't matter much if you're learning PPC to promote your own business, but they're a great addition to your employee file that shows you're working to build your knowledge and expand your career in paid search.
Does the course include practical exercises?
Being an expert in pay-per-click advertising is like learning to play the guitar, except instead of a guitar you're using Google Ads.
And just like learning the guitar, you won't learn the ins and outs of the Google Ads platform by reading about it or watching someone else do it – you've got to get your hands dirty and get some real experience before you know what you're doing.
The most detailed and in-depth PPC training courses offer practical exercises, so you'll gain hands-on experience with Google Ads that you can later apply to your own marketing campaigns.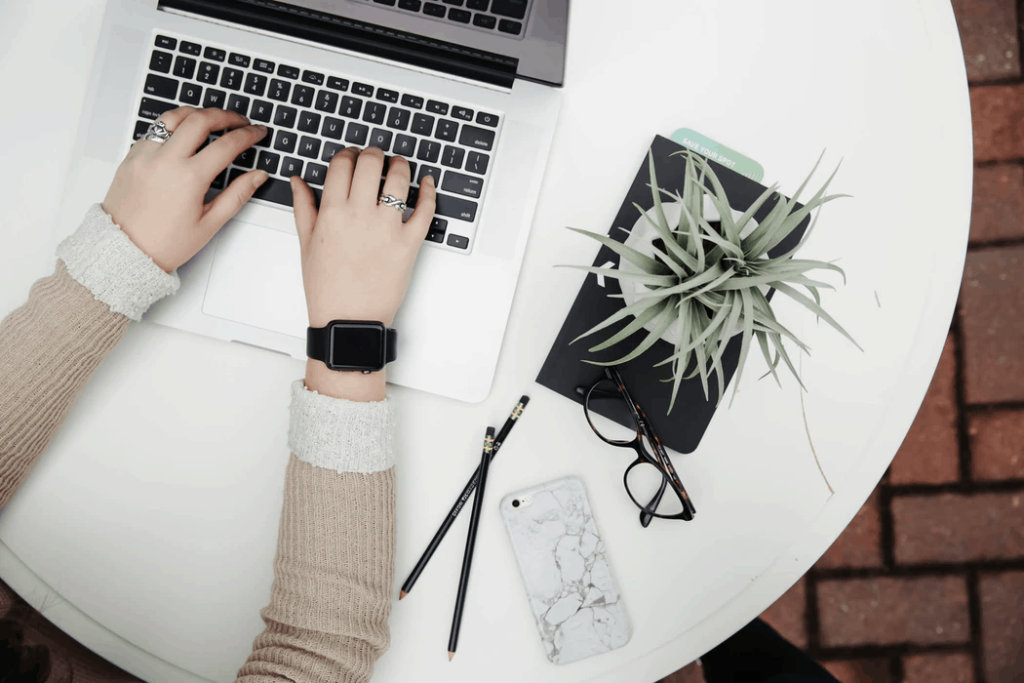 Image: Reading through course material is what's known as "passive learning". While it's great to try and absorb information, the best way to develop a skill is by doing it yourself. That's why practical exercises are an important part of any PPC training program.
Source: https://images.unsplash.com/photo-1487611459768-bd414656ea10?ixlib=rb-1.2.1&ixid=eyJhcHBfaWQiOjEyMDd9&auto=format&fit=crop&w=500&q=60
Does the course have a clearly identified author or creator?
If you're thinking of purchasing a PPC training program, but you can't identify the author or course publisher, that should be a major red flag.
Remember, information is only as good as its source. If you're not sure who created a course, you've got no way of verifying that they're trustworthy at all.
Does the course creator have a positive reputation?
Once you've identified the course creator, you may wish to find out more about their reputation.
A quick Google search should tell you everything you need to know about whether or not they're legitimate. Check out their website and take a look at some of the other content they've created. Is it high quality? Is it helpful? Is there evidence of engagement with audiences?
Does the course have positive reviews?
Reading customer reviews is one of the best ways to learn more about a PPC training program before you make a purchase.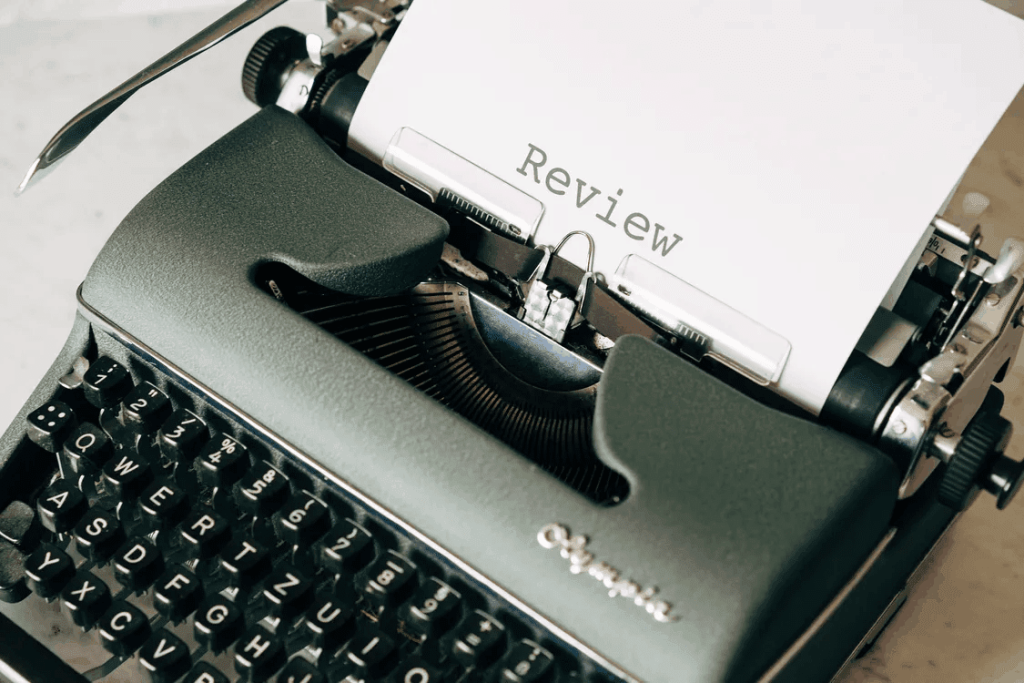 Image: Customer reviews can reveal hidden features and benefits that may not be included in the publisher's course description.
Source: https://images.unsplash.com/photo-1585909695284-32d2985ac9c0?ixlib=rb-1.2.1&ixid=eyJhcHBfaWQiOjEyMDd9&auto=format&fit=crop&w=500&q=60
The best places to look for customer reviews are third-party review aggregator websites that take the time to verify users – that way, you'll know for sure that the reviews you're reading were written by real people who actually tried the course.
Is the course priced fairly?
What's a fair price for a PPC training course?
It depends on many different factors, including the length of the course, and the overall quality and authority of the content. We'd recommend looking at PPC training that offers unlimited access to course materials for a cost that makes sense for you financially.
Is a free trial available?
If you're excited about the contents of a PPC course, have verified the credibility of the publisher, and seen some positive reviews, why not see if there's a free trial available?
Not only does a free trial allow you to get a feel for the course before purchasing, but you'll probably be able to start picking up some valuable PPC skills and techniques during the trial. Even if you choose not to purchase, you're still getting that free education –  so what have you got to lose?
Summary
Thanks for checking out our guide on how to choose the best PPC training course for you. By asking these ten questions, we're sure you'll be able to find a PPC course that helps you reach your goals in digital marketing.
Keep reading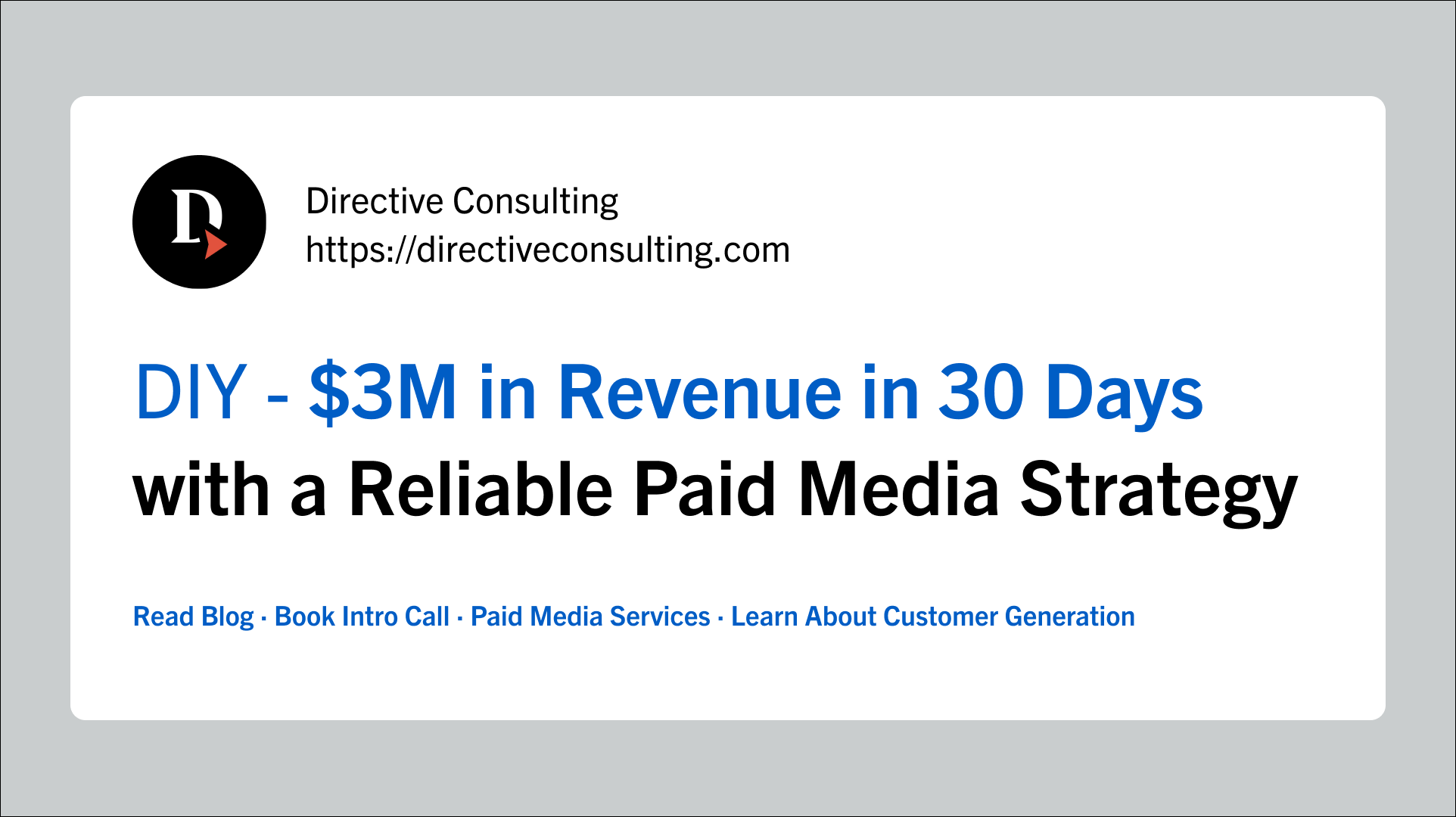 PPC
DIY: $3M in Revenue in 30 Days with a Reliable Paid Media Strategy
Social Media
Boost Your LinkedIn Engagement by 22% with These 3 Content Types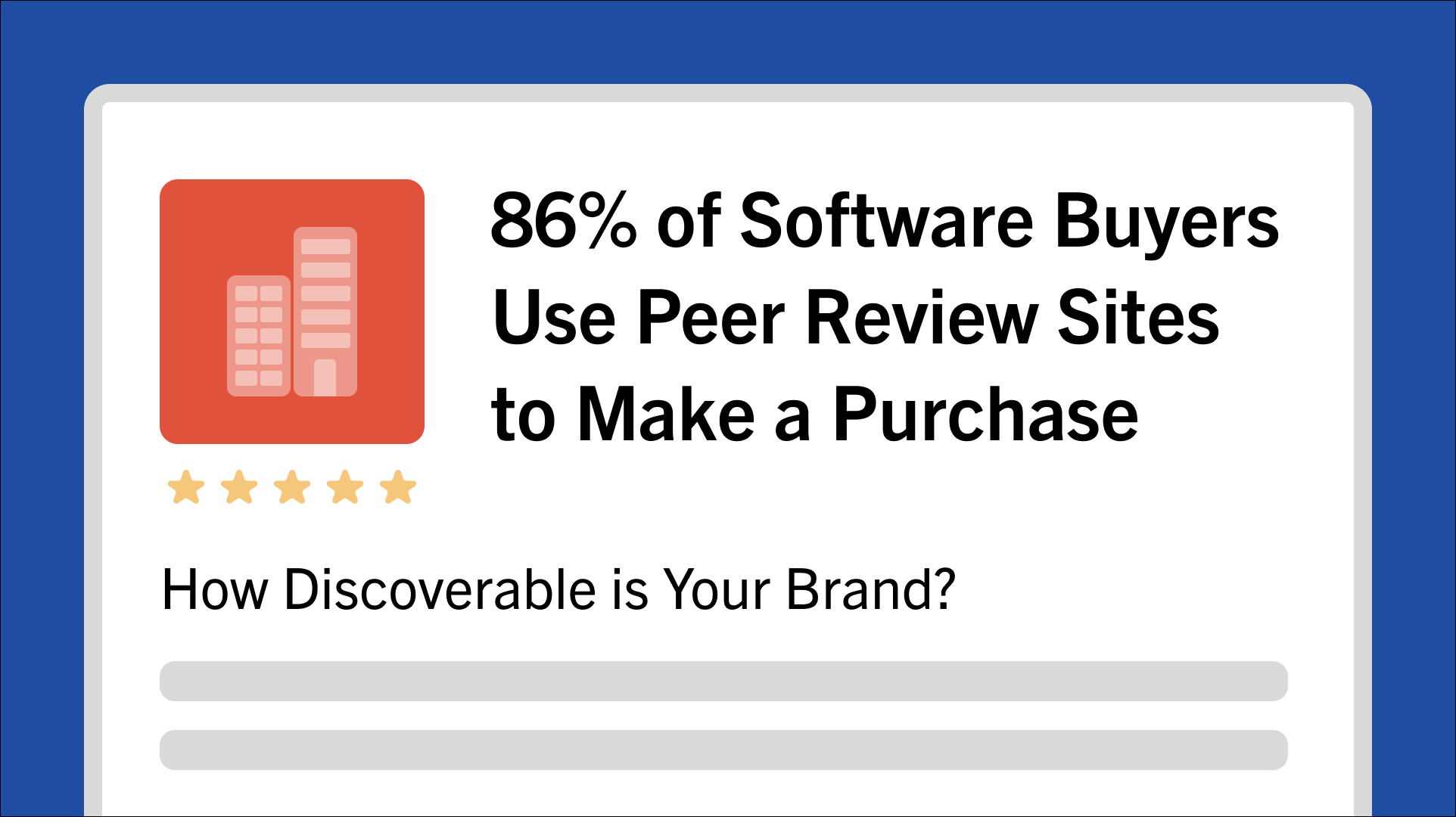 Sales
86% of Software Buyers Use Peer Review Sites to Make a Purchase. How Discoverable is Your Brand?