19-Point Checklist for Restarting Your B2B Search Marketing Efforts
Good search marketing doesn't just happen. It is a long-term journey that is worth it in the end with the right talent, goals, and tools. If you have experienced negative results in the past and are getting back into the game or you are taking over the role of a previous marketing leader and restarting from scratch; search marketing is an exciting journey.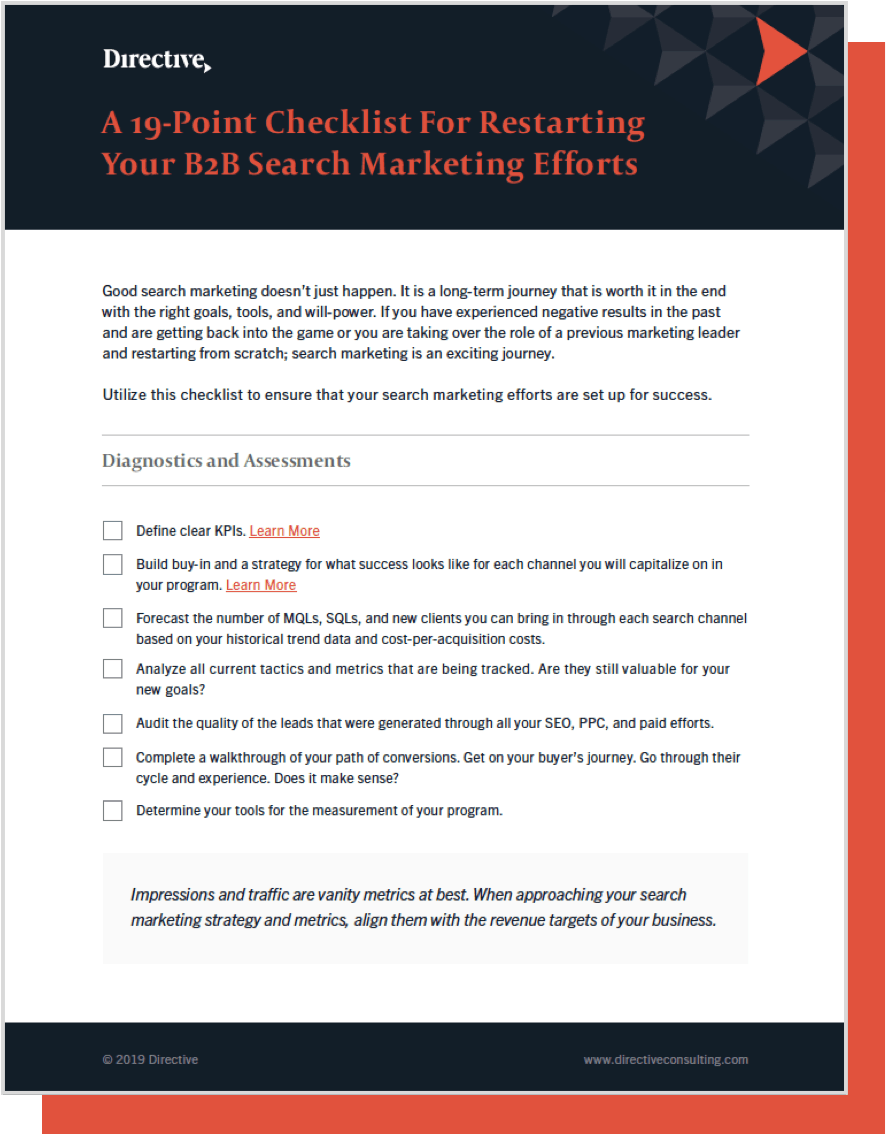 Utilize this checklist to ensure that your search marketing efforts are set up for success.
With this checklist, you'll learn:
Diagnostics and Departmental Assessment
Clearly define KPIs, determine your tools of measurement, and more.
Competitive Landscape
Identify top search results, evaluate competitor successes, and more.
Marketing and Sales Alignment
Get a better picture of your sales team to ensure you are aligning both departments.