Top 10 Top 10 SaaS Brands by Growth in 2022
Pulse 10x10 Market Ranking
SaaS marketers are nothing without their data. The more you have the better. But with all the different digital marketing tools available to the average day enterprise SaaS marketer, it can be difficult to decide which platforms to trust and which to turn away from.
That's why Directive created Pulse – a singular tool for SaaS marketers to see all the aggregated search marketing data they need for their own brand and any competitor in their space. Pulse pulls data from the most trusted digital marketing platforms we all use every day to provide a singular hub for all your data needs. And, to make things easier, we even included a custom Directive Score based on our proprietary formula to give you a quick glance into the strength of any given brand's digital footprint.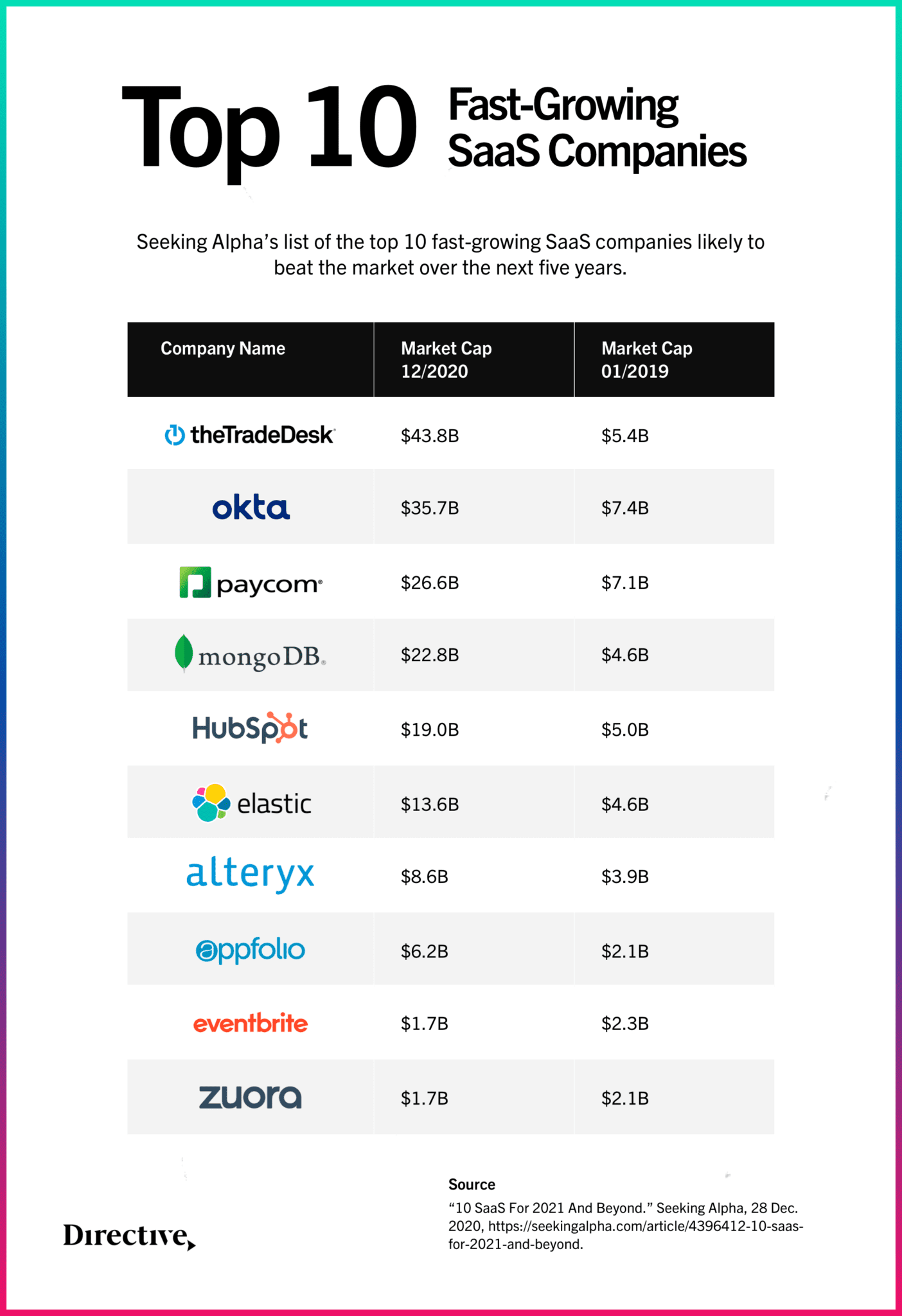 Pulse 10x10: Top 10 SaaS Brands Of 2022
Using our inside access to our Pulse database, we've collected and ranked the Top 10 SaaS Brands growing, rising, and taking marketshare in 2022, and audited how they're performing on the digital scale.
You can view this week's Directive 10×10 ranking in the chart below.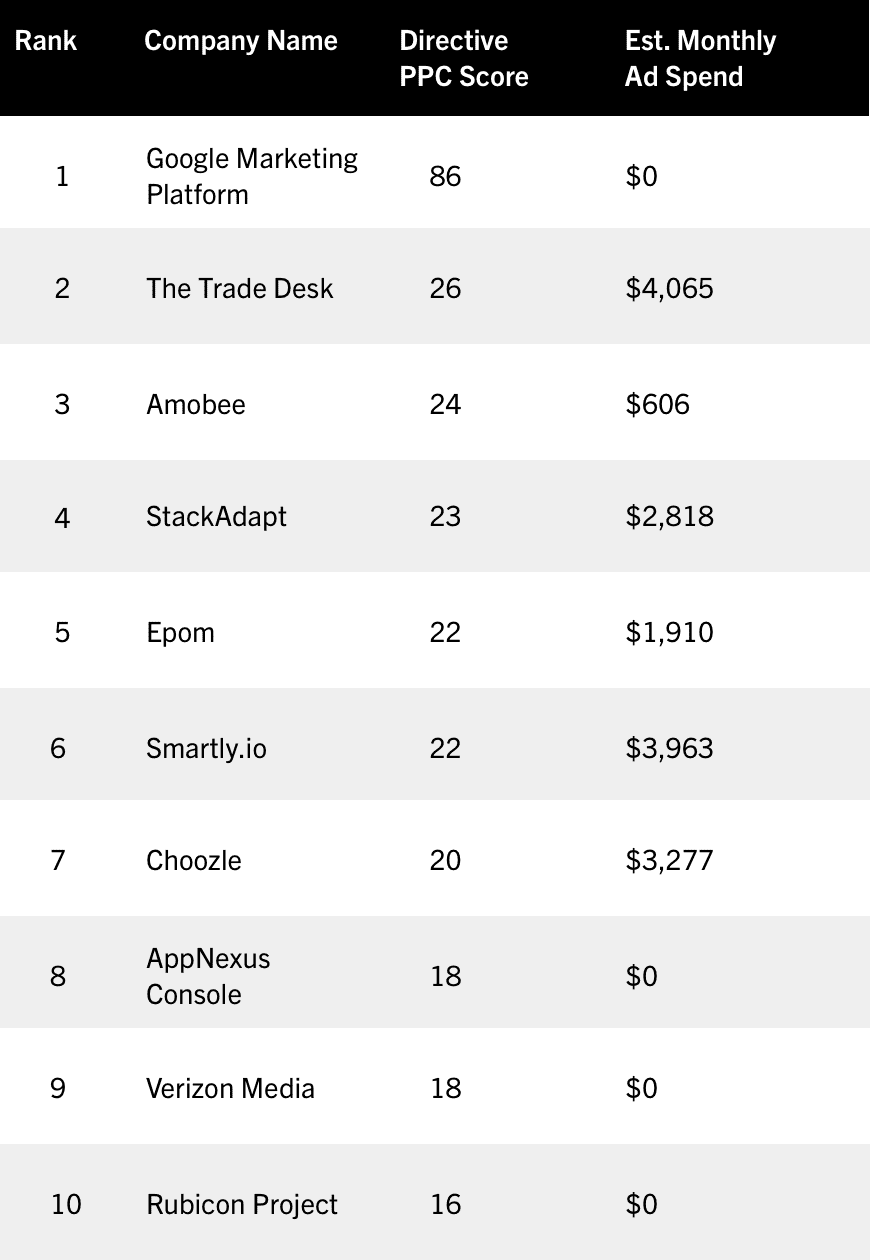 Free SaaS Marketing Data
Gain access to more custom SaaS marketing data at your finger tips.
Sing Up For Pulse FREE