Search Marketing Breakdown
Investing in search marketing is essential for your organization to increase website traffic and expanding your company's growth.
When it comes down to it, the right service depends on your business's goals. It's essential to break down the pros and cons of SEO and PPC and discuss various misconceptions that float around search marketing. It's imperative that you are confident in which search marketing service (or maybe both) works best for you and how using it correctly can change your growth exponentially.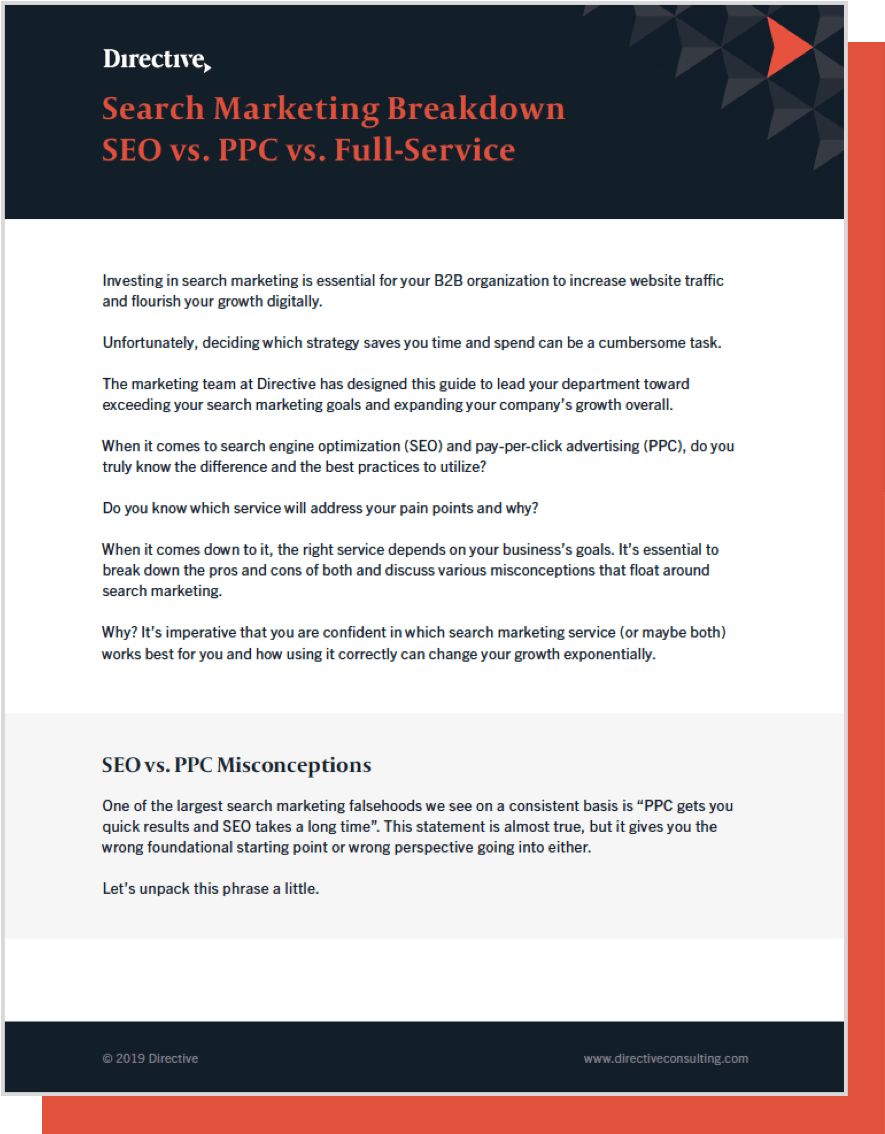 Ensure you are investing in the right areas to exceed your 2019 marketing goals with this comprehensive breakdown.
With this breakdown, you'll learn:
Common misconceptions about PPC and SEO
Misconceptions can give you the wrong foundational starting point or wrong perspective going into search marketing.
Use cases and statistics from each service type
Dive deep into real client stories of success and gather actionable insights from each case study.
Actionable next steps
Learn how actionable insights can help you decide whether PPC, SEO, or a mix of both is best for you.