Roles for a Demand Gen Focused Search Marketing Team
The pressure to drive leads, increase brand awareness, generate email signups and increase your company's revenue can be intimidating. However, with the right team, you can take on challenges with confidence.
With search marketing as a growth lever in your marketing strategy, you'll need to focus on demand generation. Adding search-marketing-specific roles to your team are key. Whether this is by hiring in-house talent or agency expertise, it is essential to stay competitive in today's fast-evolving digital space.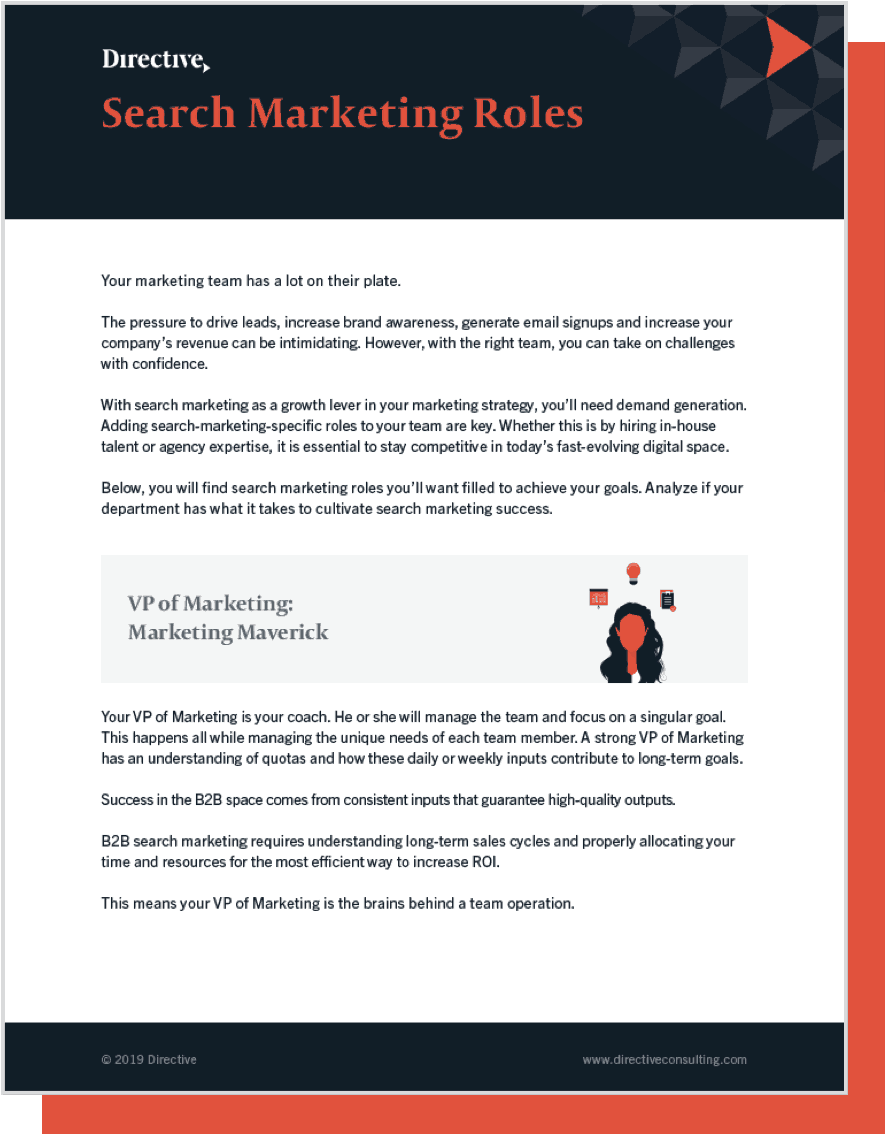 Use this as a reference to identify the search marketing roles you'll want filled to achieve your goals.
With this guide, you'll learn:
Search marketing skills
What skills to look for in your marketing team.
Use cases and statistics
Search marketing insights various search marketing initiatives.
Actionable next steps
Turn your search marketing into a demand generation lever