Subscribe to the SERP
Get notified on the latest blog post and news!
I wish you could. It would be a game changer. We would staff up, go to every trade show, and finally achieve "scale".
During our whole first year in Local SEO this was our goal.
But…
We realized there is a BIG PROBLEM.
Great Local SEO takes a lot of time.
It doesn't matter how fast you are. For this example, let's take a typical 15-30 page local business website and talk about what it costs to do the initial Local SEO project. Every time you get a new account, regardless of industry, you have to do the following (I have added estimated hours to illustrate the BIGGER issue):
Approximate Setup Time:
Gather client information: 30 min.
Audit website and address technical SEO issues: 3-5 hrs.
Fix On-Page Issues: 3-5 hrs.
Manual local directory cleanup, setup, and optimization: 5-10 hrs.
Analyze SERPs and create keyword strategy: 3 hr.
Perform competitive research: 1-2 hrs.
Craft content calendar and determine promotion outlets: 3-5 hr.
and there is always more: +5 hrs.

Total Maximum Hours: 35.5 hrs.
What Does a Great SEO Make?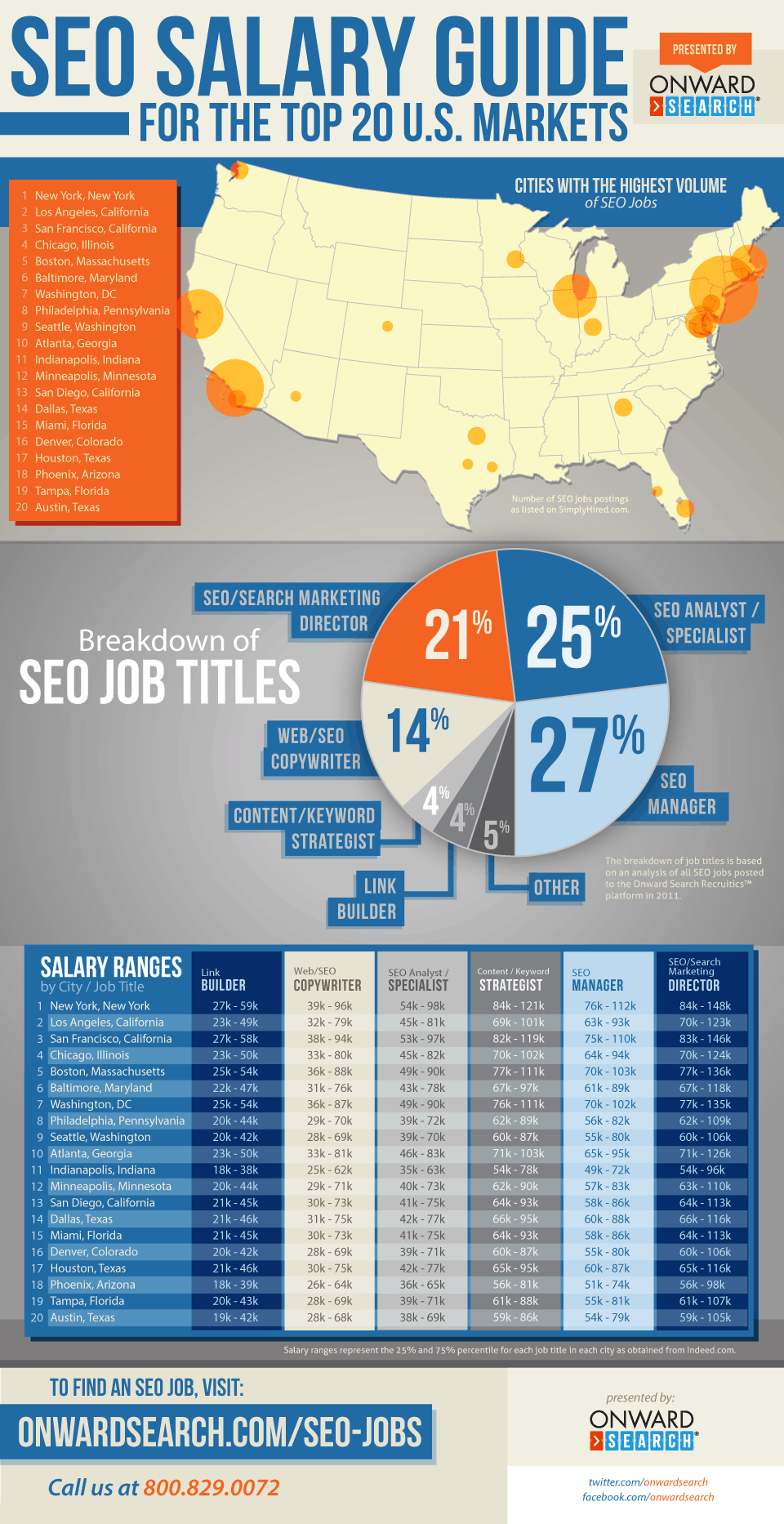 From this, we learn that even entry level SEO positions demand a decent salary. We love this part. If someone is able to grow your business and increase your revenue they should be able to make a decent living as well. Even at the entry level position. SEO is a valuable service that take much time to learn and excel.
If it was super easy, we wouldn't exist.
But here is the BIGGEST question…
So How Much Does a Local SEO Company Have to Charge to Make Money?
For this example, let's assume you want at least a SEO Specialist/Analyst working on your account. I know that's what I would want. If an SEO Specialist/Analyst in Los Angeles, CA makes 60k a year your local SEO is paying them approximately $28.74 per hour. (Here's the math)
So…
Direct Cost for Local SEO Company:

 
$28.74 * 35.50 hrs. = $1,020.27
But…
They have overhead, account managers, copywriters, developers, admin, etc. Thus, let's add 30% for all these necessary roles.
Total Cost for Local SEO Company:

 
($28.74 * 35.50 hrs.) + 30% = $1,326.35
But wait, what about profit? Yes, Local SEO companies like making money too. Let's say they want at least 35% profit on all new setups so they can pay the partners.
Total Cost for Small Business Owner:

 

(

$28.74 * 35.50 hrs.) + 30%

+ 35%

= 

$1,790.57
In Conclusion
While these numbers are fictional, projected and vary by industry, the simple truth is that it takes two things to do great Local SEO:
A Local SEO expert. They are expensive Valuable and Worth it.
Time. Lot's of it.
I hope that this helps to clarify and shine light upon the reality of working with a quality Local SEO company and why you can not do exceptional Local SEO for $295 a mo.
Subscribe to the SERP
Get notified on the latest blog post and news!