The Best B2B LinkedIn Strategy for SaaS Brands
The Best B2B LinkedIn Strategy for SaaS Brands
Facebook Ads gets all the attention for B2C brands, but LinkedIn is the powerhouse platform for B2B brands when it comes to every kind of marketing.
And while LinkedIn is great for all B2B brands, it's invaluable for SaaS companies. 
LinkedIn is a high-value platform, and in this post we're going to take a close look at how to implement a strong B2B LinkedIn strategy specifically for SaaS brands. 
Why SaaS Brands Need to Be Using LinkedIn 
We strongly recommend that all of our SaaS clients use LinkedIn to expand their reach, build brand awareness, and grow their userbase. LinkedIn's organic and paid advertising options are both highly effective for B2B brands, and it shouldn't be overlooked. 
Understanding the Role LinkedIn Plays in B2B Marketing 
LinkedIn is so valuable for B2B marketing because it's a professionally-focused platform; this makes it unique compared to other social media networking sites.
People are on LinkedIn thinking about work (as opposed to Facebook or Instagram, where they might be uploading a picture of last weekend's #drunkBBQ). This means that they're open to content about their jobs or in their industry, which isn't something they may want to do on their downtime.
They'll be more receptive to both organic and paid content from SaaS brands on LinkedIn, making your campaigns more effective while you're still reaching people on a personal level. 
Why "B2B" Needs to Be Reframed 
One quick note— there's this old misconception that "B2B" is really about businesses selling to businesses. It's all cold facts and logic and you need to appeal to a corporation.
That's not the case; your customers are always individuals, and you need to appeal to them even if you're selling to customers who are purchasing on behalf of a business. This is one of the 5 core principles of our Customer Generation Methodology. 
LinkedIn allows you to approach individuals when they're in the right frame of mind to be open to content and offers, building real relationships and creating strong networks that go beyond cheap sales pitches. 
How to Create a B2B LinkedIn Strategy for Your SaaS Brand  
Ready to create a B2B LinkedIn strategy that will help you attract new SaaS users, build brand awareness, and expand your reach?
We've got you covered. 
We're going to walk you through the process of setting up a powerful SaaS LinkedIn strategy that utilizes a strong organic marketing foundation to put the right pieces in place, and then accelerates growth using paid ads. 
Let's dive in. 
1. Create a Strong Company Page 
Every SaaS brand needs a solid Company Page on LinkedIn. It will show up in search, and it gives your brand a place to post updates and collect followers. It also allows you to run company ads, which will be important later.
Every Company Page should:
Include your brand logo as the profile picture 

Highglight your brand's USP and core use cases

Have every field completed (including the company description)

Have regular posts so that it doesn't look abandoned or forgotten 
2. Encourage Your Team to Post Regularly (& Do So Yourself!) 
One of the best ways to start to gain traction with LinkedIn marketing is to have individual team members creating content regularly. 
B2B marketing isn't just businesses sending automated messages to the other's inboxes, remember; it's people forming connections with people.
To put it simply, this particular LinkedIn strategy treats your (willing!) employees like brand advocates and influencers. 
Having team members share updates or post content that mentions your brand allows you to start building momentum and leveraging your team's network for your brand overall. And the reach on LinkedIn is exceptional; when someone interacts with your team member's content, all of their followers may see that interaction and thus the post. 
3. Share High-Value, Actionable Content 
Actionable content is going to be a core focus on your LinkedIn B2B marketing strategy. Or at least it should be! 
Valuable content that gives people actionable, practical tips or that shares industry insights will be what's most widely shared on the platform. It has the best engagement and reach, and it can have the most significant impact on your brand awareness as a whole. 
This content should:
Be as short or long as needed to offer value 

Offer a unique or original take in some way, even if it's just written creatively 

Explain why users should take any specific steps that you're recommending

Highlight your expertise and demonstrate credibility 
4. Grow Your Network Proactively 
LinkedIn marketing is like dating; you don't want to just sit around and hope that someone comes up to you. Sure, they might… but why wait?
It's better to be proactive and be the one to reach out to people. Grow your network intentionally and proactively on your core team members' personal accounts. 
As you grow your network, keep the following in mind:
Send connection requests to relevant users who could actually benefit from your content (quantity matters, but never at the sake of quality and relevance)

Include a message with your connection request 

Do

not

greet all new connection requests with an immediate sales pitch 

Accept incoming connection requests 
You can also tag other creators or interact with other users' posts to expand the reach of your personal profile, which will help you attract interested connections. The more active you are on LinkedIn, the better your results will be. 
5. Use LinkedIn Ads to Reach Your Target Audience 
LinkedIn Ads can be undeniably effective; plenty of research shows that. And you can use them in multiple different ways, which we'll look at over the next few sections.
First though, know that you can use LinkedIn Ads to reach cold members of your target audience to push them into the sales funnel. Whether you want to start at a "learn more about our tool" right away, or to promote content for follows or a lead magnet for an email address, there are plenty of strategic options here.
You can always use a full-funnel approach that starts with a content-centered approach (like promoting a post, or a lead magnet), a video to introduce the tool, and then an ad prompting users to start their free trial.
There are plenty of targeting options here, too, including:
Demographic targeting (including by job title, company, or industry)

Location targeting

Lookalike audiences that allow you to reach users most like high-value custom audiences 
6. Use LinkedIn Ads to Retarget Warm Audiences 
Once you have users in your sales funnel in some way (whether they follow your Page on LinkedIn, have interacted with an ad, or have taken a certain action on your site), you can use LinkedIn's retargeting options to reach back out to warm audiences.
This can help move interested users through the sales funnel. That may mean getting leads to sign up for a free trial, getting users to convert to paid customers, or even promoting new features as a cross-sell or upsell to existing users. 
7. Use LinkedIn Ads for Account-Based Marketing Strategies 
LinkedIn Ads is one of the most effective platforms for account-based marketing strategies and account-based advertising.
Account-based marketing is the practice of actively marketing to specific individual companies directly instead of just casting a wide net and seeing who bites.
A SaaS company might try to market specifically to a large company like Microsoft, for example, knowing it's a high-value company. 
And LinkedIn's Ads allow you to target decision making users at individual companies. You can create hyper-relevant ads specifically for the decision makers at each individual company. Once you do your research, you may be able to identify core pain points or needs. This will make your ads more effective, especially if you're using lead ads for LinkedIn lead generation.
How to Measure the Success of Your B2B LinkedIn Strategy  
An important component of B2B LinkedIn marketing, of course, isn't just the strategy itself: It's assessing the impact of those marketing efforts.
Let's take a look at a few different ways you should be measuring the success of your B2B LinkedIn strategy. 
Watch for Increased Engagement On-Platform 
Increased on-platform engagement is going to be a good sign that your LinkedIn marketing is having an impact on brand awareness. 
Look for indicators like shares, brand mentions, Company Page follows, and increased engagement on brand-related posts. All of this can be found in your LinkedIn analytics. 
Track Vital Ad Metrics 
As you start running ad campaigns, it's essential to track their performance.
The results you'll track will vary depending on the objectives of your campaigns, but may include:
Video views or video view completion rates

Clicks

Lead forms completed 

Actions taken like a brand follow
Assess The Quality of the Leads You're Attracting 
As users click on your ads or organic posts and come to your site, it's imperative to keep an eye on whether or not that traffic is doing anything for you.
You can use Google Analytics to keep an eye on traffic coming from LinkedIn and seeing what happens next. Are they converting at decent rates? Are they signing up for free trials? And if so, are they converting to customers? Which pricing level are they joining at, and how long do they retain?
It is possible to end up attracting clicks that will never convert; recognizing this can help you determine how to shift your campaigns messaging and targeting to ensure that you're reaching high-value members of your target audience. 
B2B LinkedIn Strategy That Drives SQLs 
One of the best parts of a strong B2B LinkedIn strategy is that it enables your brand to generate solid SQLs on an ongoing basis. People get familiar with your brand through organic and paid marketing options, allowing for a full-funnel marketing approach, so that they're more likely to convert once they start that free trial.
As a result, LinkedIn is one of our top marketing platforms here at Directive Consulting, as it meets all of our criteria for our 5 principles of our Customer Generation Methodology. It allows for a customer-led approach that prioritizes first-party data and SQLs over MQLs to get SaaS brands real results. 
Want to learn more about the marketing strategies we use to help our clients attract SQLs? Learn about our Customer Generation Methodology here. 
Keep reading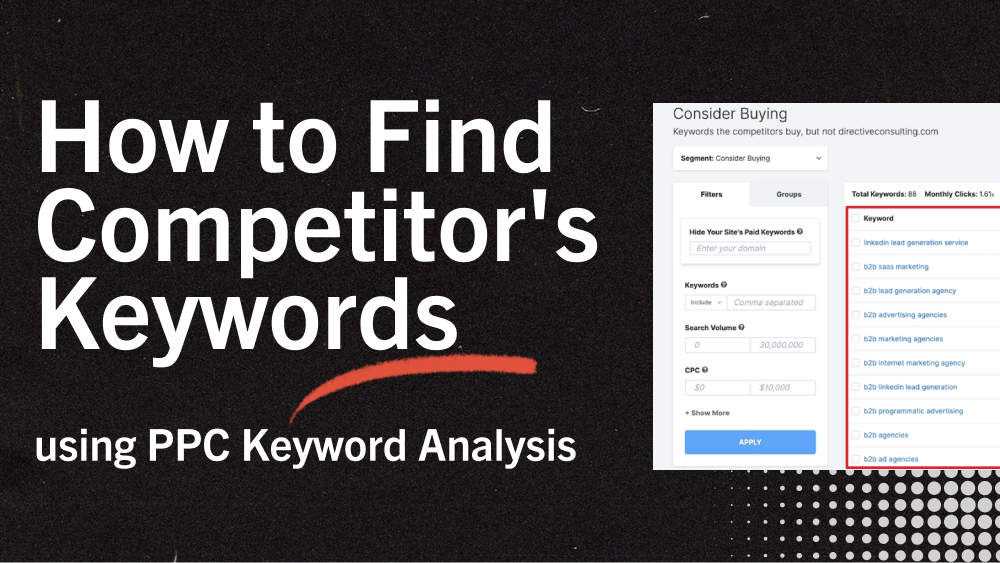 PPC
How to Find Competitor's Keywords with SpyFu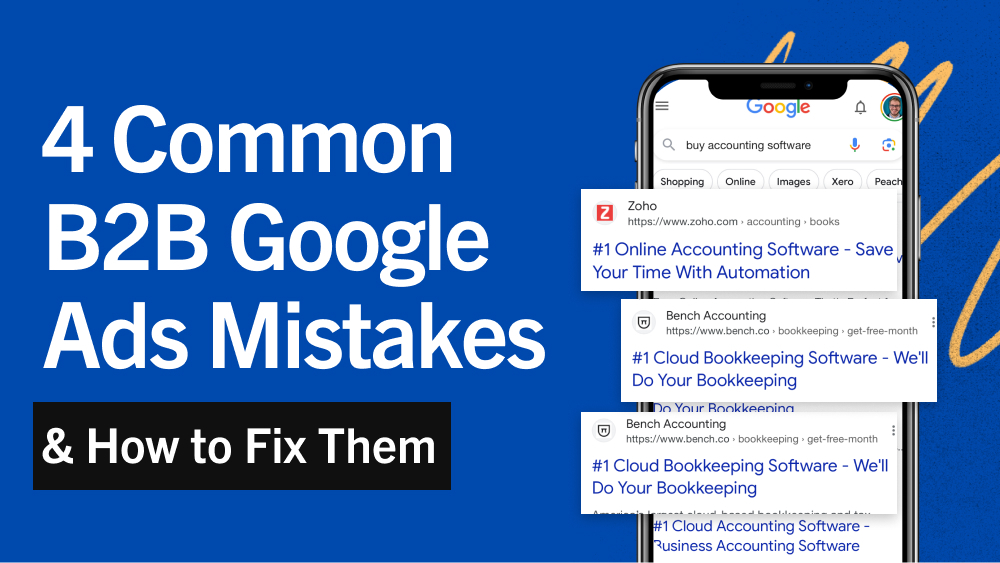 B2B
4 Common B2B Google Ads Mistakes and How to Fix Them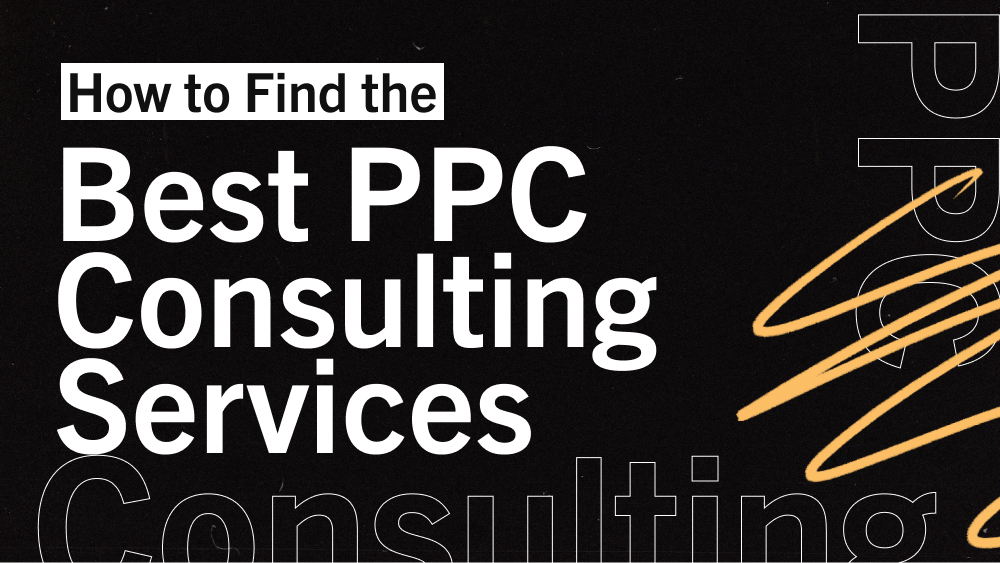 Agency Life
How to Find the Best PPC Consultant Services