7 of the Oldest Demand Generation Agencies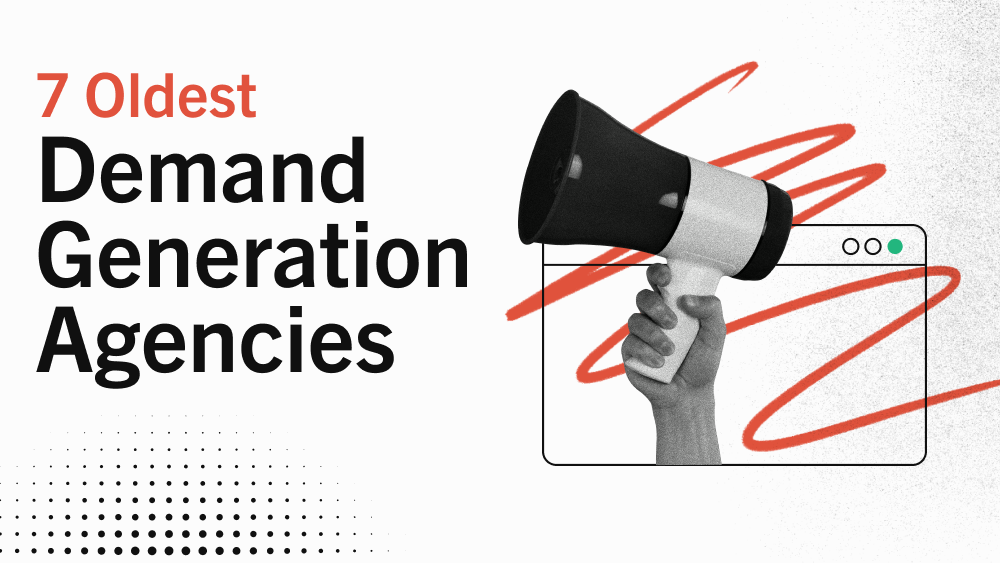 The Oldest Demand Generation Agencies
Demand generation is not merely a buzzword. It's a vital component of business growth and customer acquisition strategy. Essentially, it's a multi-step marketing process, designed to build and nurture interest in a company's products or services. It focuses on hyper-targeting more qualified leads: engaging the right audience, with the right content, at the right time. Demand generation agencies excel in this by crafting strategies that tap into the needs of future customers and converting them into brand loyalists. Let's take a look at some of the oldest ones in the field (in no particular order).
The Evolution of Demand Generation Agencies
Demand generation has evolved significantly over the years. The early days were filled with trial and error, as agencies explored various tactics to engage audiences. Today's demand generation is a refined process, backed by data and technology.
The Beginnings:
Initially, demand generation relied heavily on traditional marketing efforts such as direct mail and telemarketing. While these methods were effective in their time, they lacked the scalability and efficiency needed for a forward-thinking business.
Growth and Maturity:
So, with the rise of digital marketing, demand generation agencies started leveraging online platforms for targeted campaigns. This led to a broader reach, improved targeting, and measurable results. Today, demand generation is a blend of art and science, driven by creative insights and data analytics.
Challenges and Opportunities:
Early agencies faced challenges in understanding customer behavior and predicting trends due to more scarce amounts of customer data. However, these hurdles led to innovative solutions that have shaped the current landscape. Even today, the industry continues to evolve, with AI and automation playing a significant role in shaping the future of demand generation.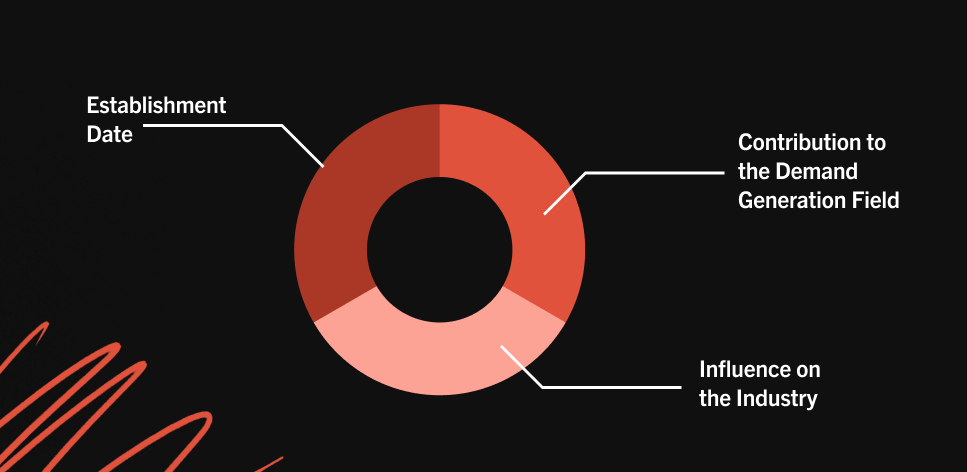 Criteria for Selection: Oldest Demand Generation Agencies
Selecting the oldest demand generation agencies is much more than looking at their inception date. While age can be a clear indicator of experience and resilience, it's only a part of the picture.
Here's how we've chosen the agencies listed in this guide:
Establishment Date

: Naturally, the longevity of an agency is a factor. These agencies have weathered the challenges and changes in the marketing landscape, standing as testaments to excellence and adaptability.

Influence on the Industry

: An agency's impact on demand generation practices, thought leadership, and the development of innovative techniques is paramount. Agencies that have created a ripple in the industry by setting new standards or challenging the status quo are a notch above the rest.

Contribution to the Demand Generation Field

: An agency's commitment to the growth of the field plays a substantial role in its ranking. Strong agencies change the landscape by setting trends, being the first to research and provide insights, providing unique case studies, and challenging the status quo with inventive strategies.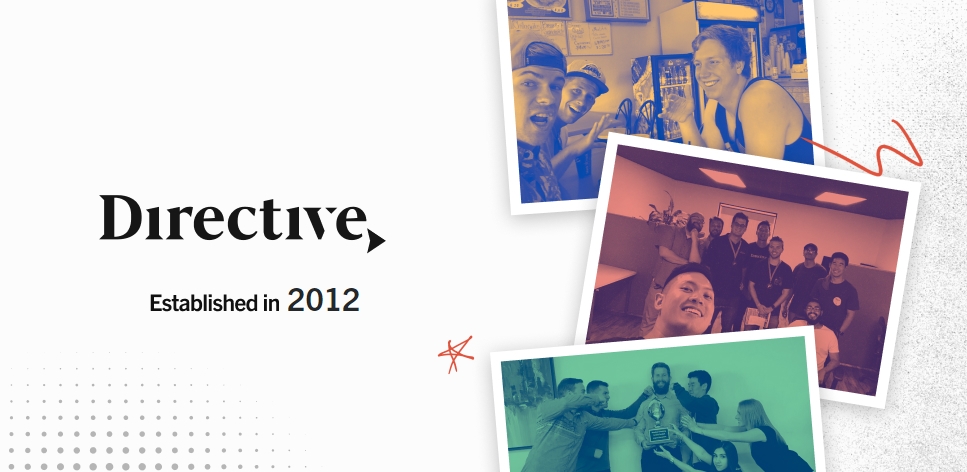 #1: Directive Consulting: A Trailblazer in Demand Generation since 2012
Directive Consulting as a Pioneer:
Directive hasn't just been a part of the demand generation game since 2012; they've been setting the rules. Established in the burgeoning era of digital marketing, the company's leadership quickly seized the untapped potential of the online space to create transformative campaigns. Not just any campaigns, but ones that changed the rulebook on how businesses connected with potential buyers.
Founding Story and Early Achievements:
Long before digital marketing became a crowded space, Directive was crafting its own path. In those early days, they didn't simply view the internet as another marketing tool to keep in their back pocket — they saw it as an expansive new frontier. The leadership at Directive took it upon themselves to experiment, fine-tune, and eventually launch campaigns that went on to set benchmarks in the industry. In doing so, they laid down the roots for a new kind of marketing — one that was just as creative as it was analytical.
Impact on the Industry:
Directive's unique blend of data-driven insights and creative ingenuity has generated exceptional results for their clients, setting a new bar for the field as a whole. 
Imagine a marketing realm where creativity meets data — that's exactly the space that Directive has carved for itself.
By consistently merging artistic concepts with hard metrics, they redefined achieving excellence in marketing in B2B and SaaS companies. Rather than focus on short-term wins, they aimed to set a new standard of success that others aspire to reach.
But here's the kicker: Their approach is the opposite of static and predictable. Directive has always understood the marketing world is ever-evolving, and therefore, the value of staying ahead.
That's why they invest a whopping $3 million annually in marketing R&D.
They're not just reacting to changes; they're predicting them, preparing for them, and even instigating them.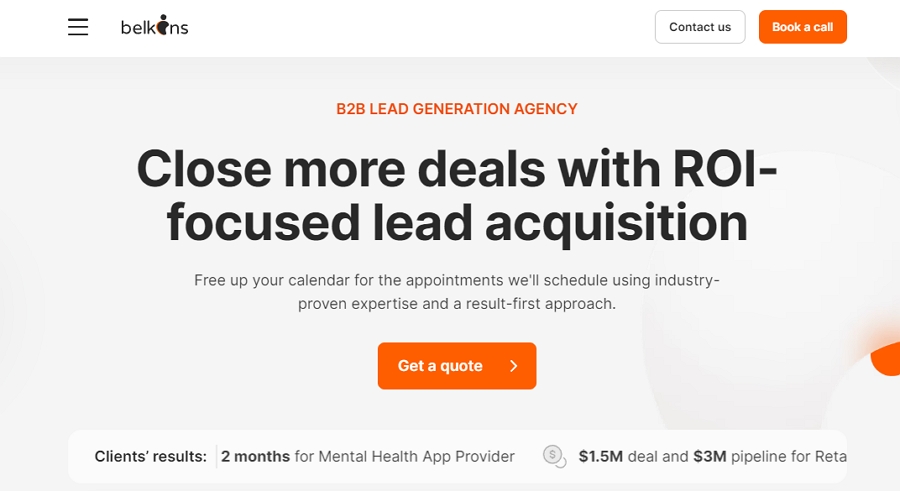 #2: Belkins (Founded: 2017)
Founded in 2017, Beklins has carved out a unique spot in the realm of lead acquisition and sales acceleration. Specializing in ROI-focused strategies, their strength has been proven to drive leads that convert. They tailor their services to meet the unique needs of each client, proving they don't adopt a "one-size-fits-all" approach.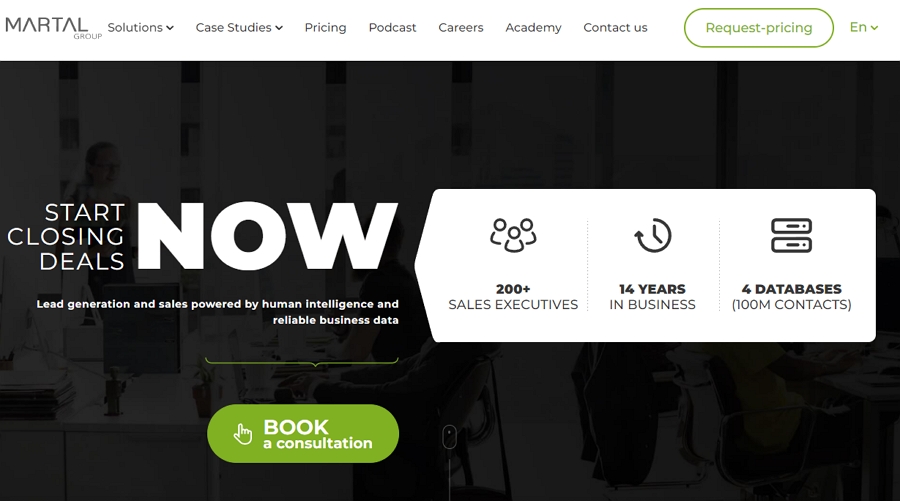 #3: Martal Group (Founded: 2009)
Martal Group, a veteran in the game since 2009, brings a distinct flavor to demand generation. They harmonize the old with the new, blending traditional tactics with contemporary methods. Martal's true staying power stems from their ability to consistently generate high-quality leads in new segments while nurturing lasting relationships with legacy clients.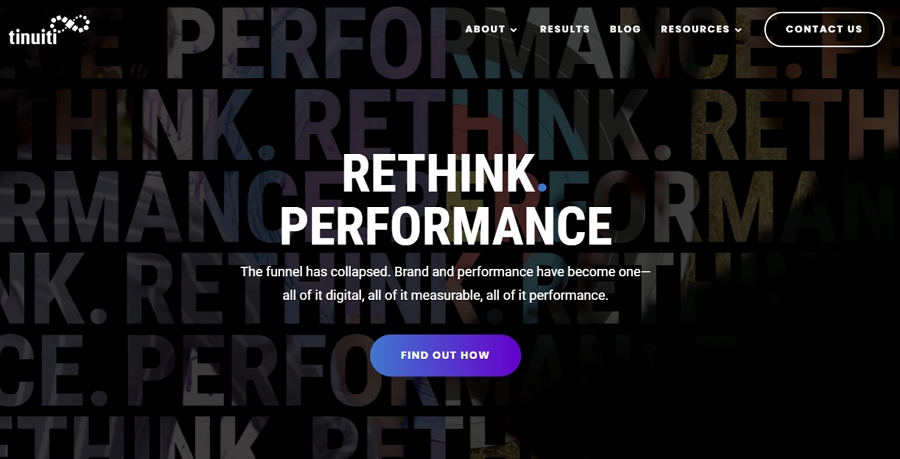 #4: Tinuiti (Founded: 2004)
Tinuiti prides itself with taking a fresh approach to demand generation. Their strategic collaborations have sparked innovative campaigns across the tech industry. Tinuiti's real magic lies in syncing their marketing plans seamlessly with a company's product line and broader business objectives.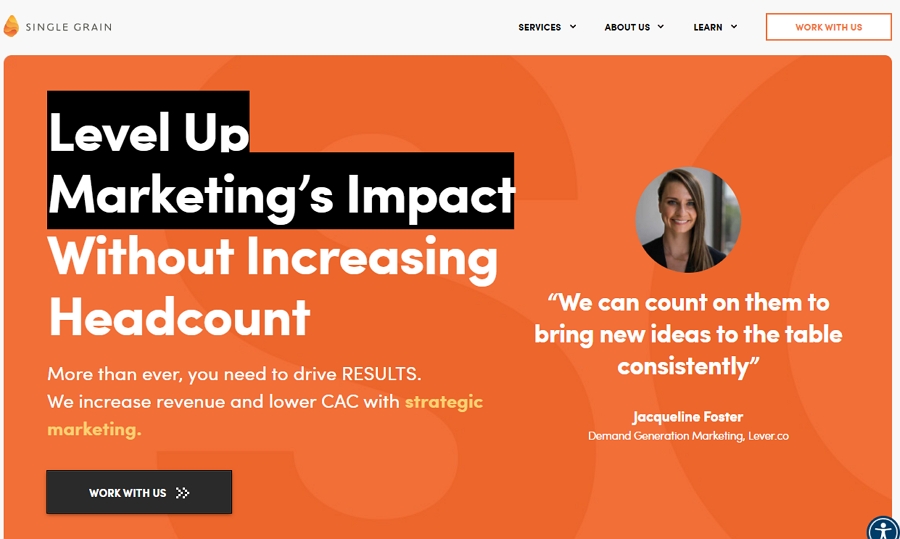 #5: Single Grain (Founded: 2009)
Single Grain started their journey in 2009, and they're considered one of the old guards in the demand generation landscape. Their genius marries creativity and hard data — creating campaigns that resonate emotionally with the audience and deliver on measurable results. Whether it's content marketing, SEO, or social media, Single Grain has a proven track record of making meaningful connections for brands.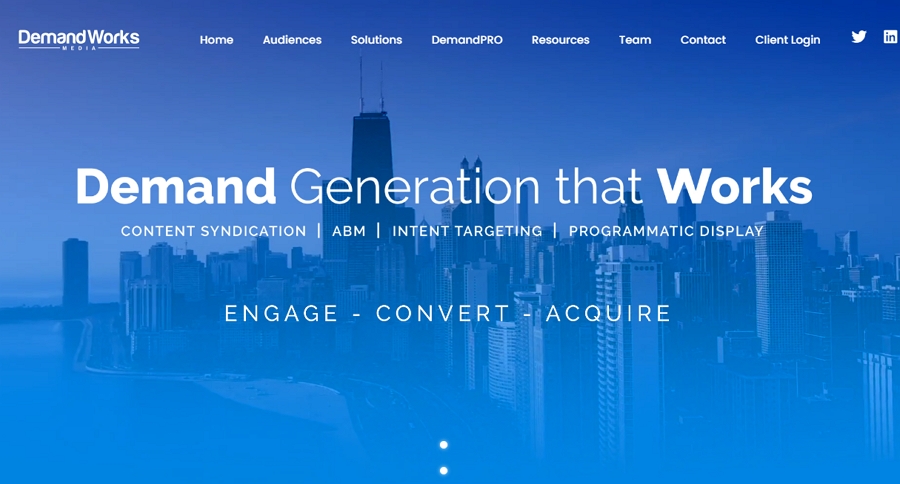 #6: Demand Works Media (Founded: 2012) 
Demand Works Media laser-focuses on helping businesses land solid clients, without breaking the bank in the process. They deeply understand customer behaviors, and the art of crafting email campaigns that hit the mark. Their success is built on an unswerving focus on resonating with future clients.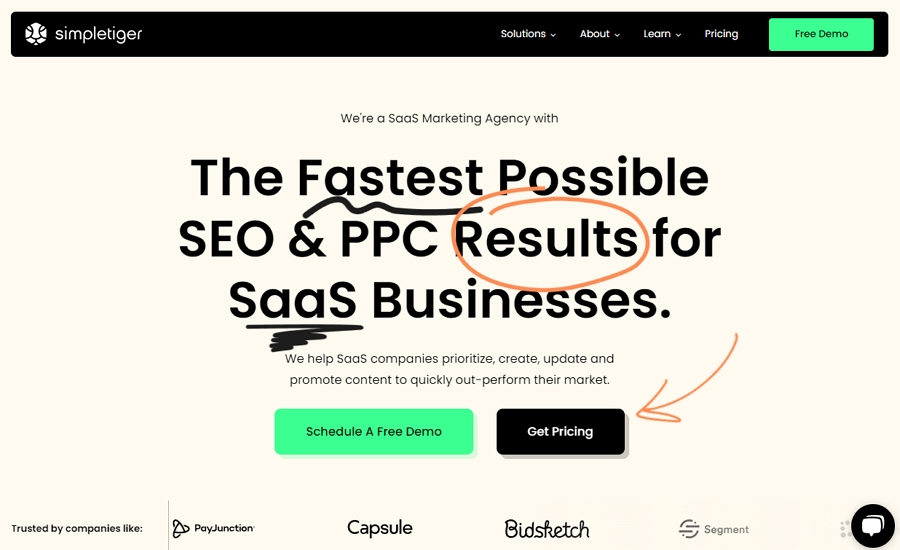 #7: Simple Tiger (Founded: 2006)
Older than most on this list, Simple Tiger nails the balance of creative innovation supported by practical solutions. Specializing in the full spectrum of digital marketing from SEO to content, they excel at crafting customized strategies aimed at drawing in premium leads. Their effective history of success proves they know how to align their marketing prowess with sales objectives.
(CTA) Stop settling for one-size-fits-all solutions. Book an intro call with Directive, and let's get you on the fast track to success.
Ready to take the next step? We're here to help your business thrive. Book a discovery call and position your company at the forefront of your industry.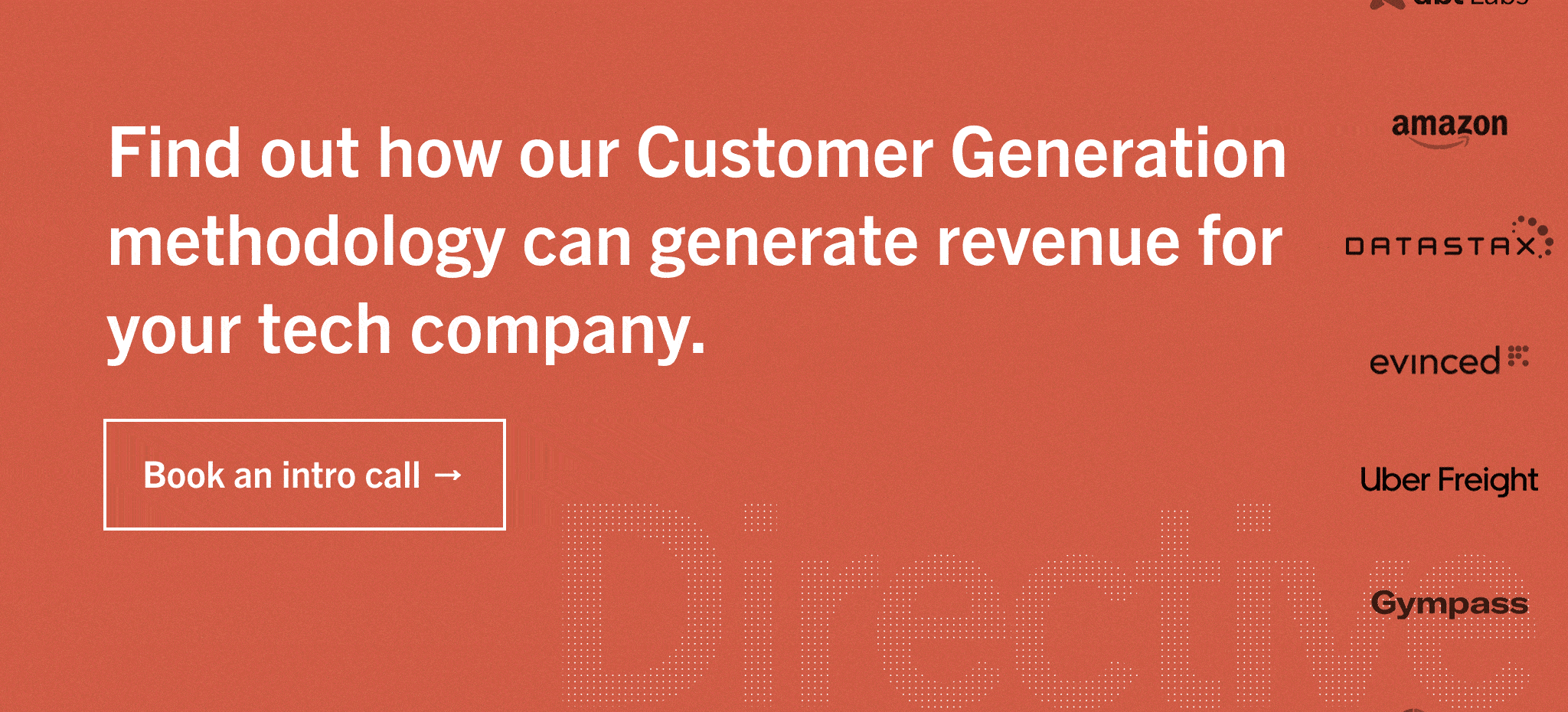 Demand Generation FAQS:
What are Demand Generation Agencies and What do They Do?
Demand generation agencies are specialized entities dedicated to creating targeted awareness and engagement for a company's offerings. By leveraging data analytics and strategic marketing initiatives, these agencies go beyond mere brand exposure. Their goal is to convert initial interest into qualified leads and eventually, long-term customer relationships.
What does a demand generation specialist do?
A demand generation specialist's role involves meticulously crafting and executing marketing strategies that resonate deeply with the identified target audience. Utilizing data analysis and various digital tools, the specialist aims to achieve measurable results that align with key business metrics like lead conversion rates and ROI.
What is a demand generation agency and why does my business need one?
Demand generation agencies provide the expertise and tools needed to drive customer acquisition and growth. They understand the nuances of engaging potential customers and can craft strategies that align with your business goals. How do they do this? They dissect your customer journey, scrutinizing behavioral data and market trends to inform their actions. 
Additionally, they leverage a suite of advanced tools and technologies to automate tasks, track metrics, and, most importantly, measure the ROI of every campaign.
By doing so, they not only identify but also capitalize on the most effective channels and messages for your brand, ensuring that every marketing dollar you spend is an investment in sustainable growth.
How does a demand generation agency differentiate from traditional marketing agencies?
Demand generation agencies distinguish themselves through their focused approach to marketing.
While traditional agencies may offer a broad spectrum of services, demand generation firms concentrate specifically on creating and nurturing interest in your product or service.
With a robust combination of data analytics and innovative tactics, these agencies aim for targeted, quantifiable outcomes that have a direct impact on your revenue.
Keep reading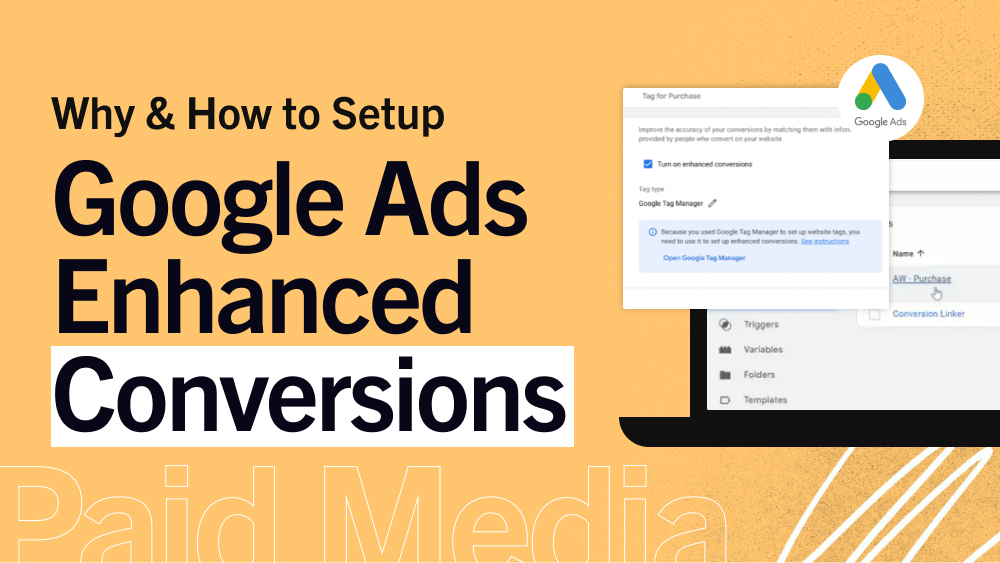 PPC
How to Setup Google Ads Enhanced Conversions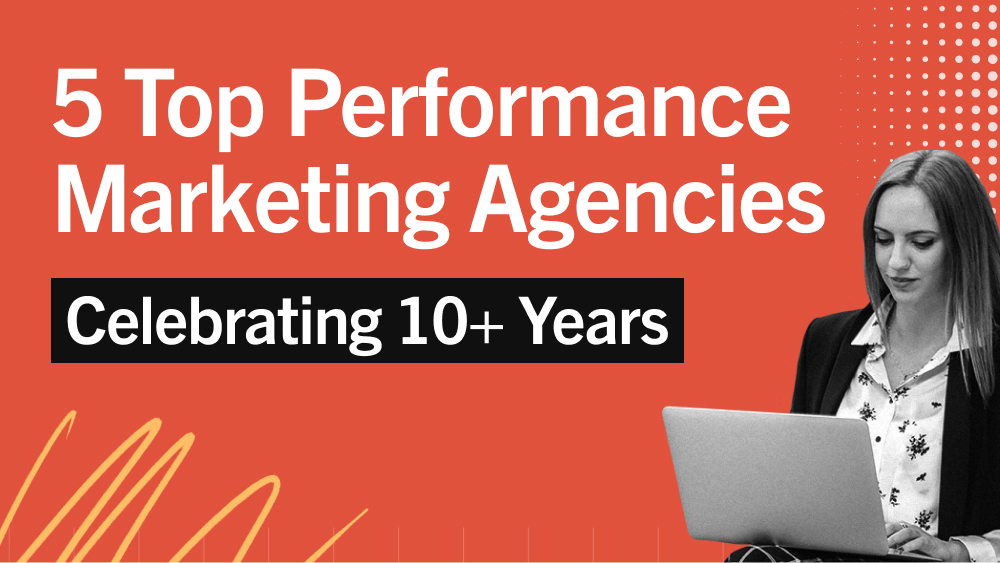 Agency Life
5 Top Performance Marketing Agencies Celebrating 10+ Years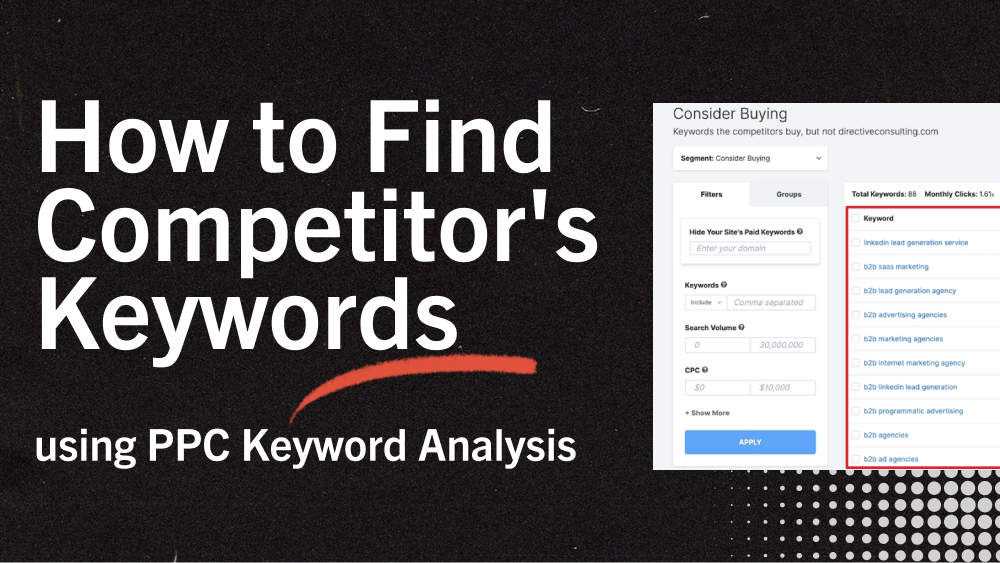 PPC
How to Find Competitor's Keywords with SpyFu