15 Remarkable Display Ad Examples (And Why They Work)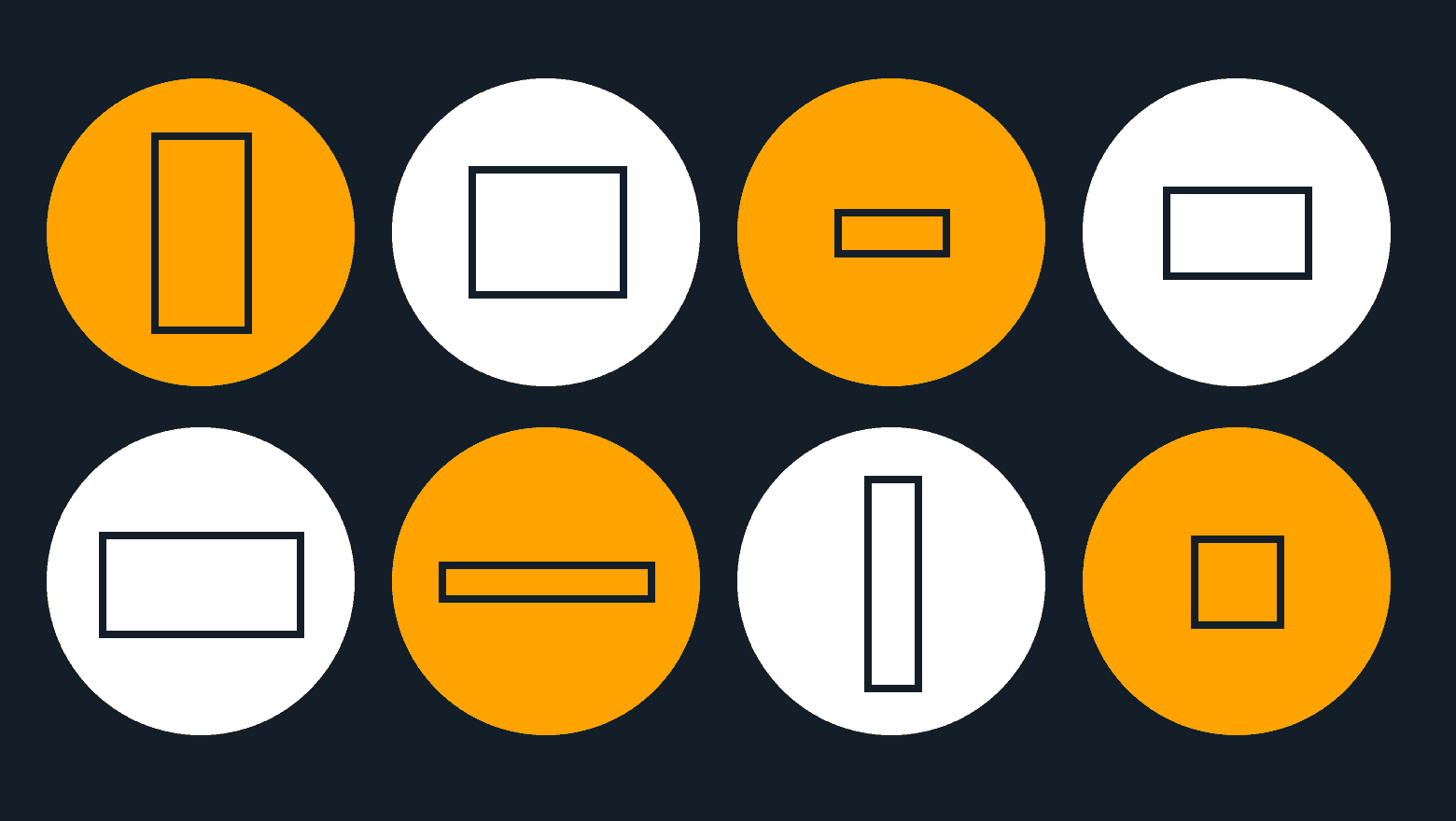 We've seen some incredible display ads examples that we had to share with you.
Display ads are both an art and a science. Digital marketers that focus on online advertising spend a lot of time on creative for display ad campaigns. We build narratives around a product or service that can be communicated to a target audience with a simple image and a few carefully selected words. We also experiment with ad copy and analyze the results to optimize for higher engagement, click-through rates and conversion rates.
Display ads are distributed across platforms (YouTube, private websites, mobile games, blogs, and more) through advertising networks like the Google Display Network. They include images, videos and creative advertising copy designed to entice users into clicking on them – or at least giving them some attention. The most effective display ads work well because they communicate a clear and actionable message to the target audience – with a little something extra.
To make our point, we've curated this list of 15 amazing display ads examples. We'll also include our insights on what we love about them and why they work.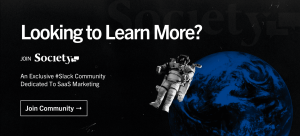 15 Remarkable Display Ad Examples
1. Rocket Mortgage by Quicken Loans
Rocket mortgage has grown rapidly since it was founded in 1985. As you can tell from this ad, their partnership with the PGA tour is a big part of their marketing strategy. They understand the demographic overlap between golf fans and people looking for a mortgage, and they effectively use the image of the golfer as a metaphor for a bright financial future. Display ads are often intended to build brand awareness, so we like the use of "Push Button. Get Mortgage." as a call-to-action here. There's no explicit offer being made, but the takeaway for the audience is that Rocket mortgage will make getting a mortgage easy for them when they're ready.
2. Perigold
Established in 2017, Perigold describes itself as a luxury e-Commerce retailer that specializes in premium home furnishings.
This ad is a great example of how a company can communicate its core offerings with on-brand imagery and messaging and in just a few words – nine in total, in this case.
First, we're introduced to the company with a big header: PERIGOLD. Did you happen to make the connection between the company name and the gold colors and tones used in the image? We naturally associate gold with wealth and luxury, so it's no coincidence that a luxury furnishing company has the word "Gold" in its name and uses gold furniture in its display ads. These details create a highly cohesive brand experience for the target audience.
The ad goes on to offer luxury, choice and convenience along with a great call to action: Shop Now. The target audience is enticed by the image to see what else Perigold has to offer.
3. PayPal
In the above example, Perigold's ultimate goal was to have more people visit their online store. That's why they used the call-to-action "Shop Now".
In this advertisement, PayPal wants people to know about a new feature that it offers: the ability to checkout using your Venmo account.
This is a display ad example where the goal is to raise awareness about a new service, rather than to generate immediate conversions. The idea is that the target audience will become aware of the new feature so they might use it in the future.
4. Progressive Auto Insurance
Millions of Americans have to renew their mandatory auto insurance every single year. This is a major pain point for people when their rates go up, but not everyone has the time or motivation to go online and search for a new rate.
With this display ad, Progressive Auto addresses that pain point directly with a promise of savings and an invitation to get a quote. 
Display ads like this are useful for reaching customers who may not be searching for your product or service, but who could still greatly benefit from what you have to offer. While ads on the search network only appear when someone searches for the relevant keyword, display ads are distributed across platforms and can reach a variety of audiences and demographics.
5. Wells Fargo Bank
This credit card advertisement from Wells Fargo bank gets right to the point. It highlights the two biggest perks of the card that make it unique and exciting: a bonus points offer for the first three months and the opportunity to earn triple points on certain spending categories. It also addresses one of the biggest potential objections by highlighting the $0 annual fee.
Together, these messages tell the consumer that they can actually come out ahead with this card since there are no fees and plenty of bonus points being offered.
6. HP

This ad is so clever that we had to include it on our list.
This ad appears to target small and medium-sized business owners that struggle to stay organized during tax season. This ad is highly contextual because it speaks to an issue that businesses and the public are dealing with right now as the tax deadline is approaching. Contextual advertising encourages the target audience to immediately assess their need for a product or service being offered.
When we read the headline for this advertisement for the first time, it got us thinking "What am I going to need to print in the next couple of months?"
The answer might not be taxes for you, it could be something else like reports or tickets or itineraries. Still, we love that this HP ad got us to really think about when and why we would need their product.
7. Microsoft
Ads with images of people always feel more real and engaging, but that's just part of why we liked this display ad example.
Microsoft already enjoys massive brand recognition, so instead of putting their company name front-and-center, they used the largest text on this display ad example to highlight the primary benefit of Microsoft Advertising: Connecting with new customers.
We also like the clean layout and the use of a green color palette. While not particularly on-brand for Microsoft, the color green is traditionally associated with growth and safety. Its usage here positions Microsoft Advertising as a low-risk method for connecting with new customers and growing your business.
8. AIRFRANCE
Three things we love about this ad:
The ultra-bright color palate immediate captures your attention and stands out in every medium
The ad used back-end scripting and Google location targeting services to show different flight deals depending on the location of the person viewing the ad. As a result, this ad was highly contextually relevant.
The ad provides just enough details that users can actually start to consider the offers available. The next step is to enter travel dates and get more specific pricing for the desired dates – and that means a click-through.
9. Mail Chimp
This was a creative and highly share-able campaign released by the e-mail marketing company Mail Chimp.
They decided to come up with a bunch of new versions of their company name and build wacky and zany Display Ads that included the new name.
Each of the resulting display ad examples was both a cryptic puzzle and a hilarious joke.
People would see the advertisement and immediately feel confused by the image. Then they'd have a good laugh once they figured it out. Then they'd share it with a friend. This led to a lot of engagement and a successful advertising campaign for Mail Chimp.
10. Vista Print
This ad would make a great business card for Vista Print, but they've probably got a lot of those already.
Jokes aside, this ad is a great example of how a business can survive and thrive by delivering on the same great offer with the same great service. Vista Print has always offered 500 business cards for a low price and built their business on up-selling additional printing and business support services to their repeat customers.
We love how Vista Print combines a clean layout and minimalist design with the same familiar offer and a solid call-to-action for small businesses and professionals that need their service.
11. Disney Plus
If you were looking for a reason to subscribe to Disney Plus, this display ad example gives you five of them.
The idea here is very clear: Disney's new streaming platform has a little something for everyone, and they're now telling all kinds of stories, not just animated fairy tales.
We also love the inclusion of fan-favorite characters that draw immediate recognition from all age groups and demographics.
12. Casper
Casper is a part of the amazing trend of companies that want to ship you an affordable mattress in a box.
We didn't know that before seeing this advertisement, but we think Casper did a great job of making it obvious and that's one of the reasons we're including them in this list.
The other reason is their whimsical ad copy that promises a lot of yawns during a 100-day risk-free trial. The tone here really puts customers at-ease about trying out the product and encourages them to take advantage of this offer.
13. Volkswagen
One of the cool things about Display Ads is that they can incorporate a variety of rich media experiences that challenge and play with our senses.
The visual elements in this Display ad seemed to organically attract our attention. The disjointed road segments here draw the eyes as if you walked into your living room at home and all of your furniture was somehow upside-down.
There's something about this Ad that makes people want to click the button to re-connect the disjointed road segments and restore order. Then, as the Ad clickers enjoy the satisfaction of fixing what seemed broken, they're presented with the image of the new Volkswagen Golf.
14. Nivea
A simple ad with effective use of imagery.
Nivea age reverse cream promises to "turn back the clock" on aging.
We also love how the image of the product itself was included in the ad.
In just a few seconds, this ad effectively communicates a brand, a product and a promise to its audience.
15. Intel
This ad is a great example of how a company can enhance its brand with a great celebrity partnership.
Jim Parsons plays the character, Sheldon Cooper, on the popular and hilarious nerd sitcom Big Bang Theory. He's both tremendously intelligent and tremendously socially awkward.
Intel invented the microprocessor and has always positioned itself as a leader in computing technology. By associating its brand with the actor best-recognized as Sheldon Cooper, Intel sends the message that they're all about recruiting the best minds and providing high-tech solutions that meet consumer needs.
Summary
We hope you enjoyed this look at some of our favorite display ad examples from digital advertisers! We've certainly learned a thing or two about how to create display ads from all of these great examples, and we hope you'll be able to find some inspiration here for your upcoming display advertising campaigns.
Keep reading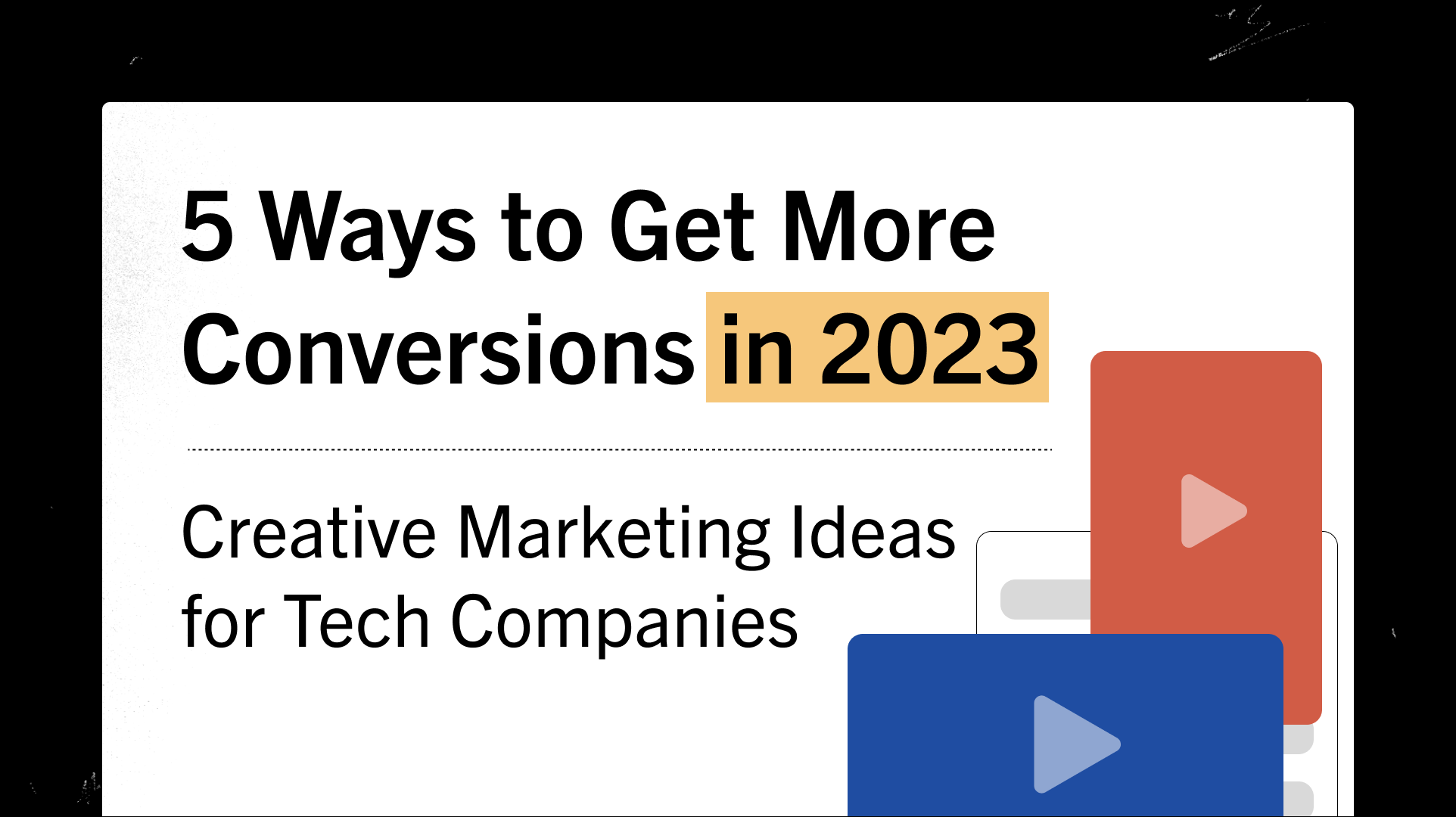 Content Marketing
5 Ways to Get More Conversions in 2023: Creative Marketing Ideas for Tech Companies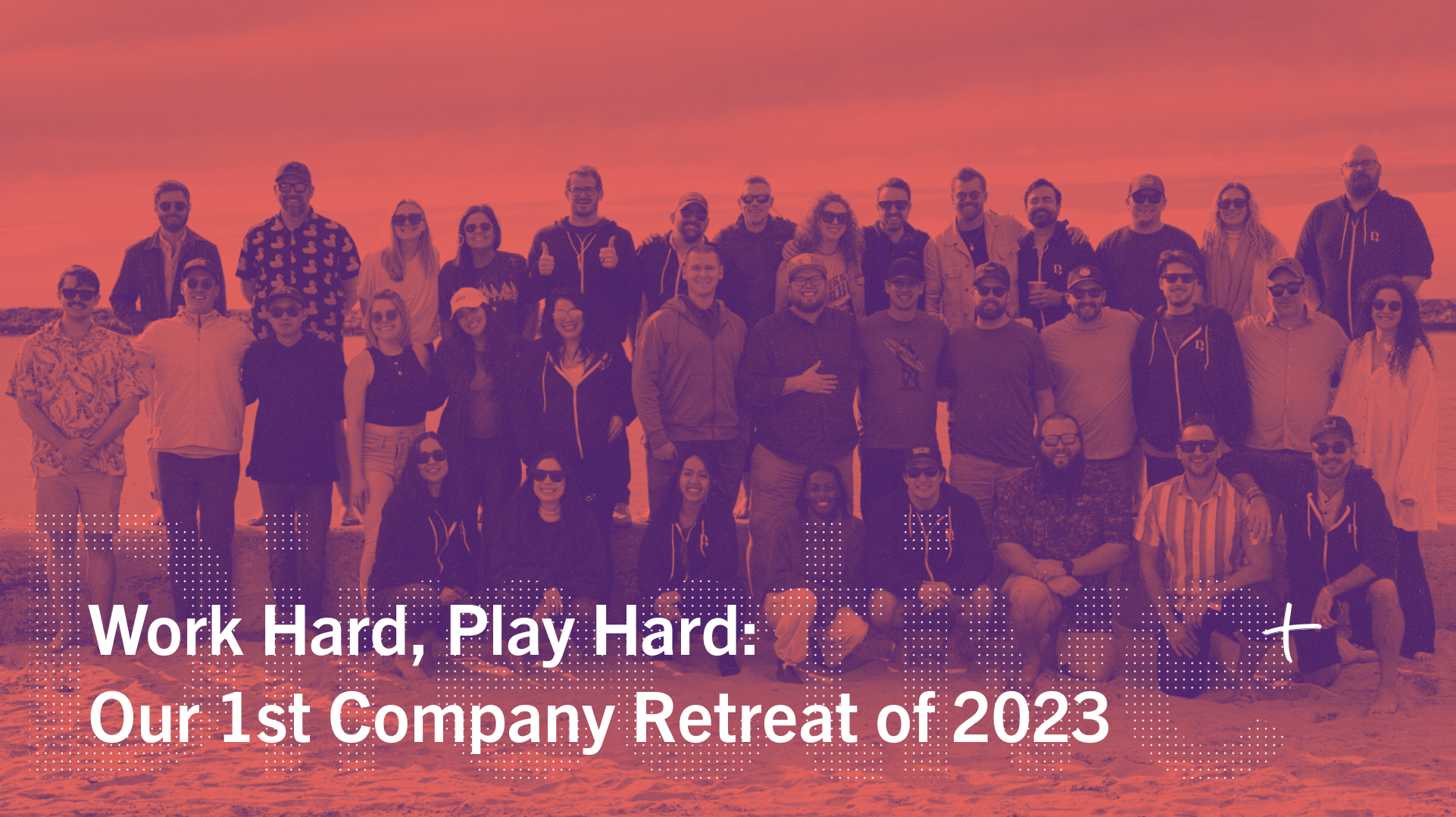 Events
How to Host Impactful Company Retreats as a Remote Team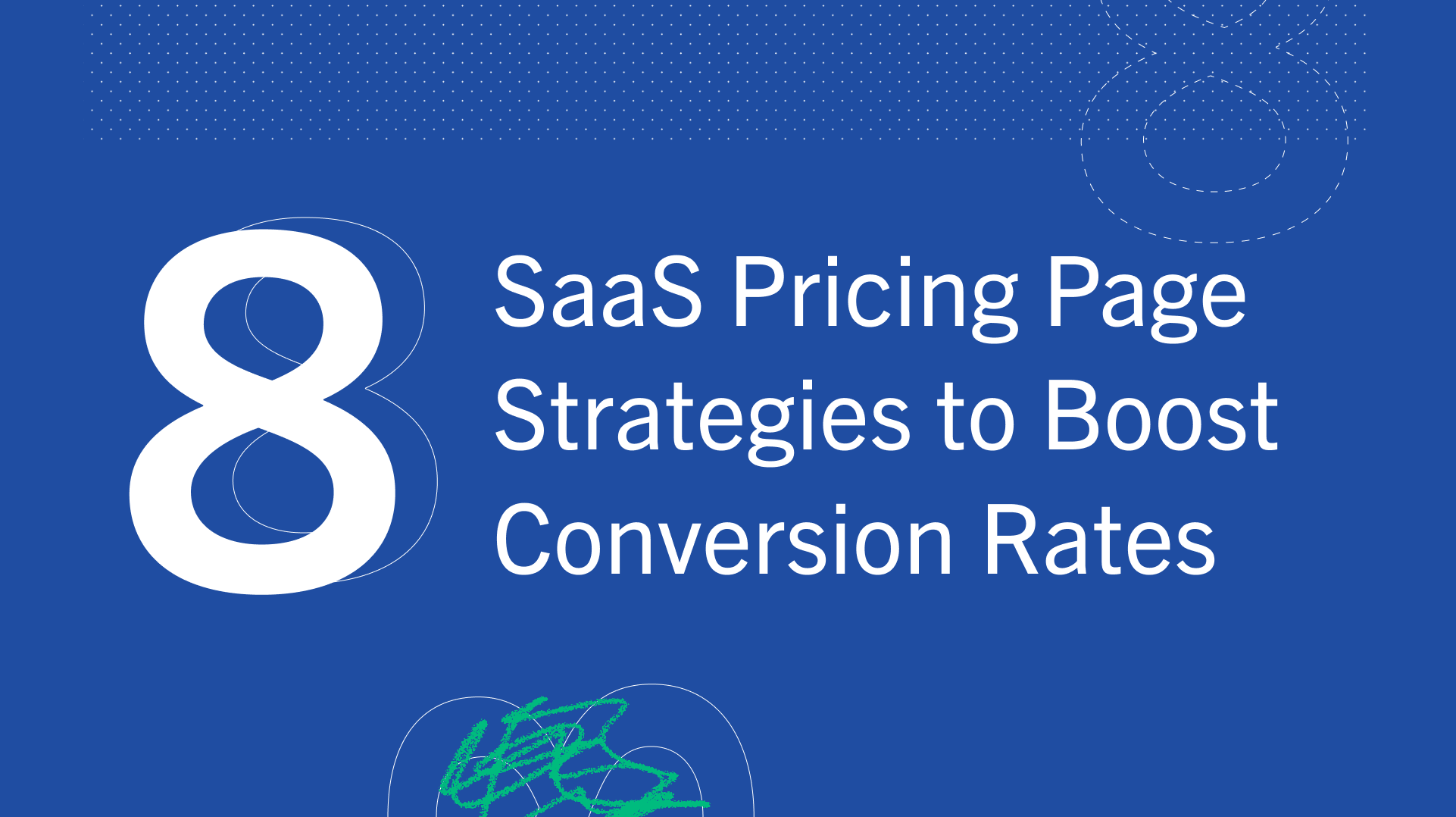 B2B
8 SaaS Pricing Page Strategies to Boost Conversion Rates