30+ Women in Marketing Who You Needed to Follow Yesterday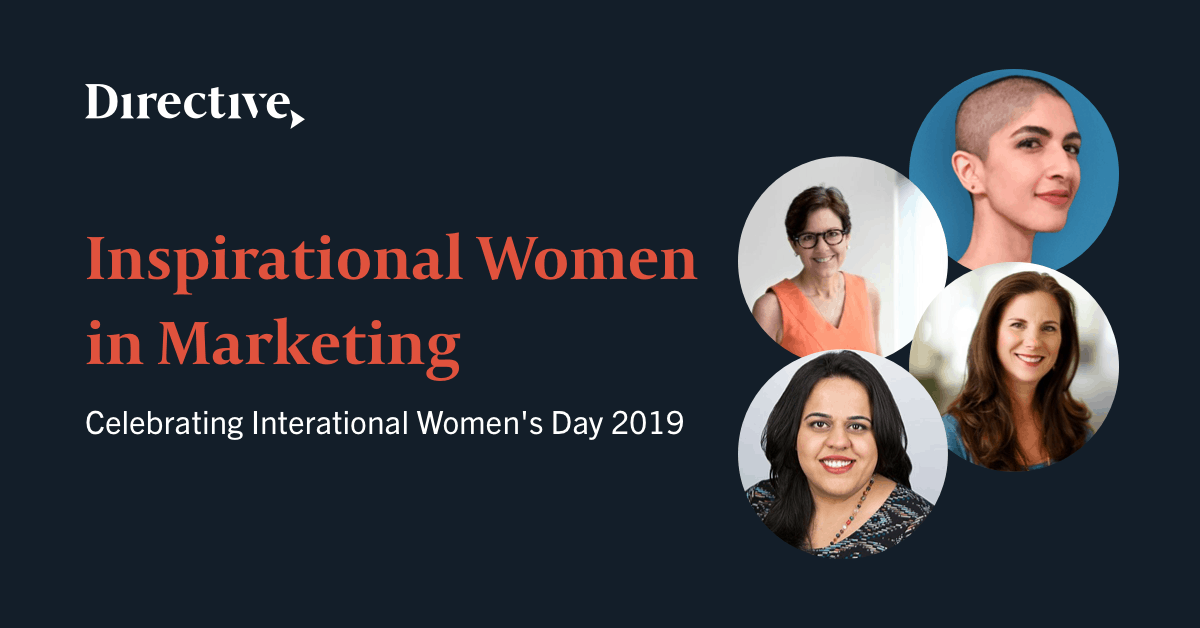 Every year on March 8th, International Women's Day celebrates and commends women around the globe for their remarkable achievements. This is a day to highlight and reflect on the valuable contributions, and significant impact women have made and continue to make in their communities and around the world.
In honor of this day, the Directive marketing team compiled a list of 35 inspirational women, in no particular order, who are changing the marketing game.
We suggest you follow and connect with them to learn what makes them some of the brightest minds in the industry. Don't worry about trying to individually follow each woman on Twitter; we created a Twitter List to makes things easier for you!
Ann Handley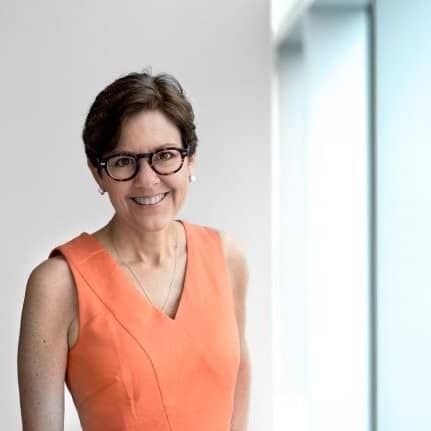 Digital strategist and content Guru, Ann Handley, has become one of the top leaders shaping modern marketing today. Seen in Forbes as the most influential women in social media and recognized by Forbes Woman as one of the Top 20 Women Bloggers, Ann Handley is the Chief Content Officer of MarketingProfs, a training, and education company with the largest community of marketers in its category.
As a pioneer in digital marketing, Handley is the Wall Street Journal best-selling author of Everybody Writes, is a key Linkedin influencer and one of the most influential thought leaders in the marketing world.
Nadya Khoja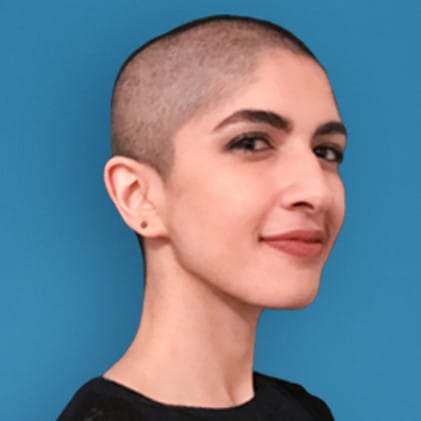 Nadya Khoja is the Chief Growth Officer at Venngage infographics, and the creator of Drunk Entrepreneurs, a web series and podcast dedicated to interviewing industry-leading founders, CEOs and entrepreneurs on their successes, struggles, and strategies.
She is an expert in infographic marketing and is well versed in lead generation, SEO and content marketing. Nadya has been featured in Entrepreneur, The Huffington Post, The Next Web, Forbes, MarketingProfs, Social Media Examiner and more for her notable success in the marketing field.
Michelle Killebrew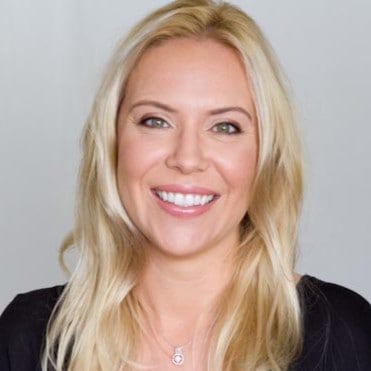 Michelle Killebrew is the vice president and head of marketing at PwC New Ventures, an internal software service incubator. She specializes in go-to-market strategy, campaign optimization, and demand generation and has gained significant recognition for her innovative campaigns and effective processes in her strategic roles with IBM.
Her strong skills and expertise have led to a number of groundbreaking changes in the B2B marketing technology field, making her one of the most prominent marketing leaders in the industry.
Olivia Ross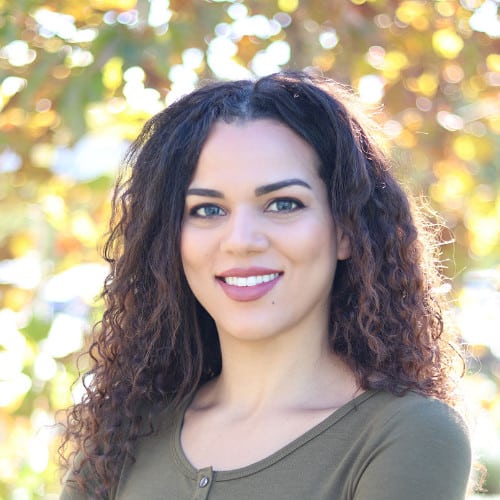 Olivia Ross is the Director of CRO and member of the executive team here at Directive. Bringing more than eight years of experience in graphic design and conversion rate optimization to the table, Olivia knows how to make people say "yes" and increase her conversion rates. In addition to her design chops, Olivia is a regular contributor to industry-leading publications in her space, such as Moz and Wordstream.
Nancy Duarte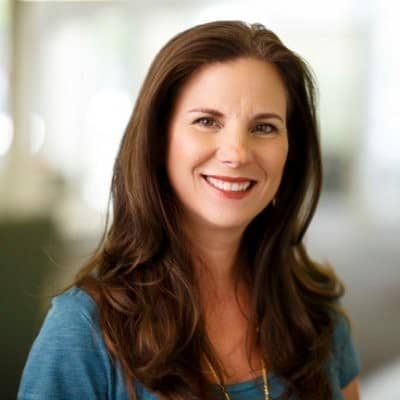 Nancy Duarte, founder, and CEO of Duarte Inc, is a communication expert and global leader in the business communications industry. Nancy has 25 years of experience working with some of the world's largest companies and influencing how to incorporate compelling, visual stories into the business field effectively.
Additionally, she is the best-selling author of five books, including Resonate and Slide:ology and has won several awards for her success as a female executive. In addition to being featured in Fortune, Time Magazine, Forbes, Wired, Wall Street Journal, New York Times, LA Times, and CNN, she has spoken at numerous Fortune 500 companies and has received over one million views on her TED talk.
Melanie Deziel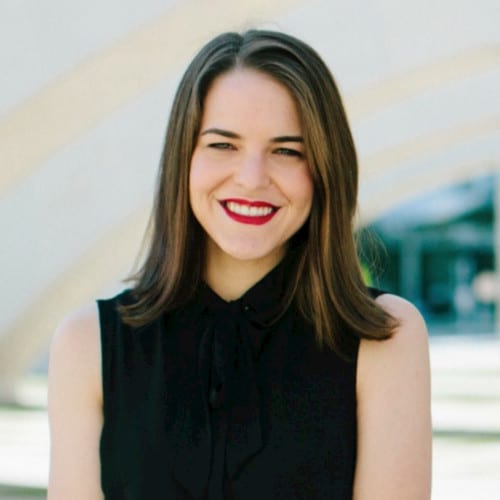 Creative strategist and international keynote speaker, Melanie Deziel, has excelled as one of the world's leading experts in native advertising and strategy. She is the founder of  StoryFuel, serves on the board of the Native Advertising Institute and is a global influencer in content marketing.
Before starting her company, she was the first editor of branded content at The New York Times where she won the Best Native Advertising Execution OMNA Award in 2014 and 2015. As a lifelong storyteller, Melanie Deziel educates and informs marketers worldwide about strategies for creating engaging and compelling brand storytelling.
Maria Pergolino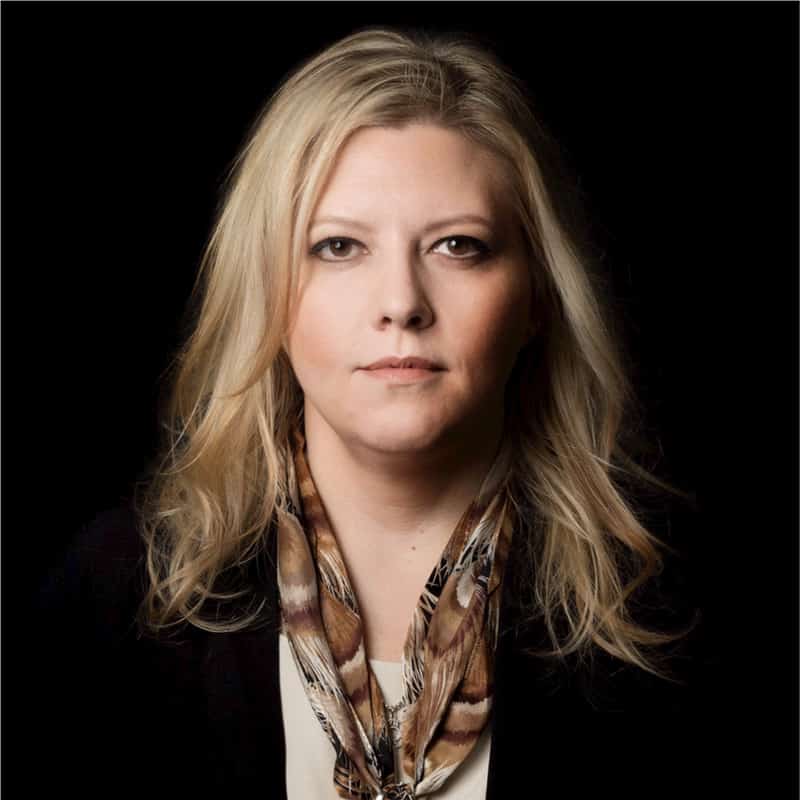 Accomplished enterprise software executive Maria Pergolino is a highly recognized and respected leader in the marketing industry. As the Chief Marketing Officer at Anaplan, a San Francisco based software company, Pergolino has been a pioneer in marketing and technological innovation, bringing a new wave of strategic methods to the field.
In addition to her current CMO position, Maria has demonstrated exceptional knowledge of the marketing industry for nearly two decades through her various leadership roles, which included serving as the senior vice president of marketing and sales development at Apttus and as marketing leader at Marketo.
Samantha Kelly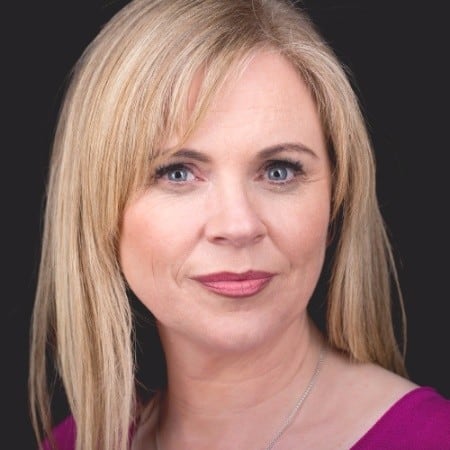 Known around the web as the "Tweeting Goddess" Samantha Kelly has appeared on Dragons' Den Ireland and RTE's "She's the Business" as well as BBC Woman's hour for her inspiring business success and award-winning tweets.
She is the founder of Tweetinggoddess Social Media Agency and Women's Inspire Network, an international business community offering support, opportunities, and recognition to female entrepreneurs. Through her expert knowledge and understanding of social media tactics, she has built a loyal following of nearly 50,000 followers on Twitter and is considered a master of social media strategy.
Kathy Klotz-Guest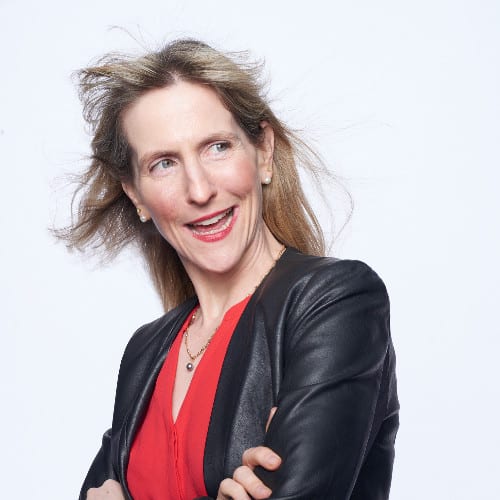 Keynote speaker, author, and comedian, Kathy Klotz-Guest, helps brands and business leaders promote a storytelling culture that fosters creativity and inspires its audiences.
As the founder and CEO of Keeping it Human, a company that provides storytelling and creative facilitation services, she is skilled in strategy and has extensive knowledge of effective storytelling strategies, offering humor approaches to business that
drive creative marketing, innovation and culture.
Marieke van de Rakt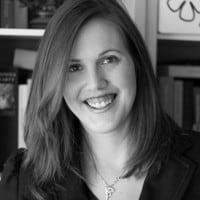 As the CEO of Yoast and founder of Yoast Academy, the SEO training portal of Yoast, Marieke van de Rakt is recognized for her extensive knowledge of vital SEO strategies, skills, and training. Her background in SEO copywriting and site structure has put her at the forefront of SEO innovation and has excelled the company to become the #1 WordPress SEO plugin that it is today.
Joanna Lord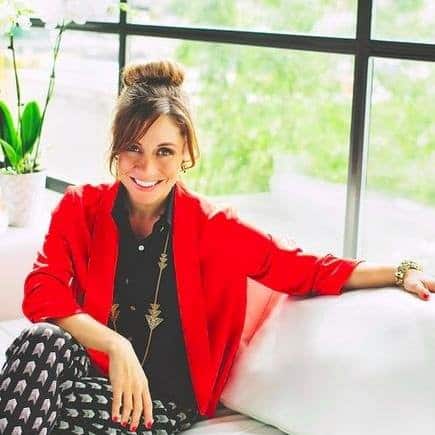 Joanna Lord is the Chief Marketing Officer at Skyscanner and has spoken across the globe at conferences such as Web Summit Dublin, SMX Advanced/East, SearchExchange, Growth Marketing Conference East, MozCon, Dreamforce, Affiliate Summit and more for her expert knowledge on marketing strategy.
With an extensive background in digital marketing, Joanna Lord was previously the VP of marketing at Porch with prior experience serving as the CMO at BigDoor and the VP of growth marketing at SEO giant, Moz. Joanna is also a frequent contributor to Entrepreneur.com and MarketingLand.com where she shares her expert advice on marketing leadership, technology and the future of digital marketing,
Lauren Vaccarello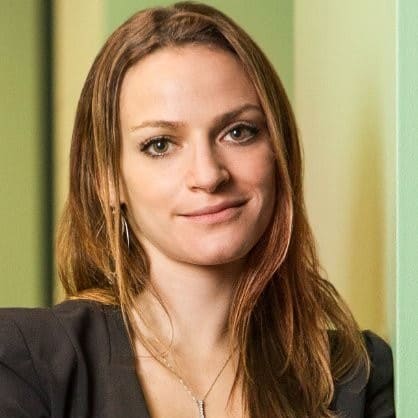 Present VP of Customer Engagement at Box and renowned business leader, Lauren Vaccarello, excels in driving growth and leveraging integrative marketing techniques. With an extensive background in demand generation and building high performing marketing campaigns, Lauren has had the opportunity to lead global marketing in executive roles at companies such as Salesforce and AdRoll.
Lauren was recognized by the San Francisco Business Times on their list of Influential Women in Business and is a co-author of the books The Retargeting Playbook and Complete B2b Online Marketing.
Annie Cushing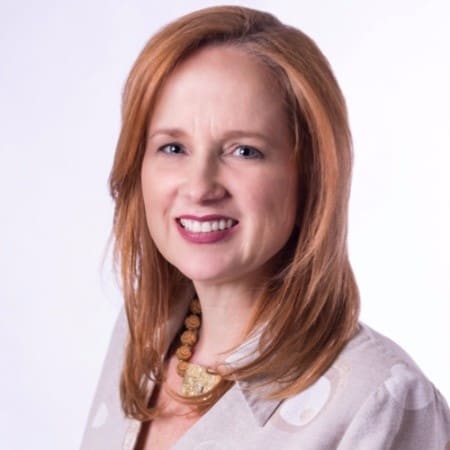 Expert SEO and analytics consultant, Annie Cushing, is well versed in analytics, technical SEO and all things data. Founder of Annielytics.com, Annie Cushing has become a well-known figure in the SEM community and has published her works on leading industry sites from Search Engine Journal to Moz. In her blog, she offers practical strategies to analyze data and measure results in addition to leading-edge tactics for PPC and SEO.
Joanna Wiebe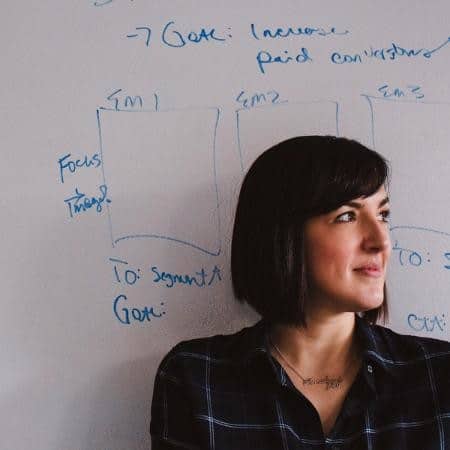 Joanna Wiebe is the copywriter and co-founder of Copy Hackers, a copywriting resource company based in Victoria, Canada. From her in-depth knowledge and expertise in optimizing copy, Joanna Wiebe has spoken on a number of stages from Digital Commerce Summit to Inbound. With 15 years of experience in the field, she has expertly advised and aided nearly 30,000 startups on efficient conversion copywriting strategies that skillfully convert and inspire action.
Dr. Nancy Richmond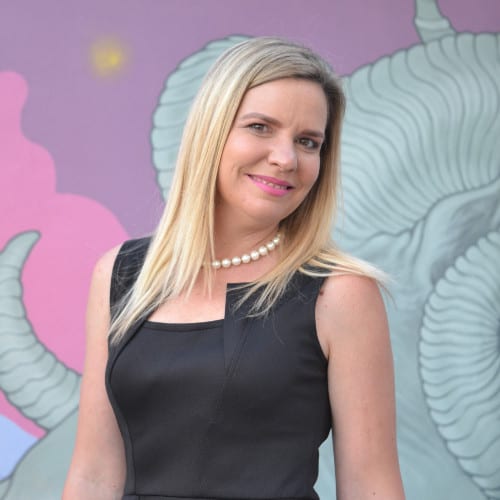 Dr. Nancy Richmond is a leading influencer in social media, leadership and professional branding. As a full-time marketing faculty member at the College of Business at Florida International University, Dr. Nancy Richmond has worked with leading educational institutes including Harvard University, MIT and Northeastern University among many others.
As an internationally-acclaimed educator, speaker and consultant, Nancy has acquired a following of over 140,000 followers on Twitter and has inspired and trained thousands of individuals and companies on how to effectively leverage digital media.
Mari Smith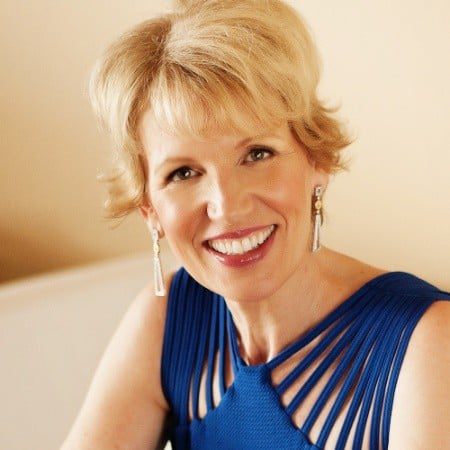 Top Facebook marketing expert, Mari Smith, has made a name for herself in the digital world as a social media thought leader and consultant. As a credible and trusted influencer, she has gained a loyal following of over 1.7 million followers on various social media channels with nearly 650,000 followers on Facebook alone.
Known via the web as the "Queen of Facebook", Mari Smith is the author of the highly regarded book, The New Relationship Marketing, and has been featured in many mainstream media publications including The New York Times, The Wall Street Journal, Forbes, Fortune, and SUCCESS Magazine.
Margaret Magnarelli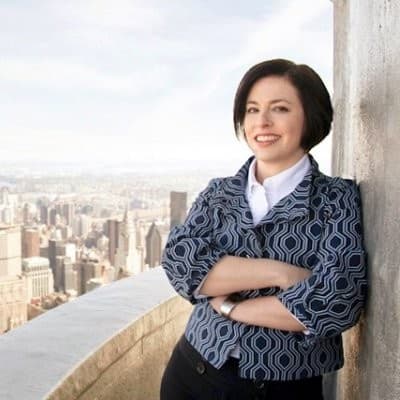 As the executive director for audience acquisition and growth marketing at Morgan Stanley, Margaret Magnarelli specializes in building brands, integrated marketing techniques, and driving marketing results. In her previous role at Monster as the VP of marketing, she lead B2B and B2C content marketing and public relation initiatives, which excelled her to become the digital marketing leader she is today.
Margaret has presented at a variety of conferences such as CM World, ANA Content Marketing Summit and Content Marketing Conference and was included in Brand Innovator's 2018 Women to Watch in Marketing list.
Margaret Molloy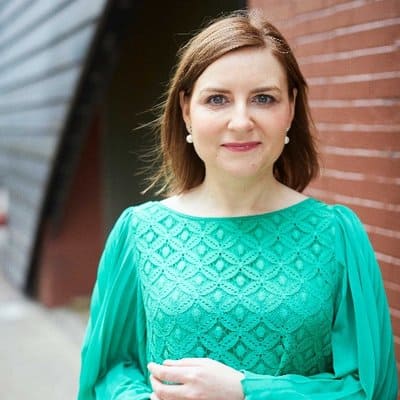 Known as the "CMO whisperer", Margaret Molloy is the Global Chief Marketing Officer and Head of Business Development at Siegel+Gale. She was named by The Drum as the 2017 B2B Marketer of the Year and was recognized by Forbes as one of the Top 10 CMO's on Twitter for her renowned breakthrough marketing strategies and high-performance CMO techniques. As a marketing thought leader and influential advocate, she is the creator of #WearingIrish, a platform utilized to build awareness of Irish fashion design, and has published in Forbes and Harvard Business Review among many others.
Rashmy Chatterjee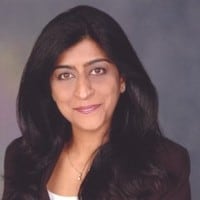 Rashmy Chatterjee, the Global Sales Leader for IBM in North America, is highly regarded for her strategic sales, business growth, and marketing expertise. Before moving to the United States, she held multiple leadership roles on a global scale as the Director of Marketing for IBM's Asian Pacific division and VP of IBM Software and digital sales in all Southeast Asian nations. Having been the first female engineer to serve in the Indian Navy, Rashmy Chatterjee is a strong advocate for women in technology and has spoken at a number of conferences including the Leading Women Entrepreneurs 2015 Awards Panel and Cornell Entrepreneur Network Women in Technology conference.
Jessica Cross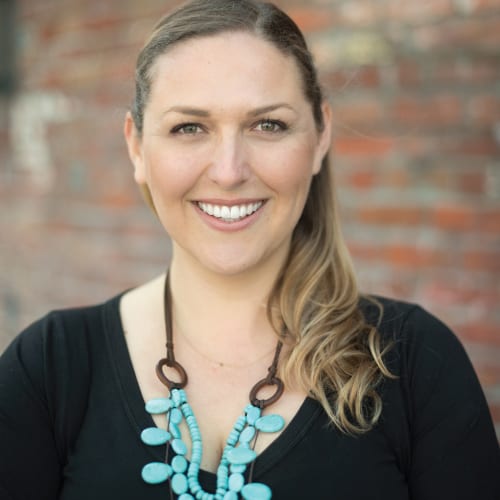 Jessica Cross is the Manager of Demand Generation at Rollworks, a division of AdRoll Group. Before Rollworks, Jessica led marketing initiatives as the Director of Audience Marketing at EverString and the Director of Marketing at Fliptop. With nearly a decade of experience in B2B marketing, she specializes in ABM, marketing automation, sales enablement, and digital marketing.
Lauren Goldstein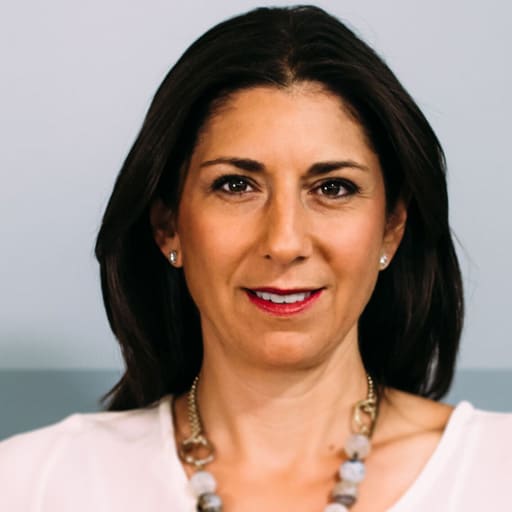 Lauren Goldstein is the Chief Revenue Officer of Annuitas, a perpetual demand generation agency, and a co-founder of Women in Revenue. With 20+ years of experience in B2B marketing, Lauren specializes in buyer-centric marketing, innovative ROI-focused marketing, and B2B industry best practices.
As an innovative marketing thought leader she has partnered with some of the world's most respected companies including Adobe, Airbnb, Dell, Google, HP, IBM, LinkedIn, Microsoft, Oracle and Salesforce.com and has spoken at various industry-leading B2B conferences such as the MarketingProfs B2B Conference and Virtual Conference and Marketing Sherpa B2B Conference, among many others.
Carla Johnson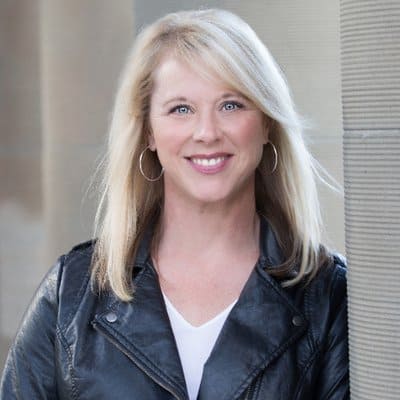 World-renowned storyteller, influencer and global keynote speaker, Carla Johnson, is an award-winning communicator, best recognized for her innovative storytelling and leading marketing initiatives. As the Chief Experience Officer at Type A Communications, Carla is consistently known as one of the top influencers in B2B marketing and was recently named 2018 Business Marketer of the Year by the Business Marketing Association, Colorado Chapter. Her extensive work with Fortune 500 brands has laid the groundwork for several of her eight books including Experiences: The 7the Era of Marketing and Advice from the Top.
Kerry O'Shea Gorgone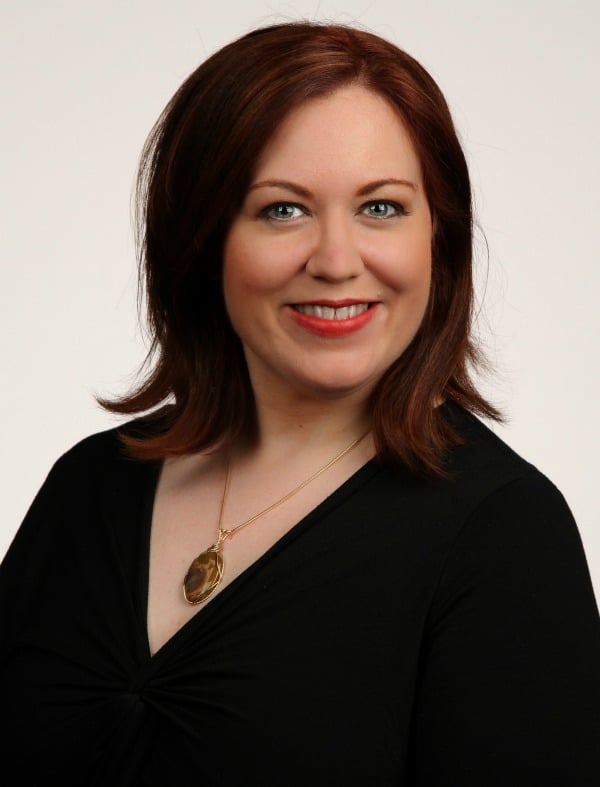 MarketingProfs' Director of Product Strategy, Kerry O'Shea Gorgone, is a nationally acclaimed speaker, lawyer, and podcaster. She hosts the weekly interview show, Marketing Smarts podcast for MarketingProfs, and is a regular contributing writer for a number of market-leading sites including MarketingProfs, Social Media Explorer and Entrepreneur. Before her work at MarketingProfs, Kerry was a professor at Bentley University where she was named one of the Top 100 Marketing Professors on Twitter in Social Media Marketing Magazine's list.
Julia McCoy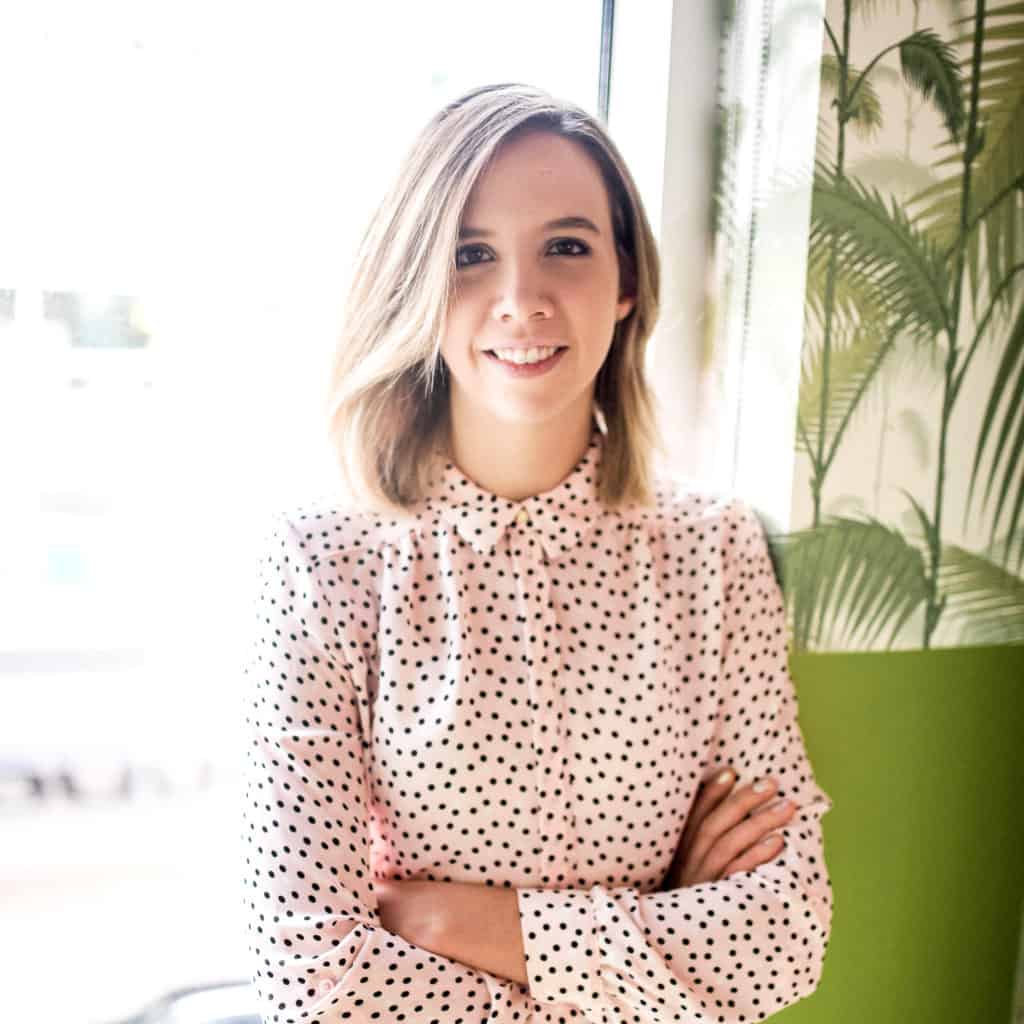 Julia McCoy is the CEO of Express Writers and founder of The Expert SEO Content Writer Course. She is the best-selling author of two books, Practical Content Strategy & Marketing and So You Think You Can Write? and was named an industry thought leader in content marketing by Forbes. She is also the host of The Write Podcast, a podcast dedicated to sharing inspirational stories from entrepreneurs, real-world content strategies and the best SEO practices.
Purna Virji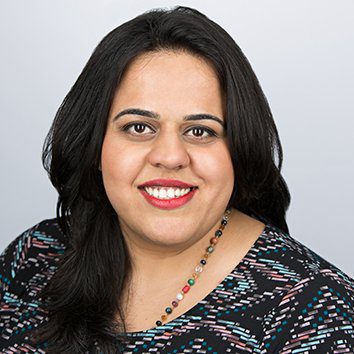 Award-winning thought leader and keynote speaker, Purna Virji, is the Senior Manager of Global Engagement at Microsoft. Named by PPC Hero as the #1 Most Influential Expert, Purna is a well-known face in the digital marketing industry and is considered an expert in SEM, AI, and future search trends. She was listed on Adweek's 2018 Young Influentials List and is a regular keynote speaker at conferences around the globe, including AdWeek, DMEXCO, INBOUND and MozCon among many others.
Olga Andrienko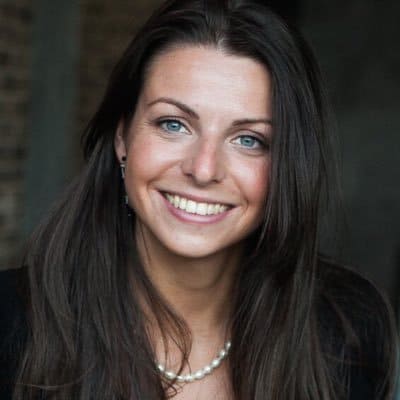 As the head of global marketing at SEMrush, a Philadelphia-based content marketing software company, Olga Andrienko specializes in conversion and relationship marketing. She excels in leveraging social media in the SEO and marketing industry. In just one year, she managed to increase SEMrush social engagement by a towering 400%. Under her guidance, SEMrush has effectively integrated social media into their marketing mix to ensure social media support in all its initiatives. It also has become one of the leading competitive research services for online marketing due to her efforts.
Clare McDermott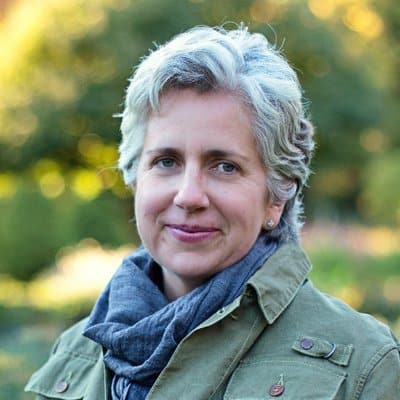 Co-founder and head of research at Mantis Research, Clare McDermott, is a leading marketing consultant and researcher. Before founding Mantis, Clare was the founding editor of Chief Content Officer Magazine, a leading print magazine for content marketing executives and also ran Solo Portfolio, a content marketing consultancy. In the past 15 years, she has developed extensive knowledge of research strategy and helps marketing executives to understand and effectively utilize original research in their content marketing efforts.
Bri Clark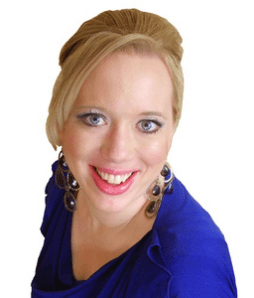 Bri Clark is the Founder of Belle Consult, a consulting agency that specializes in building online marketing initiatives and offering customized solutions to small business owners and entrepreneurs. Her unique background in consulting, writing and marketing strategy is what led to her business success and recognition in the digital marketing field.
Aleyda Solis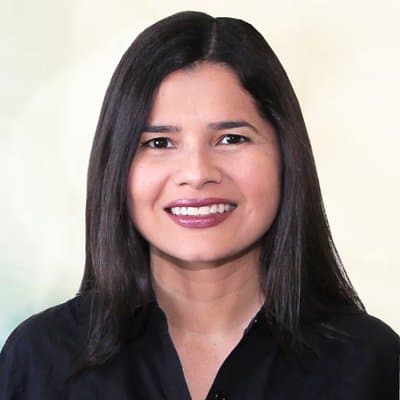 A specialist in SEO training, advice, and support, Aleyda Solis is the Internal SEO Consultant and founder of Orainti, a highly specialized SEO consultancy. As an experienced SEO guru, Aleyda contributes to both Search Engine Land and Moz and is the author of SEO: Las Claves Esenciales. Awarded as the European Search Personality of the Year in 2018 and included in Entrepreneur as one of the 50 Online Marketing Influencers to Follow in 2016,  she has gained considerable recognition for her expertise in SEO strategies and highly personalized advice.
Brooks Bell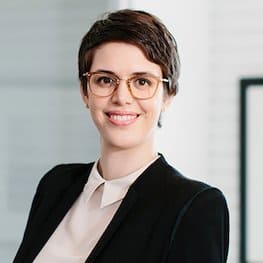 Brooks Bell is the founder and executive chairman of Brooks Bell, a premier firm specializing in optimization services and consultancy. As an established leader in digital and conversion optimization, Brooks has been featured in a number of reputable publications including Forbes, Inc. Magazine, Washington Post, and Techonomy. Today she is recognized as a key thought leader in advanced analytics and entrepreneurship and has generated over 500 million dollars in value for industry-leading companies ranging from retail and financial services to media and technology.
Maryna Hradovich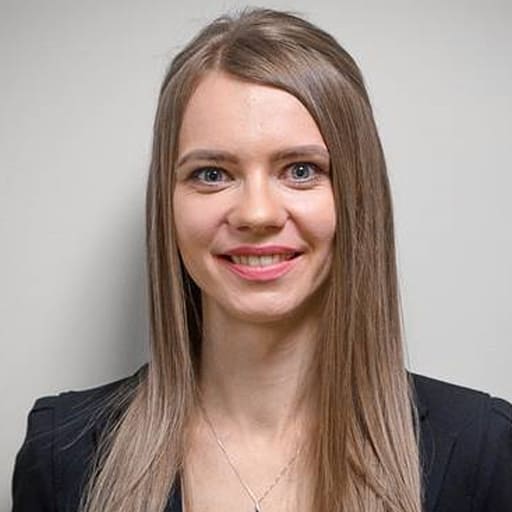 VP of Strategic Growth and Development at SEMrush, Maryna Hradovich, is an expert in digital marketing and SEO. As one of the founding members of SEMrush North America, Maryna was instrumental in managing the companies key strategic partnerships and business initiatives, helping transform SEMrush from an early startup to the industry-leading digital marketing company it is today. Maryna was the recipient of the 2016 SmartCEO Philadelphia Circle of Excellence Award and the winner of the 2017 SmartCEO Future50! Award.
Ann Smarty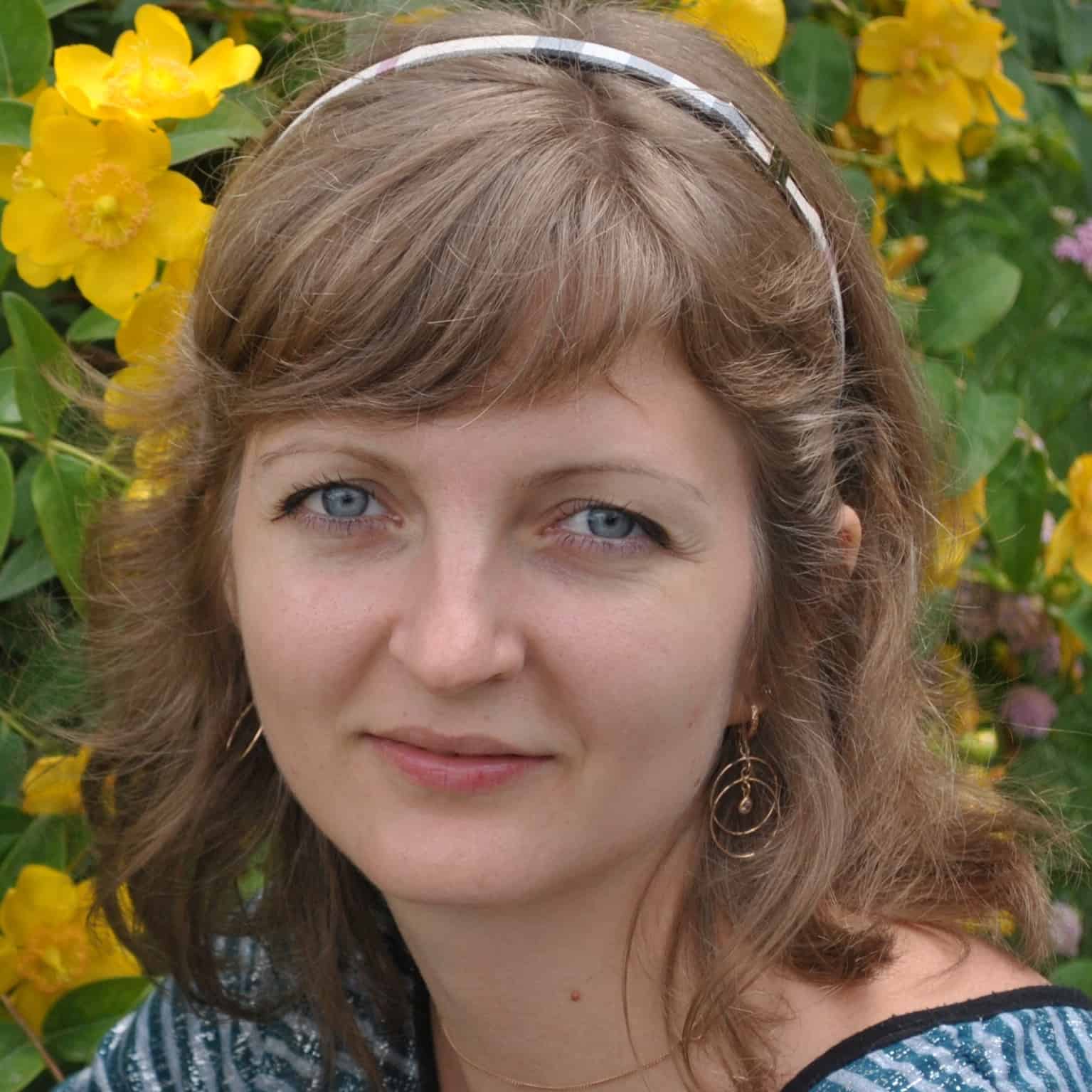 Ann Smarty is the Community and Brand Manager at Internet Marketing Ninjas where she serves as an internal SEO resource and expert for the Marketing Ninja team. With over ten years of experience in various high-profile roles in the SEO industry, Ann has developed expertise in internet marketing tools, content creation, and SEO marketing. She is also a key columnist at some of the most highly regarded online marketing publications including Moz, Mashable and Social Media Examiner and is a regular speaker at Pubcon Conference.
Pam Moore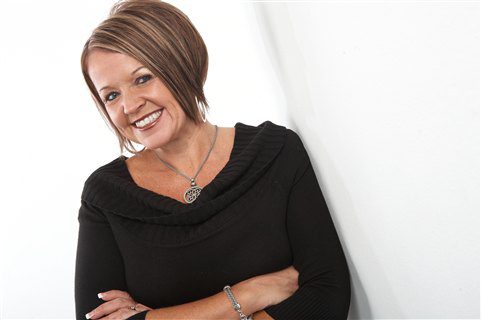 International speaker, consultant, and strategist, Pam Moore, is the CEO and Founder of Marketing Nutz, a full-service digital marketing and consulting agency. She has 15+ years of experience helping a variety of clientele from entrepreneurs to Fortune 100 companies grow their business and maximize performance through her integrative methodologies. With over two million followers across her social media platforms, Pam was ranked by Forbes as a Top 10 Social Media Power Influencer and is the best-selling author of Social Media Relationship Age.
Looking for even more inspirational women in marketing? Check out this list of women speakers here!
Keep reading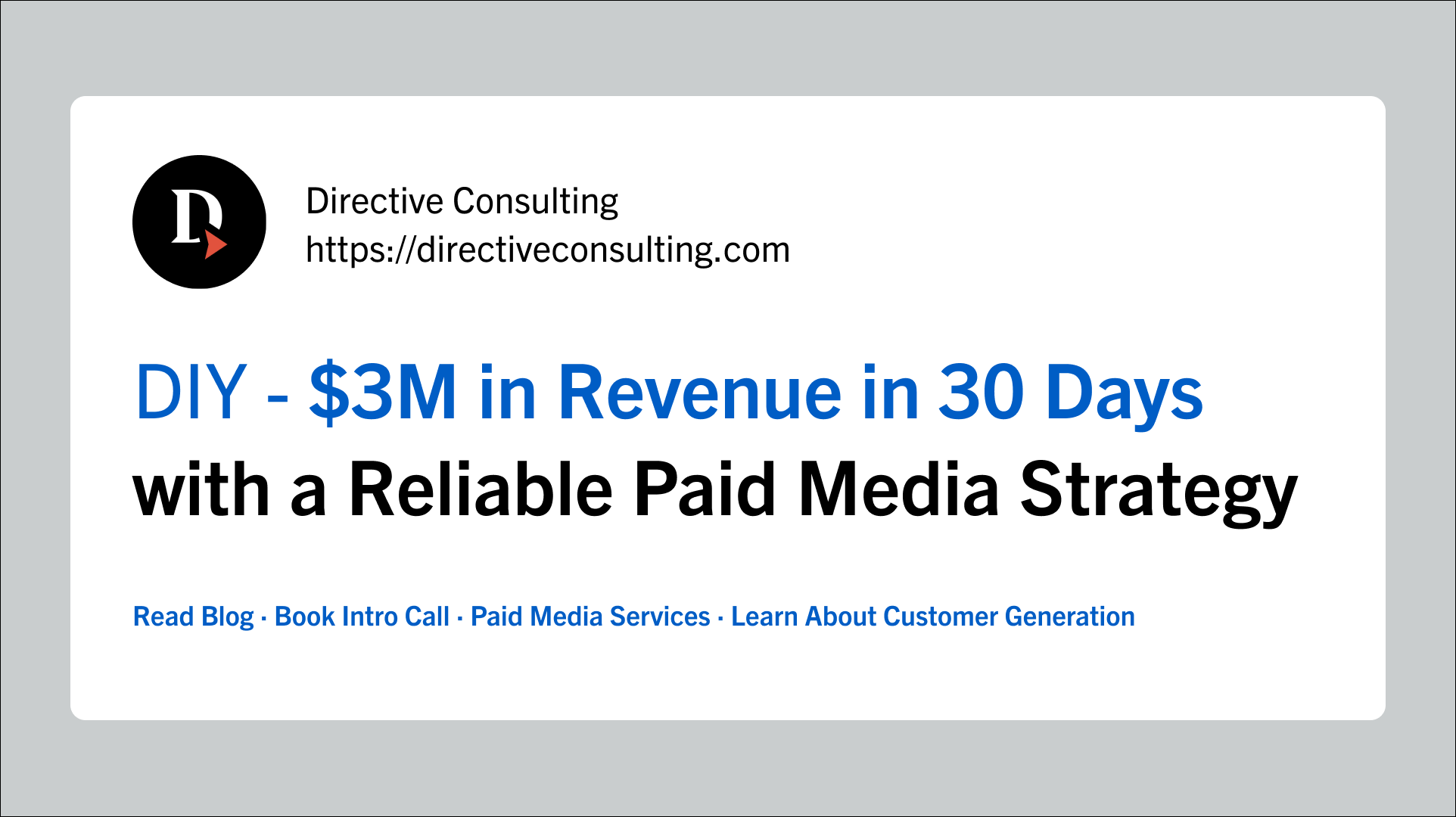 PPC
DIY: $3M in Revenue in 30 Days with a Reliable Paid Media Strategy
Social Media
Boost Your LinkedIn Engagement by 22% with These 3 Content Types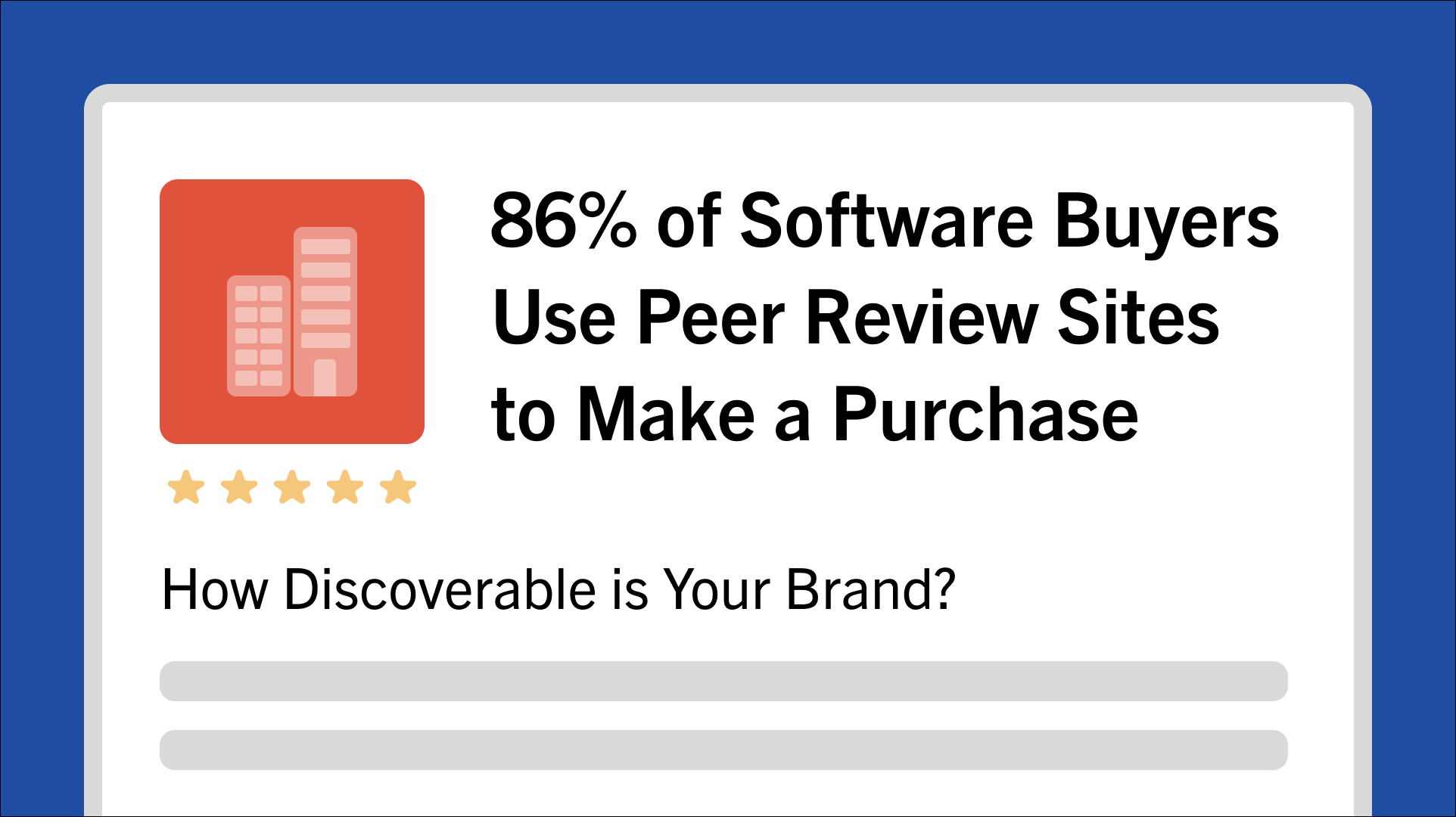 Sales
86% of Software Buyers Use Peer Review Sites to Make a Purchase. How Discoverable is Your Brand?