Email Blast Examples: The B2B Guide to Email Marketing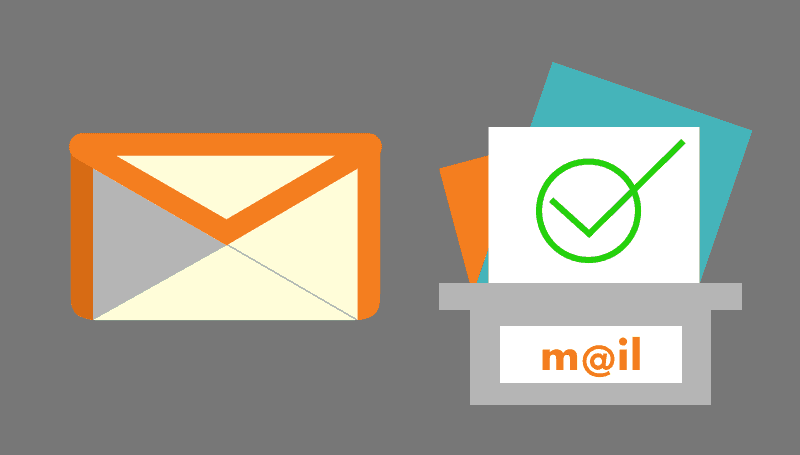 These days B2B marketers have to choose from a seemingly endless selection of different campaign options. There's the usual assortment of digital marketing tactics to choose from, such as SEO, PPC, and Content. But when you dive into the specifics, you realize there are even more options for you to choose from.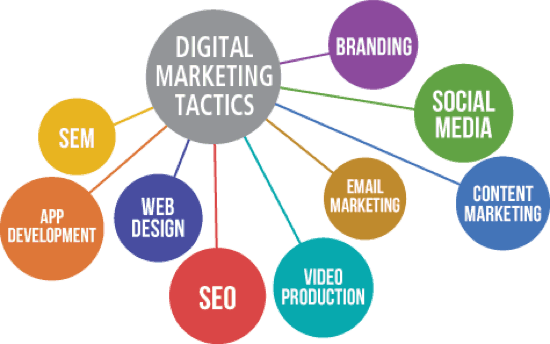 With Google algorithms and search marketing grow increasingly more complex and comprehensive, B2B marketers need to adapt their campaigns to follow suit. What does this mean? It means creating extensive digital experiences for your users.
Let's dive into the word "comprehensive" for a moment. What exactly is the point of telling a comprehensive brand story across your different digital marketing campaigns? Simple, to make sure your brand is present at every stage in the B2B buyer's journey.
Want to Increase Leads For Your Business?
We would love to take a look at your current search engine positioning and analyze the growth potential within your industry!
Why Email Marketing Isn't Going Anywhere for B2B
In the B2B space, search marketers are often dealing with elongated sales cycles that call for long lead nurturing campaigns. Because of this elongated sales cycle, your first interaction is rarely going to be a converted win. So, you need to keep after your leads after that initial marketing interaction.
Whether it's publishing, outreach, or follow up – in the B2B space it's all the same. Consistency is key!

– Garrett Mehrguth, Directive CEO & Co-Founder
Because of these elongated lead nurturing campaigns, B2B lead gen campaigns are often spread out over multiple channels. B2B readers rely on a wide array of sources for their different tactics and strategies. More than that, the B2B market is a heavy user of social media. This means if your marketing and sales teams are trying to reach B2B leads, social media is a must.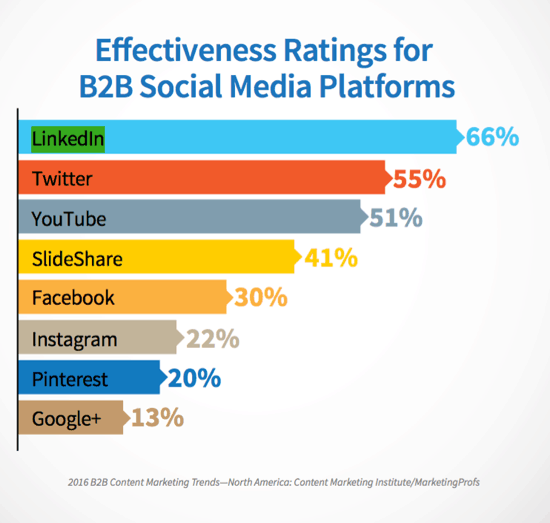 Reaching out to your B2B leads via social for brief marketing touches is a great way to nurture leads over a long sales cycle. Via social, you can harmlessly promote content and ask for feedback. It makes the interaction far more of a conversation than a sales pitch, which is great for engagement. But, you're going to need to get down to brass tax eventually. And that's where email comes in.
In terms of double and triple touching your different level leads, you should always start with email. Why? An email has a certain professional yet approachable vibe to it that every B2B executive feels comfortable with.
For this reason, email is a great way to get the interaction started. Your email should serve as the touchpoint for your lead to go back and reference as they experience more of your low friction marketing exchanges via social, etc…
Industry Trusted B2B Email Marketing Tools
Depending on what kind of email campaign you are running, you'll need to rely on a host of different tools to help scrape contact information and send emails at scale. Here are a few industry-trusted tools.
Buzzstream

Pitchbox

MailChimp

ActiveCampaign

GetResponse

ConvertKit
We've played around with a few different email marketing tools ourselves here at Directive. What we've found is that – for the most part – each of these tools functions in much the same way. However, we did see that each mass email tool tends to have a different strength it prioritizes.
For example, tools like BuzzStream are great for active prospecting and even have a Google Chrome plugin to allow you to prospect contact info and save opportunities to your projects straight from the SERP.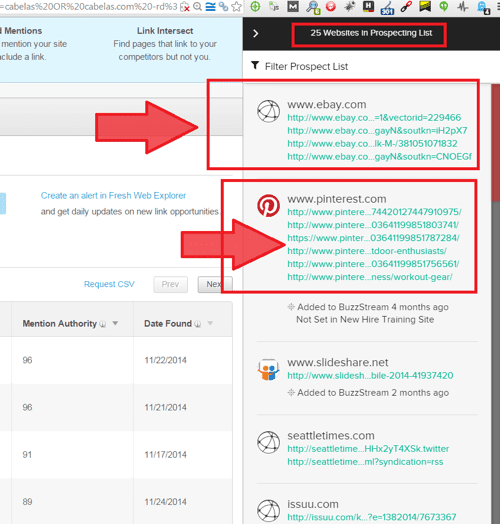 However, tools like Pitchbox show their strength in their automated email follow up functions. Here you can create three customized emails and even choose the lag time in between your initial email and your follow-ups.
If you are working with a more static list of prospects in your email outreach campaign, this can make scaling your campaign far more manageable.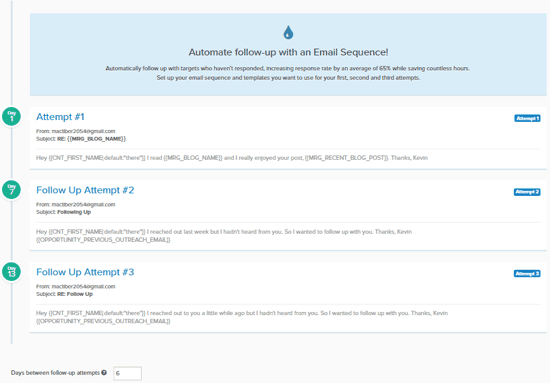 MailChimp throws a new monkey wrench (pun intended) into the mix. On top of prospecting and outreach follow up, the last factor of your email that you need to consider is the actual appearance of your email. How is the formatting? Is it a plain text or a fancy branded HTML email?
Let me burst your bubble now – before it gets too big. Plain text emails outperform designed HTML emails every day of the week here at Directive.
There's nothing more spammy and salesy than a completely branded email experience. And nothing more casual than a simple greeting via some plain text. Now, I've already mentioned how there are countless different channels and campaigns to choose from. The same goes for email marketing. Let's take a look at some guides for the different types of email marketing campaigns.
3 Email Outreach Guides for Every B2B Marketer
There is a wide array of uses for email marketing. From initial outreach emails to promoting content and limited time offers with email blasts, you have options. So, to make things a little easier for B2B marketers, I've split the following examples into two sections. Below are three email outreach guides for every B2B search marketer to learn from and use as a template.
The next section covers three email blast examples that we love here at Directive. After all, the best way to learn is by observing and analyzing how the best do it themselves – right?
Guide to Increasing Email Response Rates
This is a great guest blog post on Moz on how we increased our email response rate from 8% to 34% over four separate tests. Especially for email marketers who are continually testing how to improve these stats – it's a very worthwhile read.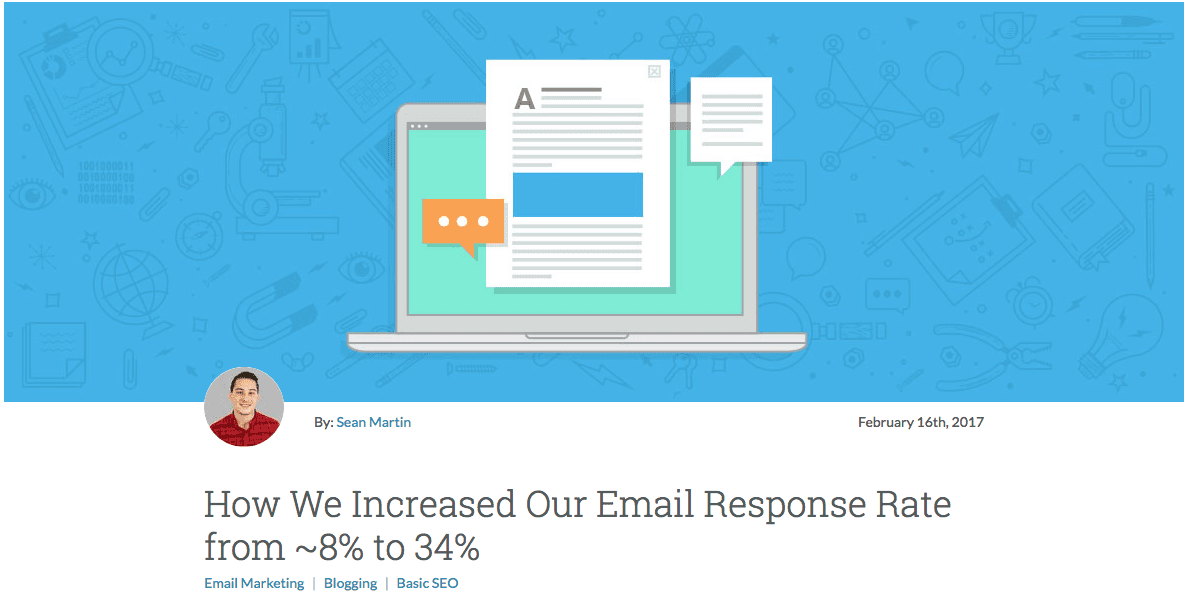 How to Guest Blog for Your Industry's Top Blogs
Directive's guide to email marketing follows a similar testing format at the guest post we wrote for Moz. However this is a more live and updateable post – so you get the benefit of new tests being published every few weeks with email updates on the results!

The Sales Email Template to Success
You can't talk about email marketing without reference Hubspot. And, for good reasons, their sales email template is still ranking on the first page of Google for a winning email marketing strategy. You usually can't go wrong with building off the best.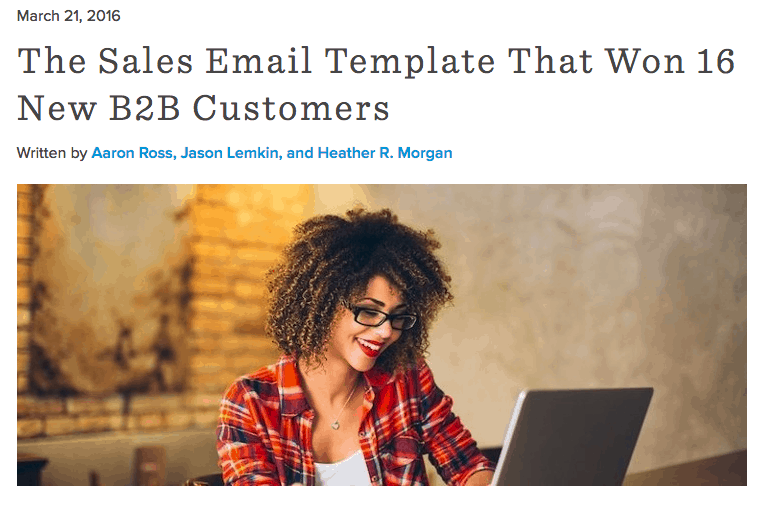 Each of these posts run you through the ins and outs of their campaigns and dive into the specifics of how they addressed user psychology in their emails. Check out each one and
3 Email Blast Examples to Blow You Away
A few other marketing channels allow you to directly measure every detail of your engagement at a user level. Below, we will outline a few of our favorite email blast examples. After digging and investigating, we identified three email blast examples that provide great insight for your email marketing campaign.
Email Blast Example #1: Uber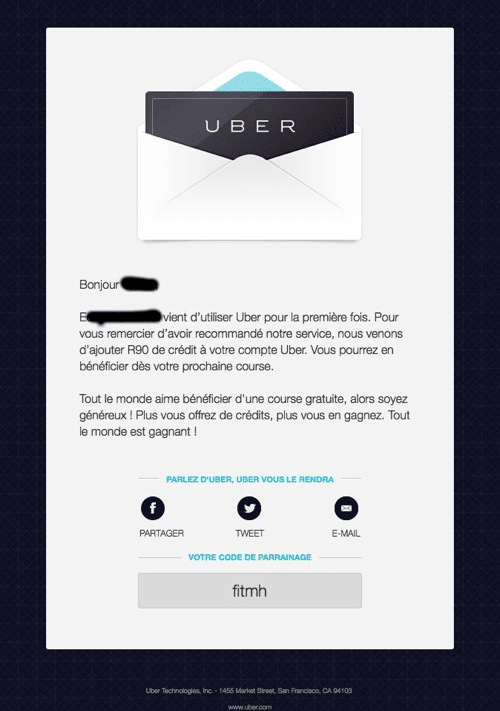 Key Takeaways:
Break up your text

Try a dark background; it can make your text pop

Engage with your local community

Personalize your signature…love isn't always a bad thing
Email Blast Example #2: About.me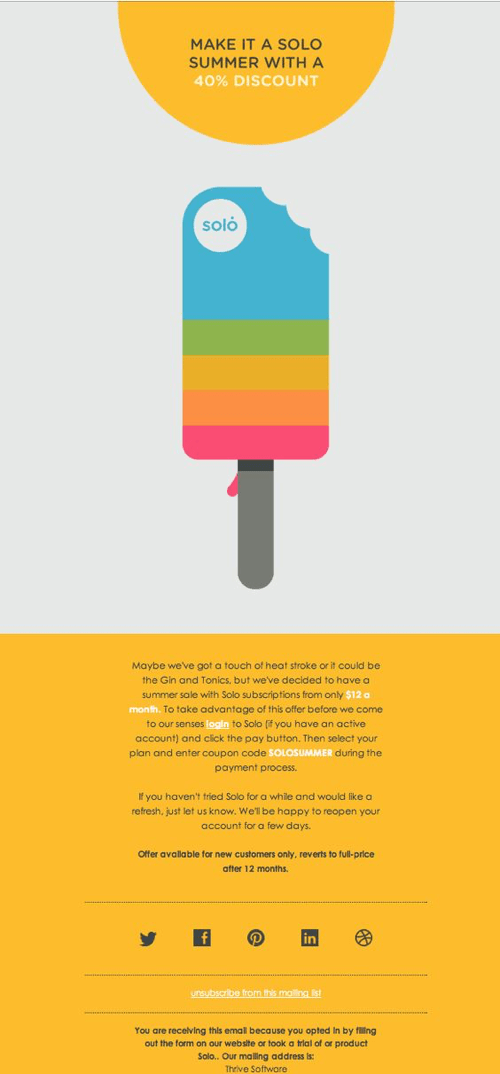 Key Takeaways:
Incorporate seamless color transitions

Personalize the salutation but don't overdo it

Have a lot of pictures? Try a gallery
Email Blast Example #3: Wrike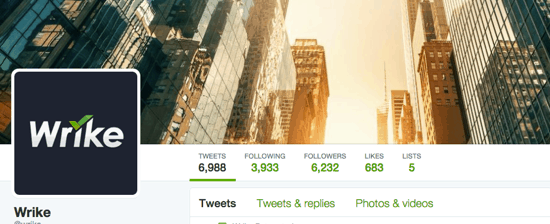 Key Takeaways:
Try a profile photo in the header

Break up your text blocks with different colored background

Use bullet points…ironic, I know

Inject purposeful call to action buttons
Takeaways: The Way to Your User is Through Their Inbox
So what can we learn from all these different email tactics and examples? We certainly know now that email is a very diverse marketing channel that every B2B marketer needs to leverage. And we know that email isn't going anywhere anytime soon.
So, the real question when discussing B2B email marketing is…what's next?
Learn every factor involved in effective B2B marketing. Get our latest case study for free!
Keep reading
Agency Life
Top 5 Oldest Performance Marketing Agencies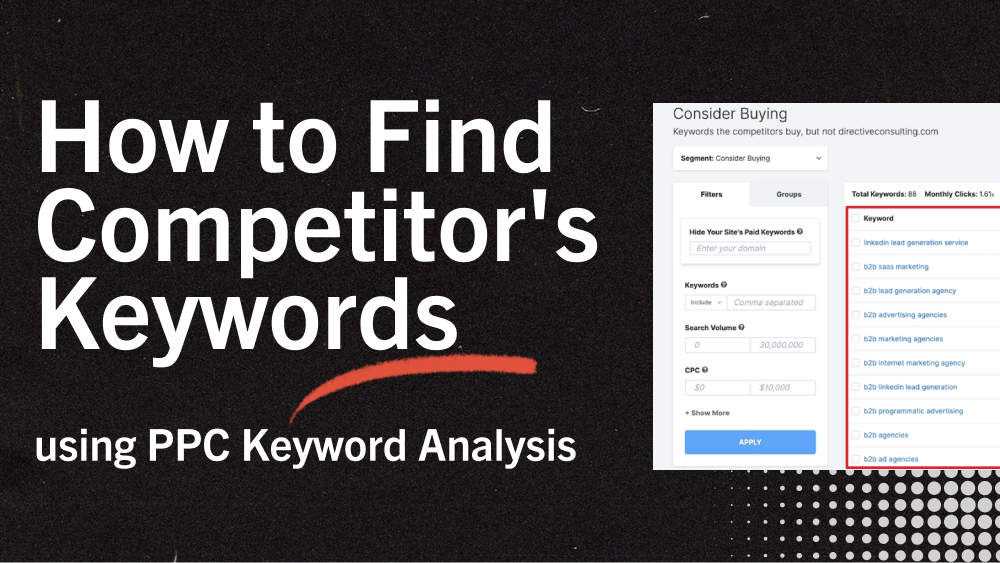 PPC
How to Find Competitor's Keywords with SpyFu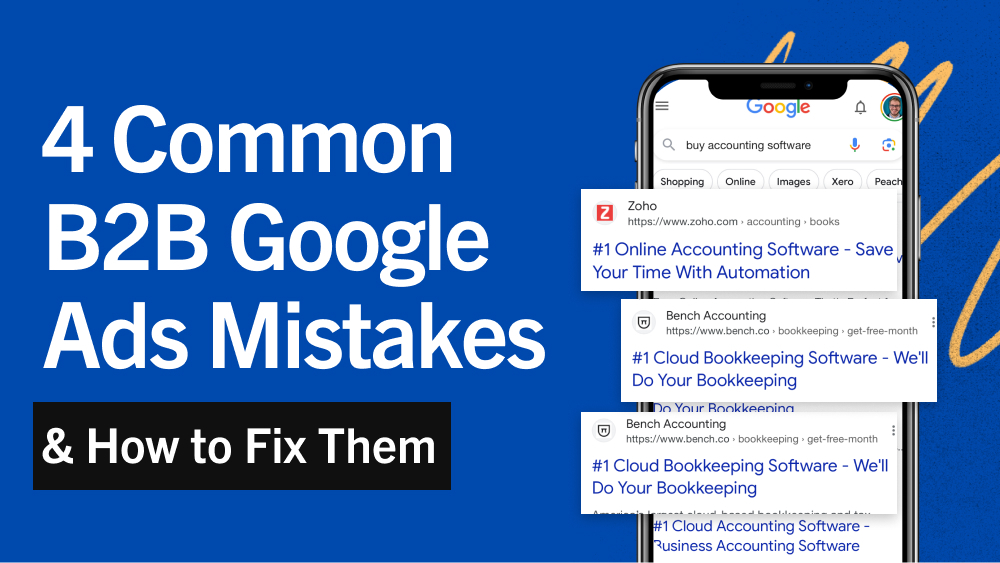 B2B
4 Common B2B Google Ads Mistakes and How to Fix Them