86% of Software Buyers Use Peer Review Sites to Make a Purchase. How Discoverable is Your Brand?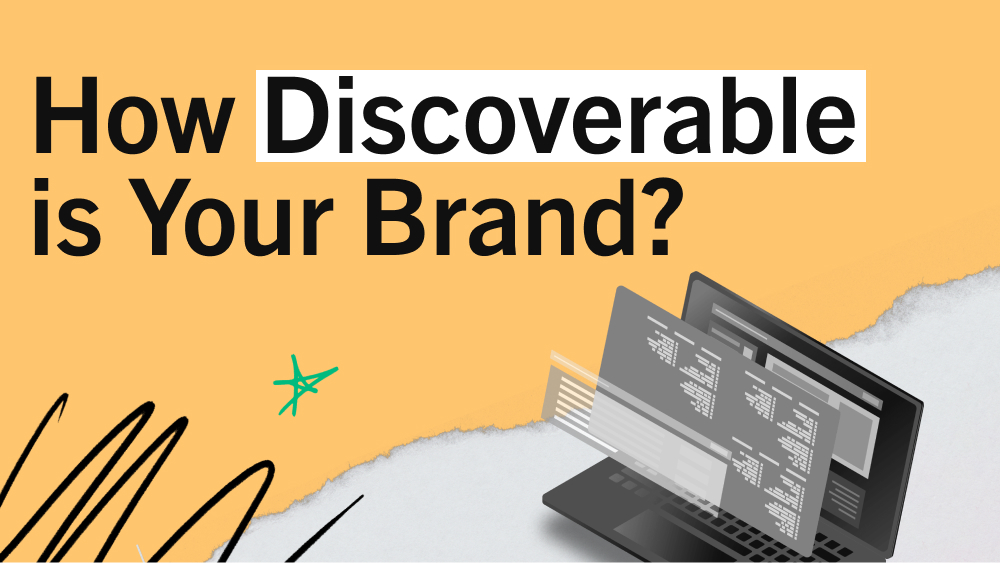 Directories, also known as review sites, are an important source of information for buyers.
In fact, 86% of software buyers use peer review sites when buying software.
However, when it comes to growth marketing, directories can often be a marketer's afterthought to Google ads and paid social.
Directories are a high-intent channel that can help sellers find and convert more buyers. Bottom-of-funnel advertising should focus on gaining a share of the search engine results pages (SERPs) for high-intent keywords. Then, with third-party directories, you can effectively capture high-intent traffic.
Let's go through how to pick the right directories, whether it's worth spending money on them, and how to optimize and measure your performance.
Maximize your presence with the right directories.
The right directories for your tech company are typically the ones that rank high on your key buyer search terms.
Most of the traffic on directories comes from search. Therefore, if a directory isn't ranking high on a key buyer search term, then it likely won't drive strong results.
Ensure the directory ranks high on a search for "best (your primary software category)." At PartnerStack, we ran a 3-month pilot on a directory that doesn't rank on the first page of our primary buyer search term, "best partner management software." They told us to expect 150-250 clicks/per month, but we got 35 clicks/per month and one bad lead/per month. Therefore, we ended the pilot and re-focused on our top 3-4 directories.
You will also need to consider the category fit of a directory.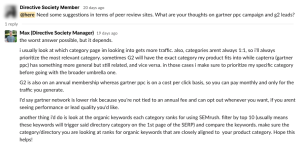 Still have more questions? Join Society, our exclusive Slack community dedicated to marketers in the tech space.
Once you select your directory or directories of focus, then you need to decide if it's worth investing in.
Determine if investing in directories is right for your company.
Before advertising on directories, you need to determine if it's the right fit for your business.
In general, if your buyers turn to online search, directories will be a strong channel for your software or tech company because they dominate search for commercial intent search terms.
Directories offer 2 main growth solutions:
Buyer intent data subscriptions: vendors get account-level intelligence on category, product profile, and comparison views.
Cost-per-click (CPC) auctions: vendors bid to rank higher in a directory category page and pay per click to their site to generate leads.
Let's explore each of these options.
Directories with buyer intent data subscriptions.
Directories like G2, TrustRadius, and PeerSpot offer buyer intent data subscriptions. Recall how 86% of software buyers use peer review sites to research and evaluate solutions? Now imagine if you knew which potential customers were researching and evaluating your solution and others like it. Enter buyer intent data.
While these directories provide a link to your site that you can track, the sites are designed to keep the buyer on the directory, making access to the buyer intent data much more valuable.
Buyer intent data can work well for software and tech companies with higher average contract values (ACVs). Since each prospect carries a greater weight, fewer but higher quality leads are preferred. Lower ACV companies, on the other hand, may benefit more from directories with CPC auctions.
Directories with cost-per-click (CPC) auctions.
Directories like Gartner Digital Markets sites (Capterra, GetApp, and Software Advice) and Clutch offer vendors the option to bid in a CPC auction to rank higher on a category page. The auction functions very similarly to a Google search ad auction. It's pay-as-you-go, offering the flexibility to start and stop as you like.
CPL on directories can be relatively high, but the cost per customer acquisition (CAC) can be relatively low because of the intent on search.
In fact, according to Directive's benchmark data from partnerships with over 200 software and tech brands and over $100 million spent on ads, they've found that directories had the highest cost per lead but the best LTV:CAC.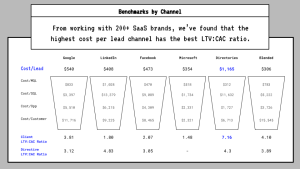 However, the math on directories doesn't work for every company.
To determine whether it's right for you, use this handy PPC calculator by Gartner Digital Markets to calculate your max CPC.
If you don't know all the numbers, use their benchmarks as a guide but play it conservatively (i.e. use a number lower than they suggest). After all, it is in their best interest for you to bid.
Also, remember that your ACV, sales motion (product-led or sales-led), and market position all play into your conversion rates.
For example, suppose a newer vendor has a sales-led motion (i.e. your CTA is "contact us" or "book a demo") and has a 5 or 6-figure ACV. In that case, your conversion rates will be a lot lower than a market-leading vendor with a PLG motion (i.e. CTA is "get started" or "free trial") with a 3 or 4-figure ACV.
If you do decide to advertise in directories, optimization is imperative.
4 ways to optimize your ad spend on directories.
Advertising on directories is a highly effective way to reach your target audience and generate revenue for your business. However, to get the most out of your investment, you need to optimize your ad spend. There are 4 ways you can optimize your ad spend on directories:
1. Get more reviews to increase conversion rates.
Gartner Digital Markets found that products listed on Digital Markets sites with 50 or more reviews can increase pay-per-click (PPC) conversion rates by 4.6%.
If you're just starting, aim to get 10 or more reviews and a rating of 4.2 or greater before bidding.
Need help getting started? Here are a few ways you can collect reviews.
2. Personalize your copy to attract the right customers.
If you're running pay-per-click advertising on a directory, you want to deter the wrong buyers from clicking on your listing as much as you want to encourage the right buyers.
For example, at PartnerStack, we were finding success with ads on the directory Capterra but had too many leads that weren't the right fit for our solution. Too many small non-SaaS businesses were clicking on our profile and eating up our budget.
Therefore, we revised our profile copy to highlight who we're ideal for—mid-sized B2B SaaS companies.

This revision improved our lead-to-opportunity rate by 29% and generated more revenue from less spend on Capterra.
3. Bid for the right rankings to get the best ROI.
There's a premium to rank 1st in a directory auction. Everyone wants to be the first. However, oftentimes it isn't worth the money; at least from a measurable ROI standpoint.
Instead, bid to place high enough to make it into a buyer's consideration. As a rough guideline, aim for the top 5. If you stay in that 2-5 rank range, you'll likely get the best bang for your buck.
4. Make the most out of your rankings with custom landing pages.
To make the most out of the money you spend getting buyers to click on your profile, you must convert them to the next step. As with Google search ads, the best practice is to direct the buyer to a landing page with messaging that aligns with the category page from which they came from.
Directory site, Capterra, says a software company's average click-to-lead conversion rate is 7%. However, keep in mind that it's blended across their customer base. Therefore, a relatively higher ACV product with a sales-led motion will likely have a lower rate—nearer 3% in my experience.
Regardless of the benchmark, what matters most is how you improve upon your conversion rate.
Now that you know how to optimize your directory ad spend, you'll want to know how to measure its revenue impact.
How to measure the revenue impact of directories.
Software and tech marketers know all too well the limitations of attribution.
Attributing the actual value of directories is, unfortunately, the same.
The standard approach to attributing leads from directories is simple: track how many people clicked on your profile link on the directory, and then attribute leads, pipeline, and revenue to those clicks.
While this is necessary to show revenue impact, it greatly undersells the value of directories.
You probably know intuitively that many buyers go to directories to research and then come into your funnel marked as another source. But, how many?
To give you a sense, we dug into it at PartnerStack.
We picked 50 recent inbound leads to review manually. We cross-referenced "How did you hear about us?" data from our contact us form, lead source attribution, and G2 buyer intent data.
We found the following about our leads:
2.5% mentioned G2 in their "How did you hear about us?" form response
6% were attributed to G2 (source=G2) in our system
20% showed G2 buyer intent within 30 days of the inbound request
In other words, 3.5x more leads were influenced by a directory (G2 in this case) than what we had attributed and used to measure channel performance.
Almost 10x more leads were looking at us on directories than what the "how did you hear about us?" data was telling us.
In other words, those who put "internet" or "online research" as how they heard about us often actually came through G2.
Therefore, if you can break even with directly attributable ad spend on directories (i.e. the revenue you generate from tracked clicks through your directory profile), it's well worth the investment considering the added boost you'll get from other buyers who will find and consider you but get marked as another lead source.
Attract your target customers with directories.
Directories are high-intent channels that you can leverage for growth marketing at your software or tech company. Once you've decided that spending money to rank on directories is right for your business, you'll need to determine which directories are right for you. You'll also need to choose which type you should invest in. Once you do, it's imperative that you optimize and manage your spend for the best ROI.
Start converting high-intent demand into Customer Generation with personalized performance marketing strategies that leverage the power of directories, today.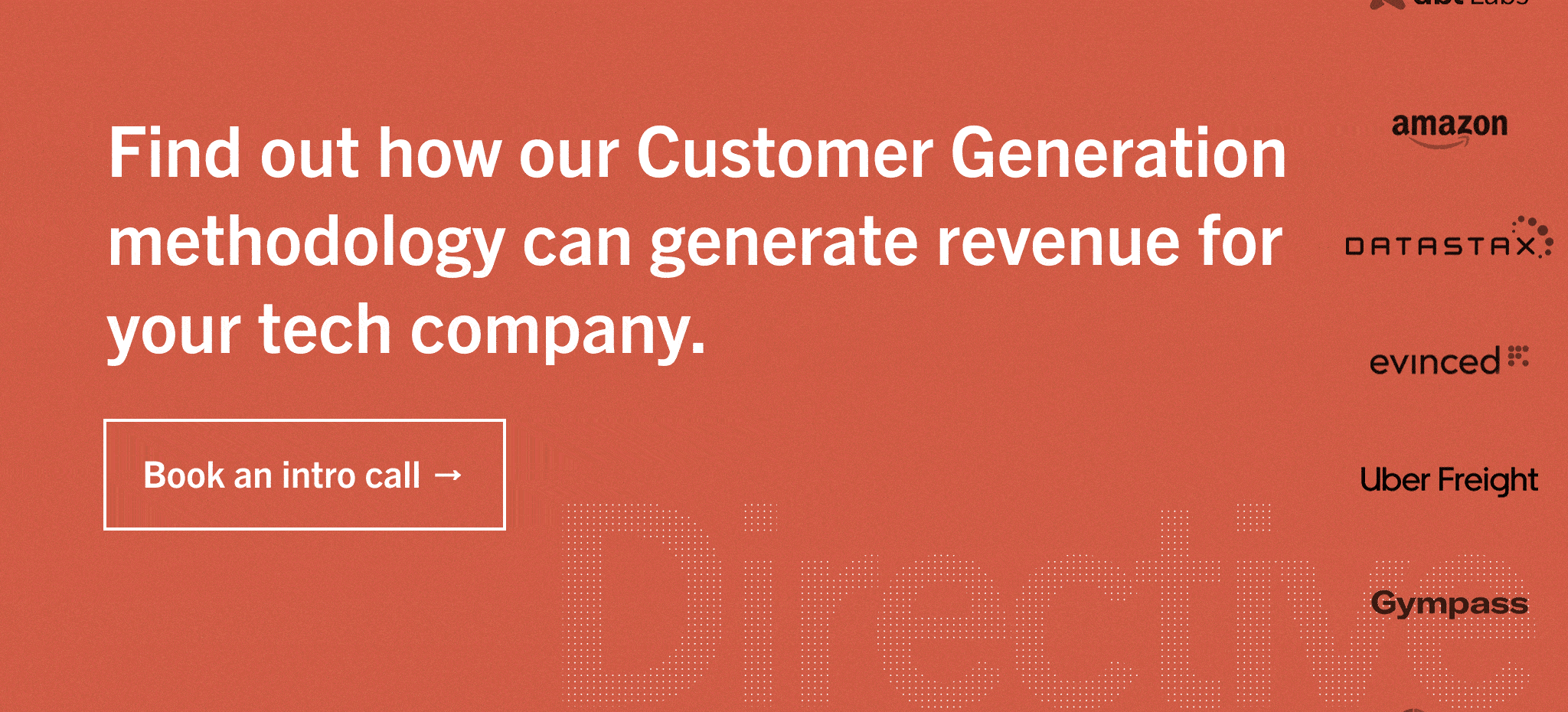 ---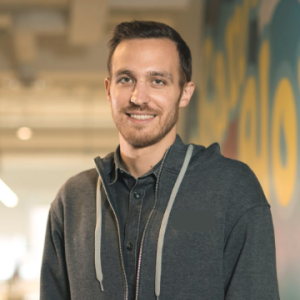 Joe Kevens is the Director of Demand Generation at PartnerStack, as well as the Founder of B2B Saas Reviews. He has over 10 years of experience in the B2B tech industry at companies like Eloqua, Influitive, and PartnerStack.
With an education in Marketing and experience on the front line in business development, he's curious about what makes B2B SaaS buyers tick. That curiosity has often led him to the voice of the customer, which he leverages in his day job as a demand gen marketer and writes about on his site, B2B SaaS Reviews.
Keep reading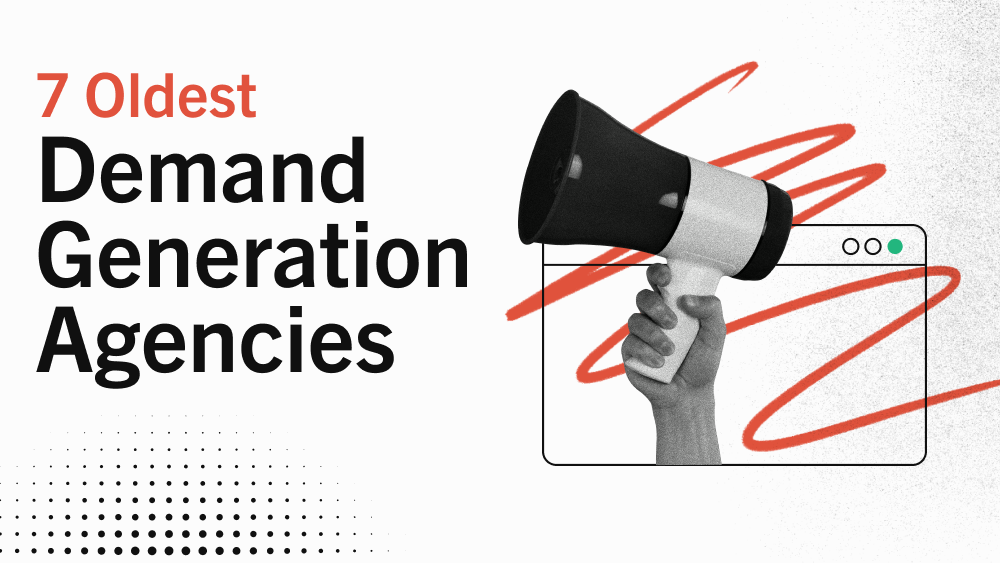 Agency Life
7 of the Oldest Demand Generation Agencies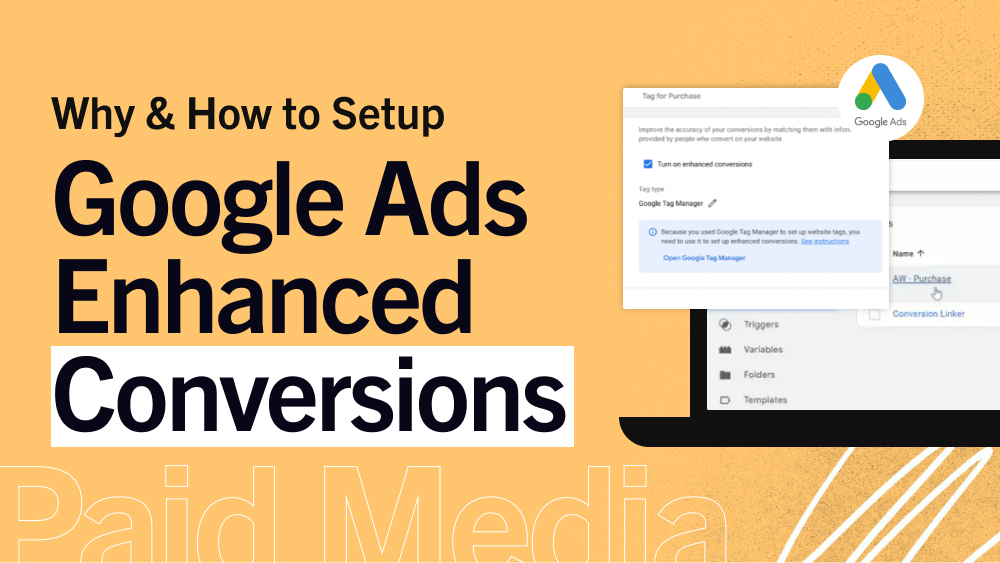 PPC
How to Setup Google Ads Enhanced Conversions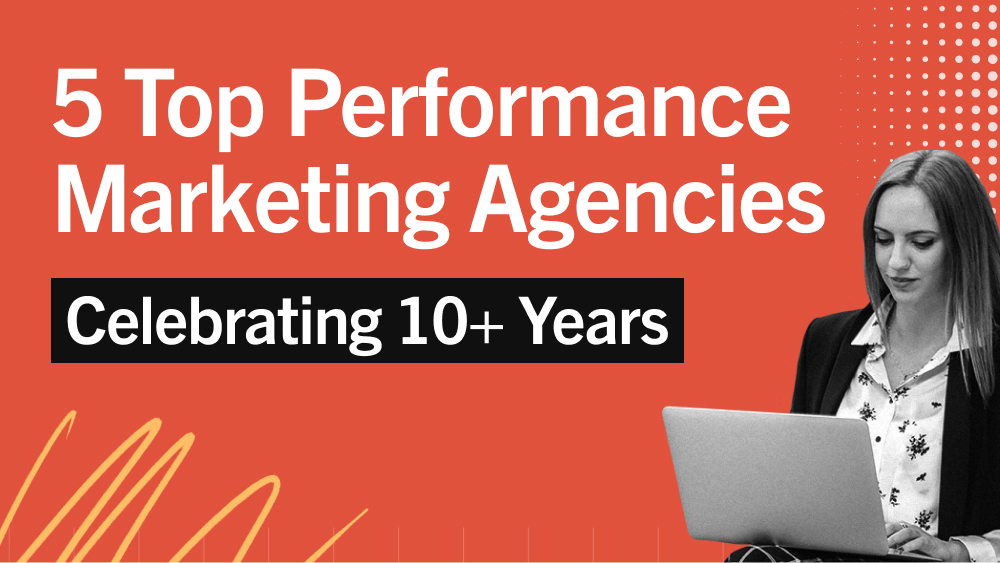 Agency Life
5 Top Performance Marketing Agencies Celebrating 10+ Years