B2B Advertising Insights For Every Stage of The Funnel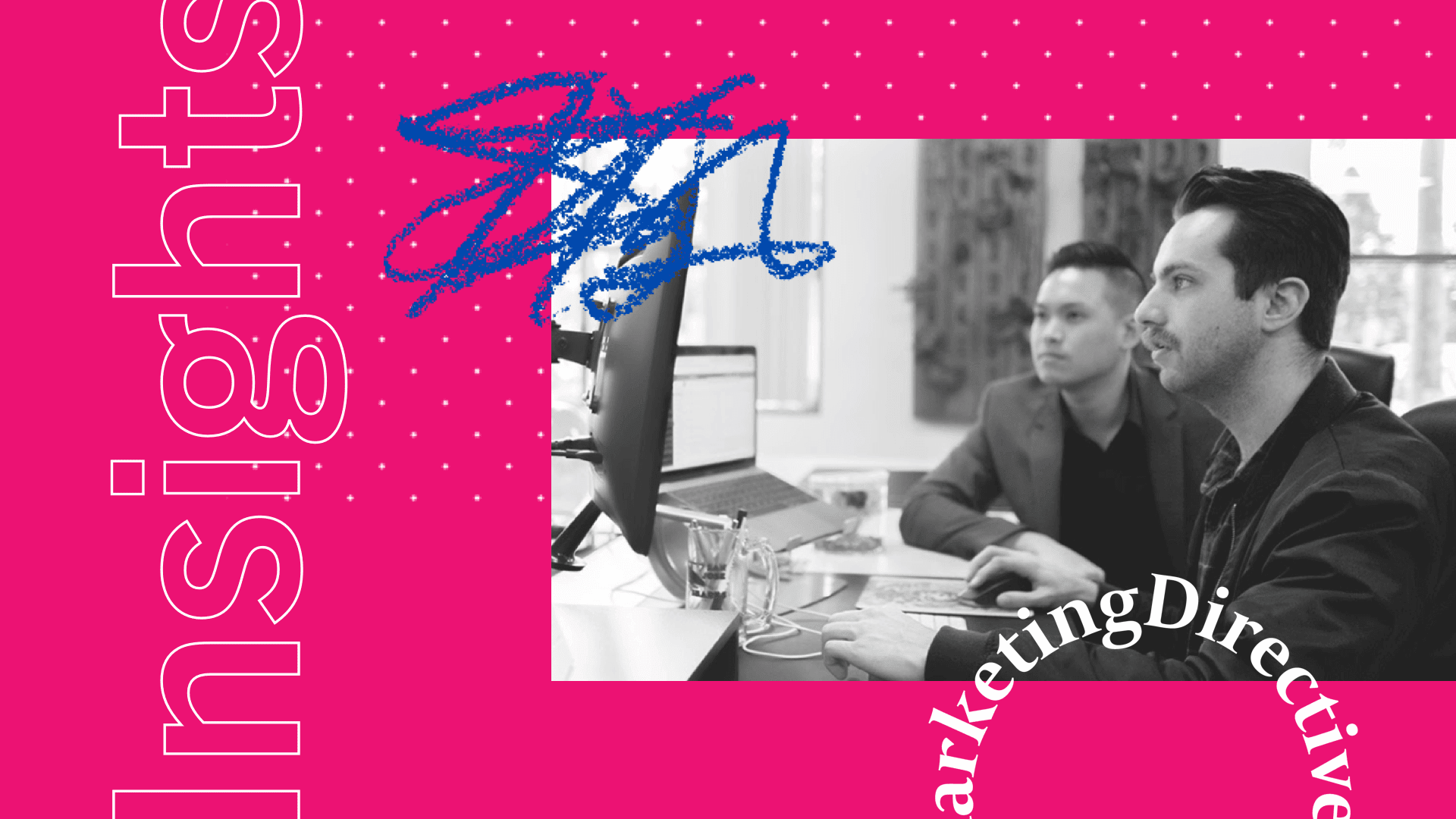 For many business-to-business (B2B) software organizations, paid advertising is essential to generating leads and driving revenue. Through paid channels, marketers are able to segment and target audiences more precisely, leading to higher conversion rates and ultimately, more sales.
As the SaaS space becomes increasingly crowded, marketers are tasked with creating contextual ad experiences that can cut through the noise. A good ad campaign will generate clicks and impressions, but that won't always be enough to fill your marketing pipeline with qualified leads. A great ad campaign is one that is rooted in targeting the buyer throughout every stage of the marketing funnel to provide a more personalized experience.
In this article, we're going to discuss the importance of creating B2B advertising campaigns that align with different stages of the marketing funnel as well as provide key insights to help guide your paid strategy.
Before we dive into the details, let's start with a quick overview.

What is B2B advertising?

Business-to-business (B2B) advertising refers to any advertising activities created to target a business audience. This differs from business-to-consumer (B2C) advertising, which refers to advertisements that are created to market a product or service to general consumers.
When you advertise to businesses instead of consumers, there are a lot of moving parts that must be accounted for. For starters, the B2B decision-making process is much longer and more drawn out than it is for consumers. Purchasing decisions are based on logic and efficiency, instead of impulse or emotion.
Additionally, there are often multiple stakeholders involved. Sales reps may have to engage multiple members of a team or even work across internal teams at an account in order to get buy-in from the right contacts. Having a prospective buyer click on your ad isn't nearly enough to get a deal over the finish line.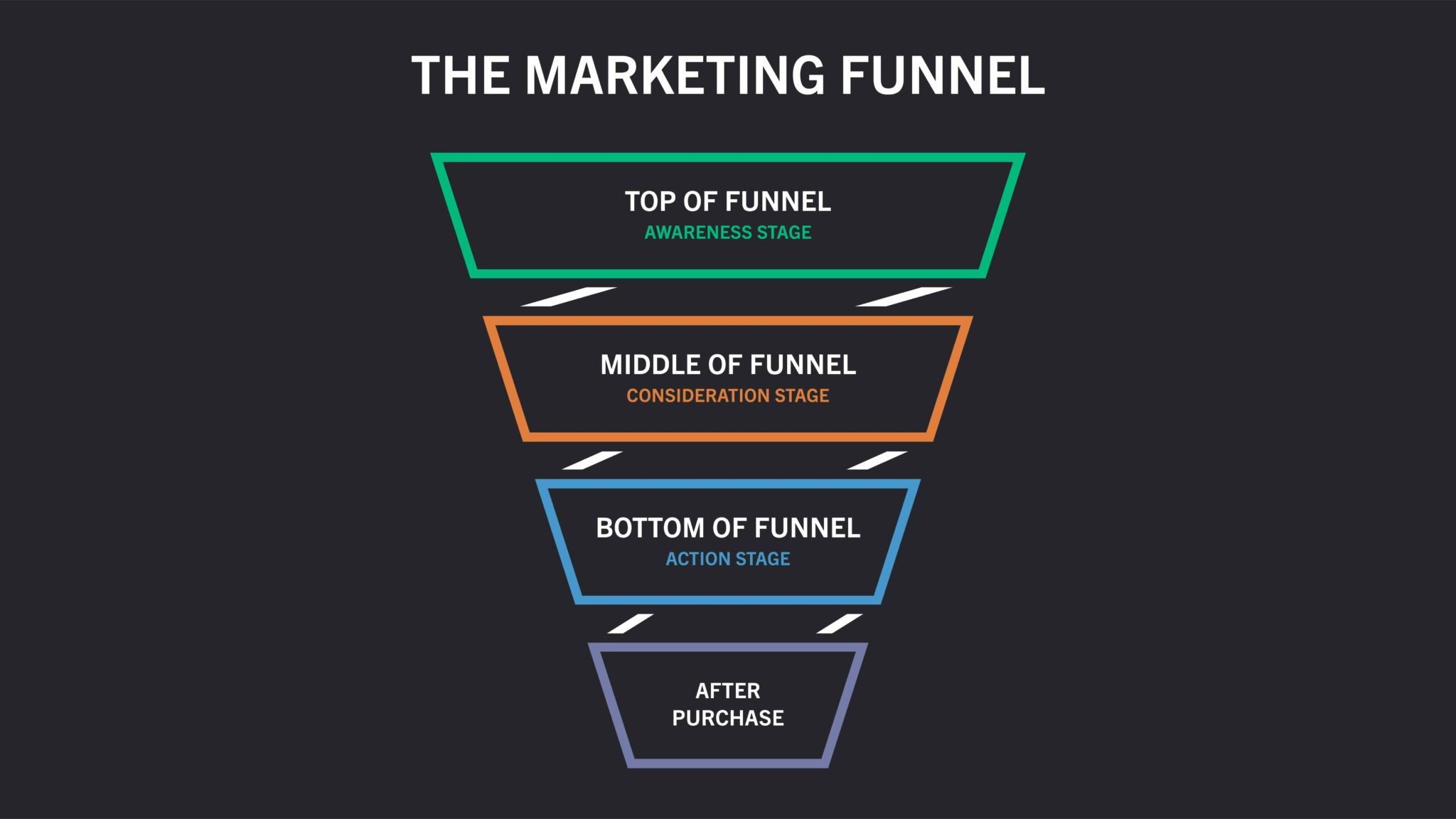 Full-funnel insights to fuel your B2B advertising strategy

Most B2B organizations have a complex sales funnel that requires marketing support throughout every stage, even after a prospect becomes a customer. It's not as simple as launching a great ad campaign and waiting for the sales to roll in. For this reason, it's crucial to have an advertising strategy that's effective at targeting prospective buyers as they progress from one stage to the next.

Marketing funnels can be interpreted differently across different companies and industries. For this article, we're going to keep it simple and use a 3-step funnel: awareness, consideration, and decision.
Let's look at each stage individually.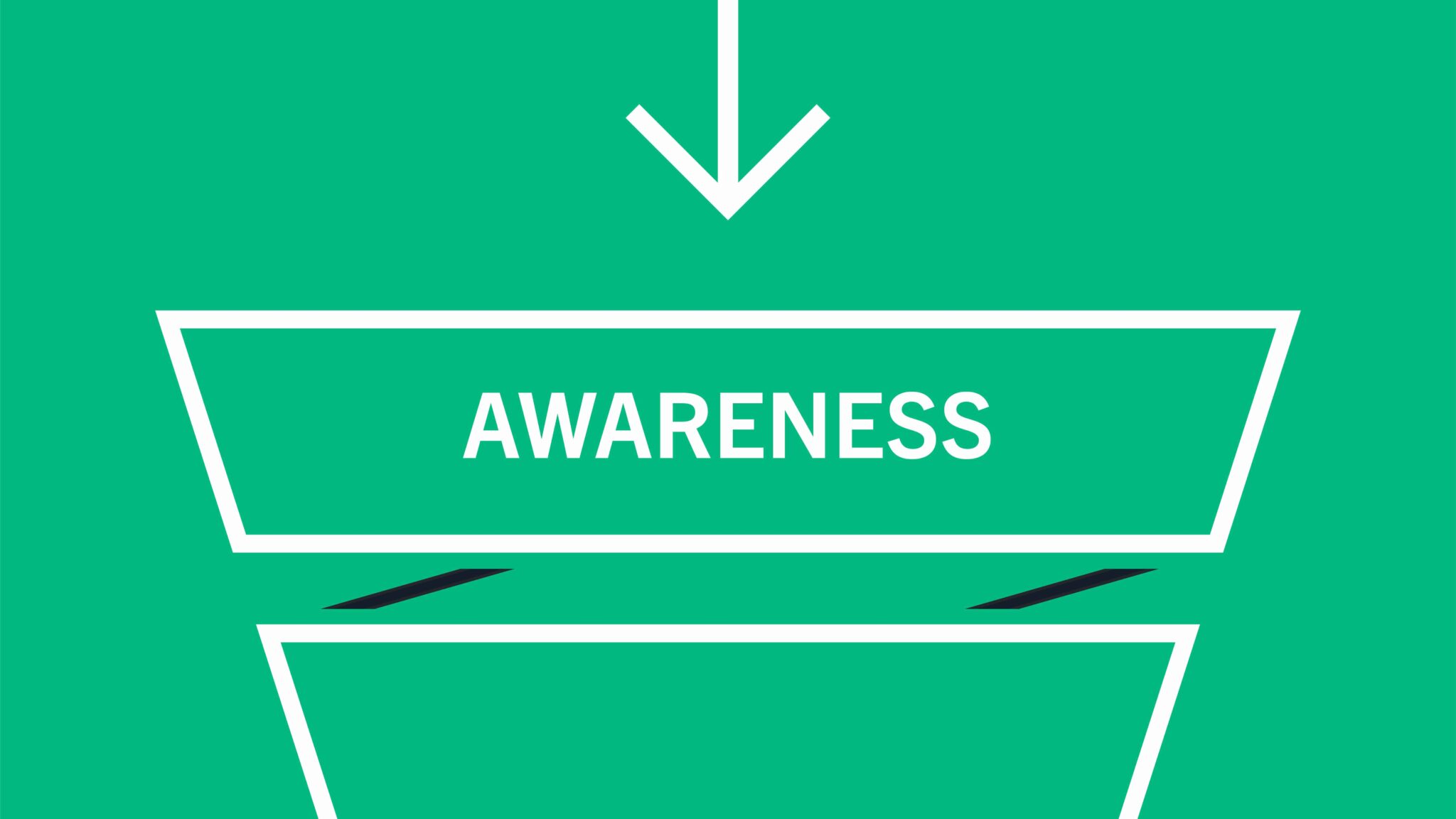 Awareness
A prospective buyer in the awareness stage may or may not know that they are in the market for a solution yet. The goal in this phase is to amplify your brand and educate your audience about your business and its offerings.

There are a variety of advertising channels that are effective during this stage, such as:

YouTube ads

Google Display ads

LinkedIn ads

Podcast ads



You may be tempted to cast a wide net, but it's still important to use customer data in order to narrowly define a target audience and segment your ads based on that information.

The key is to identify which channel is going to yield the best results based on your target audience and their needs. In order to accurately evaluate different paid channels, marketers must hone in on what metrics will be used to measure success.
Key insight: Top-of-funnel ad campaigns shouldn't be judged by the same metrics as bottom-of-funnel campaigns.

You have to be aware of how you're grading success for each advertising channel. Many marketers are conditioned to looking at one or two universal metrics across every channel but this isn't always going to be the best strategy. Assigning metrics based on the different advertising goals you aim to achieve during a specific stage allows for a more streamlined way of tracking ad effectiveness.

So, what do these metrics actually look like?

When looking at top-of-funnel campaigns, the metrics you may want to focus on are:
Click-through rate

Impressions

Social shares

Conversions

User engagement
On the other end, here are some bottom-of-funnel metrics to be aware of:
Number of leads generated

Marketing-sourced opportunities

Marketing-influenced revenue
It's important to note that the final metrics you decide on will vary based on the channels you're using and their capabilities.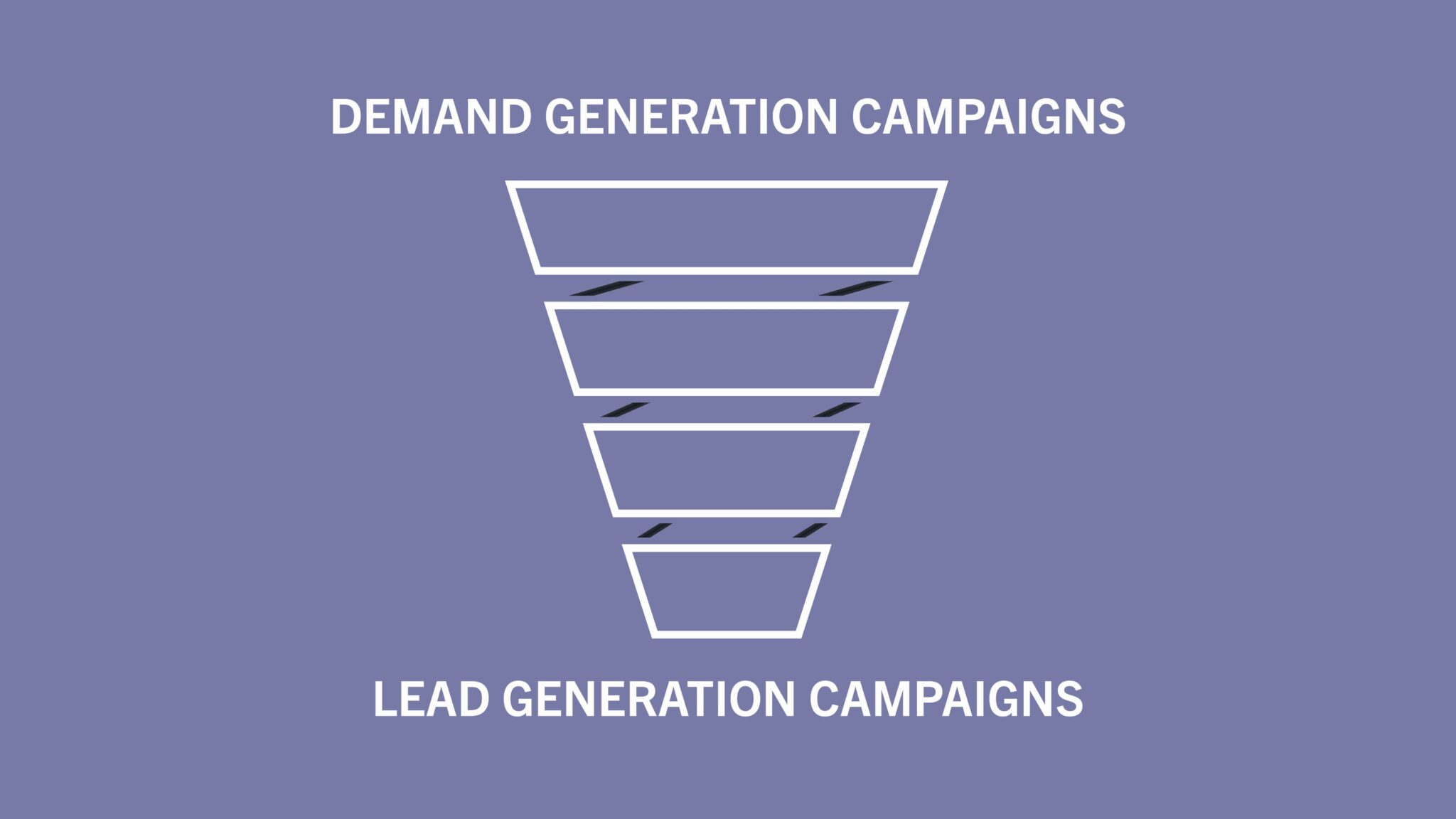 Key insight: Top-of-funnel campaigns generate demand for your business, as well as other businesses that offer similar solutions.

Top-of-funnel demand generation ad campaigns can have a major impact on campaigns you're running at the bottom of the funnel to fuel lead generation. These buzzwords are frequently thrown around in B2B, but each practice plays an essential role in streamlining the marketing funnel. Generating demand for your product or service doesn't mean much if that demand never equates to leads and sales opportunities.

For example, let's say you work for a company that sells HR management software and you recently began running podcast ads to promote your offerings. Although the ads are primarily focused on promoting your specific business, they are also informing listeners about the enterprise HR software category as a whole.

This opens a window of opportunity for those listeners to then use a search engine to learn more about HR software. If you don't have paid (or organic) visibility on this new channel, then you're failing to capture the demand that your ads generated at the top of the funnel.
The main takeaway is that your demand and lead generation campaigns need to be unified across all relevant platforms to ensure visibility across the board. Failure to do this can lead to a leaky marketing funnel and cost your company qualified leads and sales.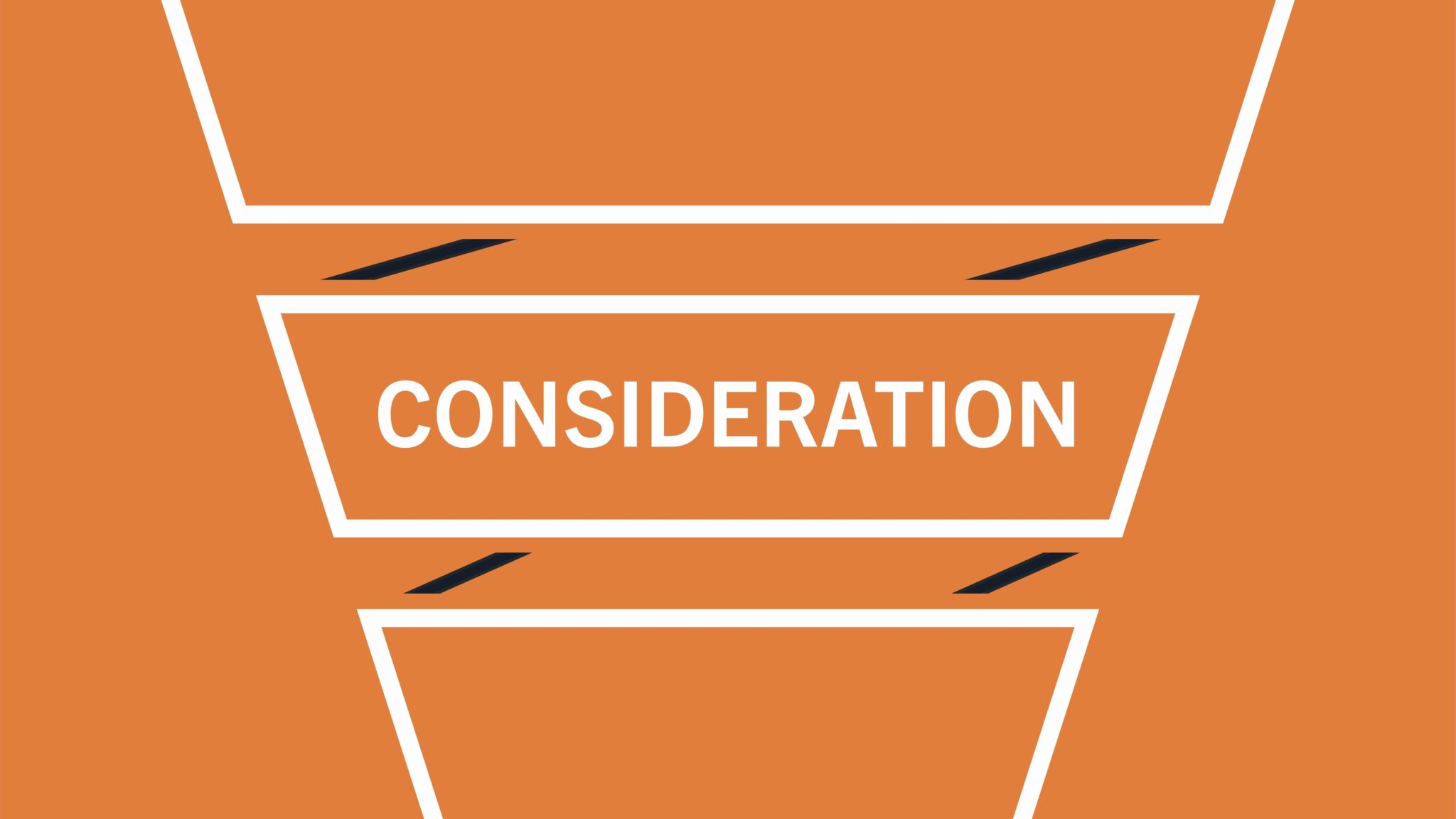 Consideration
In the consideration phase, buyers are aware that they have a business problem and are actively searching for a solution. During this time, buyers are weighing different options and looking for information to help narrow down a list of businesses to move forward with. They are reading case studies, asking their peers for recommendations, and reading online reviews.

What does this mean for your ad strategy?
At this point in the buying journey, the stakes are high. It's imperative that your business has visibility in front of these in-market buyers. One of the most effective paid channels for capturing high-intent traffic are third-party directories.
Key insight: Third-party directories can be exceptionally effective at capturing high-intent traffic.

Bottom-of-funnel advertising should focus on gaining a share of the search engine results pages (SERPs) for high-intent keywords. One way to do this is through PPC search ads, another way is to leverage third-party directories.
Let's circle back to the previous example. You're a marketer at a B2B software company that sells an HR management solution. After doing some initial keyword research, you identify "best HR software" and "HR software reviews" as key search phrases that you want your website to rank for. When you Google these terms, you notice that the majority of organic results populating the first page come from third-party directories.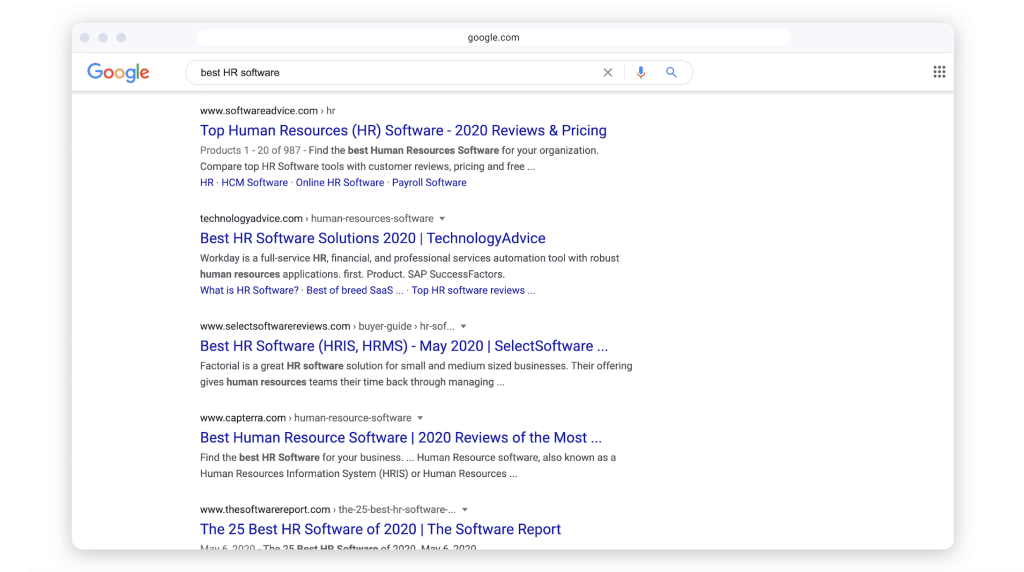 One option is to bid on these terms as part of your paid search strategy. The downside? These are high-intent, bottom-of-funnel search terms. That means they're expensive.
The second option is to allocate some of that spend towards the third-party directories that are already ranking organically in top positions for these search phrases. Our data shows that search ads average at a 2% to 5% click-through rate and a higher cost-per-click. Comparably, a third-party paid list can generate a 30% click-through rate at the first position, around 20% at the second, and 15% at the third.
In other words, leveraging third-party directories as part of your paid ad strategy has the potential to bring in big returns.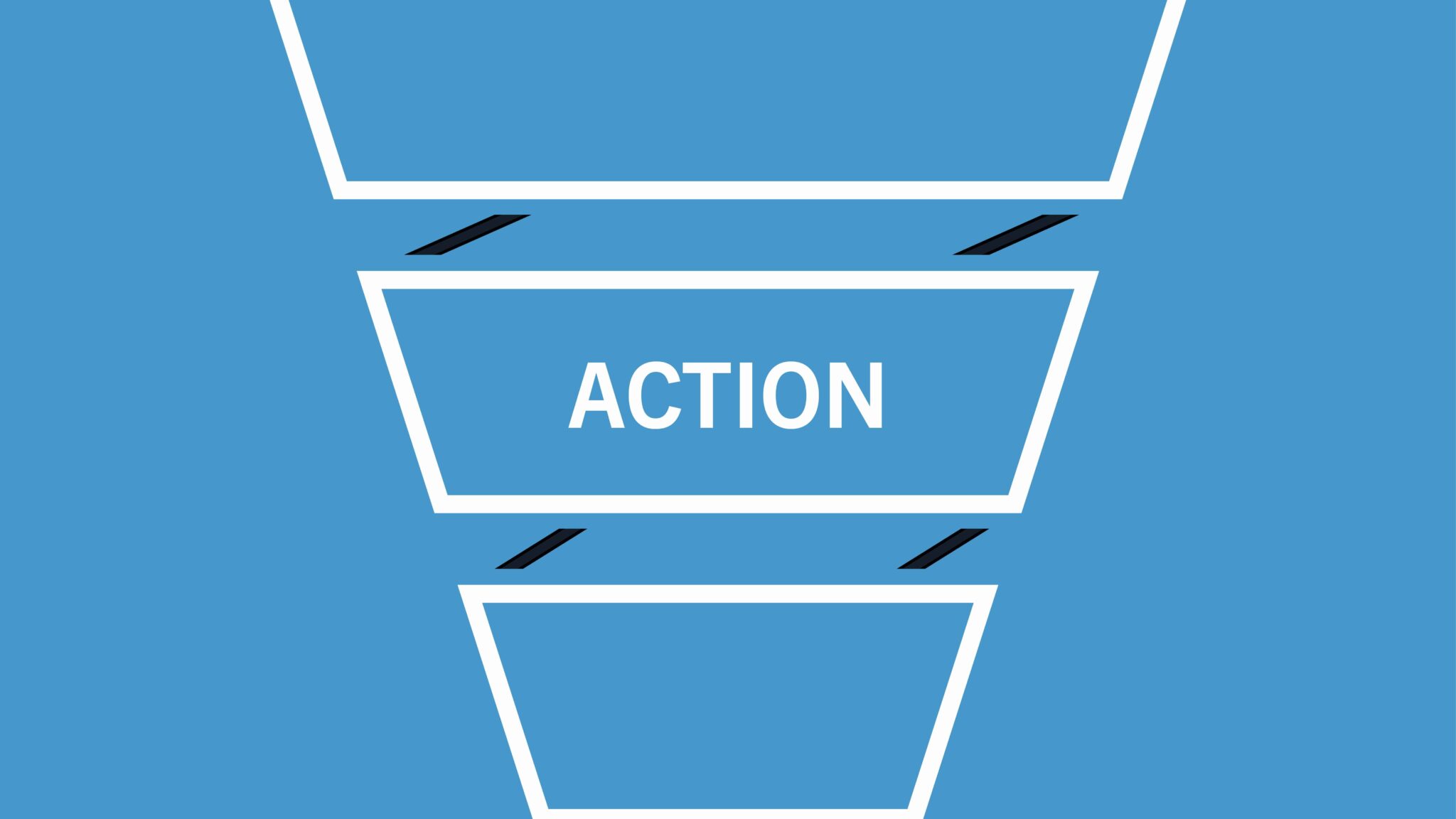 Action

Lastly, we have the action phase, sometimes referred to as the decision phase. At this point, the prospective buyer takes action and expresses interest in buying your product or service. Most commonly, a web visitor will do this by filling out a lead form or requesting a demo. From here, the visitor is converted to a marketing qualified lead (MQL) and passed off to the sales team in the hopes of eventually turning into a customer.
What does this have to do with advertising?
Well, all of the work you've done in terms of organic and paid marketing has led the buyer to this point. If your ad strategy was set up correctly from the get-go, then you're in a position where only the most qualified traffic has made it this point in the process.
The final piece of the puzzle is to ensure that your website is optimized properly to encourage conversions and form fills. Failure to do so can create a challenge for buyers that have made it this far, causing them to fall out of the funnel. A properly-optimized website has a user-friendly interface that makes it simple for users to find what they're looking for.
Bottom line

B2B advertising is competitive. It's going to take more than a "set it and forget it" mentality to achieve meaningful advertising results. With a full-funnel approach, your ads will be designed to better serve your audience, address their pain points, and nurture them effectively as they move closer to becoming loyal customers.
Looking for additional expertise to fuel your B2B advertising plan? Check out Society, our online Slack community dedicated to helping marketers reach their search marketing goals.
Keep reading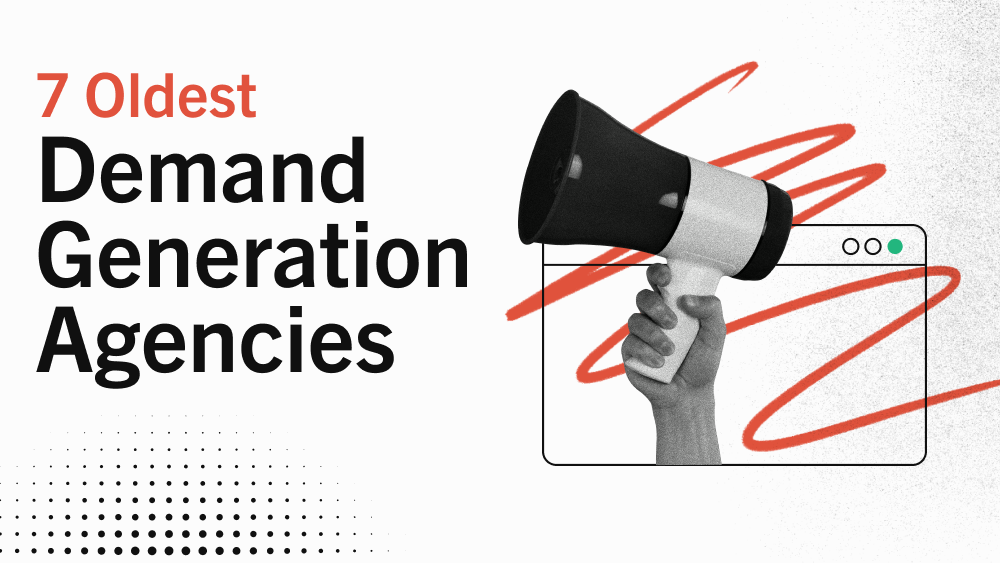 Agency Life
7 of the Oldest Demand Generation Agencies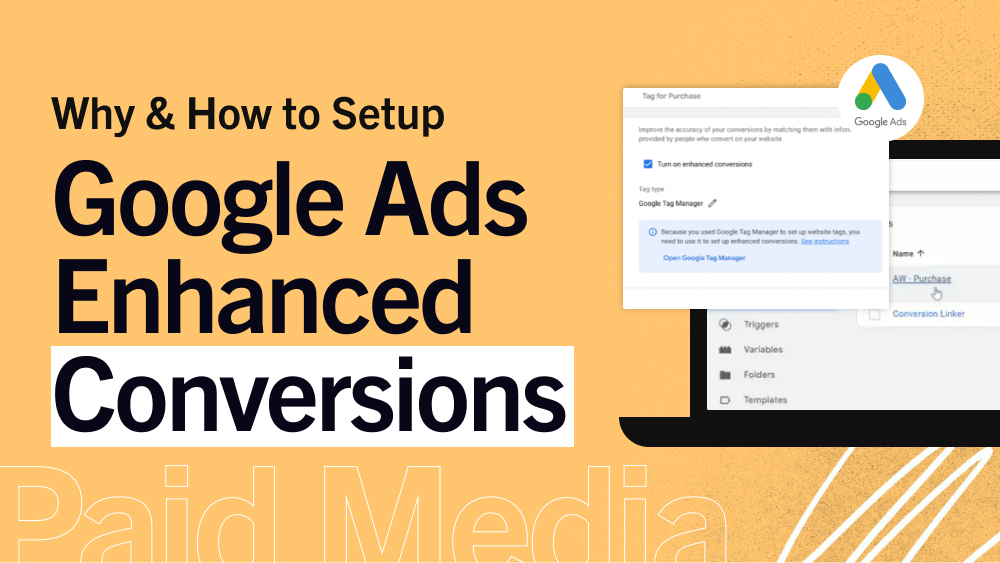 PPC
How to Setup Google Ads Enhanced Conversions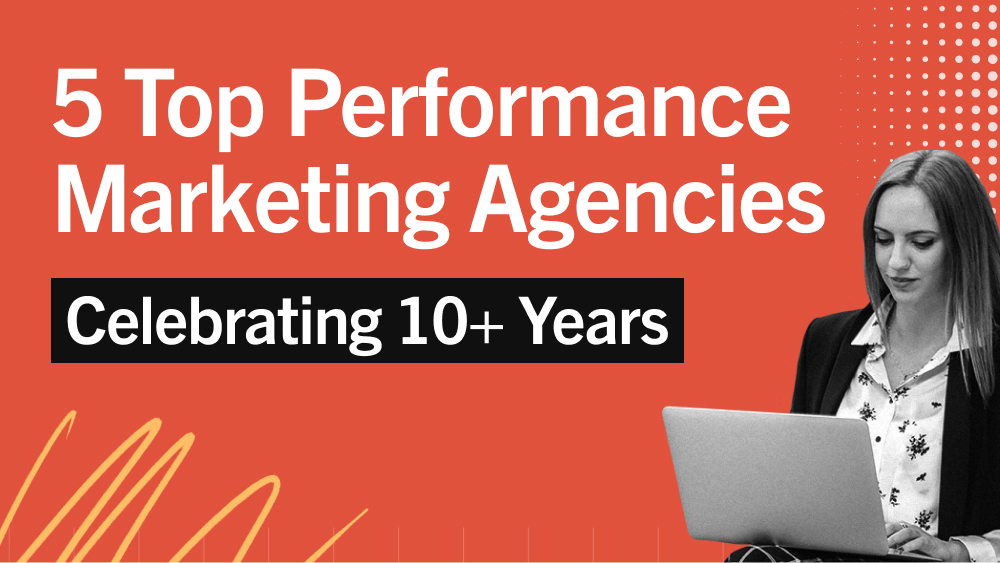 Agency Life
5 Top Performance Marketing Agencies Celebrating 10+ Years