Audiences that SaaS Companies Need to Build Now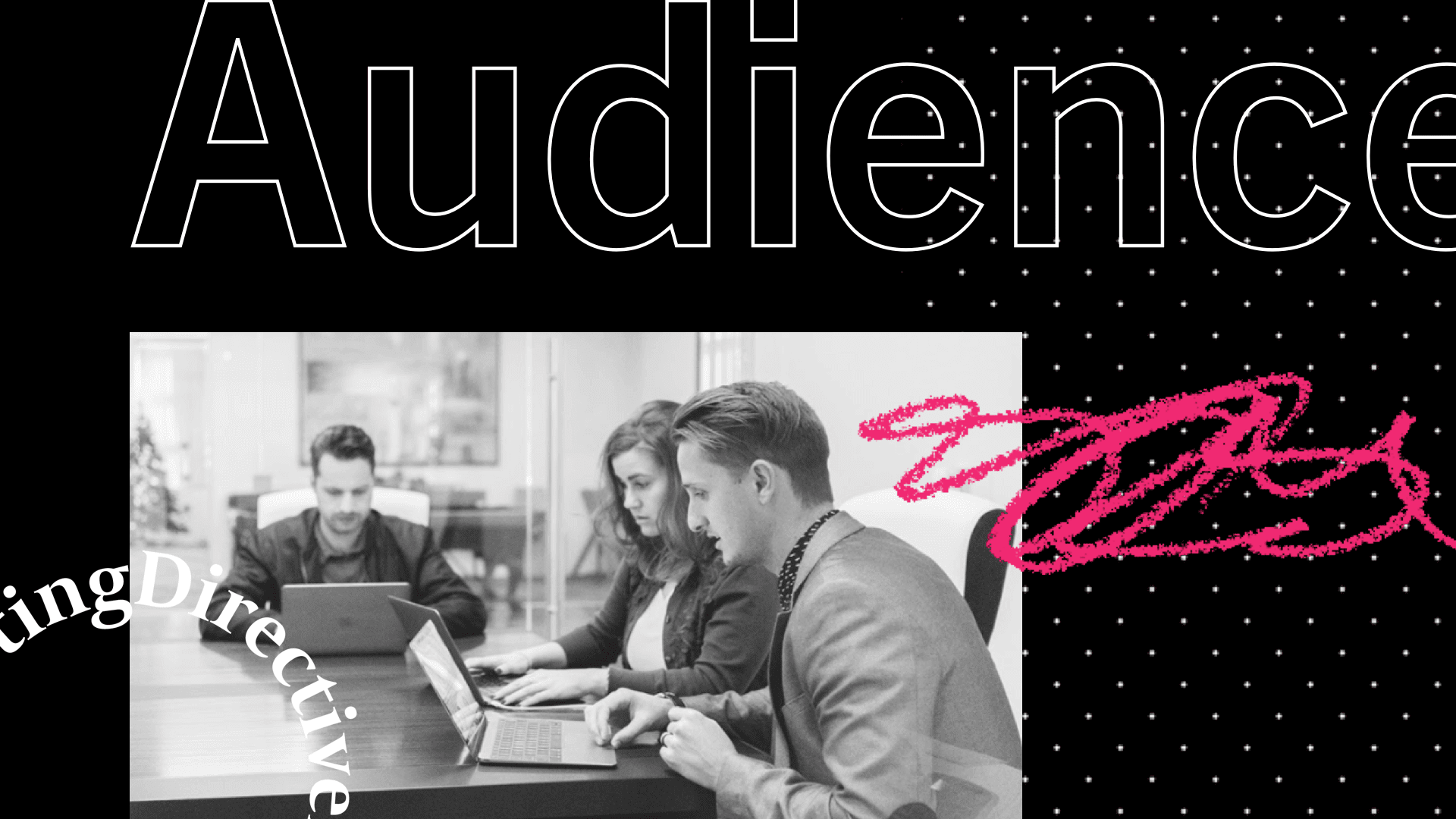 When you create a SaaS product, you create a solution that solves a problem that people and brands battle.
Most of the time, it is challenging to group these people into one pool and call them an "audience".
Audiences vary for numerous reasons, including:
Intent
Brands face different obstacles and have various sizes of teams and budget ranges.
Some people want to learn about your expertise in the space, and others want to gather specific details about your product right now.
When potential customers Google a keyword, find your product, and begin showing an interest, keep in mind that they may not be in the market for your product specifically.
That doesn't necessarily mean that the touch was not valuable.
For example, if you Google the term "log analysis", many ads for log analysis platforms show up. However, when you look at the SERP, the top articles are educational in nature.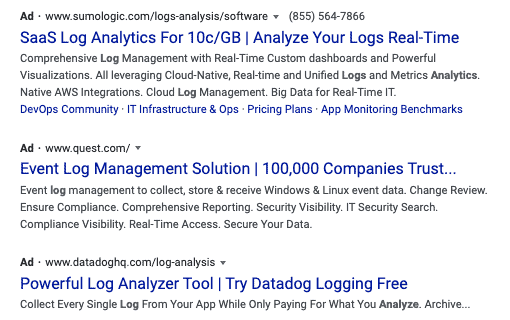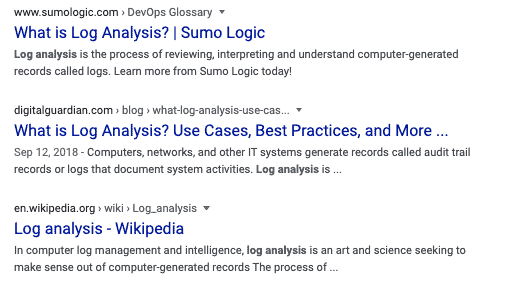 Key point: The intent of this SERP is educational, but was the impression as an ad worth it?
Make sure you have a trackable goal (for example, conversions, conversion rate, etc.); test it out.
Sales readiness
Some visitors are ready to buy today; some are taking their time to weigh their options and fully comprehend if your product is the one.
Regardless, make sure that you address all of these potential customers through your content.
Example: Have data-driven and resonating case studies available alongside videos that break down how your product can solve specific problems.
So what audiences do you need to build and how do you effectively interact with them? 
Total Addressable Market (TAM) on LinkedIn
Your TAM (or Total Addressable Market) is a term used to describe the total opportunity for your business to generate revenue from.
For example, if you are a log management software company, your TAM is any business that digests data. That is a basic example but truly shows you how massive your TAM can be.
For SaaS companies, your TAM can be best defined in LinkedIn, as you can determine the exact number of people available to interact with, similar to ABM (account-based marketing).
Determine your TAM by using tools such as LinkedIn Sales Navigator and LeadIQ.
We go through a similar process of addressing TAM in our post about Sourcing Guest Posting Opportunities.
To segment your TAM, build a series of tiers based on factors that qualify certain businesses – for example, company size, revenue, number of employees, private vs. public, and more.
Create your TAM in LinkedIn by setting an audience that targets specific businesses and job titles, effectively targeting your potential lead, and build ads off that audience.
There are various ad formats that you can use in LinkedIn, including text ads, dynamic ads, lead gen forms, and more – all of which you can utilize your TAM for targeting purposes.
*This assumes everyone in your TAM is on LinkedIn, which the majority probably are. Although this gives the best estimate of your TAM.*
Remarketing audiences
Remarketing is a way to connect with users who have interacted and shown interest with your website or ad previously. With remarketing, you ensure that you communicate with users who are interested in what you're offering. You're getting warmer.
For remarketing, it's critical to have specific audiences, based on behavior:
Converters
Converters are your users who have previously submitted information to you but were not ready to seal the deal. For example, they may have downloaded a piece of gated content but did not spend money.
Create a funnel-based remarketing campaign and provide your audience with the next piece of content to excel their journey down the funnel and to the next lead stage.
Let's build out a scenario.
A user comes to your website from an organic search about "log analysis" and then submits their email address to download a gated case study around enterprise log analysis.
You can create a remarketing audience around every user that performs that action and serve them an ad featuring an offer to gain access to a free trial for log analysis.
These audiences can be built out in almost any ad platform: LinkedIn, Google, Bing, Facebook, and more.
Depending on where your target audience lives and the type of ad you utilize, all of these ad formats can be successful.
Our recommendation?
Test out each platform to determine which allows you to advertise at scale and generated the most revenue. It comes back to what works for your and your audience.
Key page visitors
Similar to the converters, you want to build remarketing audiences with the highest intent to convert when offered another ad.
A useful way to segment these users is by creating a remarketing audience for anyone who has visited a product page on your website.
These pages have higher intent (they're looking at what you're offering rather than just reading your content, etc.) and can be viewed as more valuable than the other traffic to your site.
Referral traffic
Referral traffic encompasses any traffic that comes from a person clicking a link that leads them back to your site.
Referral traffic can be vital for conversions and also creating remarketing campaigns. Users who visit platforms like Capterra and G2 have purchase-intent already. If they see your site listed there and continue to come back to you, you know they are considering what you're offering.
You can create audiences in GA (Google Analytics) based on users who have landed on your website from these different platforms, and serve them ads explicitly calling out your ranking in Capterra or how many stars or reviews you have.
This audience is already comparing solutions; it could be powerful to aggressively target these groups of users and show how your product is different and meets their needs.
Paid social
Paid social encompasses advertising on platforms such as Instagram, LinkedIn, and Twitter.
Where audience building and paid social come together is through list building. Build lists based on your target accounts and your ABM efforts. Pair them with demographic fits such as job title, seniority, and more.
This concentration on ABM + demographics is immense.
You can upload email lists of people currently in your database and target those individuals through a variety of ad formats such as remarketing.
Where to start
There are numerous options available for building audiences, interacting with them, and improving your lead volume.
So, where do you start?
1. Directories
In our opinion, starting with directories and improving your profiles through reviews is the easiest and least expensive option.
The pricing of paying for placements in these directories can be costly, and the price depends on the competitiveness of your industry. We would suggest interacting with each review platform to determine the best for ROI.
You can organically dominate platforms like Capterra by being laser-focused on improving the number of positive reviews. You can utilize platforms like GatherUp, TrustPilot, and Yext to automate review management and generation.
These platforms, such as Capterra, G2, and Software Advice, likely will have the best quality leads.
Ensuring you are at least organically featured on these platforms is crucial to discoverability.
2. Google & paid search
If you have the budget, Google is the next most desirable option to be in front of your audience. Begin advertising around your core keywords and offerings.
Let's use "review management software" as our example.
Type your core keywords into the SERP: What are your competitors offering?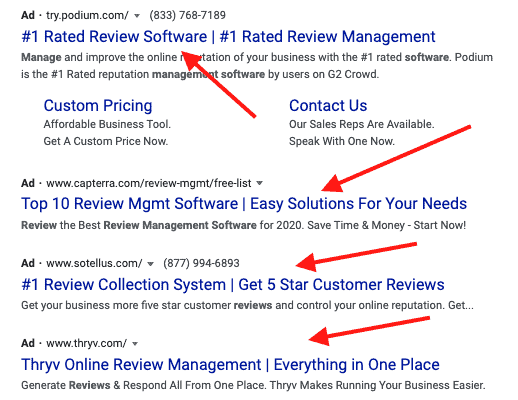 When you go through the SERP, you notice that there are three businesses selling review management software, and then Capterra.
If you know anything about Capterra, this seems to be a successful keyword for them. If you pay to be on their "Review Management" list, they are taking that money and paying for additional traffic for you. This may cause you to decide to invest in Capterra and not in paying for an ad for this keyword.
For the other competitors, go through their form and lead generation processes on the landing page, and find out how you can improve them, and find a specific differentiator.
For example, if you look at Podium's landing page, you have to scroll down to fill out their form. We would suggest testing the form above the fold to keep visitors' attention.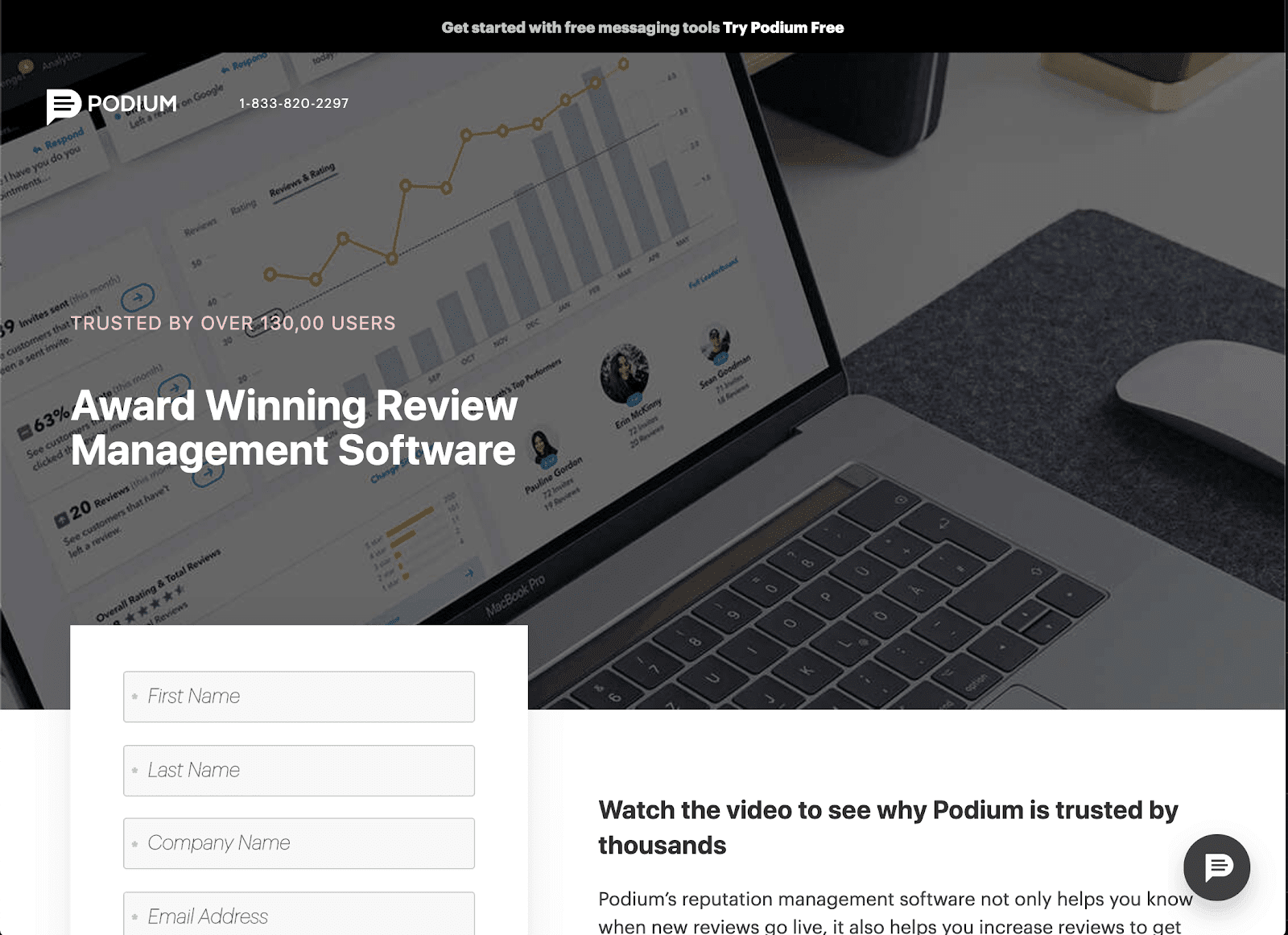 Build your offering based on your competitive analysis and ensure that your landing page experience is ultimately customer-focused and built to meet your guest wherever they are.
3. Lead nurturing
Did you know that, on average, 50% of leads in a sales system are not ready to buy?
Do you have a lead nurturing process?
If you do not currently produce assets for users based on every step in the sales cycle, prioritize this step to enable your sales team with resources to potential customers.
If you do not currently focus on lead nurturing in your sales cycle, take a step back, and create an effective plan with your sales team.
A basic lead nurturing flow could look similar to the following: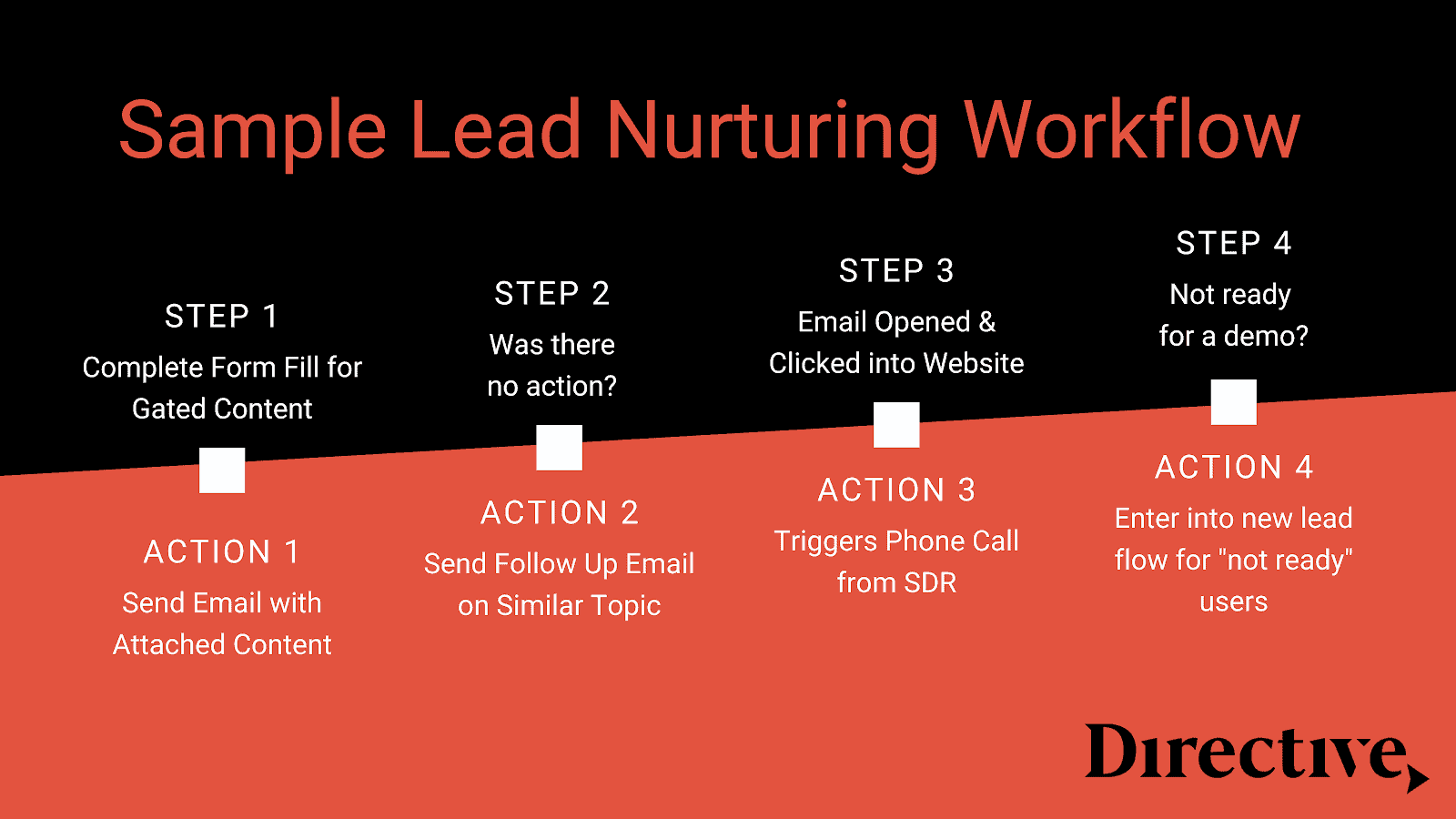 You can build audiences based on converters of educational assets, similar to the first step shown above.
In your forms, create a form field around interest that allows you to place the lead into a particular lead flow based on that interest.
Generally, you can enrich your data with tools like ZoomInfo, requiring only a name and an email address.
Pretty excellent, right?
4. TAM targeting
If you have the capabilities, build audiences based on your TAM, and exclude anyone who doesn't fit your target company size, industry, job title, and more.
Don't waste time marketing to people who aren't your ideal fit.
Again, this will take further investment into tools than are NOT available in Google. Google has some demographic targeting you can use, but in my experience, these may be less reliable.
This would require investment into a tool such as Demandbase.
Demandbase is an ABM tool that you can hook up to Google Analytics (GA) to build audiences based on company size and industry. Once these audiences are made in GA, you can send that data to Google Ads using the Demandbase cookie data and build ads toward that target audience.
Targeted audience building = more effective ads
So why should you care? What are you missing?
If you do not currently build out these audiences, you may be missing a considerable chunk of your TAM, and therefore potential revenue.
Some of these audiences may require more from your sales and marketing teams to accurately track and attribute your efforts to success and revenue. Still, in our opinion, those processes are necessary to be effective in the software space.
If you are looking to drive growth and generate revenue-driven campaigns, you must have tested or considered testing the audiences we mapped out here.
They are proven strategies that have worked for us in growing some of the largest SaaS companies in the industry. It's your turn.
Keep reading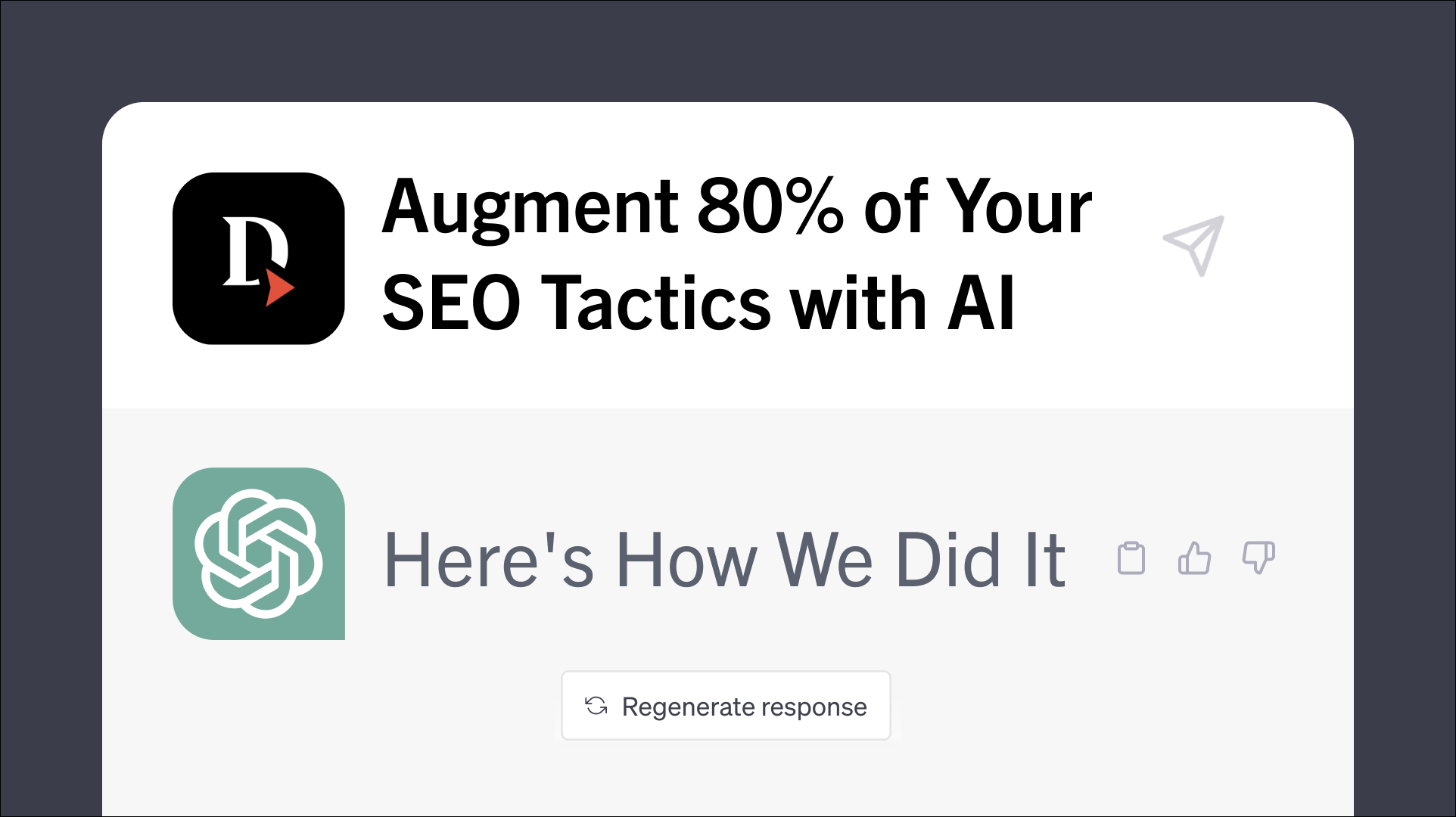 Blog
Augment 80% of Your SEO Tactics with AI. Here's How We Did It.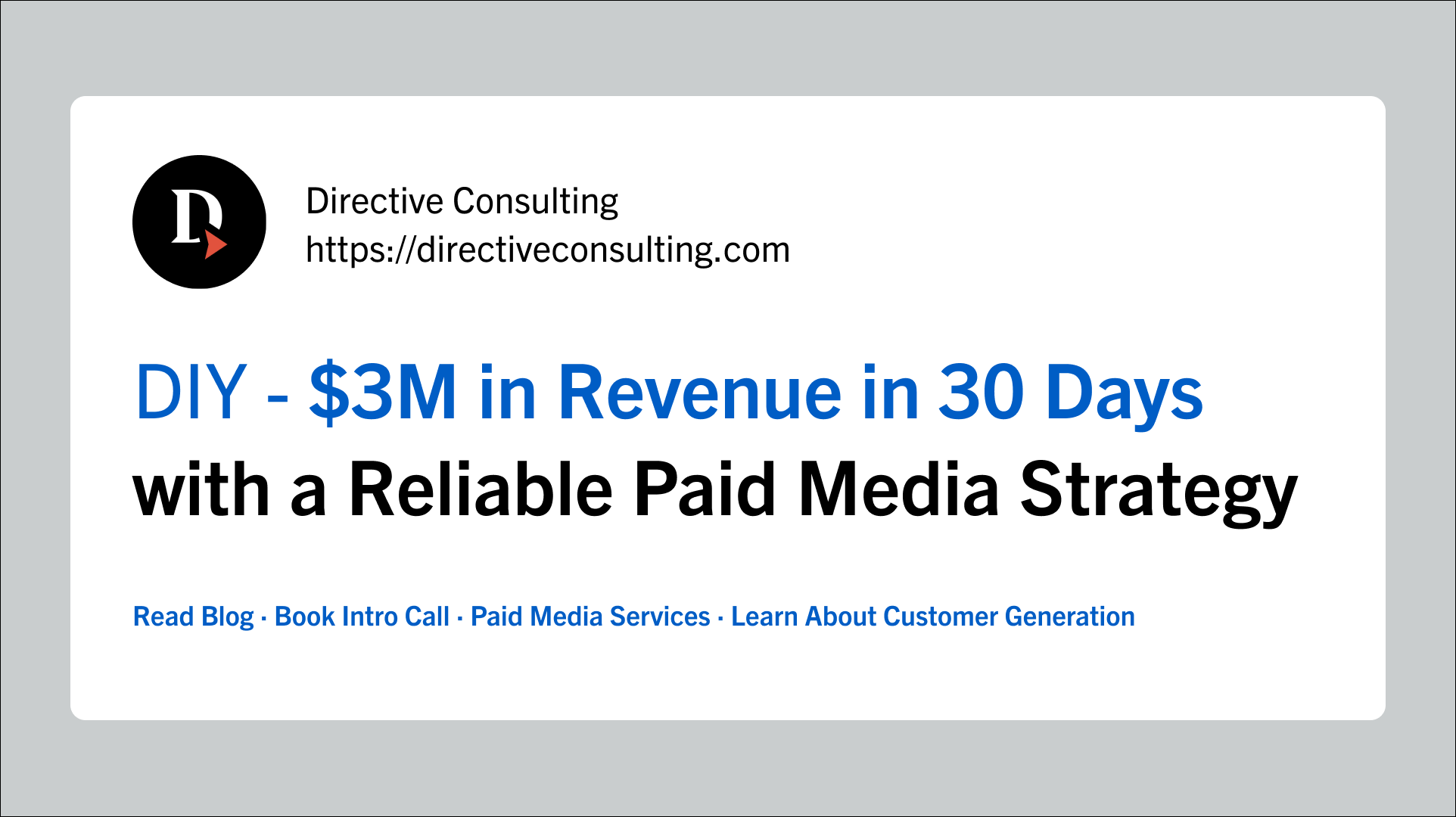 PPC
DIY: $3M in Revenue in 30 Days with a Reliable Paid Media Strategy
Social Media
Boost Your LinkedIn Engagement by 22% with These 3 Content Types