27-year-old Search Marketing CEO Lands 13-stop U.S. Speaking Tour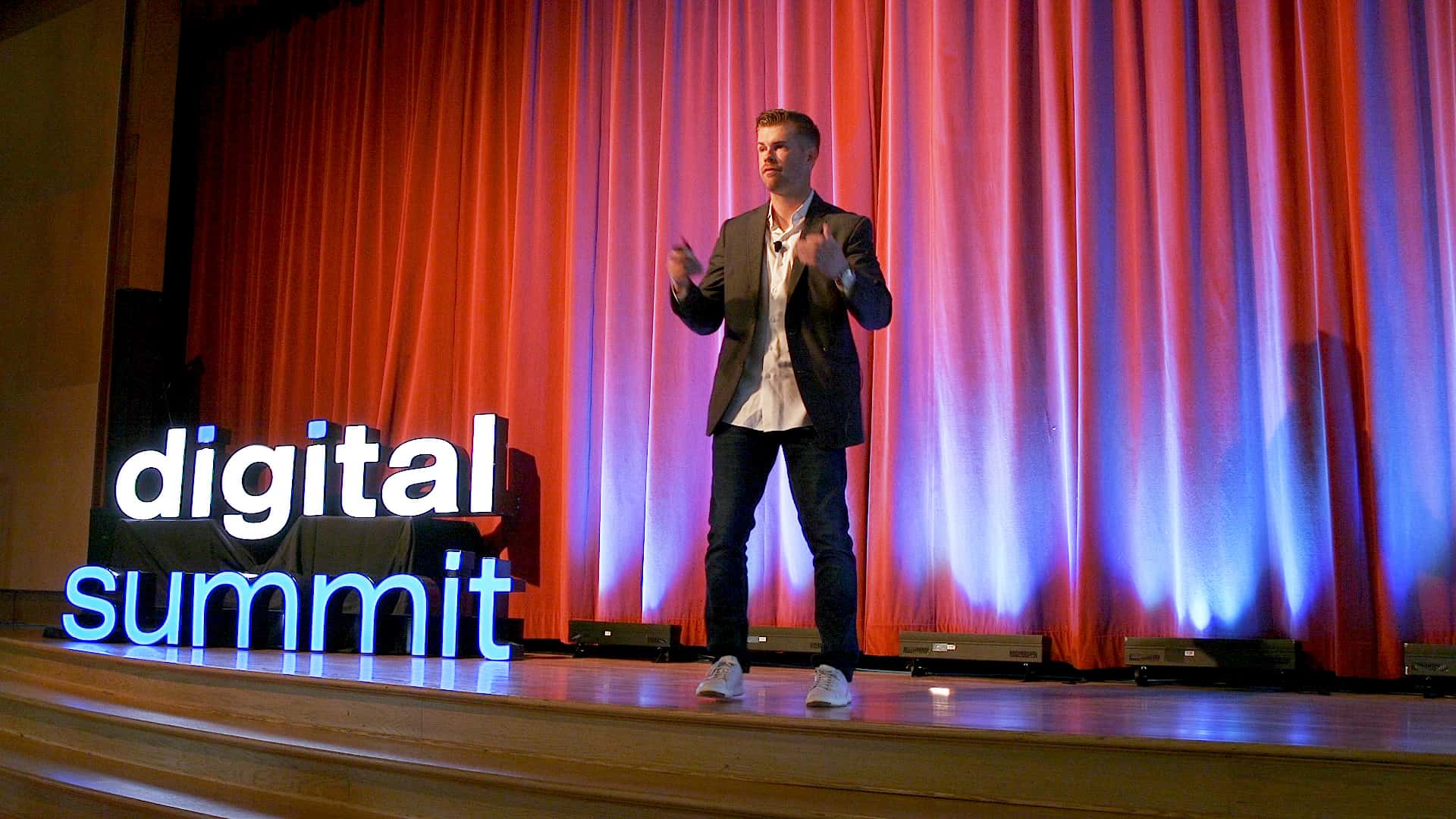 Directive CEO, Garrett Mehrguth, builds off growth and takes search marketing experience to marketers nationwide
May 29, 2019 – IRVINE, Calif. – Garrett Mehrguth, the CEO and co-founder of the leading B2B and enterprise search marketing agency Directive, recently was selected to speak at 13 stops of the Digital Summit tour.
Digital Summit, the largest conference series in the digital marketing industry, has invited Mehrguth to share his unique presentation, 5 Data-Validated Tactics to Increase the Experienced Marketer's Qualified Lead Volume (…and 3 Tactics Guaranteed to Fail) with their audiences across the nation.
Mehrguth will continue to discuss how B2B and enterprise marketers can advance their digital "discoverability" and take control of their residency on search engine results pages. This approach has catalyzed Directive's growth by 300 percent year-over-year. It also is the foundation that the firm's strategies are built on, which is utilized across their portfolio of over 75 clients.
"I've had the pleasure of working with Garrett over the past year, as he has proven to be a stand-out speaker in our Digital Summit Series," said Leah Harris, content and product strategist for Digital Summit. "We curate 20 marketing conferences with over 1,000 speakers in total and Garrett consistently engages the crowd with his expertise and surveys in the top 20 percent of speakers."
The Digital Summit Series aims to serve as the definitive community for digital marketers across the U.S. In 2019, they will curate their live conferences with numerous first-rate speakers, workshops, webinars, videos, white papers, and additional resources to provide continuing education opportunities to the marketing communities.
Throughout the rest of the year, the 27-year-old will speak at the following Digital Summit marketing events.
Salt Lake City – March 5-6
Portland – June 11-12
Denver – June 26-27
Philadelphia – July 24-25
Minneapolis – August 14-15
Chicago – August 28-29
DC – September 4-5
Tampa – September 11-12
Detroit -September 25-26
Charlotte – October 2-3
Boston – October 22-23
Raleigh – November 13-14
Dallas – December 4-5
"I'm humbled and thankful to the Digital Summit team for allowing me to share my search marketing insight with so many experienced marketers in the U.S.," said Mehrguth. "My goal is to help experienced marketers avoid getting caught up in growth hacks and fads and focus on what the data shows will move the needle," he continued.
As a thought leader, Mehrguth has been published by Salesforce, Marketing Land, Moz, Marketo, Search Engine Land, Ahrefs, Convince & Convert, Search Engine Journal, and more. He also speaks at State of Search, General Assembly, MozCon, etc.
Additionally, he has been a guest speaker on the following podcasts: The B2B Growth Show, Salesforce's Cloudcast Marketing Podcast, Sisense's Radical Transparency, The Actionable Marketing Podcast, The Growth TL;DR, Edge of the Web, and more.
For more information about Garrett or to book him for a speaking opportunity/event, please email [email protected].
To view video footage of Garrett speaking at Digital Summit in Salt Lake City, watch here: https://directiveconsulting.wistia.com/medias/hrpwww1r9f
For more information about Digital Summit conferences, please visit: https://digitalsummit.com/conferences/.