9 Best B2B Marketing Campaigns – With Actionable Examples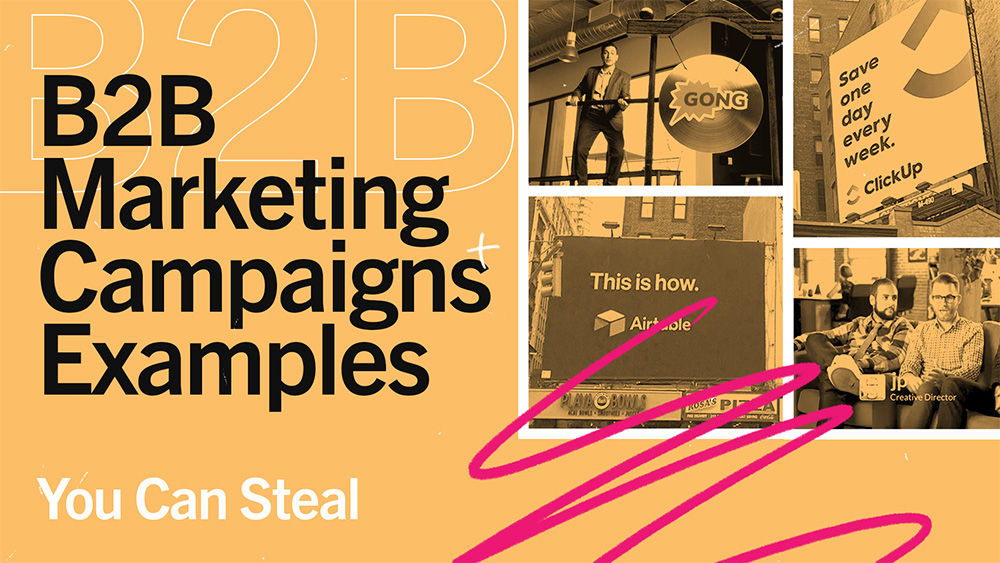 What Are Great B2B Marketing Campaign Examples?
As a B2B marketer, you know the bar is low, so when you see a B2B marketing campaign that really sticks out, it sticks out. Nowadays, this is usually a well-executed digital campaign, but as you'll see from the examples below, not all great campaigns are digital. A great B2B marketing campaign resonates with your audience and is often talked about and shared on social media, something other B2B marketers look to for inspiration. Most importantly, it hits the B2B marketing KPIs the company is looking for.
Importance of Effective B2B Marketing Campaigns
First, let's understand the importance of an effective B2B marketing campaign. In B2B, growth goals will always go up – it's essential to keep innovating with your campaign so you can hit your growth goals with campaigns that build brand affinity and ultimately drive revenue.
Key Elements of Successful B2B Marketing Campaigns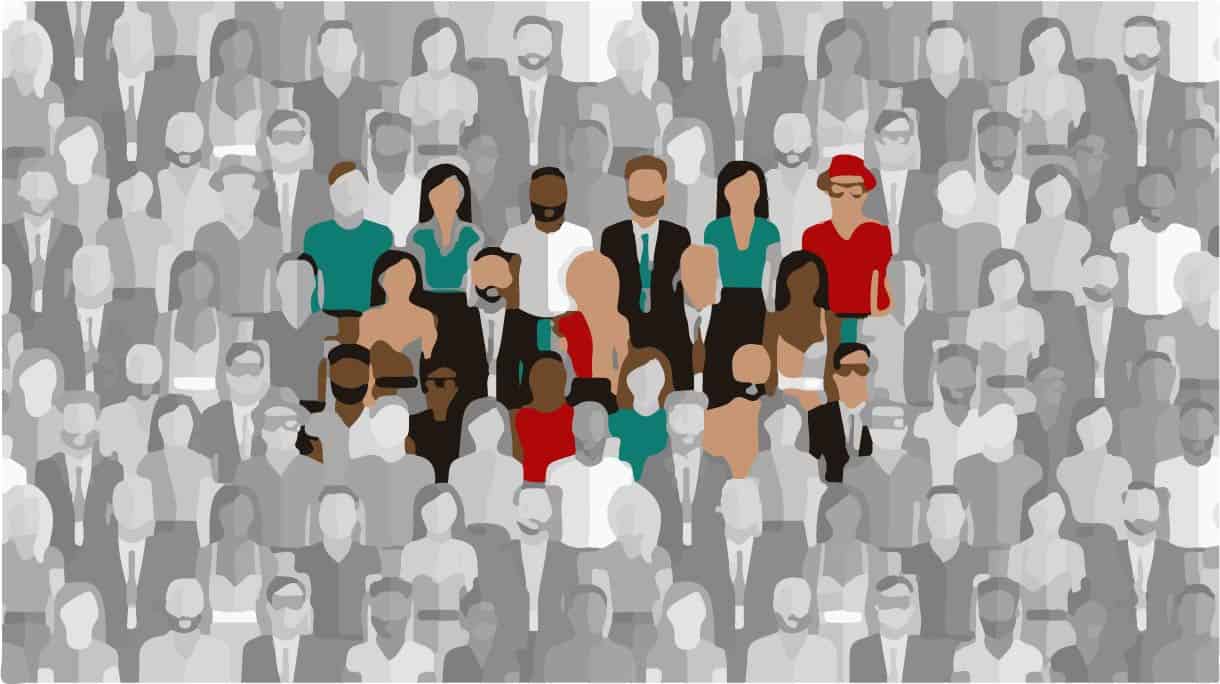 When looking for the best B2B (business-to-business) marketing campaigns, there are a few key points to keep in mind that separate the nine examples below from the rest.
Knowing Your Target Audience
Knowing and identifying your target audience is critical for any B2B campaign. Are you targeting small businesses? Just decision-makers? Regardless, a great marketing strategy without the right audience will never do well.
Clear and Compelling Messages
Your message matters; crafting it so it speaks to what your audience wants and cares about rather than the company will always help you stick out.
Personalization in Messaging
With the rise of AI (artificial intelligence) in digital marketing, it's easier than ever to include personalization in your messaging. Using first names in your messaging is a great way to increase conversion rates, plus, it adds a personal touch.
Picking the Right Marketing Channels
Understanding the best mediums and channels for both your audience and content will give your marketing efforts a big boost. Will you push your message through a social media campaign, search engines, or other various channels?
Measuring Success
What's the goal? This is always important to know before launching any type of campaign, as it's the backbone of your strategy. Revenue is always a good B2B marketing KPI to look at.
Creativity and Innovation
A lot of B2B marketing is stale. Being creative and different is going to give you a stand-out performance that stops the scroll and gets your audience to pay attention.
9 B2B marketing campaigns Examples that Rock
Let's dive into some campaigns that broke free of the marketing noise to resonate with buyers.
1. Clickups Competitor Campaigns
In a crowded category, one way to take market share is to take on your competitors and show why you're different. No company does this better than Clickup.
These video ads are effective because they're out of the box, scroll-stopping, shareable, and highlight why you shouldn't choose the competitor. This is an excellent example of how to reach potential customers that go beyond best practices.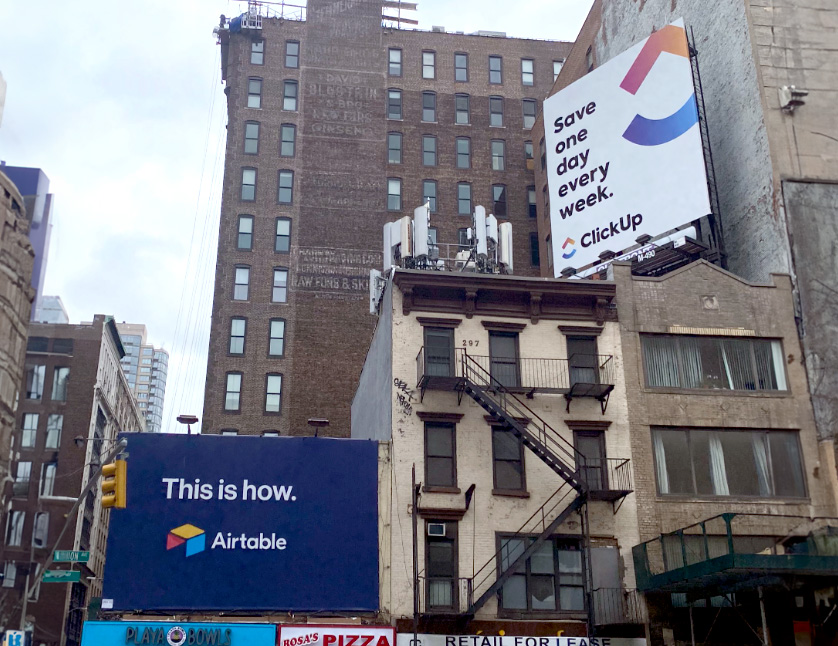 These OOH (out-of-home) competitor campaigns were widely shared on social media, heavily increasing brand awareness and taking up market share.

2. Shield Analytics "LinkedIn Wrap"
Making user-generated and functional content is a great way to create content at scale that your buyers are likely to share. Shield is a great example of this. In 2022, Shield gave all of their users a "year in review" PDF that's formatted for LinkedIn. Similar to the very popular Spotify Wrap, it's instead a round-up of the user's LinkedIn analytics.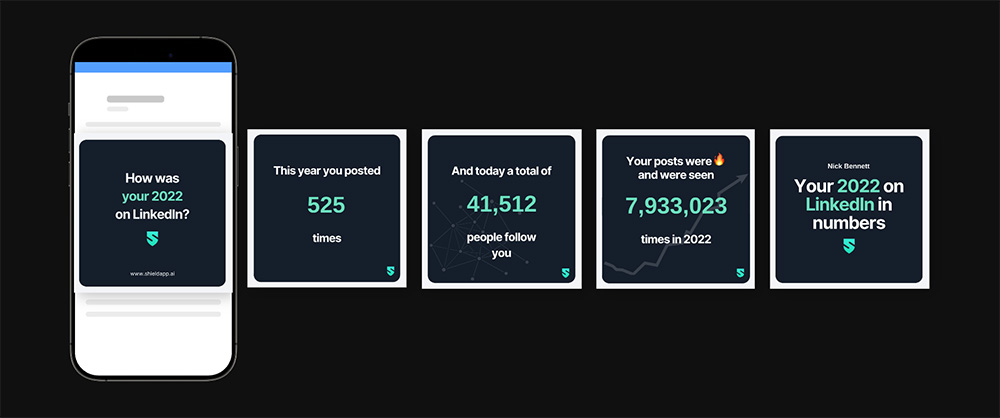 This is a great example because Shield is speaking to their audience—who is trying to grow on LinkedIn—and this helps them do that.

3. HubSpots – "Make My Persona"
Functional content is a great lead magnet when done right. Hubspot does this with its "Make My Persona" content. It's an innovative and memorable B2B marketing campaign that helps users create a buyer persona by answering a questionnaire. HubSpot combined interactive content with personalization to create a unique customer experience, and the marketing campaign generated a whopping 382,000 leads.
4. Adobe – "Click, Baby, Click"
Adobe's "Click, Baby, Click" campaign was created to showcase the ease of its product offerings. The campaign parodied an office environment, using humor to engage the target audience. The campaign was very successful, generating 27 million impressions and increasing leads by 100%.
6. Usergems – 1:1 ABM Ads
One way to stick out in paid social is with 1 to 1 ABM (account-based marketing) ads with creative that speaks directly to the company you're targeting. With these, you can see up to a 10x higher CTR than ads that aren't 1 to 1. Usergems is a great example of this—they've been doing it for years and see 15% of their total pipeline come from these ads every month.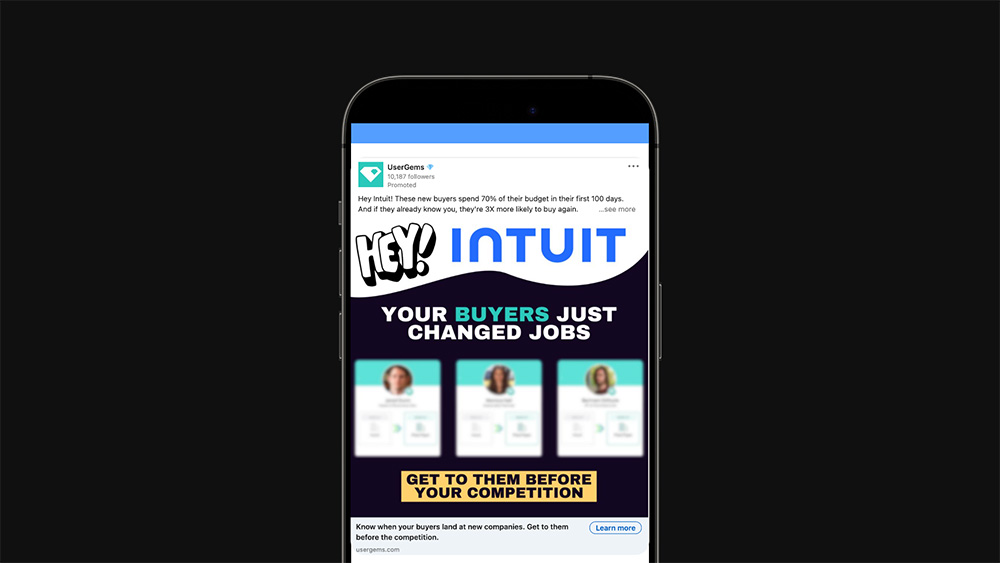 7. Sumo Logic – Content Marketing Glossary Campaign
A great way to get a lot of backlinks, increase traffic and brand awareness, and educate your buyers, is to create a comprehensive glossary resource. Sumo Logic is a great example of this, as they've created a lot of content around the terms their buyers need to know that was primed for search engine optimization (SEO) content strategy. This resulted in 4.3 million impressions and thousands of backlinks in just one quarter.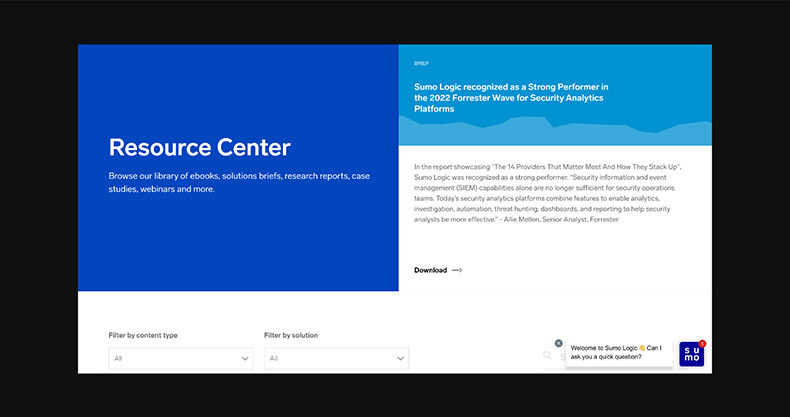 Check out the full write up it here – Sumo Logic generates over 2 million impressions in under 4 months

8. Gong – Everlasting Superbowl Ad 
Not many B2B businesses run Superbowl ads, but Gong is a great example of how to crush video marketing. Running the Superbowl ad (which was a great video) was only one part of the strategy. They also kept the buzz going on social media with a free swag campaign, where they printed special edition Gong Super Bowl T-shirts for everyone who shared the video that weekend.
Gong initially thought they'd give 200 t-shirts away, but they blew that number out of the water. This was one of their most successful campaigns in a long time.
9. Slacks Client Testimonial Mockumentary "So Yeah, We Tried Slack"
We've all watched a customer case study; the issue is they all look the same. Slack took a different approach, creating a customer mockumentary with one of their customers.
This video content on YouTube has 1.3 million impressions, 4,100 likes, and 147 comments and has been referred to a lot in the B2B world when thinking of outside-the-box marketing approaches. This was a successful campaign because it tells a story in an entertaining way, sticking out from the rest of the testimonial videos.
It also doesn't hurt that they have one of the best B2B marketing sites either.
3 Actionable Tips for Creating Outstanding B2B Marketing Campaigns
With all the marketing examples above, companies showed why their brands are different with content and innovative campaigns that stuck out from the rest, spoke to their decision-makers and buyers, and in turn yielded significant results. Here's how you can create memorable campaigns like these too:
1. Conducting Market Research and Understanding Customer Pain Points
Do your research and talk to your customers; what pain points do they have? What does your product or service do for them? Use that information to speak to the right people in your campaigns or blog posts.
2. Utilizing Storytelling to Engage and Connect with the Audience
Storytelling is a universal theme that has been essential since before people could talk. Tell a story through your digital content that keeps people engaged and motivates or entertains them.
3. Leveraging Customer Testimonials and Case Studies
People trust people, and therefore, buy things that other people like. Social proof is always a good idea in business ads because it validates that you're missing out on something. Relevant content helps users drive further down the marketing funnel toward conversion.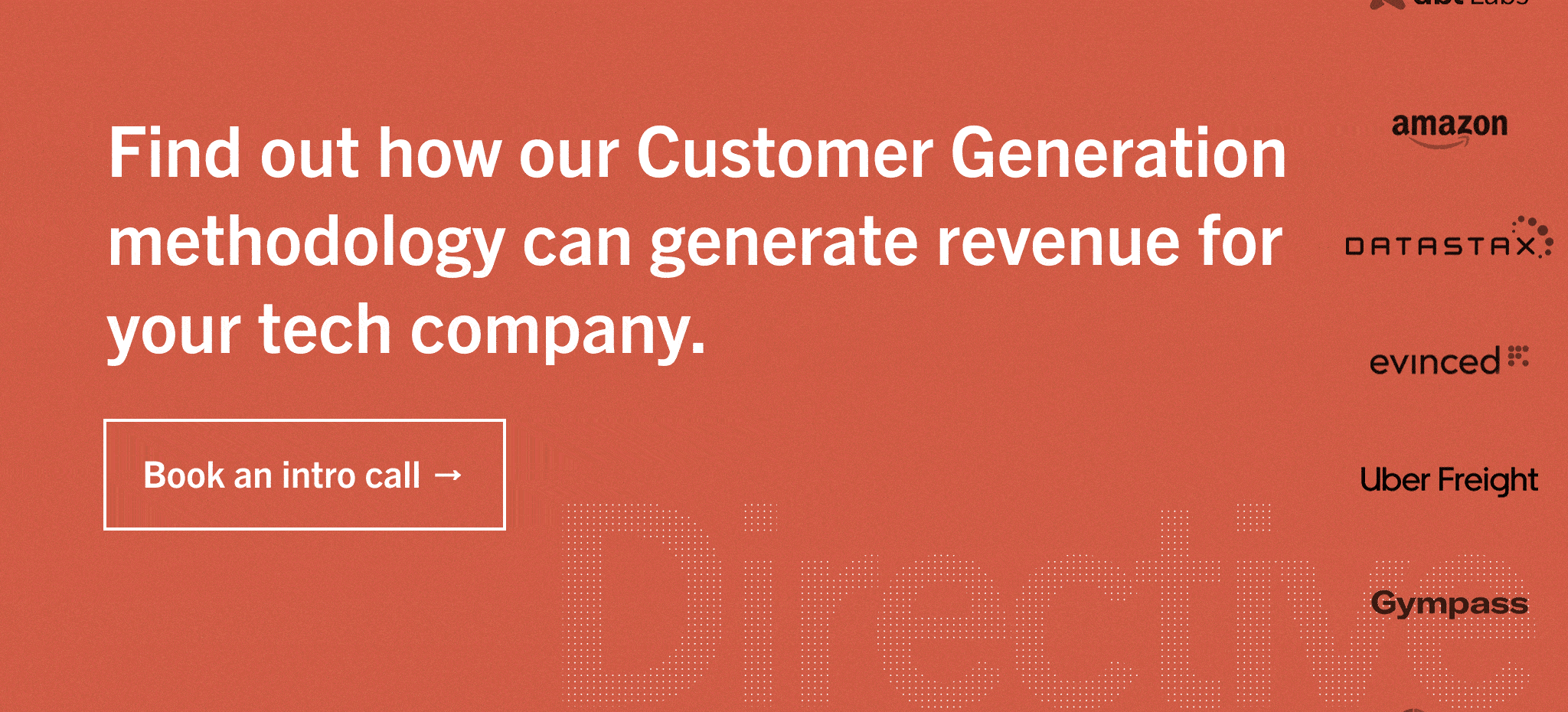 Keep reading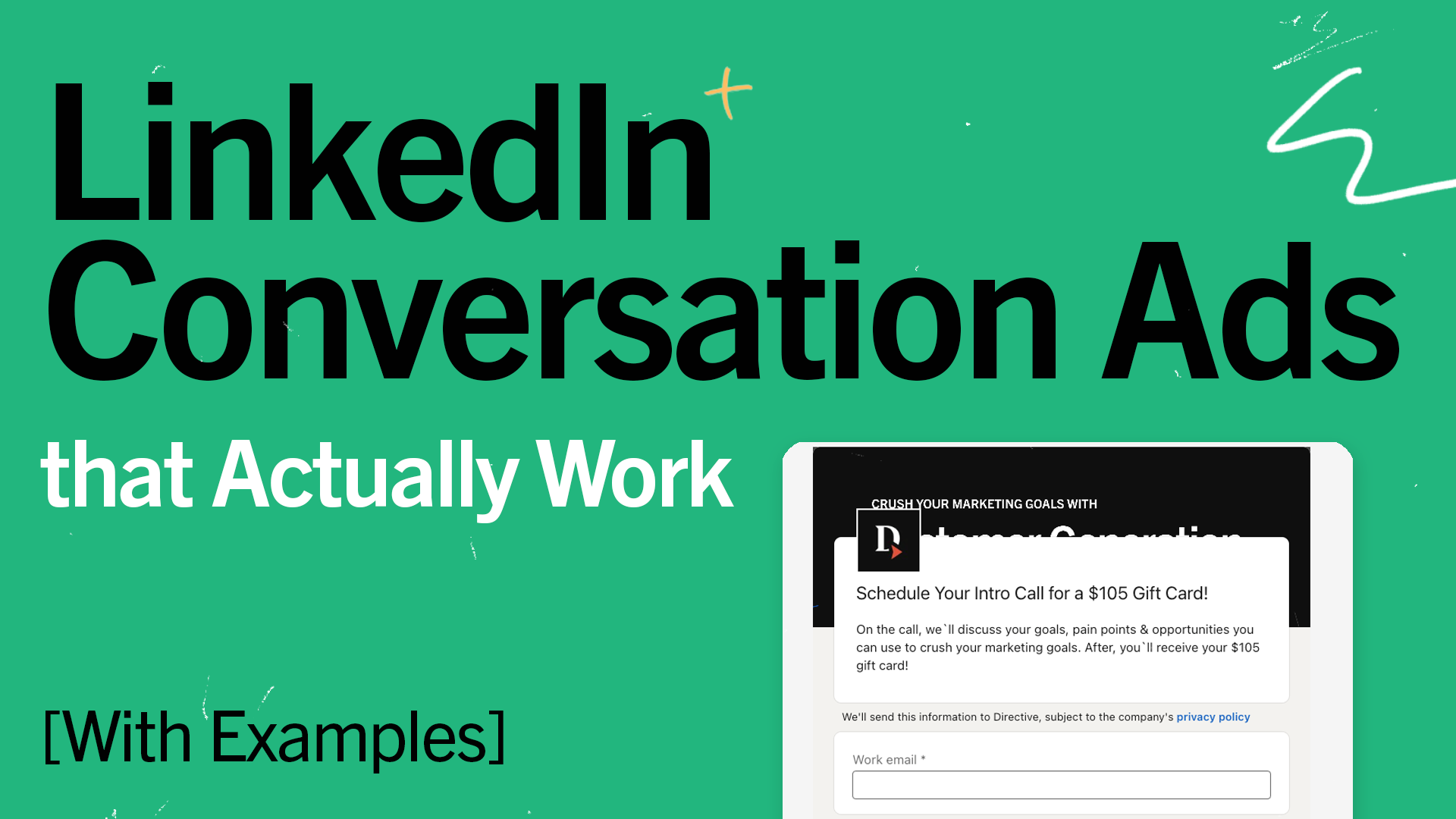 PPC
LinkedIn Conversation Ads that Actually Work [With Examples]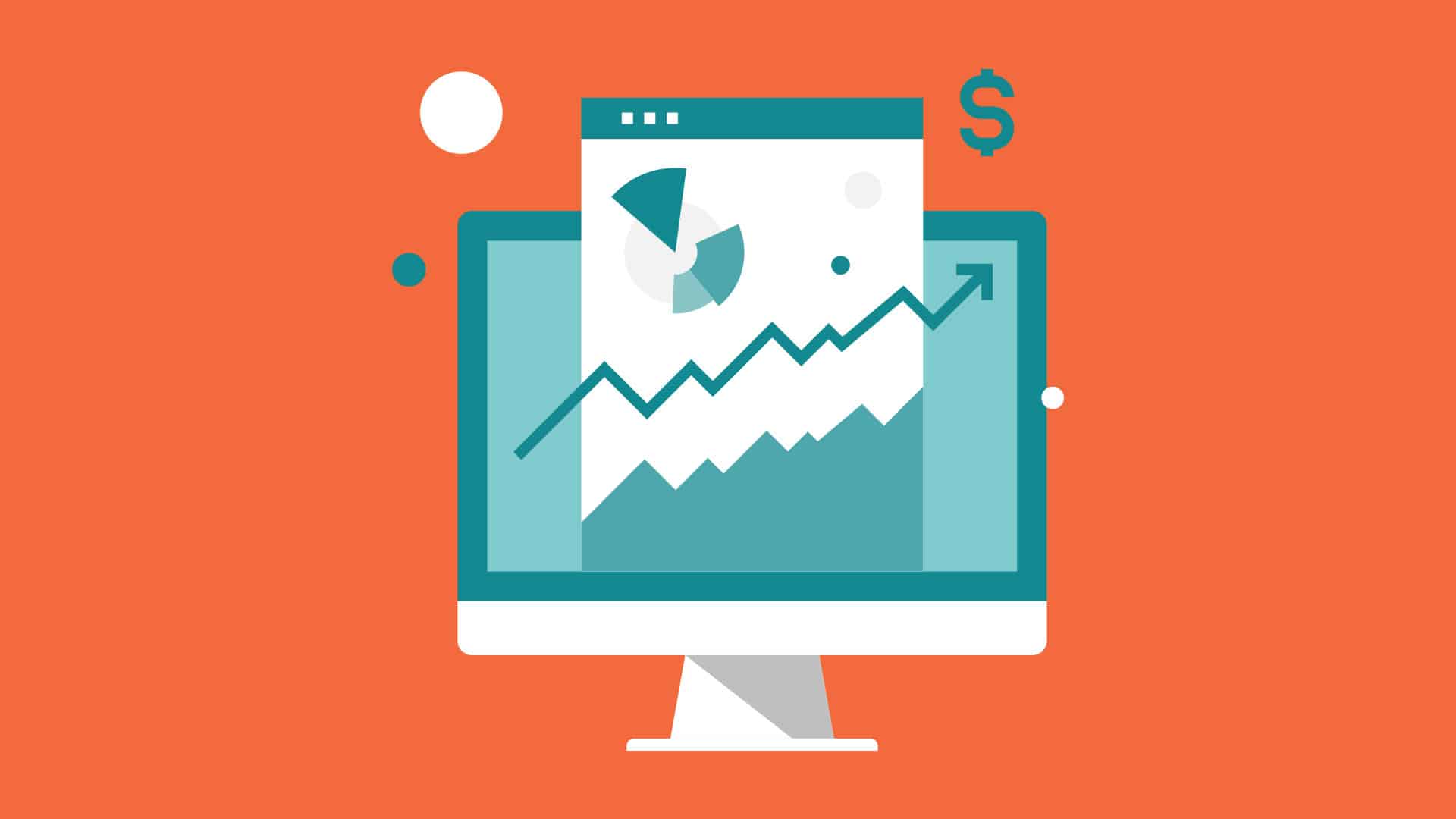 Strategy
3 Must-Have B2B Market Research Tools That You Need Today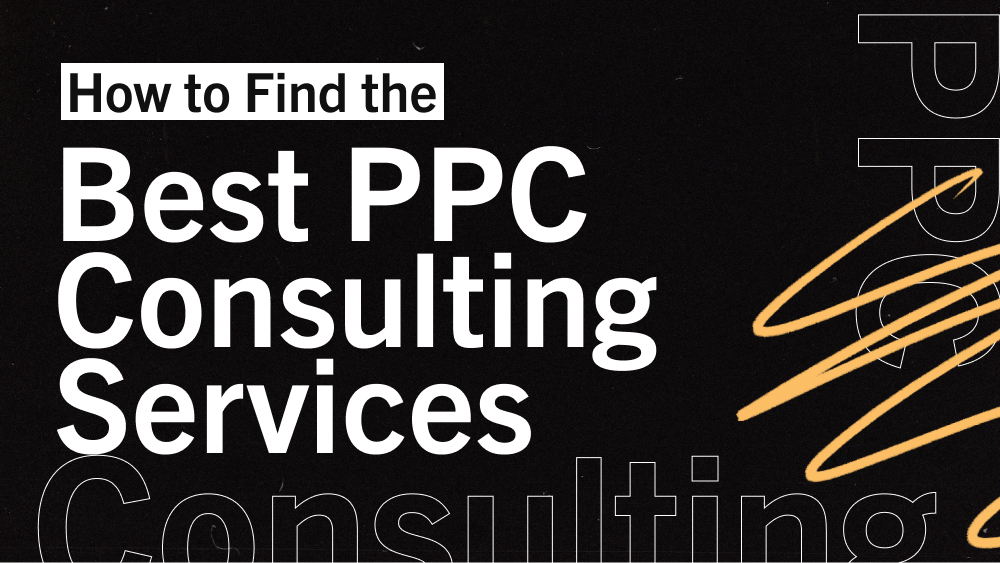 Agency Life
How to Find the Best PPC Consultant Services