Biggest B2B Marketing Challenges We See Daily [VIDEO]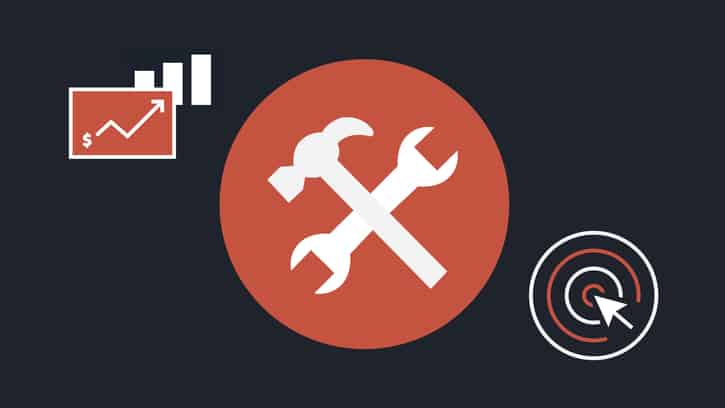 One of the blessings of working at a search marketing agency is we get to partner with over 70 different companies and help them solve daily problems. Today, we'll discuss the biggest B2B marketing challenges we see every day as an agency. Let's dive in.

[ Note: Learn or retain more by reading? We got you. Here is the video above in blog format.]
B2B Marketing Challenge #1 – Web Development
The first challenge we'll discuss is website development.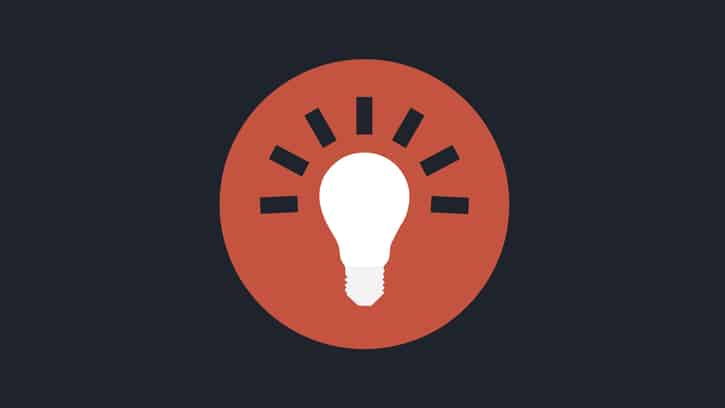 As a search marketing agency, we make various technical SEO adjustments to make positive changes for your website. Many times, we don't have access to the backend of your website.
Also, especially with enterprise companies, we understand you have to keep information protected. However, without access to the backend, we can't fix any problems you are experiencing. It's a balance, and it is challenging to help your website improve if we're not allowed inside.
But it's not just agencies who need to make development changes. It's also in-house marketing teams.
One of the most significant constraints and challenges they face is executing on their creative ideas.
For example, if they want to try something new with their website, they can't because they don't have a software engineering or programming background.
Of course, some programs provide reliable workarounds for this B2B marketing challenge. One such example is Google Optimize.
With this A/B testing software, marketing teams are empowered to test changes to web pages without having to change the real code that currently resides there.
This provides intrinsic value as teams can measure results stemming from page variants to that of the original page's results. Winning modifications can then be implemented temporarily through Google Optimize.
However, this represents a half-measure as top results are generated from these changes being made by a permanent change to the code.
Even with workarounds like Google Optimize, make sure you have development hours blocked out for software engineers and developers to work on the company's own website and marketing.
B2B Marketing Challenge #2 – Content Creation
The second B2B marketing challenge we see almost universally is content creation.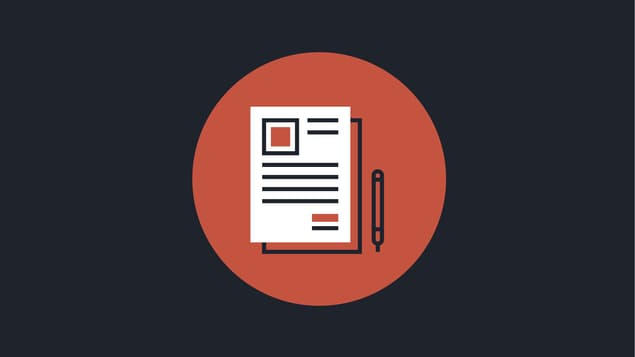 Let's face it. Crafting effective content is hard. Why?
Time may not be available to star in a video or to write an article (that's well thought-out and has a purpose for your audience). Or, maybe that's not your talent, or you could add value to the company somewhere else.
When it comes down to it, you need to produce quality content consistently for, not only your marketing but your sales efforts.
You've heard it before. "Content is king."
Did you know "Content marketing gets three times more leads than paid search advertising?"
At Directive, we prioritize the discoverability of our clients' sites but also their ability to drive marketing qualified leads.
This discoverability leads to more traffic. Content plays a significant role in this process and is frequently the main crux leading visitors to your site.
Within Directive, we have many helpful guides to make content more interesting for your audience, content case studies, and even an entire content marketing service dedicated to the execution of content strategy.
It is that important.
First and foremost, to reap the benefits of content, ensure your pieces are discoverable.
Discoverability is often cast aside when content teams build out their content calendars. Prioritizing discoverability means each piece of content has a dedicated search term that is referred back to often, has supporting content built around it, and has a complementary linking structure.
With so many moving parts, this is one of the more time-consuming B2B marketing challenges.
However, with the right team of search marketers and subject matter experts, the results are worth it.
Search Matter Experts, Assemble
One of the best ways to handle the B2B marketing challenge that is content is to find subject matter experts in your industry and pay them accordingly to write exceptional deliverables.  
Having an internal content team with the capacity to write content continuously is one of the most significant assets to acquire if you're serious about your search marketing success. 
According to HubSpot, companies that produced 11+ content pieces a month generated 4X the leads compared to an organization that only published 4-5 articles a month.
But, how do you find subject matter experts who create enough quality content that addresses your audience's pain points?
The best way to find these writers is to look at top trade publications and industry journals. For search marketing, these include Search Engine Land, Marketing Land, Search Engine Journal, and Moz.
Those same authors who are willing to write for the big players are usually ready to write for you.
The catch? You might have to pay them more if your audience isn't as broad as the publications.
It's not rocket science!
If you're struggling with content creation and don't want to build a large in-house team, you can outsource the task.
However, be mindful. Only outsource to great writers who also have subject matter expertise. Any person on the street can claim to be a writer. Find experts who can win your audience over and lead them back to your site.
B2B Marketing Challenge #3 – Proving Value
The third struggle we see plaguing B2B marketers is proving value for their work.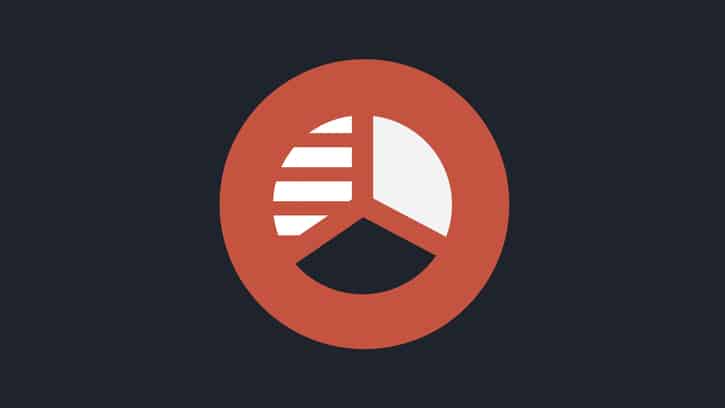 If we can not prove our value in our clients' eyes, the relationship can become strained. Therefore, the first step to overcoming this B2B marketing challenge is to align yourself with the overall business goals of your client, not just their website.  
A mistake that many search marketers make is an overreliance on vanity metrics, such as traffic or impressions.  
These metrics are not what drive business; lead generation is the accurate indicator of whether or not your search marketing efforts are making actionable change.
Since lead generation is essential to our daily tasks, we consider obtaining CRM access to be of the utmost importance.  
We find that numerous companies have Marketo, Pardot, or HubSpot accounts that sync directly into their Salesforce systems. However, they struggle to take the data from their marketing efforts and detail the entire journey of their leads.
For example, having a fleshed-out staging process that tells the "lead's" story enables businesses to prioritize specific tactics over others, to maintain cost effectiveness.  
For example, if an impression-based campaign results in an influx of opportunities but they fail ever to get qualified, this is something that must be made clear with your marketing platform.  
Without this story, it is difficult to attribute this small piece of the puzzle into the overarching strategy that dictates your search marketing efforts.  
Building and maintaining the entire puzzle is essential, so you make better decisions on a weekly, monthly, quarterly, and annual basis. This helps determine where you need to allocate time and budget without waste.
To overcome this challenge, there's essential software to come to the rescue.
You can look at software like Bizible, where they help map the entire journey and do different types of attribution models.
Beyond that, we've built a closed-loop analytic system that allows us to take all of our clients' data, put it into a Google Database, and pull it into the Sisense Business Intelligence Tool, which tells you the full story about your marketing campaigns.
Gone are the days of "guessing" if campaigns work. Let the data do the talking!
Whatever you choose to work with your data, ensure you're able to attribute your campaigns correctly.
As a B2B marketer, if you can't prove your value to your executive team, your efforts, talent, and ability are always going to be undervalued.
B2B Marketing Challenge #4 – Finding Time for Creativity
The last challenge we see crippling B2B marketers is creativity.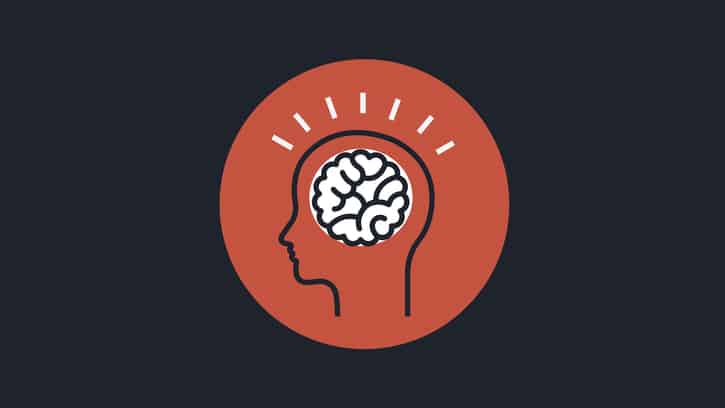 On the one hand, you must push the envelope and be on the cutting-edge when it comes to search marketing tactics. On the other hand, you must be aware of what the data is telling you and what continues to work in the industry.
You also have to remember your team's workload and what they're able to take on.
Balancing these aspects is where you'll find the best results, especially when it comes to web design changes.
For example, an old site can severely impact its ability to generate business. Having a team on hand that can implement web design best practices is a critical B2B marketing challenge that must change if results are expected.
But the reality is, most B2B marketing teams have a designer, but he/she is often stretched too thin. This type of constraint leads to this person taking their foot off the gas and resorting back to what they have done previously, leaving creativity behind.
Innovation drives success, but if there is no room left to cultivate it, the change will stall.  
The challenge is to think outside the box. At the same time, create a work environment that allows those around you to do so. If you don't have enough people on your team, you may not have time to add creative aspects that increase your growth. 
With the right resources, you can say, "Here's exactly why you need to choose our company over everyone else, even in a commoditized market, because we do things differently here."
Just saying that in a sales pitch is not enough. Each building block of your marketing and brand needs to exude it.
Investing in creative design is a beneficial strategy to immediately increase your average order value and conversions while growing your business.  
Final Takeaway
If you're battling any of these B2B marketing challenges head-on, don't stress. Our team would love to discuss your current search marketing strategies, discuss your business goals, and find ways we can partner together.
We don't have to do a proposal. You don't have to become a client, but we'd love to assist you by having a quality conversation.
Keep reading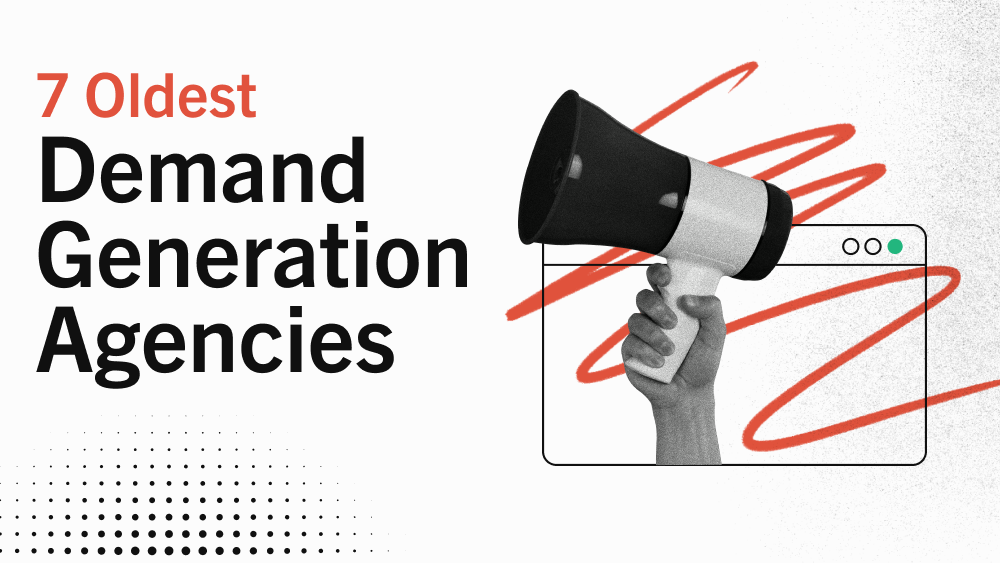 Agency Life
7 of the Oldest Demand Generation Agencies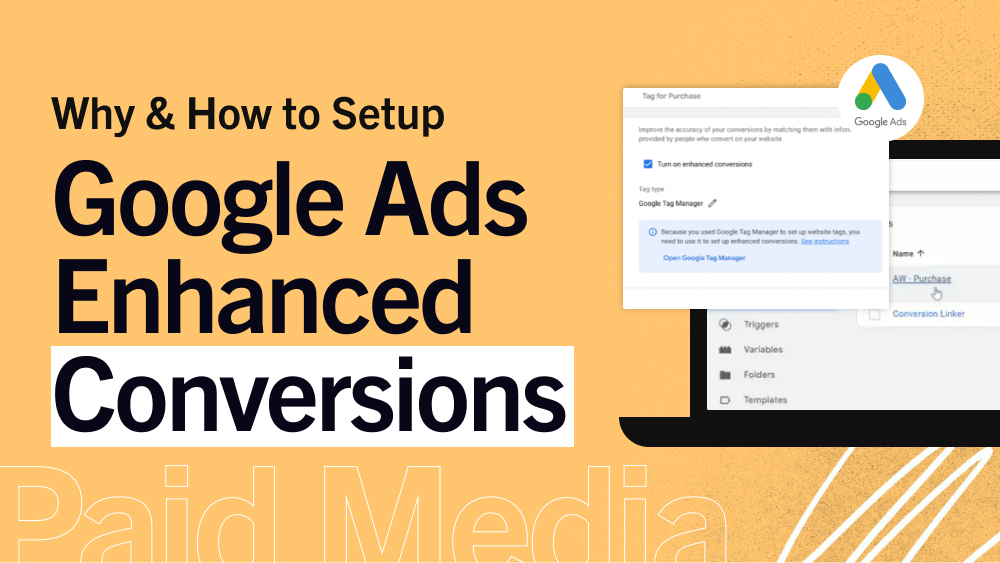 PPC
How to Setup Google Ads Enhanced Conversions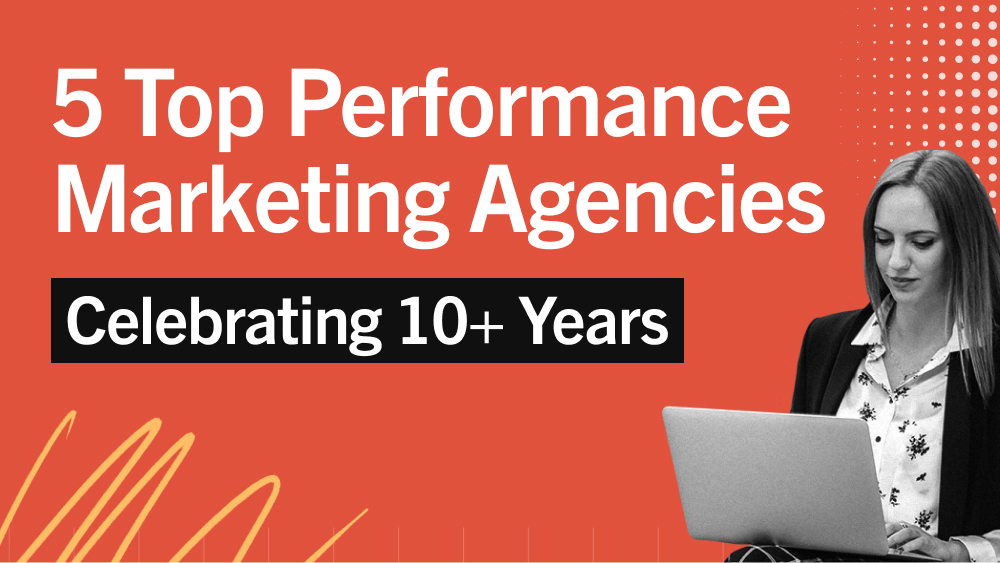 Agency Life
5 Top Performance Marketing Agencies Celebrating 10+ Years