Dynamic Remarketing [Beginner's Guide]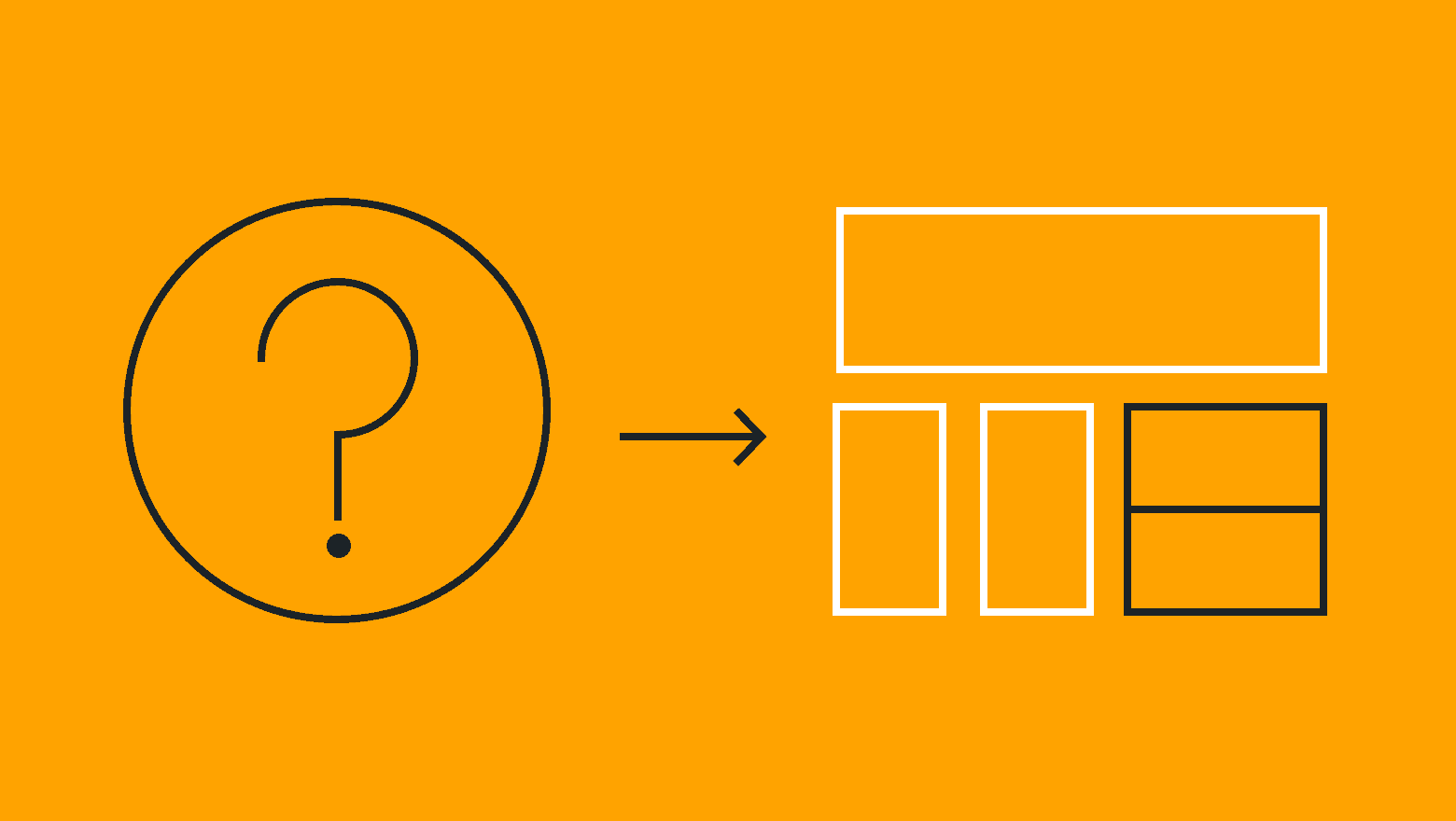 Are you curious about using dynamic remarketing ads in your next PPC advertising campaign?
In the competitive world of PPC advertising, dynamic remarketing campaigns are known for delivering more click-throughs and a better ROI than many other campaign types.
Many digital marketers are already familiar with how to set up a remarketing campaign and the power of re-engaging potential buyers who already know about your brand. Dynamic remarketing takes this capability a step further by personalizing ad creative based on the information in your remarketing lists, resulting in more contextual relevance and higher conversion rates.
To help you leverage this powerful Google Ads campaign type, we've created this guide explaining everything you need to know to get started with dynamic remarketing.
What is Dynamic Remarketing?
Dynamic advertisements change their contents and messaging automatically to present the products, services, and promotions that are more relevant to each individual user.
Remarketing advertisements target users who have previously interacted with your brand online, either by visiting your website, or through an app.
With dynamic remarketing, digital marketers can combine these two types of advertisements into a single, powerful targeting method. Dynamic remarketing ads use remarketing lists created by Google Analytics to target audiences with personalized advertisements related to products or services they have interacted with in the past.
You may have come across the term "programmatic creative" in the past. Programmatic creative and dynamic advertising refer to the same idea – using a software program to show the most relevant form of an advertisement to any given user. When ad creative is generated by a program based on information about the user, we say that it was dynamically generated. Dynamic advertising produces personalized advertising experiences with high contextual relevance to the audience.
How Does Dynamic Remarketing Work?
The process of dynamic remarketing begins with installing Google Analytics on your website and pasting the Google Analytics global site tag on pages that you wish to track. The global site tag uses cookies to monitor user behavior on your website, including which specific product or service pages were viewed by each user.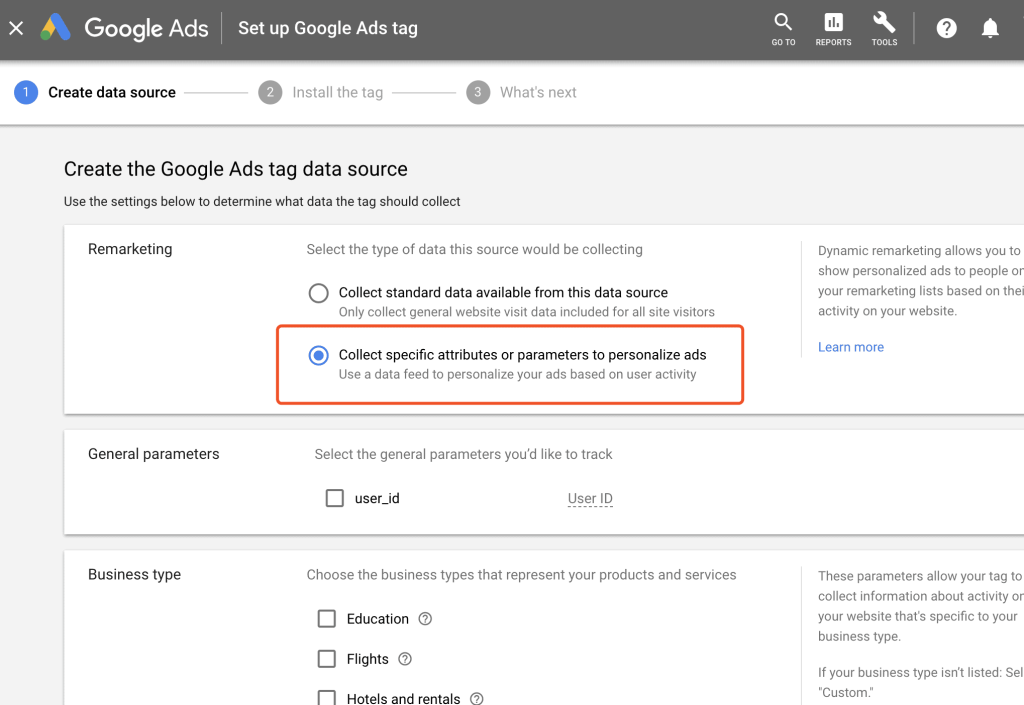 Image: Setting up Google Ads tag for Remarketing
On every page that you wish to track, you will need to install an event snippet with the appropriate parameters based on your business type. Check this page for a list of required parameters for your event snippet.
Next, you will need to segment users into retargeting audiences based on their engagement characteristics with your website. Google offers its own recommendations for how marketers should segment their remarketing lists. For our dynamic remarketing campaigns, we will focus on targeting users who viewed a product or offer page.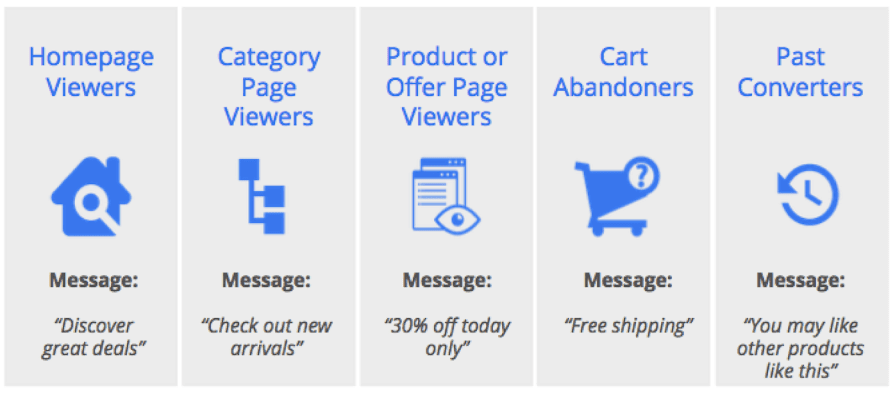 Image: Recommended List Segmentation Strategy – Source: Google
Now that remarketing lists are being created, the next step is to configure a product feed that Google will use to dynamically create ads for your audiences. A product feed is really just a spreadsheet (.CSV or .XLS file) containing product information that Google can use to dynamically create ads, such as the names of your products, product IDs, pricing data and image links.
You don't have to include every single product on your website in your product feed that you submit to Google, so feel free to trim the fat and focus on the best-selling and highest-converting items in your store.
For more information on the requirements for product feeds (based on your business type), check Google's resource page.
Once you've set up your global site tags, event snippets, and product feeds, the final step is to configure responsive display ads for use in your dynamic remarketing campaign. Your responsive display ad will serve as the base template for dynamic retargeting ads, but Google will use images and information from your product feed to target users in your remarketing list with the most contextually relevant version of your advertisement.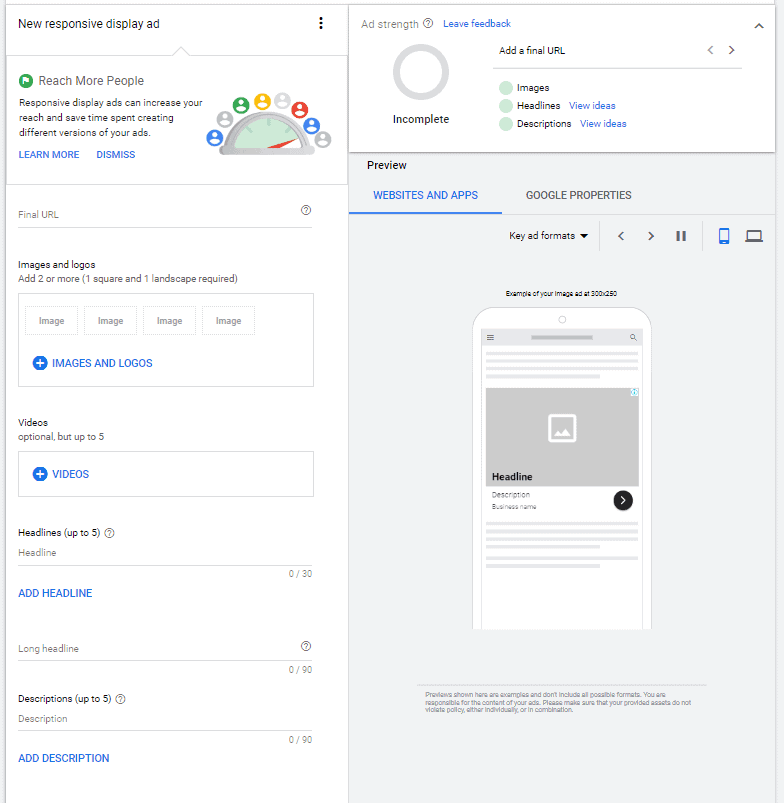 Image: Creating responsive display ads for dynamic remarketing campaign on Google Ads
When a user visits a website in the Google display network, Google uses browser cookies to determine whether that person belongs to one of your remarketing lists. If so, Google then serves them a version of the responsive display ad you created that features the product or offer they previously engaged with, along with special pricing or promotions to encourage clicks.
What are the Benefits of Dynamic Remarketing Ads?
The benefits of dynamic remarketing advertisements have been documented in several case studies. Some of the most commonly cited benefits include:
Increased Brand Awareness
When a user visits your website and leaves without making a purchase, a simple reminder may be all it takes to have that person return and finalize their transaction. Remarketing ads ensure that your previous website visitors see your brand, logo, and website again and again, increasing awareness of your brand in the marketplace.
Increased CTR
Dynamic remarketing ads frequently enjoy a higher click-through rate than regular responsive display ads, due to their increased relevance and personalization for audiences.
Decreased CPC
When an advertisement generates a high click-through rate, Google will adjust the quality score for that ad in a positive direction. This has a direct impact on lowering cost-per-click and connecting you with high volumes of super-relevant traffic at the lowest possible cost.
Increased Conversion Rate & ROI
Dynamic remarketing ads have been associated with increased conversions and increased return-on-investment for your marketing campaigns.
Google has published several case studies detailing the incredible results that companies have achieved with dynamic remarketing ads.
Sierra Trading Post was able to capture 35% more traffic and boost conversions by 500% after integrating dynamic remarketing ads into their overall Google Ads strategy. Netshoes used dynamic remarketing to double their campaign ROI and achieve a 30% increase in revenue while doubling CTR. In a third case study published by Google, Campmor launched a dynamic remarketing campaign that helped it achieve 300% greater CTR and 37% lower CPC compared to the prior six-month period.
Summary
Thanks for checking out our beginner's guide to dynamic remarketing ads.
Dynamic remarketing is one of the highest-performing campaign types on the Google ad network. We hope this article inspires you to incorporate dynamic remarketing into your future digital advertising campaigns.
Keep reading
Agency Life
Top 5 Oldest Performance Marketing Agencies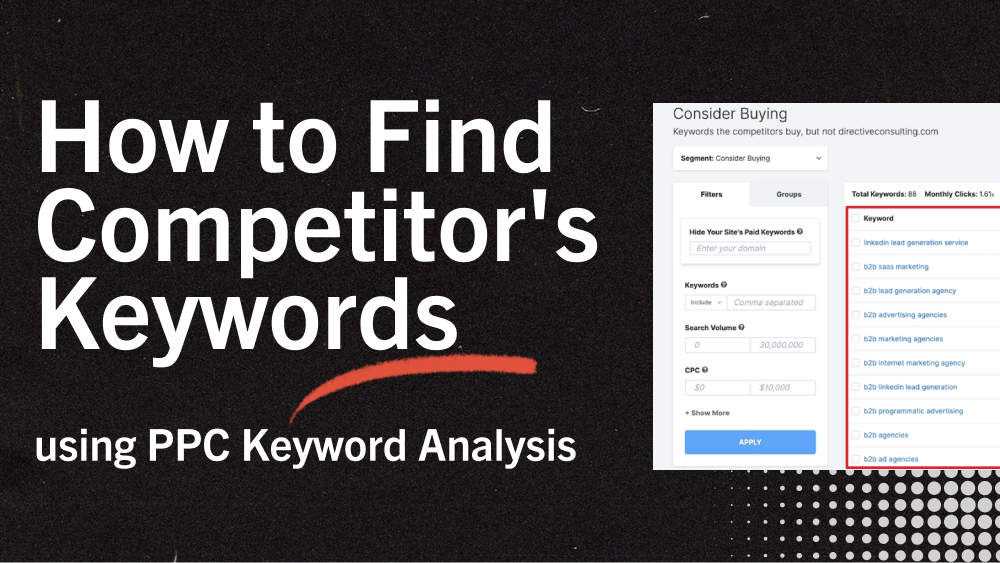 PPC
How to Find Competitor's Keywords with SpyFu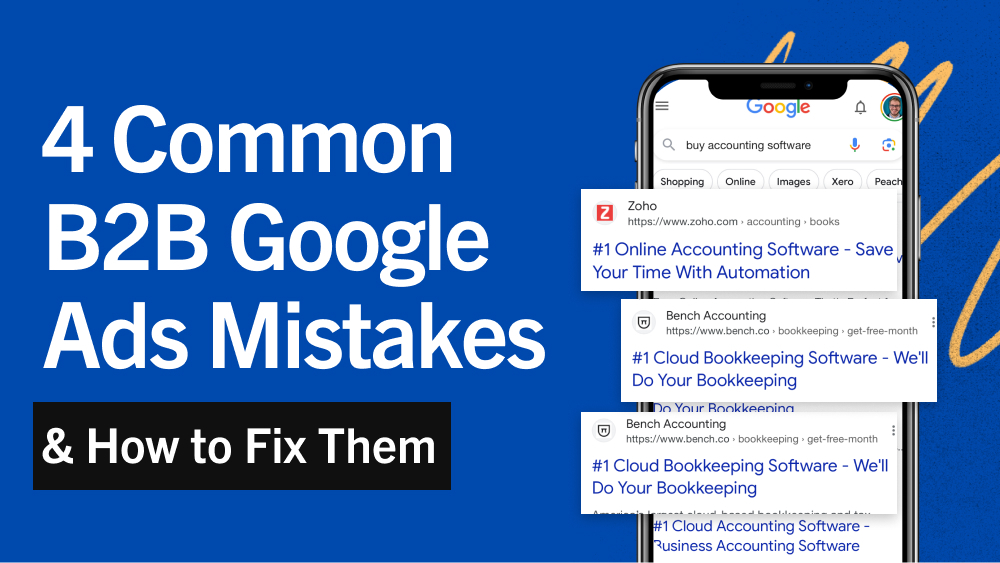 B2B
4 Common B2B Google Ads Mistakes and How to Fix Them