Got Your Budget Cut? Here's What to Do About It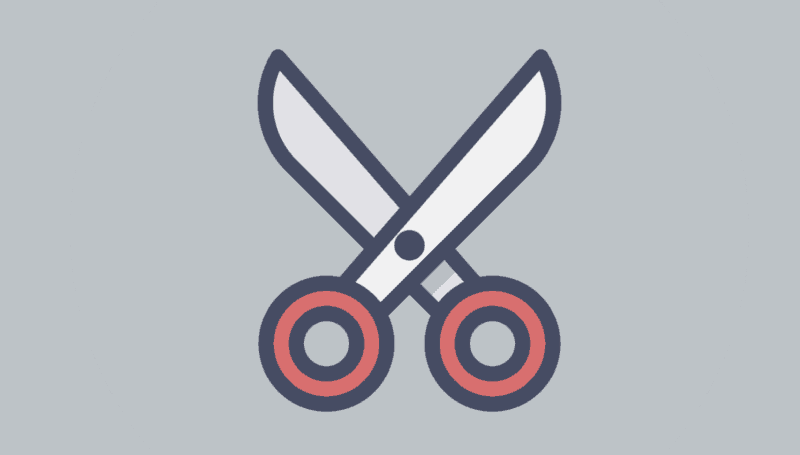 While the majority of marketers are expecting increases to their marketing budget this year, 14% are bracing for a cut.
This is up from only 3% who expected cuts a few years ago and is the second highest reported percentage in the last five years for B2B marketers.
Budget cuts, while unpleasant, aren't necessarily the end of the world.
Many companies have been cutting their marketing budgets on purpose for years while shifting focus away from "gimmicky" strategies into more sustainable (and affordable) solutions.
But the key to success, when faced with a limited marketing budget, is to understand the real drivers behind ROI.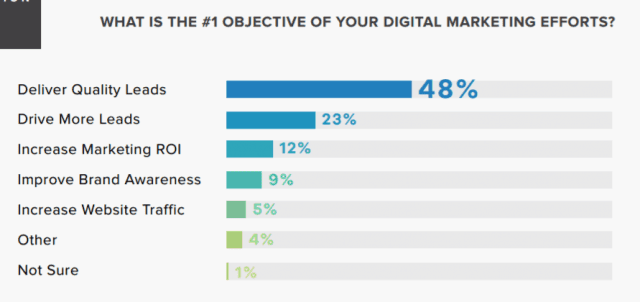 B2B brands can spend millions of dollars on fancy ads or the latest marketing software without seeing the results they want. Meanwhile, brands with much smaller budgets could be doing better.
That's because marketing is not all about how much money you have in the bank. There are plenty of ways you can still benefit from a financial scale back.
You just have to understand when to fight for your budget, when it's okay to let go and how to leverage the money you do have to generate leads, no matter how much is sitting in your budget.
What to Do When Your Budget Gets Cut
There may be plenty of reasons why companies decide to cut their budget.
This could include things like an industry recession, company-wide profit loss or simply wanting to save and reinvest in other areas of the organization.
If you were to follow traditional advice, there's a case to be made for defending your budget or attempting to persuade management not to make any cuts.
Marketing is still a vital component of growth, after all.
According to BrightTALK, 61% of B2B marketers say that a lack of resources (staff, funding, and time) is one of the top obstacles to successful lead generation.
And they list securing the budget as the fourth biggest challenge overall.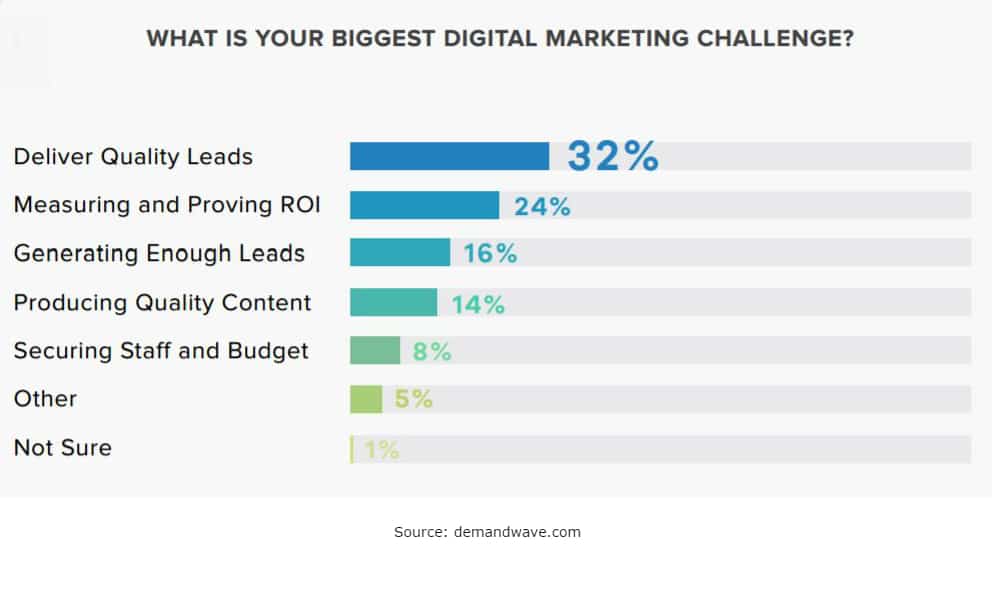 So it's entirely possible for a marketing team to make their case to management as to why the budget should remain intact.
But not all marketing teams will be able to do this.
Depending on the reason for the cut, it may be inevitable that certain resources are allocated to other departments to save the company, for example.
In which case, no amount of propositioning will save your budget. That shouldn't throw you off just yet, though.
A budget cut doesn't necessarily spell doom for lead generation if you know what's absolutely essential to your marketing campaign's success and what can be put aside.
The Case for Embracing a Budget Cut
A lot of companies are embracing the idea of slashes to their marketing budget.
Some studies show that most marketing materials being produced don't even make it to the sales team.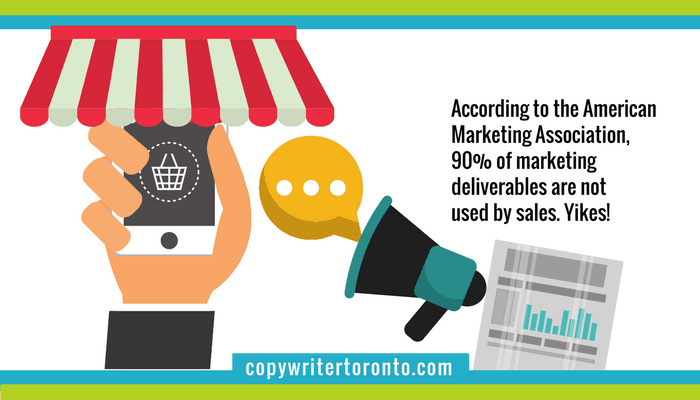 This means that most of your marketing expenses may be going to waste on strategies that don't produce results.
This is partly the reason why bigger brands are scaling back their marketing budgets even when they don't have to.
Unilever, for example, plans to cut their advertising by 30% this year as well as the number of creative agencies they work with by up to 50% (they currently work with over 3,000 vendors).
Their reasoning? To produce "much better advertising and marketing campaigns."
They are following in the footsteps of their rival, Procter & Gamble (P&G), which also reduced their agency roster by 50% and cut $140 million from their digital ad budget.
In P&G's case, they made the move to set "a higher standard of excellence on advertising quality with a focus on brand performance."
So far, they claim to have saved $620 million (£496.7 million), which they plan to reinvest in other areas of the company.
Considering that P&G is one of the biggest advertisers in the industry, this still leaves them with a substantial marketing budget that not all B2B businesses may be able to match.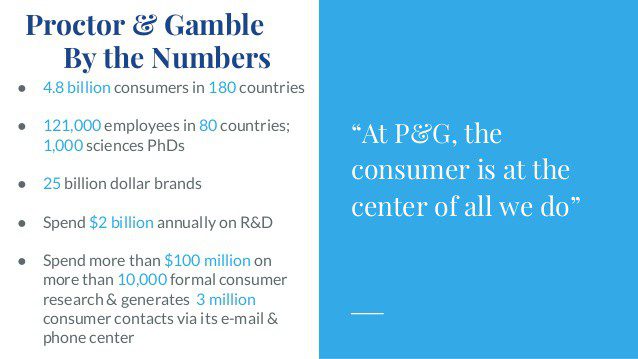 But the move away from promotional spending by the likes of P&G and even Unilever still makes an interesting case study for smaller companies who also seek to improve their marketing efforts on a tight budget.
This move also seems to signify a wider shift in thinking among many brands, where marketing efforts are focused on quality instead of quantity and long-term impact matters more than short-term gain.
In some ways, this takes the pressure off of the sheer scale of a marketing campaign and places the spotlight squarely on lead nurturing and, ultimately, ROI.
Nurturing MQLs With a Limited Budget
When it comes to lead nurturing, many B2B marketing experts believe that the focus will shift from developing specific strategies (digital advertising, content marketing, etc.) to an overall promotion of education for marketers and consumers alike.
B2B businesses currently spend less of their budget on marketing training for products and services than they do for social media advertising and other direct expenses.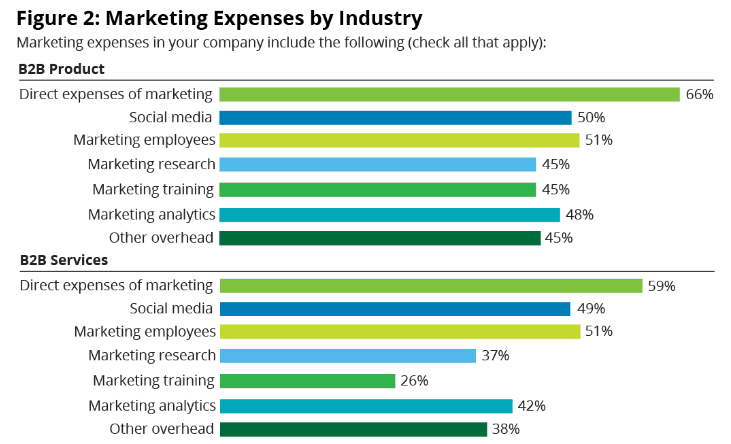 But that will need to change if B2B marketers hope to succeed with a smaller budget.
Pawan Deshpande, CEO of Curata, notes that roughly 80% of customer journeys happen before they ever consider making a sale, but the majority of marketing budgets are spent on the mid-to-bottom of the sales funnel.
Pawan suggests that B2B companies should focus on researching their audience at the top of the funnel instead and invest in technology that helps fill in the gaps of their research.
B2B companies that want to increase the quality of their marketing should, therefore, learn how to develop customer personas and understand the motivations behind the purchase, and not just learn how to implement the specific drivers of conversions (CTAs, etc.).
Justin Gray, CEO & Founder of LeadMD, Inc., on the other hand, says that companies don't need to buy more technology at all, and should instead invest in the tools they already have or in software that helps connect with customers one on one.
"This degree of [relationship with the customer] necessitates skill-sets not often found in marketing," he says.
"We must change that by investing in education and training [instead of more technology]."
Andy Crestodina, Co-Founder & Strategic Director of Orbit Media Studios, agrees, saying that companies should "put resources into developing detailed training materials" as well as spend more time documenting processes.
Because marketing and sales strategies can change rapidly, marketers should also consider investing in long-term marketing solutions that are sure to withstand the test of time.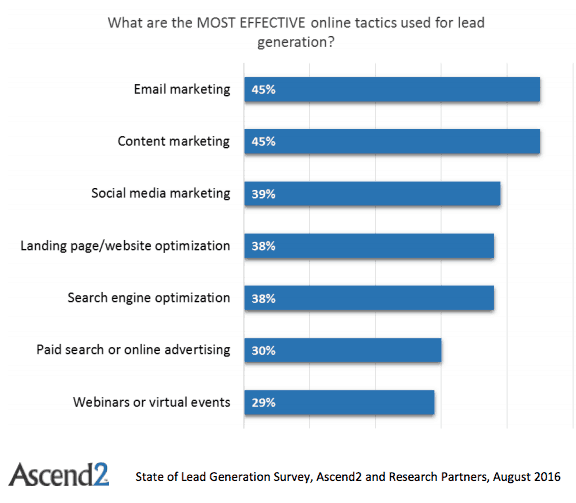 While strategies like social media, mobile apps, and even content marketing in certain cases are considered to be popular now, marketers should remember that they weren't always so popular.
There's still a chance that they may fall out of favor with younger B2B buyers, or that technology may once again shift the way that buyers make purchasing decisions.
In the modern world, no marketing strategy is completely guaranteed.
That may be why many marketing experts are now putting more emphasis on training processes, relationship building and long-term objectives instead of spending resources on flash-in-the-pan gimmicks.
Improving Marketing Performance With Any Budget
But what does this all mean for the future of B2B marketing, especially with a limited budget?
There are three things that B2B marketers should focus on when it comes to nurturing leads and improving performance with whatever budget they have.
Focus on offering insights and value, not just a product or service
People will always need a reason to care about your business. This will be true whether you have $10 to spend on advertising or $1,000,000.
Considering that the future of B2B marketing may revolve around smaller budgets or even smaller teams producing higher-quality ads, marketers will need to provide more value for every dollar spent.
This means not just boasting about the benefits of your product or service, but insights that give your customers a reason to care.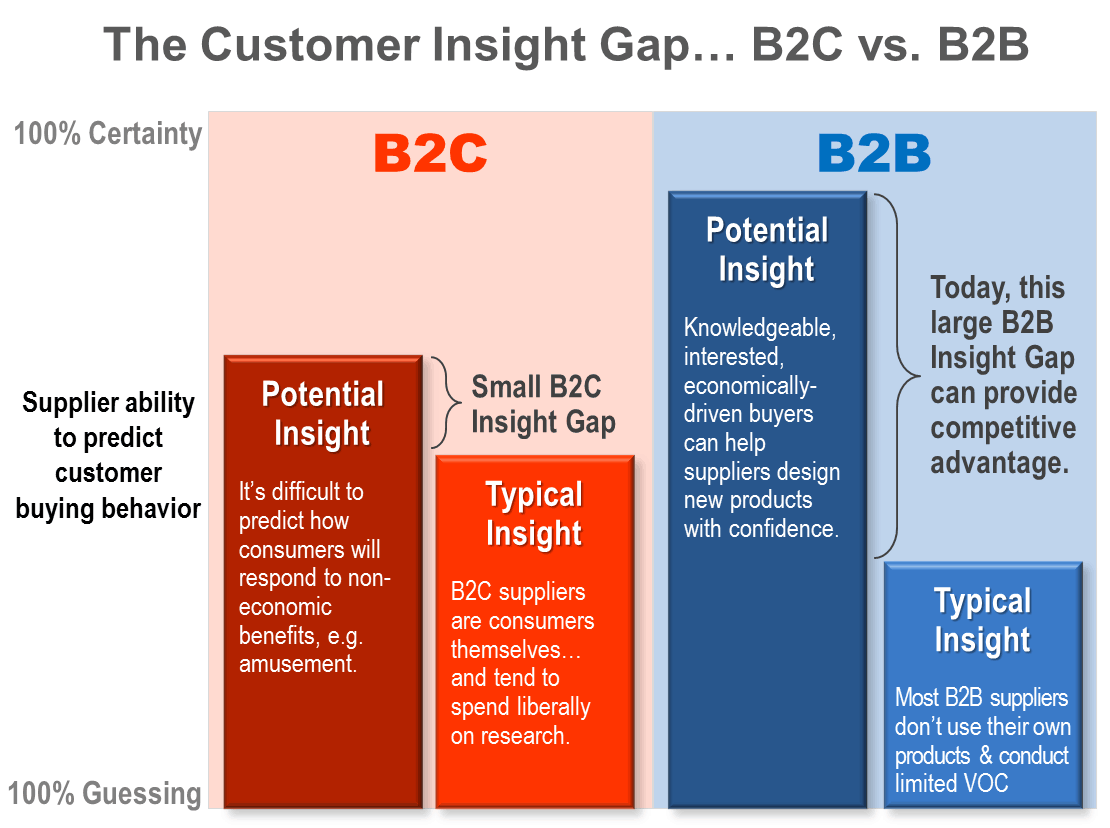 Marketers should center their efforts on reframing how the customer thinks about their business and what makes their brand unique as a supplier.
This will allow you to focus on the real value provided to the customer through your services, not just on how they hear about your brand or whether or not they open an email about your services.
It's a "bigger picture" approach to marketing that will hopefully help you narrow down which marketing tactics are worth the value of your budget and which ones can be skipped.
Focus on vendors that are producing ROI
With a smaller budget, every investment you make will need to be worthwhile.
According to one 2016 demand generation survey, B2B buyers are now scrutinizing the vendors they use more closely than they have before.
This not only means that your B2B company will come under more scrutiny, but that you should also be examining the vendors you work with to ensure that they're giving you the most value for your investment.
The 2016 survey found that respondents ranked ROI as one of the top 4 most important factors for choosing certain vendors.
Also included was timeliness of response and demonstration of knowledge about the industry as a whole as well as about the companies they are serving.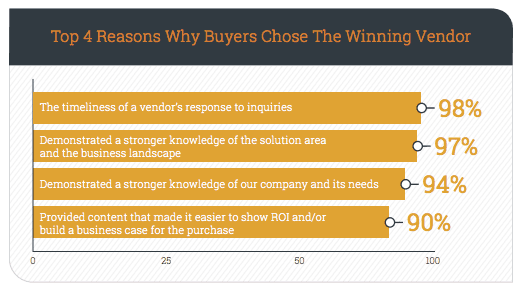 In other words, brands should be asking their vendors: "What can you really do for us?"
The same reasons that customers choose you as a vendor should be your criteria for choosing other vendors. Do they truly care about your company and are they getting you the results you want?
When every dollar counts, you want to ensure you're seeing the right type of ROI from your vendor relationships.
As was the case with P&G and Unilever, reducing vendor relationships may be the best thing for your marketing efforts anyway, even if you have the budget to keep them.
Focus on the next generation of B2B buyers
The way you will market to your target audience will need to change, too, regardless of how much your budget changes.
If your current marketing tactics are focused on Baby Boomers and Gen Xers, for example, you will most likely see results as long as they are the ones with the B2B buying power.
But eventually, your customer demographics will transition whether you're ready for it or not. Soon, the majority of B2B buyers will be Millennials.
Studies show that Millennials are spending much more on B2B services today than other generations. In fact, 34% said they had budget or final sign-off for tech purchases compared to 27%of Gen Xers and only 23% of Boomers.
But marketing to a younger generation means switching approaches.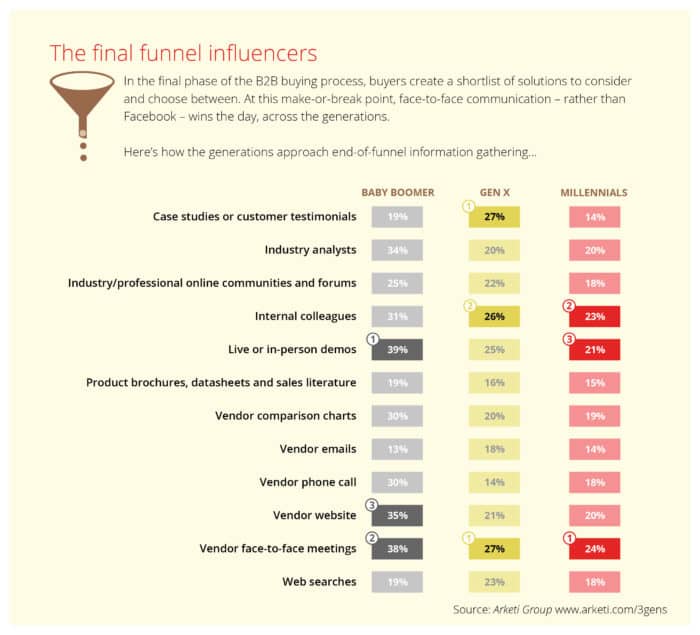 Younger generations care less about face-to-face meetings and vendor emails. If the majority of your budget revolves around these strategies, you may see a decline in interest and sales performance over time.
Again, this goes back to educating your marketing team on how to adjust to the needs of a different generation of B2B buyers and the motivations that drive them through the funnel.
Without understanding the next evolution of marketing, you risk becoming irrelevant, even if you have millions in your budget to spend.
Conclusion
While budget cuts are never enjoyable, they are not a death sentence for your lead generation efforts.
B2B companies that want to survive budget cuts should shift the focus of their marketing campaigns to quality and long-term marketing strategies that provide real value for their customers.
When every dollar counts, it's important that vendor relationships and any investments produce real, measurable ROI for the brand.
There may come a day when you need to cut ties with certain marketing strategies or vendors to ensure that your customers are getting everything they need.
But in many cases, this should be happening regardless of the size of your budget.
After all, you always want to be doing what's best for the customer, no matter how much money you have in the bank.
Keep reading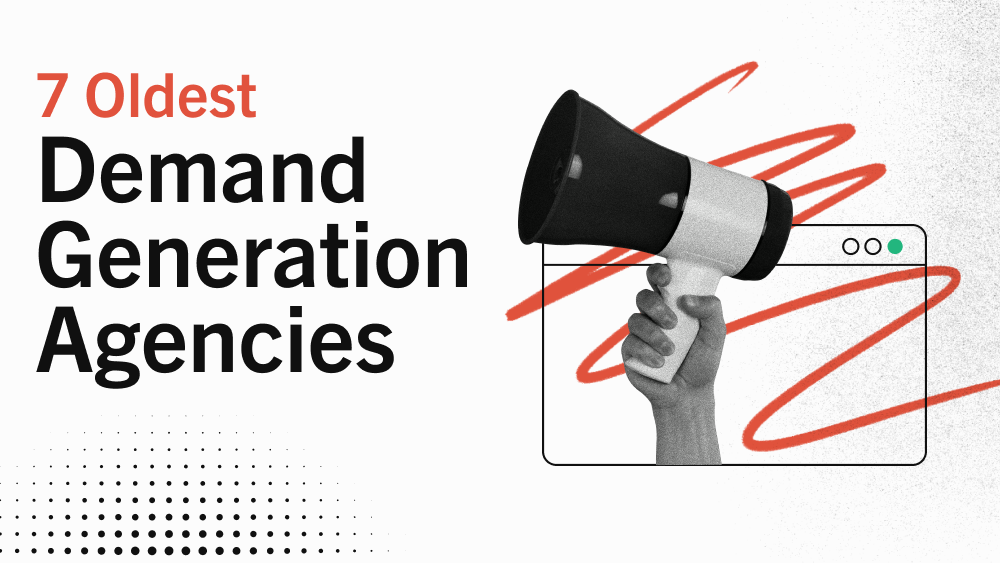 Agency Life
7 of the Oldest Demand Generation Agencies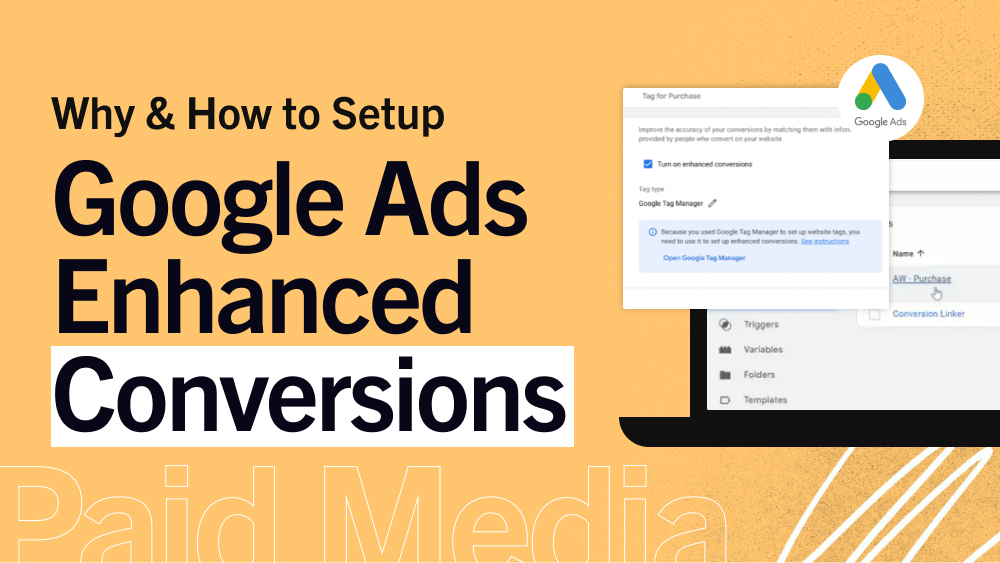 PPC
How to Setup Google Ads Enhanced Conversions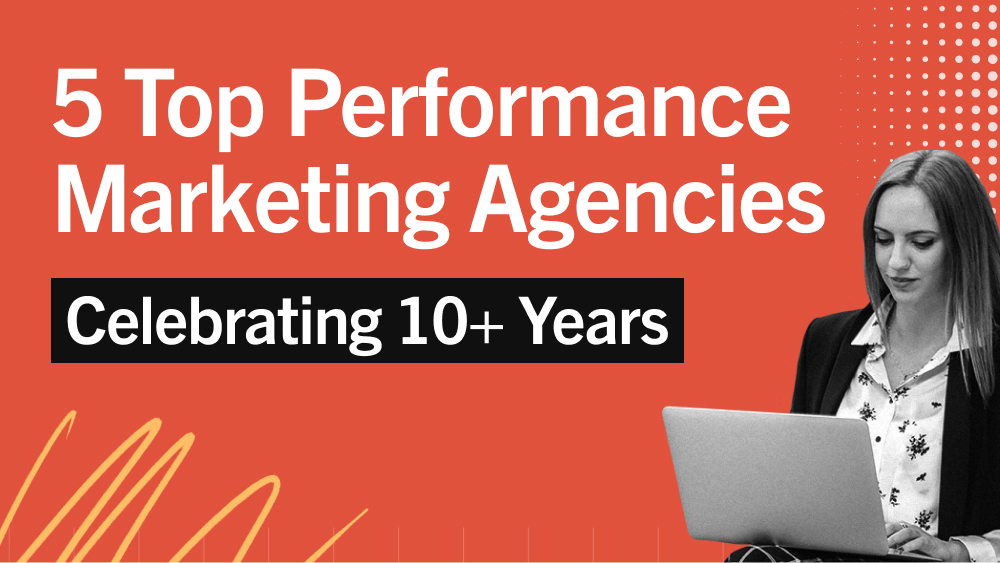 Agency Life
5 Top Performance Marketing Agencies Celebrating 10+ Years