Hacking SEMrush For Targeted Lead Generation [VIDEO]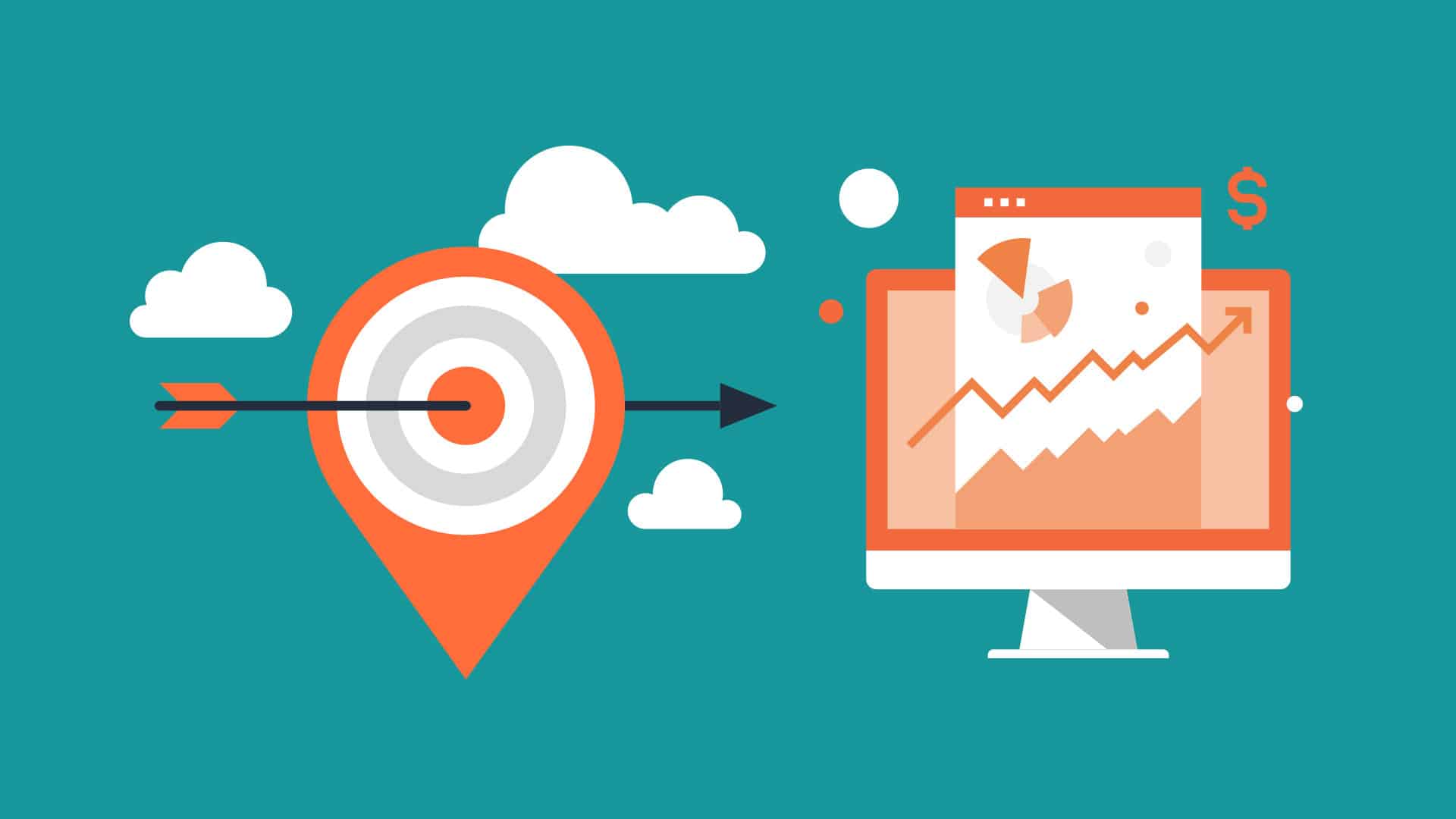 Hey there, everyone! Today, we're going to dive into a targeted lead generation hacking strategy by using SEMrush. Let's explore this new tactic.
[ Note: Learn or retain more by reading? We got you. Here is the video above in blog format. You're welcome. ]
Now, if you've been in search marketing for any length of time, you're probably pretty familiar with SEMrush.
We use it for all sorts of tactics and use cases here at Directive Consulting. But today — Let's focus on how you can figure out which exact keywords are going to work for your business to quickly generate leads from your PPC campaigns.
Find Your Paid Lists
Let's take a moment to assume that you're in an industry like ours or a software company — where third-party lists, like Clutch.co, Software Advice or Capterra, dominate the bottom of the funnel.
So any time you're looking for a specific software — For example, "healthcare software" — modified by "top", "best" or "reviews' — Capterra and Software Advice are going to show up pretty frequently.
Now, try that for your industry.
Take your primary keywords, like — for us — "SEO agency"
Combined with "top", "best" or "reviews"
Within those top results, if any of them are paid lists, you're going to want to grab that paid list URL — Copy and paste that URL.
SEMrush
All right, you got your URL copied. Now, you're going to head over to SEMrush.
On the left sidebar, click on "Domain Analytics", then within that dropmenu click on "Organic Research", and then underneath that, go to "URL". Now, at the top on the right side, you're going to paste in that exact URL you copied earlier.
When you do that, something amazing happens. You can actually see every keyword, that, that number one result ranks for.
SKAGs
The reason why this is so cool is that now you can start to build single keyword ad groups for all the specific keywords that people are looking for related to "healthcare software" or whatever your industry keywords are.
This is really important for targeted lead generation.
If you start with just a phrase match ("phrase match") or a broad match modified (broad+match+modifier) or, GOD forbid, a broad campaign (broad campaign), then you're going to have to set new negatives on a daily basis. There's almost an infinite amount of negative keywords!
We Do This For Our Own Business
We take our Clutch.co listing for "SEO agencies" — where we rank #3 — and then we build single keyword ad groups for all the different keywords that that page ranks for — and that the searcher is qualified to be our client.
You can do that exact same thing.
What's so powerful about this tactic is that it takes away all of the guessing. You're able to increase your search engine market share at the bottom of the funnel for the keywords that you already know at volume, that are working for a directory that, hopefully, you are already on.
So let's recap this actionable, quick tactic.
Hacking SEMrush For Targeted Lead Generation — Takeaways
Step #1: Understand your market place and what directories are ranking at the bottom of the funnel
Step #2: Copy that URL and paste it into SEMrush under the Organic Traffic tab underneath URL
Step #3: Set up single keyword ad groups that are going to dedicate the landing pages for these keywords
We're converting at over 10%, so hopefully, that's your benchmark. Let us know if you need any help to beat it.
Thanks for your time today and have a great day! Don't forget to subscribe to the channel and leave a comment below with any insights you may have on this tactic.
Keep reading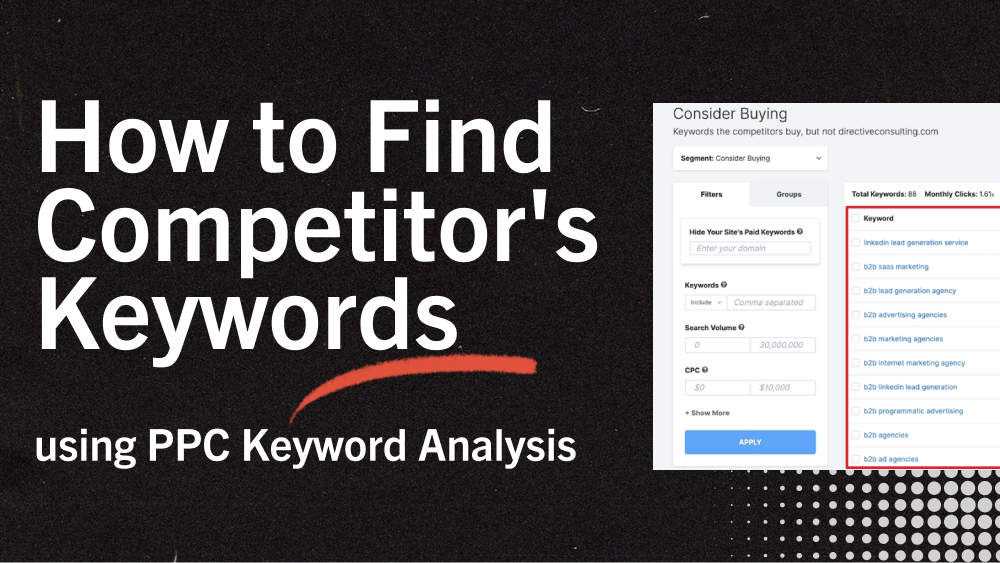 PPC
How to Find Competitor's Keywords with SpyFu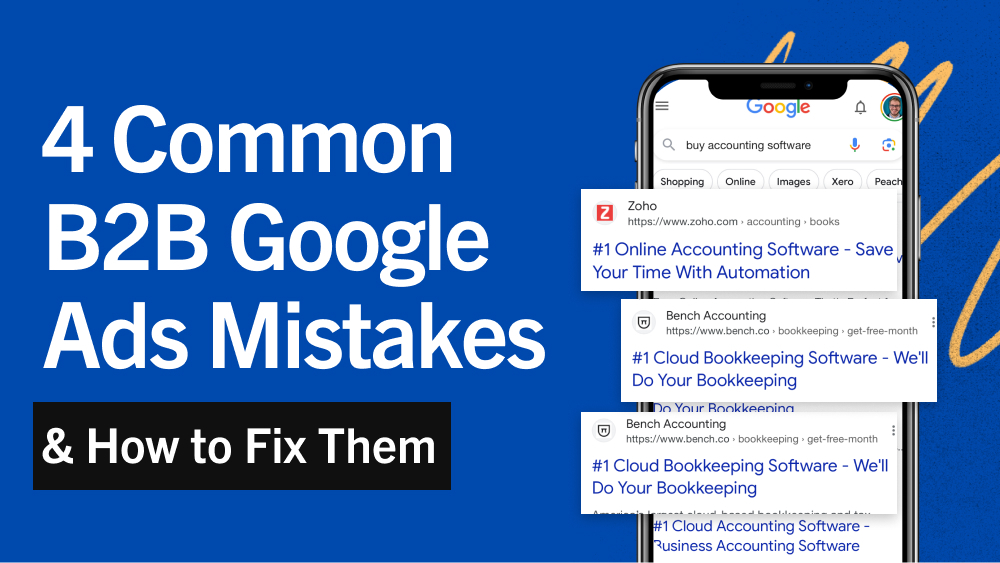 B2B
4 Common B2B Google Ads Mistakes and How to Fix Them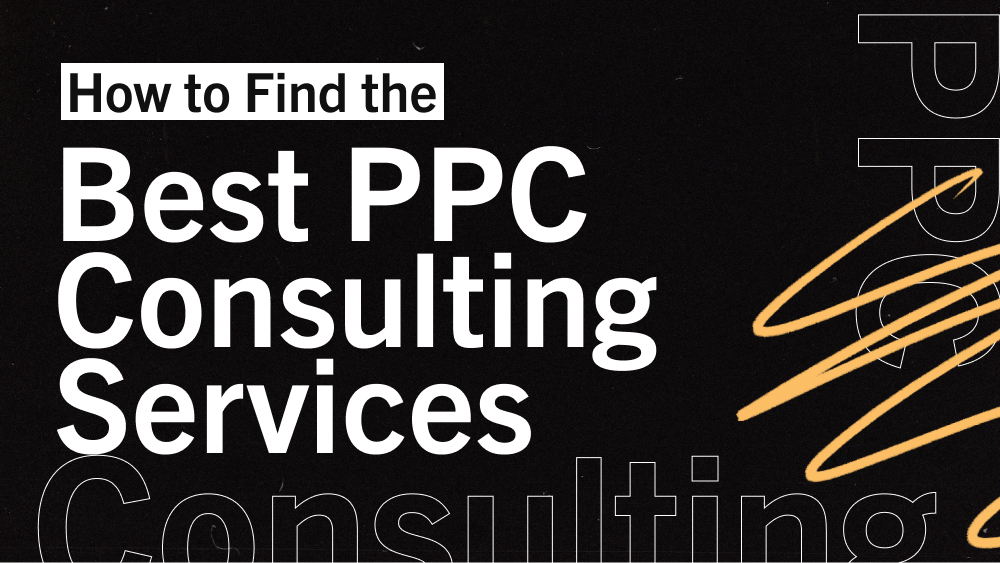 Agency Life
How to Find the Best PPC Consultant Services