Complete Guide for Guest Blogging on Your Industry's Top Blogs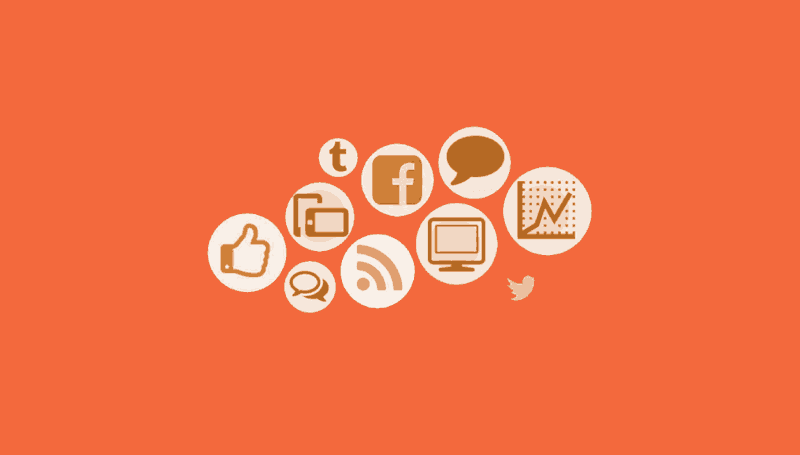 Becoming a B2B thought leader is incredibly difficult. In almost every vertical, there's an established community of "creators" and "consumers".
One of the most effective ways to transition from being a consumer to being a creator is by publishing exceptional content for your industry's largest publishers. The more expert-level content you can publish and authoritative, industry-trusted blogs – the more your own authority as a thought leader will grow.
Of course, the toughest part of thought leadership isn't the creation of guest content. It's actually winning the opportunities to publish your content on other sites that the biggest barrier of entry.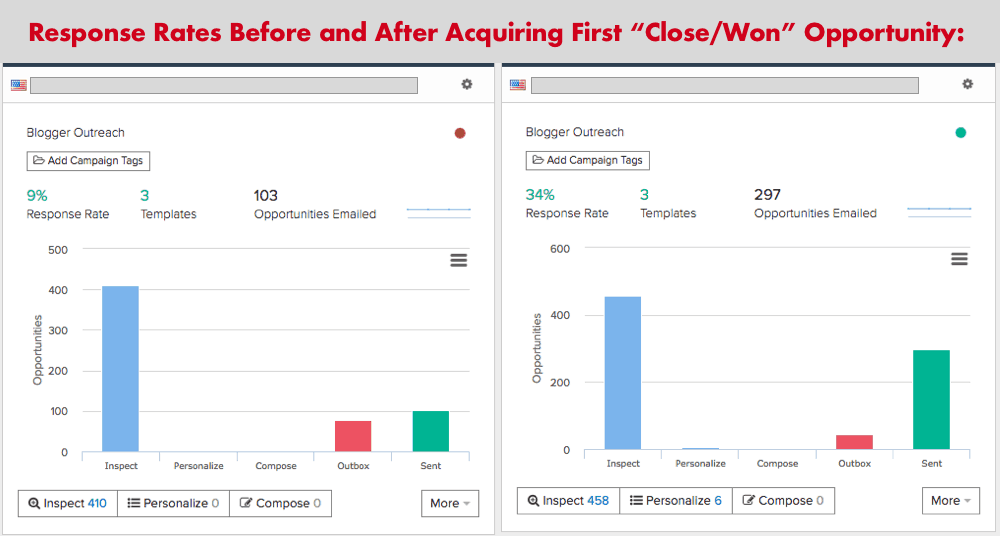 Here at Directive we've had the blessing of publishing thought leadership content across a number of industry-leading blogs. We've written for Moz, Wordstream, Crazy Egg, Convince & Convert, PPC Hero, Ahrefs, the list goes on…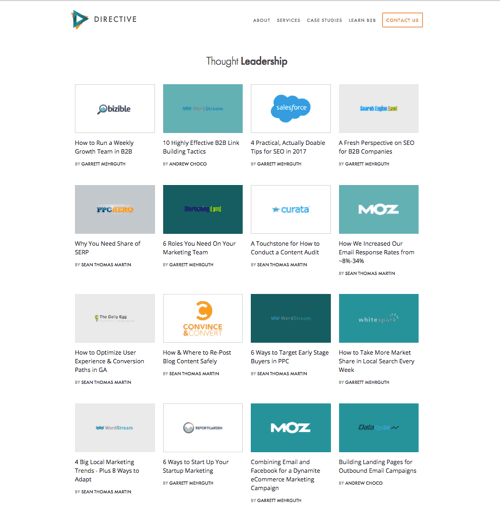 All these different opportunities didn't just fall into our lap. Through a long trial period of testing we were able to optimize our outreach cadences to maximize our guest posting potential. For a basic outline of how we optimize our email outreach, you can read this Moz post on the email tests we ran. But for the full process for how we guest blog for the top B2B blogs – keep on reading.
Breaking the Entry Barrier: Getting Your First Break
Guest blogging is all about leveraging your established industry authority. The more references you have of your consistent track record of quality, expert content, the easier you'll be able to acquire new guest posting opportunities.
It's a lot like the "you need work experience to get hired but you can't get work experience without being hired first" conundrum. And we found that it can seriously plague certain guest blogging campaigns if your client doesn't have an established portfolio.
But remember, at one point every thought leader was standing in your shoes. Even Directive's own CEO.
Garrett Mehrguth's Thought Leader Origin Story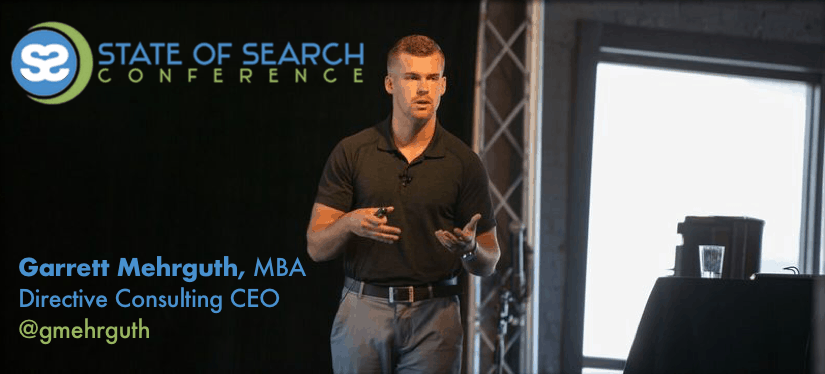 @gmehrguth / CEO & Co-Founder of Directive 
Garrett Mehrguth is Directive's Co-Founder and CEO. He is also one of our premier thought leaders as he can take credit for more than half of the posts on our Thought Leadership page.
These days, when editors see Garrett's name in the inbox it's a bit more energetic of a response than when he first started emailing them three years ago. But that didn't happen overnight. The key was – and still is – consistency. Here is his story:
It's incredibly difficult, maybe even impossible, to get published on a top blog if you haven't been published somewhere else.

I wanted to become a MozLocal Recommended Company. I figured what better way than to call the people already on the list and see how they did it. I called a couple, but couldn't get to the right person or really have a conversation until I called Solas Web Design which is run byMiriam Ellis.

After a terrific conversation, I learned that the key to getting recommended was creating terrific content, delivering awesome results, and building relationships with others in the community. I also learned that she was in-charge of MozLocal's Newsletter. (sidenote: We're now a MozLocal Recommended Agency)

The moment I heard that I thought: "This is my opportunity". I had recently created a cool piece of content on how local business can automate social media and let her know. She read it, loved it, and then featured it in the newsletter.

Opportunities like mine exist every day. You have to be willing to build the relationships, though. We did not get on that list or start publishing on top blogs because of some crazy outbound tactic. It was about being resilient and then giving back to the community with great content.
Remember that everything in B2B digital marketing takes time. Patience is a virtue that no successful search marketer can go without. Grit your teeth, and keep stepping on the gas until you get your first win – it will pay off.
Leverage Your First Win For Scalable Opps
After you get your first win you can start to leverage it in your outreach to prove that you're the real deal. The key is to, once you have your opportunity, tell others about it and build up your foundation of places you've published. This should make winning new guest blog opportunities easier and easier.
Here's what Garrett's first scaled outreach looked like: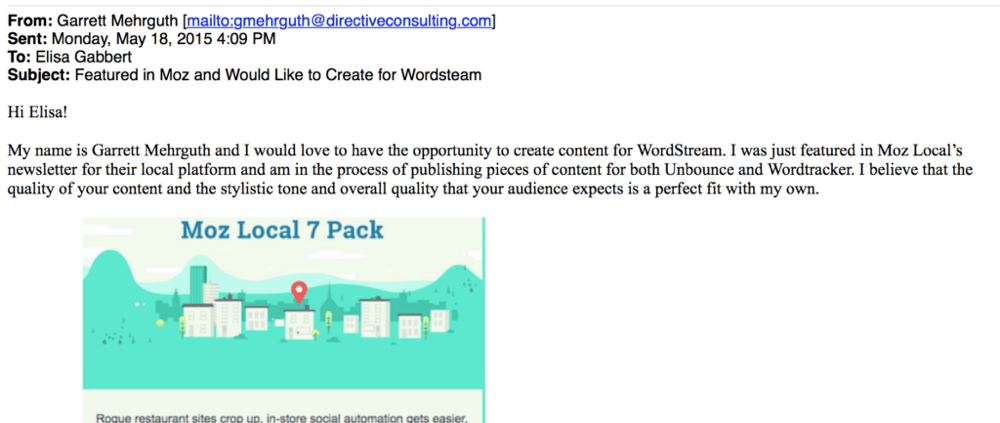 Of course, this email cadence has come a long way since this first email was sent. These days we are constantly publishing thought leadership across countless industry-trusted, thought-leading blogs, as well as niche B2B blogs to target our focused audience.
Below is the full-blown Directive Guest Blogging Guide. And don't worry about when you read this post. We are constantly testing and optimizing our outreach systems and campaigns. This means that there are new tactics to improve your guest blogging opportunities coming down the line. If you enter your email below, we'll update you when we get the results from each new test.
We'll update this post every time we run a new test AND every time we get the results from our previous test. This way – you don't have to constantly split test your campaigns. You can just check you inbox for our latest results!
The Directive Guest Blogging Guide [2017]
This guide will be updated as regularly as possible with new tests and tactics. The below guide reflects Directive's current system for identifying guest blogging opportunities and contact outreach. It also covers outreach best practices and how to best leverage and create guest content.
Step 1: Identifying Opportunities
We use a suite of different outreach and prospecting tools to collect different opportunities. Whichever tool you use will rely on the scale and intensity of your guest blogging campaign.
We've battled between two different tools primarily, Pitchbox, and Buzzstream.

Both tools are great for prospecting recently published posts and different search queries to find contact information for new prospects. But each plays to a different strength.
Buzzstream's platform is built for more continual monitoring and outreach. You can build out templates that can be easily reused and even use the BuzzMarker plugin to continuously prospect contact info from any page you're on.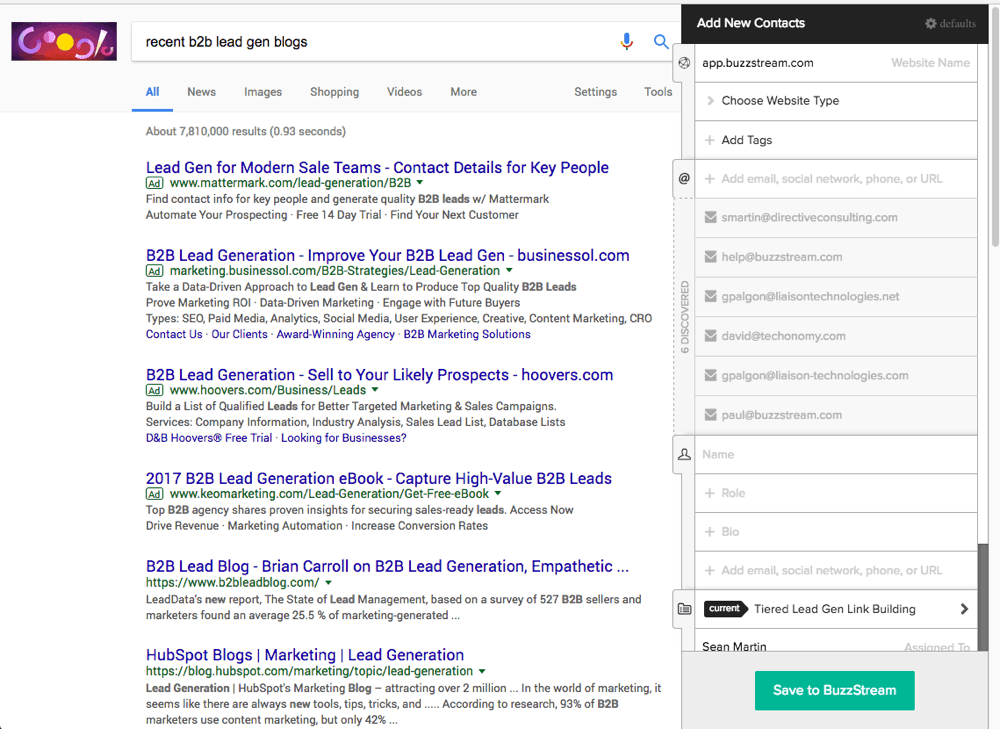 However, we found that prospecting shouldn't be so much of a continual process. It's often more cost-effective to collect all your prospects at the onset of your campaign and work off a set let. For this reason, we landed on Pitchbox as the winner of our little tool test.
Pitchbox's strength lies in its email outreach feature. While Buzzstream does allow for multiple templates, there is no auto-follow-up feature. So you have to set reminders for yourself to follow up and resend all the emails that didn't reply to your first email.
Pitchbox allows you to build 3 step cadences with auto-follow-up, which makes scaling your outreach far more manageable. You can even choose the time-gap between your emails.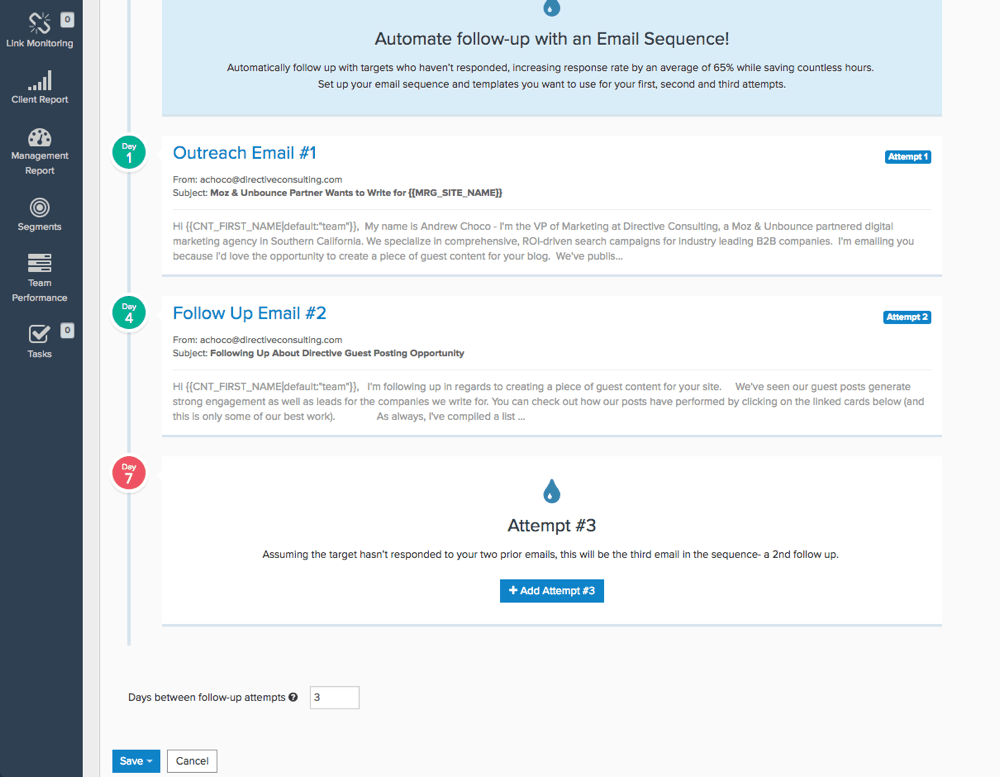 Another great feature Pitchbox offers that ended up winning us over was it's direct-upload campaigns. This essentially removes all doubt from your prospecting tool. Instead of worrying if the contacts the tool scraped are valid, just make your own list and upload it.
We've found that we can create a dream list of potential guest blogging opportunities customized to our needs and goals. Then, we can outsource the contact scraping to a VA via site's like UpWork and he/she can manually scrape the contact info.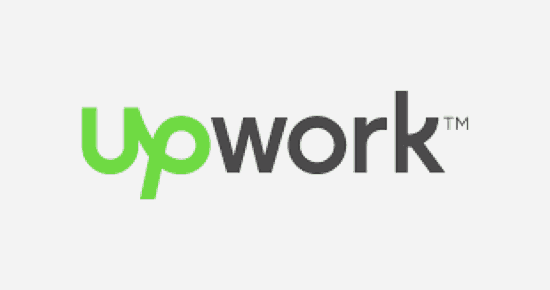 This way, there is no leakage between the contacts we scrape and who we successfully reach. This makes the reporting on your actual outreach campaigns far more 1:1, as you can be sure that any "losses" or "no responses" are truly your fault.
Speaking of optimizing your outreach campaign…
Step 2: Building Your Email Outreach Cadence
Even if you're one of the industry's most reputable thought leaders, not everyone is going to know your name. So don't be cocky and think that one email is going to do the trick.
But, since I don't want to give away all the cookies, we'll just focus on the first email. Your second and third emails (as a general rule) should still follow the below best practices.
However, they'll be continuously more casual and low-friction – as if you're dropping friendly reminders to your fellow bloggers that you'd love to help them out.
For starters, let's take a look at the subject line:
Subject Line
Your subject line is going to be the first thing that your prospect sees. So you need to make it count.
We've tested quite a few different types of subject lines. We've gone for the personal touch, the value-focused approach. Heck – we even tried sneaking in a "Re:" into the subject line to make it appear as though they have already responded.
But the subject line that has performed head-and-shoulder above the rest is as follow:
Hi [name], Moz & Unbounce Partner Wants to Write for [blog]
We've seen that this subject line conveys two things that our recipients tend to be looking for. The first: recipients love to see the authority in the subject line when we are citing two industry heavyweights as our partners. The second: we aren't trying to sell anything in this subject line.
There's no spin, no "incredible" or "exclusive" offer. It's simply honest. We want to write for your blog. Interested?
Your Introduction
Now that you've got your prospect to open the email. It's up to you to get them to keep reading and respond. How so? Keep piling on the authority to make sure they know you are the real deal and this email is worth the time it takes to read.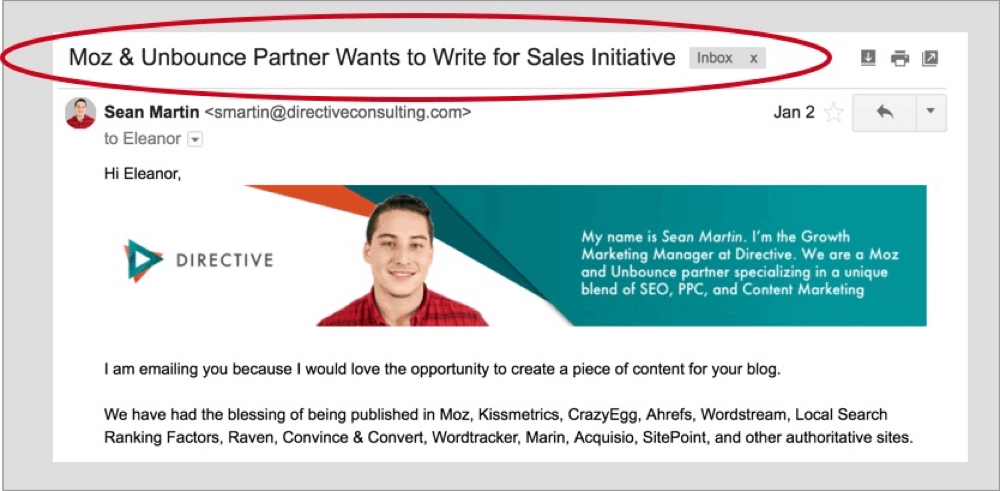 We used the designed letterhead asset above to help our intro break away from the noise. This way, our recipients get to put a face to the name as well as see some strong branded designs. It also saves some space in the middle as we can put our actual intro in the letterhead.
Here's a great take away point to consider. This letterhead did wonders for our response rate when we first implemented it. But, after we published the results of our rest on Moz, we noticed our reply rate steadily start to drop.
It wasn't until I myself received a guest blogging outreach email using a branded letterhead that I realized what had happened:
The tactics outlined in our Moz post were implemented by other guest bloggers in their campaigns. Thus, as the industry began to see an increase in branded letterheads – they lost their uniqueness and efficacy.
So, we decided to veer back off course and go back to the old plain text email. Surprisingly enough – we saw our responses jump back up! Remember: not every tactic is set in golden stone. That's why we're keeping this ultimate guest blogging guide evergreen and updated – you can never stop learning and improving in the B2B digital marketing space.
Step 3: Topic Selection / Segmentation
The next big test-feature of our guest blogging campaigns is our actual topic suggestions. To make things easier on the recipients, we develop a pre-built set of potential topics for them to choose from. You can view our most popular set of topics in the screenshot below.

We all know that the more targeted and personalized your offer is, the more success you will generally see. So we tried applying that same logic to our guest blogging outreach emails.
Back then, we were targeting about 8 or so different digital marketing sub-industries. So, we crafted a custom set of potential topics for each of these industries. We also crafted custom emails to target the different values and jargon specific to each industry.
This topic selection/segmentation paid off. With the three tests above we were able to increase our original guest blogging response rate from 8%-34%. And it's been climbing ever since.
Now we can rest easy knowing that our guest blogging campaigns function at such high levels that we can pick and choose when we write for the industry's leading blogs. With response rates at 48%, 64%, and 39% – you could say we feel very comfortable with where we are. 

Step 4: Follow Up Emails
A last note about the second and third follow up emails before I move on to our most recent guest blogging test. Keep in mind that your guest blogging campaign is not a content promotion or product promotion campaign. You are emailing these editors in hopes of building a relationship with them based on mutual expertise and quality content.
So, your emails should focus on the human side of the interaction. Often times enterprise-level marketers can be overly concerned with their brand's sense of professionalism. But at the end of the day – you are emailing a human on the other end of your computer – so bringing it down to a personal level isn't going to hurt.
If you are really going for replies you'll be willing to drop the air of professionalism for a moment to put a funny meme or gif in that third email to entice a laugh out of your reader.
It may not seem like something a "VP of Marketing" or a "CMO" would do in a business meeting. But it's how you get replies from that third email. So keep that in mind when you are performing your balancing act of user-comfort and brand-sense.
New Tests We're Running [Live Update]
As I mentioned earlier, we are constantly running new tests on how to optimize our different campaigns. And our guest blogging campaign is no exception to the matter.
To keep you updated we've decided to update this section of the blog post every time we run a new test on our guest blogging cadence. This way, every time we run a new test you can enter your email in the form below and we will notify you when we get the results. The best insights come from radical A/B testing – but not everybody has the time to run endless tests.
So we'll take the time for you and you can wait here for the results 🙂
Our most recent test has attempted to cater to the professional nature of our new B2B niche. When dealing with enterprise-level companies, it's important you can convey the value of your company and service through your branded experience.
So, to account for this, we decided to start testing our third outreach email. In the usual cadence, this email is the most informal and is often built around a themed joke. For instance, this is my favorite third follow up email to use: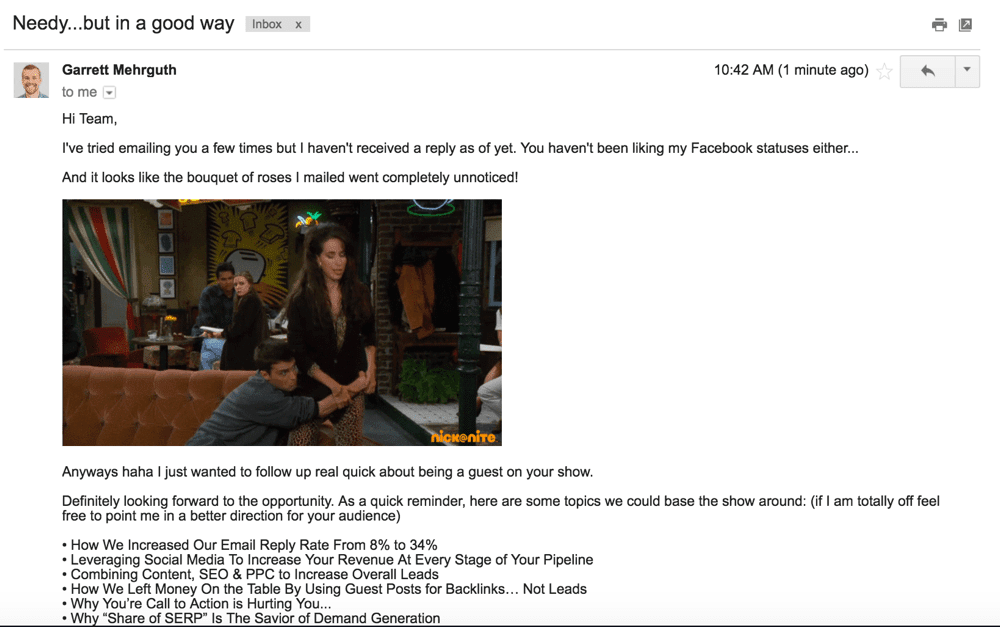 We decided to split test this with a product-focused, completely designed email. One that truly emphasized Directive's authority as an industry guest blogging powerhouse. This way, we could leverage the exclusivity of having Directive write for your blog.
We even took it once step further and tried to create an interactive, "product" email for our guest blogging. Recipients of the email simply need to click on one of the buttons to auto-populate a response saying that they want us to write that specific guest post for their blog. Here is the screenshot of the new branded email:

We hope that this new email will create a stronger sense of quality and exclusivity in our email outreach campaigns. This – along with the convenience of only having to quick one button to get us writing – should boost our wins on the back end of the cadence.
Recent Results
We will launch our most recent guest blogging outreach test on Monday, June 26, 2017. We prioritize weekly sprints here at Directive to push the needle of our results. But for large campaigns like this one – we like to give ourselves two weeks to collect the necessary data.
Enter your email in the form below and we will update you in two weeks when we get the results of our new test. We'll also email you with an update on the next test we'll be running!
Results:
Don't worry – we are running our tests right now – we should have the data in two weeks and we'll update you with an email when we get the results so you can check them out right away! 🙂
Takeaways
From getting your first outreach win to optimizing your scalable outreach cadence for guest blogging opportunities en masse, the same best practices are going to apply.
If your team has a media kit built, don't be afraid to share it with prospects to prove why you're credible for their audience as well. 
Finally, remember the media outlet's target audience overall. Prove how you will educate this audience with data-driven tactics, and get your guest post featured.
Keep reading
Agency Life
Top 5 Oldest Performance Marketing Agencies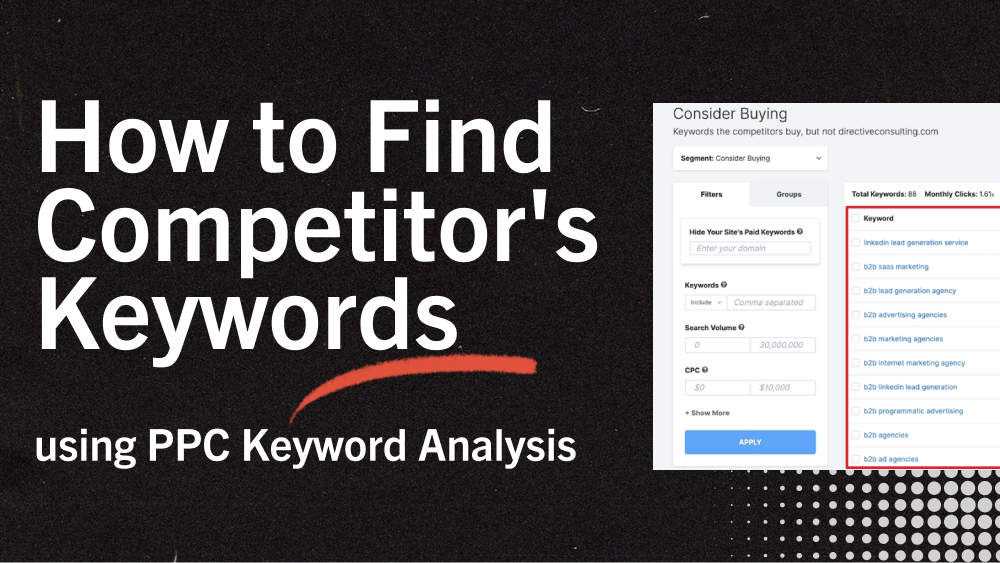 PPC
How to Find Competitor's Keywords with SpyFu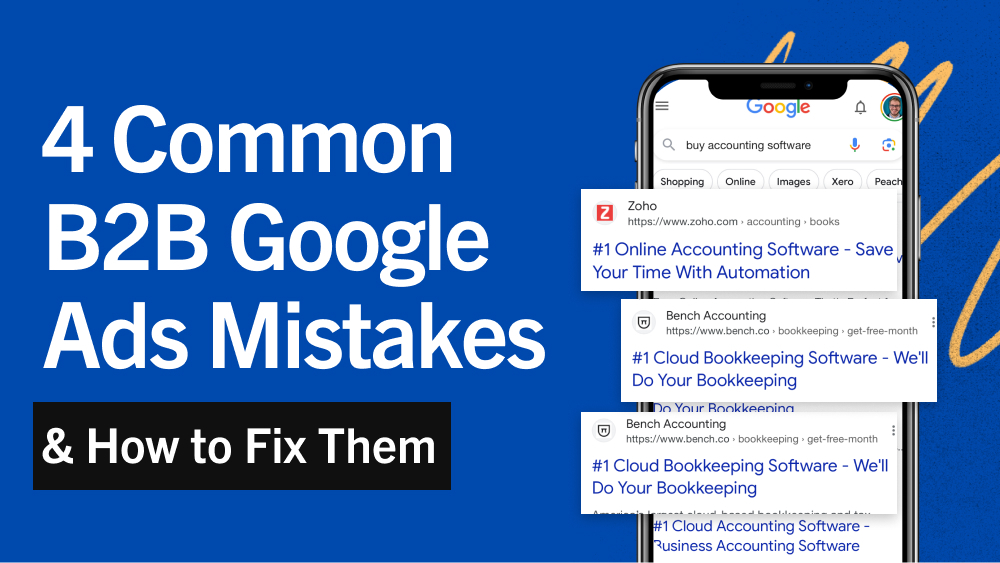 B2B
4 Common B2B Google Ads Mistakes and How to Fix Them