How to Create an Effective SaaS Marketing Strategy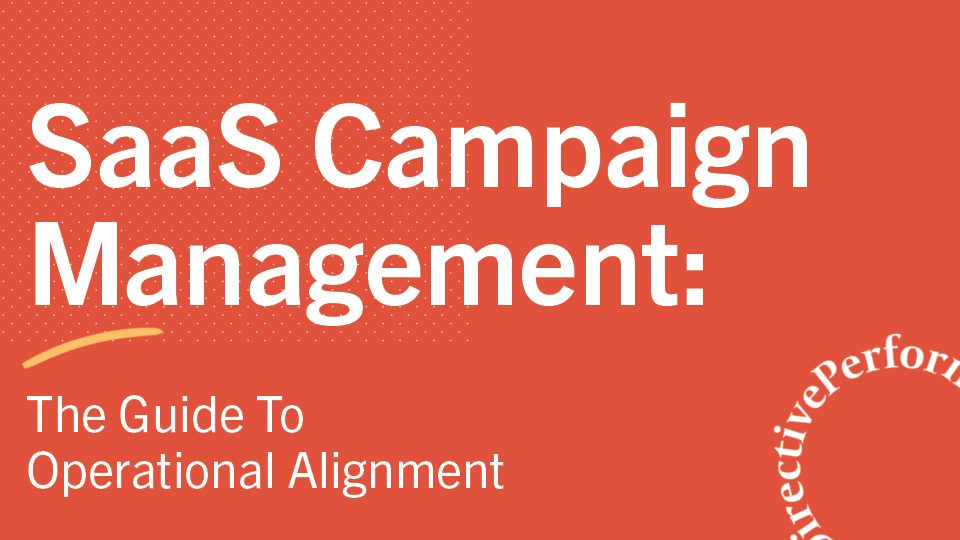 If you have an SaaS brand, you likely already know that you need a specialized SaaS marketing strategy if you want to grow your business, attract more leads, and convert clients.
All the "standard" marketing advice out there that talks about how to sell to consumers as a B2C or even as a B2B brand won't cut it. The customer journey is different, their buying process is different, and that means that your strategy needs to shift, too.
Let's dive deep into everything you need to know about SaaS campaign management to create campaigns that will give you the growth momentum you need, including specific tactics to reach, convert, and retain clients.
How SaaS Marketing Is Different Than Standard B2B Marketing
SaaS marketing can overlap with B2B marketing, and there are similarities. You've got a longer buying cycle compared to B2C, filled with more research and often personalized attention between the lead and the business. You also have the challenge that the end-user may be different from the decision maker who you need to sell to.
That being said, the focus with SaaS marketing will be a push to a free trial (or, in some cases, a demo)— not a contract or a big purchase. The purchase isn't made upfront, it comes after. That's an entirely different and sometimes extra step in the sales funnel.
Even once customers convert to a trial, there's also the possibility that they're testing multiple tools at once. You need to keep them engaged during that trial process to increase the odds of purchase and ideally upsell them to either an annual plan or a higher-than-base-level plan.
And you don't just need to sell them once. You need to continually ensure that they're happy and engaged continually, so that they're using the tool and finding value on an ongoing basis.
This all requires a specialized marketing strategy and an understanding of SaaS campaign management.
Different SaaS Marketing Campaigns to Create
A crucial part of SaaS campaign management is understanding how different types of marketing can help at every stage of the digital sales funnel.
These are a few core types of marketing to consider:
Inbound marketing. 

This is the practice of putting measures in place to help customers find you. Common examples include search engine optimization and 

content marketing. It ensures that when customers are searching for you that they'll be able to find your brand, at least in theory.
In some cases, inbound marketing can take time and momentum to show results, so it may not be an "immediate" solution.

Outbound marketing. 

Outbound marketing is all about reaching out to users where they're already engaged. Think everything from advertising on third-party platforms, 

getting listings on software review sites

, and cold calling. It doesn't rely on waiting for customers to come to you.
Depending on which strategies you use, outbound marketing can be fast-acting and help drive results quickly.

Email marketing. 

Email marketing is invaluable when used to nurture contacts to leads and leads to customers. It can help with relationship building, driving conversions, and both upselling and cross-selling.

Social media marketing. 

Social media marketing can fall under outbound marketing, but it's so distinct that we felt it deserves its own bullet point on our list. It's a great place to stay in touch with engaged followers, and plenty of SaaS brands are even using it for community-building with features like 

Facebook Groups

.
How to Develop an SaaS Marketing Strategy for Every Stage of the Sales Funnel
A tricky part of SaaS campaign management is knowing when to use each type of marketing and how exactly to do so.
While each company and audience segment is unique, making your individual Customer Generation process unique, there are also a few tried-and-true strategies that can consistently help SaaS companies get results at each stage of the sales funnel.
 Let's take a look at each.
Utilize Outbound Marketing to Get On Your Customers' Radar  
 The first part of your sales funnel needs to be focused on pushing customers into your funnel.
In order to aggressively reach new members of your target audience right away, you'll want to leverage outbound marketing to expand your reach and your visibility. The idea is to show up where people are actively searching for you, or where they may already be engaged.
For SaaS campaign management and development, we strongly recommend the following outbound marketing approaches:
Using PPC platforms like Google Ads (especially search ads) to generate brand awareness with high-intent audiences

Having review articles written by experts on trusted sites that have wide audiences

Getting organic and paid listings on well-known 

software review sites

 that users are likely to utilize when researching decisions and looking for new tools
The most important factor here is to consider where your specific audience is active so that you can make sure your marketing can reach them there.
Use PPC Ads to Reach Decision Makers
We've already mentioned PPC Ads for capturing search intent above, but there are multiple platforms and strategies to consider here.
In addition to using advertising in order to reach users who are searching for new solutions, you can also use PPC Ads for discovery purposes by proactively showing relevant audiences your SaaS product while they're browsing online.
LinkedIn Ads can be an outstanding platform for this, especially since they have targeting options that can allow you to be laser-focused.
You can make sure to target your decision maker (not just a general audience who works in the industry you're targeting) by adding criteria like job role, experience, or even the exact company they work for.
When you're running these particular PPC ads, remember to focus on who the decision maker is and be conscious of what their specific pain point would be. It may be different from the ultimate end user, and that needs to be reflected in the ad.
The end user may prioritize, for example, ease of use and automation; the decision maker might care more about reporting features, teamwork features, and scaling capability. If you're unsure which pain points are most significant, you can (and should!) always run split test ads.
Use Retargeting to Keep Users Moving Through Your Funnel
In addition to using PPC campaigns to help users discover your SaaS product, you can
also use retargeting ad campaigns on multiple platforms (including Facebook, Google Ads, LinkedIn, and more) to show ads to users who have interacted with your business in some way.
Retargeting campaigns can go a long way in helping you to keep users engaged to the point where they book a trial or demo, or even to where they'll convert. It makes your other campaigns more impactful because it decreases the likelihood that you'll have high-value leads slip away.
Retargeting ad campaigns allow you to target audiences like the following:
Those who visited your website after discovering it through SEO, a software review site, an initial ad

Potential customers who have signed up for your newsletter or for a lead magnet like a webinar in the past

Users who have visited a specific landing page and either did or did not take a specific action like signing up for a trial or getting in touch

Existing users who you want to upsell higher-cost plans or cross-sell new features to

People who watched an ad about your software to Facebook Ads to completion but who didn't click

Users from a list of leads, contacts, or customers that you've created; you can use integrations to push these lists from your email software or CRM tool to the PPC platforms
Each platform has their own unique retargeting capabilities. And while it's worth noting that the iOS 14.5 update did throw off some of the data and tracing abilities, retargeting is still going strong and can help you ensure that no one slips between the cracks.
Utilize Content Marketing to Build Trust & Capture Lead Information
Content marketing should be a priority for every SaaS company out there right from the beginning.  
Content marketing is the practice of leveraging value in order to build relationships, trust, and ultimately your client list.
Blogging is often a main pillar of content marketing for most SaaS brands. It can make a huge impact on SEO, it's great for link building (which boosts the overall domain authority of your entire site), and it can demonstrate that you truly are an expert in your field. Many SaaS companies shoot for at least one blog post for week, but some go for more.
Content marketing goes beyond blog posts, too. It may also include the following:
Free webinars that can share information with your target audience, and may or may not have experts from other industries or businesses

Lead magnets like ebooks, checklists, templates, or whitepapers that are relevant to the product (think a social media audit template for social media marketing software)

Infographics that are ideally shared widely on social media

Informational and educational YouTube videos
The entire point of content marketing is to offer valuable, quality content to capture all the benefits we've discussed above, so remember to ensure that every piece of content you publish has these qualities:
It's competitive compared to what the competition is already offering

It's unique compared to what's already been written and published

You're focusing on actionable tips that people can actually walk away with and use after reading

You cite your sources and back up your points

There are visual components like images, infographics, or videos

Your content is strategically optimized for the sales funnel and you have a 

relevant CTA

 to drive real results from it (this can be pushing users to a lead magnet for a mid-funnel post or to a trial page from an end-of-funnel post)
Doesn't Content Marketing Take Too Long?
We want to address a question that we're often asked by our clients: Doesn't content marketing and blogging take too long? I want results quickly.
It can and often does take some time for content marketing to really take effect with new sites, but it's a long-term strategy that you want to implement right away.
It's like your retirement account. Would you rather put 10k into a retirement account today, or have 10k from ten years ago that's collected compounded interest?
Content marketing is the same way. The best time to start was yesterday, but the second best time to start is today, and the results you see will be worth it even if it takes a little time. It's all about those compound results and the momentum overtime.
Looking for help with your content marketing? Take a look at our content marketing services for SaaS brands.
Have Product Tours Readily Available
Some people don't think of what's on your site as part of a marketing campaign for SaaS companies, but it is.
And that means you're going to want to have readily-available product tours that are engaging and visible on your site right off the bat.
Product tours are media that shows users what using the tool is really like. This can include any of the following:
Images of the SaaS tool's interface on both desktop and mobile

Videos of the tool in use, showing the interface and walking viewers through different features

Free "demo accounts" that users can access to see how the tool works with plenty of data already in it and set up complete

Demos that can be booked to walk potential customers through the tool and answer their questions
In many cases, a combination of multiple options above is a good way to go so that users are able to experience product tours in the way they prefer to.
Some would much rather watch a video, for example, than book a demo at a specific time; other high-value spenders want to get a personalized demo with a specialist.
You can also use  the media in ads, email, and on social media in addition to on your site, so they're well worth investing in.
Highlight Use Cases on Your Site
In many cases, a single SaaS product will appear to multiple different audience segments for multiple use cases.
If this is the case for your tool, it can be useful to highlight those different audience segments or use cases on your site.
Some tools, for example, may work for individual freelancers, mid-sized teams, and enterprise-level companies, but each may have specific features or plans that they most benefit from.
Others may have specialized features for different industries; it's not uncommon to see CRMs promote unique features for financial organizations, medical organizations, and real estate agents.
Highlight this clearly on your site in a visible way to show every segment that your tool is a good fit for their needs right off the bat. Clear headers in the navigation bar is a great option, because it catches their attention and immediately puts them on a landing page that was written to be hyper-relevant for them.
You won't have single-person companies thinking that the tool is too intense or overwhelming for them, and you won't run the risk that the high-level enterprise clients will think it's too simple and won't have the capacity for scale.
You can see an example of how Calendly does this here:
Take Advantage of Your Email Welcome Series
Once users actually sign up for a free trial, it's essential to nurture them during that brief trial period (whether it's a week or a month).
You want to ensure that they're getting the most out of the SaaS product to really see it's value, because that's the best way to 1) Ensure that they become a paid customer and 2) Are more likely to choose a higher-cost plan.
Remember that if users complete your free trial and don't convert that there's a good chance they won't be back and that they'll choose another tool.
As a result, it's crucial to use every tool in your arsenal to keep them engaged during that trial. Email will be your best weapon here.
Email allows you to get directly into a user's inbox, and you can use it to slowly introduce them to the tool.
First, make sure that your welcome series thanks them for joining but also walks them through the set up process.
The more they put into the tool during trial, the more likely they are to become invested and wind up becoming a conversion. Include CTAs to "set up the tool now" in an email, which takes them to your in-app onboarding.
You can also show them how easy set up is, and that there's a light at the end of the tunnel, by telling them the few simple steps that will be involved.
Once set up is complete, you should also email them frequently with a welcome series that's designed to slowly walk them through the tool and highlight key features they may have missed.
A handful of emails that shows them advanced or automated features can get them back into the tool, excited about it, and really understanding what you have to offer.
Email Beyond Lead Nurturing & Trials
Don't forget to make it easy for users to get in touch, and to have all of these emails include a line that puts them in direct contact with a customer service or sales representative if they need it at any point. You do not want to make it hard for them to decide to purchase.
And pro tip: Once users officially become customers, you can still use email to keep them engaged. Let them know when new features or updates come to the platform, or new side products are available. This is an easy way to show your existing customers that the tool is growing and changing alongside their business.
Incentivize Referrals
Happy customers are often very willing to refer your tool to their friends and colleagues.
As a freelancer, I can't tell you how many times I've seen posts in writing groups asking for recommendations about writing tools, project management software, and invoicing options. Each time, the threads are filled with people sharing their favorites. And each time, that person picks a tool from that list and becomes a client.
You can incentivize this further with an official referral program. Offer a valuable reward, like a free month of service or a free add-on feature, for both new customers and the referrer who sent the customer your way. It builds a relationship and can go a long way in driving new, highly-qualified customers your way.
And don't forget; referral programs are often well-worth their cost, and then some. Customers that come through referral programs have a 37% higher retention rate than other customers, they spend more on average, and they're also more likely to convert to begin with.
Final Thoughts
SaaS campaign management will require its own unique strategies and best practices, but with those strategies and tactics in your back pocket, it will become much easier to attract high-value members of your target audience.
Remember that above all else that your specific audience segments should be at the absolute center of everything that you're doing. It will drive which platforms you choose to market on, the types of use cases you highlight on your site, and even what types of product tours you have available.
By taking a customer-led approach, you'll have better immediate and long-term success. This is everything that we do for our SaaS clients here at Directive Consulting, knowing that the customer really should always be first.
Interested in learning more about SaaS campaign management and our customer-led approach? Check out our Customer Generation Methodology.
Keep reading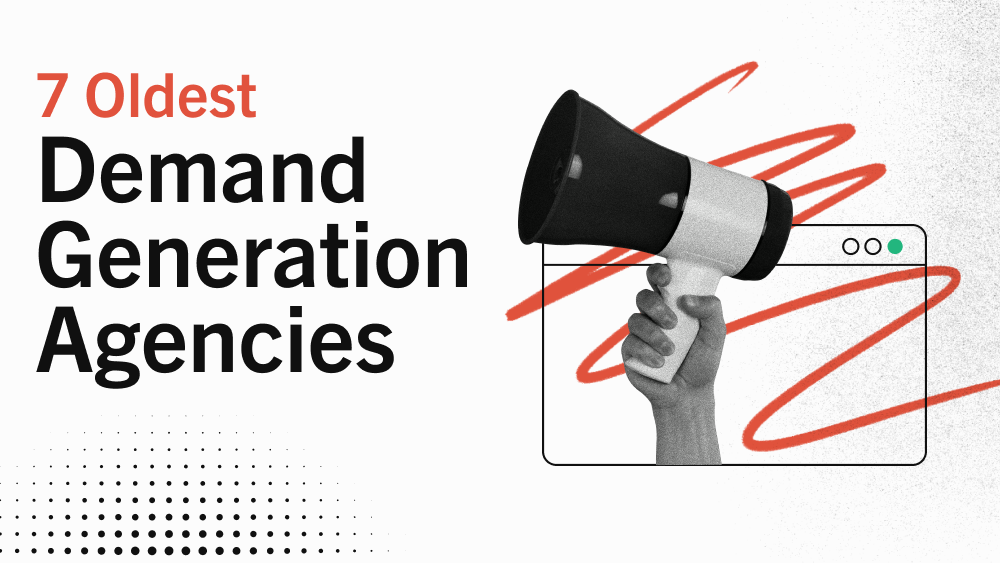 Agency Life
7 of the Oldest Demand Generation Agencies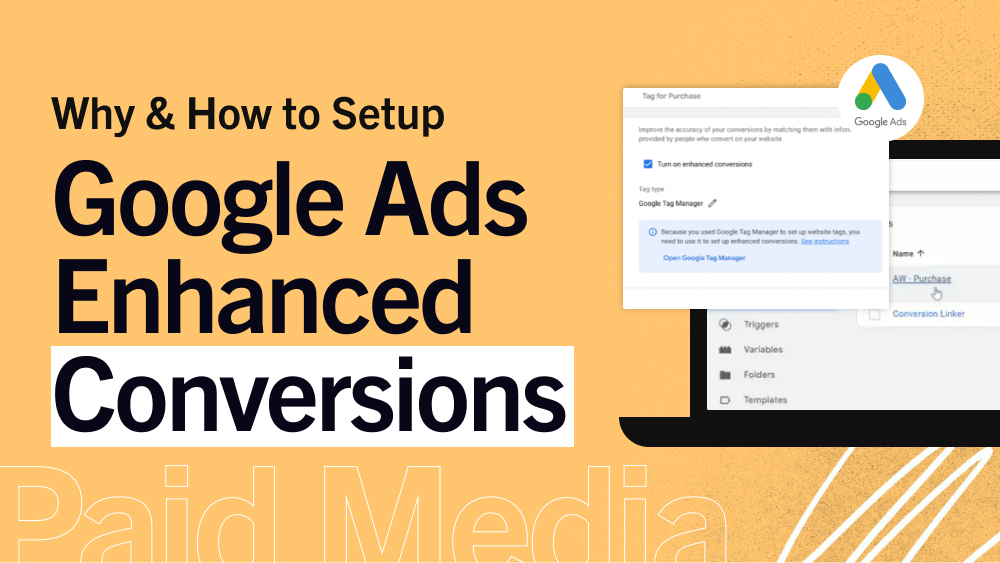 PPC
How to Setup Google Ads Enhanced Conversions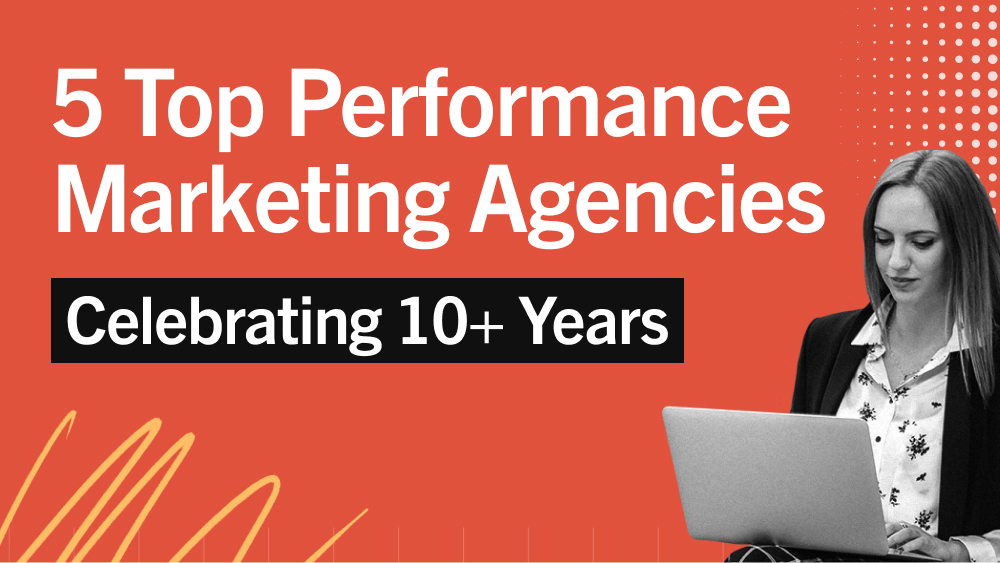 Agency Life
5 Top Performance Marketing Agencies Celebrating 10+ Years