5 Inspiring Remarketing Ad Examples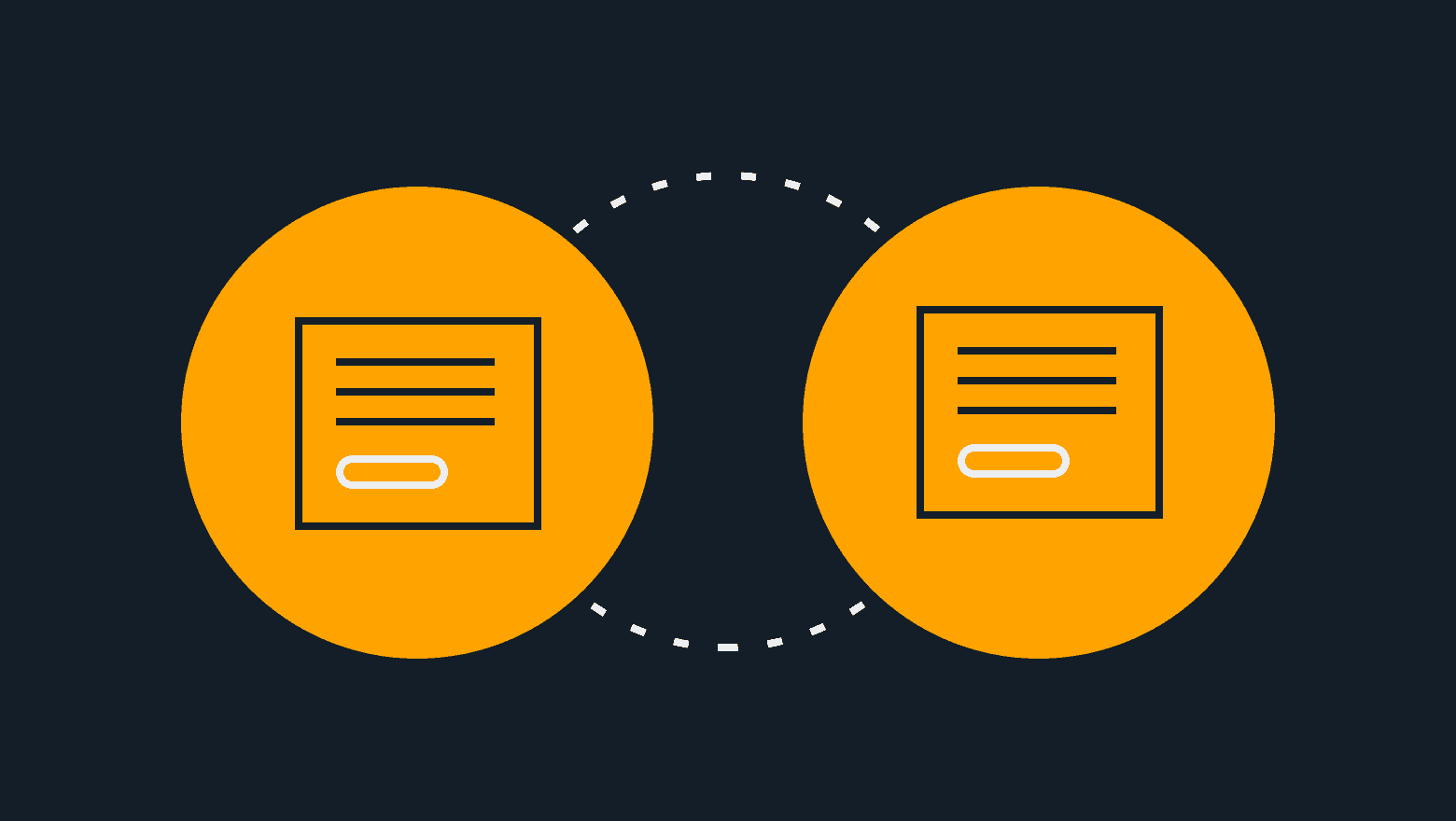 The best remarketing ads give customers a great reason to return to your website and browse new products or services, complete an abandoned transaction or take advantage of a special sale.
What makes remarketing ads special?
It's all about targeting.
Remarketing allows digital marketers to target advertisements specifically to users that have previously visited their website or interacted with their brand or products online. Because these users have interacted with the brand before, they're more likely to make a purchase in the future. As a result, digital marketers can often achieve an excellent return-on-ad-spend (ROAS) with an effective remarketing campaign.
If you're learning how to set up a remarketing campaign for the first time, why not take a look at how other industry professionals are using remarketing ads?
To get you started, we've put together this list of 5 inspiring remarketing ads examples.
How Do Remarketing Ads Work?
Before we take a deeper dive into some of the most effective examples of remarketing ads we've seen, let's briefly recap how remarketing ads work.
User Tracking: When a prospective customer visits your website, a tracking pixel is implanted in your browser that allows you to collect anonymous data about their session, including which pages were visited, which products they looked at, and other details.
Segmentation: Once you've collected data from a number of users, you'll be able to segment that data in different ways to set up audiences for your remarketing ads.
Choose an Ad Platform: You can choose to run remarketing ads on several different platforms, but the most common ones are the Google Ad network and Facebook Ads. You'll need to create segmented audiences into the ad platform and set up ad creative. You may also choose to use dynamic targeting to send more personalized remarketing advertisements to your audiences.
Remarketing: Your chosen ad platform will now be able to display your remarketing ads in ad slots that are part of their network. When users with your tracking pixel in their browser surf the web or their favorite social media platform, they'll see your remarketing ads and be prompted to visit your website again.
Revenue Generation: Businesses generate most of their profits from repeat customers, making remarketing one of the most profitable ad types offered on the Google network. For customers who visited a website in the past but left without purchasing, remarketing ads can prompt them to visit the website again and take advantage of reduced pricing or a special offer.
The great thing about remarketing ads is that they can target customers who made a purchase in the past as well as those who left your website without making a purchase at all.
Now let's take a look at some remarketing ads examples that can inspire your digital marketing campaigns.
5 Inspiring Remarketing Ad Examples

Why it Works: Booking.com is a global travel agency that operates online, connecting users with homestays, flights, hotels, car rentals and additional travel services.
Booking.com collects data from users that visit its website and it uses that data to issue retargeting ads like the one pictured above. Thanks to the power of big data, Booking.com knows which users typically book rooms in which cities and is able to dynamically target its remarketing ads to sell off last-minute flights and hotels at low prices.
We love how the ad copy in this remarketing ad really emphasizes that the audience is getting a great deal, but needs to act right away. There's a "teaser" image of the room that's just enough to rouse curiosity, and it's cleverly positioned next to the price comparison where audiences can see that the room is available at a significant price reduction.
The "Last Rooms!" overlay serves two purposes: blocking off part of the image so there's something to discover when you click the ad, and imparting the audience with a sense of urgency because rooms are running out. There's also the "Best Price Guaranteed" statement, which encourages the audience to book right away instead of stopping to compare prices and a "Book Now" call to action button for added urgency.
This remarketing ad combines all of the elements of great display advertisement, and we bet it converts very well in front of a properly qualified audience.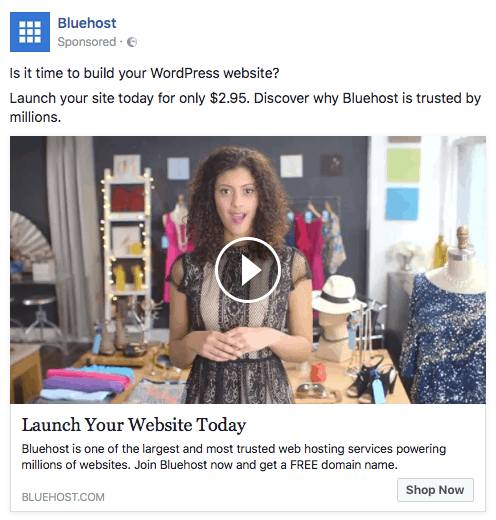 Why it Works: Looking up different web hosting companies to compare their pricing and features isn't a very big commitment, but building your website certainly is.
Web hosting companies understand that consumers can go weeks or months between their initial commercial investigations and actually purchasing a web hosting subscription. To make sure that they remain top-of-mind during this time, web hosting companies like Bluehost use remarketing ads to keep nudging their previous visitors towards getting started on their website.
Bluehost is branded to serve small business owners, so you'll notice that the video for this remarketing ad features a small business owner that reflects Bluehost's target audience. This remarketing ad includes two offers of value ("Launch your site today for only $2.95" and "get a FREE domain name") and two mentions of social proof ("Bluehost is trusted by millions" and "powering millions of websites").
The messaging here is highly targeted to prospects that are further into the sales funnel and may be choosing between multiple hosting companies. Bluehost wants to remove financial objections, position itself as the most trusted choice and encourage audiences to get started on their website.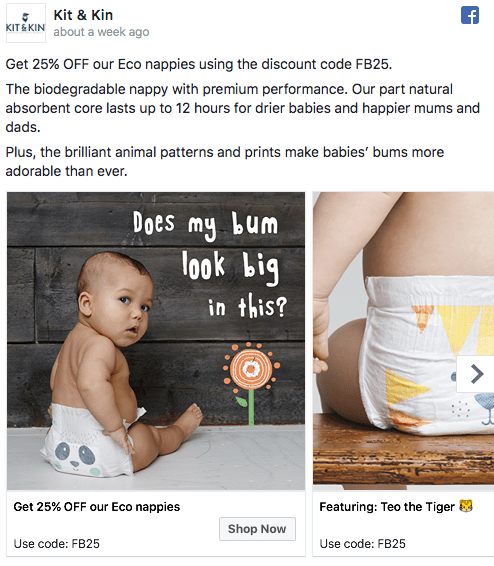 Why it Works: Remarketing ads that are served by Facebook Ads can incorporate platform-specific features like the product carousel pictured here, which allows audiences to scroll through a catalog of products and start the shopping process before they even click on the ad.
This remarketing ad offers a discount code, encouraging users who previously abandoned their shopping carts to return to the store and complete their purchase. Checkout prices and shipping costs are two of the leading causes of shopping cart abandonment that can be overcome with a discount code. We also noticed that the discount code is short, simple and contextually relevant, which makes it easy to remember and even easier to share with a friend (either in social media or in-person).
The rest of the ad copy focuses on the benefits of these eco-diapers: for baby, for mom and dad, and for the environment (biodegradable!).
With the product carousel, Kit & Kin presents positive images of its brand with a fun and casual tone that encourages users to click through and learn more about what the brand has to offer.
Why it Works: Perfect Audience is a software remarketing platform for digital marketers, so we think it would be wise to understand how they construct their own remarketing ads to bring back users that have visited their website in the past without making a purchase.
On their website, Perfect Audience offers a trial account with $100 of free ad credit. This offer is featured front-and-center on the home page – it's impossible to miss and it's the best value and lowest barrier-to-entry for a new user to get started with the product.
However, users still leave the page without starting their free trial, and that's where this remarketing ad comes in.
By offering a $5,000 advertising credit for new users, Perfect Audience is essentially taking their best "Get Started" offer and multiplying the value by 50 times. If you're making a business decision about whether or not to implement this remarketing platform, that's a lot of extra value to ignore. The simple ad copy and minimal text make it clear that this is a business offer, not an appeal to emotion or urgency, but a genuine opportunity to get amazing value from the desired product.
Pinkberry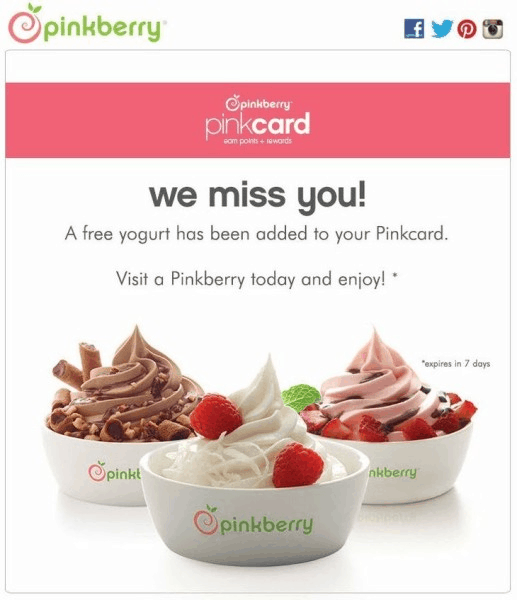 Why it Works: Pinkberry is a make-it-yourself Frozen Yogurt company that launched a mobile app to help it stay better connected with its customers.
Repeat customers can download the Pinkberry mobile app, then pre-load money onto their Pinkcard to receive a discount on frozen yogurt at the point of sale and earn points towards future rewards. Discounts are a big win for the consumer, but there's a hidden benefit for Pinkberry as well.
The company can monitor when a user has not logged into the app for a period of weeks or months, then target that customer with remarketing ads to bring them back into the store. In the example above, Pinkberry targeted customers whose lack of activity on the mobile app indicated that they had not visited a Pinkberry in several months. The company sent emails with a "We miss you!" message and offered a free reward that customers could redeem at a Pinkberry location within seven days.
Audiences that have engaged with the Pinkberry mobile app in the past have already shown that they love rewards and incentives, so we think it's clever for Pinkberry to offer them the exact thing that gets them excited about brand engagement, and to set a deadline that encourages them to visit the store in the next seven days.
Summary
Thanks for reading our list of 5 inspiring remarketing ads examples.
The best remarketing ads examples all have something important in common: they demonstrate a deep understanding of where consumers are in the purchasing process and what kind of messaging will help overcome their objections and create the right incentives to trigger the desired action.
We hope these examples get you inspired to implement remarketing ads as part of your PPC advertising campaigns.
Keep reading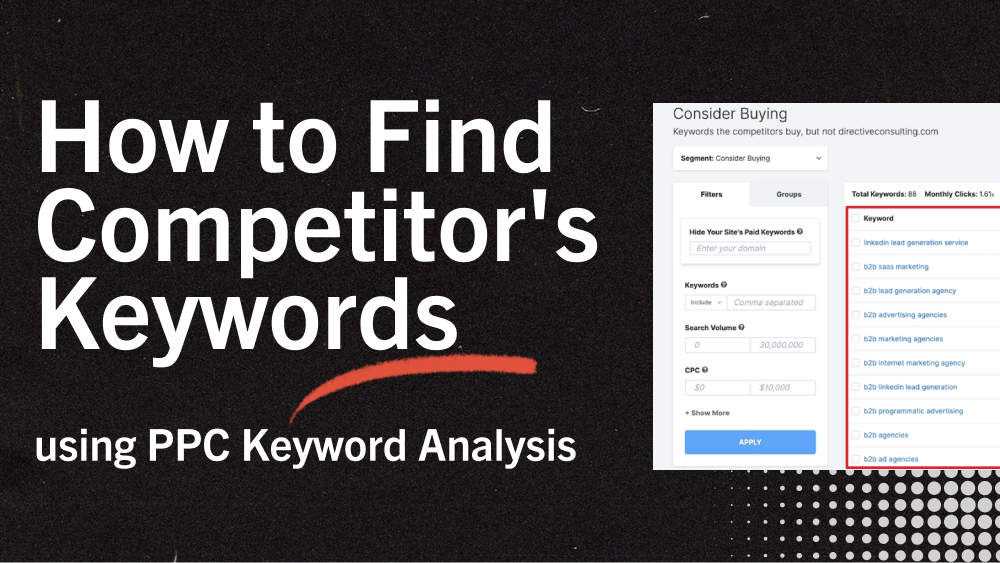 PPC
How to Find Competitor's Keywords with SpyFu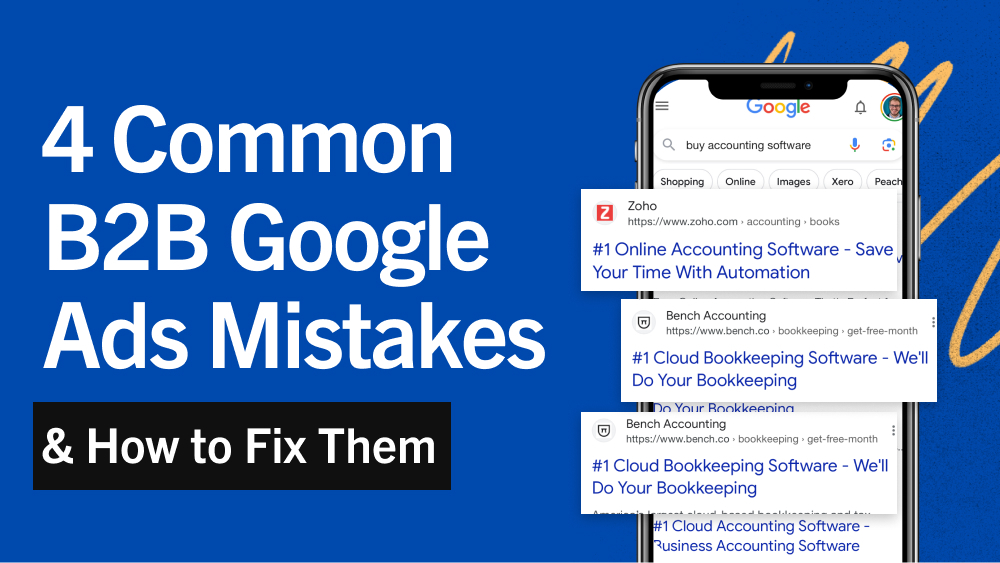 B2B
4 Common B2B Google Ads Mistakes and How to Fix Them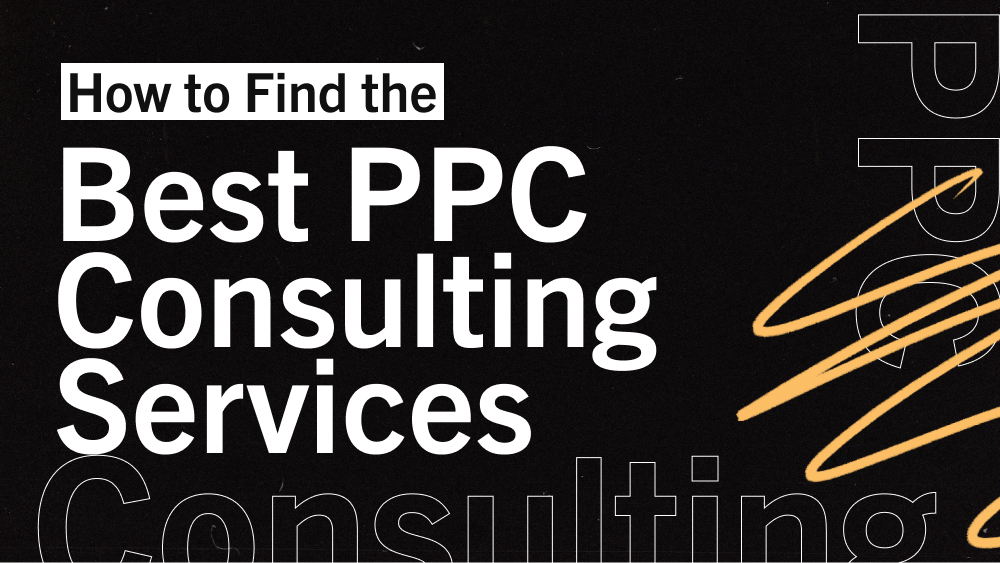 Agency Life
How to Find the Best PPC Consultant Services