How to Leverage SaaS Customer Journey Stages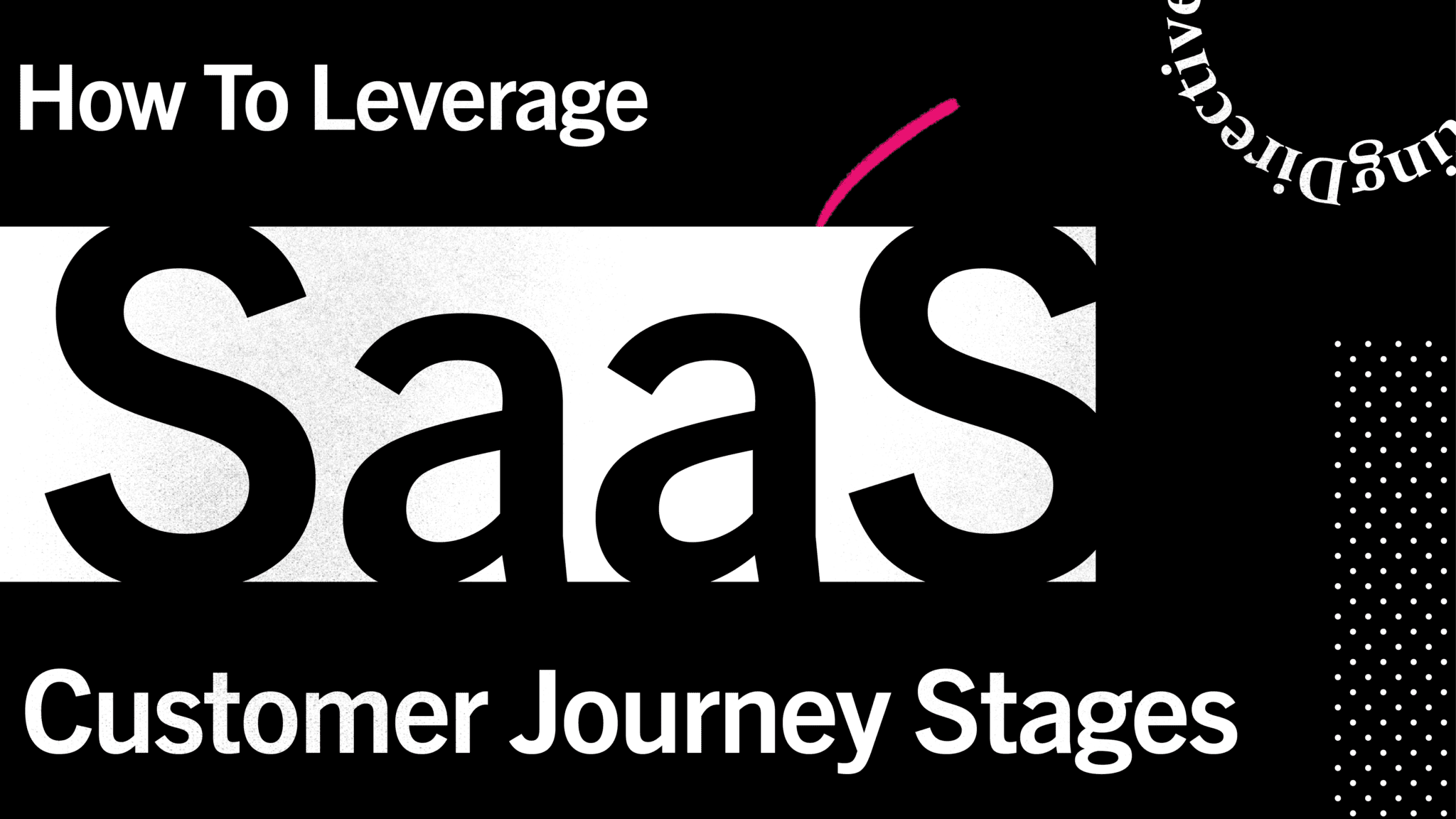 The key to running a successful SaaS business is to understand the customer journey.
Mapping the customer journey gives you insight into how a customer interacts with your brand at each stage, how they feel and what their challenges are.
In this article, we'll help you learn more about the SaaS customer journey, why you need to map it, and how to leverage each stage to optimize the customer experience, drive more conversions and retain customers for longer.
What is the SaaS Customer Journey?
The SaaS customer journey involves the various steps and interactions that take place between a SaaS company and its target customer from the moment the customer becomes aware of the brand to when they decide to make a purchase.
But here's the thing — the customer journey usually does not end at the purchase stage, especially for SaaS businesses. Customers continue to interact with your business long after they purchase a plan or sign up for a trial.
For example, they might be using your software to achieve specific goals, trying out new features, chatting with support or recommending you to their friends.
SaaS Customer Journey Example
Let's look at a real-life example of a typical SaaS customer journey for Visme — a subscription-based design and content creation platform.
Potential customers become aware of Visme through blog content, landing pages, YouTube videos, social media ads or referrals.

Interested people learn more about the tool by visiting the website, signing up for a free account, subscribing to the email newsletter, downloading an eBook, contacting support or requesting a demo.

Leads evaluate Visme by using the free version, engaging with newsletters, reading online reviews and comparing it to competing software. Larger organizations that requested a demo are put in touch with Sales.

Free registrants purchase a paid plan to access premium features or templates, and Enterprise accounts are set up and onboarded by the Sales team.

Enterprise accounts get ongoing, priority support, while individual users explore the platform with the help of support, guided tours, tutorials and in-app wizards.

Customers continue using the software to achieve goals, and join the Visme Facebook community to engage with experts and other users.

Loyal users renew their subscription at the end of its period, upgrade the plan to access more features and/or recommend the software to their peers.
As a SaaS company, it's important to understand the customer journey on a deeper level, and this is best done by representing it in the form of a customer journey map. We'll talk more about why customer journey mapping is integral to your SaaS company's success in the next section.
The Importance of SaaS Customer Journey Mapping
A customer journey map helps visualize the customer experience, touchpoints, emotions, actions, pain points and other elements associated with each stage of the journey.
SaaS customer journey maps are useful strategic tools that help marketers, salespeople and business owners alike understand how customers interact with their platform.
This helps them implement better processes, deliver memorable experiences, boost conversions and retain more customers.
Below are some specific benefits of customer journey mapping for SaaS businesses:
Attract more inbound leads
Visualizing the customer journey can help you create more effective inbound marketing strategies. As a result, you'll have more inbound leads to work with as opposed to outbound leads, which not only cost more but are also more difficult to convert.
When you understand the customer journey, you can create more relevant messaging and show up at the right time on the right channels. In return, you get more inbound leads that are genuinely interested in your product.
Boost sales and conversions
Mapping out the customer journey can help you create better, frictionless business processes that convert more customers.
For example, you may find that your website visitors first check out your landing page, look at your "About Us" section, and then go to the pricing page before signing up for a free trial.
If you have a messy landing page that's hard to navigate, a big chunk of your traffic might drop off at the first step. You can solve this by implementing a clean, easily navigable landing page design and adding prominent CTAs in the right places.
Improve customer retention
When you understand how customers interact with your brand, you're able to delight them at every step of the way. This automatically results in increased loyalty and more subscription renewals for your business.
Plus, as we mentioned earlier, a typical SaaS customer journey doesn't end at the purchase stage. You can offer good after-sales support, implement an effective onboarding process, share tutorials and more to retain customers and ensure they keep using your platform.
Deliver better customer experiences
Customer experiences are more important than you'd think.
Studies show that 32% of all customers would walk away from a brand after just one bad experience. And this is not just for first-time users. In the US, 59% of customers would stop engaging with a brand they love after several poor experiences.
For SaaS businesses, ensuring great customer experiences should be of utmost priority. Not only is it easy for your customers to switch to a competitor with a click of a button, it also doesn't take long for them to cancel their subscription or walk away after a free trial.
Introduce new features and products
One of the most important benefits of customer journey mapping for SaaS businesses is that it helps them roll out new features and products that are aligned with customer needs. It's simple — the more you understand your customers' problems, the better you're able to solve them.
For example, Spotify created a customer journey map to help them launch a new music-sharing feature.
Notice how granular Spotify's customer journey map is. By detailing all the major touchpoints, steps, emotions, thoughts and actors along the way, the UX designers were in a better position to develop and implement a feature that users would actually use.
Align all your business departments
Learning about how customers interact with your SaaS company is not just a job for your marketing department. It's just as important for your finance, sales, IT, content, support and other teams to be on the same page.
That's because knowing the customer journey helps every department set customer-focused goals, and consistently deliver memorable experiences at every single touchpoint.
The SaaS Customer Journey Stages Explained (& How to Leverage Them)
Every customer journey consists of several different stages. These stages, however, may vary from business to business, depending on the goal of the map, the type of software, the problem or solution, the target audience and other factors.
Typically, the customer journey for SaaS includes the following stages:
Awareness

Engagement

Evaluation

Purchase

Onboarding & Support

Loyalty
Let's look at each stage in detail and how you can leverage it for your SaaS business.
1. Awareness
This is usually the first stage of any customer journey, when potential customers first come across your software or solutions. For example, they might hear about you from a blog post, video or ad.
For SaaS companies, it's important to create tailored content at this stage that attracts the right kind of traffic, essentially turning strangers into visitors.
Another goal at this stage is to create awareness about the problem your software is able to solve. It's possible your potential customers might not even know they have a problem until you point it out.
For example, if you offer keyword research software, you may want to create content that helps marketers understand why SEO is important in the first place. Why should they invest in keyword research? What's going to happen if they don't optimize their content?
Goals
Increase brand awareness

Increase problem awareness

Generate leads

Drive website traffic
Strategies
Articles & Blog Posts
Publishing high-quality blog content that generates brand and problem awareness is undoubtedly the most popular strategy at this stage.
People looking for this content might not necessarily know about your tool, but they may become aware of it and how it can help them after reading your posts.
For example, if you're a project management software, you could create content around Gantt charts or the stages of the project life cycle.
Here's an example of how monday.com publishes problem-solving content on their blog to attract unaware audiences and generate leads.

Search Engine Optimization (SEO)
Implement SEO tactics like researching SERPs, using relevant keywords, adding internal and external links, optimizing headings and more to craft content that's more likely to rank for the chosen keywords.
You can use a tool like Ahrefs or SEMrush to conduct keyword research and learn more about competitor websites or pages.
Videos & Podcasts
At the awareness stage, SaaS brands can create videos and podcasts that solve specific problems, similar to the blog posts we talked about above.
For example, if I search for "how to make a video collage" on YouTube, this video from Kapwing — an online video editor — shows up. Now, I may not know about Kapwing at this stage, but after watching the video, I'm aware the software exists and how it can solve my problem.
At this stage, your videos don't necessarily need to be promotional — they can simply be informative. But make sure you brand them and add appropriate CTAs to help customers progress through their journey.
Paid Advertising
Paid advertising is a great strategy to implement alongside organic content marketing, especially for newer SaaS companies that may find it difficult to outrank larger, more established competitors based solely on organic efforts.
Conduct keyword research to find paid ad opportunities that cost less and attract a niche traffic. Experiment with multiple ad formats on social media platforms like TikTok, Instagram, Facebook, Twitter and LinkedIn, depending on your target market.
Social Media Marketing
Stay active on social media by regularly sharing insightful posts, tweets and threads, engaging in conversations, running polls, promoting your videos and blog posts, and repurposing existing content into bite-sized social media posts.
Social media content doesn't always mean creating viral videos and memes, although that could work if it aligns with your brand voice and you have the creative capacity.
Influencer Marketing
Partnering up with relevant influencers in your niche can be a great way to spread the word about your software. Plus, since influencers usually have a loyal, engaged following, you're more likely to build trust and credibility around your brand.
2. Engagement
For SaaS customers, the second stage in their journey is usually engaging with the software's website or the software itself. In this age of self-aware and proactive customers, it's expected that customers would want to do their own research.
But at this stage, they are just exploring their problem and looking for a solution. They might not know what the solution is exactly, but if they like your tool, they'll move on to their evaluation stage.
For instance, they might visit your website because they came across an ad on their LinkedIn feed. Once in, they'll attempt to learn more about what solutions you offer, and possibly sign up for a newsletter, watch an explainer video or ask some basic questions through live chat.
Goals
Turn visitors into qualified leads

Educate leads about the product and its features
Strategies
Website & 
Landing Pages
As a SaaS business, your website is your storefront. Make sure it not only looks good, but is also easily navigable and has everything a potential customer might be looking for.
Create pages that describe your product, solutions and features. It's also a good idea to create industry or use-case specific landing pages to help visitors find your tool relatable and useful. Biteable, for example, has a page designed specifically for teams looking for an internal communication solution.
Make sure you add plenty of CTAs at distinct points on your website and pages. You can track activity using a tool like Hotjar — view heatmaps and recordings, and understand how users interact with your website.
Tutorials & Demos
At this stage, potential buyers want to learn more about your software. So, make sure you have plenty of video tutorials and demos on your website and/or YouTube channel to help them understand what exactly it is you offer.
Lead Generation Forms
Remember, your goal at this stage is to capture leads and turn these interested visitors into prospects. Add opt-ins on different pages of your website to capture their contact information, and make sure you offer something valuable in return.
For example you can offer research, a weekly newsletter, an eBook, a checklist or a workbook in exchange for their name, email address, job title and industry. Here's an example of how Zendesk does this.
Once you have information on your lead, you can start nurturing them into customers by implementing tactics that help you educate and convince. More on this later.
Live Chat & Support
Another thing potential customers might do at this stage is reach out to you directly via live chat on your website.
They might have basic questions about your pricing, relevant pages, solutions and features. Make it easy for them to move on to the next stage by being fast, responsive and helpful.
3. Evaluation
Once visitors have engaged with your website and possibly left their contact information with you, they've made it to the evaluation stage — they know the problem, they know you can solve it and they are now evaluating their options.
It's time for you to emerge as the best solution for them, and convince them that buying from you would be a good decision. At this stage, customers have likely already signed up for a free trial of your software, or requested a demo from your team.
Your pricing page will play a big role at this point. Make sure you detail as many features as possible in your pricing plans, showing you offer lots of value. This will help them make a purchase decision in your favor.
Goals
Emerge as the best option/solution

Delight trial leads
Strategies
Email Marketing
At this stage, you should have some information on your leads, specifically email addresses you obtained through pop-ups and lead magnets. Use this information to nurture your leads.
Send marketing emails that educate leads about your product's features and benefits, and show them how you're different from your competitors and why you're the best fit for their needs.
Reviews & Testimonials
Positive reviews and testimonials from your existing customers can go a long way in building trust with potential customers.
Regularly ask for feedback from loyal customers, gather positive reviews from online review sites, and then showcase these reviews on your website and landing pages, retargeting ads and social media.
Case Studies
Reach out to engaged customers, write and publish case studies that cover the client's industry, problem and how they used your software to solve it. Notion, for example, has a dedicated page for showcasing customer stories.
Dig for quantifiable information, such as statistics and percentages. Did your software help a client save time? How much time would they say it helped them save on average per day or week?
Lead Activity Tracking
Understand how leads feel about your software by tracking repeat logins, user activity and engagement. This will put you in a better position to nurture leads to conversion.
4. Purchase
Finally, your leads are ready to buy from you. They've made their decision, but they might change their mind at the last minute, so you have to ensure they experience a frictionless purchase process.
Not only that, you can also take this opportunity to upsell or cross-sell buyers, and ensure you get the most revenue out of them when you close the deal.
Goals
Convert leads into paying customers
Strategies
Discounted Pricing
A classic technique that most SaaS businesses use at this stage is to offer discounted "bundles" to drive more long-term subscriptions. For example, Sendlane offers 2 months free in their annual plan, which customers naturally find more value in.
Urgency
Using tactics like scarcity and urgency is just as effective in SaaS as it is in retail or eCommerce. Here's an example of how Hostinger uses a countdown timer to create urgency and motivate leads to make a purchase.
Upselling & Cross-Selling
During the checkout process, you can try upselling or cross-selling different features or add-ons to increase the average subscription value. Here's an example of how HubSpot does it.
5. Onboarding & Support
The SaaS customer journey rarely ends after the purchase stage. Your software needs to retain customers and ensure subscription renewals to stay afloat.
That's why onboarding and support are so important after welcoming a new customer. At this stage, your focus should be to ensure a seamless customer experience.
Goals
Improve customer experience

Retain customers
Strategies
Ongoing Support
New customers are naturally going to have a lot of questions, and your team should be available and responsive to answer them. Make sure you provide multiple channels for customers to reach out to you, such as via live chat, call, email and more.
Live Team Training & Demos
If you've signed up a large organization for a team plan, it's a good idea to onboard your client's entire team via live training or product demo. This helps build a personal relationship and reduces friction during the onboarding process.
Tutorials & Documentation
Make sure you have a comprehensive repository of video tutorial and support documentation (with screenshots) to help new users figure out their way around your software. This may include installation, usage, downloads, updates, integrations and more.
6. Loyalty
Customer retention and loyalty is typically the last — but ongoing — stage of SaaS customer journeys. When customers love using your software and continue to do so for a long time, they automatically move to this stage.
Your goal at this stage is not only to keep your existing customers, but also to help spread positive word-of-mouth about your software.
Goals
Retain customers

Get referrals
Strategies
Discounted Renewals
You can increase the chances of a subscription renewal by offering existing customers a time-sensitive discount towards the end of their current subscription period.
Referral Programs
Referral and affiliate programs can help turn loyal customers into advocates of your brand. Offer perks in exchange for mentions and referrals. For example, Wise offers money to users in exchange for referrals.
Community Building
Building an exclusive community of users can help them feel special, and provide them a space where they can interact with other, like-minded users. This helps them feel more connected to your software, and can build loyalty in the long haul. For example, you can create an invite-only membership portal or a closed group on Facebook.
New Features & Updates
Last but not least, as a SaaS tool, you need to keep delighting your customers and stay updated with the latest technology and trends in your industry.
Invest in innovation, research and development, and roll out regular updates, features and more to keep your customers hooked to your software.
Take Advantage of the SaaS Customer Journey Stages
Understanding the customer journey is only one part of the puzzle. You also need to leverage each stage and create the right content to successfully attract, nurture and convert leads.
If you're looking to create a powerful SaaS marketing strategy, Directive's customer-led approach can help you get there faster.
Keep reading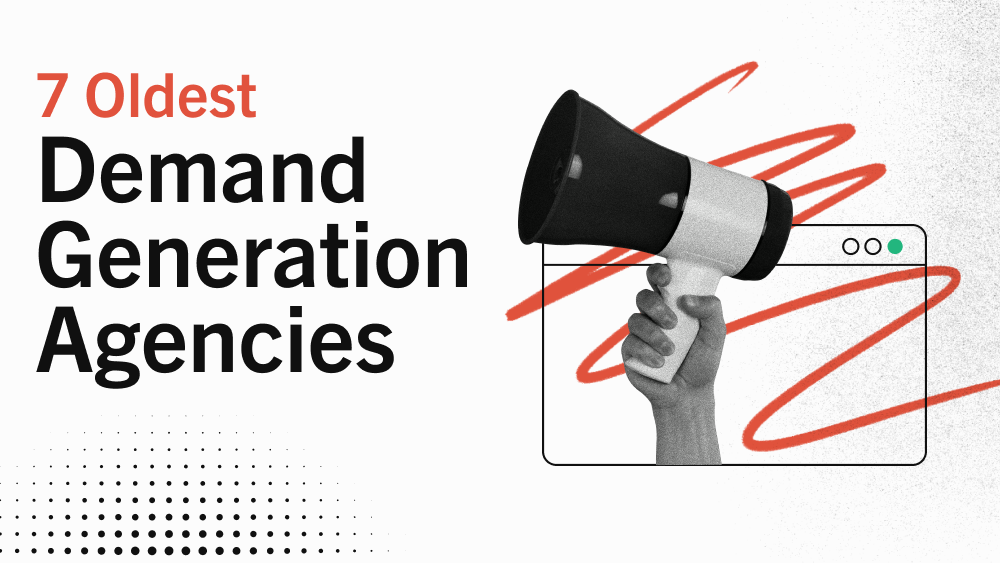 Agency Life
7 of the Oldest Demand Generation Agencies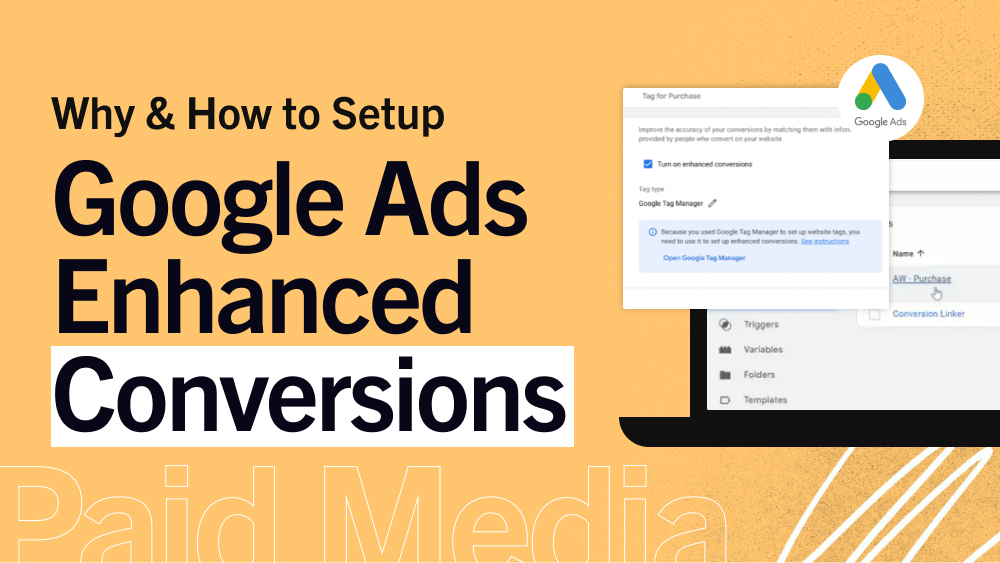 PPC
How to Setup Google Ads Enhanced Conversions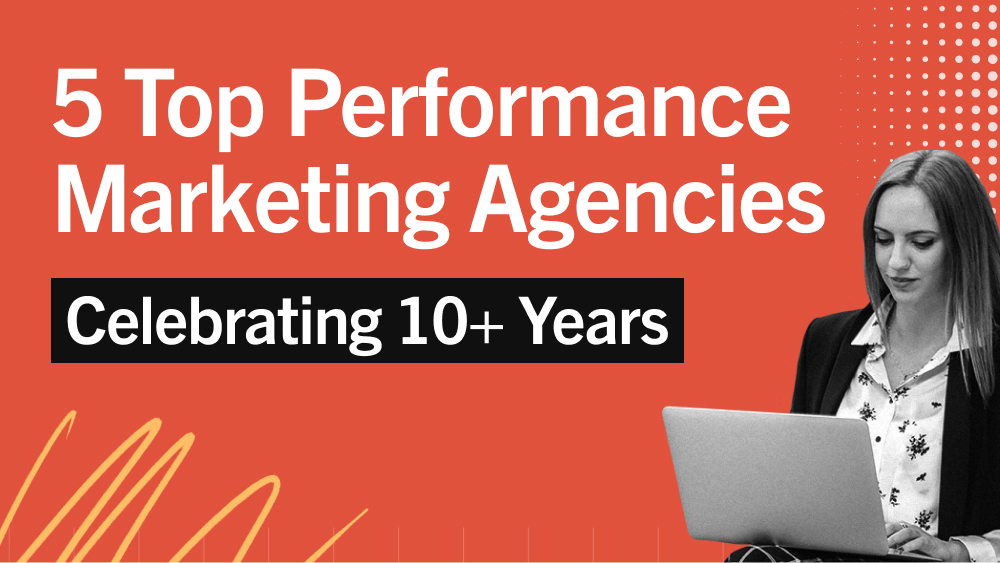 Agency Life
5 Top Performance Marketing Agencies Celebrating 10+ Years