How To Refine your SEO Outreach for Link Acquisition
We are in the age of content abundance. With more than 4.4 million blog posts published every day, there is a huge amount of competition out there (and that's just blog posts, we haven't even touched on other forms of content). 
But here's the thing: 94% of the world's content gets zero backlinks. Nothing. Nada. So much content is lovingly created and then is resigned to a life of gathering dust in the dark corners of the internet. 
What's the point of going through all that effort just to have a piece disappear into the ether to the background sound of crickets? And, more importantly, how can you stop this from happening?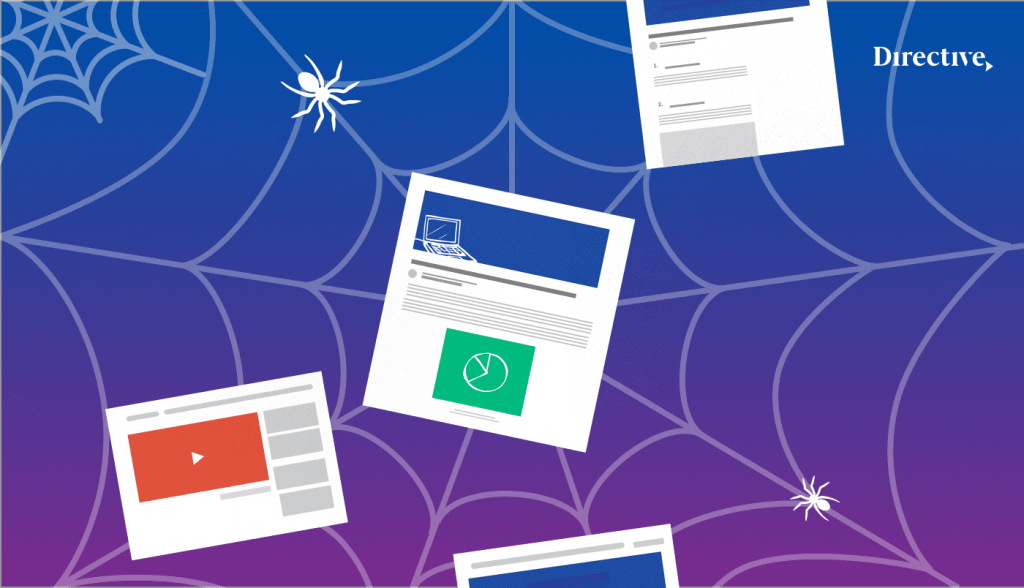 Here's the other thing: links are one of the top two criteria considered in Google's page ranking algorithm. The more links you have pointing back to a piece, the better your chances are of ranking in the SERPs. More links also mean more potential click-throughs and–big sigh of relief–a piece of content that lives on long after it's been published. 
Generating backlinks doesn't happen overnight, though. In fact, 51% of marketers say it can take between one and three months to see the results of link-building, which is probably also why 41% of SEO experts consider it the most difficult part of search optimization. 
To give you a headstart, we've put together a guide that shows you what successful outreach for SEO looks like and how you can implement it. 
What is Outreach for SEO?
Outreach for SEO involves contacting website owners and authority figures in your industry and asking them to include a link to your content on their site. This might be in a blog post, a directory, a review, or even in the form of a guest blog post. The aim is to generate links back to your website to get more link juice and bump your content up the search results. 
Why is Outreach for SEO Important? 
Aside from being one of the two main ranking factors for Google, building links to your content increases its authority and builds trust. If a credible site is linking to your content, there's a good chance it's valuable, useful, and high-quality, which indicates to Google and readers that you're a brand to be trusted. 
On top of this, the more links you have pointing to your content, the more traffic you can push to your site. Backlinks bump your content up the SERPs, but if you've got a link on a high-traffic site, there's a good chance a chunk of that traffic will make it back to your site. 
Finally, having a dedicated outreach strategy can enhance the longevity of your content. Instead of pressing publish and letting each piece gather dust, you can continue to attract traffic and customers through backlinks without doing any extra work.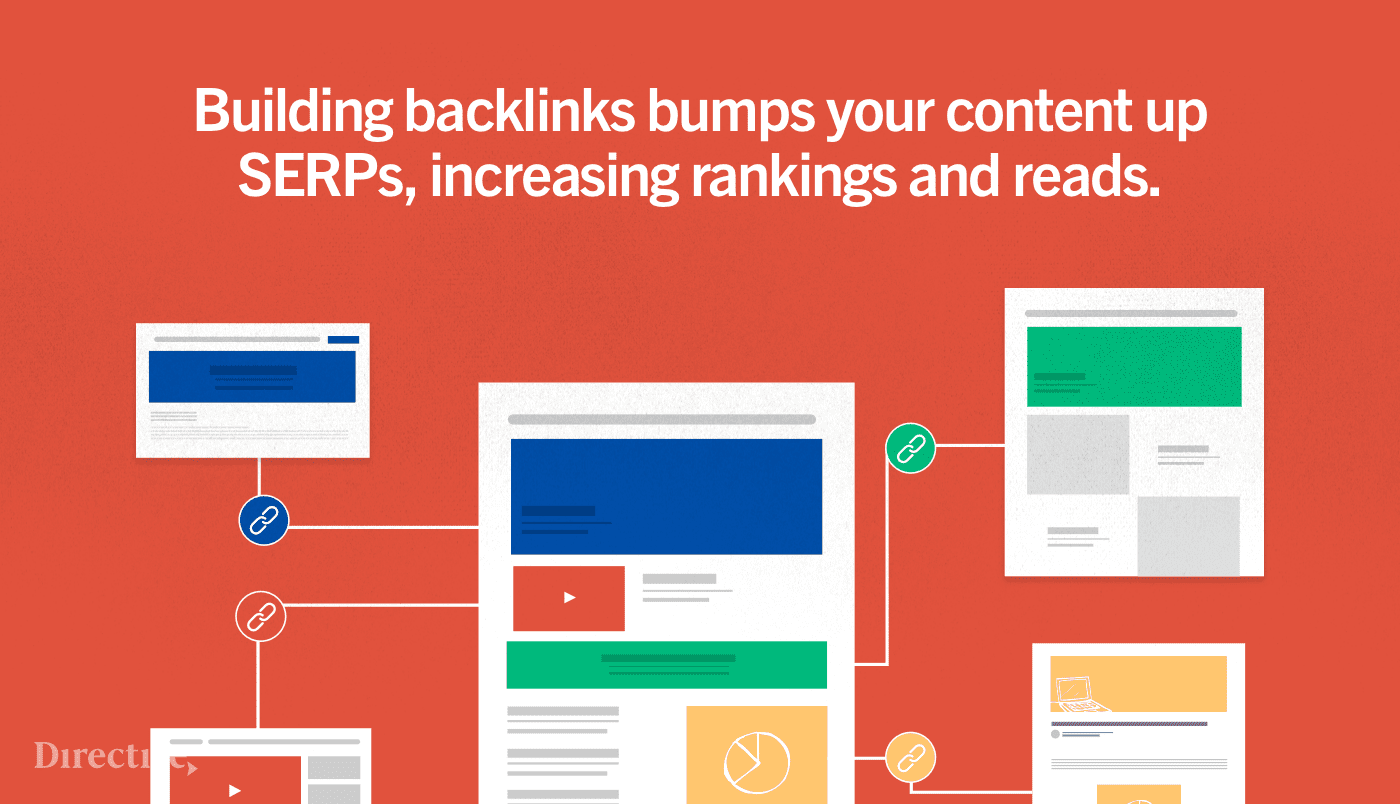 What the SEO Link Outreach Process Looks Like in Action
There are four main stages in an outreach campaign. Setting these up in advance and optimizing each phase saves you time and resources–for example, having a template pitch ready to customize and go is far more useful than creating a pitch from scratch every time you want to reach out to someone. 
The process usually involves: 
Prospecting:

identifying relevant and credible sites to reach out to 

Pitching:

drafting a pitch to secure a link and sending the message to your chosen prospects (you might do this via outreach emails, LinkedIn, or another method) 

Content creation:

for some types of links, you'll need to create content yourself, whether it's an entire piece for a guest post or a paragraph for a directory listing 

Follow-up:

it's crucial to follow up your outreach efforts–sending one follow-up email can

increase reply rates by 13%
It's also important that you keep track of the links you've secured. Create a spreadsheet or use a tool that will help you track where those links are and how those pages are ranking. Continue to analyze the results of your efforts so you can quickly identify what's working and what needs improvement. 
For example, if you find that your primary research is getting far more responses and links than a guide you've written, you know that the sites you're targeting are probably more interested in research and are therefore more likely to link to it. 
8 SEO Outreach Strategies You Can Use 
There are a number of different ways you can generate links to your site, each of which will have varying results depending on your industry and the type of sites you're reaching out to. 
Here are some strategies you can use to get links: 
1. Guest Posting 
Guest posting involves writing content for another brand's website in exchange for a link in your byline or a couple of links to your site sprinkled throughout the piece. The aim is to make the guest post as useful as possible for the site's readers and encourage them to click through to your site. This method also increases brand awareness, especially if you're consistently posting on the top blogs in your industry. 
2. Add Article Links
Asking site owners to add a link to their existing posts is a quick way to do outreach. You don't have to create content from scratch, and can instead identify relevant blog posts where there's an opportunity to link to your site or product. 
Blogger Outreach
Making connections with well-known bloggers in your industry forms part of a long-term outreach strategy. Creating relationships with high-profile people can secure you several links across their site, or it can even get you a piece written from scratch that's relevant to your brand and product. The idea behind this strategy is to form a connection with a handful of top bloggers in your niche and ask them to link to your site in places they think might be relevant to their readers. 
4. Product Reviews
Product reviews not only secure links back to your site, but also raise awareness of your product and add social proof to your brand. The outreach process for this involves contacting relevant sites and providing them with free use of your product in exchange for an unbiased review on their website (with a link back to the product and your brand, of course). 
Be careful with this method, as there are some rules and regulations around this. Make sure that the sites that are reviewing your product are explicitly stating that it's a review and that they've been given free use of your product to avoid any repercussions. 
5. Sponsored Posts
Sponsored posts were all the rage a few years ago, but they can still be a good way to get links on high-authority sites. Be prepared to splash a bit of cash here, especially if you want links from the top websites in your industry. Sometimes the site owner will create the content themselves based on your product or brand, but more often than not, you'll be tasked with creating the post. 
6. Claiming Unlinked Mentions
This is relatively low-hanging fruit in the world of backlinks. Simply set up an alert for your brand or product name and any time a site has mentioned you but hasn't linked to you, reach out and ask them to add in a link. 
7. Link Roundups and Resource Pages
Link roundups can be a great way to get a link to your site and position yourself as an expert. Identify roundup content that's a good fit for your brand and reach out to the writer to ask if you can be included. This is the same for resources pages–if you come across a site that has a resource page your product would fit nicely into, reach out to the site owner and see if you can be included. 
8. Offer Quotes for a Link 
There are a number of sites journalists and content writers use to get quotes from industry experts, including Help a Reporter Out. Sign up for these and, when there's a good-fit opportunity, reach out to share a quote in exchange for a link back to your site. 
5 Top Tips for Refining Your SEO Outreach Strategy and Link Building Efforts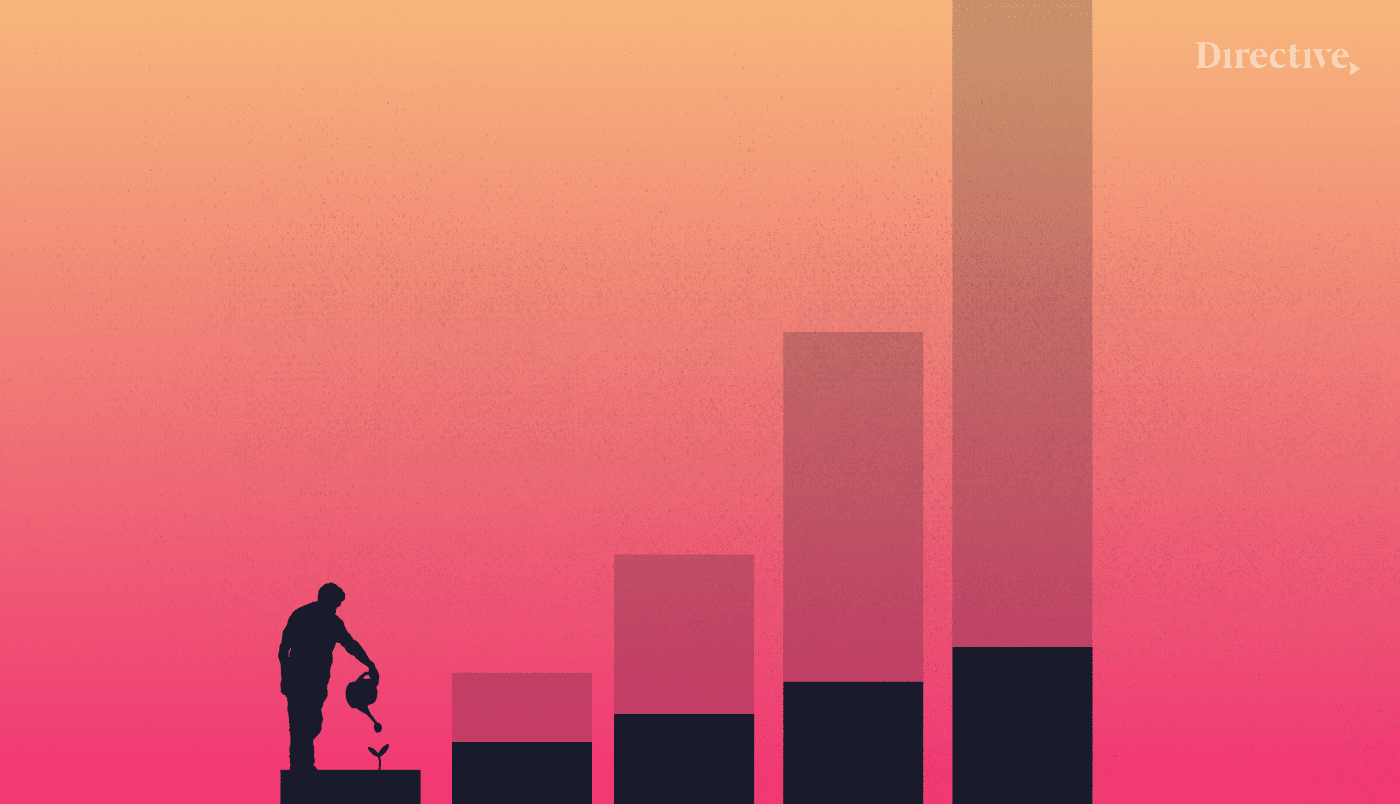 1. Aim to Earn Followed Links
Links can either be "follow" or "no-follow". Follow links tell Google to transfer link juice to one site from another, while a no-follow link doesn't. Basically, for a link to "count" towards your link-building efforts, it needs to be a follow link. When you reach out to influencers, bloggers, and site owners, make sure you clarify that you're looking for follow links. 
2. Use Descriptive Anchor Text
The more specific and descriptive your anchor text is, the better. For example, if you're product is a project management tool, you ideally want the anchor text to say "project management tool"  instead of "getting to grips with planning out tasks" so Google knows exactly what kind of content the link is pointing to. 
3. Build a List You Can Use Over and Over Again
Successful link building shouldn't be a dine and dash operation. Instead, work on building a relationship with site owners in your industry. Start by creating a list of relevant prospects and connecting with them on social media or via email. There, you can nurture the relationship so that each time you post a fresh piece of content, you already have a list of warm leads to reach out to. 
4. Target Relevant and Authoritative Websites
A link from the New York Times is far more impressive to Google than a link from, say, The Golden Retriever Weekly. The more authority a site has, the more juice you'll get pumping through to your site. The key is to identify the most relevant (that is, they have a similar audience to you) and the most credible websites in your industry. You can do this by looking up the Page Authority or Ranking of a site and choosing ones with a high score. 
5. Create Linkable Content 
The more valuable your content is, the more likely it is that high-profile sites will link to it. Work on creating a library of useful pieces that offer actionable content or content that's a bit different from everything else out there.
This might include:
Primary research turned into a report 

Infographics 

Videos 

Podcasts and webinars
Remember, credible sites want to link to credible content–so give them something to link to. This can create a snowball effect, too. If a big site has linked to your report and lots of other brands come across it, they're also likely to link back to the report. 
Take the Headache Out of Link Acquisition
Acquiring links is crucial from an SEO standpoint. Without them, your content won't do as well as it could do in the search engines. But many SEOs and website owners consider it one of the most challenging things about SEO–probably because your fate is in the hands of others. However, if you create a strong strategy and consistently plug away at generating links, you can compound the results over time, leading to long-term success and constantly climbing search rankings. 
Keep reading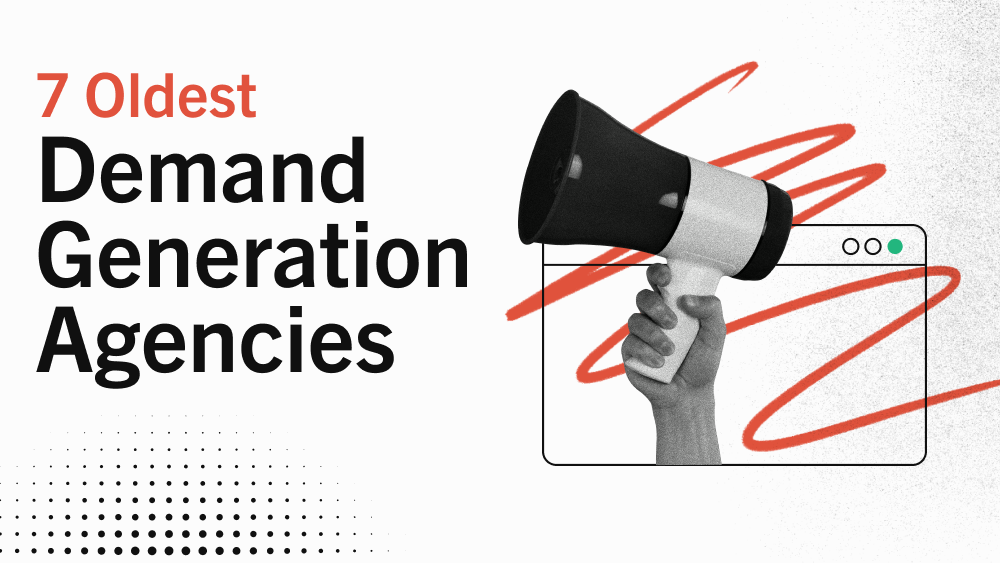 Agency Life
7 of the Oldest Demand Generation Agencies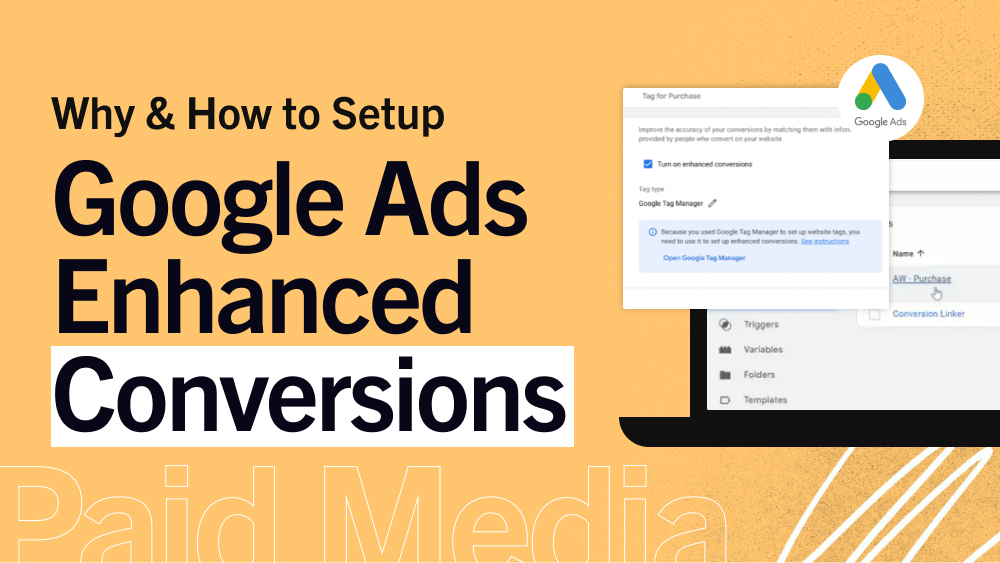 PPC
How to Setup Google Ads Enhanced Conversions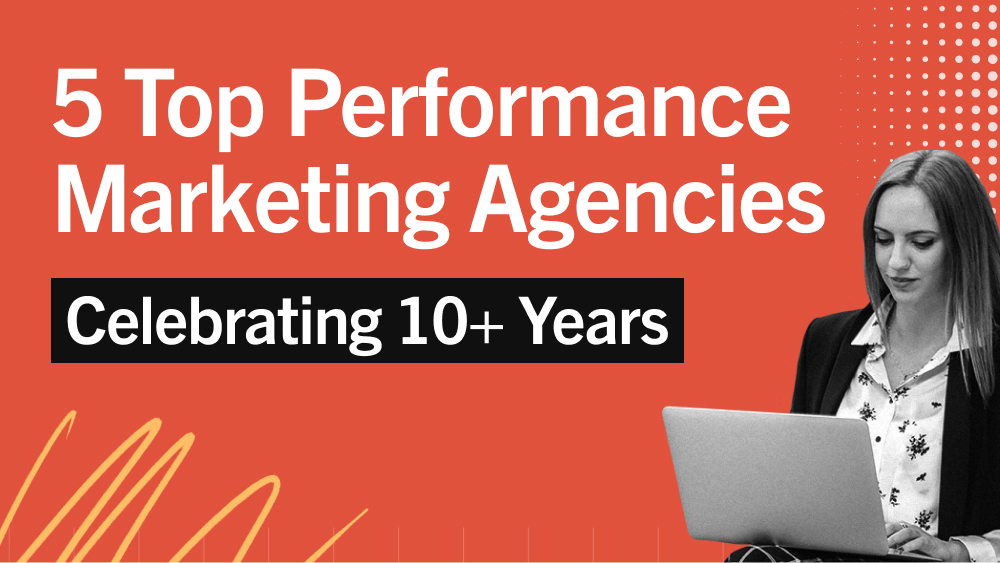 Agency Life
5 Top Performance Marketing Agencies Celebrating 10+ Years