What is Content Syndication and Why Is It Important for SaaS?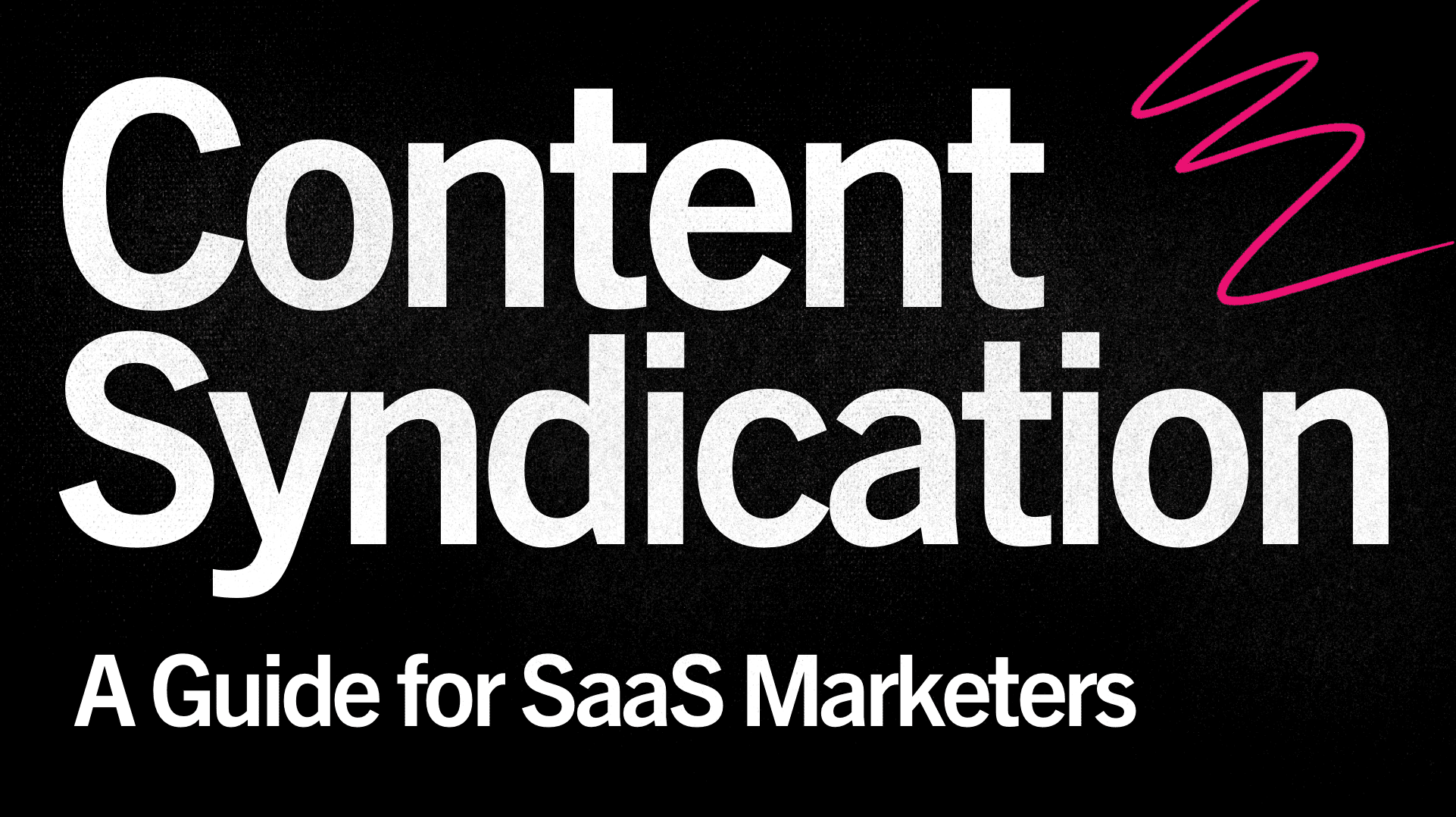 There are few varying content syndication scenarios that most businesses need to consider.
For starters, your content team has spent untold hours developing valuable material that speaks to your products or solutions. Whitepapers. Solution Briefs. E-books. Videos. You name it, they've created it. And now they want it promoted – ALL OF IT – and want to know how marketing is going to help.
On the other hand, the demand generation team has some pretty aggressive lead goals and time is running short, as always, to meet that goal before the quarter is out. And your audience of senior level decision makers and stakeholders is a tough nut to crack.
So what do you do? It might be time to consider a content syndication campaign.
What Is Content Syndication
There are two definitions of content syndication, and in this blog we'll touch on both. The first, and more common way, is to use a third party vendor to place your content in front of the right audience, using that content to engage your target market and generate leads. The second, and less common way (at least for demand gen purposes) is to republish the same piece of content — an article, a video, an infographic, etc. — on one or more different websites.
According to a survey of B2B content marketers, distribution of content is still a top priority in addition to improving the quality of conversions:
In addition, 67% of marketers believe content syndication is a top channel for reaching target audiences:
Content syndication rates higher for reaching technical audiences (86%), sales and marketing *86%) and finance (67%).
Content Syndication Benefits
There is no better way to solve the two problems outlined above than a content syndication campaign. The benefits of content syndication are many. Initially, it solves the issue of how to promote all that content as you can, and should, have multiple pieces of content in the market at one time.
Helps With Goal Setting
Your demand gen team will be happy as it guarantees you a certain amount of lead volume each month/quarter/year at a set cost per lead (no fluctuations like with Google ads or Paid Social) based on the amount of targeting filters you include.  You can flight your campaigns as well to deliver more during peak seasons and less during slower times of the year like the summer or holidays.
More Targeted Content
Content syndication campaigns allow you to target the right people at the right companies (hopefully via your TAL) that have the right job titles or are the right company size. You can also target by demographics or install base. An added feature is the ability to ask pre-qualifying questions, like time to buy or budget range.
Note that the more filters you add to your campaign, the higher the CPL will be. The lead volume is likely to be lower, but it will be higher quality thanks to the fact that you have pre-qualified them before you send them to Sales. Syndication perks up your sales team by driving constant, quality volume to your automation platform.
Predictable Engagement Rates
Syndication campaigns are usually run via email blasts. Your audience has specifically opted in to these emails so the intent is there. And once they've filled out that form and downloaded your content, that should give Sales the green light to follow up with these leads as quickly as they can. Leads can usually be sent right to your marketing automation platform, so there is no delay in getting them into your pipeline.
Syndication Vendors for SaaS
Let's have a look at some of the vendors for you to consider for B2B content syndication campaigns. Like with other demand gen channels there are many. Some are better for volume campaigns, others better for more targeted campaigns. Your best strategy is to test as many as your budget (and lead goals) allow, so you can identify which vendors drive more qualified leads.
DemandWorks
DemandWorks claims a database of over 18M active business professionals in Marketing, IT, HR and Finance. You can run your campaigns off a TAL or intent based targeting. You can even run display ad campaigns powered by their 1st party data.
IDG
Now known as Foundry, IDG leverages their publications (CIO, ComputerWorld, CSO, InfoWorld, etc.) to deliver leads across a variety of IT specialties. They also have a substantial menu of targeted email blasts to ensure you're promoting your content to the right audience. IDG tends to be a bit more expensive from a CPL standpoint.
Netline
Netline is a solid vendor as well for volume campaigns, and they also have some nice tools to build optimized lists by intent and the ability to gain greater insights into prospects by obtaining buying signals such as time to buy.
Pure B2B
PureB2B is an excellent vendor for volume-based B2B syndication campaigns, either through your list or targeting filters like job title, company size, etc.. They now offer predictive analytics to leverage "multiple layers of buyer intent."
Tech Target
Tech Target takes your list and supplements it by layering firmographic, technographic and behavioral data on top to identify accounts that best fit your ICP. Tech Target is also on the most expensive side relative to CPL.
ZiffDavisB2B
Now known as Spiceworks Ziff Davis (SWZD), this is an excellent vendor for the B2B space, particularly technology B2B. SWZD lets you target top of funnel leads by content or intent, but also has a nice BANT offering to better qualify mid-to-bottom funnel leads.
SEO Implications of Content Syndication
You should be aware of the SEO ramifications for B2B content syndication campaigns – namely the issue of duplicate content. Duplicate content across the Web does have a negative impact on your site and search results, and could reduce your rankings or even result in removal from the Google index if you aren't careful and take the proper steps to make sure that doesn't happen.
The easiest way to solve this issue is to add a canonical tag to ensure that the third-party website declares that the content on your website is the original source.
The canonical looks like this:
Pro Tip: Using 
Medium for Content Syndication
One newer way to syndicate your content is through platforms such as Medium. If you aren't aware of Medium, it's a free content publishing service that allows anyone to post blogs to a wider audience. While this isn't the same as syndicating an E-Book or whitepaper like we discuss above, you can promote these pieces through services like Medium.
Here's how it could work. Let's say you have a whitepaper and want to test out promoting it through a platform such as Medium. Write a blog post about the content, and in addition to putting it on your company blog, repurpose it on Medium along with a call to action for someone to download the full whitepaper. Then drive that person to a landing page specific to the whitepaper where they can fill out the form to get the full version.
The best part about this strategy is that Medium is a free service, so you're not spending any money for this test, you're only spending the time to write the blog, which you were likely going to do anyway. So any leads you get will be really cheap, and if you don't get any leads you can take solace in the fact that you didn't waste valuable budget on a test. And at the very least you're getting your content out to a wider audience which will help with brand awareness.
Medium is becoming more of a B2B resource, particularly in the SaaS space. Here is an example of how it could work. This post closes with "Sign up for our free course" with a link to a sign up form. This is another good example, with a more demand gen related CTA at the end – Schedule a Demo.
Using Medium, or another service like LinkedIn, you can also gain insights into how your stories are going from an engagement standpoint. You also don't have to worry about the duplicate content issue we mentioned earlier as Medium adds an "originally published" disclaimer to avoid that problem, and ensuring your website is the original source of the content.
You can also create a publication on Medium, which is essentially a collection of articles related to the same theme.
Summary
In closing, a content syndication campaign, whether you are going the "traditional" route of using a 3rd party to promote your whitepapers, e-books, etc. or the less traditional route of testing a service like Medium to promote your content via blogs, is a valuable piece of ammunition in your arsenal in the fight for high quality leads. Use it in addition to Google Ads, LinkedIn ads, Programmatic, etc. as part of a fully integrated digital campaign.
The usual caveats apply to a content syndication campaign that apply to other paid media campaigns. Be sure you are tracking where MQLs, SQLs and Opportunities are coming from so you can optimize the syndication partners you are using. Freshen up your content so you're constantly flooding the market with new material. And make sure your list is always up to date.
A well run content syndication program gives you leads at a fixed price, and as a result it keeps your cost-per-opportunity lower. And you don't have to worry about constantly fluctuating bids and CPCs/CPMs like with other programs.
Keep reading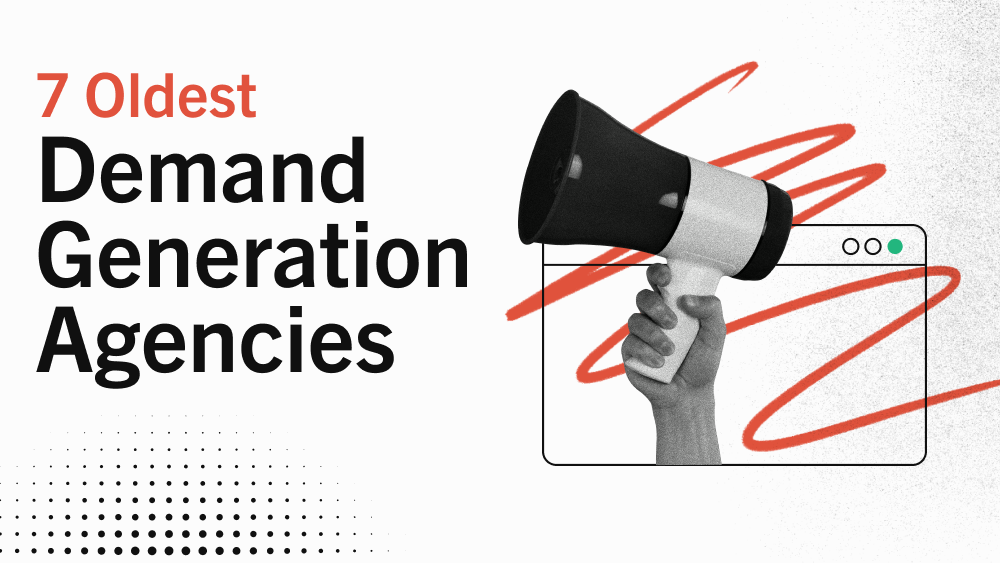 Agency Life
7 of the Oldest Demand Generation Agencies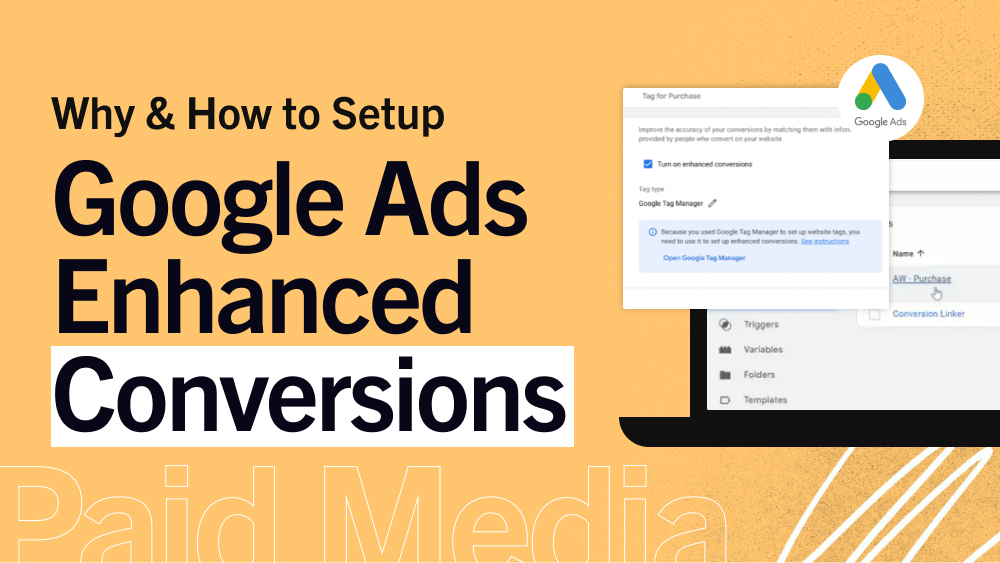 PPC
How to Setup Google Ads Enhanced Conversions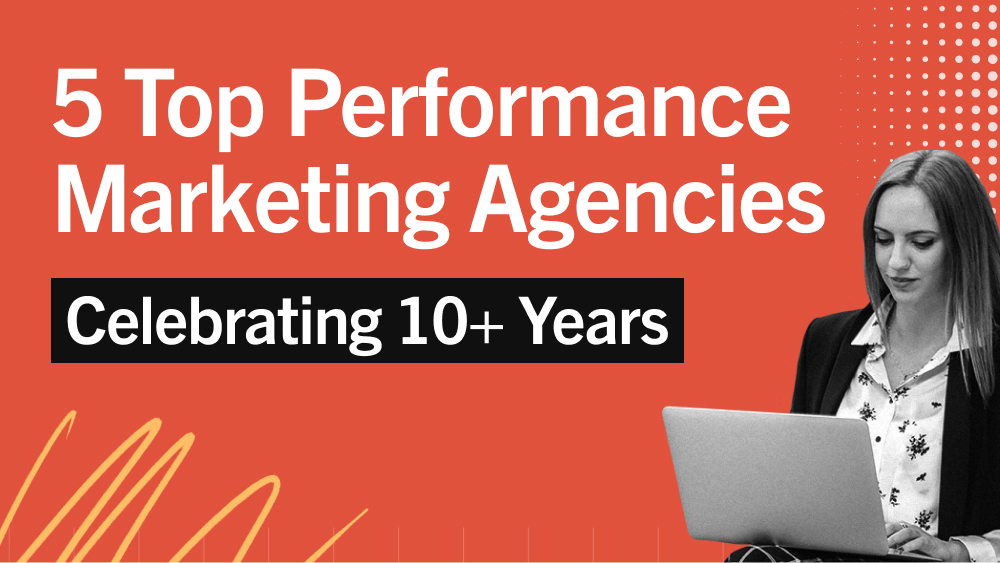 Agency Life
5 Top Performance Marketing Agencies Celebrating 10+ Years