15 Journalists to Follow to Stay on Top of Digital Marketing Trends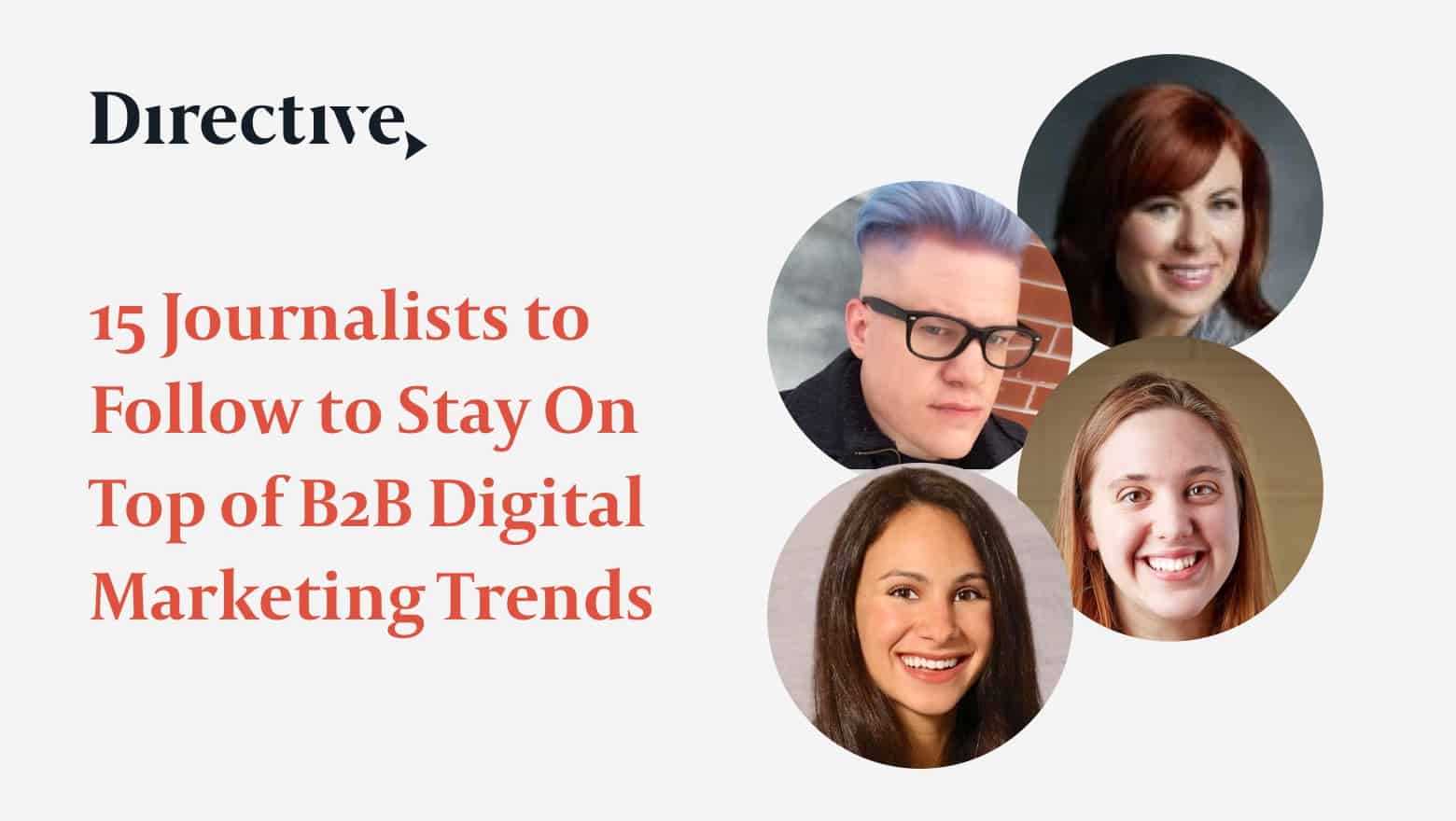 In today's changing media landscape, it can be challenging for B2B marketers to keep up with cutting-edge opportunities and various technologies emerging daily.
Also, it's difficult to find accurate and fresh content in the B2B space.
Look no further, the Directive marketing team has assembled a list of 15 journalists to help streamline the process of finding state-of-the-art content B2B marketers will want to consume.
While not all of these journalists cover B2B specifically, they cover the latest tips, trends, and news B2B marketers can learn a thing or two from.
We suggest you follow these bright individuals, listed in no particular order, and learn how to exceed goals for your B2B digital marketing today.
Martin Swant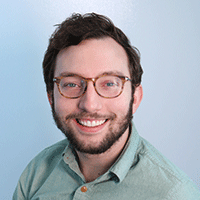 Martin Swant is a technology writer for Adweek. He specializes in covering technology, social platforms, ad tech, and digital marketing trends.
In addition to writing, Marty is a regular contributor to Adweek's podcasts and videos and has appeared on television segments for CNBC, MSNBC and Reuters TV for his knowledge and coverage of the intersection of media, marketing, and technology.
Why Should B2B Marketers Care?
Martin keeps B2B marketers in-the-know with emerging technology and the latest trends in digital marketing. This helps B2B marketers boost strategies and stay armored in a competitive space.
Check out his latest piece on the incremental innovation of tech here.
Kerry Flynn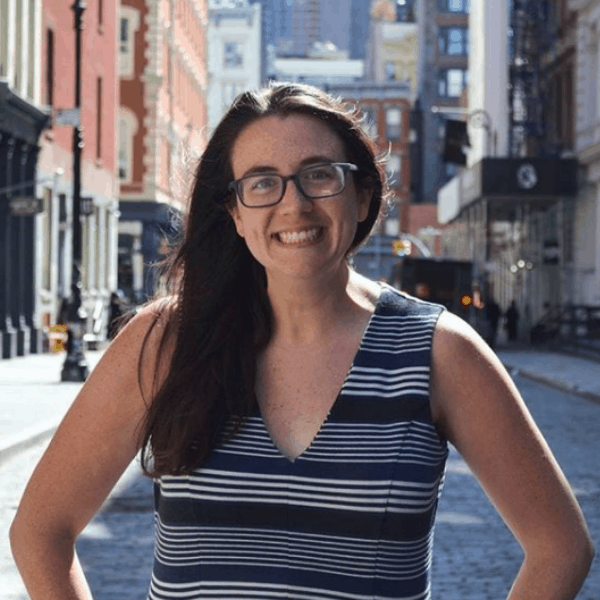 Kerry Flynn is a business reporter for Digiday where she reports on digital platforms as they relate to media, buying, brands, and publishers.
Before Digiday, Kerry covered business and tech at Mashable and was a technology reporter for Newsweek Media Group. There, she covered social media companies, trends, and start-ups.
Why Should B2B Marketers Care?
With an extensive background, Kerry is an admirable source for B2B marketers looking to further their education in the business tech industry.
Read one of her top pieces here about how Reddit adds more performance tools to attract direct response advertisers.
Erin Carson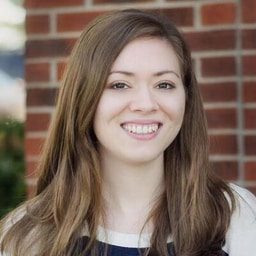 Erin Carson is a staff writer at CNET. She reports on the impact of social media in the business industry and how technology is transforming the future of work.
Before joining CNET, she was previously the multimedia editor for TechRepublic and was a feature writer at American Songwriter Magazine.
Why Should B2B Marketers Care?
Erin will keep you aware of tech trends from leading companies, inform you about what to expect with the future of technology and what the top tech hacks in the business tech industry look like.
You're going to want to check these out.
Karissa Bell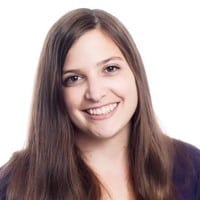 Karissa Bell is a senior tech reporter at Mashable covering all things technology, with a focus on social media companies and culture.
Before Mashable, Karissa was a writer for The Wirecutter and a regular contributor to Wired Magazine for product news and reviews.
Why Should B2B Marketers Care?
Karissa is the go-to for B2B marketers striving to learn more about consumer tech, technology giants and the culture surrounding them.
Read up on the latest news from the world's largest technology companies in her most recent piece on how multimedia messaging app, Snapchat, plans to battle Facebook.
Katherine Bindley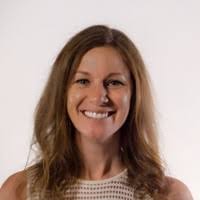 Katherine Bindley is a personal tech reporter at The Wall Street Journal covering everything from consumer tech to the best tech-related tips and tricks.
Previously she was a reporter for the Huffington Post and a feature writer for The New York Times.
Why Should B2B Marketers Care?
Katherine gives B2B marketers the ultimate tech fix through her breaking news updates, consumer tech reviews, and the industry's newest products. This enables her followers to stay current on how companies are using facial recognition to which gadgets you'll see in future technology.
The world is changing, is your B2B marketing equipped to match?
Taylor Lorenz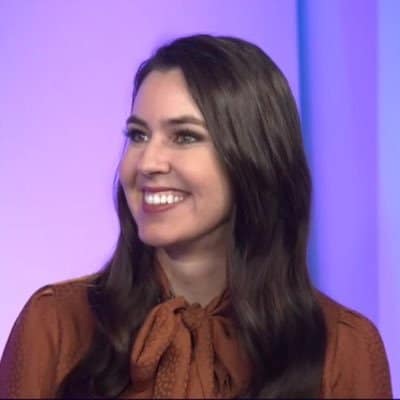 Taylor Lorenz is a staff writer for The Atlantic where she specializes in tech, social media, and internet culture.
Formerly, she was a tech and culture reporter at The Daily Beast and the Senior Editor of emerging platforms at The Hill.
Why Should B2B Marketers Care?
Taylor teaches B2B marketers about the ins and outs of internet culture and rising trends to keep track of in the business tech world.
Most recently, she discussed strategic uses and the revolution of social media applications for brands and businesses.
Learn how Instagram functions as an essential business connection and communication method in her article here.
Nina Zipkin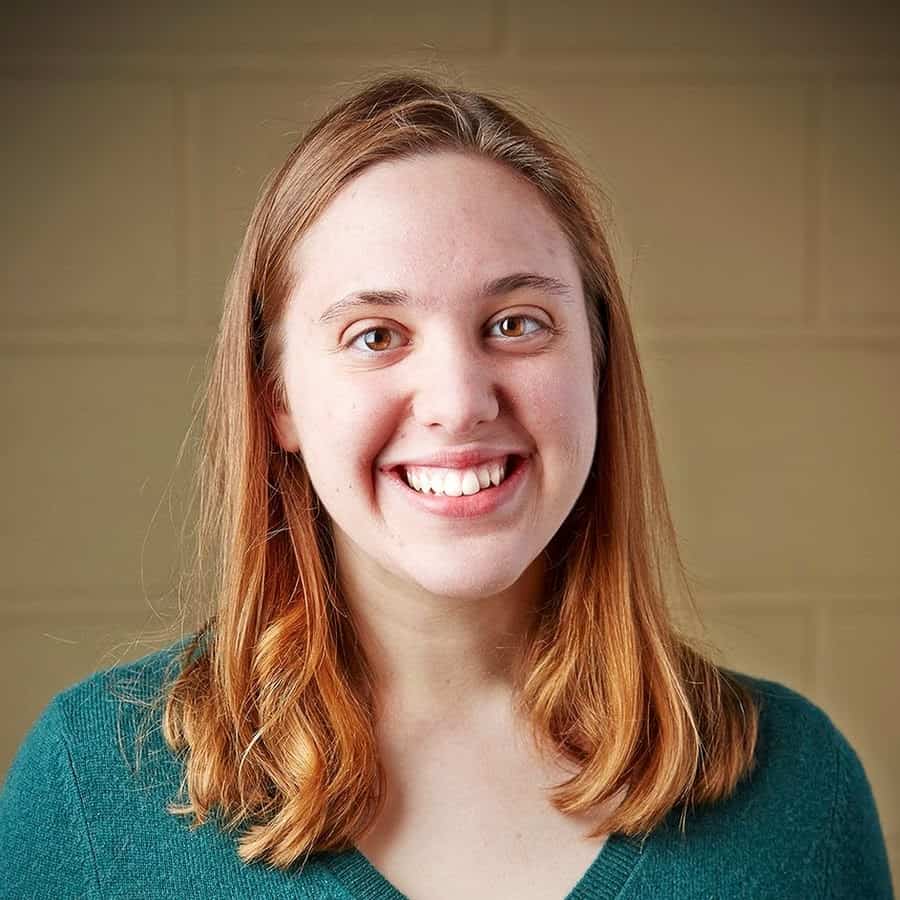 Nina Zipkin is a staff writer at Entrepreneur. She covers leadership, business, and tech with an emphasis on entrepreneurs, pop culture and innovation.
Alongside writing, Nina is also the co-host of Entrepreneur's podcast How Success Happens where she chats with a range of leading experts with "unique personalities to better understand the traits that make excellence possible."
Why Should B2B Marketers Care?
Nina provides B2B marketers with expert insight into the intersection of business, technology, media and culture, and how to best leverage these fields.
Check out a recent How Success Happens episode featuring expert advice from entrepreneur and Reddit co-founder, Alexis Ohanian, here.
We promise you're going to want to listen to more than one!
John Brandon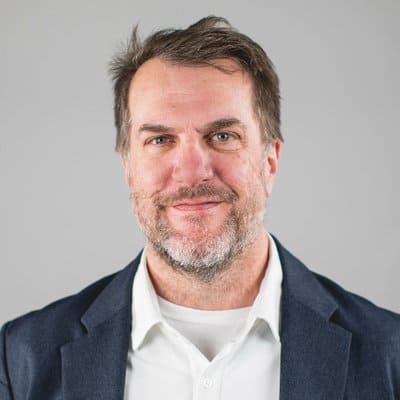 John Brandon is a contributing editor at Inc. Magazine where he covers technology.
With 17+ years of experience in journalism, John knows his stuff and you'll walk away with actionable insight for your B2B digital marketing campaigns.
Why Should B2B Marketers Care?
This influential journalist gives readers the ultimate tech lowdown, providing B2B marketers with updates from leading ad-tech platforms and corporate giants.
John gives companies a leg up on social media tools and even shares tactics you can utilize to improve your email communication skills.
And hey, as B2B marketers, we send out a lot of emails.
Kate Rogers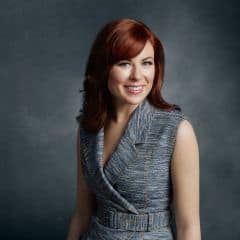 Kate Rogers is a small business and entrepreneurship reporter for CNBC. In addition to appearing on CNBC's Day programming, she also contributes daily stories and market coverage to CNBC.com.
Before CNBC, Rogers was a reporter for FOX Business where she specialized in finance and small business. Also, she was the host for Growing Your Business, a web series on entrepreneurs and start-ups for FOXBusiness.com.
Why should B2B Marketers Care?
Follow Kate Rogers for essential financial tips for entrepreneurs and the latest news from the start-up scene.
Read her piece on how small businesses are capitalizing on the booming E-commerce market through partnerships with Amazon here.
Alexandra Bruell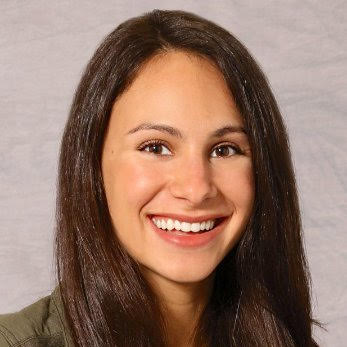 Alexandra Bruell is a writer for CMO Today, The Wall Street Journal's online hub for media and marketing news.
There, she reports on the business of ad agencies and marketing with a critical focus on how brands adapt to shake-ups in the industry.
Previously, she was a lead agency reporter at Ad Age where she covered digital media buying and planning. Before that, she was a consumer marketing reporter at PRWeek Magazine.
Why Should B2B Marketers Care?
As a specialist in digital media, Alexandra Bruell is a key journalist to follow for the latest in industry fluctuations that shape the future of advertising.
Read her most recent article on what corporate players are doing to revamp their advertising efforts and adapt to the rapidly changing field of marketing.
Lauren Johnson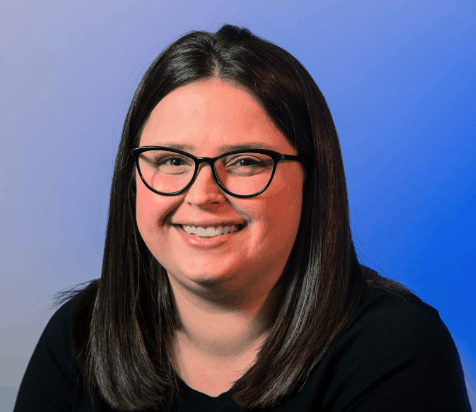 Lauren Johnson is a senior reporter at Business Insider. She covers advertising and marketing with a focus on leading technology platforms modifying the ad industry.
Formerly, she was a senior technology editor at Adweek and a reporter at Mobile Marketer.
Why Should B2B Marketers Care?
Lauren Johnson is well-versed in every technology platform, from Facebook and Amazon to adtech and martech companies.
B2B marketers looking to invest in technologies in the new wave of software will want to add Lauren's content to their toolkits.
Understand which strategies various industry insiders implement to create value, maintain relevance, and stay on top of the food chain in her latest article on the problems facing digital advertising.
Ronan Shields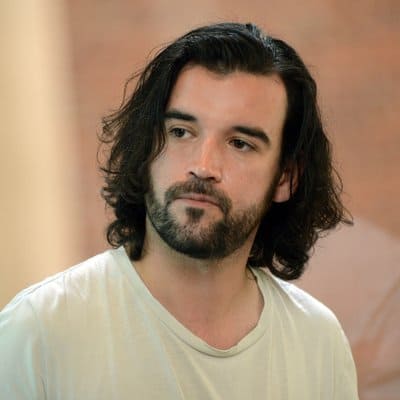 Ronan Shields is an ad-tech reporter at Adweek.
Before joining Adweek, he was a digital editor at The Drum. There, he covered modern marketing and media and the executive editor for ExchangeWire Ltd.
Why Should B2B Marketers Care?
B2B marketers should follow Ronan for recent changes and challenges facing industry-leading platforms in the digital marketing space.
Missed Adobe Summit 2019 and all the insight? Look no further — recap on top highlights and takeaways for marketers in his latest piece here.
Tom Popomaronis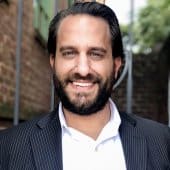 Tom Popomaronis is the Sr. Director of Product Innovation and Business Development at the Hawkins Group.
He is also a regular contributor to both CNBC and Inc. Magazine. There, he covers topics including product innovation, emerging technologies, and world-class leadership.
Why Should B2B Marketers Care?
As a leading entrepreneur and commerce expert, Tom is well-versed in the full spectrum of business, covering topics like "toxic remote workers" and "3 ways enterprises can overcome digital adoption barriers".
Discover what drives the evolution of content and how business marketers can keep up in his most recent piece for Inc.
Molly Raycraft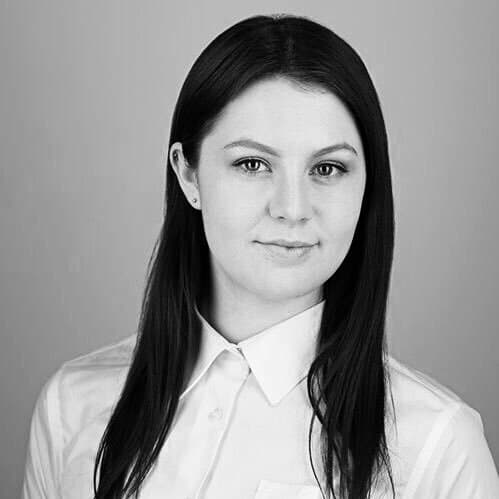 Molly Raycraft is a journalist at B2B Marketing where she reports on (you guessed it) B2B marketing, industry news, and best practices.
Why Should B2B Marketers Care?
Molly is a brilliant source for all things B2B. From lead generation strategies to SEO and optimization best practices, Molly helps B2B marketers enhance their skill sets and accelerate sales and marketing initiatives.
Learn how to take on the ABM world by storm in her latest work where she outlines the key ingredients needed to flourish into an ABM master marketer.
Matt Southern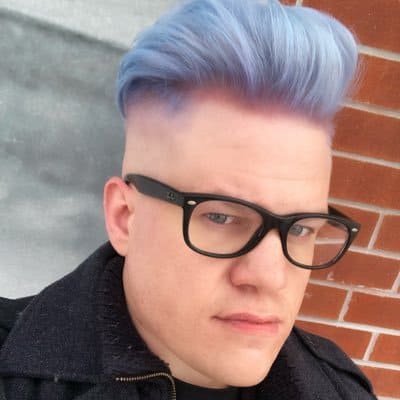 Matt Southern is a lead news reporter at Search Engine Journal. He reports on SEO and the search marketing industry.
Before joining Search Engine Journal, Matt was a social media and SEO specialist at Bureau Group.
Why Should B2B Marketers Care?
Matt is the guy you want to follow for the latest SEO "secret sauce" and the tools that guarantee to drive your organic traffic and optimize search efforts.
Also, it doesn't hurt that SearchEngineJournal.com is read by around 900,000 visitors a month and is among one of the leading websites in the search marketing niche!
Read his article on "Linkedin SEO tips" where he shares techniques to boost the visibility of your business page in search engines.
Learn every factor involved in effect B2B marketing. Get our latest case study for free!

Keep reading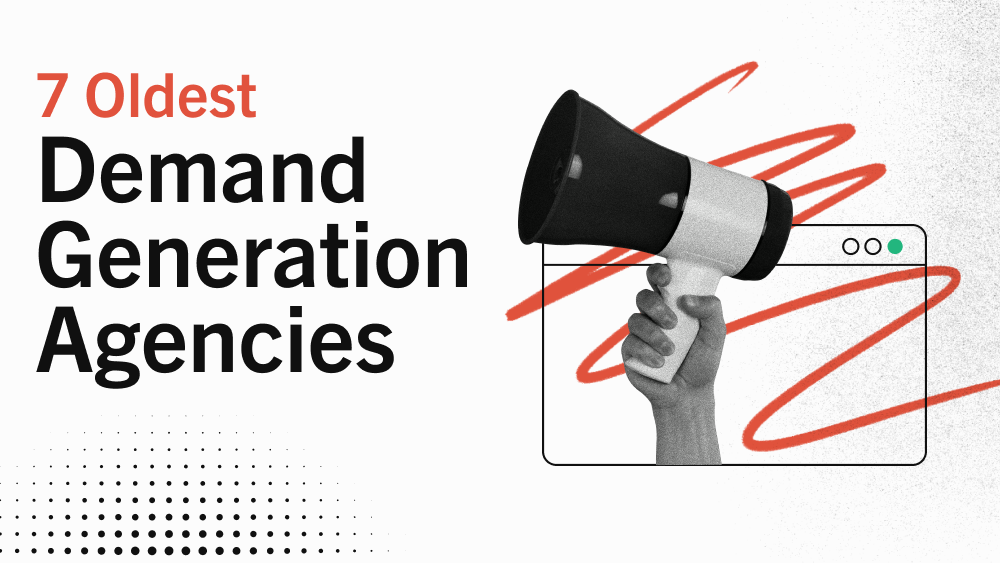 Agency Life
7 of the Oldest Demand Generation Agencies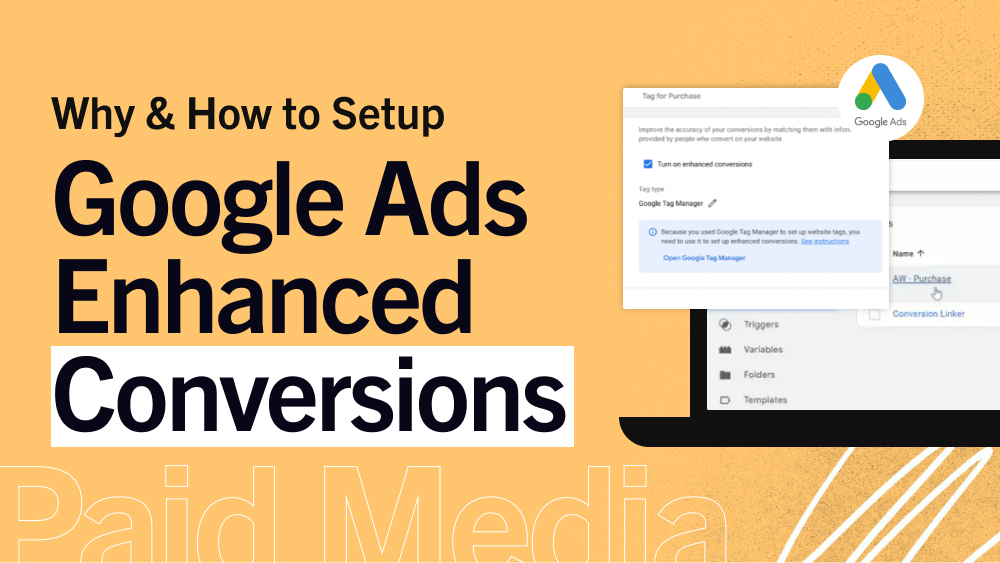 PPC
How to Setup Google Ads Enhanced Conversions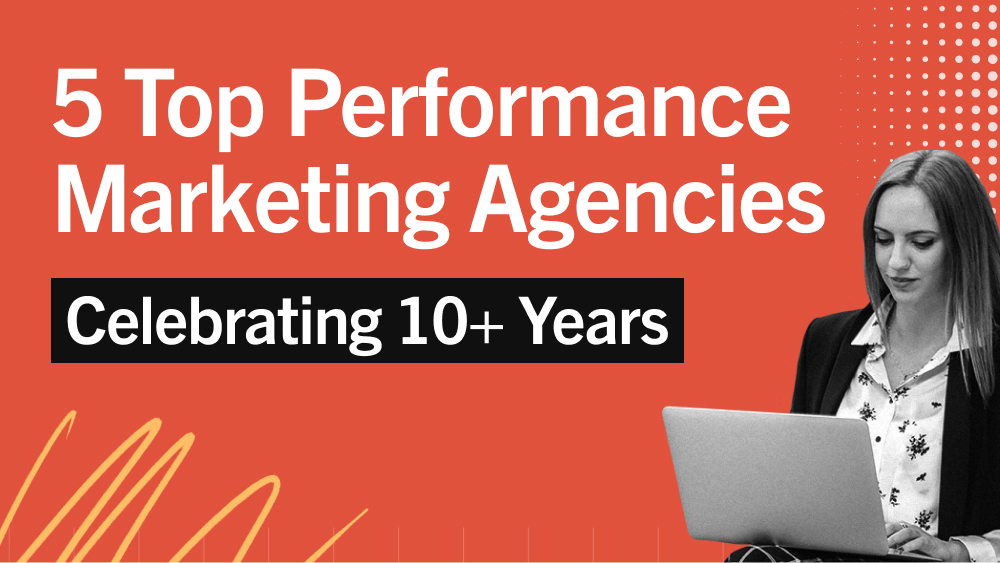 Agency Life
5 Top Performance Marketing Agencies Celebrating 10+ Years