25 Ways Data Science is Changing B2B Marketing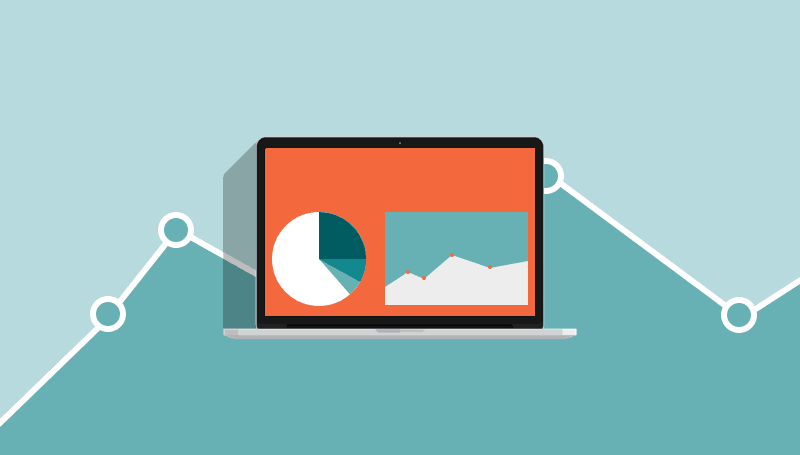 Data science is on every tech marketer's radar these days. It has enabled marketers to determine exactly whom their audiences are and how to sell potential customers on their products and services.
Without data science, tech marketers are just spinning their wheels trying to get customers through the sales funnel. With the help of some valuable data, they can ensure that their marketing campaigns are doing well and customers are being persuaded to make purchases.
What is data science?
Data science is a process that involves utilizing automated approaches to scour through and analyze a large amount of data. Once you look over this data, you can then draw conclusions from it.
Since data science has made its way into the business world, it has become interdisciplinary, incorporating elements of mathematics, analytics, computer science, modeling and statistics.
The big data and data science statistics
Big data and data science are exploding because more data is being generated than ever before. This data gives marketers valuable insight into whom their customers are and what types of products and services they are interested in. Just take a look at these eye-opening facts
By 2020, people around the world will generate 50 times more data than they did just six years ago.
By that same year, digital data will grow to about 44 zettabytes, which equals 44 trillion gigabytes.
There are more than 1 billion Google searches made every single day.
Every minute, Facebook users send about 31.25 million messages and watch 2.77 million videos.
Data science is crucial to your B2B organization's success. Here are some specific ways that you can use it to boost your bottom line.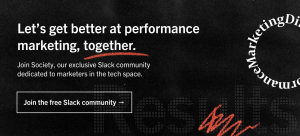 1. You can find leads
As a B2B marketer, you're probably using account-based marketing at this point. It's proven to be one of the most reliable and effective forms of generating leads and cultivating relationships with leads.
Data science gives you the power to narrowly target your leads and find specific details about their business practices. For example, with data, you may be able to determine what companies they've used in the past year and what their exact business needs are.
To locate the best leads, all you have to do is use your own in-house data scientists or sign up with a lead database service like SimilarTech or SalesRipe, which scour the data for you. For example, here is what happens when you look up DirectiveConsulting.com on SimilarTech.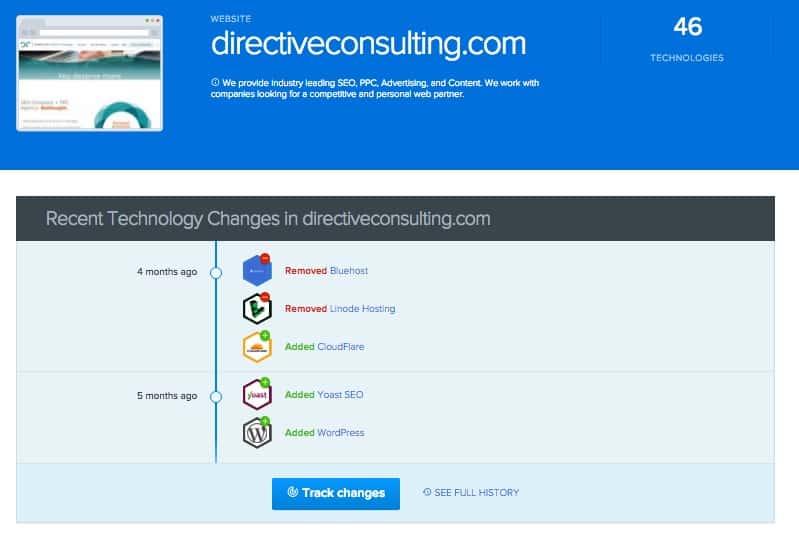 2. You can figure out personas
B2B marketing is all about coming up with specific personas to market your product to. You're constantly creating specific lists of people to communicate with and target. For example, you may come up with a list like, "CMOs that Read Forbes and Convince and Convert and listen to Marketing Podcasts" to effectively market your products and services to them. You're all about specificity because it's the most effective B2B marketing tactic.
With data science, you can determine which personas you need to be targeting. You can figure out how many personas there are and what kinds of characteristics they have to create your customer base.
The data you can utilize to designate your personas will come from current customer surveys, a collection of in-person and phone interviews and web surveys. Here's an example of a customer survey you could look to in your own campaigns.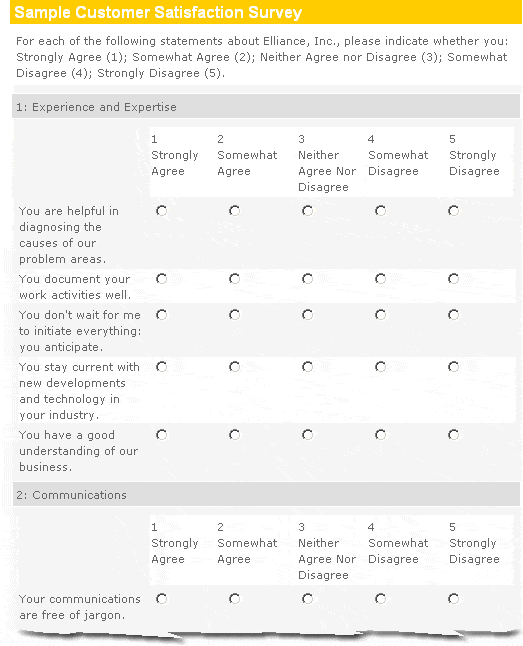 3. You can create relevant content
Throughout every step of the sales funnel, you have to deliver relevant and valuable content to your leads and customers. Extracting data about your audience will help you come up with the best content for each and every person who you hope to take on a journey.
You can collect data on the types of visitors coming to your website as well as see where they are coming from. For example, if they came from Google because they searched a certain keyword, you now know to use that keyword more in your content. You should also look at what content attracts the most likes, shares and follows on your social media pages, and collect data on guests posts that you write for other websites. If you send content through email, you'd need to log into your email subscription provider like Mail Chimp and gather the necessary data on there as well. Here's an example of the backend of MailChimp.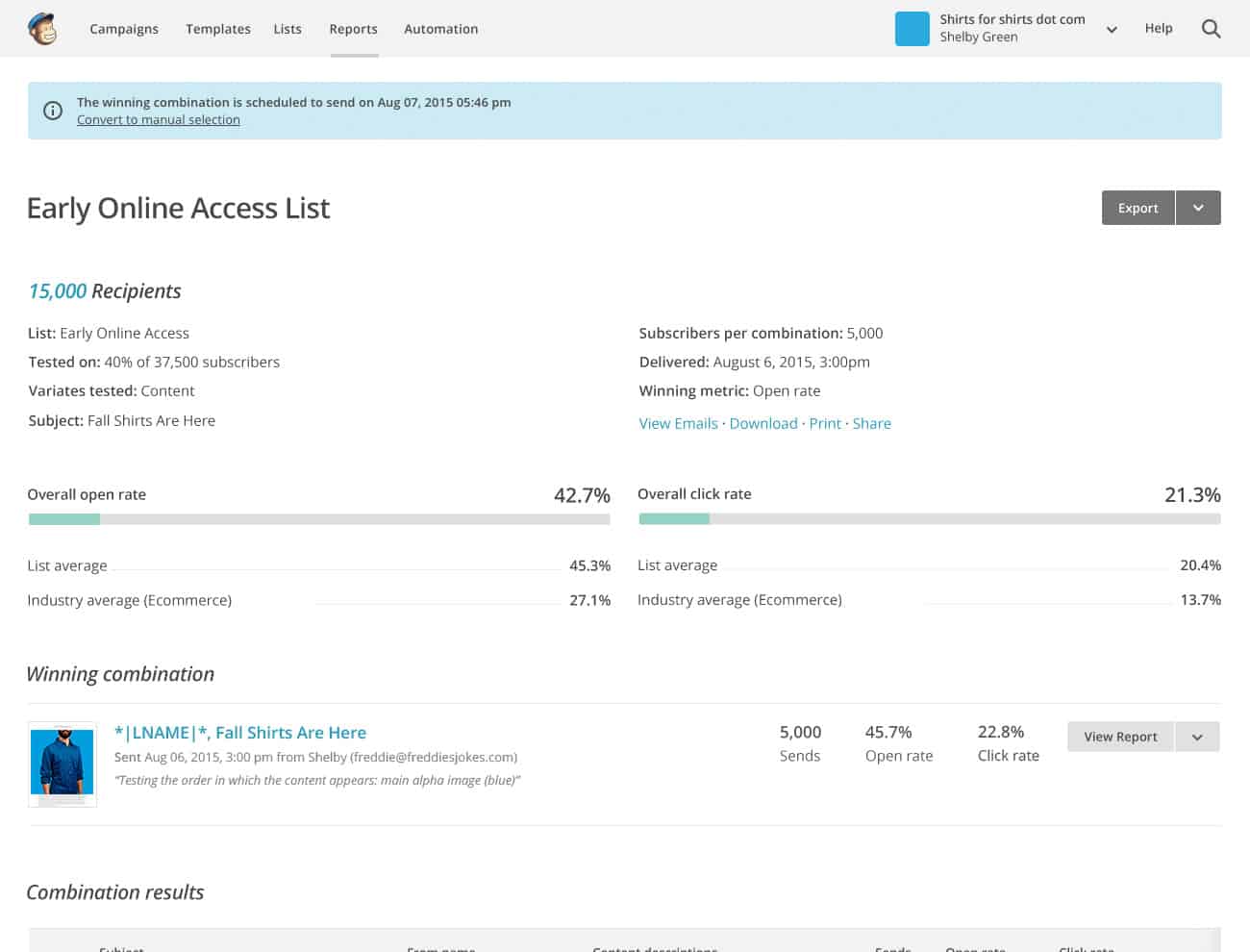 4. You can see how your content is working
It's not enough to put the content out there. You have to go back and gather information on whether or not your leads and customers enjoyed the content you gave them. Data science plays a key role in extracting these insights and guiding future content marketing campaigns.
The process for this is similar to the previous one. You should collect data on your blog posts, videos, pictures, infographics and more through your website, email newsletters and social media. See how many mentions you garner on social media and the number of backlinks you generate because of your content. Look at whether or not you increased your following because of a piece of content. See how many comments you got on a blog or video. Your goal is to ensure that your business visibility continues to be raised.
5. You can perform sentiment analysis 
Data science enables you to do sentiment analysis. This means you can gain better insight into your leads and customers' attitudes, beliefs and opinions. You are also able to see how they are reacting to your marketing campaigns and whether or not they're engaging with your business.
To extract sentiment analysis about your audience, you can use a Google Prediction API. Google suggests collecting hundreds or thousands of pieces of sentiment data to analyze. You can do this through various platforms like Twitter, Facebook and email newsletters. If you don't want to use Google, there are tools like RapidMiner and Python for data mining as well.
6. You can focus on the best leads
 By utilizing predictive analytics, which is one of the components of data science, you can take data and learn which leads are going to give you the most return on your investment. You can analyze the characteristics of the accounts you closed in the past to figure out which ones will be likely to close in the future.
There are a number of software programs and platforms out there that will give you the chance to run predictive analytics. IBM, SAS and SAP are the leaders in the predictive analytics field, but there's also RapidMiner, Alteryx and Oracle.
7. You can save time on research
B2B marketers used to have to do hours and hours of research on their leads to see if they would be worth pitching to. Now, thanks to data science, these marketers can simply collect data and automatically have it analyzed. The gather the necessary information about their leads and see whether to proceed with them in no time.
It takes some investment, but all you have to do is sign up for a data collection service like Smarta, BlueVenn or any of the providers mentioned in the previous section. You can make your data collection process automated and have it conjure and store all the data while you sleep.
8. You can collect data on current customers
Data science is useful in growing your relationships with current customers as well. You can scour through data to see if customers are using your products and services and if your products and services are still serving them well. If the answer is no, you can go in and see how you can improve your offerings for them.
To collect data on your current customers, you can look at the advanced segmentation part of Google Analytics to see the average revenue and transactions for each customer, how many new and repeat customers you have and which customers use your products and services the most. You can also use any of the aforementioned data collection programs to do the same.
9. You can improve your digital marketing platforms
B2B marketers aren't only collecting data to see if their leads and customers enjoy their content. They are also attempting to figure out how all of their digital assets perform with their leads and customers.
In your own strategy, you can take data from your website and see what customers are clicking on and viewing how much time they spend on your page, for example. Then you will know what you need to boost to get more leads and customers interested in your company.
Some of the programs you can use to improve your digital marketing platforms include SimilarWeb, TrafficEstimate or Crazy Egg. These programs will enable you to determine what you have to do to bring in additional traffic or make your website more user-friendly.
10. You can analyze your social media accounts 
B2B marketers will often find and interact with their audiences on social media sites like LinkedIn and Twitter. You can use data science to see which leads and customers are following you, if they're exploring your page, what content they clicked on and more. Then, will all this information in your back pocket, you can move forward with more relevant tweets, posts, videos and pictures.
There are platforms that collect all of this data for you like Hootsuite and Zoho, or Simply Measured for LinkedIn specifically. You can also collect data on individual platforms through Facebook Analytics and Twitter Analytics. Here is what your page analytics may look like through Twitter.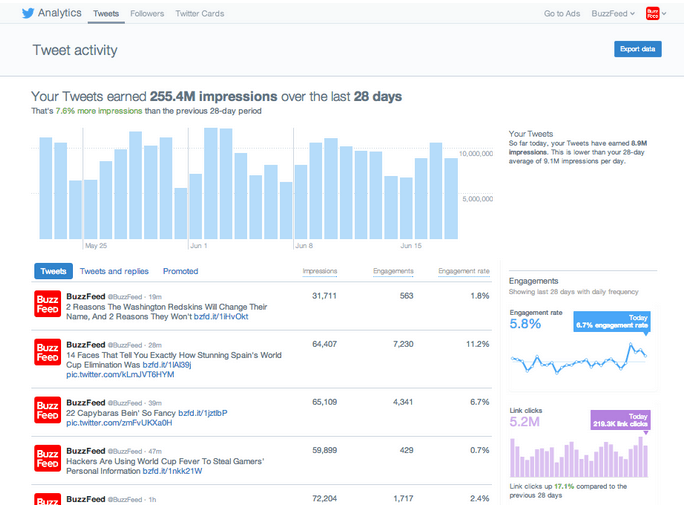 11. You can find out how to communicate with clients
By looking at the data, you are able to see how you can communicate with your prospects and customers and when. For example, you might find out that your best leads go on LinkedIn every afternoon after lunch and prefer to read insightful thought leader posts on there. By meeting prospects and customers on their level, you will be more likely to make a sale.
There are a plethora of tools out there that will show you when the most effective times for releasing your content and communicating with your audience. For example, there's Tweriod, which analyzes your tweets and your followers' tweets to figure out the best times to tweet. There is also Facebook Insights, which will show you when your audience is online. Here is what Facebook Insights looks like for a typical page.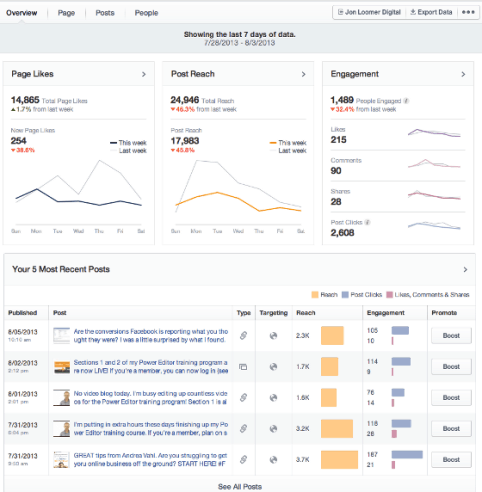 12. You can empower your marketing team
Your marketing team wants to do only do marketing. They don't want to spend their days doing hours of research that may lead nowhere.
With the right research tools and predictive analytics in their back pockets, you can help your marketing team do their jobs better. They will be more motivated to look for and keep leads and customers if they can more efficiently perform their duties.
13. You can assist your sales team
Your sales team doesn't have the time or resources to do a ton of research on your customers. They want the marketing team to perform efficiently so they can swoop in make the sale.
Thanks to data science, you'll be able to save your sales team a lot of headaches and still keep them up to date on how best to target your leads and customers.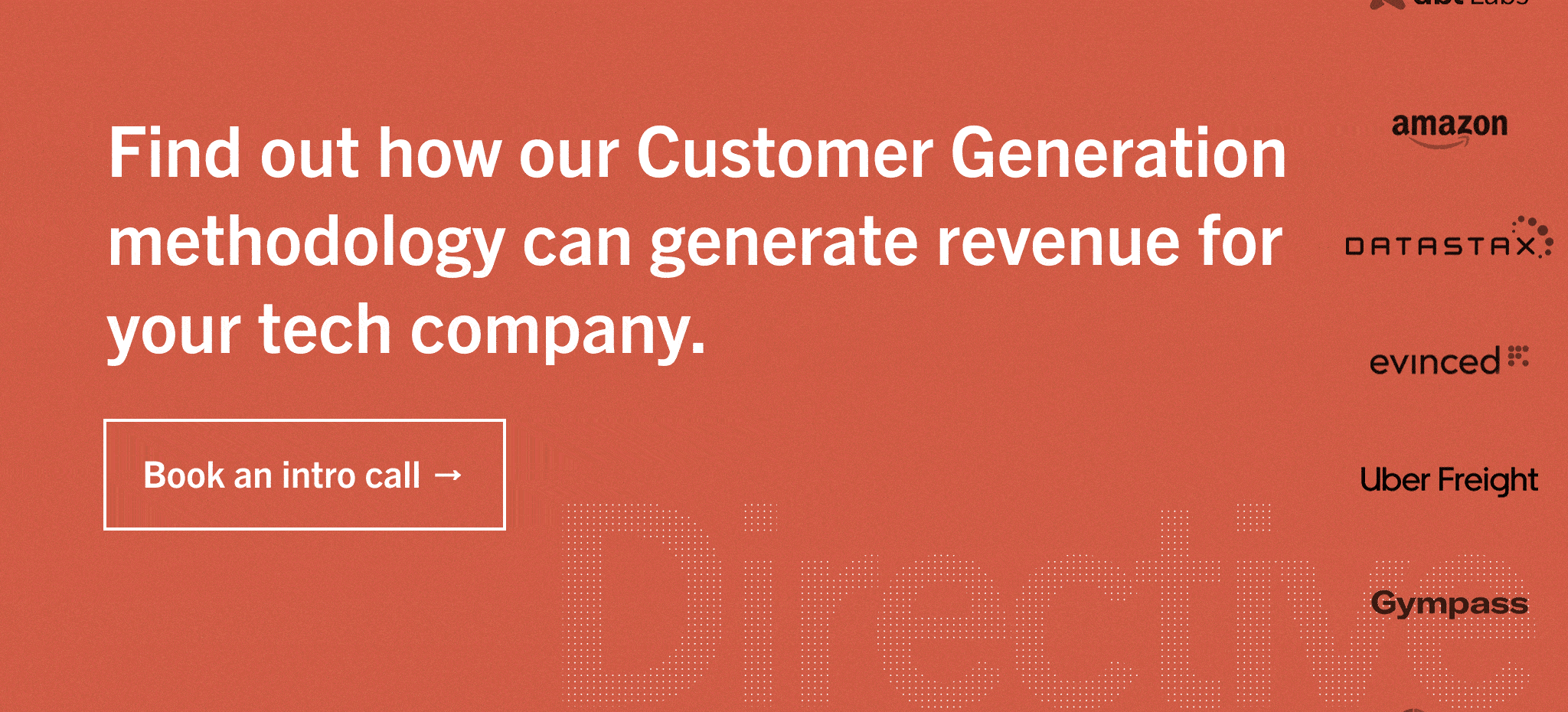 14. You can predict your leads' searches
To stay on top of the B2B marketing game, you have to be one step ahead of your leads. These days, leads are smart, and they will go onto Google to research your company and your offerings. If you use data science, you can look into what kinds of searches they are performing, and tailor your offerings based on these queries to garner their business.
Some tools for predicting your leads' search queries include Google Trends, YouTube Trends and AdWords' Keyword Planner. Here is what Google Trends looks like.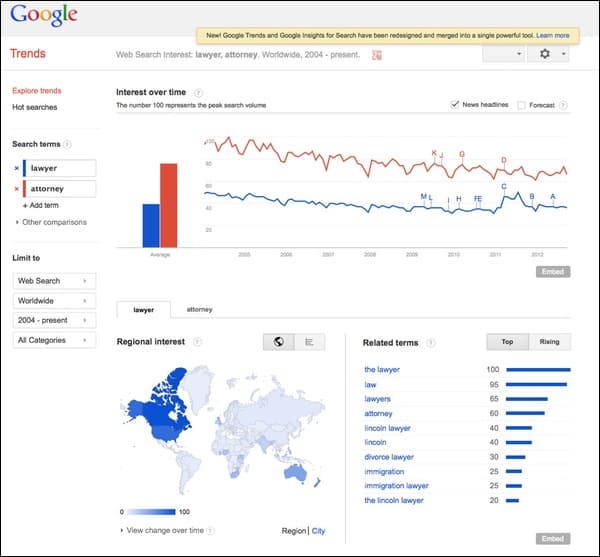 15. You can save money
There is a "spray-and-pray" marketing tactic that dominates the B2B industry. This means that marketers will often release blog posts, content and marketing messages to a mass audience without targeting it correctly.
If marketers utilize data science, they can eliminate this wasted tactic and save money by only investing where there is a real market. They won't have to pay for Google ads for every audience, for example, but only invest in the ones that are actually going to pay off.
16. You can improve your ad offerings
One way to look at your advertising data is through Google Analytics. Here, you can see how your campaigns are doing and whether or not you're actually getting clicks.
With data science, you are able to more specifically target your ads to customers and measure clicks and results of your campaigns, ensuring that you save money. You can make sure the right people are seeing your banner ads and your text ads on the Google search engine results page actually have a chance of being clicked.
17. You can boost your email campaigns
Every email you send out won't appeal to every single one of your customers. However, if you utilize data science, you can figure out which emails appeal to which customers, how often and when to send them out and what kinds of content you should include in them.
You can see the data from your email campaigns within your email-marketing provider. Just go into the backend of MailChimp or your email provider and you'll be able to locate all the necessary information. You can also do A/B testing to find out what is and isn't effective.
18. You can convert marketing-qualified leads into sales-qualified leads
A whopping 79% of marketing-qualified leads never convert, according to statistics from 6Sense and MarketingSherpa. There is no reason for this. Data science will help you turn your MQLs into SQLs and convert.
For example, 6Sense's client was able to boost their MQLs to SQLs conversion rate by 450x because they figured out which prospects were close to a sale and why. They could only do this because they used data science.
19. You can see where your leads are coming from
By using data science, you can analyze where your leads are coming from when they visit your website, your content or your social media pages.
Tools like Google Analytics Acquisition Reports or SimilarWeb can help you with this and show you all the crucial data you need. After viewing if your leads are coming from the web or social media or other outlets, you can invest more into the platforms that draw in the most leads 
20. You can see what's trending in your industry 
It doesn't help your B2B marketing efforts to only look at the data on your own company. You also have to analyze any data that's available for your industry. Then, you can see what pain points and topics are trending and figure out how you can utilize them in your own marketing and sales efforts.
Google Trends, Trendsmap or BuzzSumo can assist you in seeing what's trending on sites like Google, Twitter, LinkedIn, Facebook and more. This is a typical BuzzSumo page.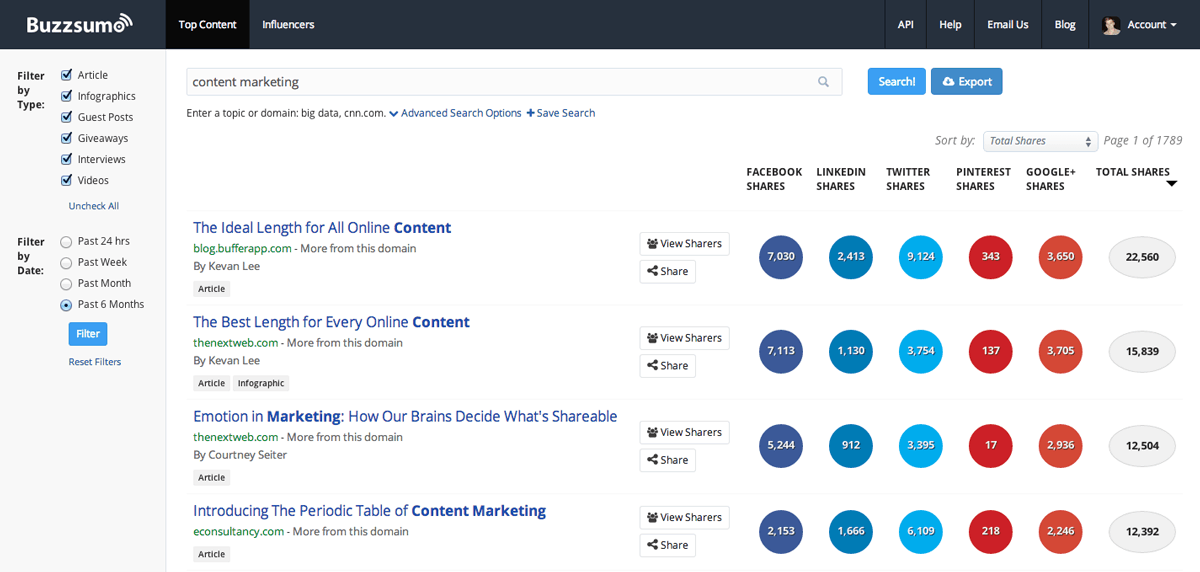 21. You can gain your leads' trust
If you can see more insightful data on your leads, you can then target them with more relevant content. That will lead to an increase in trust among your leads, and encourage them to invest in your products and services.
Just make sure that you maintain your relationships with your leads and customers through customer relationship management platforms. A few tools for CRM include CRMSuite, NetSuite and Insightly.
22. You can send messages in real-time
When you utilize data science, you can deliver messages to your leads and customers in real-time automatically. By doing this, you'll close deals faster and keep customers' business longer.
Some platforms that allow you to send messages automatically at certain points of the day include Salesforce and FiveStreet.
23. You can speed up the sales funnel
The sales funnel can take weeks or even months for one lead to complete. If you have the right data and tools, you can speed up this process and cut down on wasted time and money trying to get them to convert.
Of course, you're going to spend more money upfront. But in the long run, you'll save loads of time, energy and resources.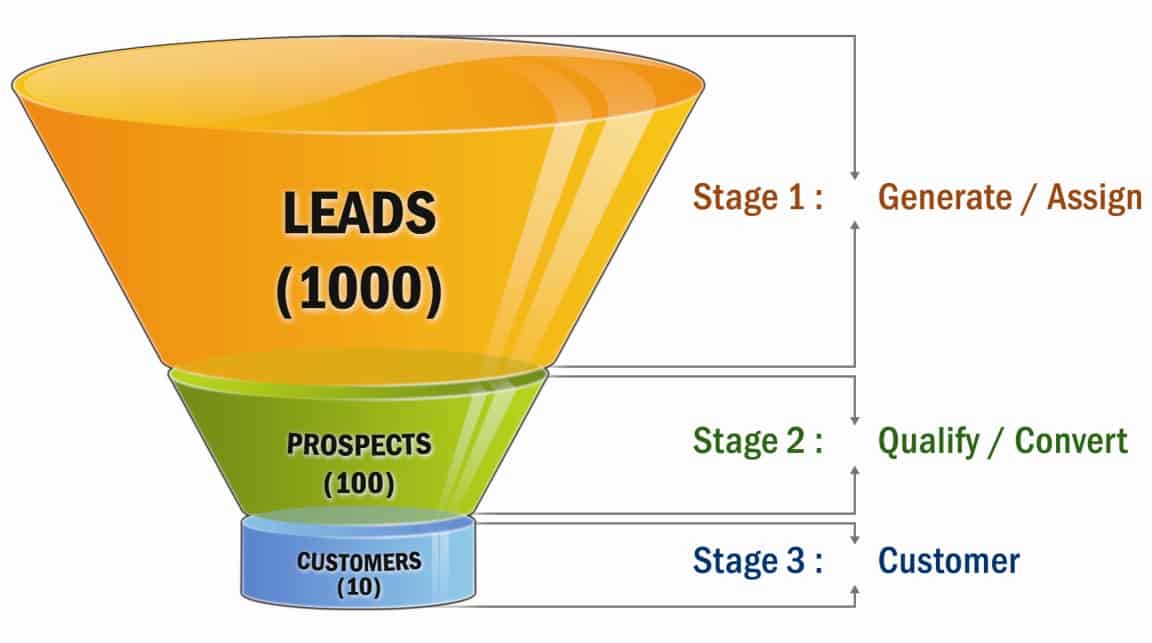 24. You can analyze how your team is doing
With data science, you are able to see how your team is performing and what areas they may be lacking in. Then you can try to improve performances and get your team members back on track with sales and marketing.
You should look at KPIs, or key performance indicators, to see if your business is hitting its revenue goals. If not, you can then make a plan to determine how to accomplish your goals.
25. You can determine how to improve your products and services
Data science allows you to see what you can do to improve your offerings and sell your customers better products and services. By collecting all of the data mentioned above, you can figure out what to do to sell more to your leads and customers in the future.
Conclusion
In conclusion, the impact of data science on tech marketing cannot be overstated. With the increasing availability and accessibility of data, businesses are now able to make more informed decisions about their marketing strategies, leading to better ROI and increased revenue. From predictive analytics to machine learning algorithms, data science is changing the way B2B marketers think about their target audience and their marketing campaigns. As technology continues to evolve, the role of data science in B2B marketing will only become more critical, and businesses that fail to embrace it risk being left behind. Therefore, it's important for tech companies to invest in data science and leverage the benefits that come with it.
If you want to take your marketing efforts to the next level, you can count on our expert tech marketing team to get you there. We specialize in Customer Generation and have a proven track record of delivering exceptional results. From leveraging 1st party data to LTV:CAC financial modeling to predict revenue, analytics are critical to building on wins and minimize losses.
Book a call with us today to learn how you can drive meaningful growth and achieve your business goals with strategies backed by data!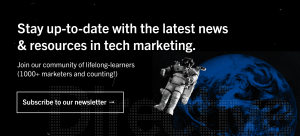 Keep reading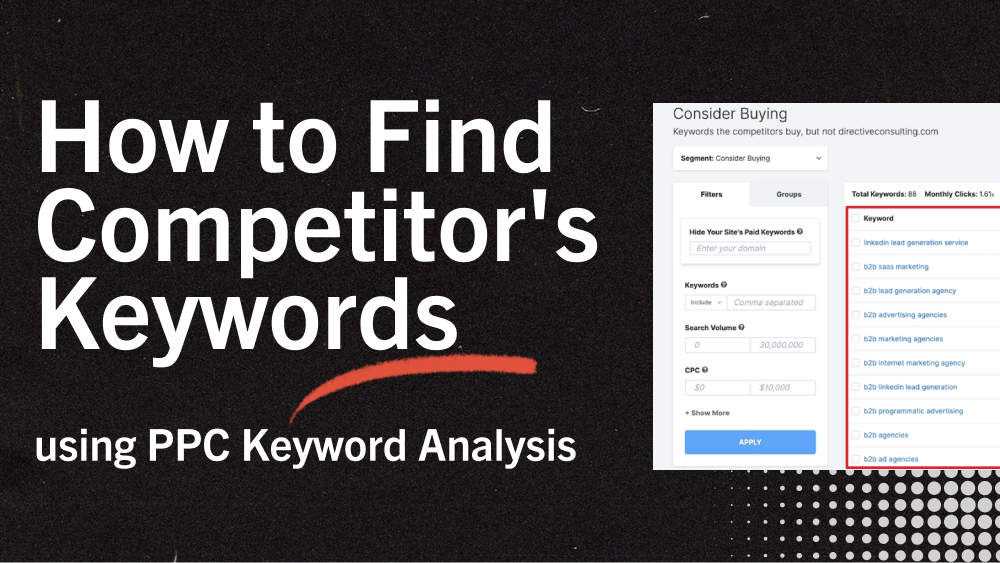 PPC
How to Find Competitor's Keywords with SpyFu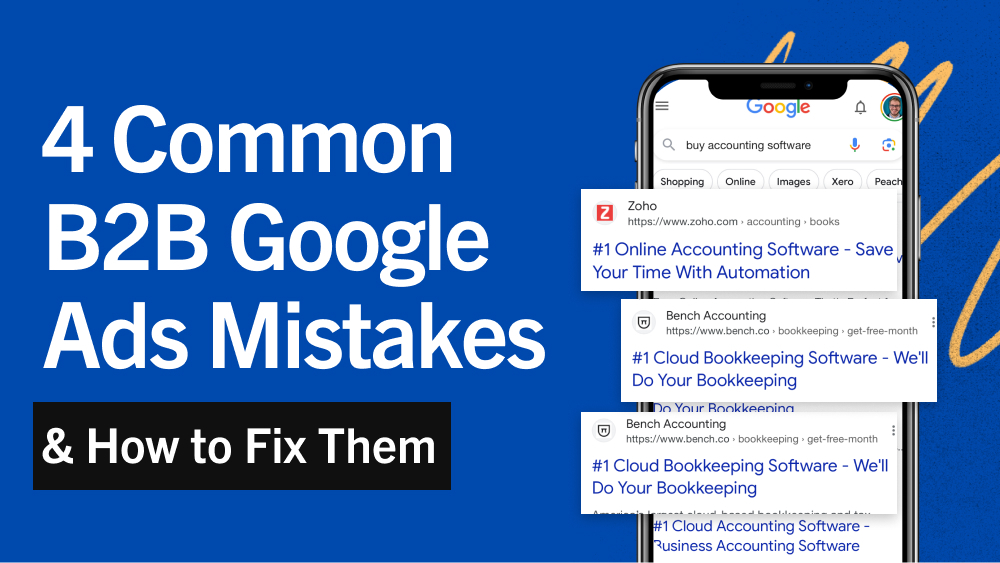 B2B
4 Common B2B Google Ads Mistakes and How to Fix Them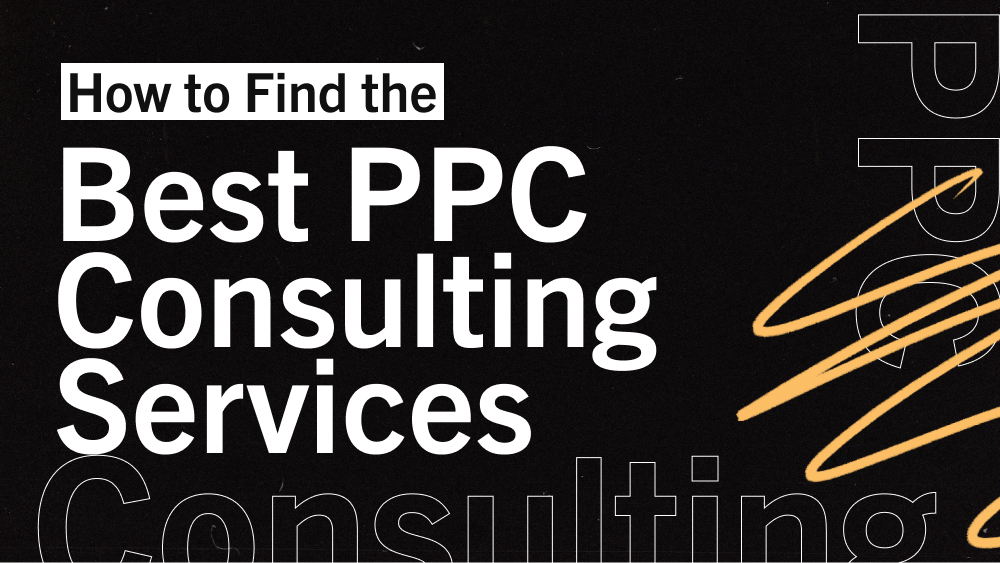 Agency Life
How to Find the Best PPC Consultant Services