How to Become a Content Strategist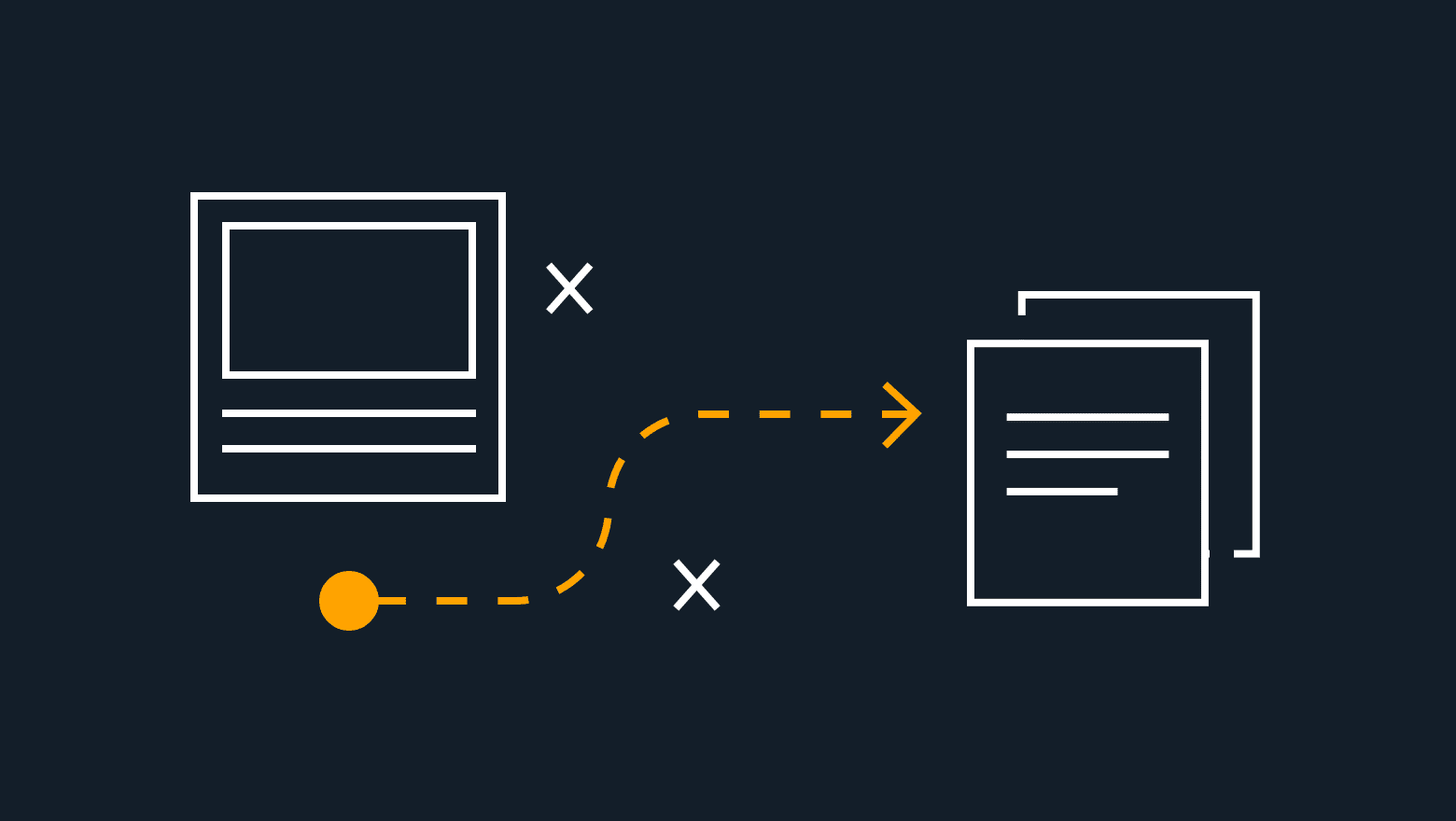 Would you enjoy a career planning and developing content for one of your favorite brands? What about collaborating with your own team of writers to deliver engaging content experiences to digital audiences? Do you have a passion for story-telling and a desire to reach millions of people with the messages you craft?
If you answered yes to any of these questions, there's a good chance you'd thrive in a career as a content strategist. Content strategists combine knowledge and experience in digital marketing, content creation, and user experience design. They leverage their diverse skills to plan and communicate compelling brand stories that drive engagement, awareness, and downstream conversions across digital platforms.
If you're excited about the possibility of developing content strategy as a digital marketing professional, we've put together this guide on how to become a content strategist.

What is a Content Strategist?
A content strategist is a digital marketing professional whose main duties and responsibilities include planning, designing, creating, editing, and publishing content to engage audiences across digital platforms. 
The content strategist role can vary significantly depending on the hiring organization. Some content strategists spend the majority of their time doing strategy work and rely on team members, freelancers, and external contractors to create content that supports their marketing initiatives. Other content strategists roll up their sleeves and participate directly in content creation on a regular basis.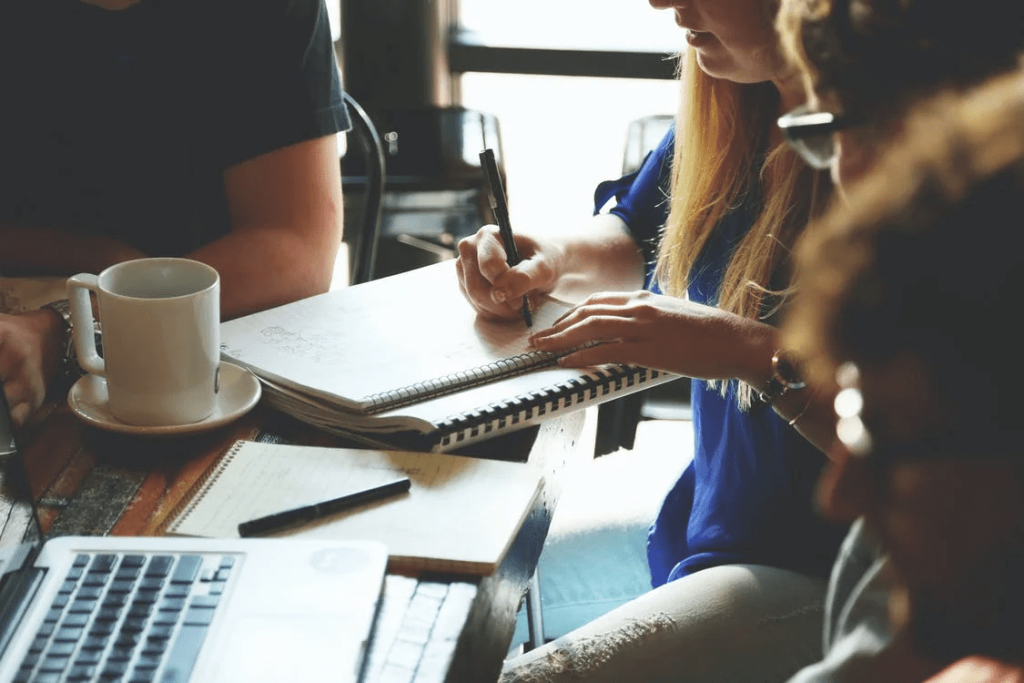 Regardless of the details, content strategist is usually not considered an entry-level role. Most content strategist job postings expect applications to have worked as a content creator for at least 3-5 years, gaining experience across multiple skill areas: content strategy, SEO, and marketing campaign design. 
According to ZipRecruiter, content strategists working in the United States earn an average annual salary of $85,859.
What Does a Content Strategist Do?
Anytime you're thinking about a career change, it's important to look beyond the title and understand exactly what your duties and responsibilities will look like from day-to-day.
Here's what you can expect to be doing as a content strategist:
Research and analyze data about your industry and audience to inform content strategy decisions

Plan and develop content strategy for your organization's website and other digital channels

Create, edit, and publish content on multiple digital channels

Ensure that published content aligns with business goals and objectives, legal/compliance standards, and branding.

Participate in asset creation, including eBooks, guides, tutorials, white papers, and customer success stories

Promote content through multiple channels including social media, email outreach, etc.

Execute and improve organizational content strategy and best practices

Analyze marketing campaign results to refine and improve content strategy

Review content performance outcomes and report to customers and leadership teams
As a content strategist, you'll work with your organization's content management system (usually WordPress), web analytics platform (usually Google Analytics), SEO research software (usually SEMrush or Moz), and other tools that support the content planning and publication process.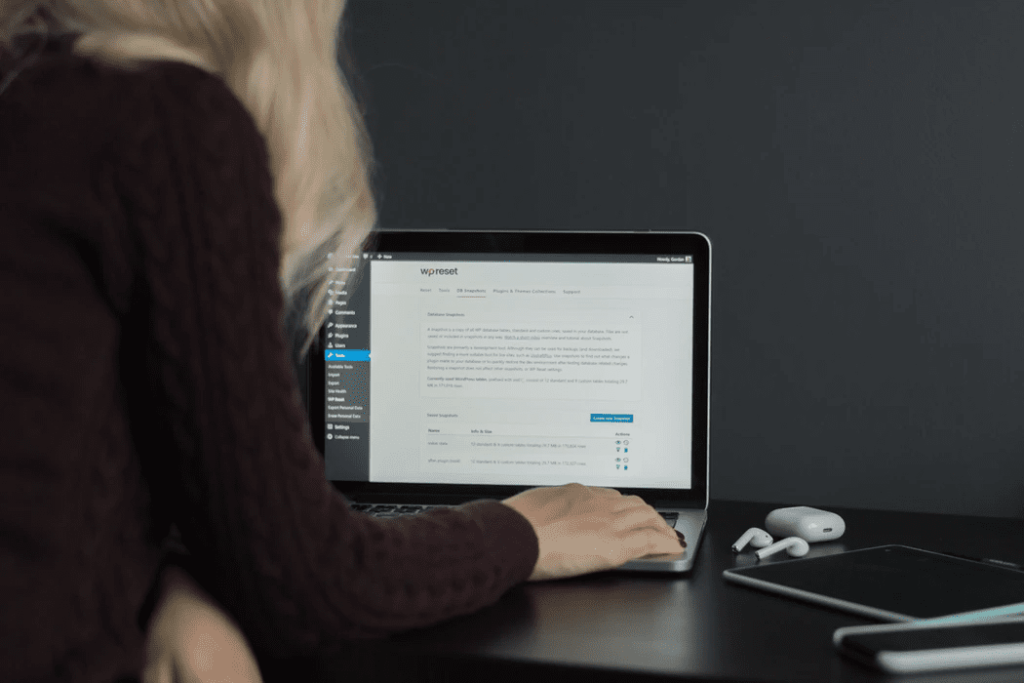 You'll also be expected to demonstrate a range of professional skills and qualities, including teamwork, leadership, communication, organization, and managing customer relationships.
What is the Career Path for a Content Strategist?
We looked at a whole range of job postings for content strategists and noticed that most employers are looking for at least three to five years of experience in marketing-related roles. With that in mind, here's a sample career path you could take to become a content strategist. 
As always, there are many paths available to achieve your goals, so don't feel like you need to follow this career path to the letter. This is just one example of how you could develop your skills in different roles over time before transitioning to the content strategist role.
Content Creator
Overview: Content creators can work for in-house marketing teams, marketing agencies, or as a freelance contract basis. They receive content specifications in the form of content briefs and outlines from their clients (or from a content strategist) and turn those briefs into engaging content that's ready for editing and publication.
What You'll Learn: You'll learn how to create content that meets customer specifications and provides genuine value to target audiences. You'll also develop skills around communication, deadline management, and personal organization.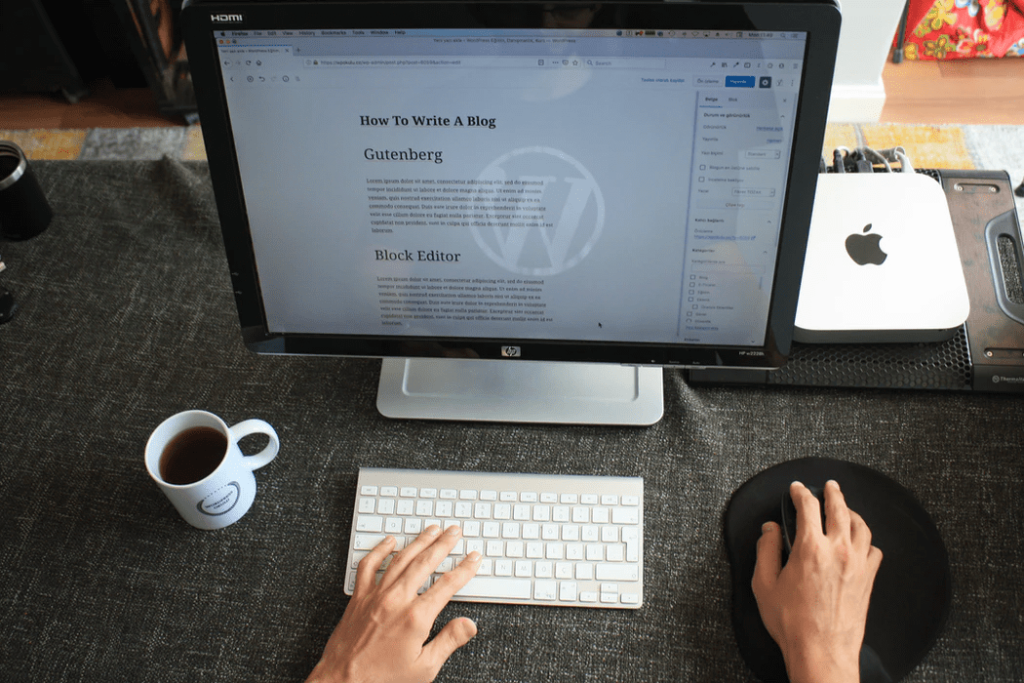 Employment Duration: 1-3 years. You'll continue to learn a lot over time, but you'll need to move on eventually if your ambition is to become a content strategist.
Content Editor
Overview: Content editors review the work of freelance or in-house writers and prepare it for publication on the customer's website.
What You'll Learn: You'll be regularly reviewing the work of many other writers. You'll develop an eye for detail and a talent for rapidly improving content to meet customer specifications. You'll see what separates the best writers from the rest and develop a clear process for producing work that meets customer expectations.
Employment Duration: 1-2 years. 
SEO Specialist
Overview: SEO specialists primarily focus on driving website traffic through organic search. A background in SEO is extremely useful for content strategists who will be responsible for producing SEO-optimized content.
What You'll Learn: You'll learn how to perform keyword research and search intent analysis to understand what your audiences are searching for online. You'll also learn on-page SEO and other techniques to help improve how your content ranks in the SERPs. You'll gain a broader understanding of digital marketing through frequent collaboration with social media managers, graphic design experts, and other marketing professionals.
Employment Duration: 1-2 years.
Content Strategist
After spending 3-7 years in other digital marketing roles, developing your content creation, editing, and SEO skills, you'll be fully set up for success as a content strategist. 
As a content creator, you created content according to specifications developed by a content strategist. As a content editor, you figured out exactly what's required to make your customers happy. As an SEO, you learned about the hundreds of factors that Google uses to identify and rank high-quality content. 
Now, as a content strategist, you'll be doing the research, choosing the keywords, understanding the audience, and designing content that promotes your brand, products, or services online. You'll write the specifications to ensure your content effectively drives organic traffic and user engagement while meeting the expectations of your customers or business leadership team.

How to Become a Content Strategist
Get Involved in Digital Content Creation
It should go without saying that you'll need a solid foundation in written and verbal communication to succeed as a digital content creator.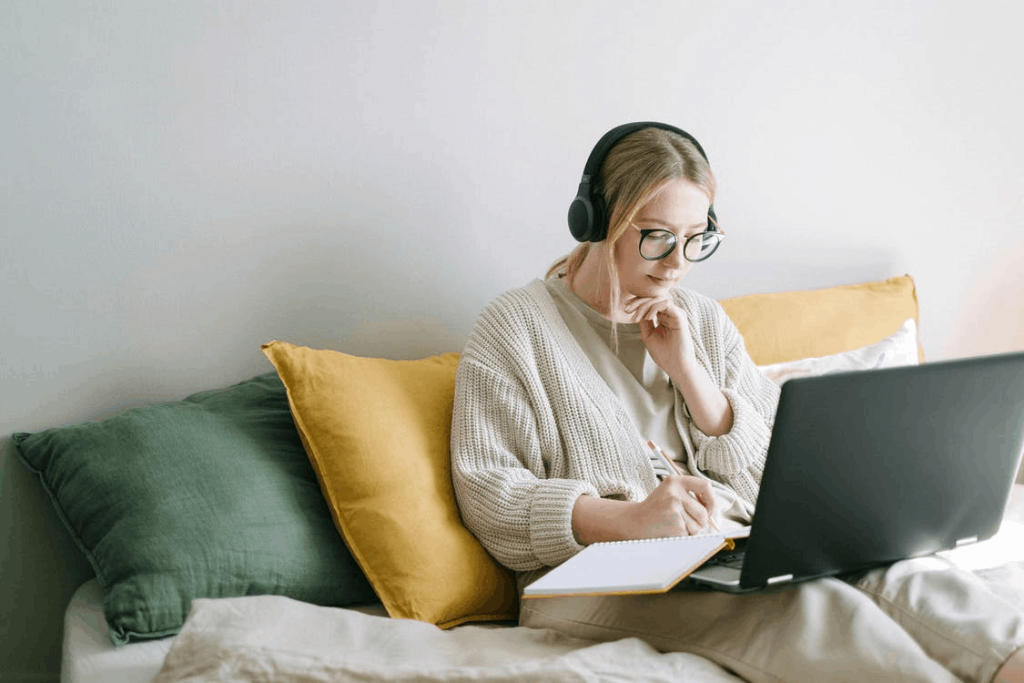 You can practice your skills by working on small-budget Freelance writing jobs, then raise your rates as you gain more experience and develop your own style. Once you gain enough experience, you can apply for a content writer position with a marketing agency or in-house content team. 
Get Involved in Content Editing
Content creation is rewarding work and great experience, but the next step is to move from writing to editing.
This is where you'll really get a feel for what it takes to succeed as a content strategist. Content editors are the quality control officers in the publication workflow. They receive draft submissions from writers and revise them to align with project specifications and meet strict editorial standards. As an editor, you'll gain deeper insights into the publication process and what it takes to publish a successful piece of content.
Learn the Basics of Search Engine Optimization (SEO)
Content strategists can and should create SEO-optimized content to maximize the visibility of their brand, products, and services in organic search results. With a background in SEO, content strategists can design content that appeals to both human users and search engine web crawlers.
At Directive Institute, we offer a practical SEO course where you can learn the skills you need to succeed as a content strategist. You'll learn how to create content that ranks, how to perform keyword and competitor research, and how to build a solid SEO strategy to generate more traffic with your content.
We've also included plenty of practical exercises to optimize your learning and ensure you develop real, valuable skills while earning your certification.
Develop a Content Strategist Skill Set
The key differences between a content strategist and a content creator are expertise in content planning/design and ownership of the content publishing and distribution process. To succeed in these areas, content strategists should develop their knowledge and skills in the following areas:
Customer Personas and Buying Journeys
Content strategies should be able to understand, create, and modify customer personas for their brand, products, and services. They should work towards a deep understanding of their audiences and how they can use content marketing to support the customer journey at every stage of the sales/marketing funnel.
Keyword Research and Search Intent Analysis
Keyword research and search intent analysis are SEO skills that content strategists can use to discover pain points and needs of target audiences before developing content to help solve their problems.
Content Presentation & Publishing
Content strategists are often in charge of publishing – they must choose layouts, fonts, formats, and other design elements that make their content visually appealing and drive engagement. This includes the use of images, video, infographics, and other media for connecting with audiences.
Content Distribution & Promotion
Content strategists must be experts in content promotion and how to maximize results when distributing content through email, social media marketing, search engines, and other channels.
Find the Right Content Strategist Role
Demand for content strategists is on the rise, so there's no need to accept the first offer of employment you receive. Instead, focus on finding an employer that fits your values and a role that helps you maximize your strengths.
Summary
Now that you know how to become a content strategist, it's up to you to take the first step towards making it happen. 
You can start putting your language skills to use as a digital content creator for a SEO agency, or check out our digital marketing courses to learn more of the skills you'll need to succeed in content strategy.
Either way, we hope this article inspires you to pursue your digital marketing goals.
At Directive, we pride ourselves on delivering exceptional results for our clients through our proprietary Customer Generation approach—and our tech marketing specialists are the driving force behind our success. If you're interested in becoming a part of our team and embarking on a journey of professional growth and development, we invite you to check out our careers page.
Our team is committed to providing exciting opportunities for growth and learning, and we look forward to welcoming you aboard as we navigate the ever-changing tides of the tech marketing world. Join us today!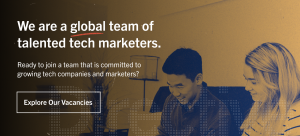 Keep reading
Agency Life
Top 5 Oldest Performance Marketing Agencies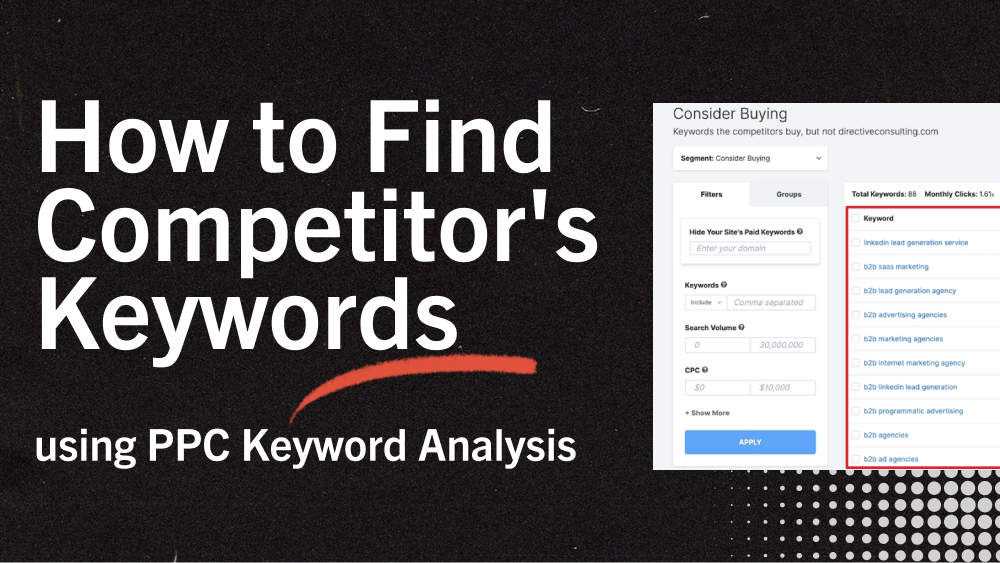 PPC
How to Find Competitor's Keywords with SpyFu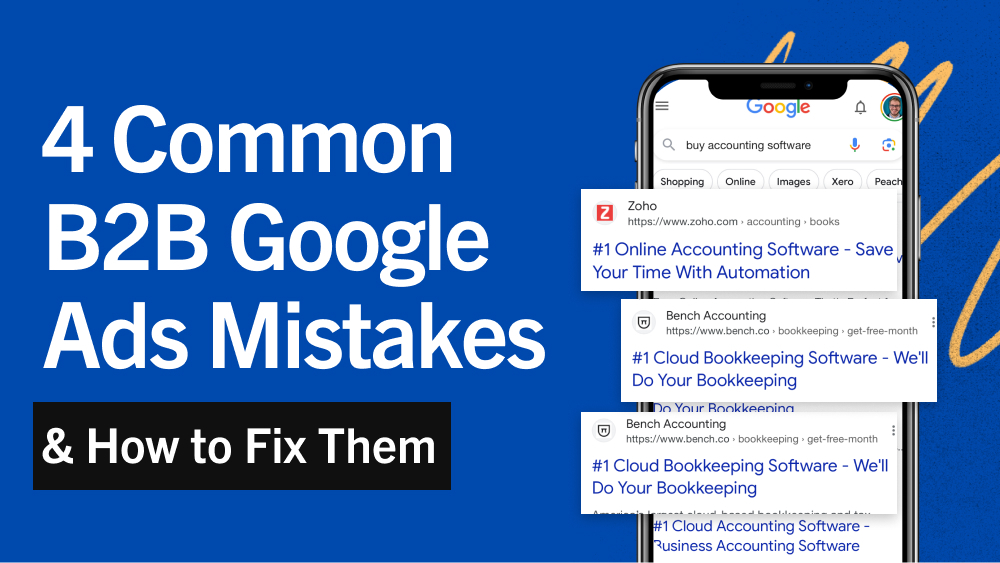 B2B
4 Common B2B Google Ads Mistakes and How to Fix Them