How to Rank on Bing and Yahoo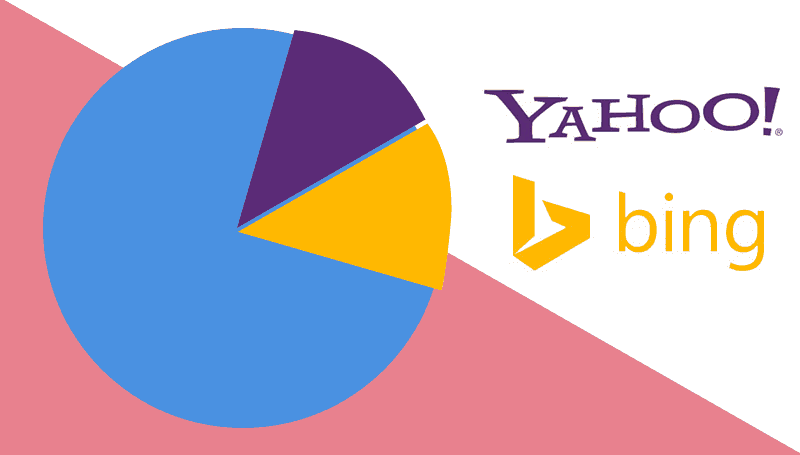 Full disclosure, Google is my search engine of choice. But, of the total search population, Google only captures 64% of the market. So what about the other 36%?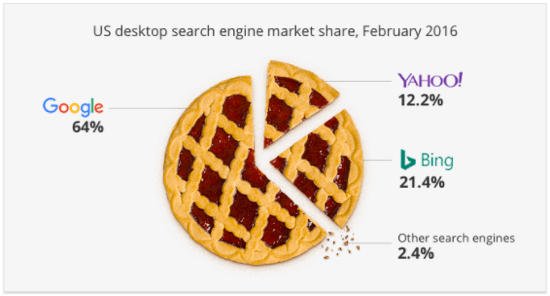 Bing and Yahoo.
Respectively, Bing makes up 21.4% of the market while Yahoo takes 12.2%. Why does this matter? Because if you are only trying to rank on Google than you have forgotten about 34% of your potential market. That is a substantial amount of the pie!
Fortunately, marketers need to focus their additional "search engine optimization" (SEO) efforts solely on Bing. Since 2010, Yahoo search has been powered by Bing. This means that Yahoo is relying on Bing's index and ranking algorithm, and you only end up optimizing for one extra search engine rather than two.
I have compiled the following guide on best practices for B2B Bing Search Marketing. I note the primary influencers for B2B ranking on Bing and Yahoo, and why Bing search cannot be written off.
What You Are Missing if Your Business Does Not Optimize for Bing Search
"Our company is only concerned with SEO on Google." This is a phrase that has been uttered, explicitly or implicitly, by most B2B marketers. The laser-focus on Google does seem a bit narrow-minded, but I can't blame them. Google undisputedly takes the throne within the search engine kingdom—after all "google" has have even become its own verb.
But by optimizing on Bing, you can position your business in front of a THIRD of the search engine market. Why wouldn't you want to do that?! With over 30% of searchers on Bing and Yahoo, there are a lot of potential clients that your other competitors may be ignoring. Get a leg up!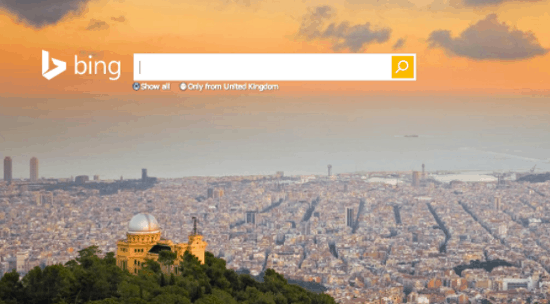 Let's look at a hypothetical scenario:
Your business has focused all of its SEO efforts to optimize solely for Google. You've been doing a great job and are on the first or second page of results. But something goes wrong. Maybe Google's algorithm changes and your site gets penalized and knocked off of page one into search engine oblivion. And just like that, any and all search traffic to your website has disintegrated! Your rank on Google is down while you adopt to its new changes, and you've potentially missed out on valuable leads.
If you had only directed a small amount of your SEO focus on Bing, your website would still have reached over 30% of the market!
Where is B2B Bing Search Marketing Particularly Prevalent?
Bing's popularity seems to be discreet. The following technology exposes what makes searchers use Bing and Yahoo:
Microsoft Edge and Internet Explorer

: These primary desktop browsers use Bing as their

default search engine

, and so does Windows 10 search. Therefore,

Bing is also integrated into Windows Phones, Microsoft Surface and Xbox searches.

Virtual Assistants like Siri and Cortana

:

A little-known fact is that Siri is powered by Bing. And with Siri

now on Mac

, even more people will be using Bing to make searches online (without necessarily realizing they are).

Firefox and AOL:

Yahoo has been

Firefox's default search

engine in the United States since 2014, and it is the primary desktop browser for approximately 12% of Americans.

Bing powers AOL

's web, mobile, and tablet searches.
In particular sectors, Bing has up to 80% of the search market! Depending on your industry, your company may actually benefit more from Bing search marketing than Google. Take a look at this chart and see where your business falls: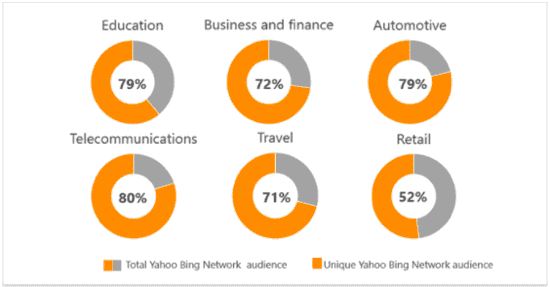 According to a study by WebPageFX, political affiliations and education level may additionally affect your search engine preferences. If your target market is located in a specific part of the U.S., it's important to know which search engines are popular where. The Great Plains, Rust Belt, Southern States seem more likely to use Bing over Google.

For local searches, Bing's result page will generate more small businesses, assuming the searcher wants the most proximal results. In contrast, Google typically views larger, established companies as more credible results. This information is especially relevant if you are a small businesses with a local client-base. In that case, you will especially want to ensure your website is effectively optimized for Bing search.
Ranking on Bing Influencer #1: Indexability
Bing clearly states, "being indexed is the first step to developing traffic from Bing." So, your content's indexability and crawlability are critical. First things first, you'll want to check that all of your website's important pages are being indexed by Bing. To do this, you can a search for site:yoursite.com in Bing's search bar. You'll immediately see how many of your pages are indexed.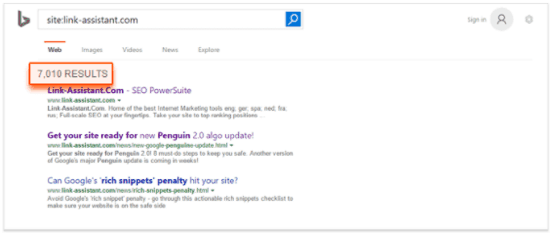 If your website is new, don't panic if your site is not up there. There are easy steps you can take to solve this problem. The quickest: submit your site to Bing yourself. You also want Bing to crawl through your site on a frequent basis. You can manage how Bing crawls your content using the Crawl Control feature inside Bing Webmaster Tools. You'll probably want to adjust the crawl rate to "full volume". The more frequently and thoroughly Bing can crawl through your site, the more of your pages will appear on Bing's index.  
Once your site is sufficiently indexable, you may also to familiarize yourself with Bing's formatting. Bing's search engine results page (SERP) is formatted through captions. A caption on Bing is made up of three core parts: the title, URL and the snippet.

Bing places a lot of emphasis on the title tag. Bing will often choose titles for search results on its own, instead of taking the title directly from the HTML tag. I pulled two points from Bing's own advice to ensure that the title you want is selected:
Make the HTML title relevant to the queries that would be used to search your site without being overly long or repetitive. Avoid generic titles like "Home" or "About Us".

Don't block our crawler. Please refer to

crawler control instructions

on how to control the crawler, but keep in mind, you should not block Bingbot if you want your content to be indexed.
Ranking on Bing Influencer #2: Content
Content quality is a primary factor in Bing ranking. When Bing discusses content quality, they are referring to these three aspects of a website or page:

By providing clear, deep, easy to find content on your website, Bing is more likely to show your content in search results. Websites that are skimpy on content, showing mostly ads or affiliate links, tend not to rank well. Your content must be easy to navigate and provide the visitor with the information they seek.
Getting into technical terms, content ranking on Bing follows this function:

Topical relevance

to the query ("Does it address the query?")

Content Quality

(as measured by the three pillars described above), and

Context

("Is the query about a recent topic?", "What's the user's physical location?" etc…)
Keep this function in mind as you optimize your content for Bing ranking. Additionally, Bing seems to be more likely to reward pictures, videos, audio and more, due to what is known as "entity understanding". Google, on the other hand, relies much more on text based content. By having a dynamic website that incorporates high quality content with original media, you will help to position your site for higher ranking on both search engines.
Ranking on Bing Influencer #3: Social Media Signals
Bing doesn't shy away from admitting it uses social signals for rankings.
"Social media plays a role in today's effort to rank well in search results. The most obvious part it plays is via influence. If you are influential socially, this leads to your followers sharing your information widely, which in turn results in Bing seeing these positive signals. These positive signals can have an impact on how you rank organically in the long run."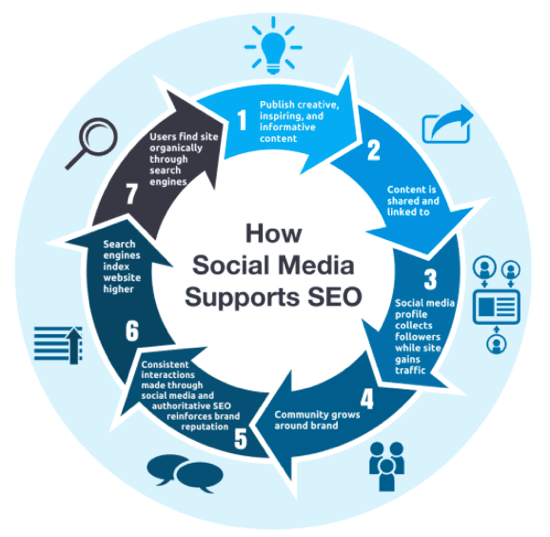 When a user searches on Bing, they can immediately see if a Facebook friend or Twitter follower has recommended or rated the company or product mentioned in the search. They can even find related Pinterest boards when searching for images. Well-positioned results tend to have a higher number of shares, likes, tweets, and +1s. Thus, specific URLs stand out in top results that have a high mass of social signals.
Google hasn't yet been able to integrate social media into their search results quite as well as Bing. This is a reason why social media should be a component of your overall marketing and SEO strategy. Generate greater traction for your company on social media platforms, and in turn, your website will rank higher on SERPs.
Ranking on Bing Influencer #4: On-Page Optimization
Your ability to optimize the on-page elements of your site will greatly aid your ability to rank. Using relevant and well-written keywords in your headings is critical for Bing, especially in H1 and H2. To do this, we focus on the "Vertical."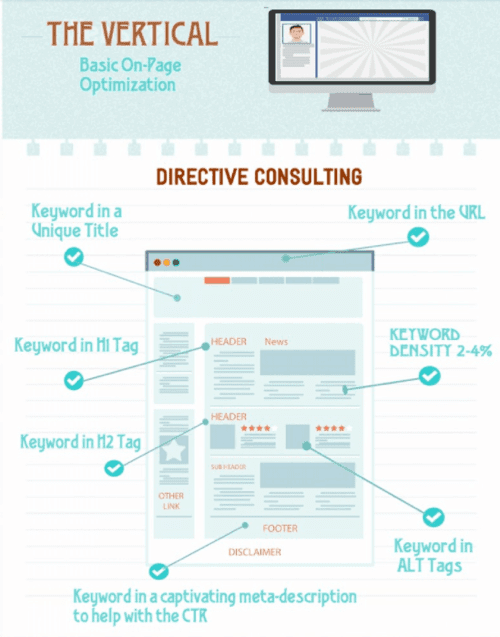 Below, is Bing's own thorough outline for on-page SEO. Following this to a T does not guarantee a high rank, but it certainly will help. At the very least, this is a helpful guideline to to use for an example:
On-Page

Head copy

Titles – unique, relevant, 65 characters or so long

Descriptions – unique, relevant, grammatically correct, roughly 160 or fewer characters

Body Copy

H1, H2 and other H* tag usage to show content structure on page

Only one <H1> tag per page

ALT tag usage – helps crawlers understand what is in an image

Keyword usage within the content/text – use the keyword/phrase you are targeting a few times; use variations as well

Anchor text – using targeted keywords as the linked text (anchor text) to support other internal pages

Content

Build based on keyword research – shows you what users are actually looking for

Down-level experience enhances discoverability – avoid housing content inside Flash or JavaScript – these block crawlers form finding the content

Keep out of rich media and images – don't use images to house your content either

Create enough content to fully meet the visitor's expectations.  There are no hard and fast rules on the number of words per page, but providing more relevant content is usually safe.

Produce new content frequently – crawlers respond to you posting fresh content by visiting more frequently

Make it unique – don't reuse content from other sources – critical – content must be unique in its final form on your page

Content management – using 301s to reclaim value from retiring content/pages – a 301 redirect can pass some value from the old URL to the new URL

Utilize <rel canonical> canonical tag to help engines understand which page should be indexed and have value attributed to it

404 error page management can help cleanse old pages from search engine indexes; 404 page should return a 404 code, not a 200 OK code.

Reference

.

Links

Plan for incoming &  outgoing link generation – create a plan around how to build links internally and externally

Internal & external link management – execute by building internal links between related content; consider social media to help build external links, or simply ask websites for them;

paying for links is risky

Content selection – planning where to link to – be thoughtful and link to only directly related/relevant items of content internally and externally

Link promotion via social spaces – these can drive direct traffic to you, and help users discover content to link to for you

Managing anchor text properly – carefully plan which actual words will be linked – use targeted keywords wherever possible
B2B Bing Search Marketing Checklist
In reality, the ranking factors considered by Bing and Google are fairly similar. There are enough differences, however, that warrant making adjustments so your site ranks well on both. Let's review some of these adjustments:
✓ Have you ensured that your pages are indexable?
✓ Are you creating relevant and quality content?
✓ Are you improving your social signals?
✓ Are you able to optimize your on-page SEO through focusing on the  vertical?
If you have begun to review and apply this checklist, you are on the right path for ranking on Bing and improving your B2B Bing search marketing strategy!
Keep reading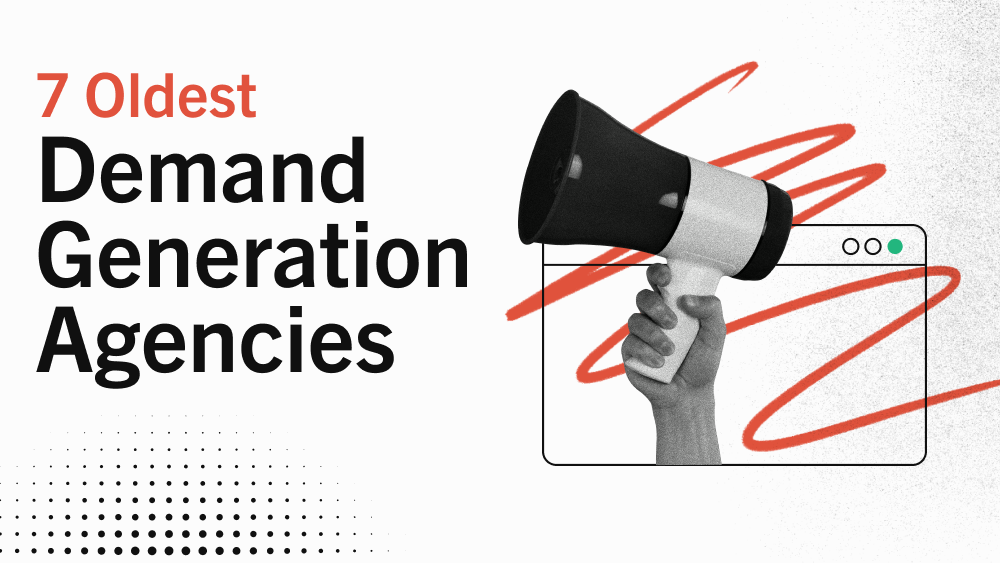 Agency Life
7 of the Oldest Demand Generation Agencies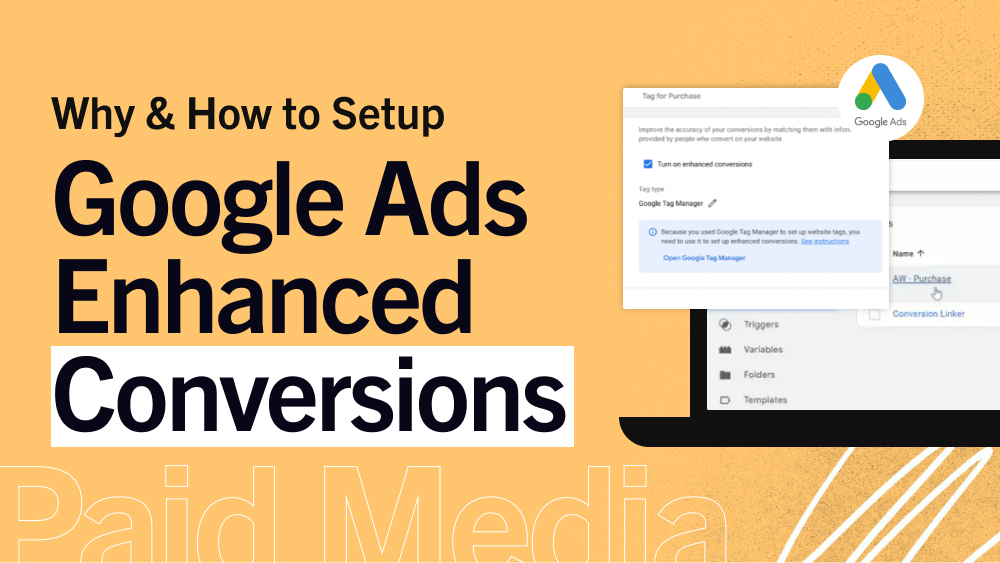 PPC
How to Setup Google Ads Enhanced Conversions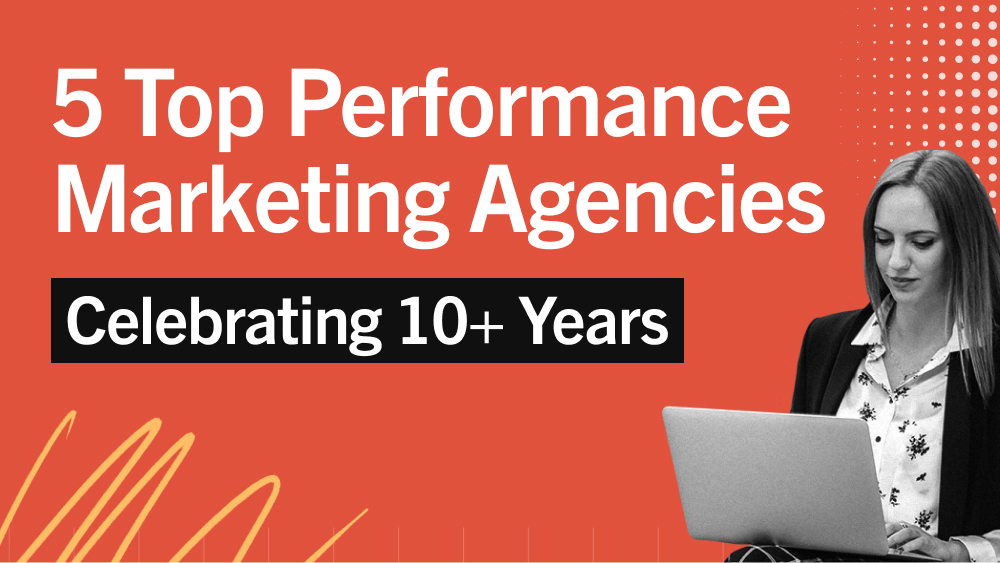 Agency Life
5 Top Performance Marketing Agencies Celebrating 10+ Years