6 Top Landing Page Optimization Tools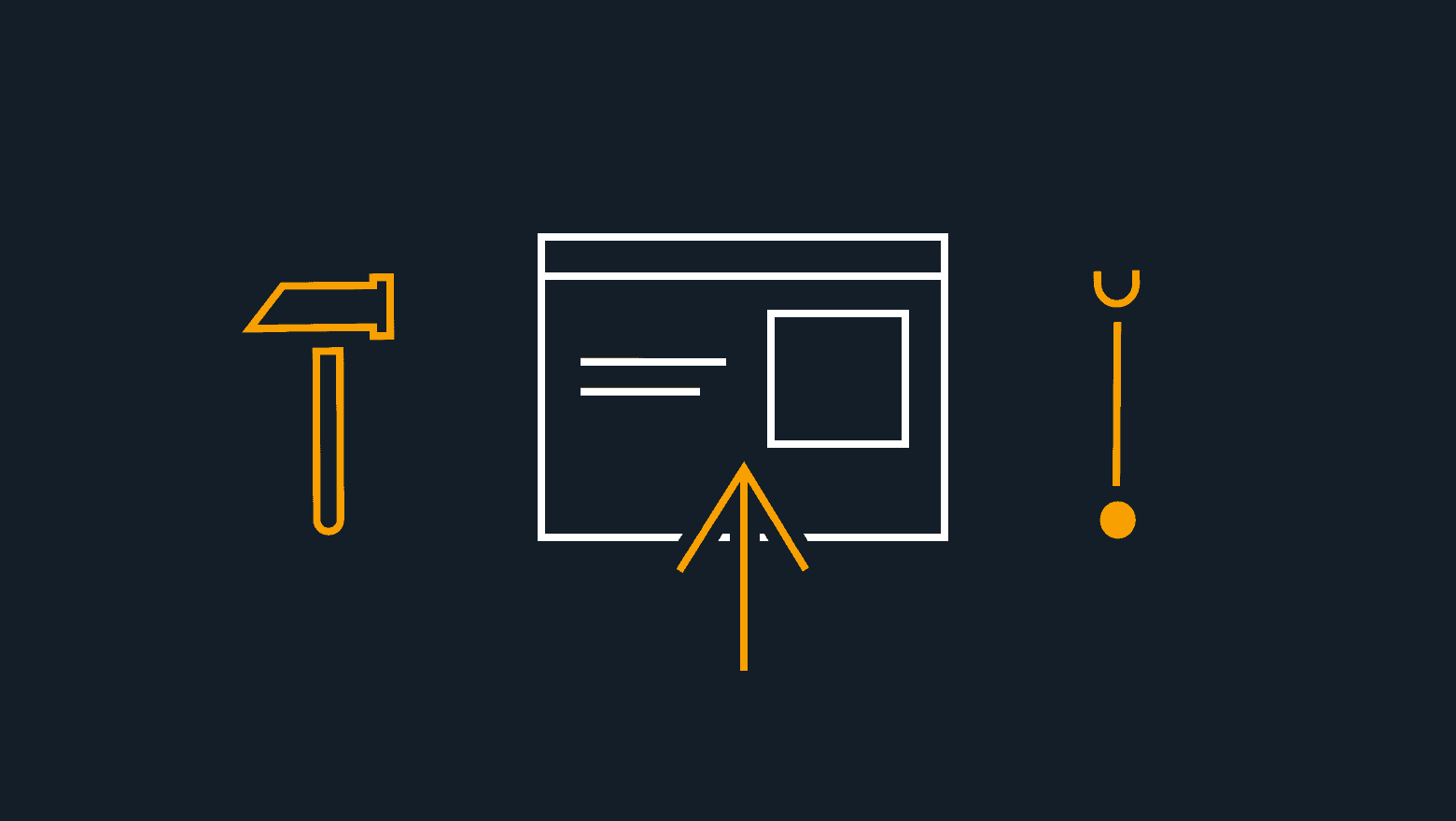 Landing pages have always been a crucial component of the marketing funnel, but marketers haven't always had access to the amazing landing page optimization tools that are available today.
In the past, conversion rate optimization (CRO) was much more complicated for digital marketers interested in improving the performance of their landing pages. Without today's high-tech landing page optimization tools, digital marketers had to rely on their teammates with web development and graphic design skills to support the optimization process – or develop these complex skills themselves.
In 2021 however, digital marketers can use landing page optimization tools to create a good landing page, perform content experiments with A/B, multivariate, and split testing, and identify page high-performing page variants that maximize conversions. 
To help you increase your competitive advantage in PPC advertising, we've put together a list of the 6 top landing page optimization tools that you can use to drive campaign performance in 2021.
6 Top Landing Page Optimization Tools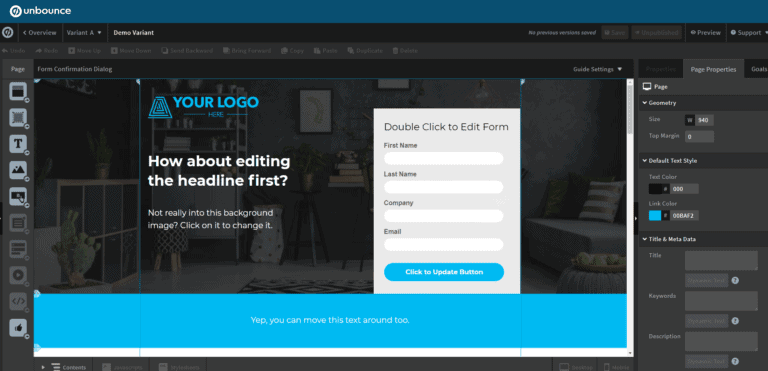 Platform Overview: Unbounce is one of the leading user-friendly landing page optimization tools. The platform offers a comprehensive drag-and-drop interface that digital marketers can use to customize their landing page designs and create variants to test with content experiments. Unbounce users also get access to a library of more than 100 landing page templates that they can customize and use with their own paid search campaigns.
Ideal Use Case: Unbounce is a great landing page builder for digital marketing professionals of all stripes – from solo marketers and small business owners to in-house marketing teams and agencies. You can learn how to create a landing page with Unbounce by checking out our in-depth course at the Directive Institute.
How to Get Started: Unbounce offers a 14-day free trial for first-time users. Following that, subscription packages for Unbounce start at $99 per month.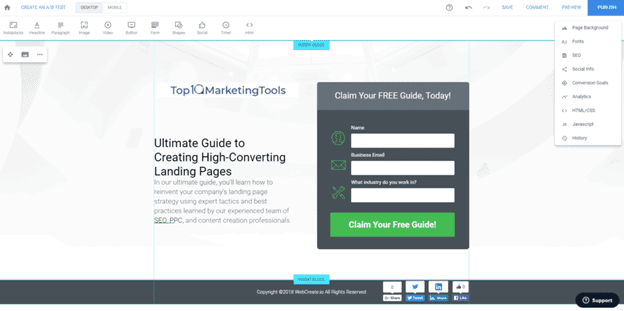 Platform Overview: Instapage is another example of a landing page optimization tool that marketers can use to build page variants, measure user behavior, and perform content experiments. Instapage offers a drag-and-drop landing page builder and a collection of over 200 landing page templates that marketers can customize for use in their own campaigns. Instapage users can also leverage built-in heatmaps to track user behaviors on-page, identify sources of friction, and make changes to convert more potential customers into buyers.
Ideal Use Case: Instapage is a mid-market landing page optimization tool that's primarily built for marketing agencies and in-house marketing teams.
How to Get Started: Instapage offers two subscription options: a business plan starting at $149/month, and an enterprise subscription plan with customized pricing and packages available. Enterprise plans include additional features like audit logs and better access to customer support, but you'll need to contact Instapage directly to organize a demo and negotiate pricing.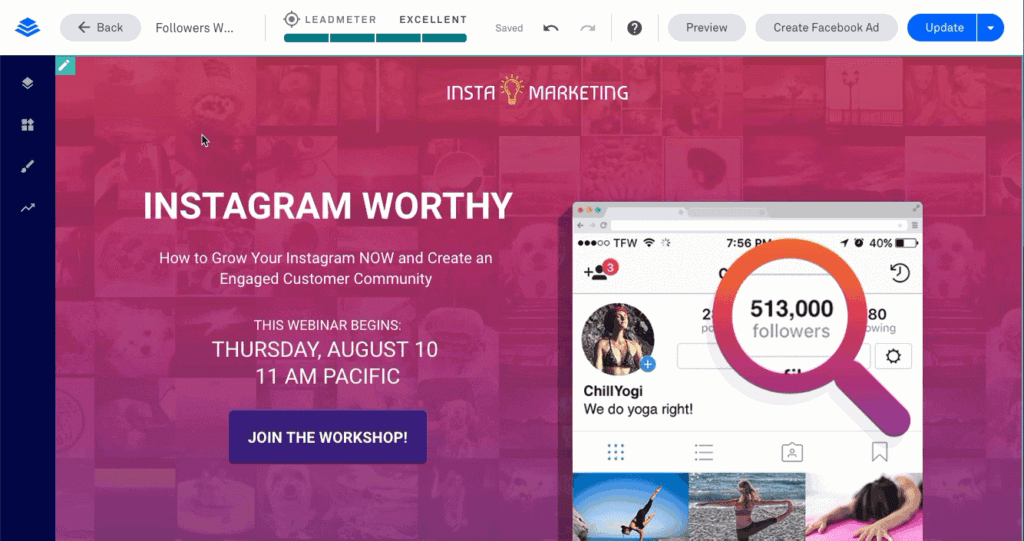 Platform Overview: LeadPages is another landing page tool that promises to help you convert more of your website visitors into paying customers. In addition to a drag-and-drop landing page builder, marketers can use LeadPages to build pop-up forms and alert bars into their lead generation funnels and increase landing page conversion rates.
The biggest innovation from LeadPages, however, is the Template marketplace. The marketplace contains hundreds of templates that marketers can purchase, usually for around $10-15 each, then customize for use with their own campaigns. LeadPages users can build their own templates and sell them in the marketplace for 100% commissions. The result is that platform users can customize their campaigns with a huge amount of affordable landing page templates.
Ideal Use Case: LeadPages is one of the most powerful and affordable landing page tools for small businesses and digital marketing entrepreneurs or freelancers.
How to Get Started: LeadPages is the most affordable landing page builder for solo marketers and small businesses, with subscription packages starting at just $25/month.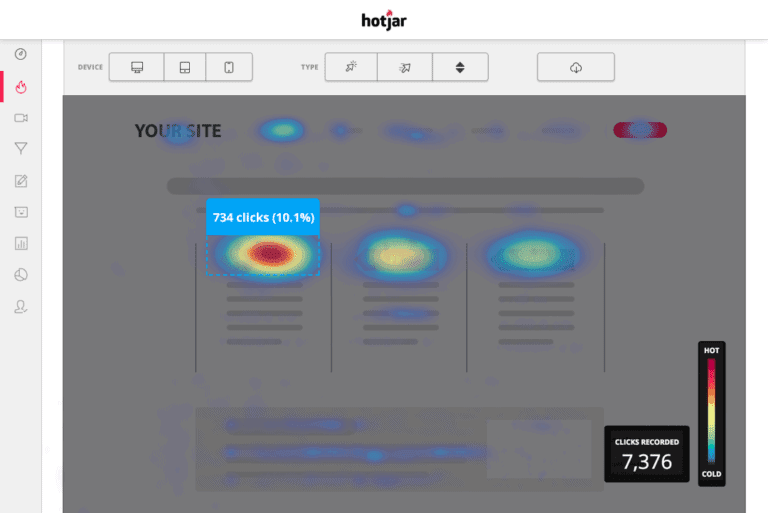 Platform Overview: Most digital marketers are already using a free tool like Google Analytics to collect user behavior data and measure user experience on their landing pages. While these analysis tools can yield valuable insights into your target audience, they don't actually tell you what visitors are doing once they arrive on your landing pages.
Hotjar is a landing page optimization tool that uses heatmaps to help marketers discover, understand, and interpret how audiences are interacting with the important elements on their landing pages. Marketers can also use Hotjar surveys to engage with their audiences directly and collect feedback on the landing page experience that can drive future optimization decisions.
Ideal Use Case: Hotjar is the leading user behavior tracking/heat mapping software for digital marketers. The platform is currently used by over 500,000 organizations in 184 countries around the world.
How to Get Started: Business-tier subscriptions to Hotjar start at $99/month, but there's a $39/month package for low-traffic websites and a free basic version for websites with less than 2,000 daily pageviews.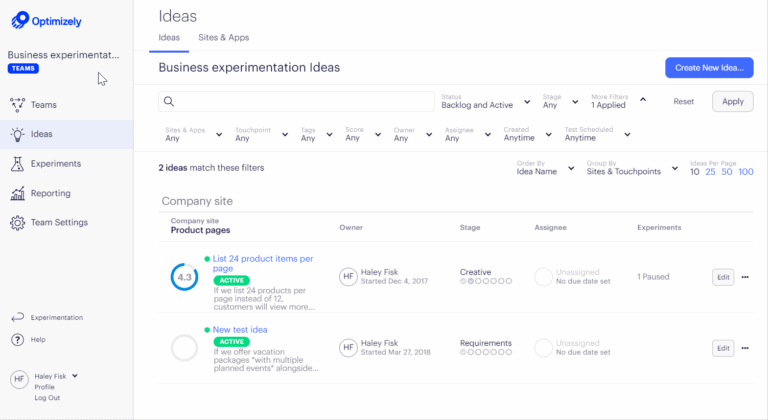 Platform Overview: Optimizely is one of the most powerful landing page optimization and content experimentation platforms available for digital marketers. Optimizely offers a codeless visual editor where marketers can quickly and easily design landing page variations and include them in content experiments to measure their impact on conversion rates.
Ideal Use Case: Optimizely is an enterprise-level landing page optimization tool that's ideal for organizations with large websites that receive a high volume of traffic. 
With Optimizely, businesses can run content experiments on their web properties, mobile apps, TV apps, IoT apps, and other digital properties. Edge computing technology also makes it possible for businesses to run many content experiments on their websites, including multiple on the same page, without impacting performance.
Optimizely is already used by 24 of the Fortune 100 top businesses in the world to drive key business and user experience metrics.
How to Get Started: Optimizely is an enterprise solution, so you'll need to get in touch directly with their team for a customized solution and pricing details.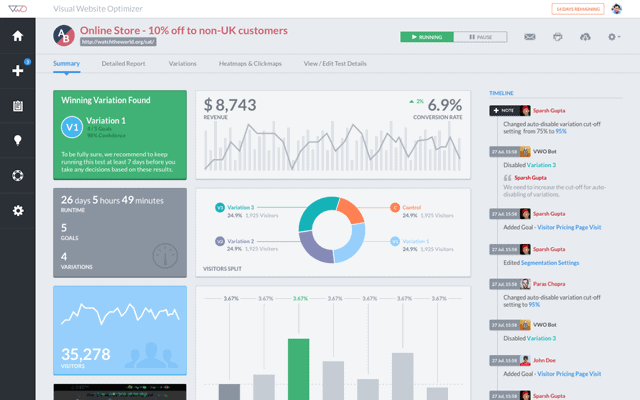 Platform Overview: Visual Website Optimizer (VWO) is one of our favorite platforms for testing landing pages and optimizing conversion rates using content experiments. The complete VWO platform includes:
VWO Testing: Allows digital marketers to set up A/B, multivariate, and split testing with no coding and no IT involvement
VWO Insights: Allows digital marketers to understand user intentions and behaviors with marketing funnels, session recordings, heatmaps, surveys, and form analytics.
VWO Engage: A remarketing tool that leverages push notifications, Facebook Messenger bots, and cart abandonment campaigns to re-engage previous users.
Even more powerful tools to support your marketing campaigns.
Ideal Use Case: VWO is ideal for both mid-market and enterprise marketing organizations with fairly robust landing page optimization and user behavior analysis requirements.
How to Get Started: VWO offers a 30-day free trial with no credit card required. VWO Testing subscription plans start at $199/month.
Summary
Thanks for checking out the 6 top landing page optimization tools! We hope you'll use this resource to choose the ideal landing page tool for your circumstances and boost conversion rates and profitability for your upcoming digital campaigns.
Keep reading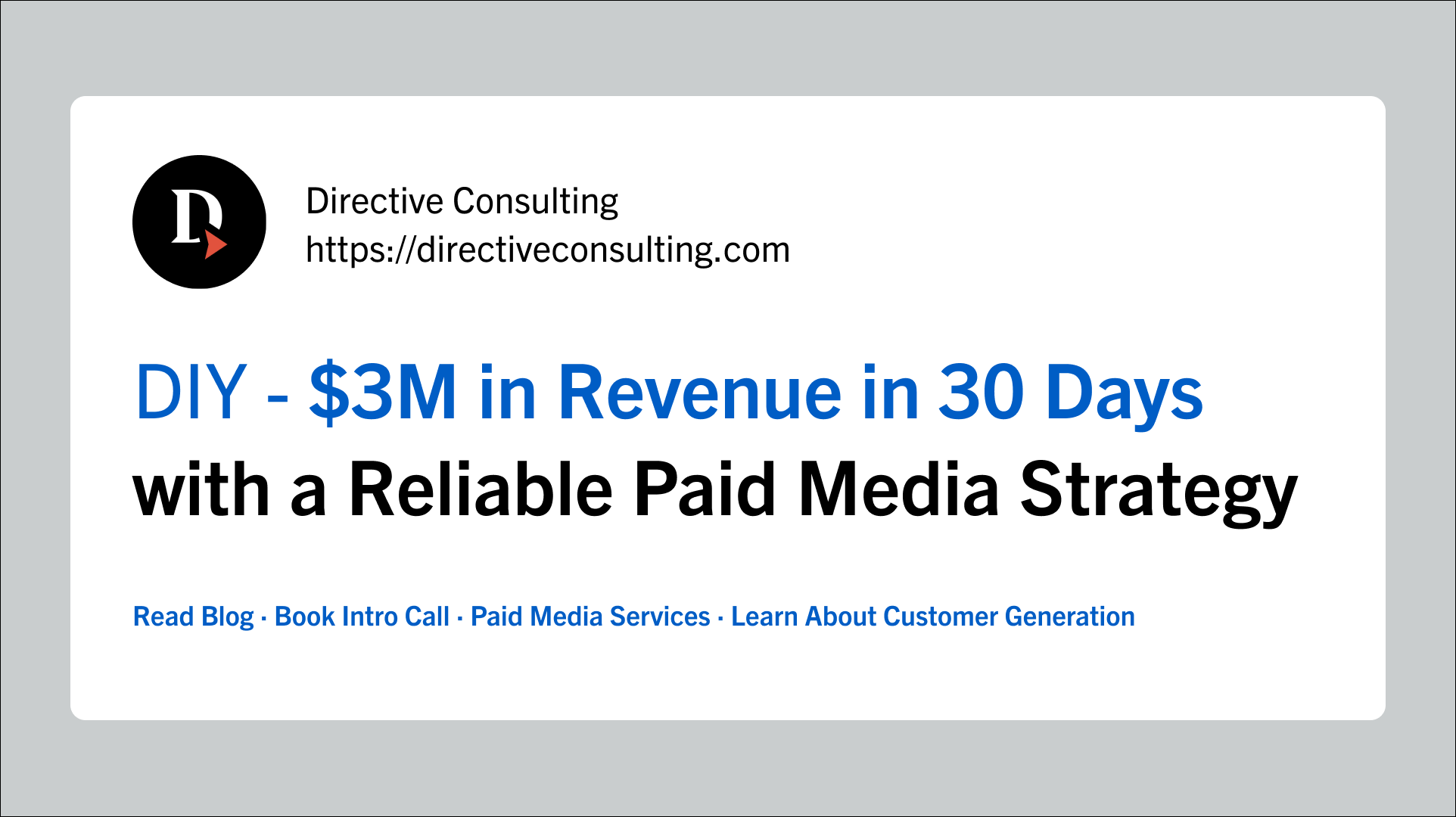 PPC
DIY: $3M in Revenue in 30 Days with a Reliable Paid Media Strategy
Social Media
Boost Your LinkedIn Engagement by 22% with These 3 Content Types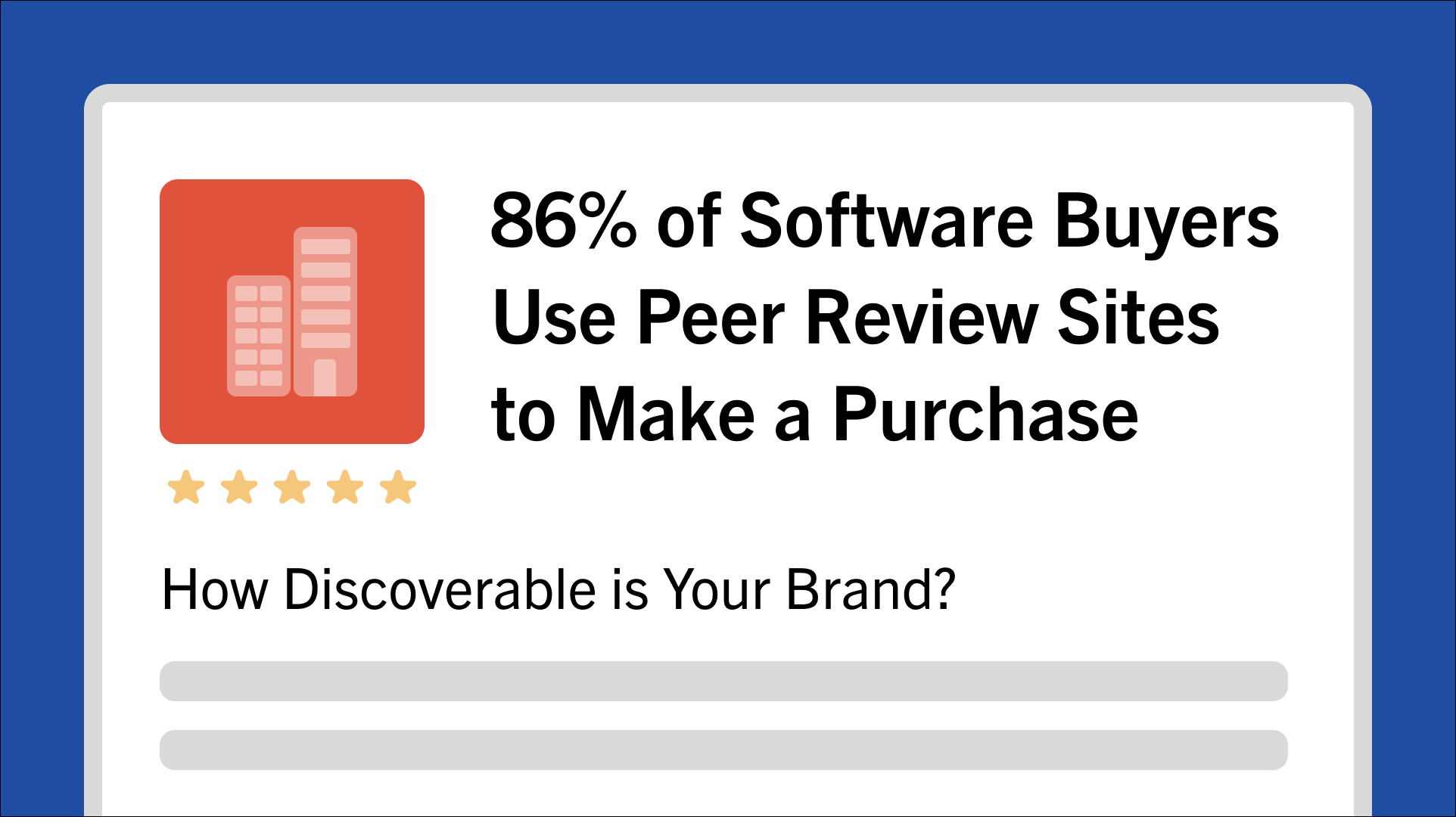 Sales
86% of Software Buyers Use Peer Review Sites to Make a Purchase. How Discoverable is Your Brand?