Top 10 Local SEO Tools to Improve Rankings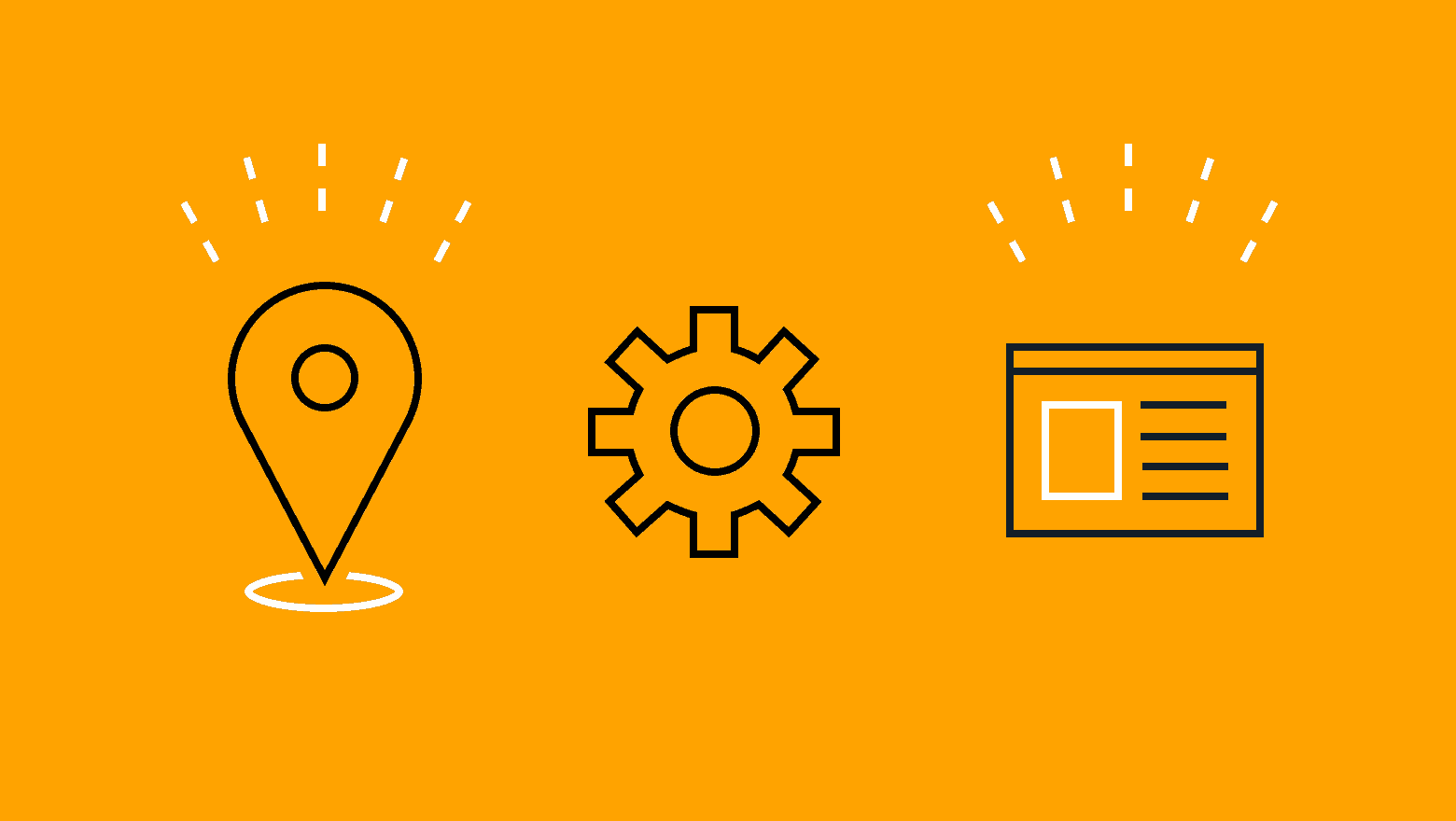 Looking for the best local SEO tools to help increase your visibility in local search results?
Local SEO tools can help you build more citations and business listings, manage your online reviews and reputation, and increase the visibility of your business in search engine results pages.
To help you get started, we've put together this list of the top 10 local SEO tools. If you're just learning how to do local SEO, now is the best time to add these tools to your marketing stack and boost your local SEO results.
Top 10 Local SEO Tools to Improve Rankings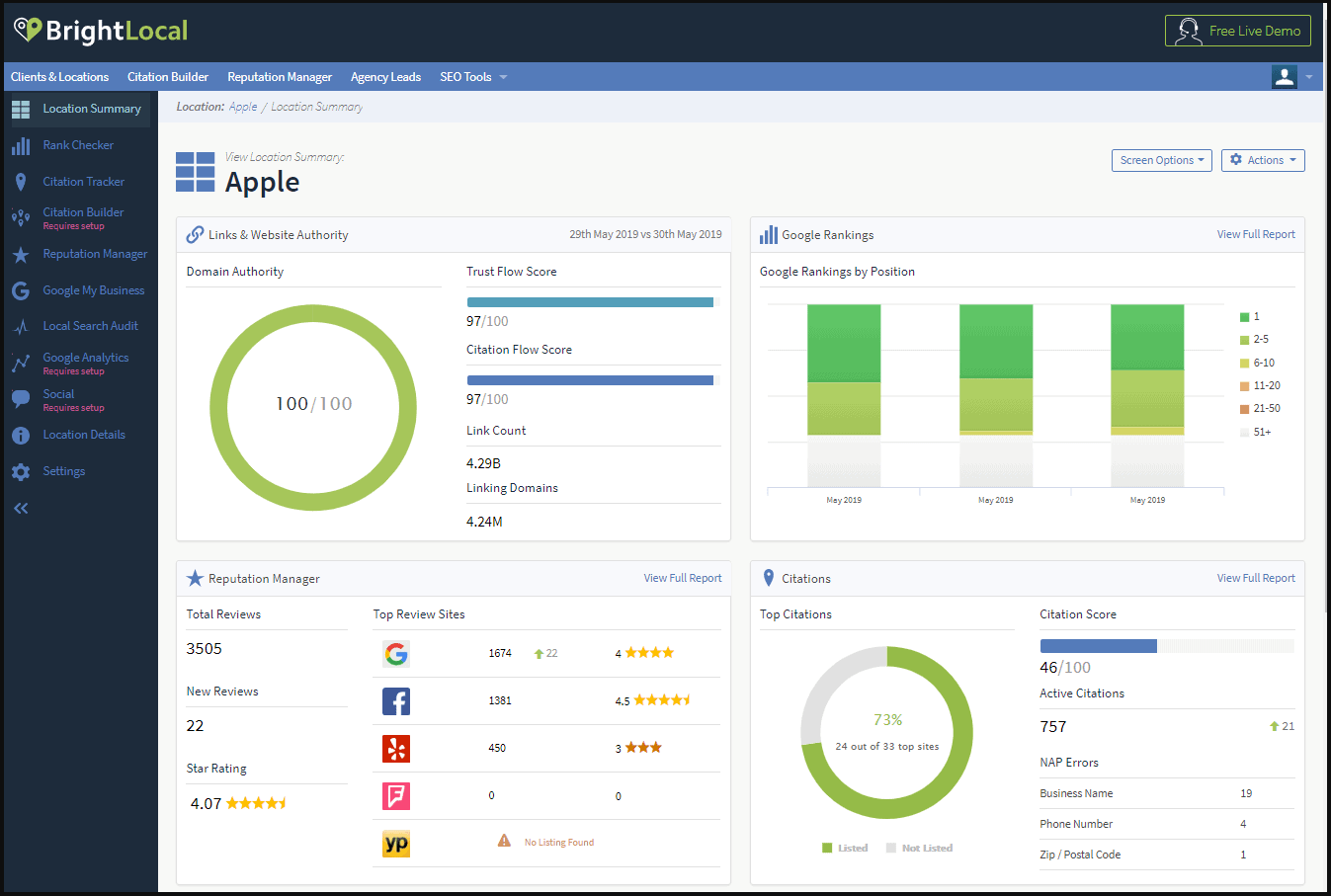 Overview:  Bright Local is an industry-leading, all-in-one local marketing platform whose clients include IKEA, Valvoline, and Hilton Hotels.
Key Features & Benefits: Bright Local offers virtually every feature you would want from a subscription-based local SEO software tool. Users can track their local search rankings, build and audit citations, monitor and respond to online reviews, manage multiple locations, and a whole lot more. Bright Local even offers a free Local Listings Health Scanner that marketers can use to check for missing or incorrect listings on the most popular online directories.
Pricing & Access: Subscription packages for Bright Local start at $29/month for up to three locations.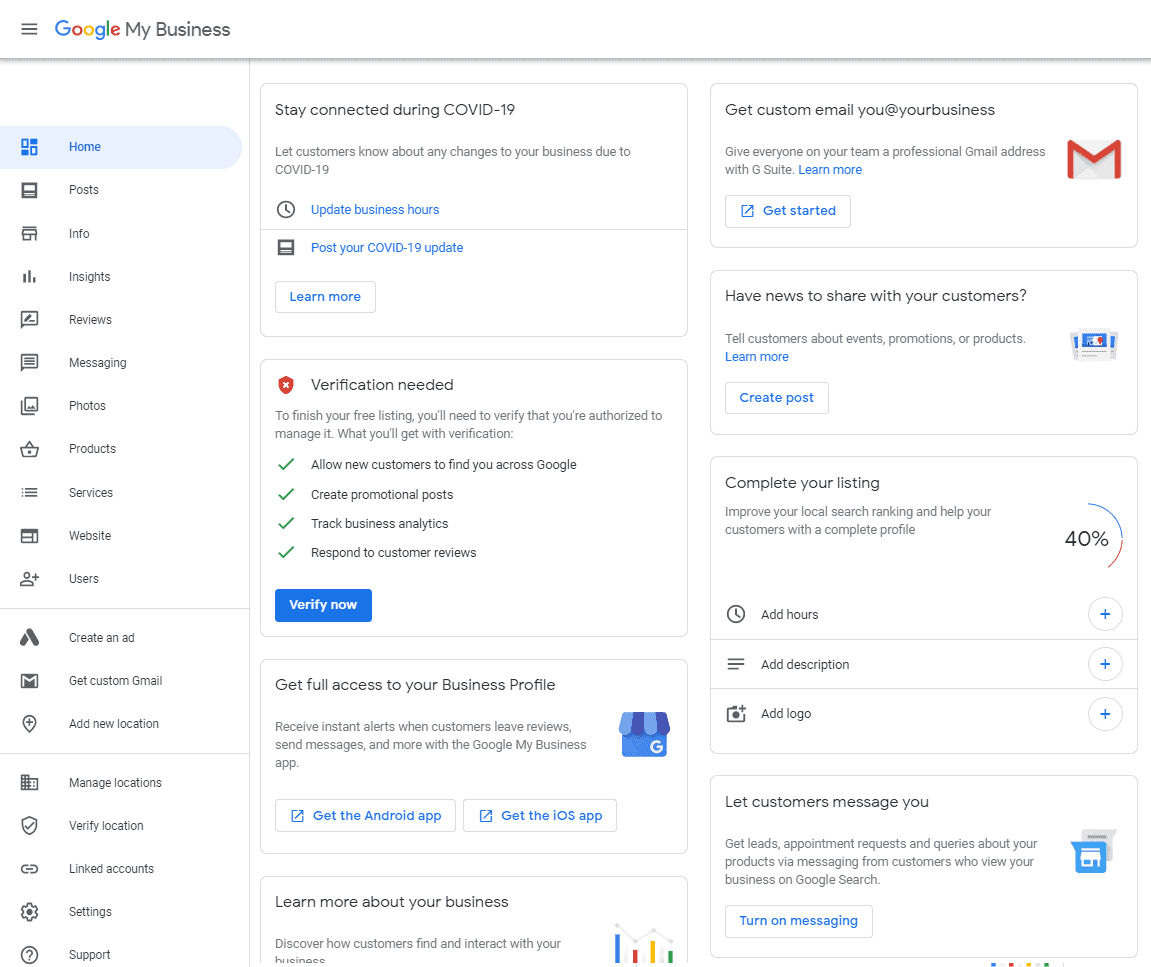 Overview: Claiming, verifying, and optimizing your Google My Business (GMB) profile are probably the three most important things you can do to increase your visibility in local results on the Google search engine.
Key Features & Benefits: Optimized GMB profiles are likely to be featured in local search results for relevant searches near the business location. On your profile, you can list your business information (name, address, hours, phone number, and website), post photos or videos, publish blog posts or written content, and manage Google reviews.
Pricing & Access: Google My Business is a free service that's available for anyone with a Google account. To verify your GMB profile, you will need to answer a phone call to your listed business phone number.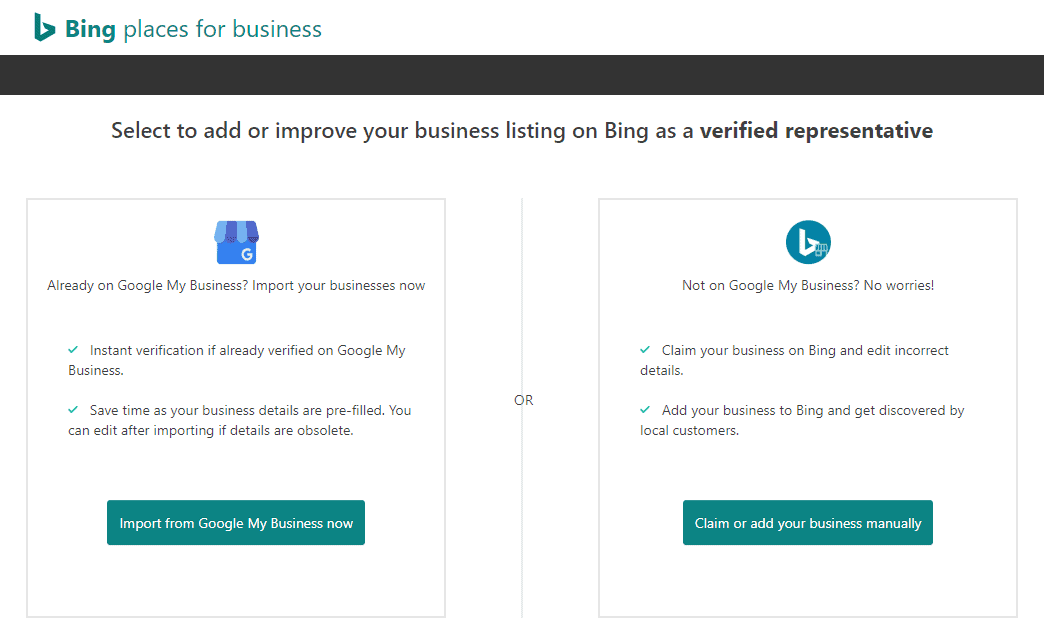 Overview: Bing is the second-largest search engine on the Internet, processing a total of 12 billion searches every month with 500 million of those in the United States. If you want to increase the visibility of your business in Bing search results, creating and optimizing your Bing Places profile is the best place to start.
Key Features & Benefits: If you already have a GMB profile set up, you can import data from there direct into Bing Places and automate the profile creation process. If your business has multiple locations, Bing offers a bulk upload tool where you can list up to 10,000 locations at the same time.
Pricing & Access: Bing Places is a completely free service, available to all business owners and their verified representatives.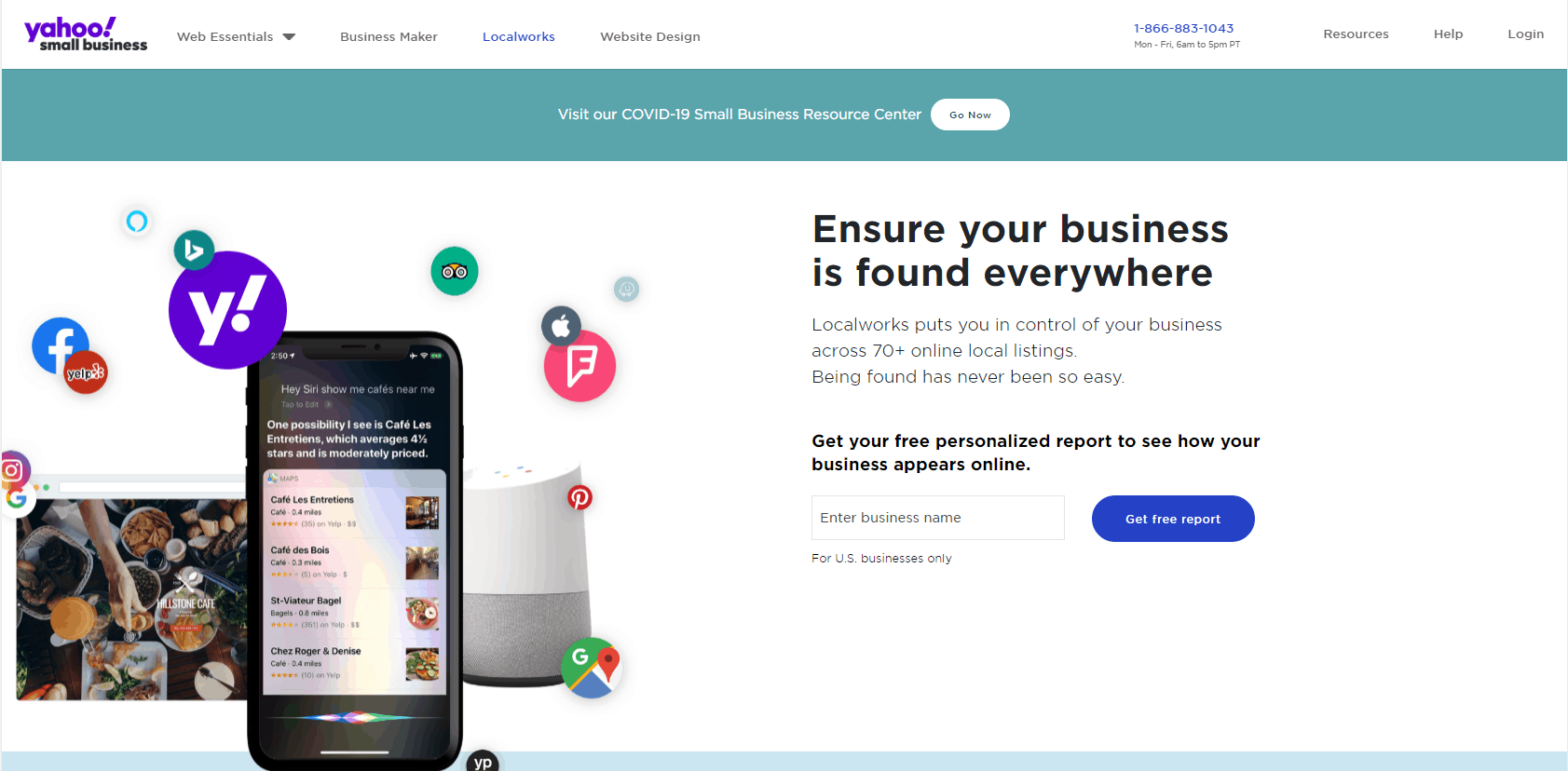 Overview: Yahoo Localworks is a competitively priced listing management tool that can help you build and manage listings in online directories across the web.
Key Features & Benefits: Digital marketers can create, review, and manage their listings on over 70+ online business directories. With a premium account, marketers can track how users interact with their various listings, assess which listings generate the most calls, and monitor reviews across platforms from a single interface.
Pricing & Access: Yahoo Localworks offers two subscription packages for users to choose from:
Standard: Starts at $23.30/month, includes basic citation building and management features
Premium: Starts at $33.25/month, includes additional features like upgraded review monitoring and competitive intelligence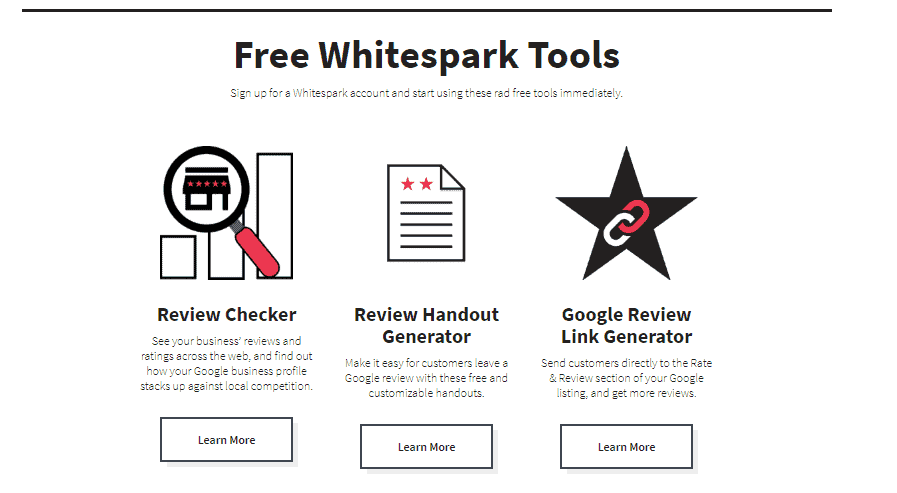 Overview: Whitespark provides local SEO tools and services that support the local search marketing efforts of marketing agencies and businesses of all sizes.
Key Features & Benefits: Whitespark's paid local SEO tools are some of the best, including their local citation finder, local rank tracker, and reputation builder tools. However, anyone can sign up for a free account and start using the Whitespark review checker, review handout generator, and google review link generator for free. These tools can get you started with review monitoring and make it easier for you to start collecting Google reviews from your satisfied customers.
Pricing & Access: Whitespark free tools are completely free – you'll just need to sign up for an account to get started. Subscription packages range in price from $17/month for small businesses to $80/month for enterprise.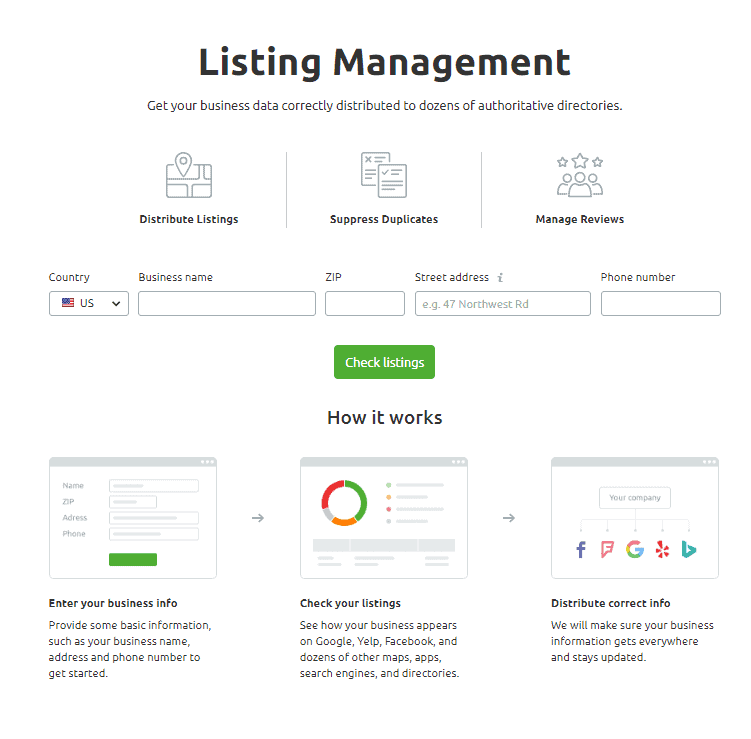 Overview: Created in collaboration with Yext, SEMrush built this Listing Management tool to help small businesses and agencies achieve better local search results faster and with less effort.
Key Features & Benefits: The SEMrush listing management tool can take your business information and automatically distribute it to the 80 most trusted and authoritative online business directories. This tool makes it easy to maintain consistent information across directories and avoid duplicate entries. There's also a Reviews interface that lets you monitor your customer reviews and reputation, get alerts about negative feedback events, and respond in a timely way.
Pricing & Access: Businesses can check their listings for free, but most features of SEMrush List Management will require a subscription. Packages start at $99.95 for a Pro account and go up to $399.95 for Enterprise clients.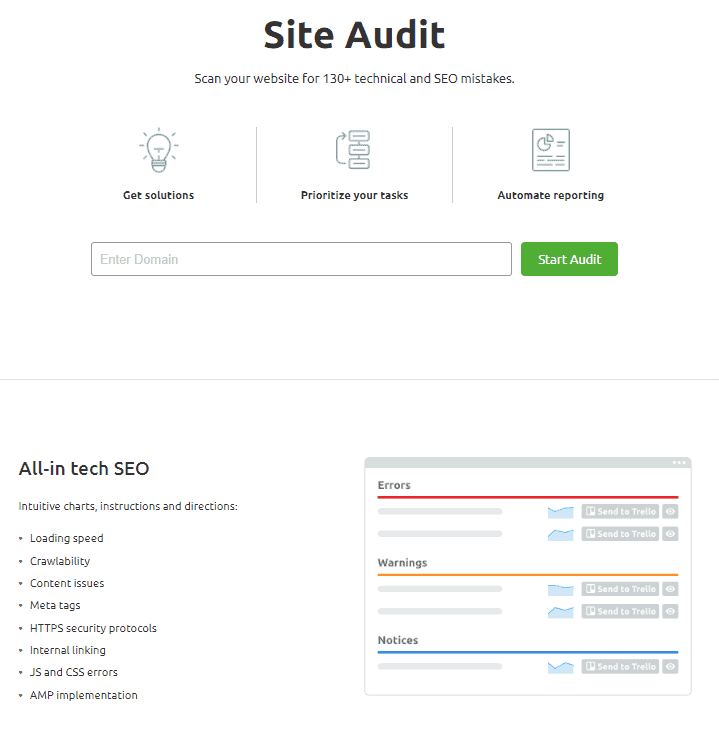 Overview: SEMrush Site Audit is a free diagnostic tool that can help you discover and address technical issues on your website.
Key Features & Benefits: If your business listings include a website, the technical quality and performance of that website will have a significant impact on your local search rankings. If your website performs poorly, you may run into crawler issues or user experience trouble that negatively impacts your local search rank. SEMrush Site Audit scans your website for 130+ technical errors, then delivers the results in a full report with recommendations for improving performance.
Pricing & Access: With the free version of SEMrush, Site Audit can only analyze up to 100 pages on your website. This might be appropriate if your website is small, but for larger sites, you'll need a paid subscription package.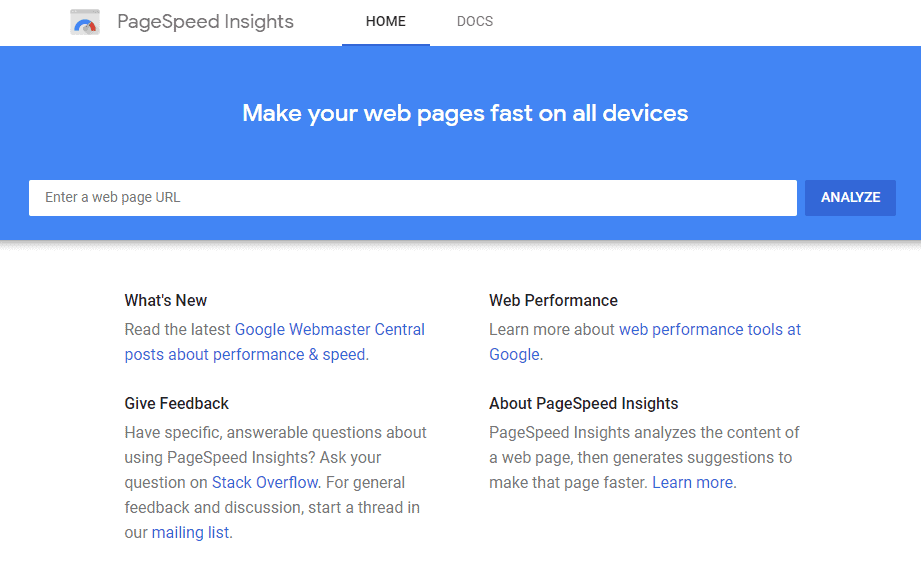 Overview: Google PageSpeed Insights is the best tool for measuring the speed of your website, discovering errors that cause slow page loading times, and fixing those errors to improve user experience and boost your local search rankings.
Key Features & Benefits: When pages on your website take too long to load, users are much more likely to leave without engaging or interacting with your site. As a result, your local search rankings will suffer and your local SEO optimization efforts will have gone to waste. Type your domain name into Google PageSpeed Insights and you'll see a full report on your site speed and performance. You'll also get reports on issues that may be impacting page speed and advice on how to fix those issues so your website loads faster.
Pricing & Access: This tool is completely free. Digital marketers can get page speed data and diagnostics for any website in seconds using this tool.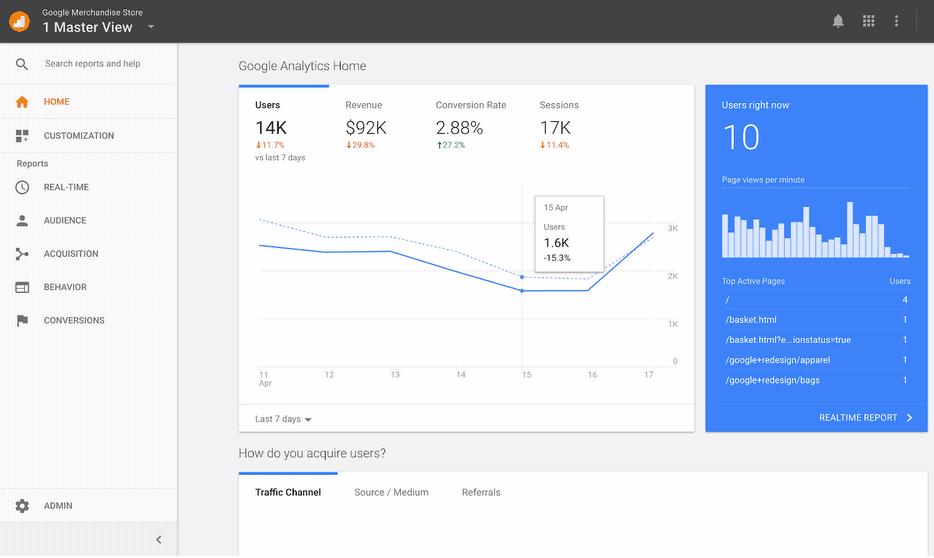 Overview: Google Analytics lets you capture user behavior data from your website and generate data-driven insights to improve conversions.
Key Features & Benefits: See how many users visit your website from local search results, track their behavior, then optimize your website to streamline the customer journey, and boost conversions.
Pricing & Access: Google offers this tool for free to anyone with a website and a Google account.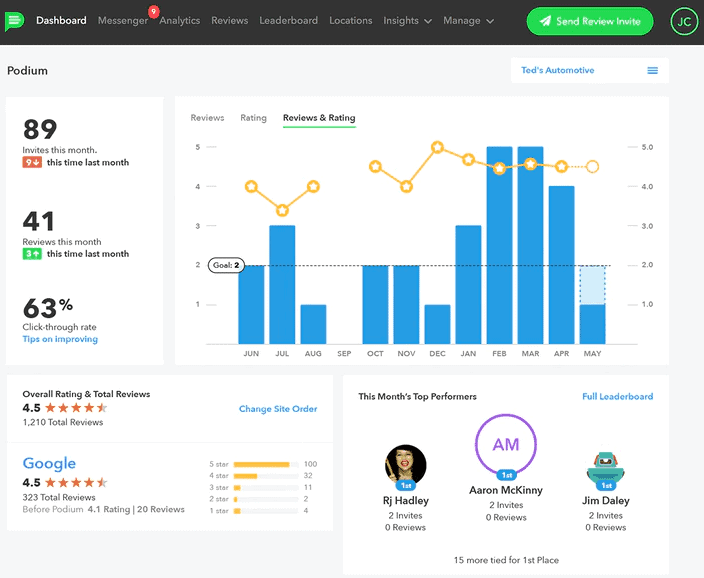 Overview: Podium is a messaging platform designed to help businesses get more online reviews through social media and review sites.
Key Features & Benefits: Podium is all about using SMS text messaging to solicit customer reviews, request payments, gather customer feedback, connect with website browsers in real-time, and manage conversions across multiple platforms.
Pricing & Access: You'll have to contact Podium directly for more information on subscription packages and pricing.
Summary
Thanks for checking out our list of the best local SEO tools!
With these ten tools in your arsenal, you'll have everything you need to maximize results for your upcoming local SEO campaigns. Looking to take your local SEO to the next level? Get in touch with the best local SaaS SEO agency!
Keep reading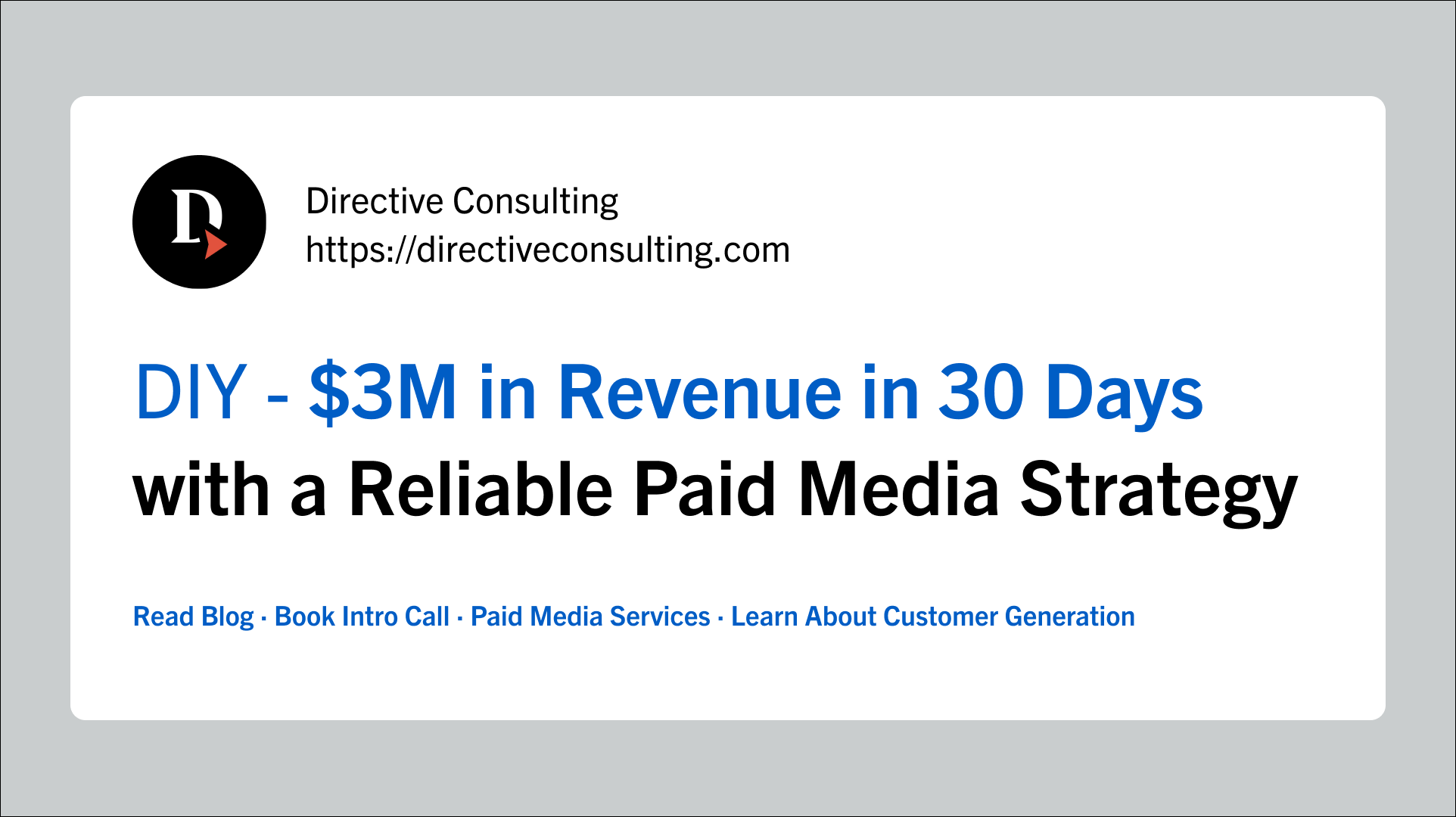 PPC
DIY: $3M in Revenue in 30 Days with a Reliable Paid Media Strategy
Social Media
Boost Your LinkedIn Engagement by 22% with These 3 Content Types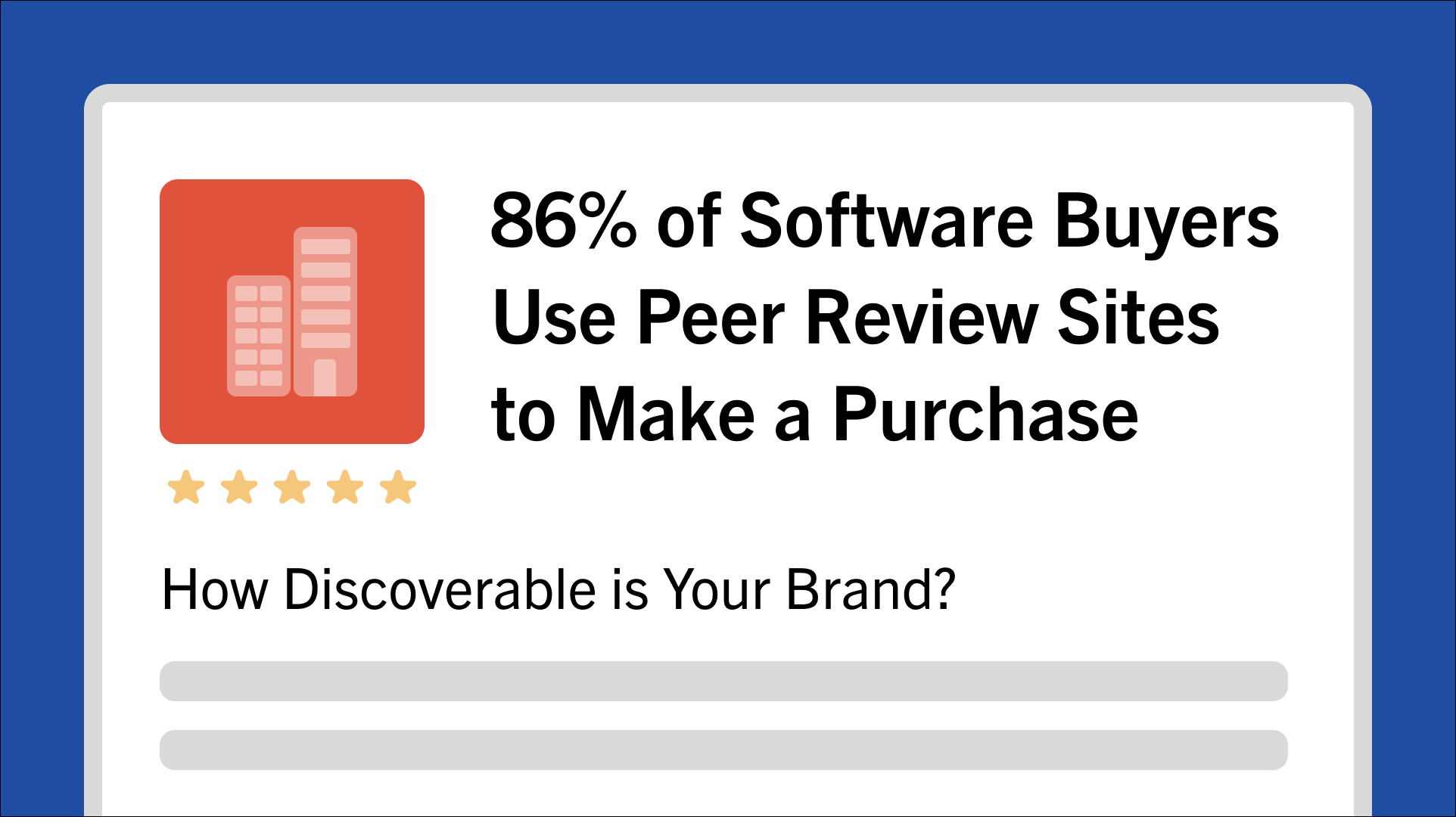 Sales
86% of Software Buyers Use Peer Review Sites to Make a Purchase. How Discoverable is Your Brand?