6 SEO Competitor Analysis Tools You Need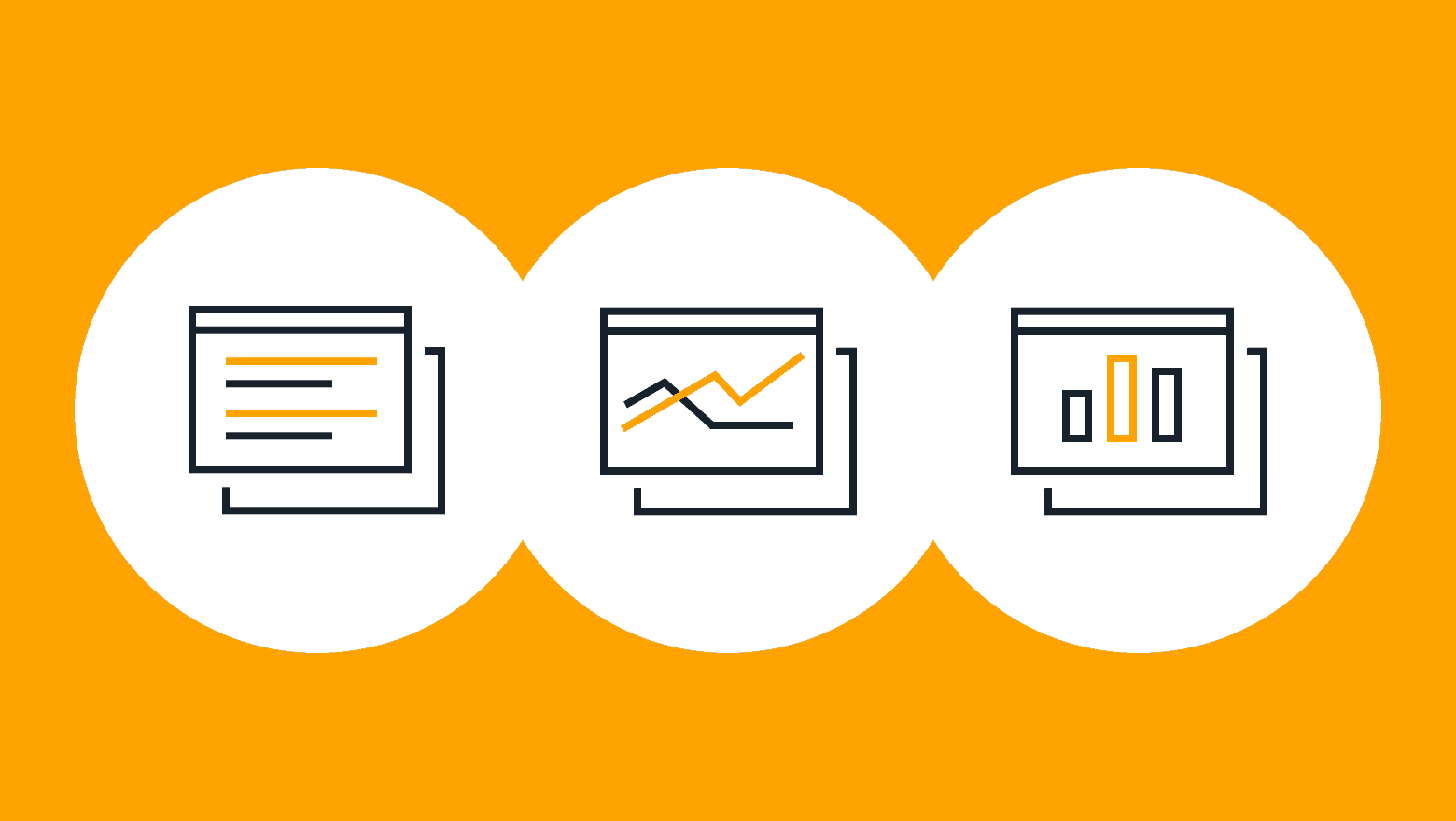 Do you have a favorite SEO competitor analysis tool?
Search engine optimization and PPC advertising are both competition-oriented disciplines. To succeed in the marketplace, attract new customers and grow your business, you'll need to out-perform the competition. The best digital marketers understand the value of competitive intelligence when it comes to replicating the strategies that your competitors are using to get success.
Competitor analysis is such an important part of an SEO strategy that all of the leading digital marketing software solutions include some kind of SEO competitor research tool or functionality.
In this article, we're going to highlight the top 6 SEO competitor analysis tools that you need to know about. We'll explain the pros and cons of each tool and how each one can help you evaluate the competitive landscape for your niche. By the end, we hope you'll be able to choose the best option that helps your business dominate the search results.
6 SEO Competitor Analysis Tools You Need
SEMrush is an all-in-one digital marketing tool with a rich feature set that includes competitive research and analysis tools for SEO. Digital marketers can do competitor analysis to uncover complete lists of keywords that their competition is ranking for in the search engine results pages. There is also a backlinks analytics tool that provides an in-depth analysis of competitors' backlinks.
To facilitate direct comparisons, SEMrush has created gap analysis tools for both keywords and backlinks so marketers can discover profitable keywords that are working for the competition, but that they may have overlooked.
Pros: SEMrush provides great value and a large range of tools that cover SEO, PPC advertising and other aspects of digital marketing.
Cons: Some users have reported challenges when navigating the SEMrush user interface. From our point of view, it took some time to get used to the navigation because there are so many features that come with the software.
Subscription Options:
Pro: $99.95/month
Guru: $199.95/month
Business: $399.95/month
Enterprise: Available upon request.
Ideal User: SEMrush is one of the best all-in-one digital marketing tools on the market. It's great for independent or freelance digital marketers who regularly work with keyword research and link building, and therefore need access to a steady stream of competitor data.
Ahrefs is another full-service platform that supports keyword research, backlink research and content research. Users can type in the URL of any competitor page to find out what keywords that domain is ranking for, how many backlinks they have, where those links come from and plenty of other useful competitive intelligence.
Pros: Ahrefs understands the value of content marketing and is one of the only tools to offer a content gap analysis tool as part of its competitor analysis tool kit.
Cons: Ahrefs limits data access for subscribers at lower price tiers, so expect to pay one of the more costly subscriptions to unlock the full power of competitor analysis.
Subscription Options:
Lite: $99/month
Standard: $179/month
Advanced: $399/month
Agency: $999/month
Ideal User: Ahrefs is great for digital marketing agencies and has been used by some of the world's leading software & technology companies like Uber, Pinterest and Netflix.
Moz is an all-in-one digital marketing tool whose features include keyword research, rank tracking, site crawl, on-page SEO, link research and custom reports. Moz is famous for pioneering the "Domain Authority" metric, which incorporates data from multiple sources to assess how likely a website is to rank highly in the SERPs.
Pros: Most of the core Moz features are geared towards optimizing your own website, but Moz does provide competitor keyword and backlink analytics so you can emulate the successes of your competitors. Domain authority also provides a simple way to assess overall competition for specific keywords in the SERPs.
Cons: Moz updates rankings weekly, so you may have to choose a different tool if you're hoping to monitor search engine rank changes more frequently.
Subscription Options:
Standard: $99/month
Medium: $179/month
Large: $249/month
Premium: $999/month
Ideal User: Moz compares well to Ahrefs and SEMrush as an all-in-one SEO tool. Its customer reporting features are great for agencies who need to communicate results effectively to SMB and enterprise clients.
SpyFu might be our favorite SEO competitor analysis tool. As its name suggests, SpyFu empowers digital marketers to collect deep intelligence and insights into competitor activities that can be leveraged to reverse-engineer their successes and avoid their failures.
Pros: SpyFu offers more SEO competitor analysis tools and features than anyone else. Digital marketers can analyze competitor keywords and review their competitors' backlink profiles – but they can also view extensive historical ranking data, actively monitor competitors' websites for changes, and even identify emerging competitors in the marketplace.
Cons: Here's one feature gap we identified: SpyFu does not let users segment data between search engines. This may prove frustrating for marketers who are laser-focused on one search engine.
Subscription Options:
Basic: $39/month (all core features)
Professional: $99/month (core features plus extras)
Team: $299/month (everything in the professional plan, plus 5 user logins and more)
Ideal User: SpyFu is another all-in-one tool, but this one is significantly cheaper than its main competitors (Ahrefs, SEMrush & Moz). That makes SpyFu at least worth a try for most digital marketers from freelancers up to full-service digital agencies. The best part is that SpyFu makes all of its data available with unlimited search results at the lowest subscription tier. Amazing!
iSpionage is a dedicated competitor research platform for digital marketers. Users can type in any domain name and access extensive data such as the total SEO traffic value, number of keywords ranking in Google and other search engines, historical ranking data, top keywords, estimated traffic and more.
Pros: iSpionage offers a free version with account creation, so it's easy to test out or put to use if you have just a few queries. Also, at the time of writing this, iSpionage is offering a 50% discount on all new subscriptions paid annually.
Cons: While iSpionage provides great data and rich visual dashboards for keyword competition, this tool does not offer competitive backlink research or gap analysis as a function.
Subscription Options:
Starter: $59/month
Professional: $99/month
Advanced: $299/month
Enterprise: Available on request
Ideal User: A useful tool for optimizing your SEO strategy and on-page optimizations, but you'll need to look elsewhere for a tool that helps with backlink analysis.
Similarweb is a dedicated platform for digital market intelligence. Its sole purpose is to help businesses that operate online discover more information about their competitors.
Pros: As you can see in the sidebar above, SimilarWeb provides a wide perspective on how competitors' websites are performing. Just by entering a domain URL, marketers can access global and local traffic rankings, metrics like bounce rate and average visit duration, total visits on desktop vs mobile, visitor demographic data, referral sources and even a list of similar websites.
Cons: The free version is extremely limited in functionality, but the enterprise version is cost-prohibitive for smaller marketers.
Subscription Options:
Free: Offers 5 results per metric and limited historical data
Enterprise: Full feature set with unlimited results and extensive historical data; available on request.
Ideal User: SimilarWeb is a very powerful tool that's priced for the enterprise market and used by companies like eBay, Nike and United Airlines to inform their SEO strategy and search engine marketing efforts.
Summary
We hope you enjoyed our guide to the top six SEO competitor analysis tools that you need for your business.
With these tools at your fingertips, you have the ability to refine your SEO strategy, optimize your organic search keywords, create improved landing pages, and capture more search traffic than ever before. For more in-depth competitor analysis, book an intro call with our SEO agency for SaaS to gain a deeper understanding of your competitive landscape.
Keep reading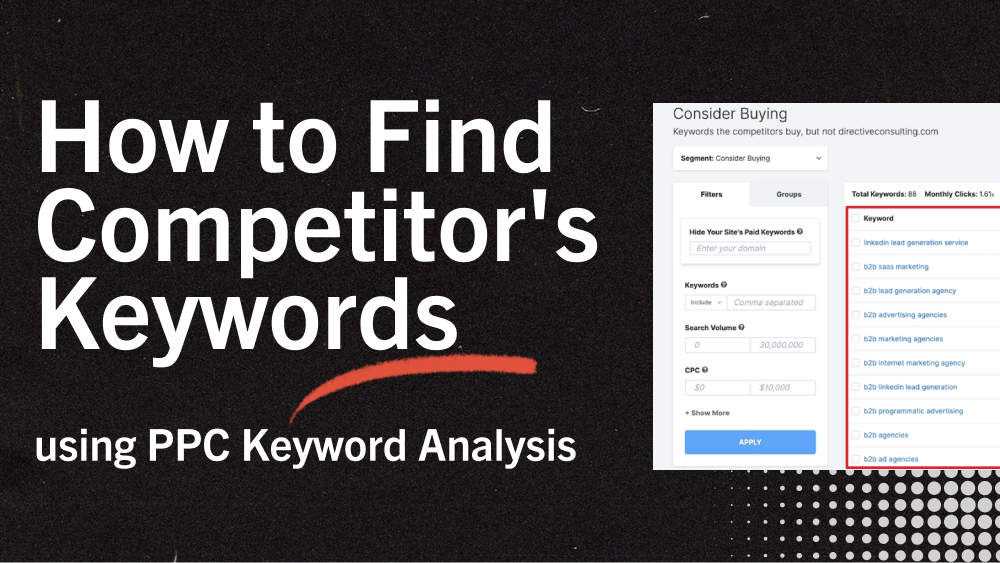 PPC
How to Find Competitor's Keywords with SpyFu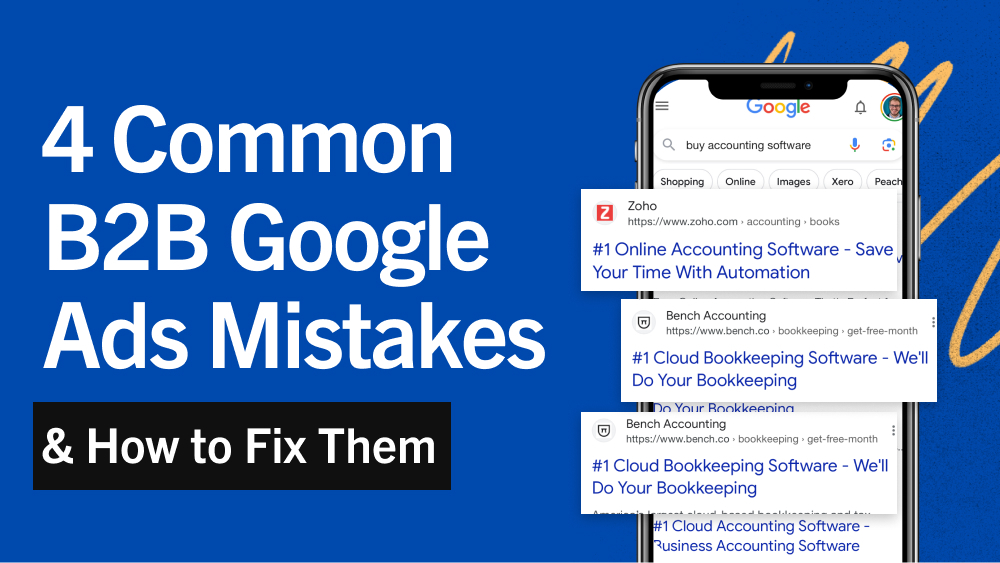 B2B
4 Common B2B Google Ads Mistakes and How to Fix Them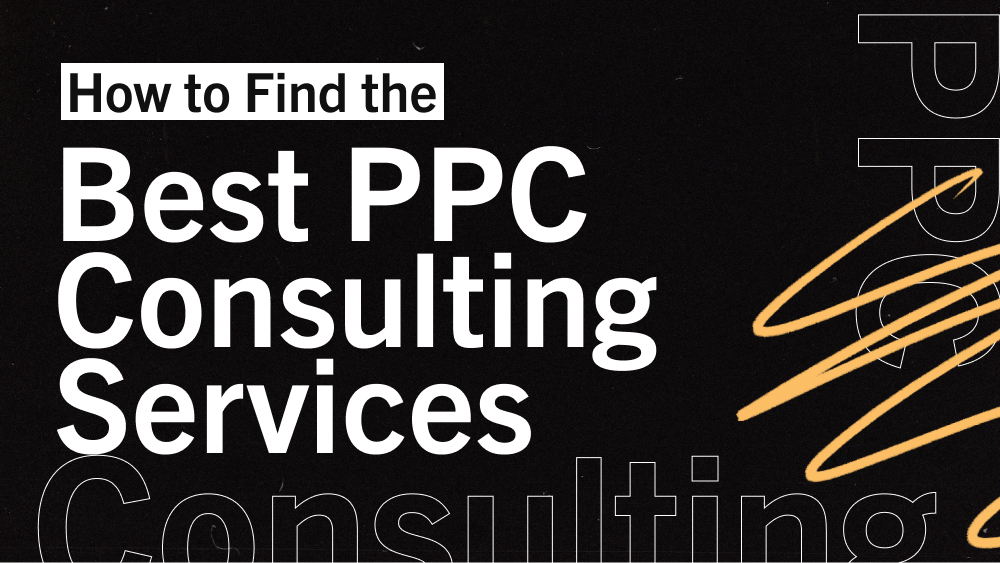 Agency Life
How to Find the Best PPC Consultant Services