How Do I Know if an SEO Course is Right for Me?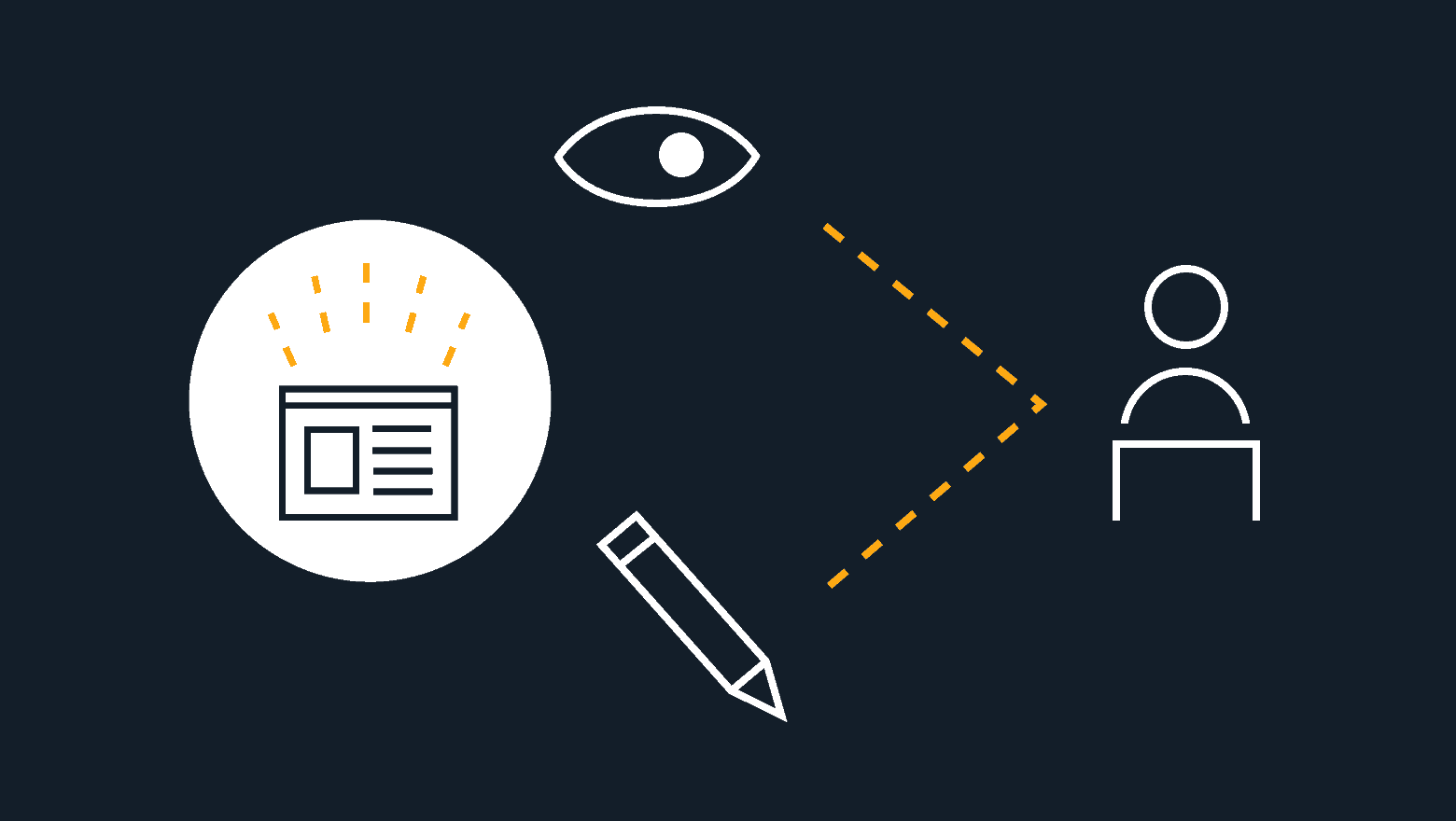 Have you found an SEO course that looks promising, but you're still not sure if it's right for you?
Choosing the best SEO training course to help you level up your skills, land a new job, or promote your business can be tricky.
There are courses for beginners, courses for intermediate-level marketers, and advanced SEO courses for marketing veterans. Some courses focus on link building, while others emphasize SEO content writing or technical SEO. Some courses include a strong practical component, while others are entirely based on theory.
With so many differences, how are you supposed to figure out which is best for you?
To help make it easier, we've created this short guide that shows you how to evaluate an SEO course and what to look for to ensure you're getting the best value.
What is an SEO Course?
An SEO course is a virtual training program designed to help you increase your skills and knowledge in search engine optimization (SEO).
Image: An online SEO course is the best way to learn search engine optimization skills from anywhere in the world.
An SEO course offers a structured approach to learning SEO, combining theoretical lessons and teachings with practical exercises to maximize learning. The best SEO courses offer a proven process and deliver step-by-step training and tutorials that give students hands-on experience building their own campaigns.
Throughout the rest of this guide, we will share our best tips and advice for determining whether an SEO course is right for you.
Is this SEO Course Right for Me? Five Ways to Find Out
Review the SEO Course Syllabus
You can learn a lot about whether an SEO course will meet your needs by reviewing the course syllabus or table of course contents. Here are some of the most important factors you should focus on when evaluating a course:
Topic Coverage
Search engine optimization is a broad topic with several different component parts. At the very minimum, an SEO course should cover aspects of technical SEO, on-page SEO, and off-page SEO. SEO auditing, content creation, local SEO, and SEO strategy are also important topics.
Content Structure and Relevance
Take a look at how the course is structured and the order in which information is presented. Is there a logical flow, with one lesson naturally leading to the next? Is there a clear progression from the beginning of the course to the end?
Make sure that the course content is relevant to your goals. Some SEO courses include extras like conversion rate optimization or website design that may not be as relevant to your goals.
Content Recency
SEO changes all the time, so make sure that the course you're looking at was updated fairly recently – otherwise, the information you're learning may not be completely accurate.
Practical vs. Theoretical Content
A great SEO course includes a balance of practical and theoretical content. Beginners need to understand the basics and learn best practices, but they also need to start building real campaigns to learn SEO tools like Google Analytics and gain real experience.
Course Difficulty
If you're a beginner to SEO, a course that's too difficult can feel unapproachable and you may feel discouraged and give up. On the other hand, a course that's not challenging enough may cause you to lose interest. Choose an SEO course that is appropriately challenging for someone with your level of skills and experience. If possible, try a free sample of a course to discover whether it feels challenging enough to be worth your while.
Read Reviews and Testimonials
If an SEO course is accompanied by reviews or testimonials, taking the time to read through them can reveal valuable insights into how others have experienced the course. The best review aggregator sites even verify users so you know for sure that the reviews you're reading are legitimate.
The best thing about reading reviews is that users will always mention their favorite part of a course or a particularly useful module or lesson that stood out to them – and it could be something that's very meaningful to you, but barely covered in the course description.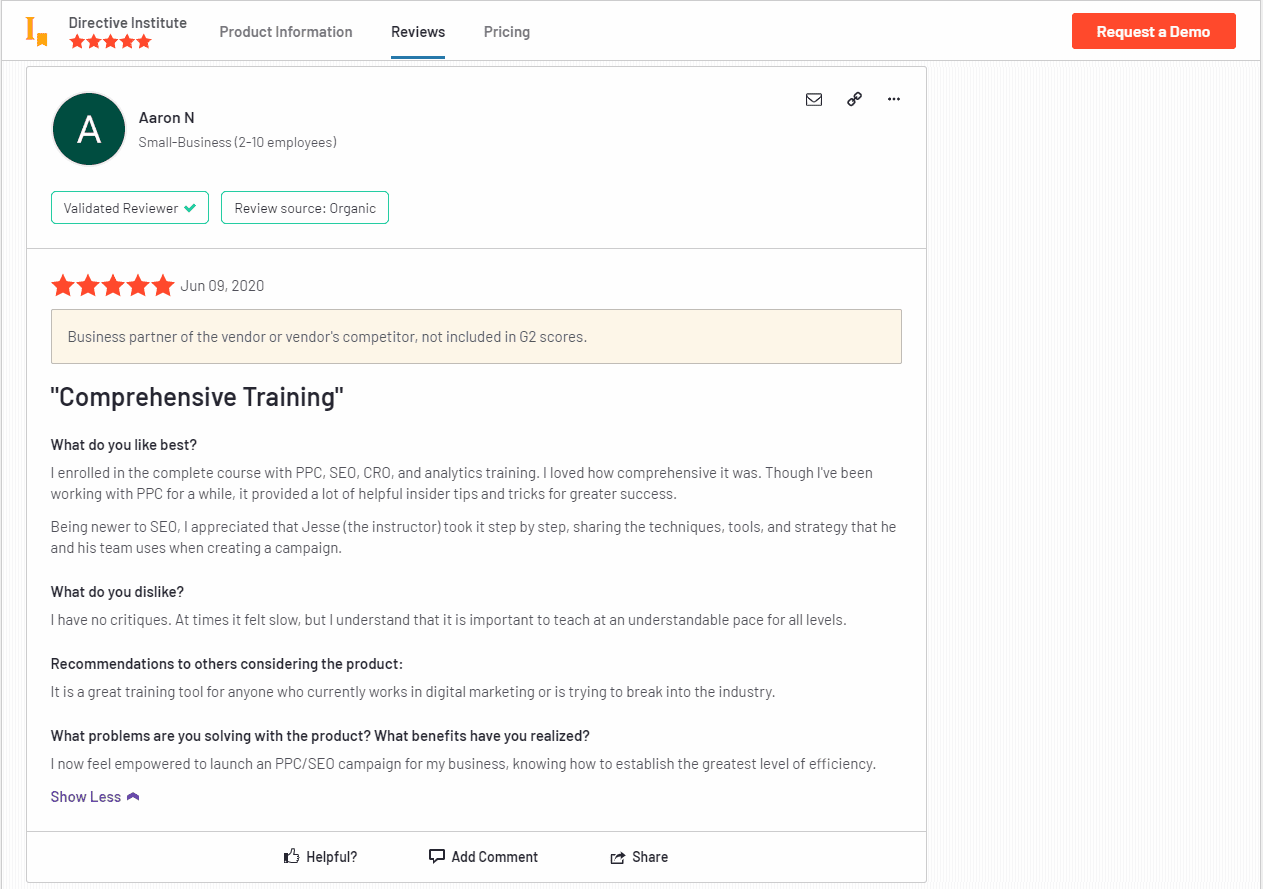 Image: Reading reviews and testimonials is a great way to gather insights into the best qualities of an SEO course.
If you want to know about the course content, check the syllabus – but if you really want to know what people loved about the course, don't forget to read the reviews.
Check the Price
Online SEO courses are available at every price point, up into the thousands of dollars.
Unless you're getting a college diploma out of it, we wouldn't recommend spending $5,000 on an SEO course – but it is important to make sure that you're getting great value for your purchase.
The best online courses offer unlimited access for a one-time fee. That way, you make a single up-front investment in your enrollment and you own the course forever. You're free to study it on your own time and at your own pace, and it will never cost you anything again.
Try a Free Sample
Some publishers offer a free sample of their SEO course that you can test out to determine whether it's right for you.
Free samples are amazing value because you're essentially getting part of a paid course for free. You'll get an excellent feel for the flow of the course and how the content is presented, and you'll almost definitely pick up some useful information and insights along the way.
Learn More About the Authors
Learning about the authors is one of the best ways to decide whether an SEO course is right for you. If you can verify the credentials, trustworthiness, and authority of the person who published the course, you'll more than likely be happy with your purchase.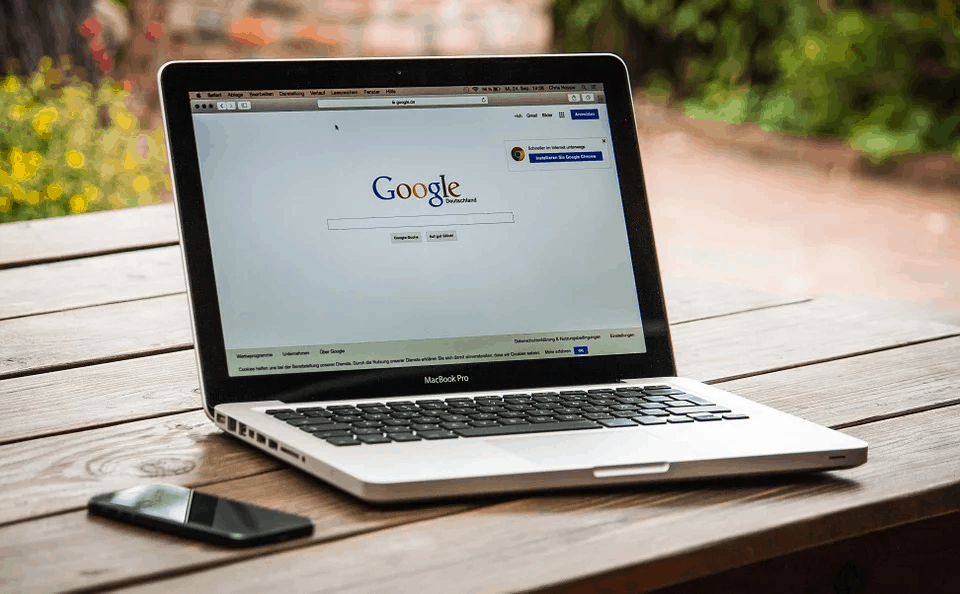 Image: Use search engines to find more information about the authors of your chosen SEO course, including their reputation, past successes, and other publications.
Here's exactly what to look for:
Find the name of the person or company that created the course. If the course has no company name or authorship attached to it, that is a big red flag.
Visit the course creator's website to learn more about them. Are they a solo marketer, a marketing agency, or a software company? Do they have a strong reputation in the digital marketing world?
Search the course creator's website for evidence of marketing success. Look for social proof, customer success stories, testimonials, and case studies.
Use an SEO tool like Ahrefs Site Explorer to look up the publisher's website. Do they have a lot of backlinks from reputable websites? Have they published a lot of quality content?
If the organization that created your SEO course has a great reputation online, it's more likely that you'll end up satisfied with your purchase.
Summary
Thanks for checking out our guide on deciding whether an SEO course is right for you! Use these tips and guidelines to choose an SEO course that helps take your digital marketing skills to the next level.
Keep reading
Agency Life
Top 5 Oldest Performance Marketing Agencies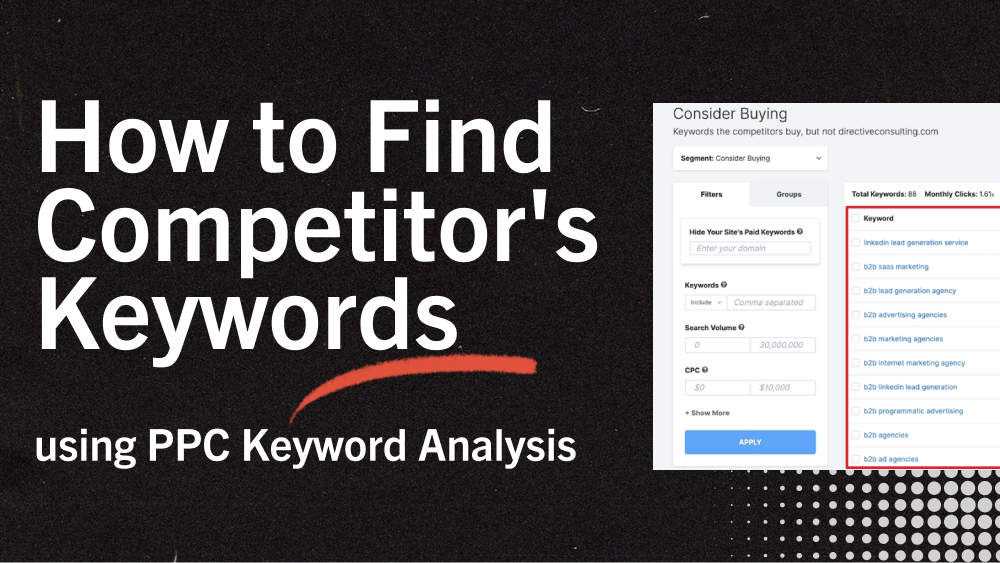 PPC
How to Find Competitor's Keywords with SpyFu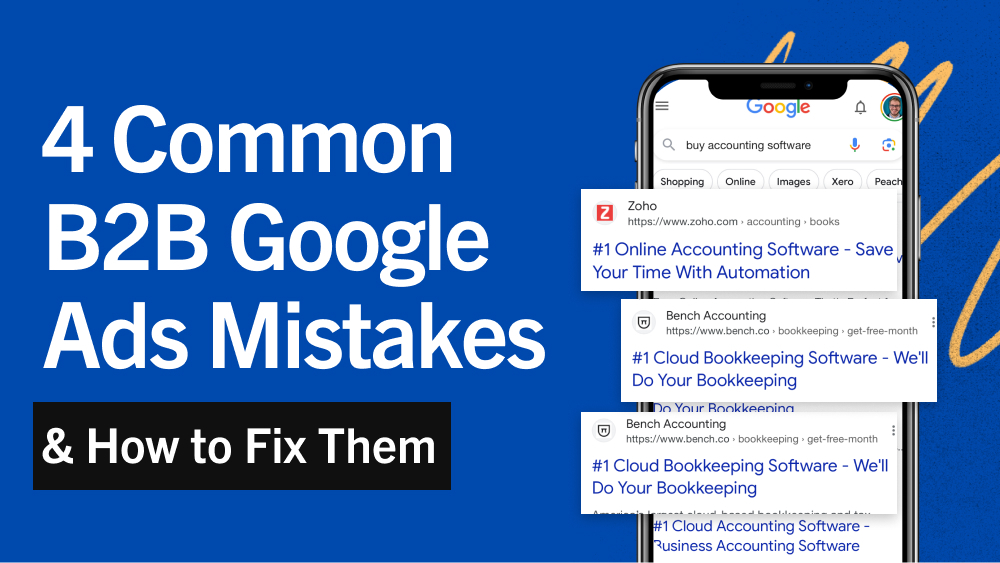 B2B
4 Common B2B Google Ads Mistakes and How to Fix Them