6 Best SEO Link Building Tools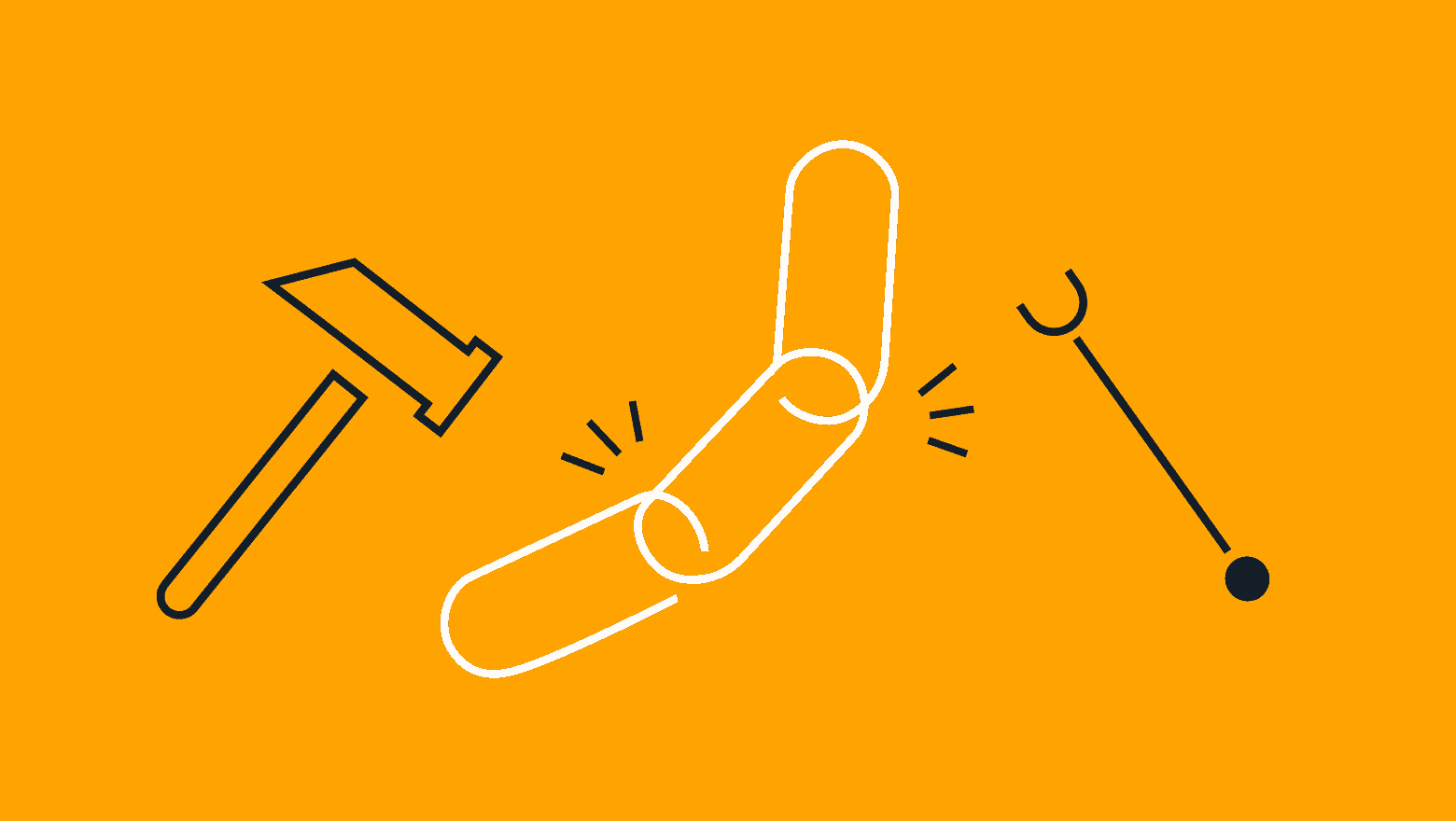 Looking for the best SEO link building tools to help you enhance off-page SEO signals for your website?
The best digital marketers understand the importance of executing their link building strategies in accordance with SEO best practices. That means focusing on high-quality links from trustworthy and authoritative websites in their niche and avoiding toxic spam links that invariably lead to penalties from Google.
To effectively target the best backlink opportunities while avoiding the bad ones, marketers rely on SEO link building tools to help them structure their backlink research efforts and coordinate link building outreach campaigns.
To help you get started on some effective link prospecting for your own SEO projects, we've curated this list of the 6 best SEO link building tools.
6 Best SEO Link Building Tools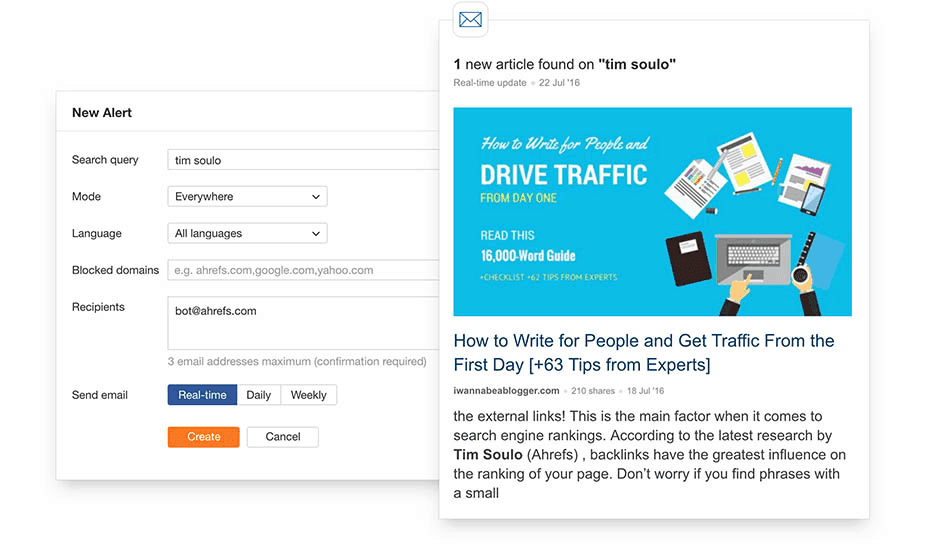 Overview: Ahrefs is a software company that builds SEO tools for small businesses, solo marketers, agencies, and enterprise marketing teams. In addition to a keyword explorer and organic rank tracking tool, Ahrefs provides useful functions for marketers working on link build campaigns.
Key Features & Benefits: Ahrefs offers two different SEO link building tools:
Ahrefs Site Explorer includes a backlink checker tool that marketers can use to analyze the backlink profiles of their online competitors and discover new opportunities to build high-quality links.
Ahrefs Alerts is an exceptional tool that can be configured to monitor millions of pages across the internet for new mentions of your brand, industry, products, services, or keywords. According to Ahrefs, this tool is even more efficient than Google Alerts at tracking down new mentions across the web.
Pricing & Access: Users new to Ahrefs can start a 7-day trial for just $7. Subscription packages start at $99/month.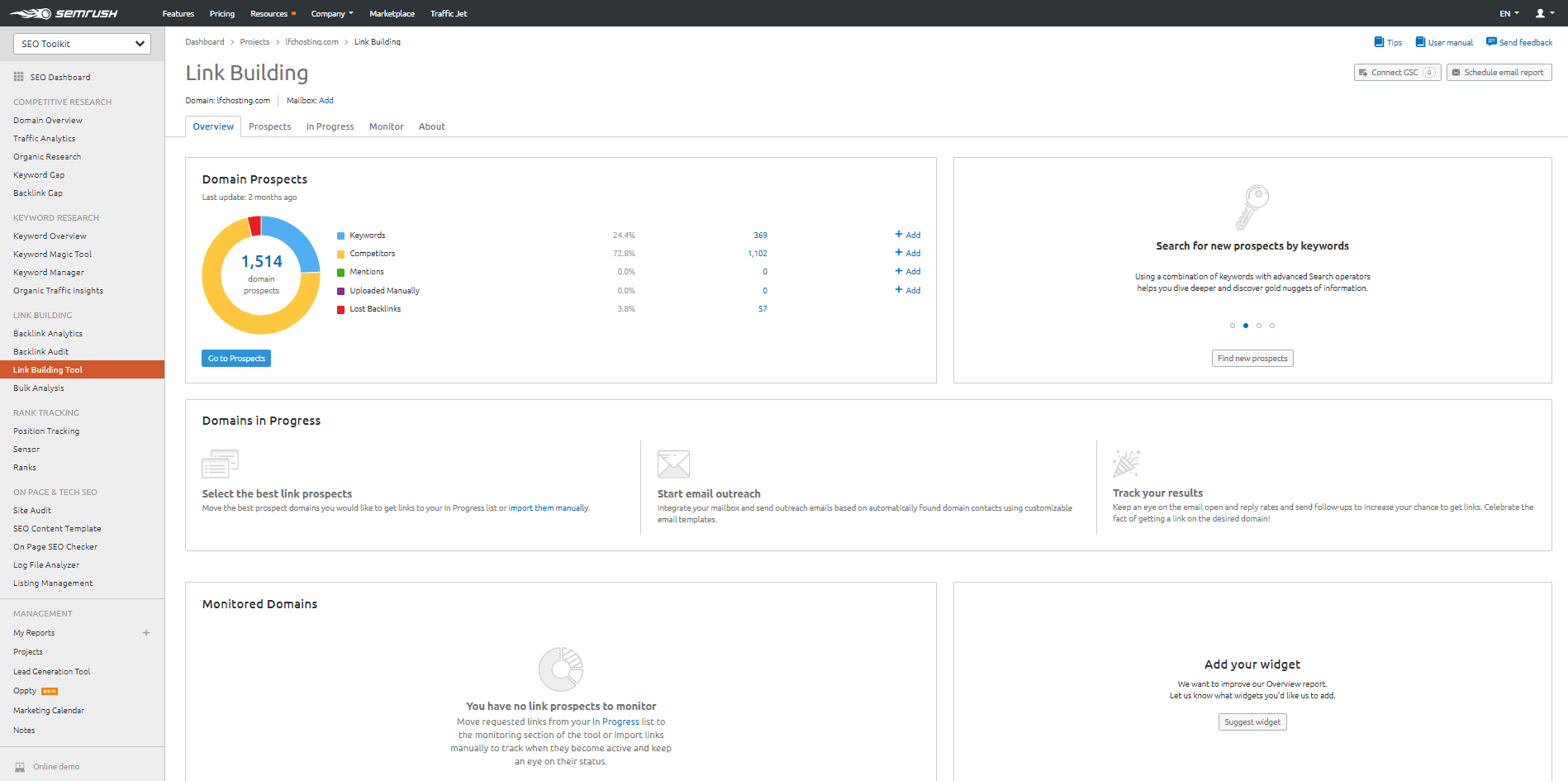 Overview: SEMrush offers digital marketers a broad range of SEO tools with diverse functions and impressive capabilities, including some of the best SEO link building tools on this list.
Key Features & Benefits: The SEO Toolkit on SEMrush features four different tools to help digital marketers streamline and manage their link building efforts:
Backlink Analytics – Marketers can enter any domain or URL and gather comprehensive data on that domain's backlinks.
Backlink Audit – Marketers can analyze their own backlink profile, identifying any toxic or spam backlinks that need to be removed. SEM rush automatically scores backlinks by how toxic they are, making it easier than ever to complete a backlink audit.
Link Building Tool – This link building tool helps marketers manage email outreach link building campaigns. Marketers can search by keywords for new link prospects, create a prospect list, then send outreach emails to generate guest posting opportunities or request a link.
Bulk Analysis – Just like the backlink analytics tool, but allows the user to enter multiple domains and returns the data in a list format and summarized at the domain level.
Pricing & Access: Users can enjoy the free version of SEMrush with limited access to data, but a subscription will be required to unlock the full capabilities of SEMrush. Packages start at $99.99/month.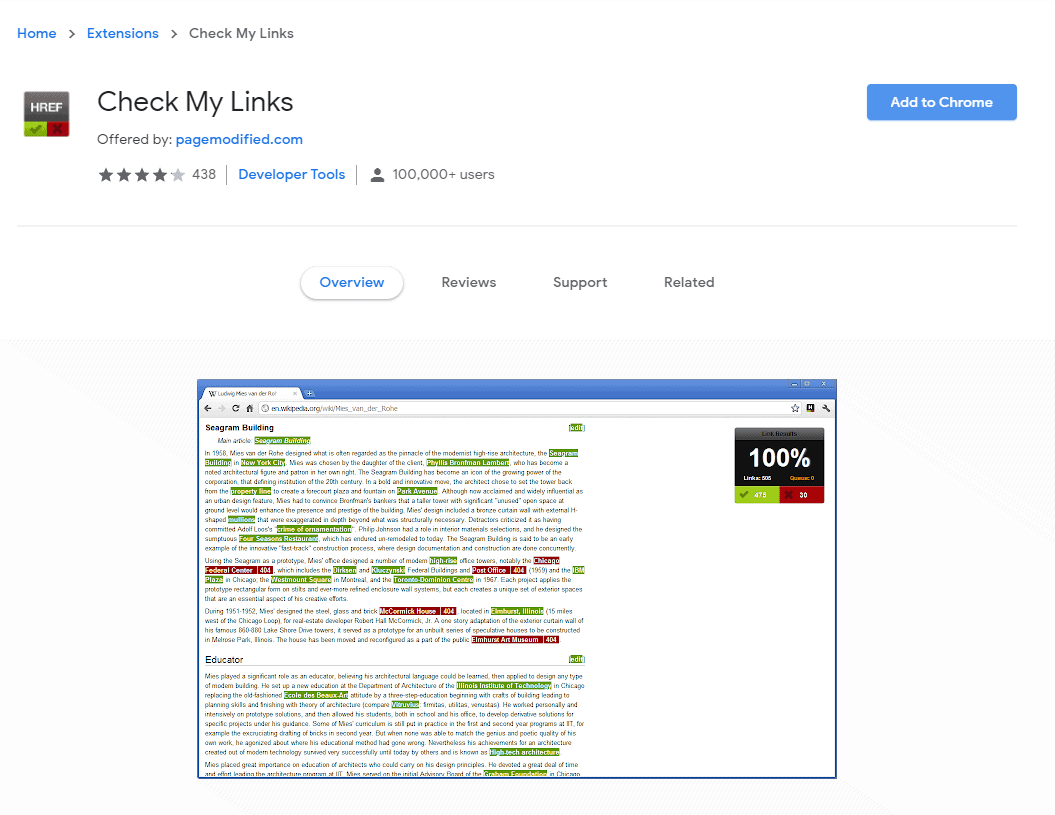 Overview: Check My Links is a Google Chrome extension tool release for free by the developers at Page Modified. This tool makes it quick and easy to check for broken links on your own web pages, but it's also your window into a useful and under-rated type of link prospecting known as broken link building.
Key Features & Benefits: Digital marketers can use Check My Links to start generating outreach opportunities that can result in valuable new backlinks. Here's how to make it happen:
Instead of checking your own website for broken links, use Check My Links to check for broken links on a website that you would like to get a backlink from.
Find a broken link that could be replaced with a link to relevant content on your own website.
Find the email address for the owner of the website with the broken link.
Send an outreach email to let the website owner know about the broken link and ask if they could replace it with a link to your content instead. They will most likely say yes because they want to fix the broken link and you're coming to them with a solution already prepared.
Congratulations – you just build a high-quality backlink!
Pricing & Access: This tool is available completely free of charge to anyone who uses the Google Chrome browser.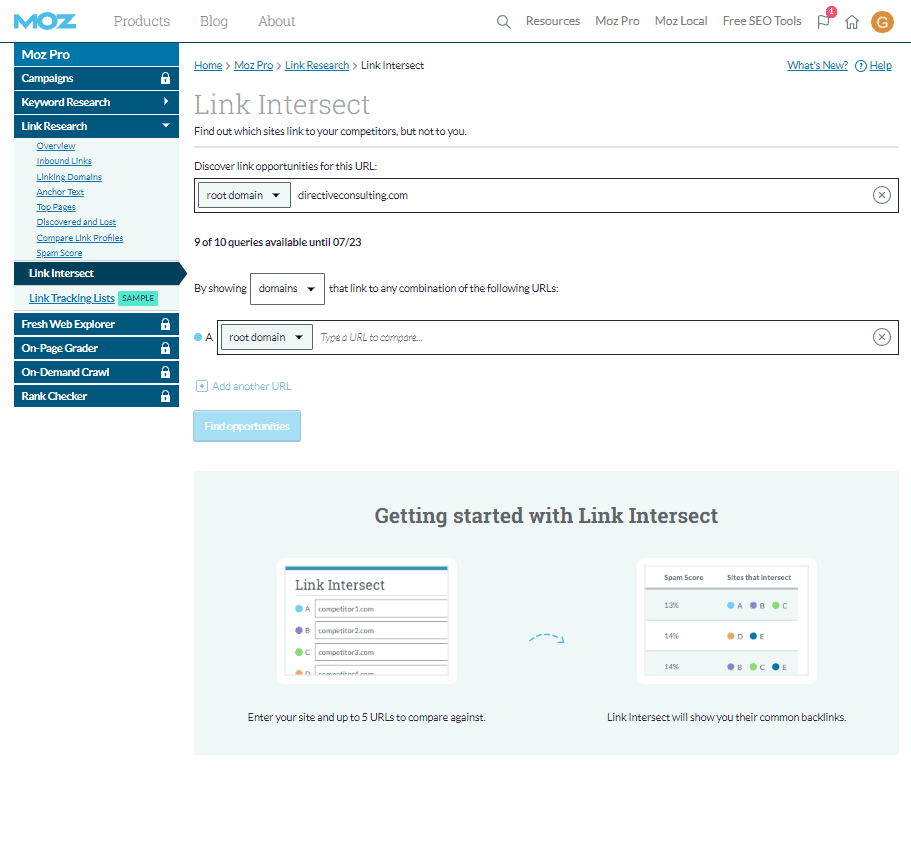 Overview: Moz Pro offers a range of SEO tools, including several in the "link research" category that can help digital marketers organize and execute on their link building strategies.
Key Features & Benefits: Moz Pro offers many of the same backlinks analytics features as other leading SEO link building tools. Marketers can easily access listings of inbound links, referring domains, anchor text, and top pages for any domain of their choosing. Moz automatically assigns a spam score to help marketers differentiate between high and low-quality links, and there's even a backlink gap analysis tool called Link Intersect.
Pricing & Access: Moz offers a 30-day free trial for new users. After exhausting the trial period, users can purchase a standard subscription for as little as $79/month.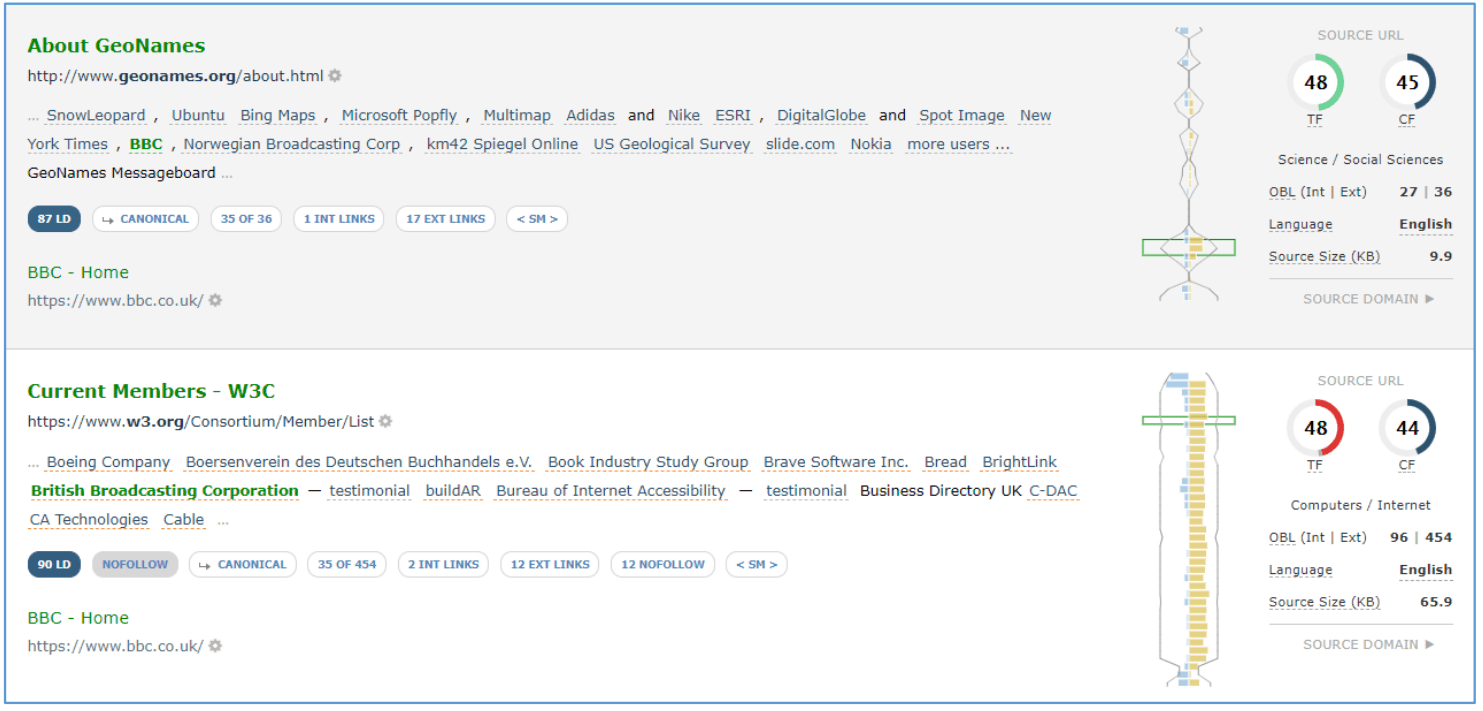 Overview: Majestic is a big name in the world of search engine optimization, with one of the largest link databases outside of Google.
Key Features & Benefits: The Majestic Site Explorer offers key link building and competitor research functionalities, enabling marketers to analyze their competitor backlink profiles, anchor text, referring domains, and a whole lot more.
Majestic has recently set itself apart from competitors with the new Link Context feature, which essentially upgrades the backlinks analytics tool to provide a more detailed look at the context around individual backlinks.
This makes it easier for marketers to differentiate between editorial and directory links, and to filter backlink data in new ways to discover linking opportunities that could otherwise have been missed. Majestic also created a new metric called Link Density to help marketers visualize link distribution on individual web pages, and discover high-quality linking opportunities at scale.
Pricing & Access: Subscription packages for Majestic start at $49.99/month. While there's no free trial available at the time of writing, subscribers to the Lite and Pro packages benefit from a 7-day money-back guarantee.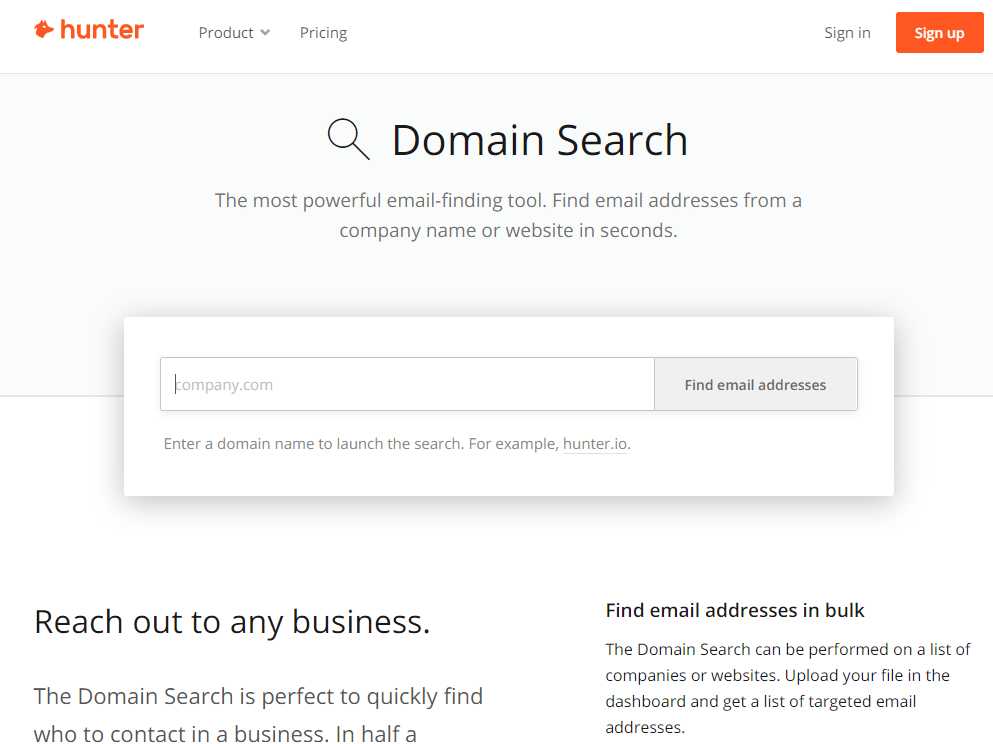 Overview: Hunter.io may very well be the most powerful email-finding tool on the Internet. Fortune 100 companies and over two million professionals have used the platform to power their outreach campaigns and SEO link building strategies.
Key Features & Benefits: For many digital marketers, email outreach is a critical part of the overall link building strategy. When you're targeting backlinks on high-trust, high-authority websites, simply publishing new content and hoping for the best isn't enough – marketers must take an active role in promoting their content online.
Marketers can approach email outreach from several different angles to create different types of backlink opportunities. Here are just a few options:
Building Infographic Backlinks – Marketers can invest time creating a brilliant infographic that's relevant to their industry, then use email outreach to ask other websites to post their infographic along with a link back to the source page.
Going for Guest Posting Opportunities – Marketers can use email outreach to develop guest posting opportunities where they write content for other websites and include editorial backlinks to their own pages.
Broken Link Building – Marketers can email link building prospects to inform them of broken links on their websites and suggest replacing them with a link to relevant content on the marketer's website.
Requesting Editorial Backlinks – Marketers can use email outreach to simply share new content that other websites in their niche may want to link to in their upcoming content publications.
So, where exactly does Hunter.io come in? It allows digital marketers to quickly discover domain-linked email addresses to target with email outreach campaigns. It also includes an Email Verifier tool for ensuring that discovered email addresses are able to receive mail.
Pricing & Access: Digital marketers can execute up to 50 searches per month for free on Hunter.io. Subscription packages start at $49/month for 1,000 monthly searches and go up to $399/month for 50,000 monthly searches.
Summary
Thanks for checking out our list of the best SEO link building tools! We hope this list helps you recognize the value of deploying the right SEO tools to support your link building efforts.
For a more detailed look at how to create a link building campaign, check out our in-depth course on Directive Institute. For additional help building or scaling your companies backlink portfolio, book an intro call with our renowned SaaS SEO agency.
Keep reading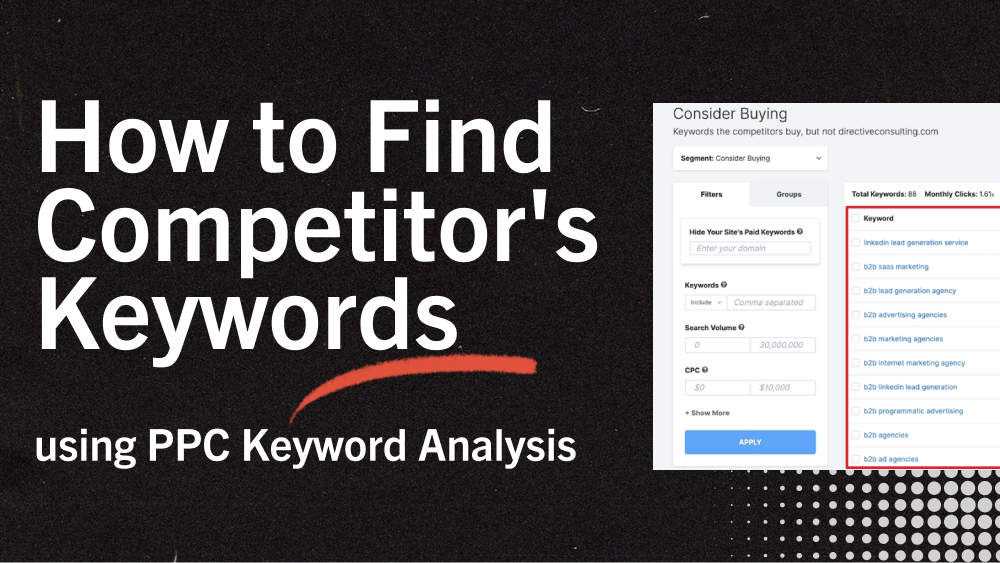 PPC
How to Find Competitor's Keywords with SpyFu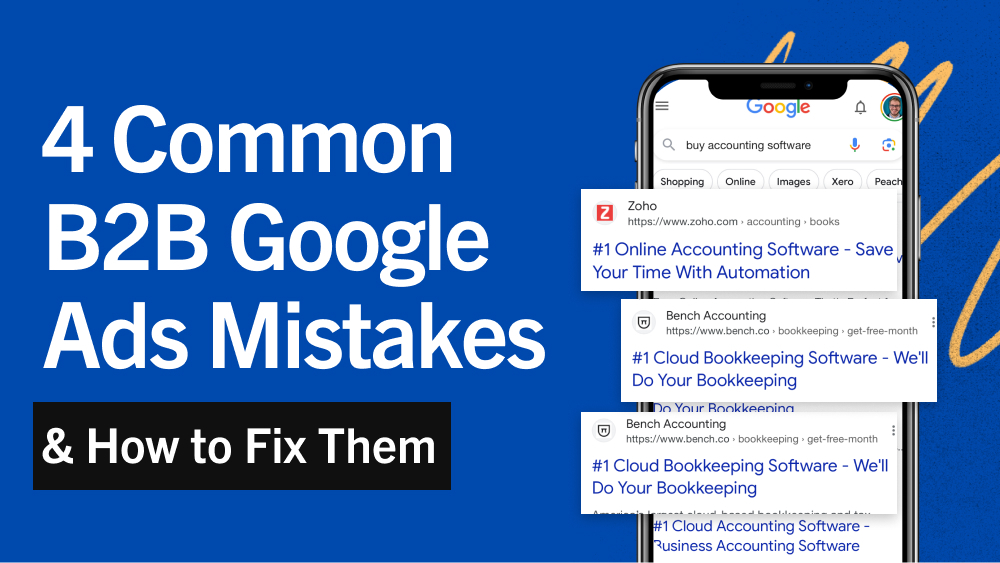 B2B
4 Common B2B Google Ads Mistakes and How to Fix Them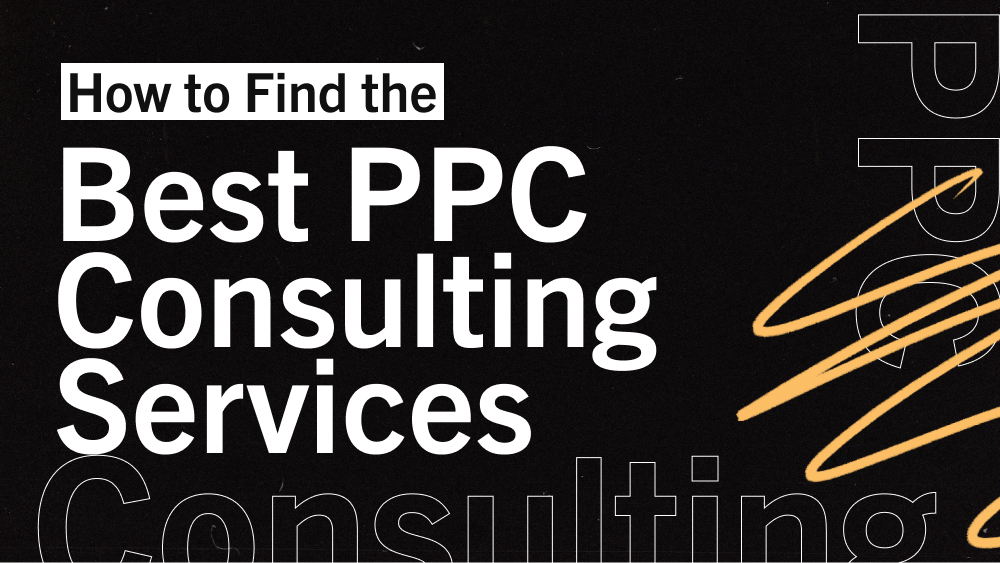 Agency Life
How to Find the Best PPC Consultant Services