5 Most Valuable Social Media Platforms For B2B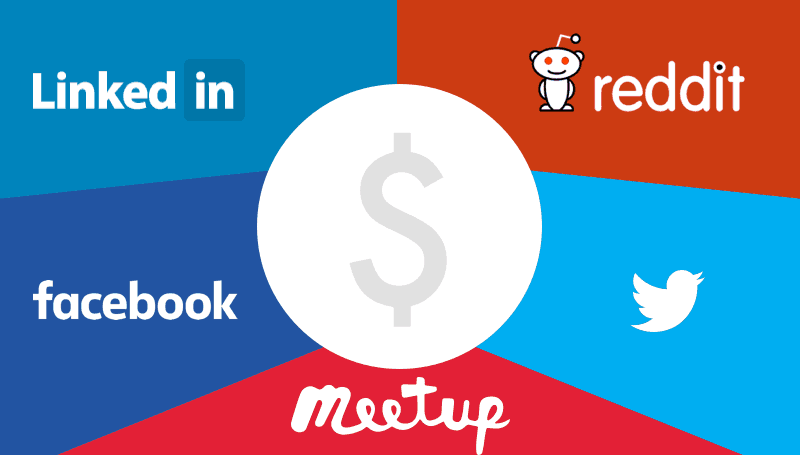 The increasing popularity of social media usage today is no secret. Businesses of all sizes use social media platforms as an easy way to get ahead of the game. At a minimum, a business can create a profile and throw some money at it.
Because of the massive increase in social media use, advertising and B2B marketing has leveled up. Strategies to target customers have become more precise, cheaper, and effective. This is why many startups today are growing faster than ever before.
Older businesses have to step up their game and learn what there is to know about social media. Otherwise, they will often be left behind in our new digital age.
This post aims to help you choose the best social media platforms for B2B marketing and brand awareness. I've created a short list of popular sites and their key features, for marketing and advertising, that will help you reach your business goals:
1. Facebook
With over one billion users using today, it's no wonder Facebook dominates as the second-most accessed website in the U.S. (Right behind Google). Equipped with great analytics, remarkable algorithms, and worldwide user targeting, Facebook is a must have for your business. It is crucial for your company to create a Facebook page to create brand awareness and showcase your brand personality to a larger audience.
It is important, however, for your company to reach past your Facebook page's audience. Advertising on Facebook has been deemed one of the most affordable ways, aside from Google, to reach a specific group of users.

Facebook offers a variety of ways to target your B2B audience. The audience can be segmented by: Location, Demographics (age, gender and more), Interests (activities, hobbies and more), what they buy online & offline, and many other categories. With a mere daily spend of $10, you can reach an audience of over one million users.
If you're trying to land new clients in a specific area, you can set your ads to appear to those with a certain state or city listed in their profile.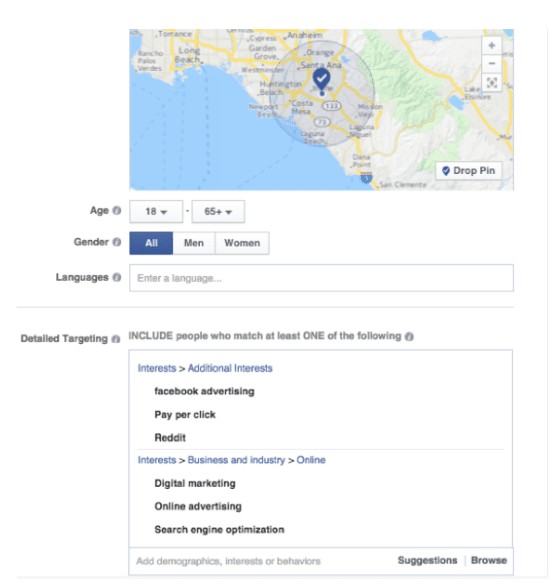 Facebook advertising also allows you to target prospects based on the job they have listed on their profiles.
When you're creating your ad, scroll down to the More Demographics button. A menu will pop up with many other demographic options that will help you make the most of your ads (like Employer, Job Title, New Job, etc.).
Downside
: Because there are so many users, that also means that there are just as many competitors using Facebook. One way Facebook was able to weed out the spammy, bad businesses from the good was by implementing the Relevance Score* system.
(*The Relevance Score is a one to ten scale that rates a post by how many negative and positive responses it received. The more negative, the lower relevance score, the higher positive responses, the greater relevance score. Check out this awesome article all about Relevance Score's here.)
All businesses should sign up and create a Facebook Business account, since this social media guru dominates as number one today.
2. Twitter
Twitter is an online social networking service that lets users send and read 140-character messages (soon to be 10k-characters) called "tweets". This social media site is usually used for marketing, sharing information in real time, and connecting people with similar interests.  Let's use the Miss Universe mishap as an example:
Host Steve Harvey Announces Wrong Contestant as Miss Universe #Cringe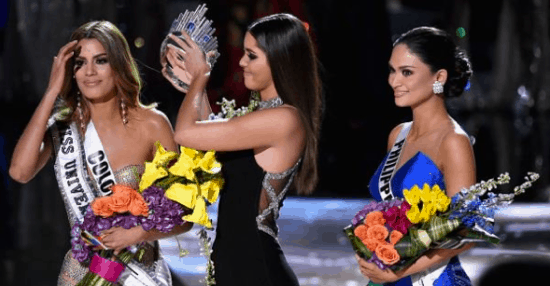 https://t.co/Zj0teKRz0F — @Reddit December 21, 2015
#Cringe worthy indeed.
Too often, B2B businesses don't consider Twitter as a viable marketing tool. Twitter, however, does have an Advertising feature on its website. For just a few dollars a day, you can gain visibility through promoted tweets. These tweets will show up at the top of your potential customers' Twitter feeds. This promotion feature on Twitter is a great to way to get a specific message about your products and services to a targeted audience.
Twitter is also an amazing way to gain followers/customers and to grow your brand name through tweets and #hashtags.
Businesses can take advantage of the hashtag feature and market themselves to reach a larger audience and grow their brand. For example, a small business can take advantage of this feature by using the hashtags "#SmallBusiness and #Startup" to help them gain traction online.
There are also some easy steps to take on Twitter to position your company as a thought leader. Tweet links to current news in your industry. If someone on Twitter mentions your company in a tweet, you need to also respond in real time. Additionally, you can also give your employees or customers a shout out if they publish a paper, speak at an event, etc.
Downside
: Hate to break it to you, but Twitter Ads are not cheap or as effective as other popular social media sites. But if you happen to have the right spend, Twitter would be a great way to gain exposure, leads, and even sales.
3. Reddit
Reddit is not particularly known for its amazing user interface. However, this social media news website is a great way to network with communities who show genuine interest on many different topics.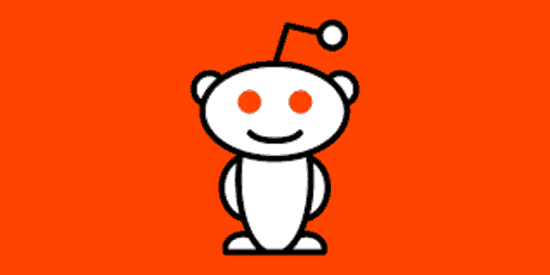 If you browse through their subforums, you can find topics covering plumbing to crypto currency to even shitty advice.
Let's say you're running a business that offers a certain service to your customers. Now you want to reach out to a large audience about a new service you plan on launching. To do this on Redditt, your business needs to build trust within the community at locally dedicated sub reddit (sub forums), such as /r/LosAngeles, /r/OrangeCounty, or other interests that focus on your line of business. You can build your brand and expose your business to millions of users on popular sub reddits daily.
The currency of trust you'll receive from users on the website for great posts, come in a form of Reddit karma points, also well known as 'up votes'.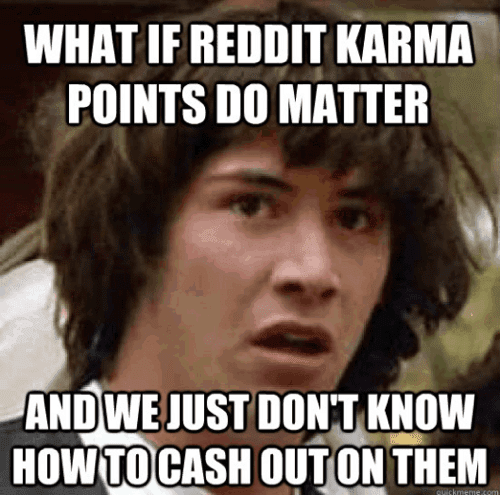 Downside
: Unfortunately, gaining trust within the Reddit community can be pretty tough. Reddit users are not very fond of advertisers or spammers. Some sub reddits have strict regulations where they will remove your posts if they look suspicious.
But in exchange for showing the communities that you can be trusted, you can significantly grow your brand on this massive news website.
4. Linkedin
LinkedIn is amazing for Business to Business (B2B) due to the fact that the majority of business owners are the most active on this social media site. LinkedIn is an exceptionally effective tool for generating business leads, nurturing referral relationships online, and improving your ranking on search.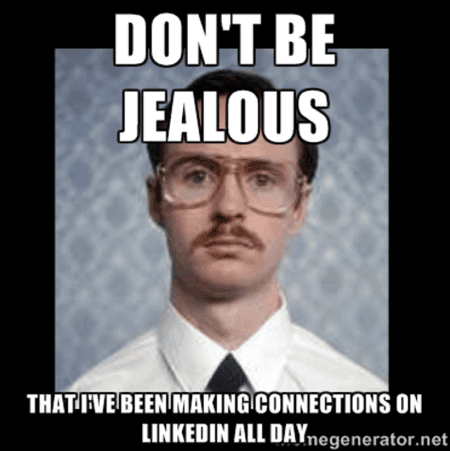 Many valuable brands, such as Google, have model profiles. It includes connections with current employees, partners, and many others. Networking and brand awareness on this social media site is key to a successful business.
After brand awareness, a business can guide prospects down the funnel and generate leads via LinkedIn. Your company should take the time and initiate personal interactions with prospects and show them your expertise throughout the buying process. You should also join active groups within your industry and even create your own group. This is a great way to foster relationships with like-minded people from the B2B world.
Advertising on Linkedin is great for B2B, but will probably cost you a pretty penny. LinkedIn Conversation Ads provide great targeting options. It includes the ability to target by job title, employer, role, skills, and interests. The website's advertising platform is very similar to what is offered by Facebook, but is more successful at targeting businesses.
Downside
: Engagement on Linkedin ranges from nonexistent to a handful. This platform is not really worth investing if you're looking for social engagement.
5. Meetup
As one of the most popular offline group meeting sites, Meetup.com has helped members find and join groups unified by a common interest. (Such as politics, books, games, movies, health, pets, careers or hobbies).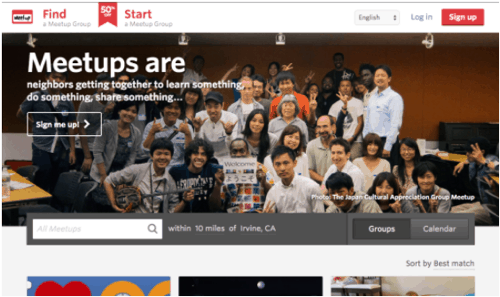 Startups use this site to create free and/or paid events within their local community such as, Peoplespace OC Tech hub. Since many startups already exist on this website, this is great way for other small businesses and startups to network and attract a larger audience to their local events. There are even B2B Meetup groups, which is a useful way to stay informed of in-person networking events for you and your business.
Downside
: MeetUp is very limited in the number of groups they offer because they rely on users to create and organize their own groups. The meetups are also constrained by distance. So the majority of participants have a tendency to stick to their local groups instead of traveling more than 25 miles to the town over.
Takeaways
Countless social media sites offer simple and affordable ways to build your brand and B2B market. Thus, it is extremely important for businesses to jump online and create a personalized business profile. In doing so, it will help you grow your businesses and gain traction in a society that now lives and breaths in cyberspace.
Keep reading
Agency Life
Top 5 Oldest Performance Marketing Agencies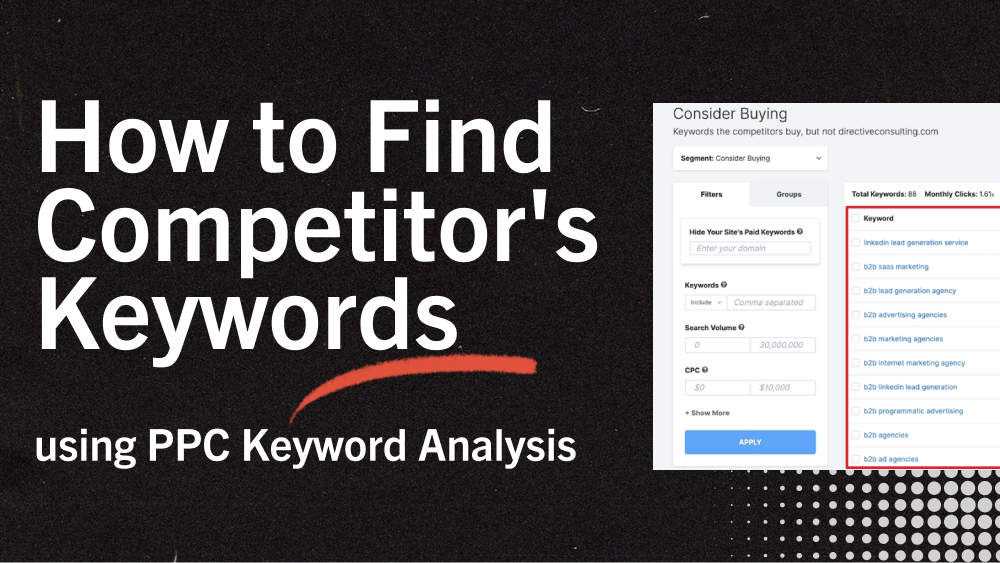 PPC
How to Find Competitor's Keywords with SpyFu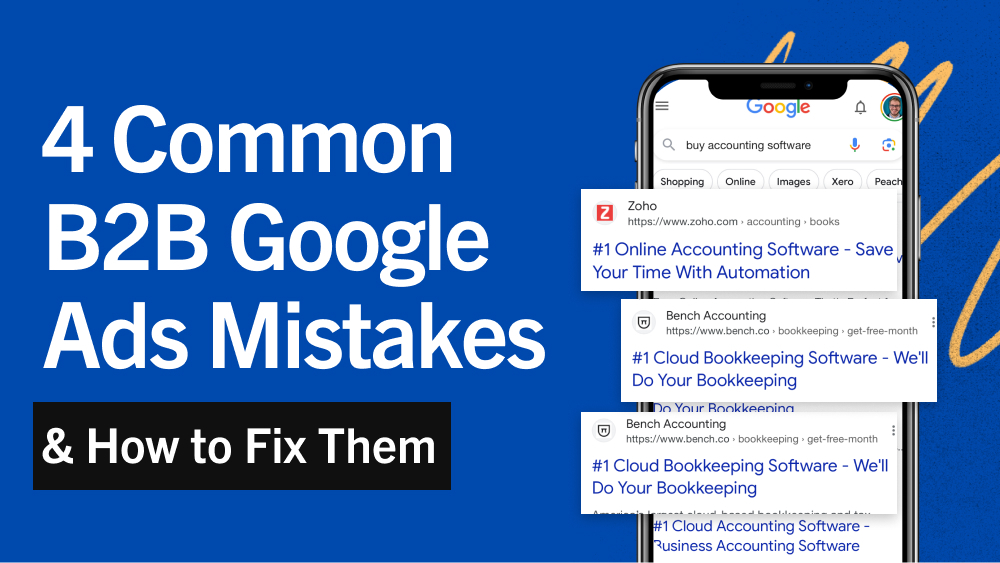 B2B
4 Common B2B Google Ads Mistakes and How to Fix Them