8 Top Examples of Testimonial Pages You Should Copy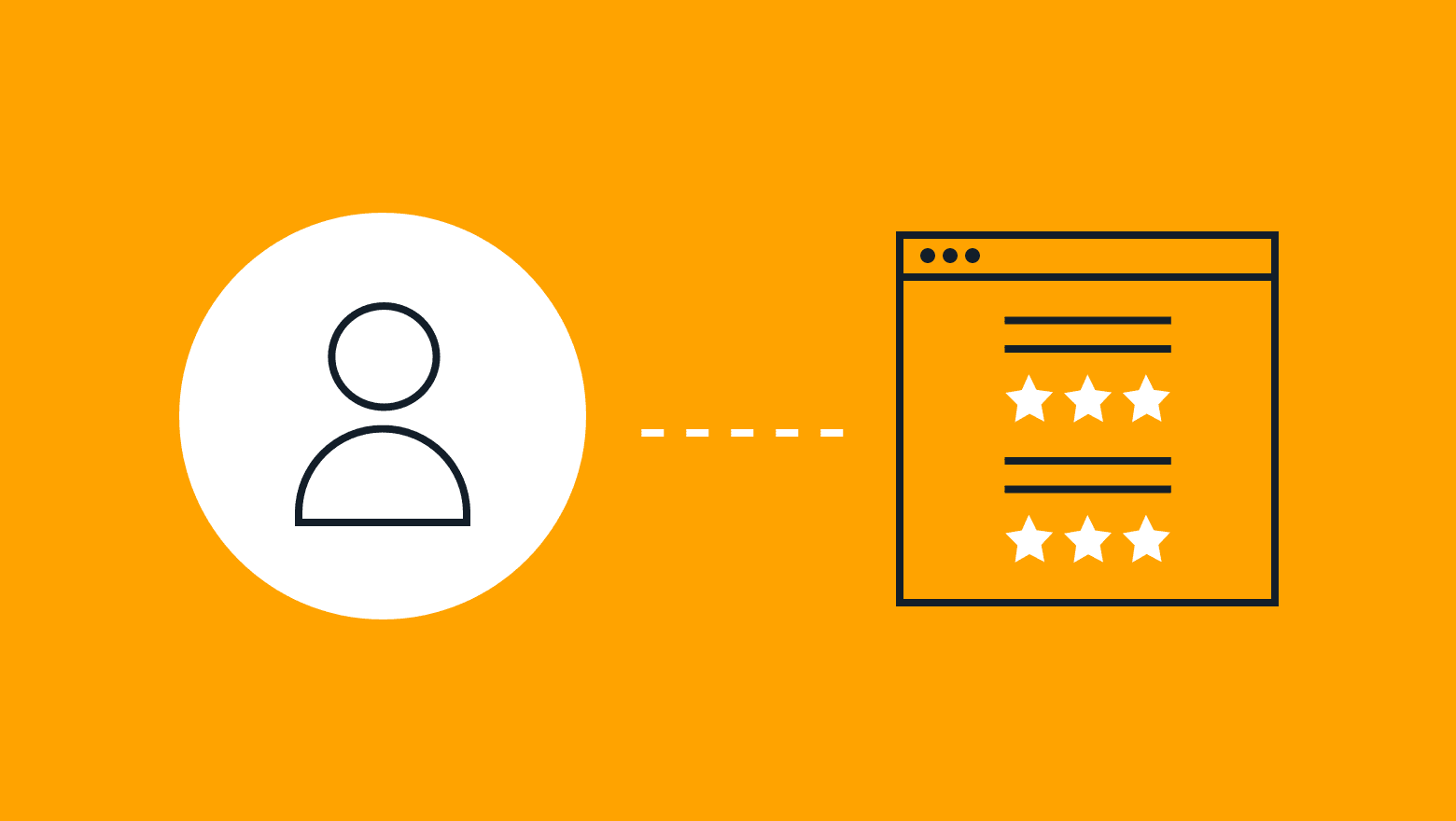 Looking for some high-performing examples of testimonial pages that you can emulate on your own website?
A testimonial is a written recommendation for your company, brand, products, or services that comes from a satisfied customer. Testimonials that are positive and come from a trustworthy source can play a major role in influencing customer attitudes towards your brand and making them more likely to purchase. Testimonials are a big part of social proof marketing, a set of techniques for marketing your business by demonstrating your impact and success in the marketplace.
In this resource, we explain more about social proof marketing and highlight our 8 favorite examples of testimonial pages you should copy.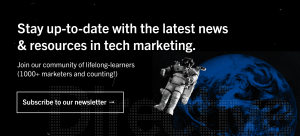 What is Social Proof Marketing?
Here's the basic idea behind social proof marketing:
When people aren't sure what to do in a situation, social psychology says they're most likely to copy the actions of those around them. This tells us that people, including our prospective customers, are profoundly influenced by the actions of those around them.
Social proof marketing uses this concept to influence purchasing behavior by showing or convincing prospective customers that other people have had positive experiences in the past when purchasing products or services from your company.
Companies can demonstrate social proof in many different ways, including:
Customer testimonials

Expert or celebrity endorsements

Raw facts and figures

Real-time statistics or notifications

Client logos

Social media engagements

Customer ratings or reviews
Testimonials are an effective form of social proof because they come directly from the customer and can include specific information about what made the customer happy with their purchase or experience. Let's take a look at the top 8 examples of testimonial pages you should copy and see how some of today's leading online businesses are using social proof marketing via testimonials to drive marketing outcomes.
8 Top Examples of Testimonial Pages You Should Copy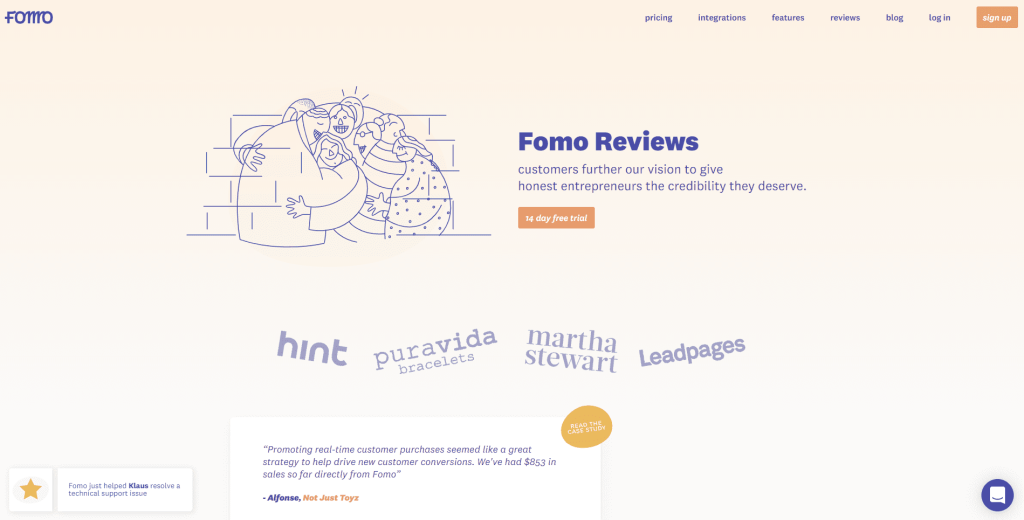 Overview: FOMO is a technology company that builds social proof marketing software, so you'd expect them to know a thing or two about how to drive purchasing behavior using testimonials. 
Why It Works: FOMO uses a long-form testimonial page with hundreds of positive testimonials and comments about their product. The testimonials here appear trustworthy because they're connected to a specific company and an individual person. Many testimonials here link to a case study where prospective customers can see the exact results that were achieved using the FOMO platform. This page delivers a huge volume of compelling evidence, making it one of the most effective testimonial pages we've found.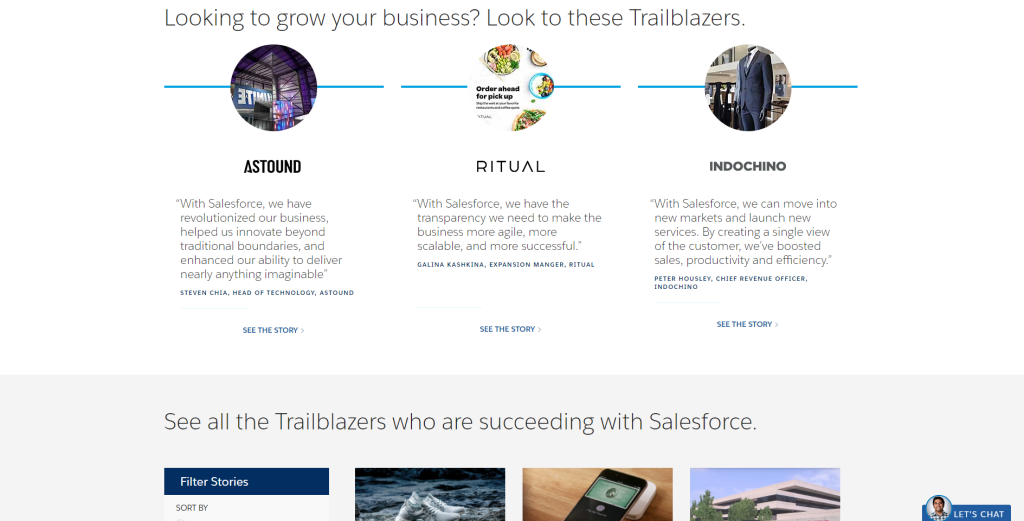 Overview: Salesforce builds customer relationship management software that's widely used by organizations to facilitate multi-channel marketing in both B2C and B2B contexts.
Why It Works: Salesforce boasts an impressive clientele and uses its testimonials page to highlight its relationships with some of the world's largest and most recognizable brands: Adidas, Citrix, American Express, AWS, and Philips to name a few. Visitors can click through to find a more detailed success story and testimonials from each brand. Featuring high-caliber brands on your testimonials page is highly effective social proof marketing.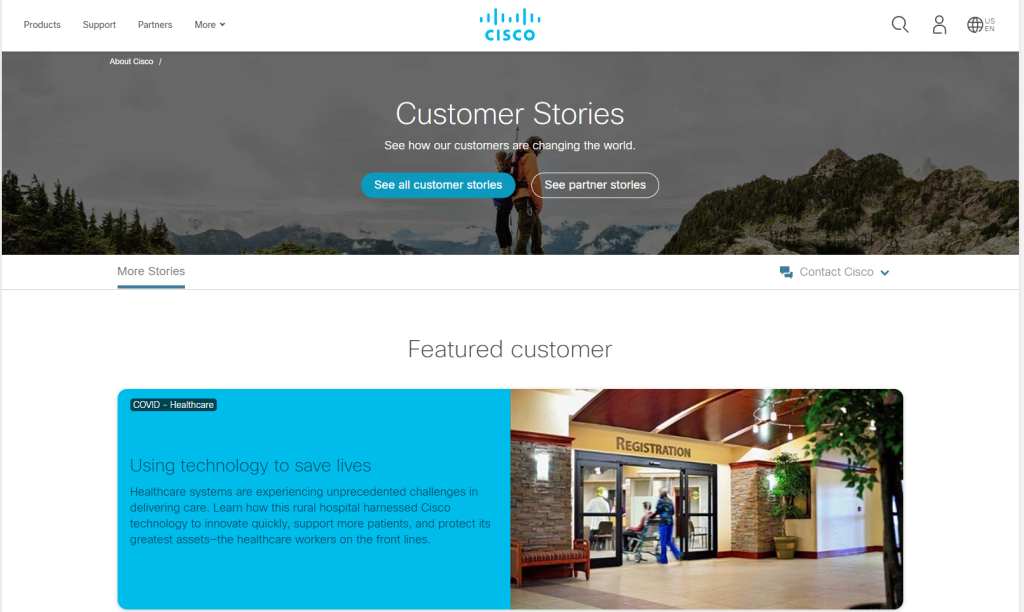 Overview: Cisco is a technology company that develops computing and networking solutions for organizations around the world. 
Why It Works: Cisco is uniquely positioned to deliver technological solutions for customers around the world. To capitalize on this, Cisco's testimonial page is organized to help prospective customers find success stories that relate to their current industry and location. You'll find case studies from Germany, Hungary, London, and the Czech Republic featured on the main page. You can also browse customer success stories by industry with 14 different options available. When you click through on an individual case study, you'll find more project details and direct quotes or testimonials from the customer.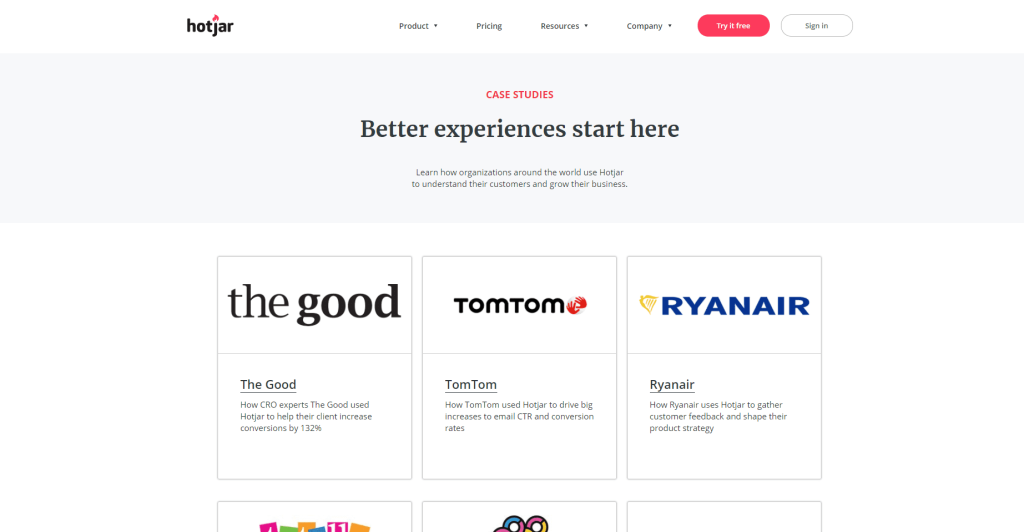 Overview: Hotjar builds user behavior monitoring software for digital marketers who wish to understand how prospective customers are interacting with their websites.
Why It Works: This testimonial page offers detailed case studies of organizations that have found success with the Hotjar product. Visitors can click on any of the companies listed and access detailed case studies explaining how the product was used and what results were achieved. This page also includes a testimonial quote from the company that's attributed to a specific person and even includes their picture. The combination of a case study, real results, and a testimonial with detailed attribution makes this an excellent example of a strong testimonial page.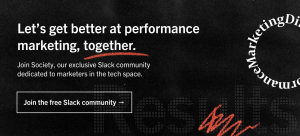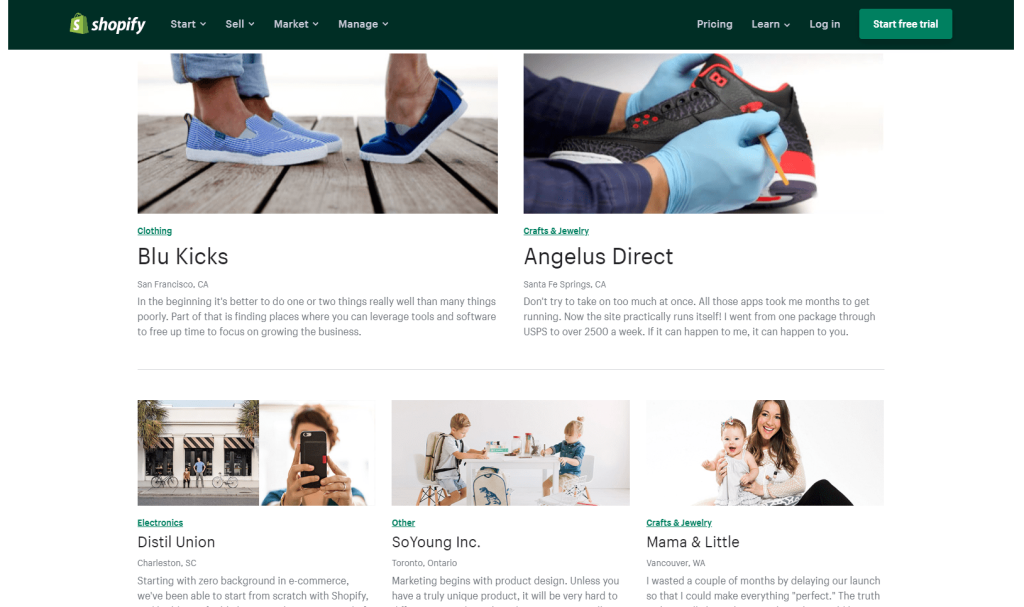 Overview: Shopify is the world's largest eCommerce platform, powering over 820,000 online stores that drive $100 billion in annual sales as of 2019
Why It Works: Shopify takes an interesting approach to social proof marketing with its testimonial page. While most online brands publish testimonials as a short quotation from the customer, Shopify gives its customers an entire web page and publishes their answers to specific questions like:
How did you earn your first sales?

Which channels generate the most traffic for you?

How do you handle shipping and fulfillment?

What are the key factors that have helped you succeed?

What are your top recommendations for new store owners?
The Shopify platform and its apps are also mentioned, but the interview format creates an additional source of information, advice, and valuable insight for prospective Shopify customers who are considering starting their own store.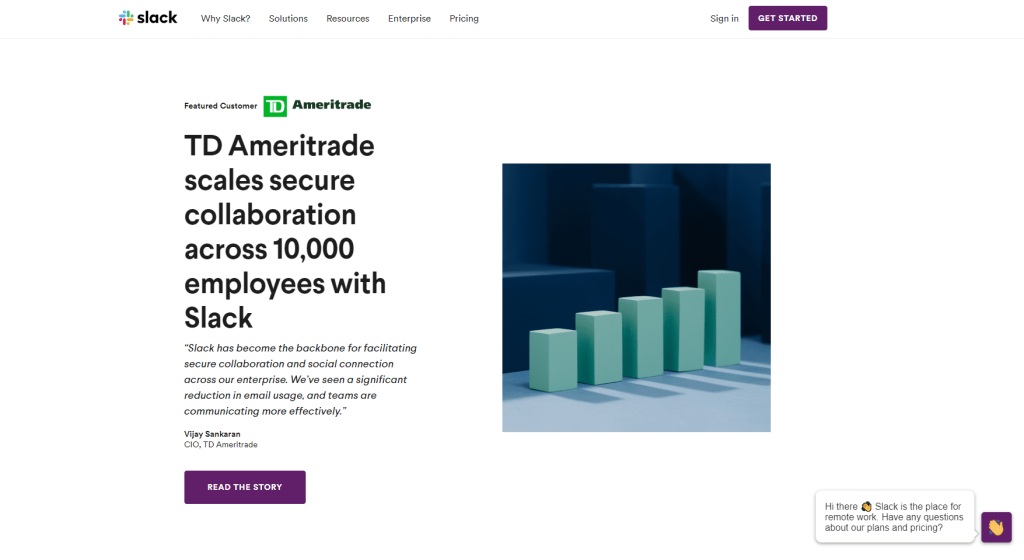 Overview: Slack is a messaging and file sharing platform for organizations of all sizes, designed to support communication and collaboration between teams and individuals around the world.
Why It Works: Slack goes beyond the testimonial and publishes full customer stories for every organization featured on their testimonials page. Each customer story includes specific details on how the product was used and the results that were achieved, along with a testimonial quote that's attributed to a specific person with a defined role within the customer organization. Some customer stories even include a video for added impact. The use of multimedia and the depth of information provided help inspire prospective customers and encourage a purchase.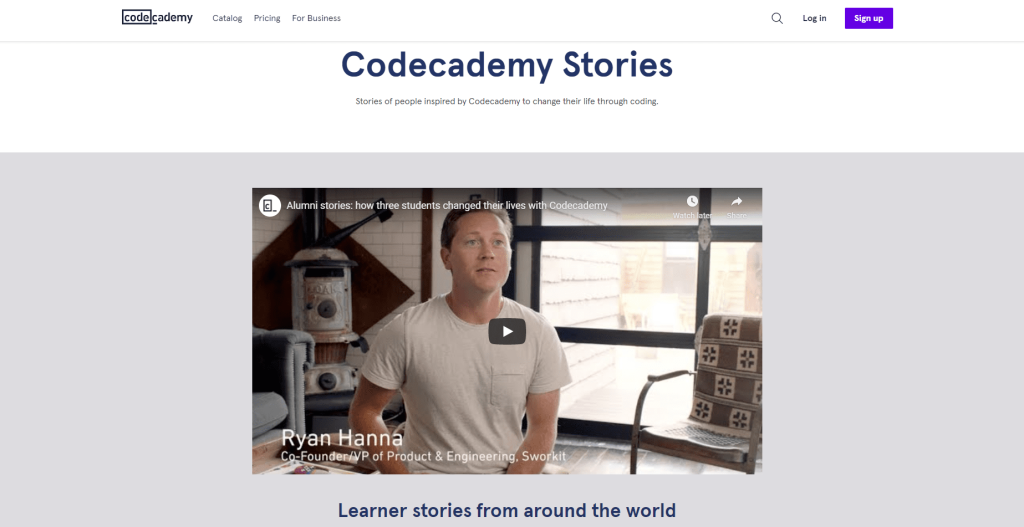 Overview: Codecademy delivers online courses in coding languages from Python and Javascript to HTML5 and CSS, helping its customers develop skills and launch new careers.
Why It Works: This testimonial page focuses on the experiences of people who changed their lives by learning to code with Codecademy. Testimonials are published in a long-form interview format where satisfied customers talk about how they got started, their experiences with Codecademy, achieving their goals in coding, and give advice to aspiring coders. This style of personal story-telling is highly relatable for prospective customers and encourages them to start their own journey in coding.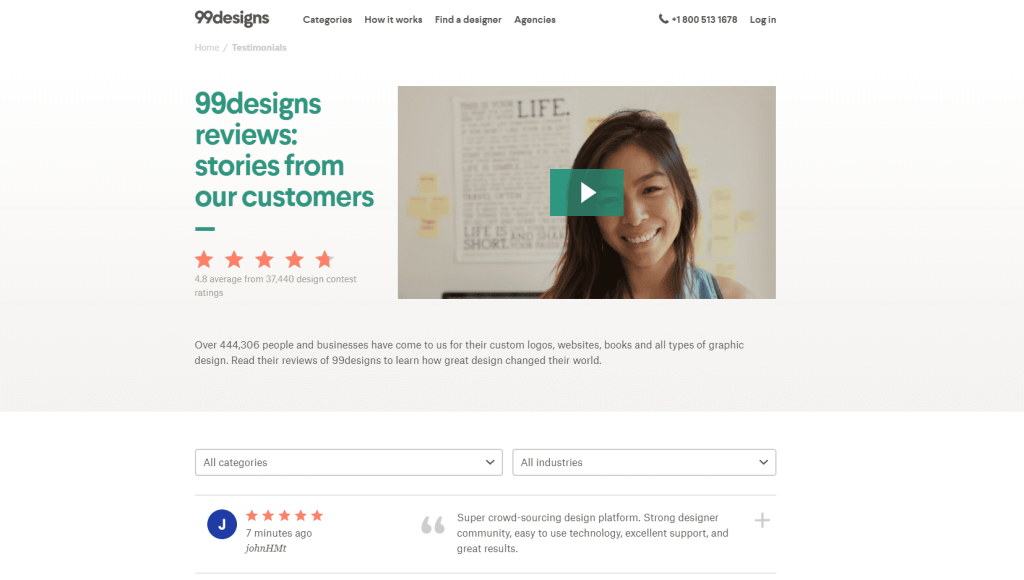 Overview: 99designs is an online marketplace where organizations of all sizes can recruit professionals for project-based graphic design work, including websites and custom logos.
Why It Works: The testimonials page on 99designs is really a social proof marketing page. The strategy here is simple: overwhelm visitors with positive evidence of the difference that 99designs can make in their business, and they're more likely to purchase. To deliver on this strategy, this page includes raw statistics, video testimonials, and over 37,000 design content ratings organized by category and industry. This page gives prospective customers every reason to feel confident when purchasing from 99designs.
Summary
A well-designed testimonial page can be a powerful tool for tech companies to showcase their expertise, establish trust, and increase conversions. We'll leave you with 3 final tips for creating a great testimonial page:
Attributing testimonials to real people at your client organizations is a great way to legitimize your testimonials and build trust.

Going beyond single-line quotations and including more details like customer success stories or interviews helps your customers envision themselves with the product and maximizes the success of your testimonials.

More is better – publishing lots of testimonials, categorizing them effectively, and making them searchable gives you a huge amount of social proof that your brand and products are worth considering.
Remember that a testimonial page is not a "set it and forget it" asset; it should be regularly updated and optimized to ensure it continues to effectively communicate the value and credibility of your brand. With a strong testimonial page, you can differentiate yourself in a crowded market and ultimately drive more sales and revenue.
If you want to take your tech marketing efforts to the next level, book a call with us, today. We specialize in Customer Generation and have a proven track record of delivering exceptional results for our clients.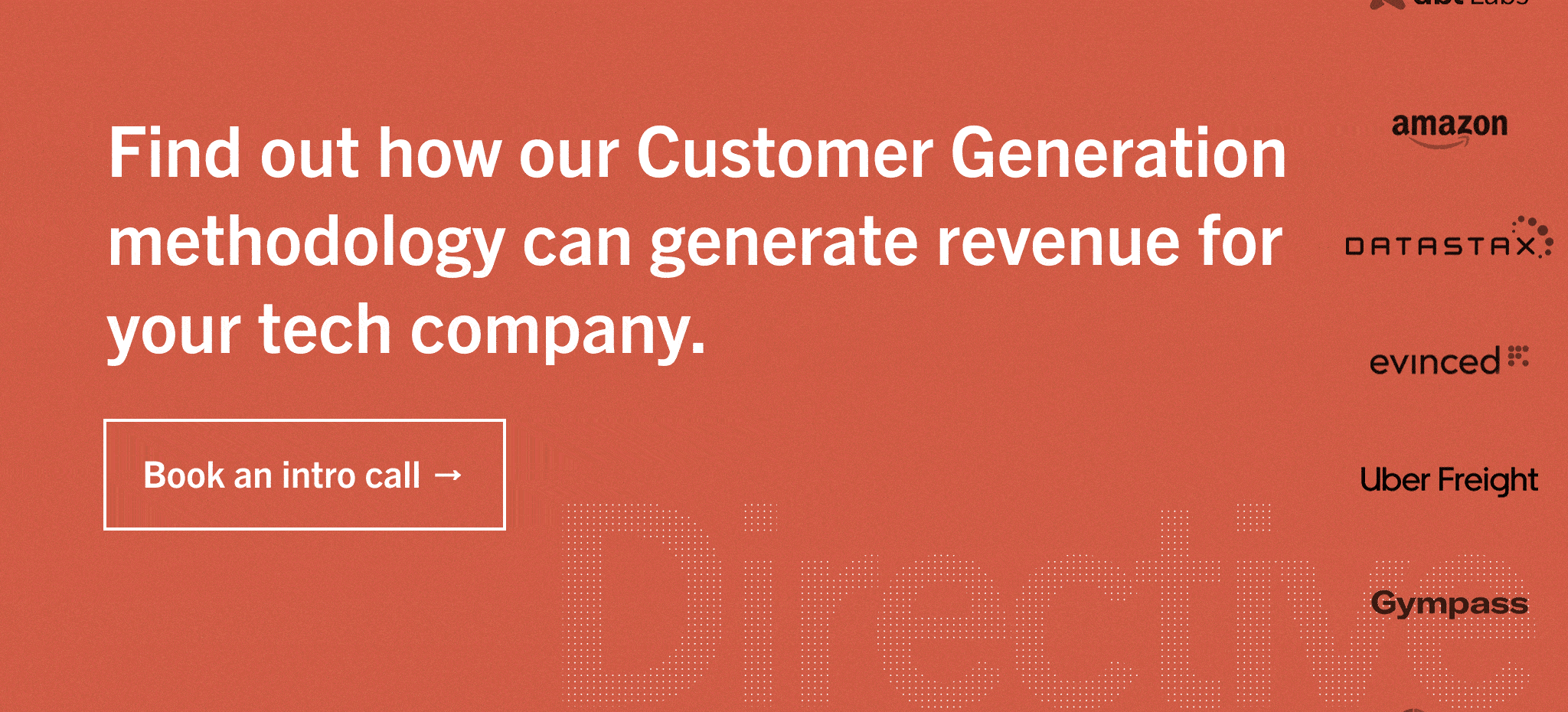 Keep reading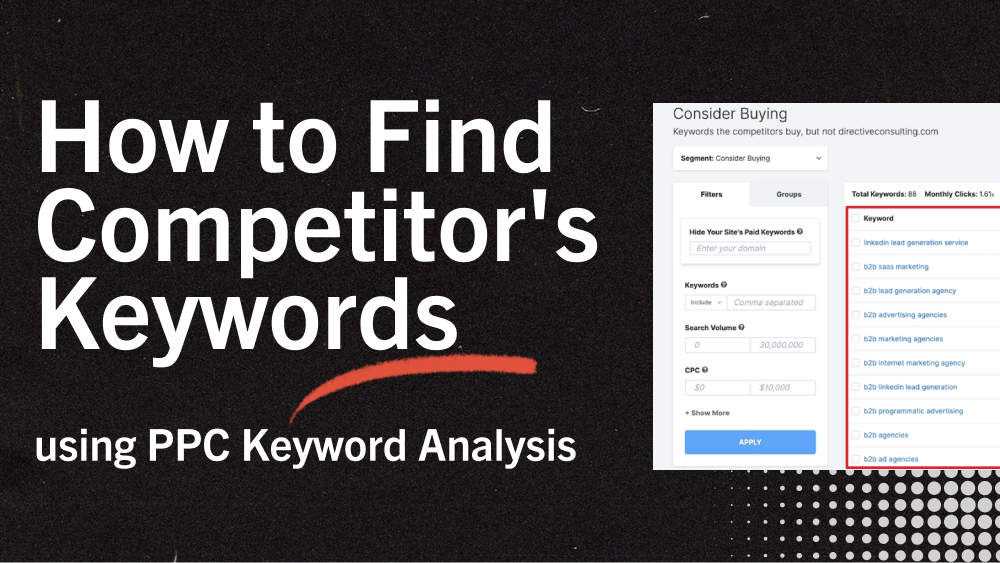 PPC
How to Find Competitor's Keywords with SpyFu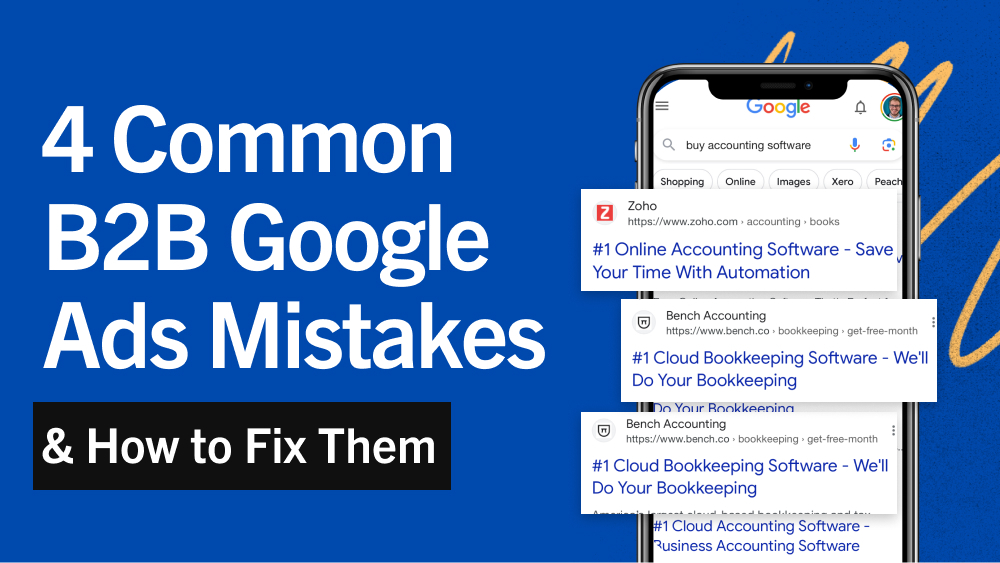 B2B
4 Common B2B Google Ads Mistakes and How to Fix Them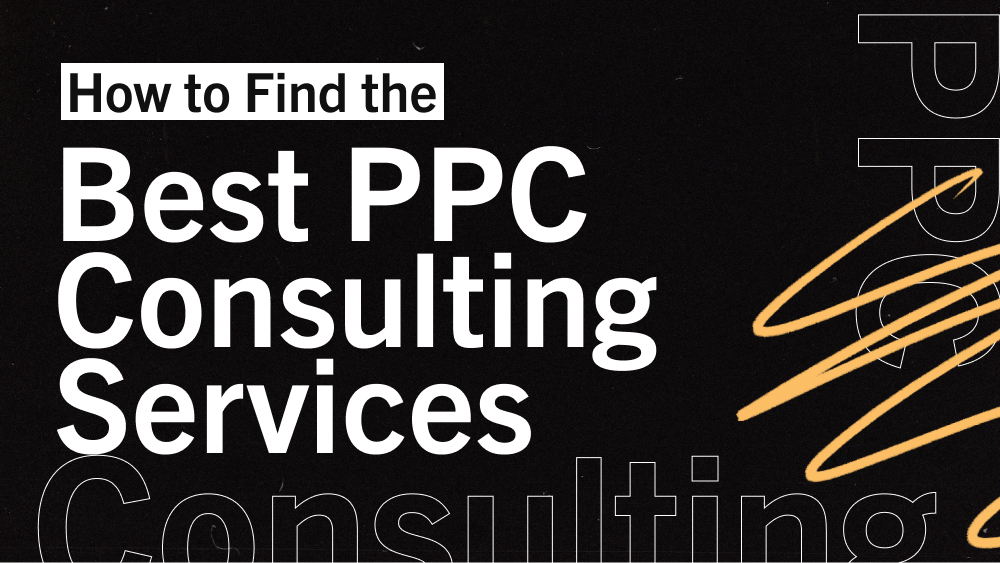 Agency Life
How to Find the Best PPC Consultant Services