The Power of Asking Why in Search Marketing [VIDEO]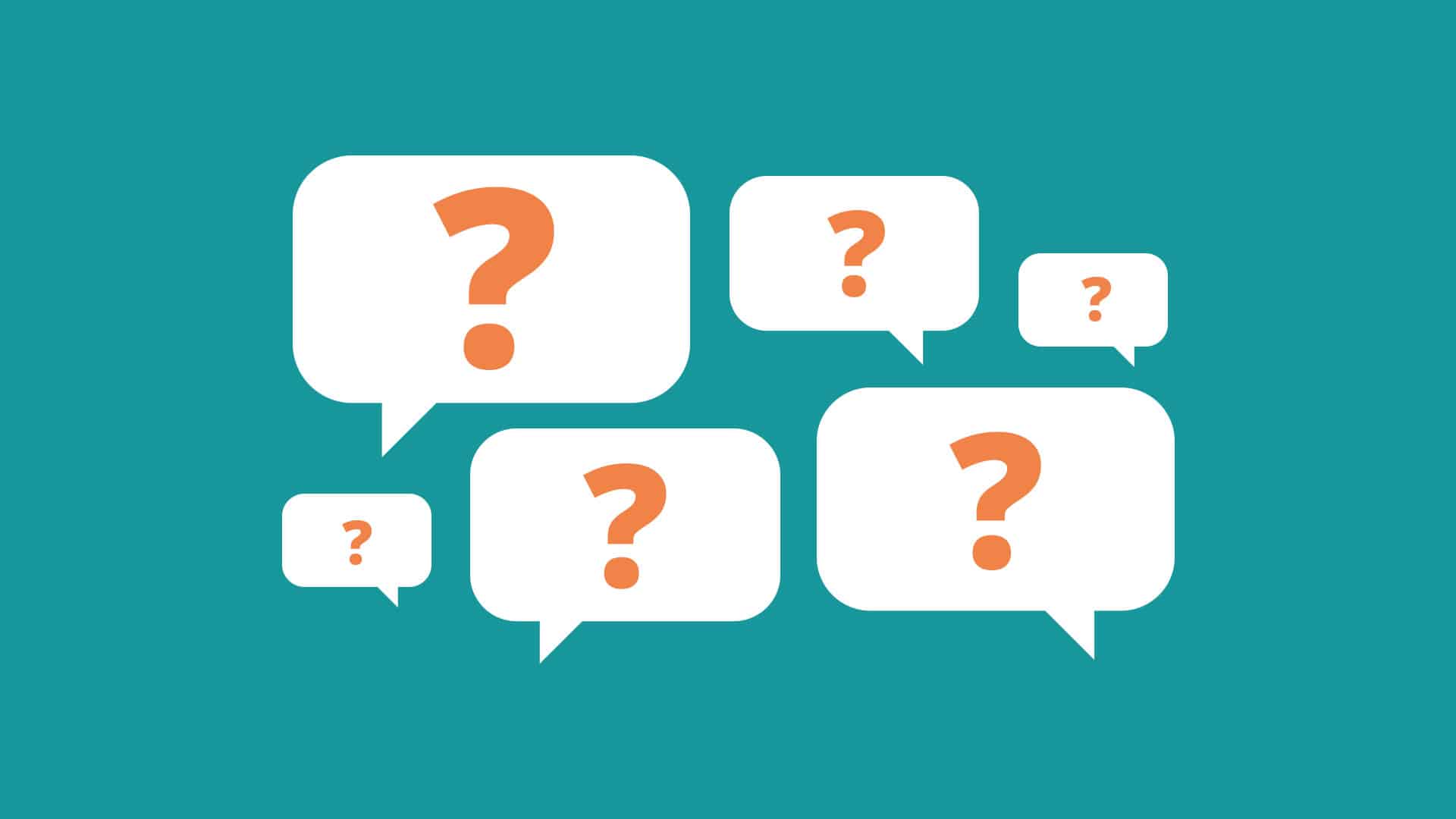 Hey everyone! My name is Garrett Mehrguth. I am the co-founder and CEO of Directive Consulting and today we're going to be discussing the power of asking "why" in search marketing.

We find that positioning and knowing why someone chooses your product and service is, at the end of the day, the most important thing about marketing. Not thinking about that, not discussing that, and not figuring out the "why" before doing the SEO, PPC, content, CRO, or paid social, leads to campaigns that never perform at their full potential. If you're in-house and you're working on your own campaigns, hopefully, this will allow you to understand your "why" and let you develop why someone chooses you over all the other options. Let's dive in.
Now, we break our "why" document into five sections. These sections vary from company overview, historical marketing, sales campaigns, your branding to your competition. Let's dive into each of these individually and see the type of questions you should be asking of yourself and introspectively thinking about before you launch your next campaign.
Download Directive's "Why Document"
Company Overview
Now the first section we have in our "why" document is more of a company overview.
These questions are are used to understand why someone hired us in the first place, and if you're in-house, this will be why your executive or your management team choose this initiative in the first place.
So for example, I'm an in-house marketing manager, and the CEO or CMO comes to me and says, "Look, Garrett, we want you to launch an SEO campaign this month,'" it's really important for me to be successful in not only my reporting but also my alignment with the management team to ask why
Why do we want to launch this SEO campaign?
What type of challenges are you expecting that we're going to have?
What types of goals or outcomes are you hoping to accomplish?
By allowing myself to get on the same page with my internal team or with my agency, it immediately allows myself and the other party to clearly define what success and failure look like. From that foundational starting point, we can grow.
Branding
Now the next section that we talk about is branding.
For a lot of the SEO agencies out there or PPC firms, branding might not be one of your top priorities, but for us, knowing why a client has a brand a certain way and how they want to be perceived in the market is valuable information for our self, but also a valuable exercise for our client and the other team members to go through themselves so they know why they want to be perceived a certain way.
Some of the questions we might ask are:
Is there a certain adjective that explains your brand?
Is there a visual style that you want to adhere to?
When someone is searching for your brand, fo you have a clear idea already yourself as to how you want to be perceived?
Do you have a clear understanding of how you want to differentiate yourself?
If you're sending users, visitors, clicks, traffic, to a page, but there's no clear reason as to why when that person gets there, they're going to get an emotional feeling from what branding and information you're giving them, then, we don't have a clear way to understand what our ad copy should look like, what our on-page SEO should look like and what our call to action should look like.
It's very important that you have a cohesive page that takes somebody from landing on that page to actually wanting to work with you — which is the entire point. Branding plays a massive part in this, from differentiation to increasing the willingness to convert — and big picture — increasing the willingness to pay or actually become a customer.
Target Audience
The next section, that's so important to understand, is your target audience.
Being anything to everyone and everything to anyone hurts your opportunity to convert, maximize ad spend efficiently, and also focus organic efforts. It's important that our accounts, team members, and yourself if you're in-house, understand who exactly is your target audience. You need to know why is someone looking for what you offer in the first place and who that person is.  We start by asking these questions:
Why is someone looking for an SEO agency?
What's their actual need?
What is our target audience's pain points?
Why are they experiencing this pain?
When we start asking "why," it starts allowing us to know why we're doing something. Now, we can understand which keyword to go after when we have three options.
Competition
The next section in the "why" document is about our competition.
My favorite question to ask when it comes to competition is "Why would you choose one of your competitors over yourself?" It's important that we ask ourselves these hard questions.
Why would you not use your own product or service and use someone else's?
Why would you not use theirs and only use yours?
When we start to ask these questions, we start to understand what information we need to actually convey to our visitors, because we do not, as companies, organizations, as marketing individuals and teams, operate in isolation.
We need to think, understand, and assume that every person who's looking at our website has two to three other tabs open looking at our top competition. Remember, your competition isn't inherently who you think it is. Your competition is usually the people who use the same acquisition channels as you.
Let me be clear on this. Just because you see someone, a product or service, another competitor, and think, "Well they don't do what we do," that doesn't mean that they're not your competitor.
Download Directive's "Why Document"
What usually defines a company as a competitor is when you and another company share an acquisition channel. In other words, if I get my leads from clutch.co, and I'm let's say number four on clutch.co, my competition is most likely for that channel, the three people above me. I have to ask myself "Why would someone choose the three people above me," — and this is important — "outside of price?" So besides price, why would someone choose those three other agencies instead of Directive?
Why would they choose me over the competition?
How can I differentiate my offering, my services, my actual brand so that my brand is the most compelling to my audience?
Understanding your competition from each acquisition channel is critically important so you understand who other people are looking at when they're doing their research for the product or services that you offer.
Marketing and Sales
The last and most important section is marketing and sales.
This is when we want to know why you ran campaigns before we got here.
What was the thought process behind that?
Did you work with another agency before?
Why did you hire that agency?
Did you accomplish what those goals you set out to accomplish?
So if you're in-house and one of your superiors ask you to do something, let's ask back, "Okay, why are we choosing to do this if we already were trying to do X, Y and Z?" Let's understand the context in which our current state exists in, based on historical campaigns and efforts, so history doesn't repeat itself.
If we aren't asking ourselves why we're doing what we're doing now through the lens of what we did before, then we don't know what to avoid. This is important when starting new relationships or entering a new job or working with a new account. We want to know why they ran these campaigns before and then what happened.
Let's figure out what worked in the past, what didn't work, and what's your favorite offer?
What have you seen the most success with?
What have you seen the least amount of success with?
Why did that happen though?
What other things that we don't have perfect information on occurred?
And then every time we ask those questions, they each need to be followed up with "Why?" Asking why creates all the information and power you need to actually execute campaigns in the future that don't replicate the past.
Download Directive's "Why Document"
Hopefully, this video has been powerful for you. Please download our guide and start asking the questions that are difficult to answer of why you're doing what you're doing, and I know you'll see greater success. Thanks and have a great day.
Keep reading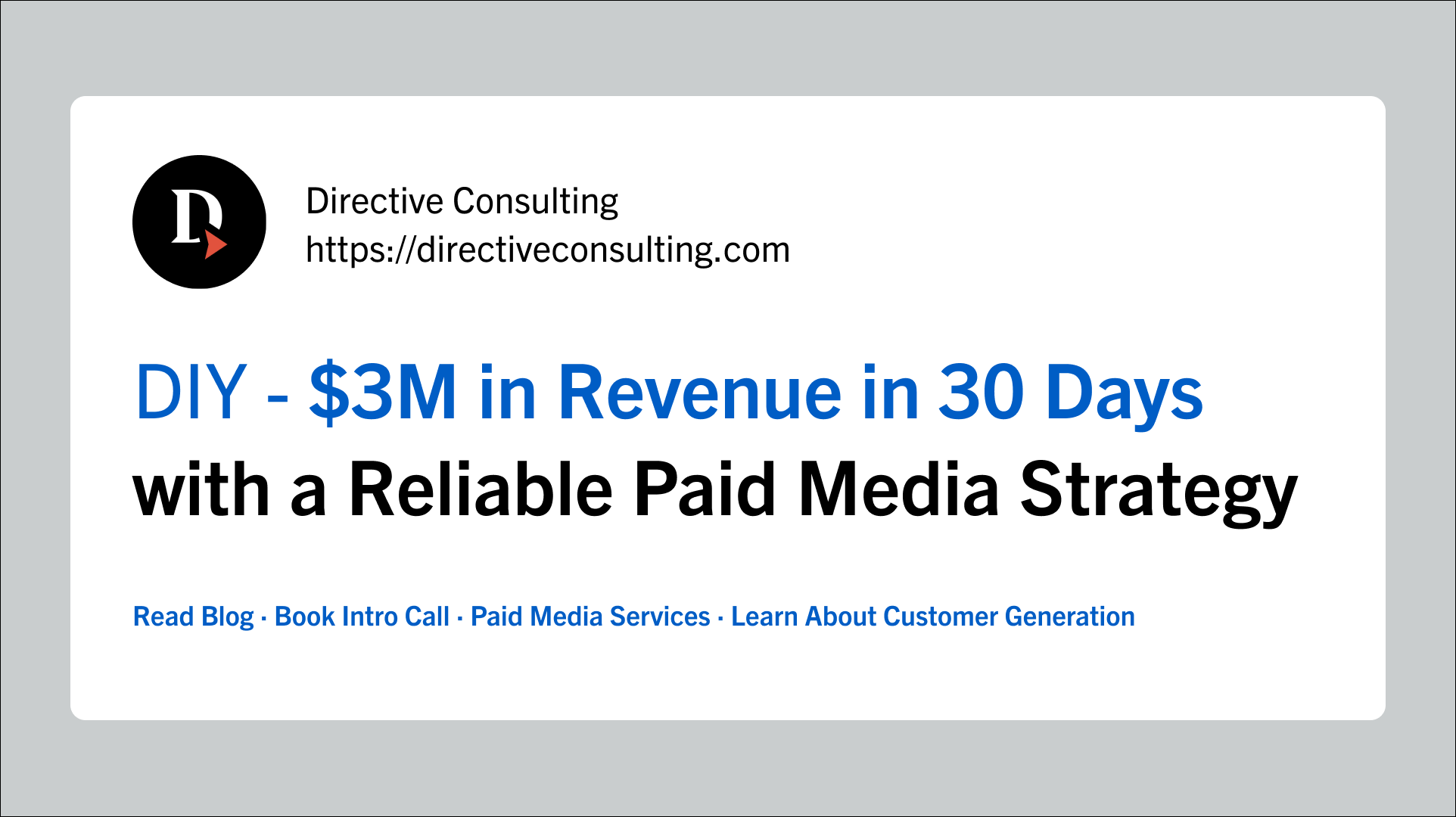 PPC
DIY: $3M in Revenue in 30 Days with a Reliable Paid Media Strategy
Social Media
Boost Your LinkedIn Engagement by 22% with These 3 Content Types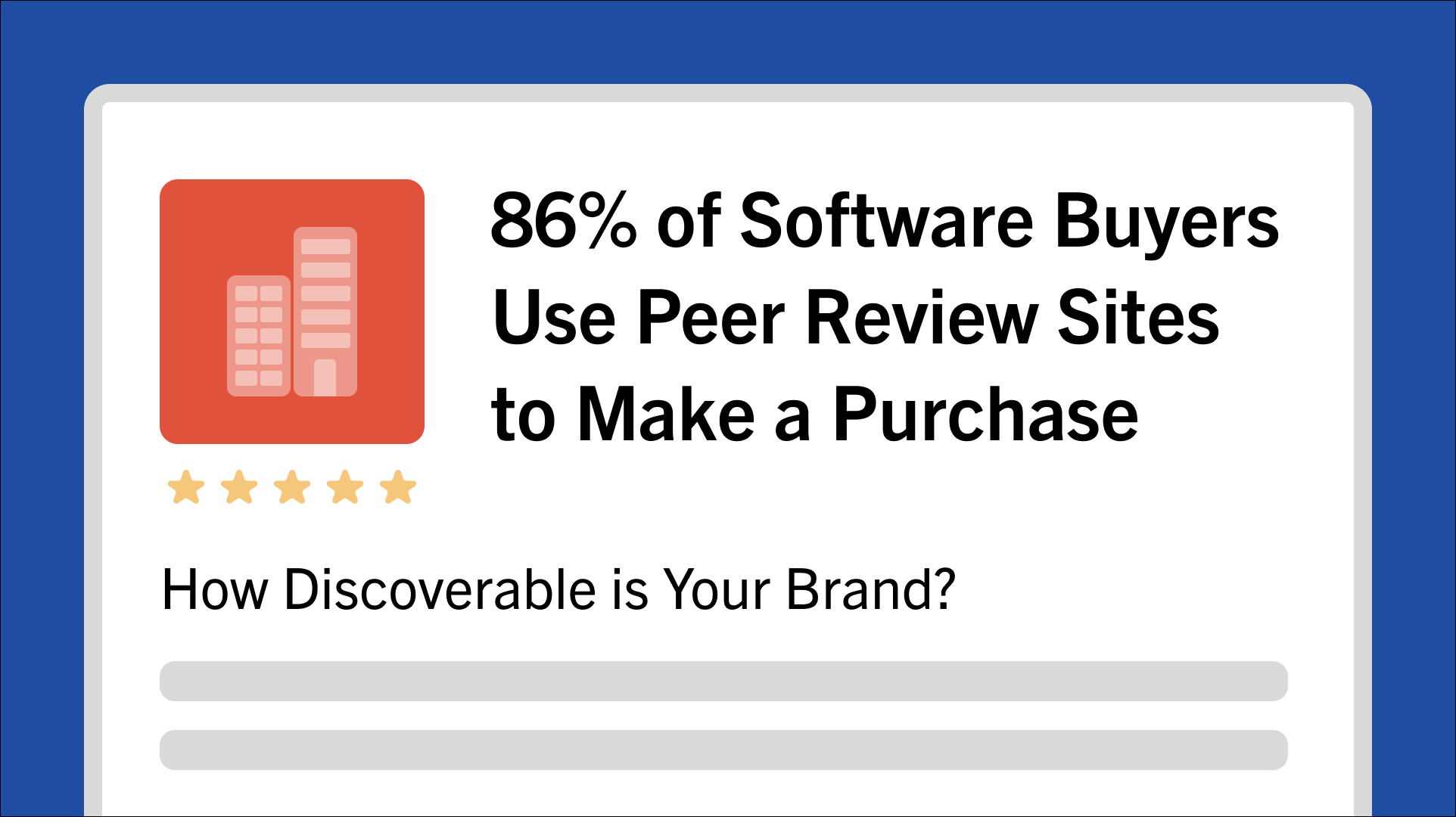 Sales
86% of Software Buyers Use Peer Review Sites to Make a Purchase. How Discoverable is Your Brand?