Top 10 Google Ads Blogs You Should Follow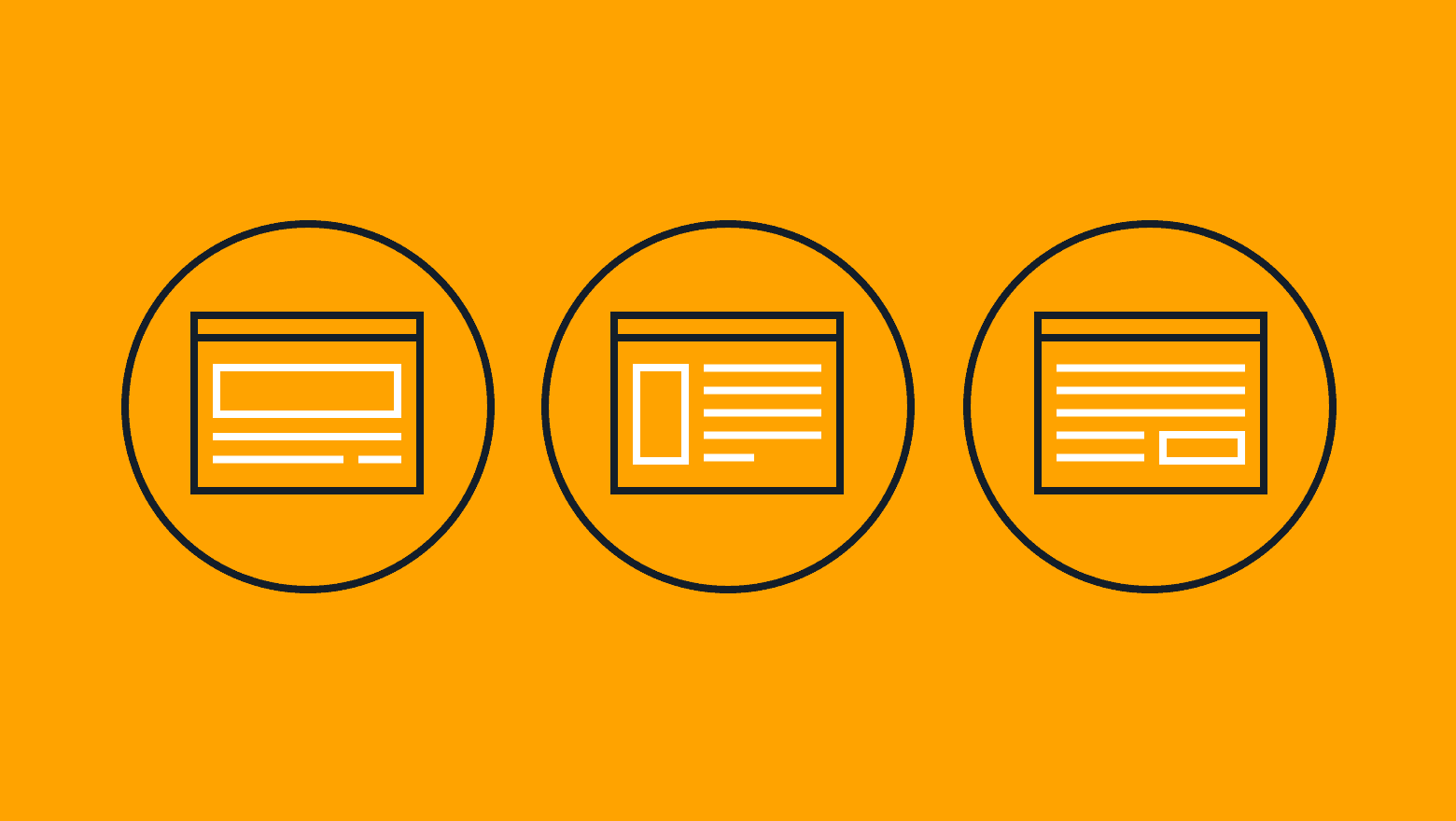 When it comes to PPC advertising, Google Ads is the largest ad network and the one where digital advertisers focus a lot of their attention.
To succeed with Google Ads in the long term, marketers need to keep up with the latest news and trends while continuously expanding their overall knowledge base. One great way to do that is by following Google Ads blogs or let the experts at Directive, the leading PPC Agency for SaaS, take your marketing to the next level.
In this resource, we're highlighting our list of the top 10 Google Ads blogs you should follow. For each one, we'll highlight the author and their expertise, explain what we love about the content/structure/other great qualities of the blog and recommend a handful of our favorite posts for you to check out.
Get your coffee ready because it's time to start reading!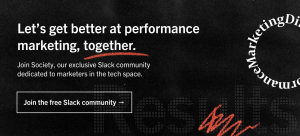 Top 10 Google Ads Blogs You Should Follow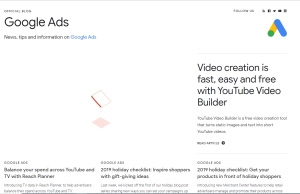 Author & Authority: The official Google Ads blog published by Google. You can't get any more authoritative than this, which is great because you can expect nothing but the most reliable information about Google Ads, YouTube advertising and other related topics.
Why We Love It: If you're a digital marketing doing PPC, the Google Ads blog is absolutely mandatory reading for keeping up on the latest trends and products that Google has to offer. Search marketers have already spent countless hours poring over data trying to figure out what Google is doing, but with this blog, you can get a sense of what they're focused on and what they care about with each publication. We're seeing Google publish a lot more about video ads lately, so it might be time to start working some video into your Google Ads campaigns. If you use Google Marketing Platform, you'll find valuable information here about new features and how to use them in your campaigns. Updates aren't very frequent, but you can set up notifications to make sure you're alerted when there's a new post.
Recommended Reading:
5 Steps to Improve Media Performance using Google Analytics
Gathering Insights in Analytics can be as easy as A-B-C
Author & Authority: Authored by staff at Google, the Google Ads Developer blog is the official blog for information about all Google Advertising Platform developer tools.
Why We Love It: You won't find any neat marketing tips on this blog, but if you work with the Google Ads API, this blog will help you access information, support and updates related to that. The Google Ads team also uses this blog to notify marketers and developers about upcoming features and changes that could impact system availability.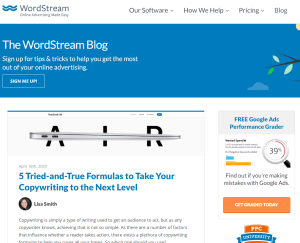 Author & Authority: Wordstream is one of the leading authorities in PPC marketing anywhere. The company builds software that helps small and medium-sized businesses optimize their ad spend and run more profitable campaigns on Google Ads. It's safe to say that their experience makes this one of the more authoritative Google Ads Blogs on this list.
Why We Love It: Wordstream doesn't just focus on PPC with their content – there's a little bit of everything. Readers can learn about how to write better ad copy, find out what's new with social media advertising or discover how to better align their video ads and sales funnel.
Recommended Reading: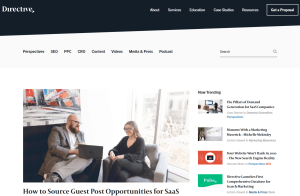 Author & Authority: Directive is an industry-leading performance marketing agency with a focus on the software industry. Our agency has built impressive organizational knowledge through hands-on experience and we're excited to bring those insights and best practices to you through our blog.
Why We Love It: We love that our blog lets us connect with other marketers and business development leaders with a passion for driving growth through digital channels. We're also able to take our experiences delivering amazing results for our clients, reflect on them, then transform them into actionable tips and advice that help our entire community improve their outcomes with Google Ads. We're committed to providing the best digital marketing resources for our readers.
Recommended Reading: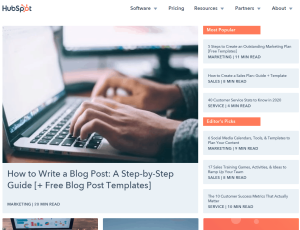 Author & Authority: HubSpot makes customer relationship management (CRM) software that helps marketing, sales, and customer success teams deliver enhanced, personalized experiences for their prospects or audiences. As one of the largest software-as-a-service companies in the United States, there's plenty we can learn from them about selling products online.
Why We Love It: The HubSpot blog is full of useful information on a variety of topics. While there isn't much to read about Google Ads, in particular, you'll find loads of information search engine optimization, email marketing, account-based sales and other topics related to B2B business growth.
Recommended Reading: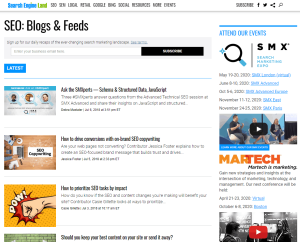 Author & Authority: Search Engine Land is a news publication that covers all aspects of digital marketing. In addition to regular news and updates published by staff members, the blog features guest posts from a variety of expert contributors. Search Engine Land is published by Third Door Media, which also produces online courses and in-person workshops and conferences for digital marketers.
Why We Love It: Search Engine Land brings together information from a variety of sources into a single feed, then allows marketers to filter content by topic to find the most relevant articles. There are also loads of articles related to Google Ads, including whole categories devoted to Google shopping and local search. Thanks to its large contributor network, Search Engine Land publishes a high volume of content with several new articles coming out each day.
Recommended Reading:
Author & Authority: Ad Espresso offers automation tools for digital marketers working on the Facebook ad platform, helping them create, analyze and manage advertisements with less time and effort. The Ad Espresso blog serves as the brand's unique platform for sharing insights into Facebook advertising and PPC in general.
Why We Love It: Ad Espresso's blog is honestly a pleasure to read. The publishers often go the extra mile to include additional images, charts and other visuals that are more engaging for readers. The writing style is also very accessible, with great use of formatting that guides readers down the page without any overwhelming walls of text. While there's no easy way to navigate between blog categories, readers can use the search bar to look up articles in their area of interest. Genuine quality of content is what makes Ad Espresso one of the best Google Ads Blogs on this list.
Recommended Reading: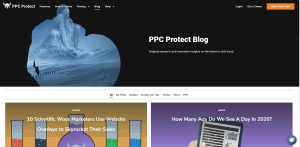 Author & Authority: PPC Protect is a software company offering an analytics tool that helps digital marketers detect fraudulent clicks on their PPC campaigns. The tool uses analytics to capture data from users clicking your ad, cross-reference it with a blacklist of fraudulent clickers, then hide your ads from fraudsters by blocking them through your Google Ads account.
Why We Love It: PPC Protect has put together one of the most visually interesting Google Ads blogs that we've seen anywhere. Each article is published with its own customized graphics and there's a persistent theme around cartoon Vikings and other fantasy characters that gives the blog a distinctly unique identity. Articles published by PPC Protect are always comprehensive and to-the-point, so it's easy to pick up tidbits of information and start taking action right away. PPC Protect hasn't been around quite long enough to build up a large bank of articles, but they're publishing great quality information and we're hoping they'll continue on the same path.
Recommended Reading: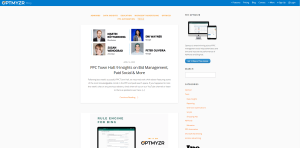 Author & Authority: Optmyzr is a software tool that recommends optimizations for Google Ads campaigns and allows users to accept and implement them with one click. Users can enhance their ad copy and discover new bid strategies to increase return on investment for their ad campaigns. The Optmyzr blog includes plenty of tips and advice for optimizing Google Ads campaigns.
Why We Love It: Compared to some other Google Ads Blogs, Optmyzr publishes new content fairly infrequently. When they do though, it's always informative and highly actionable content that can directly impact marketing results or at least inspire you to try something new and different.
Recommended Reading:
Author & Authority: Unbounce is the clear leader in landing page and conversion rate optimization software tools for digital marketers. The pros at Unbounce know all about how to get the best results with Google Ads by optimizing your keyword bid strategies, landing page ad copy and calls to action.
Why We Love It: If you figured that a company at the forefront of landing page optimization would understand how to design a great blog with outstanding content and seamless navigation, well, you'd be correct. Unbounce publishes detailed and useful content that's backed up with compelling headlines and visuals, quality writing, user-friendly formatting, and a clean layout.
Recommended Reading:
Summary
Staying up-to-date with the latest trends and best practices in Google Ads is crucial for anyone looking to succeed in tech marketing. With so many resources available, it can be difficult to know where to turn for reliable and insightful information. These blogs are a great starting point for anyone looking to improve their Google Ads skills and knowledge. By taking advantage of the tips, insights, and resources provided by these top Google Ads blogs, you can stay ahead of the curve and drive better results for your advertising campaigns!
If you want to take your PPC efforts to the next level, you can count on our expert tech marketing team to get you there. We specialize in Customer Generation and have a proven track record of delivering exceptional results for our clients.
Book a call with us today to learn how you can gain a competitive edge in the world of PPC with Customer Generation. Let's work together to drive meaningful growth and achieve your business goals!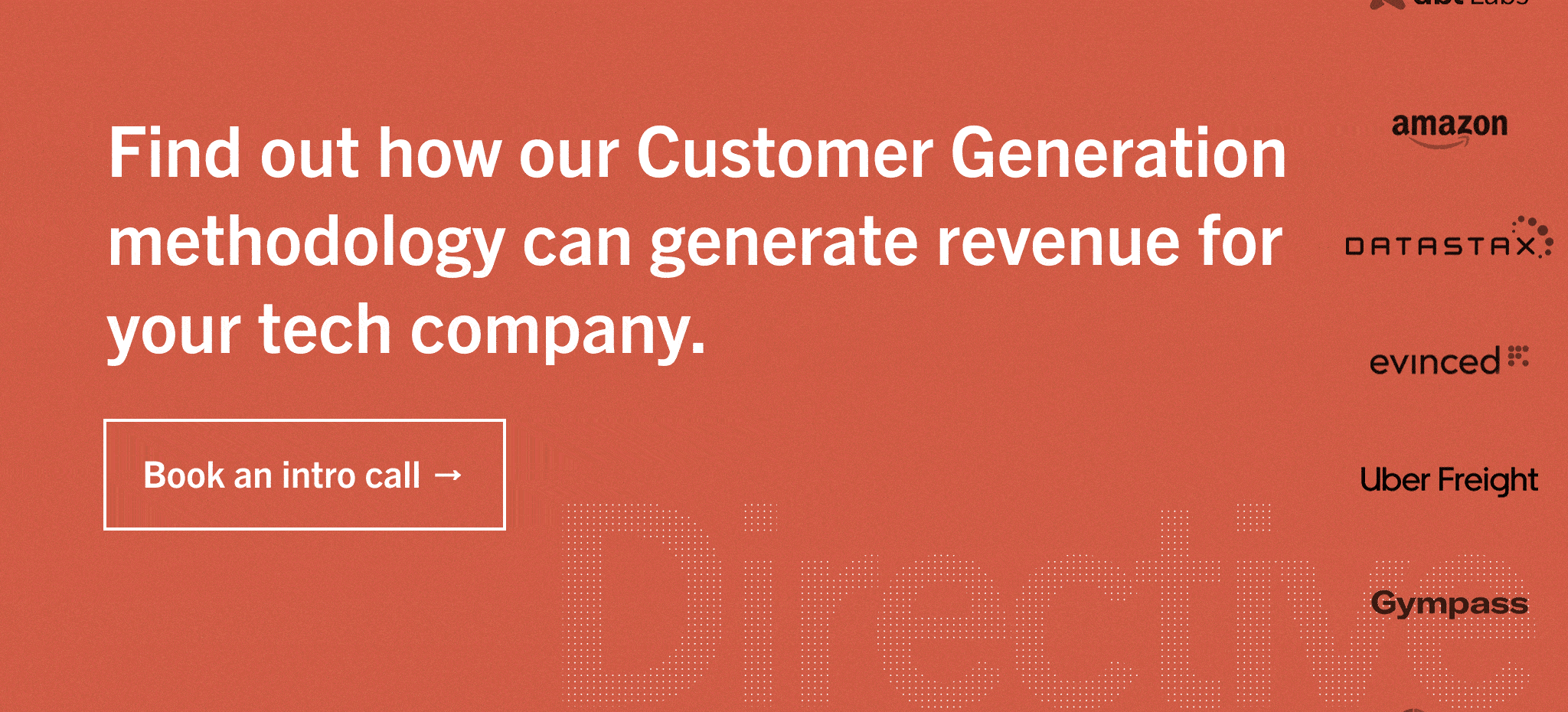 Keep reading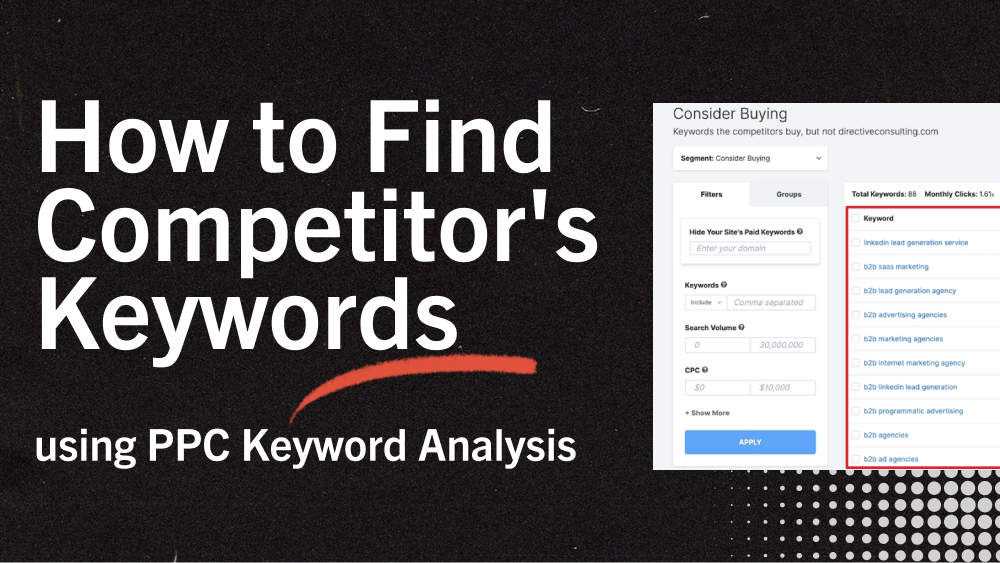 PPC
How to Find Competitor's Keywords with SpyFu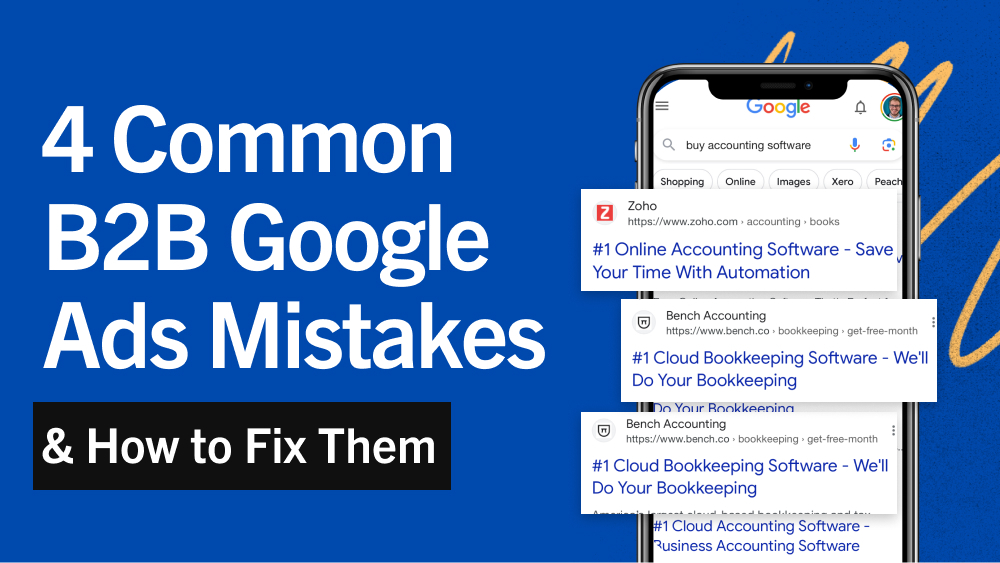 B2B
4 Common B2B Google Ads Mistakes and How to Fix Them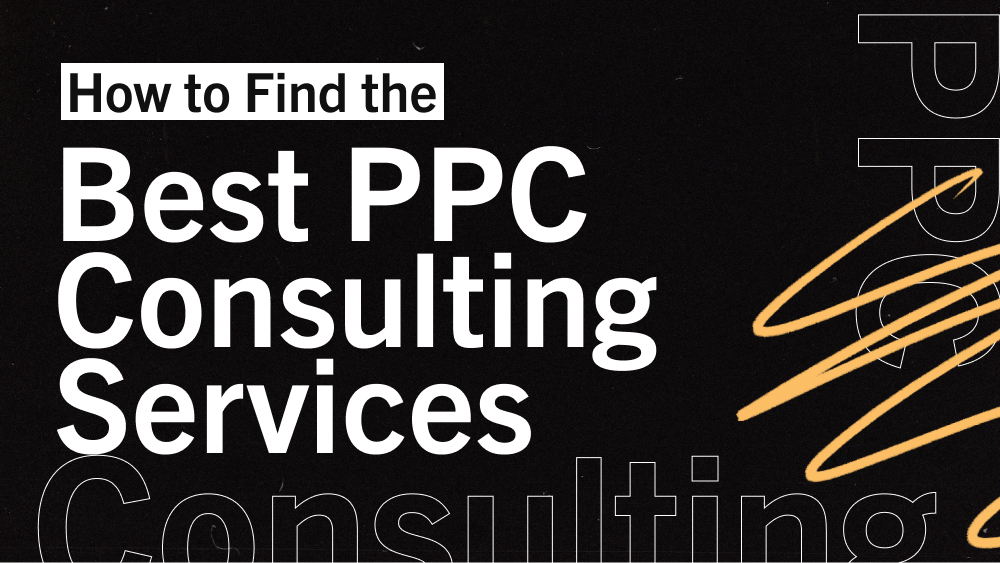 Agency Life
How to Find the Best PPC Consultant Services