10 Types of Backlinks You Need to Know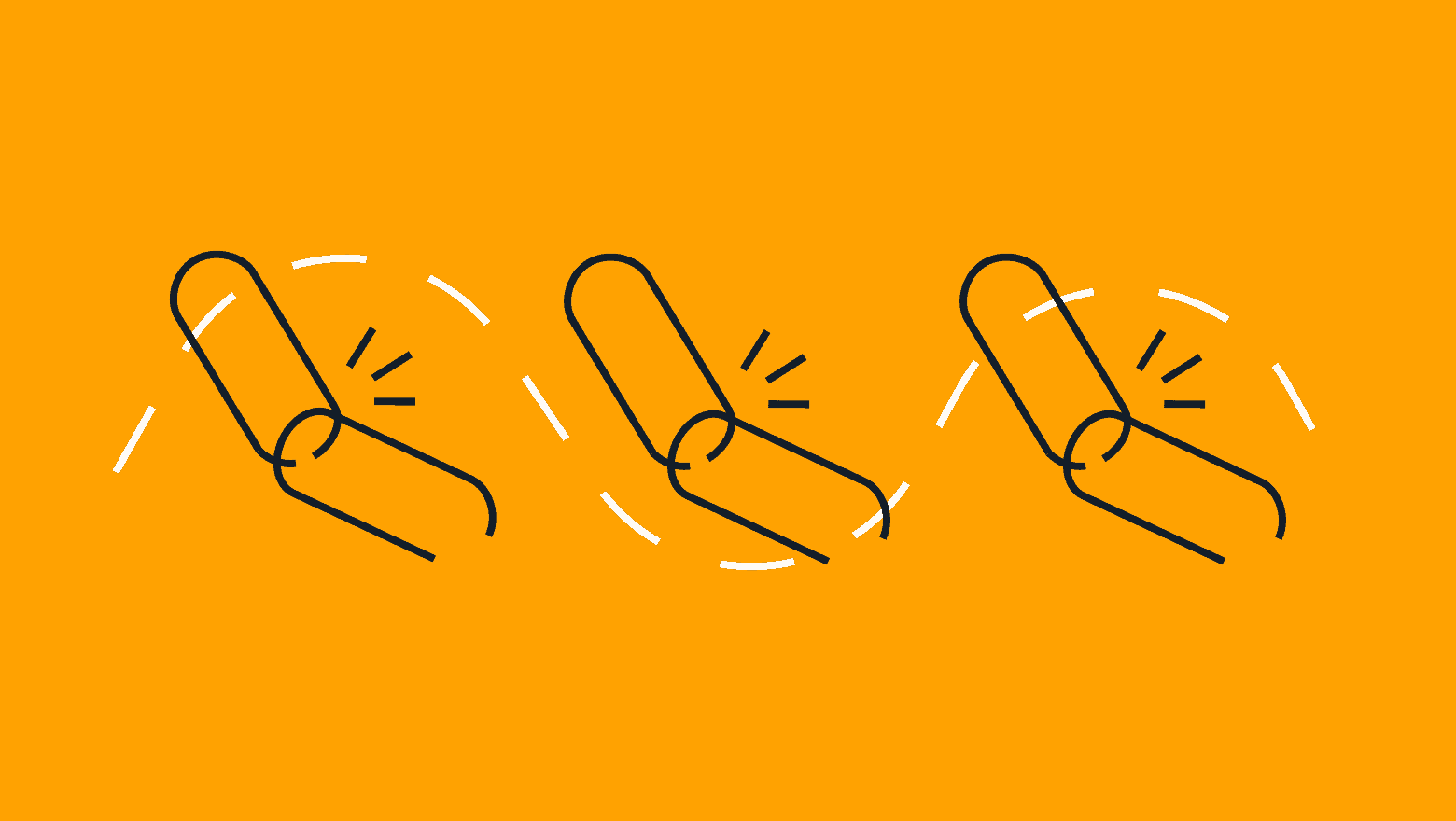 Do you know which types of backlinks you should prioritize in your next link-building campaign?
When it comes to getting your web pages ranked on the results pages of Google and Bing, creating quality content is only half the battle. The other half is promoting your content and generating backlinks with an effective backlink strategy.
Backlinks are links to your web pages that appear on websites, social media, directories and other web-based locations. Getting quality backlinks from trusted publishers signals to search engines that your content is both valuable and trustworthy. As a result, web pages with more backlinks will tend to rank more highly in the search engine results pages.
If you're just learning how to create a link building campaign, you should be aware that not all backlinks are valued in the same way. While some types of backlinks can help move you up in the search rankings, other types of backlinks are considered low-quality and can negatively impact the organic search performance of your web pages.
To help you differentiate the two, we've created this list of the 10 types of backlinks you need to know.
10 Types of Backlinks You Need to Know
Editorial Backlinks
Editorial backlinks are among the highest-valued types of backlinks that digital marketers should target as part of their link-building strategies. When someone creates a piece of valuable, original content and includes a link to your web page inside that content, that's an editorial backlink. Editorial backlinks signal to search engines that your website is a trusted authority in your subject matter area.
The best way to generate editorial backlinks is to produce high-quality, engaging, shareable, original content that other websites in your niche would love to share with their audiences. This could include how-to guides, tutorials, case studies – but there has to be some unique value or insight that readers won't want to miss. Editorials are most effective when they use a keyword-rich anchor text to link to your website.
Image/Infographic Backlinks
Creating an original case study to solve a problem for your audience can be a time-consuming process, but what if you could generate twice as many backlinks for half the effort?
People love to share and engage with infographics that use vibrant colors and clever designs to present information in a unique way. When it comes to creating a great infographic, it's less important to have unique data and more important to present information in a fun, engaging and easily digestible way.
The benefits of infographic marketing are well-supported by the available data. A HubSpot study found that blog articles with infographics generated 178% more inbound links than those without.
Guest Blogging Backlinks
Guest blogging backlinks are one of the best types of backlinks that you should try for in any link building campaign. Here's how it works in a nutshell:
You contact the owner of a trusted and high-authority website in your niche.
You offer to create free original content for that website, in exchange for the opportunity to include an editorial backlink to your own website within the content.
They get fresh content on their website and you get an editorial backlink to your website from a trusted publication – everyone wins!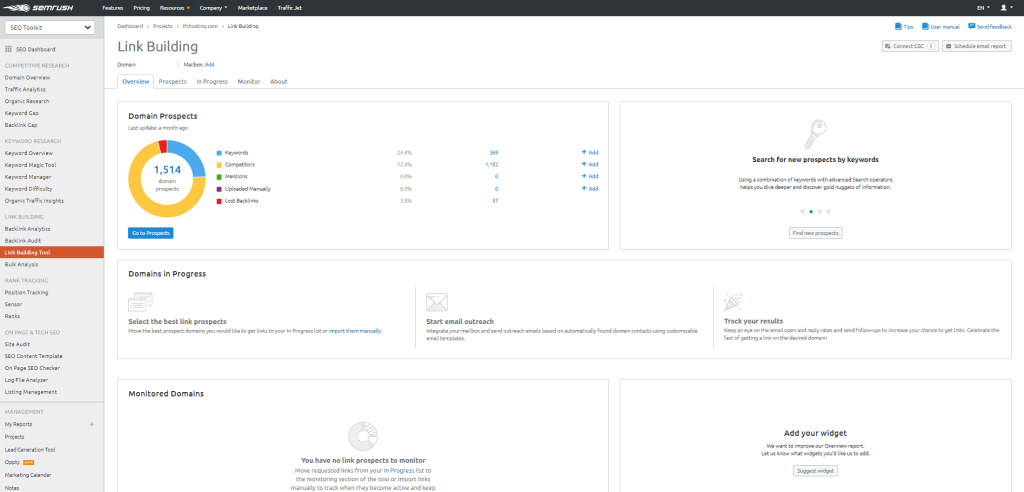 Image: Digital marketers can use a link-building SEO tool like SEMrush to conduct guest blogging outreach at scale and generate more opportunities to generate quality backlinks.
Business Profile Backlinks
Directory listings have always been considered an easily attainable source of backlinks for digital marketers, but it's important to avoid spam directories and focus on the most well-reputed and high-value locations to list your business. The best place to start optimizing your business profile backlinks is with search engine business directories:
Google My Business – the most important business directory online, setting up an account will allow you to optimize your presence on both Google search results and on Google maps
Bing Places for Business – The Bing search engine gets more than 12 billion searches per month from 850 million users, with the majority coming from the USA. Listing your business with Bing Places can get you a business profile backlink, plus additional visibility in Bing search results.
Yahoo Localworks – Yahoo Localworks allows digital marketers to manage directory listings across 70 different platforms from a single interface.
From there you can start looking at other reputable directories like
Social Profile Backlinks
While you're working on those directory listings, why not set up social profiles for your business at the same time?
When you configure a social media page for your website, you'll always be given some space to add a link back to your main website. When anyone lands on that business profile, there's a chance they'll click through and end up visiting your company pages. You'll also enhance your backlink profile with quality social profile links from trusted sources.
The key to maximizing the impact of your social profiles is to get people engaged with your brand, and that always starts with the internal team.
Even a small company with just a few employees can generate a decent chunk of backlinks with an integrated strategy. Start by setting up a few social profiles…
Create a Facebook Page for your website = 1 backlink
Create a LinkedIn Page for your website = 1 backlink
Create an Instagram account for your website = 1 backlink
…then get employees to update their own social profiles with a link to your business…
Have each employee list your business as their employer on Facebook, along with a link to your website = 5 backlinks
Have each employee update their LinkedIn to include a link back to your website = 5 backlinks
…and you end up with even more social backlinks!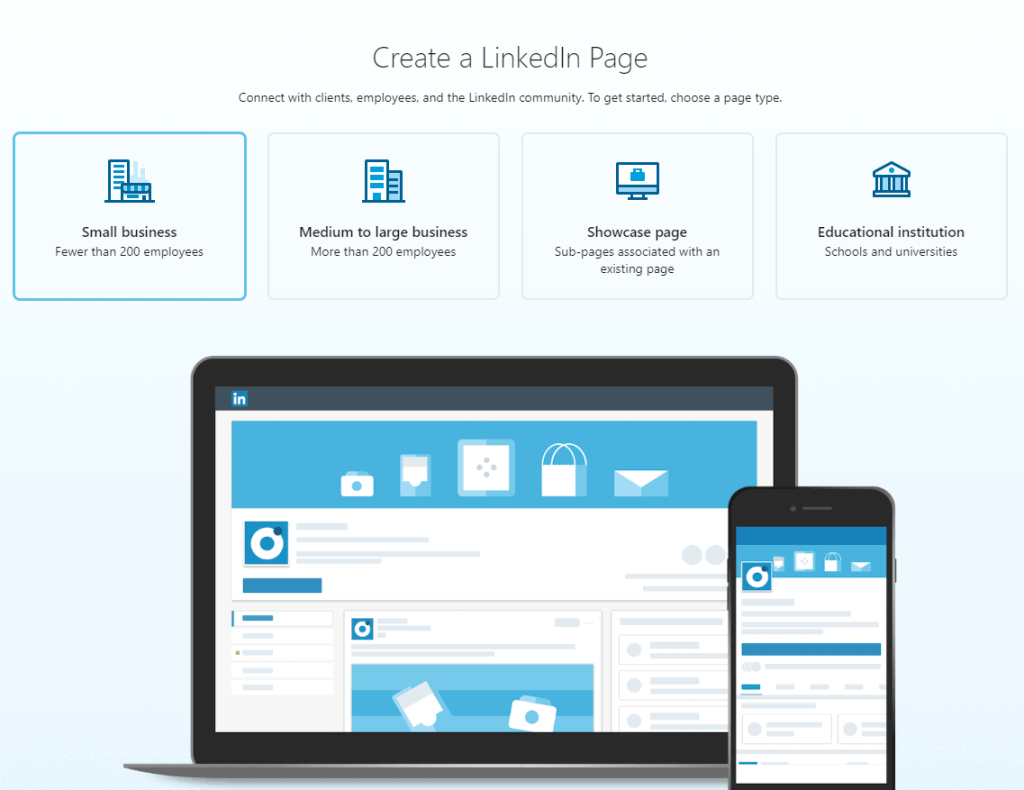 Image: Creating a LinkedIn Page for your website can help increase you increase brand awareness while growing your profile of social backlinks.
Quora/Reddit Backlinks
Backlinks that appear on social sharing sites are sometimes considered lower quality by search engines, but they can sometimes generate loads of traffic to your website for comparatively little effort. Here's how to get started:
Search social sharing sites like Quora and Reddit to find people asking questions that fall within your area of expertise.
When you see the same question resurfacing again and again, write an incredible piece of content that provides an in-depth response with loads of examples and evidence. Include compelling visuals and actionable information to make it as high-value as possible.
When you see the question asked again, respond helpfully with a basic overview of your in-depth article, then provide a link back to your article that readers can check out for more information.
If your article is genuinely helpful, you'll receive loads of praise, free organic traffic and additional backlinks.
Press Release Backlinks
If your brand has something new and exciting to share, such as a new product launch or innovation, you can generate backlinks by writing a press release and distributing it with tools like PRWeb or Newswire. These web-based tools will distribute your press release across the web, helping you increase brand visibility and driving organic search performance.
Three Types of Backlinks to Avoid
All types of backlinks mentioned above are considered to have a positive impact on how your website performs in organic search results. Next, let's check out three types of backlinks that you'd be better off avoiding.
Irrelevant Links
The best types of backlinks to go for are editorial links. These links usually appear within the body of a blog post or a piece of content, directing readers to reference your web page for additional information. Links that are placed elsewhere usually aren't considered editorial links and will be seen as lower-quality links by search engines. Try to avoid the following types of backlinks:
Header, Footer and Sidebar Links – Links that don't appear in the body content of a web page, but instead appear as part of the header, footer, or sidebar, aren't as good as editorial links.
Sitewide Links – Links that are featured on every page of a website will be given less value than a link that appears in one place, but is highly contextually relevant and adds genuine value to the content.
Links from Irrelevant Websites – Search engines prefer when you generate backlinks from high-authority websites in your niche. Links from websites with unrelated subject matter won't have the same positive impact on your search rankings.
Spam Backlinks
Spamming backlinks to your website across the internet is one of the fastest ways to get penalized by search engines. The following types of links are considered spam links by search engines:
Comment Links – Posting a high volume of YouTube comments or comments on social sharing sites with a link back to your website is considered a low-quality spam tactic.
Forum Links – If you create profiles on forums around the Internet just to spam backlinks to your website, that's a spam tactic that will get you penalized.
Spam Content Websites – Article submission websites with massive volumes of low-quality content and non-existent editorial standards are considered spam by Google. Avoid contributing to these websites and focus on more reputable online publications in your specific industry or niche.
Low-Quality Directory Content – Don't bother listing your website in low-quality directories with minimal traffic. Again, focus your link building efforts on high-authority, high-trust websites in your niche.
Paid Backlinks
As a final word of warning, we caution all digital marketers against directly purchasing backlinks from other websites or service providers to try and improve their rankings. There are two ways this often goes down:
Single Website Paid Backlinks – Some websites will accept either a monthly or one-time fee to publish a link to your website. This paid endorsement isn't based on the quality of your content or the value it provides, but your ability to pay the webmaster for the link.
Not only is this practice unethical and contributing to poor user experience, but you can rest assured that webmasters who do this engage in all kinds of spam tactics that you don't want your business to be associated with.
Paid Backlink Packages – Service providers who sell packages with a specific amount of backlinks should be avoided like the plague. These service providers exist to prey on newbies who think they need thousands of backlinks to start ranking but have no idea how to generate backlinks organically.
Vendors like this use automated software to spam your link on forums and social pages in every corner of the Internet. You'll get loads of (awful quality) backlinks, but they'll most likely result in ranking penalties – not ranking improvements.
Summary
Thanks for checking out our guide on the ten types of backlinks you need to know!
We hope this guide helps you avoid low-quality tactics and focus on the best link-building practices in your next digital marketing campaign. Looking to scale your link building? Book an intro call with the best SaaS SEO agency to see how we can help!
Keep reading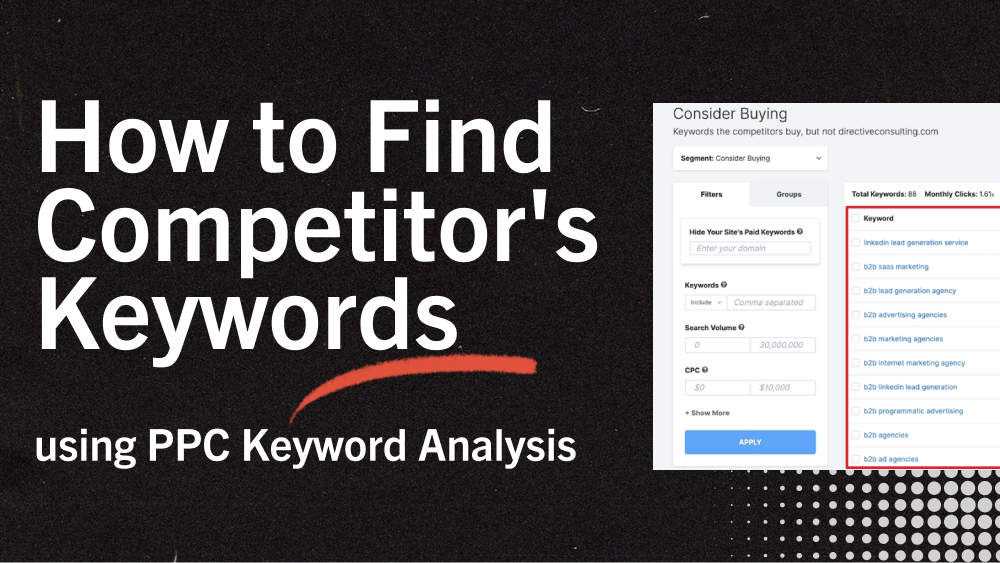 PPC
How to Find Competitor's Keywords with SpyFu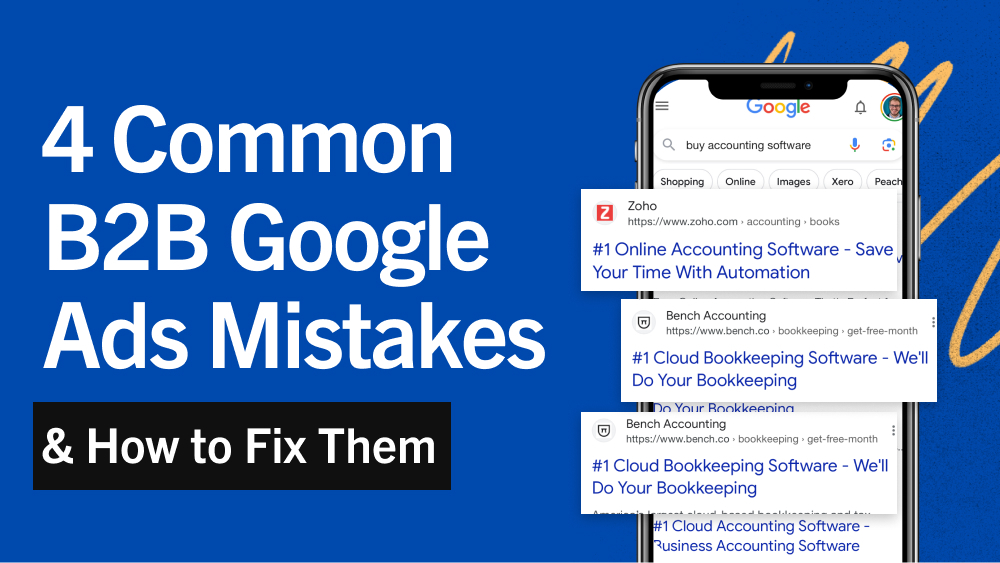 B2B
4 Common B2B Google Ads Mistakes and How to Fix Them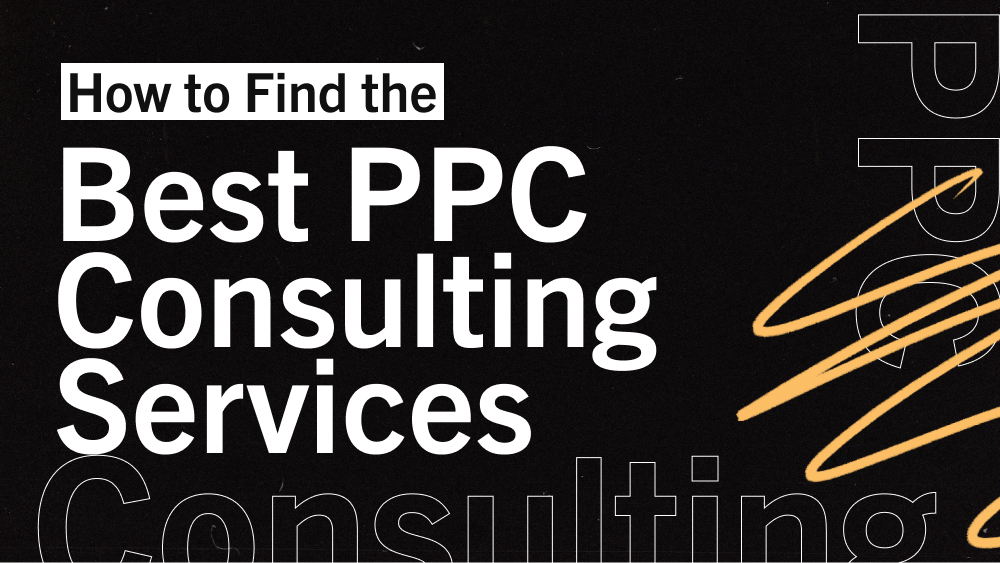 Agency Life
How to Find the Best PPC Consultant Services