What Does a Digital Marketer Do? A Day in the Life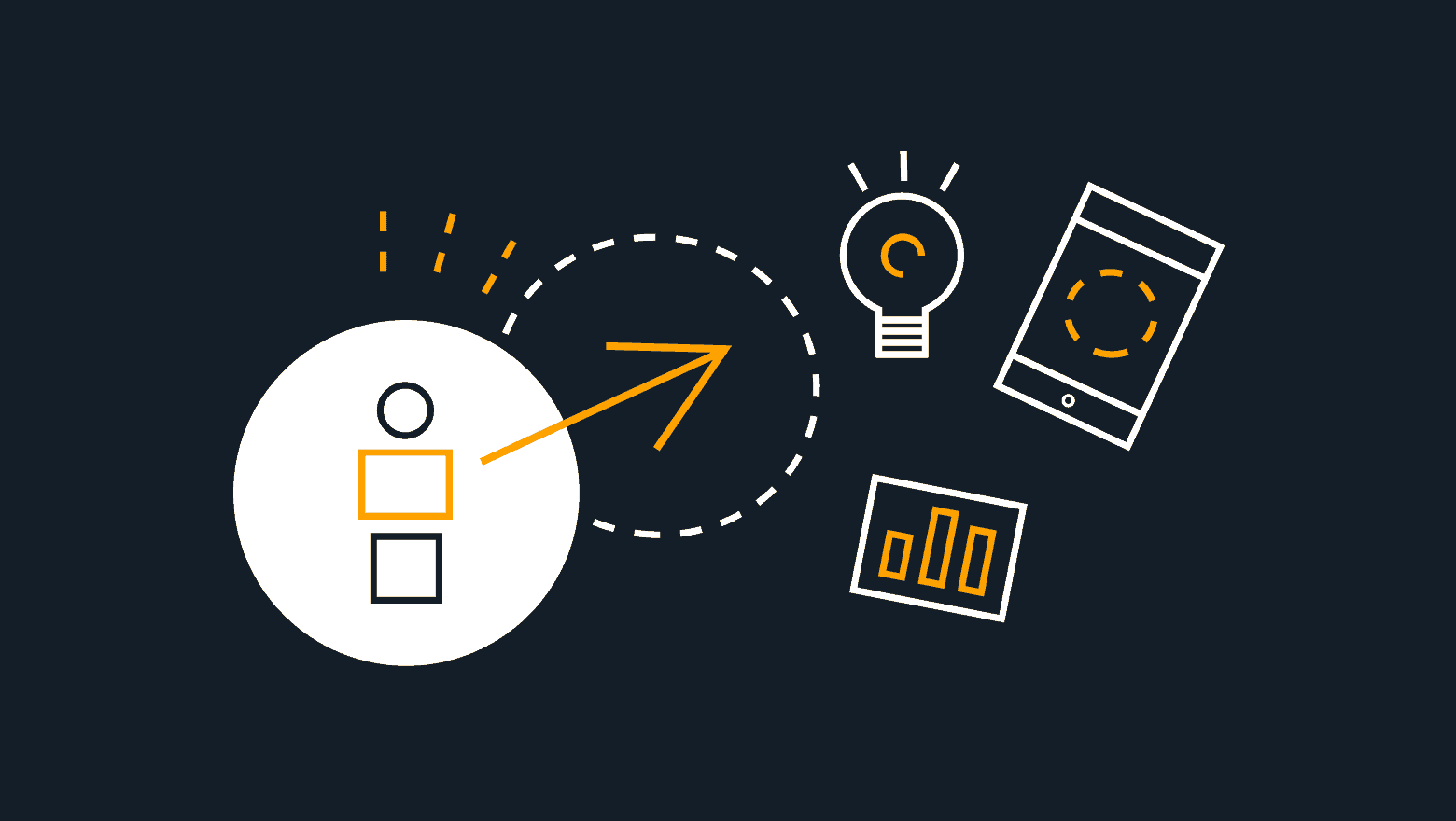 If you're considering a career change into the world of digital marketing, there's one question you should answer before you take the leap: What does a digital marketer do?
A career in digital marketing is more than just a fun and rewarding way to earn a living, it's a lifestyle that offers opportunities to create, to learn and grow, and to make a difference in the world. Digital marketers engage in deep creative work, complex problem-solving, and team-based collaboration to support their marketing objectives.
While client results are always the number one priority, digital marketers also understand the importance of work-life balance when it comes to delivering their best work. The best marketers maximize their downtime from work with activities that recharge the mind and body, promoting a healthy and happy lifestyle.
To learn more about what digital marketers do each day, we interviewed six of our team members here at Directive. Here's what they told us about their daily schedules, major responsibilities, and how they're finding work/life balance in digital marketing.
What Does a Digital Marketer Do? A Day in the Life of 6 Digital Marketers
Tim Davidson – Account Strategist
As an account strategist, Tim works to understand the marketing objectives of our clients and develop strategies that help them meet or exceed their digital marketing goals. Tim's knowledge of digital marketing is constantly growing and expanding as he develops campaign strategies across multiple digital channels
Tim starts his day with a workout, or by going jogging while listening to a podcast or audiobook. He spends 15 or 20 minutes on a guided meditation each morning and takes time to plan out his schedule and priorities on a half-sheet of paper before the work day starts.
Tim likes to work from 8 am to 5 pm, organizing his time into two "deep working" blocks with a lunch break in the middle. Tim spends around 95% of his time doing independent strategy work, with just 5% of a typical week divided between collaboration with team members, client meetings, and internal meetings. Tim's main responsibilities are client management, platform check-ins, and strategy implementation. In addition to creating and implementing strategy, Tim conducts regular check-ins to measure results against expectations and develop recommendations for improvement. He's also got a lovely dog that he walks a few times a day to stretch his legs and keep the creative juices flowing.
After work, Tim feeds his curiosity by watching documentaries about nature or space, picking up a new skill, or learning to cook an interesting new dish.
Max Serrato – Senior PPC Specialist & Marketing Operations
As a Senior PPC Specialist at Directive, Max is responsible for the daily management and oversight of pay-per-click (PPC) advertising campaigns for our clients.
Max likes to start work at 7:30 am, so his morning routine is based on the essentials: a healthy breakfast, walking the dog for some fresh air and exercise, and taking inventory of the highest-priority tasks for the day.
In addition to managing budget allocation for PPC campaigns and investigating any issues that could impact campaign performance, Max understands the importance of keeping his finger on the pulse of the industry for new developments. He follows industry news sources and connects with Directive's community on Slack, Society, to make sure he's first to discover the latest trends in the world of online marketing.
Max spends just over half of his time working independently, but his role also includes client interactions and team-based collaborative work to optimize ad campaigns.
After work, Max unwinds by playing guitar, cooking, and playing with his dog.
Liam Barnes – Senior SEO Specialist
As a Senior SEO Specialist, Liam is one of our resident experts on search engine optimization (SEO). He supports our clients on a daily basis with one-on-one SEO consulting, delivering personalized advice that helps them drive growth with organic traffic.
Liam starts each morning with a cold shower that helps him feel energized and ready for the day. After walking his dog for some exercise, hydrating with a few glasses of water, and making a coffee, Liam gets to the office (or the home office) by 8 am, ready to start the day.
Liam starts the day with the latest news and updates from SEO blogs like Search Engine Journal and Search Engine Land, hoping to pick up a new technique or some inspiration for his campaign work. He works from 8 am until 6 pm with breaks mixed in throughout the day. In addition to his consulting responsibilities, Liam also writes content for the Directive website and helps manage our SEO. Listening to music while he works helps Liam avoid distractions and stay productive throughout the day.
After work, Liam leaves behind his mouse and keyboard and transitions to a lacrosse stick and a whistle. He loves coaching lacrosse in his spare time, hanging out with friends, and enjoying outdoor activities like hiking, boating, and fishing.
Grace Pan – Lead Designer
As Directive's lead designer, Grace is responsible for building and maintaining design systems that support Directive's own visual brand across all marketing touch-points. Grace also leads our design team in innovation and service delivery, creating new systems that enhance the quality of creative deliverables and drive customer satisfaction.
Before starting each day, Grace drinks a glass of warm water to hydrate and changes into working clothes – even when working from home. Grace also takes the time to realign her mind and spirit with meditation and prayer before starting her work day around 7 am.
Grace prefers tackling high-impact projects earlier in the day when she feels the most refreshed from a good night's sleep and a calming meditation session. She taps into her maker mentality, building systems and creating her best design work during this time, while template-based or repetitive tasks are left for the afternoon.
Thanks to an early start, Grace usually wraps up her day around 4 pm – but then it's time to recharge and find new inspiration for tomorrow. For that, Grace turns to songs, performances, documentaries, interviews, blogs, and other media featuring her favorite musical and visual artists. She also enjoys social time with friends and making fun, seasonal snacks with her family (the latest was homemade honey lemon – yum!)
Ashton Newell – Lead Digital PR Strategist
As a lead digital PR strategist, Ashton's focus is on growing Directive's brand with new media opportunities, content marketing, guest posting, link outreach, social media marketing campaigns, and a host of other digital marketing tactics.
Ashton's day starts with a morning routine that's optimized for results:
She starts with exercise – either biking, Lagree Pilates, lifting weights, or power yoga. She loves her Peloton bike and the experience of joining with others for the morning ride.
She writes down her three most important "non-negotiable" tasks for the day. Ashton says this helps her see the big picture and focus on the right things throughout the day.
She watches the news to make sure any campaigns she works on that day are reflective of and sensitive towards the current news climate.
Like many digital marketers, Ashton does her best creative work in the morning. She starts at 8 am with the most creatively-demanding tasks, then works through her non-negotiable priority list as the day progresses. Ashton takes lunch at 12 pm and spends an hour listening to a podcast or taking a walk with her husband.
Despite Ashton's best attempts to schedule her days, she's learned that no two days are the same in Digital PR. She maintains that flexibility, the right attitude, and a willingness to adjust strategies on the fly are key ingredients to success.
In the evening, Ashton renews her mind and body by teaching a Yoga sculpt class, working out and sharing a glass of wine with her husband, or going to dinner with friends.
Brian Bui – Digital Marketing Manager
That's me! As Digital Marketing Manager, I'm in charge of owning the success of all digital channels and making sure I hold our internal marketing team accountable to hitting our pipeline and revenue targets. My daily responsibilities include the management and oversight of all of Directive's digital marketing activities. To stay on my A-game, I maintain a flexible schedule.
I start every day with a warm shower, then spend a few minutes checking the markets before pouring a tall glass of cold brew and clocking into work around 7:45 am. I monitor the progress of marketing campaigns and tests that we're running across various channels, reporting on results to the relevant stakeholders. I also dedicate time to analyzing and testing new campaign strategies to identify new growth opportunities for Directive and our clients.
I use team-working apps like Zoom, Asana, and Slack to check in with team members, collaborate on projects, and develop innovative new marketing strategies and tactics.
As a manager, I spend about 30% of his time at work doing independent tasks. Another 30% is spent collaborating with team members, 25% on internal meetings, and 15% on meeting with clients.
I usually wrap up my work day around 5:30 in the evening. After that, you can most often find me on the golf course, watching a movie, or reading a good book.
What Does a Digital Marketer Do? Key Takeaways
Before we wrap up, let's review some key insights and observations from our interviews. Here are five things we learned about a day in the life of a digital marketer:
Digital marketers are individualists and team-workers – some spend more time working alone, some spend more time working with others, but there's a place for everyone.
Digital marketers are results-oriented – they accomplish their goals by organizing their time and setting priorities for the day.
Digital marketers are flexible – they understand that things can change quickly and that reacting positively to change can put you one step ahead of the competition.
Digital marketers value learning – they read books, watch movies and interviews, watch the news, listen to podcasts, and connect with their communities to enhance their knowledge base and draw inspiration.
Digital marketers value work/life balance – they practice being efficient at work so they can enjoy downtime by spending it with family or pursuing valued hobbies and goals
Launch Your Career in Digital Marketing
Digital marketing is an exciting and rewarding career path with many routes to success. You can market your own product/service, join an in-house marketing team for an established brand, or take the agency route and partner with like-minded individuals to build amazing marketing campaigns for your clients.
Are you interested in a career in digital marketing? Get started with our digital marketing course at Directive Institute.
This course offers a proven process for generating real marketing results and can help you hit the ground running as you start your first job in search engine optimization (SEO) or pay-per-click advertising (PPC). There's no better way to launch your career in digital marketing in 2020.
Keep reading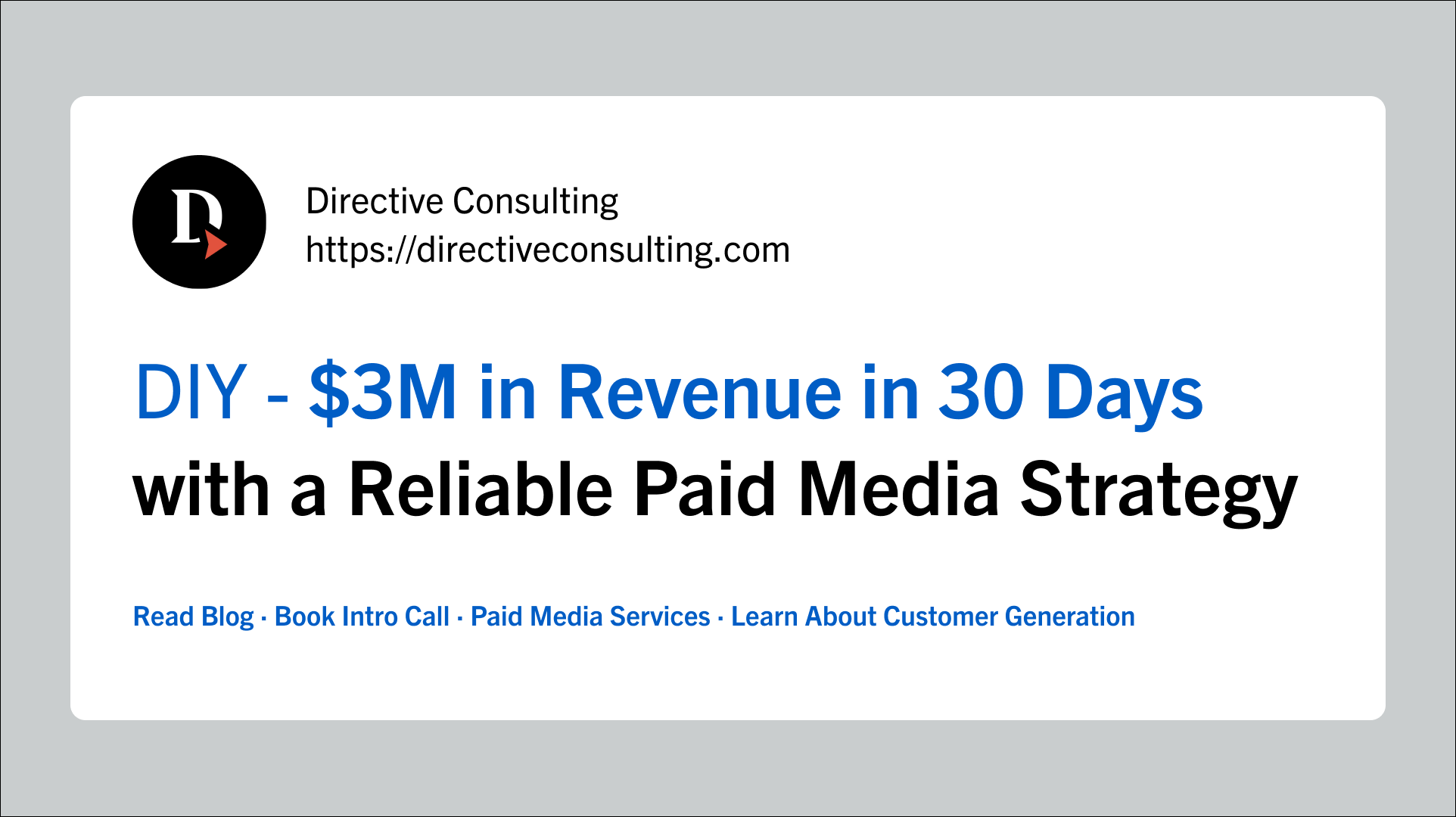 PPC
DIY: $3M in Revenue in 30 Days with a Reliable Paid Media Strategy
Social Media
Boost Your LinkedIn Engagement by 22% with These 3 Content Types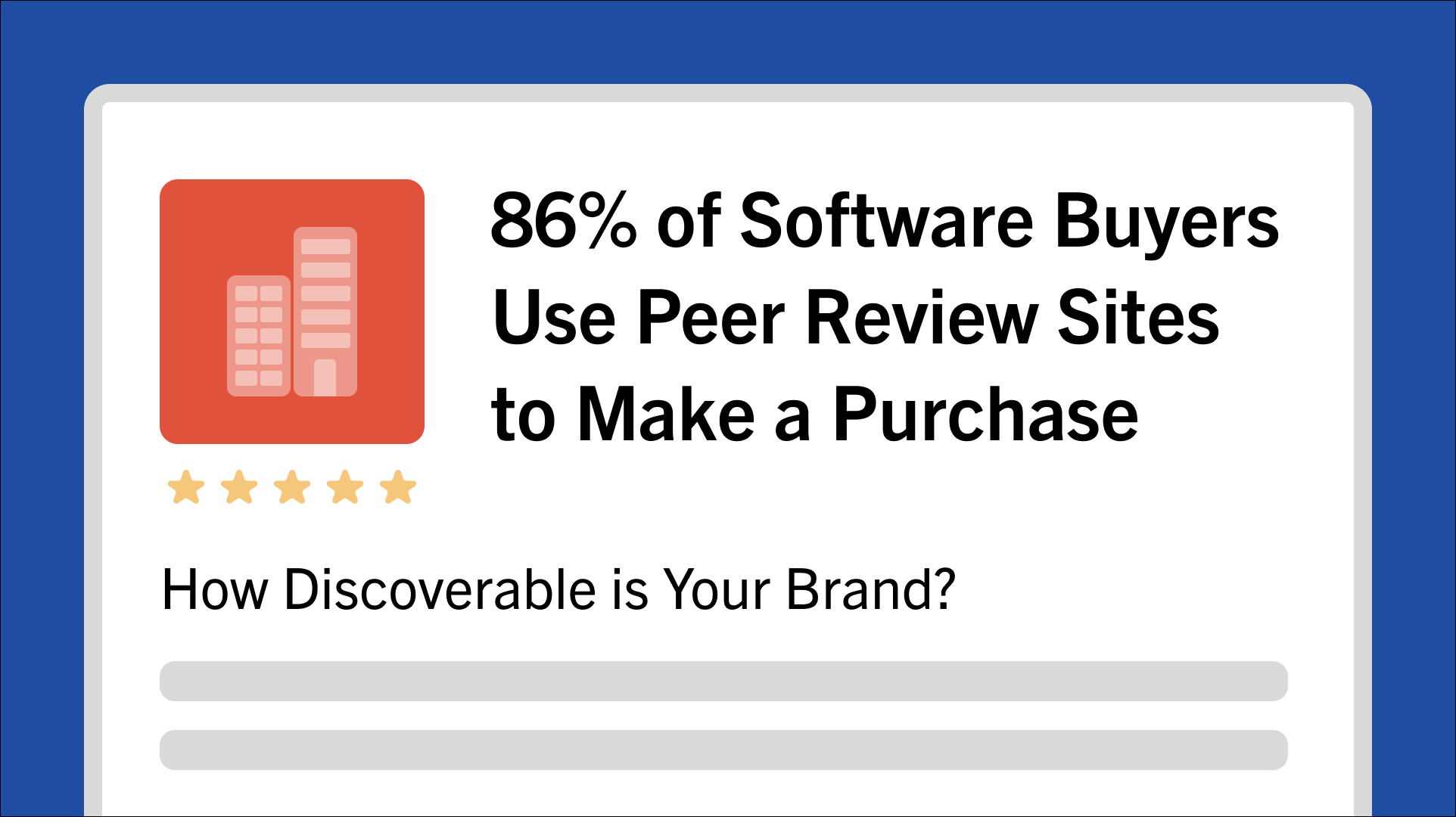 Sales
86% of Software Buyers Use Peer Review Sites to Make a Purchase. How Discoverable is Your Brand?