What is a CRO Test? [Beginner's Guide]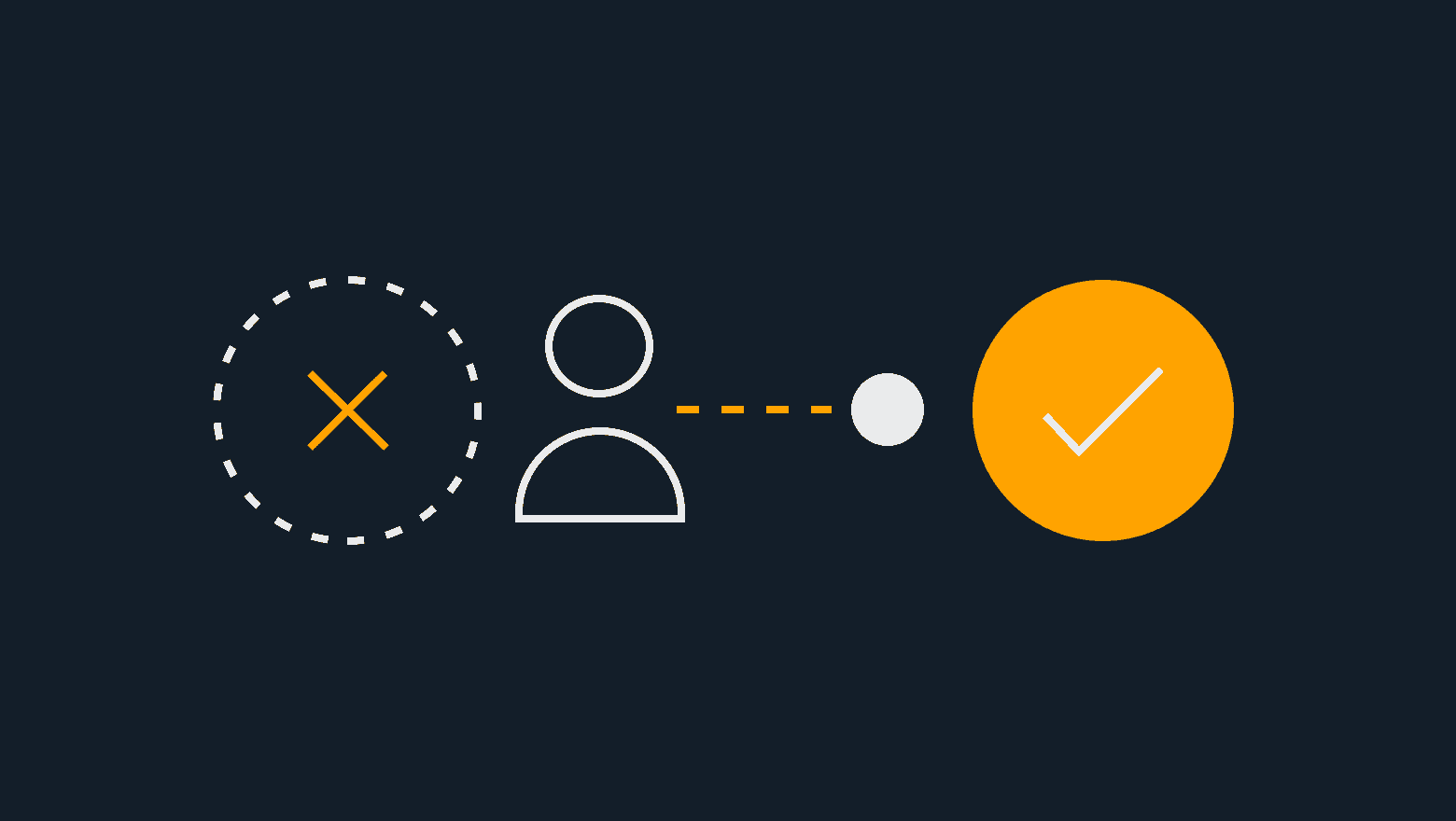 A Conversion Rate Optimization (CRO) test can help you enhance user experience and increase conversions on your landing pages, product pages, and other important pages of your website.
If you've never used a CRO testing platform to launch your very own CRO test, you're about to be pleasantly surprised. Conversion rate optimization is one of the fastest and easiest ways to enhance your digital marketing results by providing your website visitors with the best experience and turning more of your potential customers into paying customers.
To help you get started, we've created this beginner's guide to CRO. We'll explain exactly what CRO is and why it's so important for digital marketers to master. Next, we'll highlight four types of CRO tests that digital marketers should be using and five-page elements they should be testing with CRO. Finally, we'll walk you through the set-up steps for your first free CRO test using Google Optimize.
Let's dive in!
What is a CRO Test?
A CRO test is a method for comparing different variants of a web page to determine which variant results in the most conversions.
The conversion target for a page can change based on the campaign. A conversion could be counted when the visitor submits their e-mail address on a lead generation form, signs up for a webinar presentation, or purchases a product or service. Regardless of the desired action, the purpose of a CRO test is to experimentally evaluate different variations of a page to determine which variant, when shown to users, produces the desired action with the greatest frequency.
CRO Tests: Why They Matter
When digital marketers think about the potential impact and value of an effective CRO testing campaign, the words they should remember are "small one-time effort, big long-term results". To illustrate why here's a simple little case study.
You're operating a marketing funnel with a single landing page that gets 1,000 visitors per day from search ads with an average CPC of $1. Your landing page converts those visitors into paying customers at a rate of 2%, with an average order size of $100. As a result, your website earns $2,000 per day in gross revenue and profits $1,000 after paying for ads. Now, you have three ways to grow the business:
Purchase more search ads – You double your daily ad budget to $2,000 and bid on a few more keywords, but now some of your traffic is less relevant so you only get 1800 clicks. Conversions also drop marginally and you start converting at 1.8%. Your website now earns $3,240 per day, but after paying $2,000 for ads you still only profit $1,240.
Increase average transaction size – You set up product recommendations throughout your website and add-on recommendations at the point of sale. You add more expensive inventory items and offer bulk discounts when shoppers make large purchases. You bundle items together and offer deals. You spend hours of your time implementing everything and incur costs for software add-ons and new product inventory, but ultimately you increase average transaction size by 32%.
Optimize for conversions – You load up Google Optimize and choose multivariate testing. You spend an afternoon or two writing several variations of all the most important elements on the page. You run the test for a week and Google identifies a page variant that seems to consistently out-perform the original, converting at a healthy 3%. Now, you've invested minimal time, you're still spending $1,000/day on ads, but with that 1% conversion rate improvement you've effectively doubled your profits without increasing ad spend or adding any extra inventory (or extra work).
In the above case study, conversion rate optimization provided the largest business benefit with the lowest amount of cost and effort.
The moral of the story?
A well-designed CRO test is one of the fastest ways to implement changes that positively impact your bottom line.
Four Types of CRO Test
CRO testing is all about comparing variations of a page to find the best performer, but did you know that there are several types of CRO tests used digital marketers?
Below, we take a closer look at the four most common types of CRO tests and how they're used to optimize for both conversions and user experience.
A/B Testing
A/B testing is the simplest type of CRO test. To set up an A/B test digital marketers create two variations of the target page: one with the original elements intact, and a second variant with modifications to a single on-page element such as CTA placement or lead form design.
50% of visitors to the web page will see the first page variant and 50% will see the second variant. A CRO testing software platform can be used to track which variant produces the best conversion rate.
Multivariate Testing
Multivariate testing is essentially an expanded form of A/B testing.
To set up a multivariate test, digital marketers create several different variants of multiple on-page elements. An elaborate multivariate test might include 3 different CTA placements, 4 CTA copy variants, and two headline variants. A CRO testing software platform would then be used to create customized landing pages with different combinations of page element variants to determine which combination yields the highest conversion rate.
Redirect/Split URL Testing
In a redirect test, some website visitors are redirected to Landing Page A and some website visitors are redirected to Landing Page B. The two landing pages don't have to be variants of the same page in any way – they can be totally different, with unique content, text, headlines, layout and design elements.
Redirect testing is a good method for identifying a high-performing page design or layout before optimizing individual elements with A/B or multivariate testing.
Multi-Step Experience Testing
Digital marketers can run a CRO test that compares the performance of two totally separate multi-step marketing funnels with the same conversion goals.
Three Easiest Page Elements to CRO Test on Your Website
If you're just starting with CRO, we'd suggest targeting the areas of your website that you can optimize quickly and generate the biggest impact with the lowest amount of effort. Here's our shortlist of the three easiest elements to CRO test on your website or landing pages.
Website/Lead Generation Forms – Online travel agency Expedia famously increased yearly profits by $12 million by deleting a single field from a registration form on their website. Make sure your lead forms collect just enough information while minimizing friction to encourage conversions.
CTA Text – A simple change to your CTA copy can have a big impact on conversions. In one CTA case study, changing CTA text from "Watch the Demo Video" to "Watch the Free Demo Video" resulted in a 9.49% increase in conversions.
CTA Placement – Even changing the position of your CTA on the page can impact conversions in a positive way. If users need to go searching for the CTA button, they're not going to be converting at a very high rate. One case study found that moving the CTA button to a more prominent position on a travel website increased conversions by a titanic 591%.
Set Up Your First CRO Test on Google Optimize
By now, you must be getting excited to set up your first CRO test. We'll show you exactly how to do this with Google Optimize – it's completely free and super-easy to get started.
Step One: Sign in to your Google account and navigate to the Google Optimize home interface. If you've never used Google Optimize before, you'll see a blue "Let's Go" button prompting you to create your first CRO test.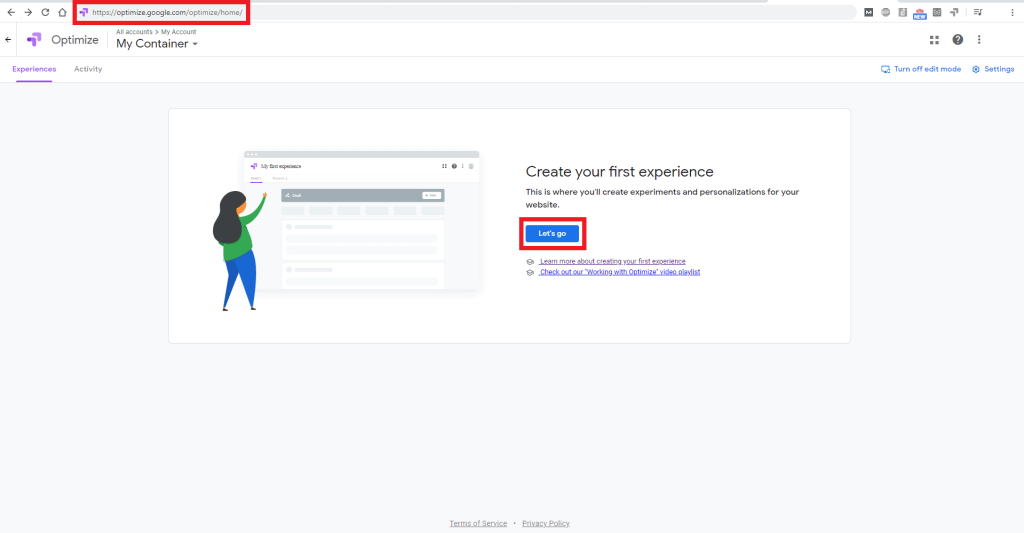 Image: Google Optimize Home Interface
Step Two: It's time to set up your first experience. On the next screen, you'll give your CRO test a name, choose a target URL for testing, and decide what type of experience you'd like to create. Let's choose an A/B test this time and click on the blue "Create" button.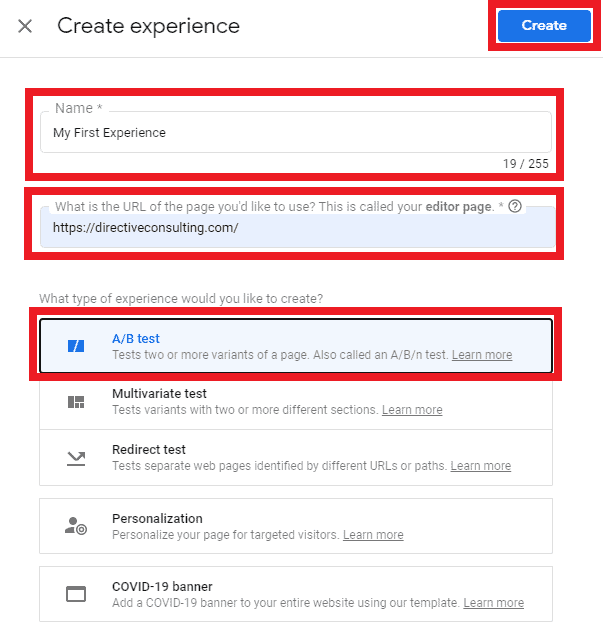 Image: Creating an Experience on Google Optimize
Step Three: Use the Google Optimize Editor to build variants of your target page.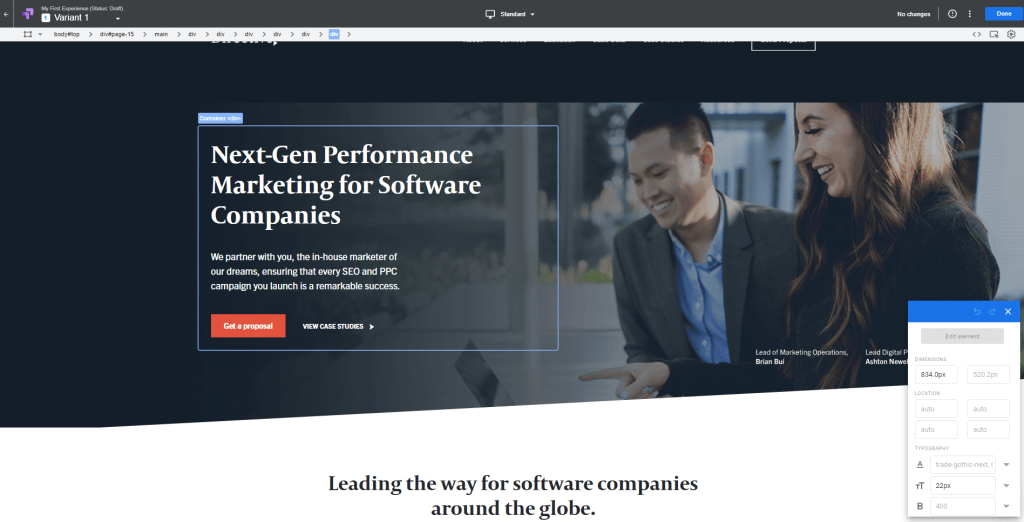 Image: Google Optimize Visual Editor Interface
Step Four: Link your website Google Analytics with Google Optimize to access target audience data. You'll also be able to customize a conversion objective that will help define success for your CRO test.

Image: You will need to connect your Google Analytics to enable measurement for your CRO testing campaigns.
Step Five: Configure the audience to decide who should be targeted with page variants from your CRO test. You can build customized audiences, import target audiences from Google Analytics, or target ad groups from Google Ads.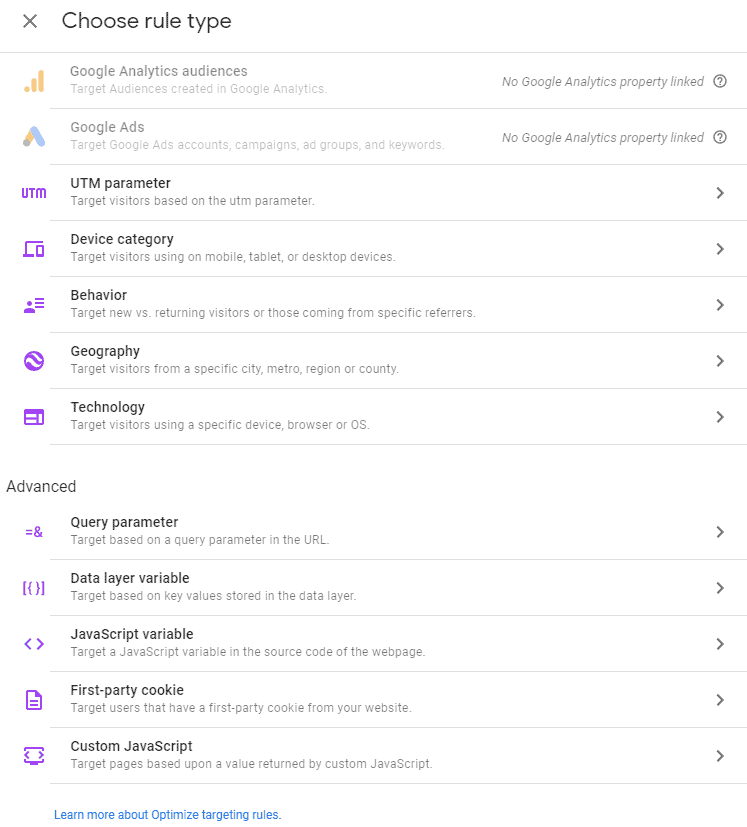 Image: Google Optimize Customized Targeting Options
Step Six: That's literally all there is to it! Once you're satisfied with how your page variants and audiences are customized, you can go ahead and either schedule or start your CRO test.
Summary
Thanks for checking out our beginner's guide to setting up your own website CRO test!
We hope this resource helps you get started with CRO testing and improve landing page conversion rates in your next digital marketing campaign.
Keep reading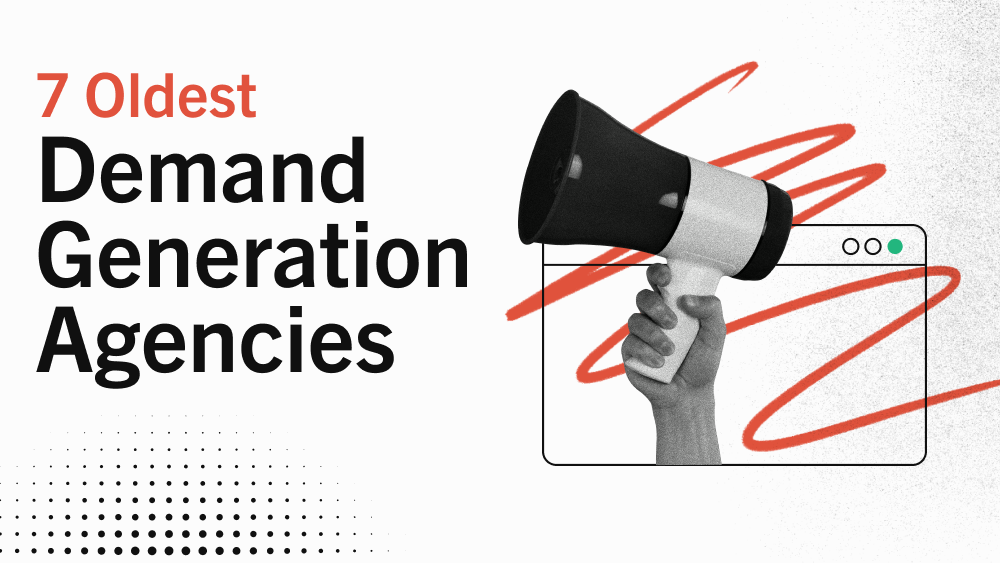 Agency Life
7 of the Oldest Demand Generation Agencies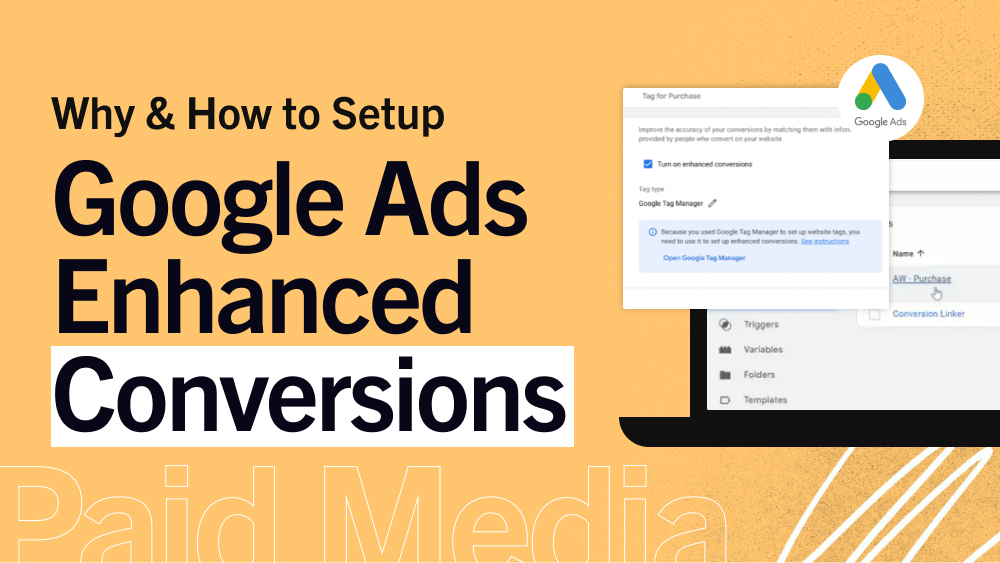 PPC
How to Setup Google Ads Enhanced Conversions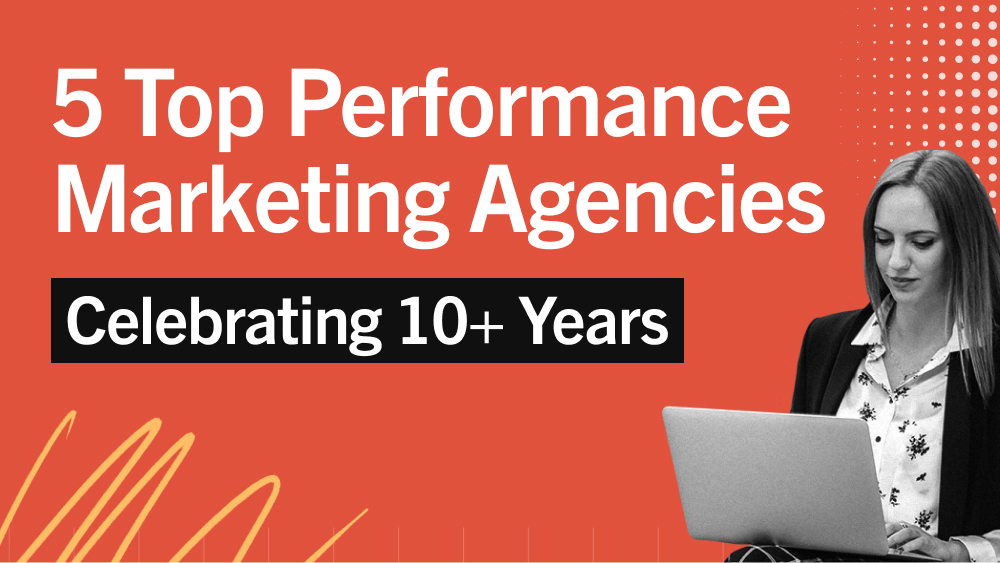 Agency Life
5 Top Performance Marketing Agencies Celebrating 10+ Years