Staying Ahead of the Game: How to Create a Winning SaaS Content Strategy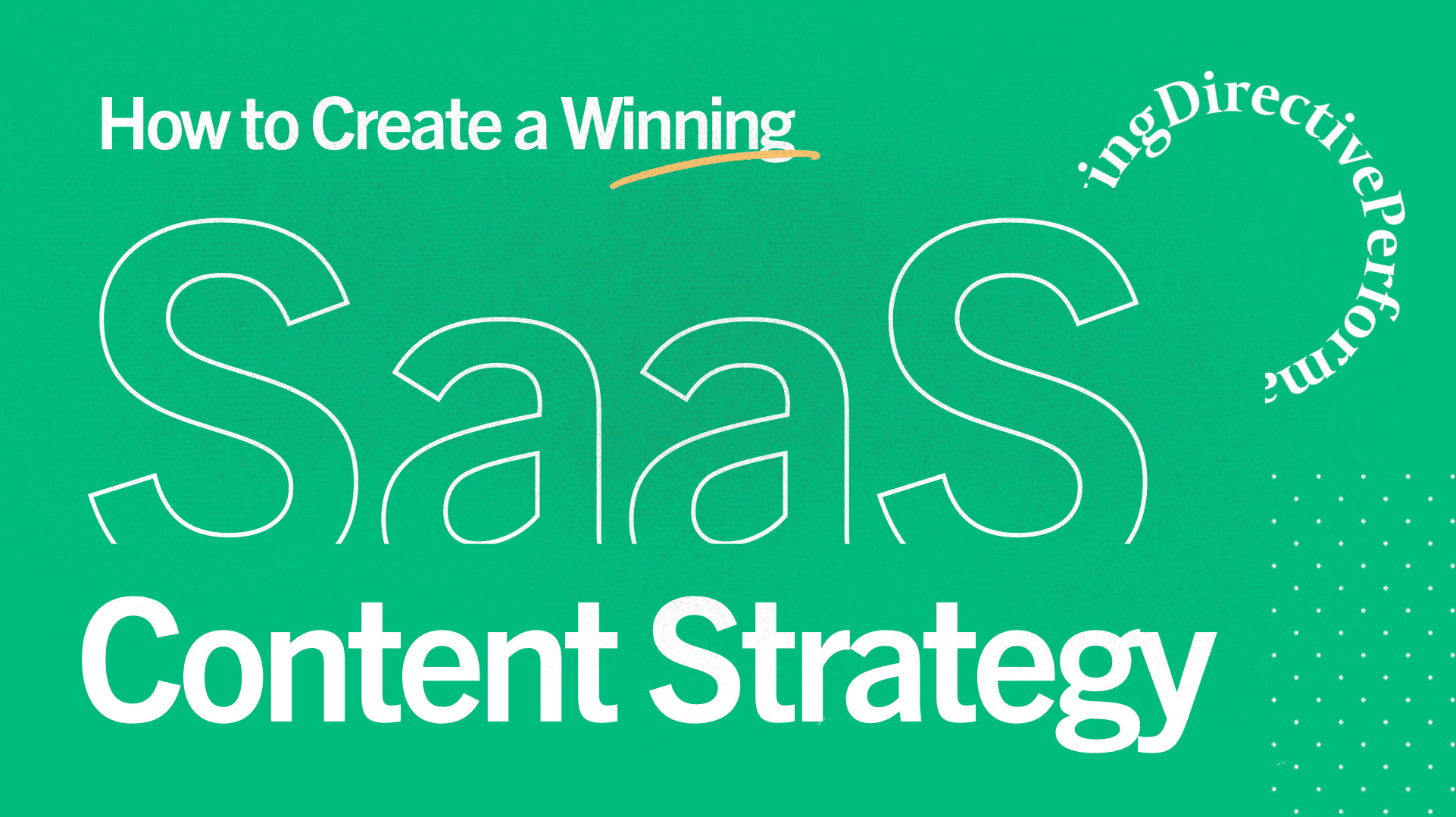 A solid SaaS content strategy can provide value to prospective clients. However, Software-as-a-Service businesses require a distinct approach to content marketing. After all, you are not just selling a product; you are also providing a service, which can cause customers to have new and more nuanced concerns.
This article will show you how to establish a top-notch SaaS content strategy for your company while giving your customers the maximum value possible.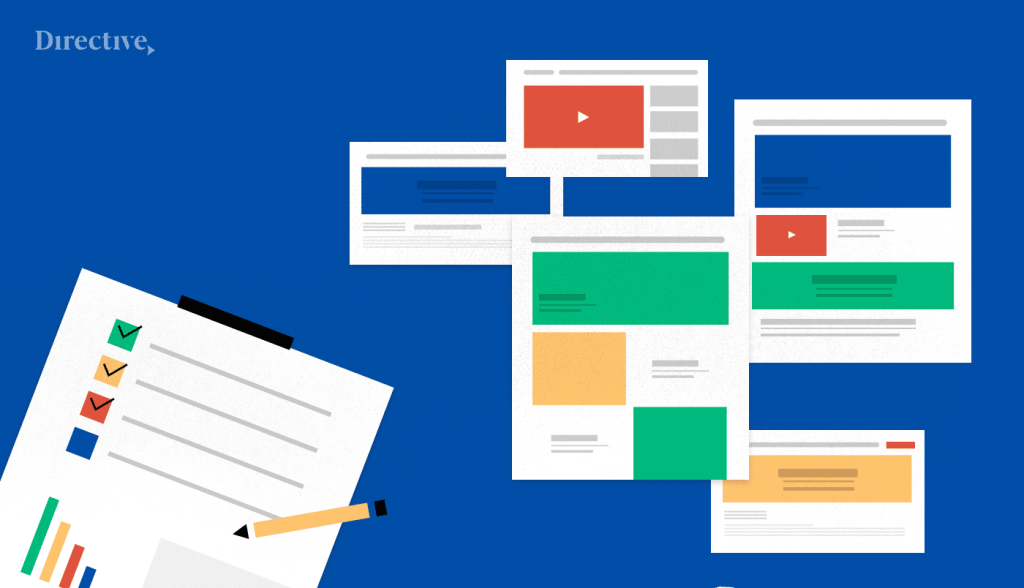 Performing a Content Audit before Creating a SaaS Content Strategy
Content is a valuable resource and can repeatedly add value across platforms if managed, optimized, repurposed, and updated effectively.
Great content allows you to reach out to certain target audiences and provide them with information. As a result, providing excellent content is a delicate gesture that demonstrates a willingness to assist readers and, as a result, draws them to your site, helping rather than interfering with their journey and motivating them to engage with you.
However, you may discover that even thinking about your content pile is intimidating. With no specific content focus, aim, or purpose, coming up with and executing a content strategy can feel overwhelming and unmanageable. Good thing there is an answer to get around such a dilemma — Content Audits.
A content audit is a systematic documentation of every content generated on your website, allowing you to examine, purpose, and improve existing content for optimum growth.
Content audits can help you improve your site's reach with effective SEO for SaaS. They reveal where errors should get fixed, such as broken links. This feature allows you to improve your performance. When doing a content audit, your goal should be to find ways to connect with your target audience on a deeper level.
Ultimately, this gives you a clearer idea of the type of material you should generate to attract and target your specific users.
Performing Competitor Content Audits to Stand Out From the Competition
As every SaaS business aims to stand out against a sea of competitors, it has become a tough world with fierce competition in every niche. Competitive Auditing, on the other hand, can bring that competition to work for you.
A competitive audit aids your company to determine where its competitors are in terms of SEO  and what makes them more visible online. The objective is to figure out what methods are working for others in your industry so that you may adapt and leverage them to obtain a competitive advantage. Specifically, it can help:
Learn and Discover new Marketing Channels
Determine what Customers Want
Develop a better Unique Selling Proposition (USP)
Leveraging Content with Best Design Practices
Without eye-catching headlines and graphics, modes of consumer-business interaction, and a good website page layout, you will waste great content no matter how essential.
An effective business blog is essential for attracting new readers to your website looking for information and solutions to their questions. While providing content reliably is critical to ensuring that you are informing your audience, having content is not enough. You should make it as simple as possible for visitors to access and consume your information.
Ultimately, you need a website design that enhances the reading experience and highlights the most important information to assist in shaping and optimizing the readability of your material.
To assist you, below are the most crucial design elements to include in your website's design: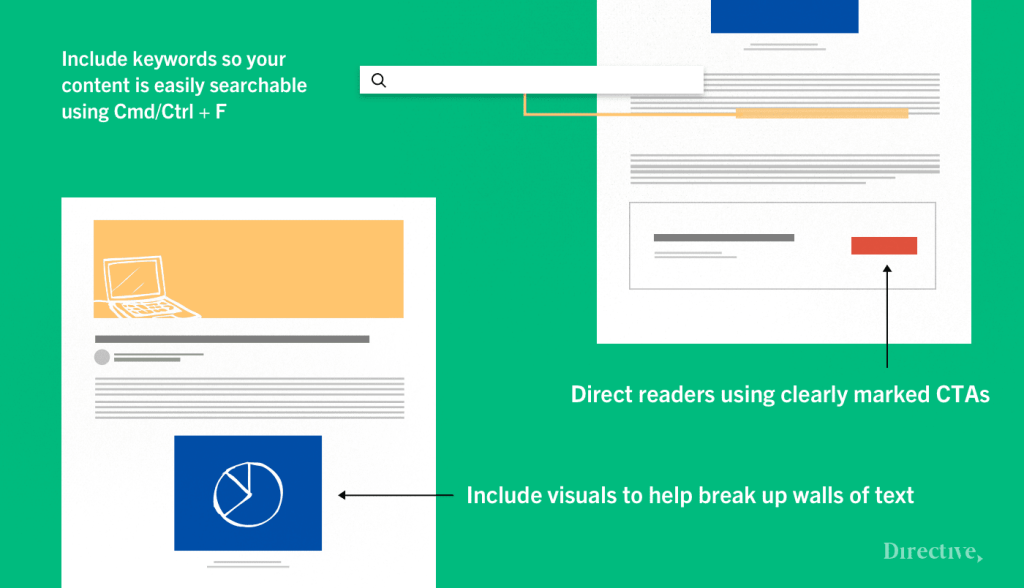 Visuals and Animation
Visuals in your material, such as images, charts, graphics, icons, animation, and even videos, can assist with illustrating a topic faster than words alone. However, they also break up blocks of text, giving the user an added reason to keep scrolling and making the reading experience more delightful in general, contributing to increased engagement.
Keywords
A good structure is not enough, especially for the longer-form posts: You need to make it easy for your reader to find the stuff they are looking for without scrolling endlessly. Readers looking for anything specific will frequently use the Command-F or Control-F functions to search for keywords on a page, so make sure all of your text is searchable, including pull quotes and tables. As a result, your content should constantly get prioritized.
CTAs
Most marketers do not merely develop useful content for the sake of it. Eventually, your business would like readers to do something more valuable on its site, such as subscribe, contact them for more information, or perhaps buy your product. Compared to brands that do not employ content, a solid SaaS content strategy can improve conversion rates, but only if visitors do what your CTA wants them to do. That is why it is crucial to get your CTAs right. Otherwise, you are essentially wasting your time and effort.
Content Structure
Unfortunately, only a small percentage of those who come across your article will read it thoroughly. Thoughtful content structure or style can encourage viewers to read more, browse deeper, understand what they are interacting with, and discover what they are searching for more quickly.
To assist them, you should do everything possible to attract their attention with engaging and relevant material and demonstrate what they will gain from reading your content.
Building Winners Based On Winners: Creating Skyscraper Content
When talking about a quality content strategy, you cannot deny that SEO has become a household name.
Over time, search engine optimization tactics have evolved significantly. Search engine optimizers and digital marketers might attain high positions on SERPs (Search Engine Results Pages) a few years ago using black hat keyword tactics. Today, white hat ranking tactics such as natural link development and providing informative inbound content are now actively encouraged by SERPs.
The skyscraper technique comes into play here.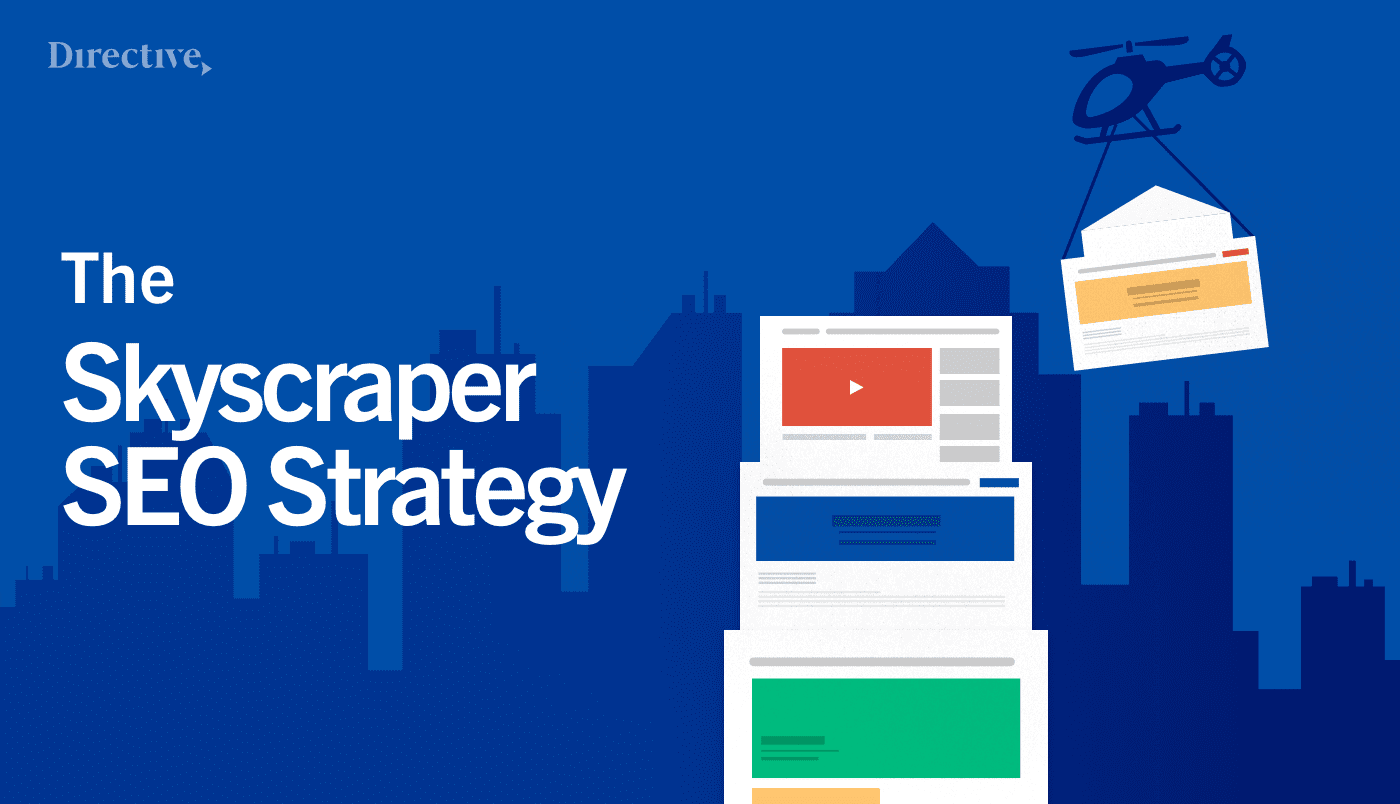 Brian Dean of Backlinko created the skyscraper SEO strategy. Dean explained his approach and executed it repeatedly, with success, for his clients after famously employing this strategy to double his website traffic.
In essence, the Skyscraper Technique is a research and content development framework that tries to make your site the tallest "skyscraper" on the Internet — you become the center of attention.
The goal of SEO skyscraper construction is to be bigger, better, newer, more engaging, and more relevant than the other websites with comparable topics.
The SaaS content strategy and creation process for the skyscraper approach consists of four steps:
1. Selecting Keywords
Getting the appropriate keywords for a high search rank is a skill. To improve this, the following should guide you in choosing your keywords. Your keywords should be:
Relevant to your business and your client's interests
Valuable in terms of traffic
Something about which you can make interesting material
2. Analyzing the Top Ranking Content For Your Selected Keywords
It is time to look at the competition when you have chosen a keyword. When analyzing and evaluating the content, consider the following questions:
Do you have content competitors who are attempting to outsell or outperform you?
Are these companies, products, or services relevant to your industry, product, or service?
What information or queries are lacking from these results that users in your industry want?
3. Creating Content That Is Better Than the Current Ranking Results
While Google has its algorithm, individuals ultimately pick which website is the best for their requirements. On that note, "better content" can refer to a variety of things, including:
Content that a native speaker of your target language writes
Results yielding better metadata
Content that is more visually appealing
Short, easily consumable paragraphs
CTAs that are simple to complete and have clear solutions
4. Checking Backlinks and Doing Outreach
Finally, look at the sites that link to yours to see any fresh prospects for backlinking. Contact and reach out with these possible partners and request a link to your professional content. This feature will help you climb the Google SERPs, especially if the people connecting to your material are a page or two below you.
Why Scaling Content Matters
When creating your content strategy, it's important to note that to dominate the SERP's you will need to put in the time and effort to create the content that works. Investing in a content strategy is one of the most impactful strategies you can implore to increase your chances of rising above the competition.
Think of it as creating a library of knowledge. Google takes note of these efforts and rewards you with search result market share! The stronger your scaled content strategy is, the harder it will be (and more costly) for anyone to compete! 
Conclusion
While the SaaS market should rise to a whopping $220.21 billion by 2022, the competition is heating up. As a result, having a SaaS content strategy in place that can withstand the fierce competition in this space is critical.
In this regard, the Skyscraper Technique is a terrific technique to gain quality links by following a proven process, and it is a tactic that can scale up to drive success in this area. Combining great content with excellent links is still a winning formula, and it is a content strategy that, when executed correctly, can exact organizational growth and development.
Have more questions regarding building a winning strategy? Contact us today and let us walk you through our proven strategies that deliver results!
Keep reading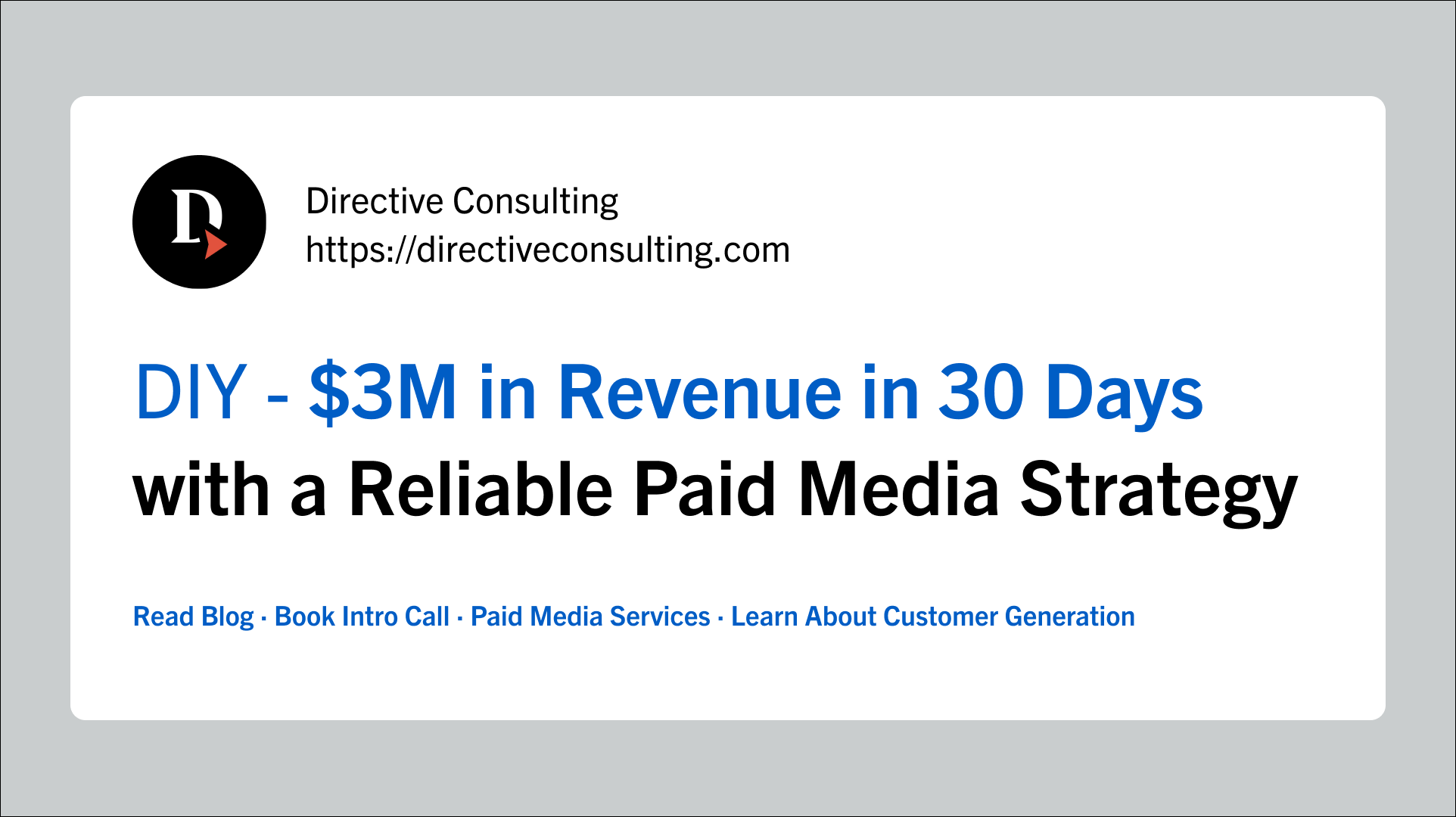 PPC
DIY: $3M in Revenue in 30 Days with a Reliable Paid Media Strategy
Social Media
Boost Your LinkedIn Engagement by 22% with These 3 Content Types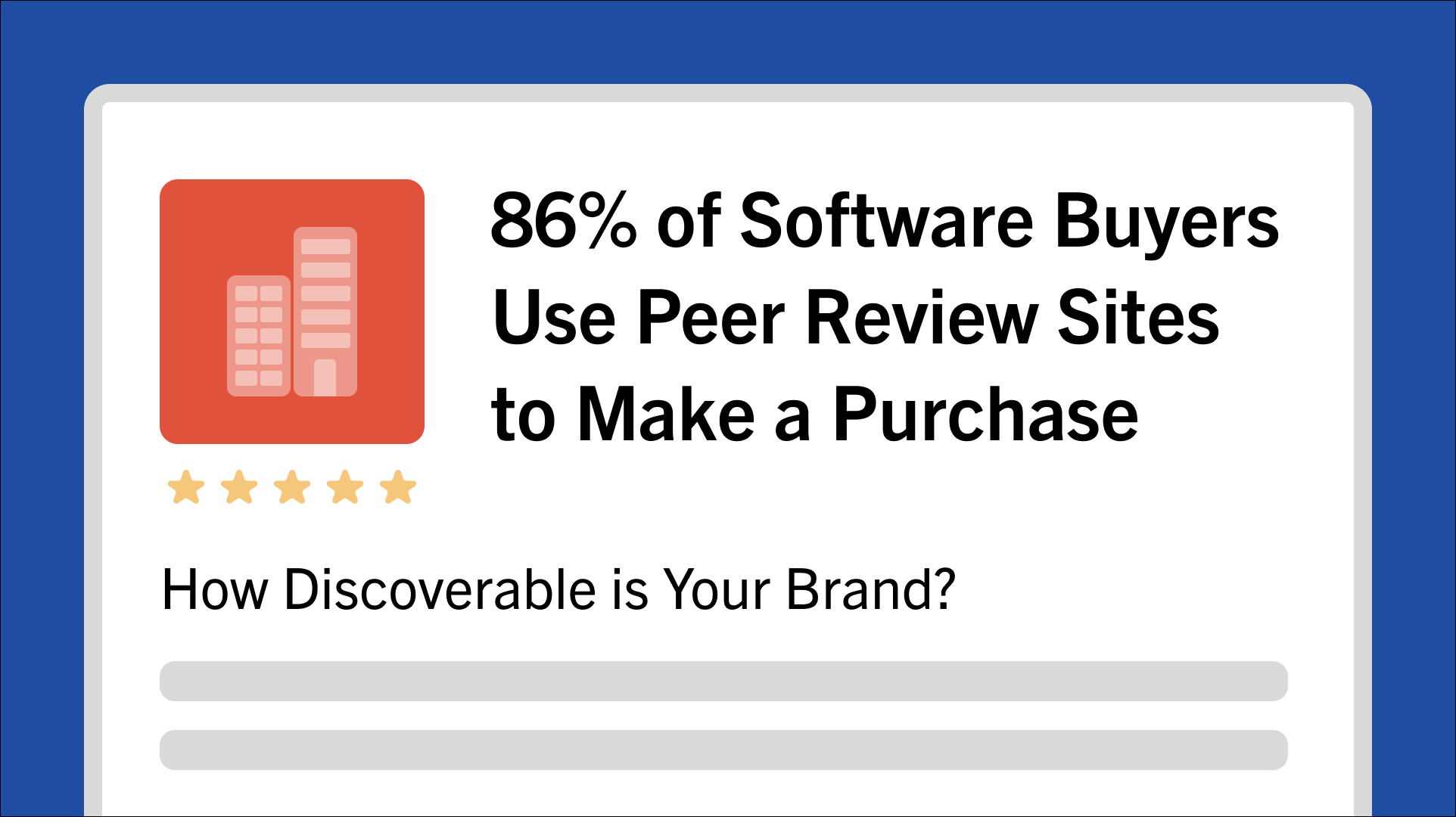 Sales
86% of Software Buyers Use Peer Review Sites to Make a Purchase. How Discoverable is Your Brand?