Automotive Marketing Software (SEO Report)
March '22 Pulseline SEO Market Report
Pulse Top 10 SEO Ranking for Automotive Marketing Software
See the Top 10 SaaS SEO ranking for Automotive Marketing Softwares based on Directive's proprietary digital marketing data tool: Pulse. Pulse is updated every month with fresh search marketing data. We then curate a custom ranking using Pulse to create the weekly Pulseline report, published 4 weeks after each monthly update to give historical context to the data.
Be sure to download the Pulseline Report to see how the top 10 CMS companies hold up against one another according to Pulse's own Directive SEO Score.*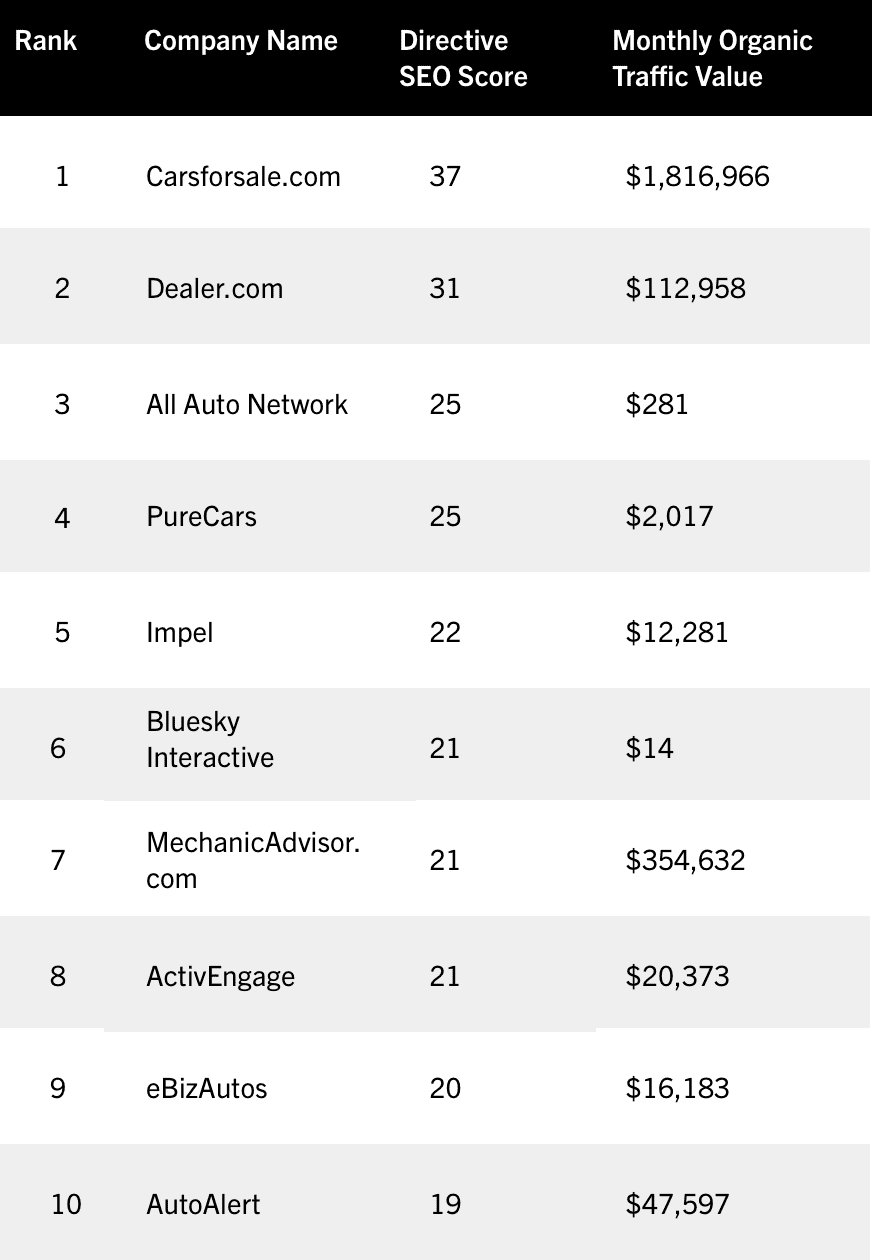 *Directive Score: This metric is a weighted calculation of all the aggregate data combining paid metrics, organic metrics, and estimated spend that calculates the strength of a brand's visibility online (scored from 0-100).
If you're interested in more first-party competitive data and comprehensive rankings of different SaaS industries, be sure to sign up for Pulse. Even with a free Pulse account you have access to all Directive's custom Pulse Data – updated every month.
But if you sing up for a paid account you can even customize your competitive research to finally have the all-in-one comparison tool that we've all been waiting for!