15 B2B Marketing Books You Need to Read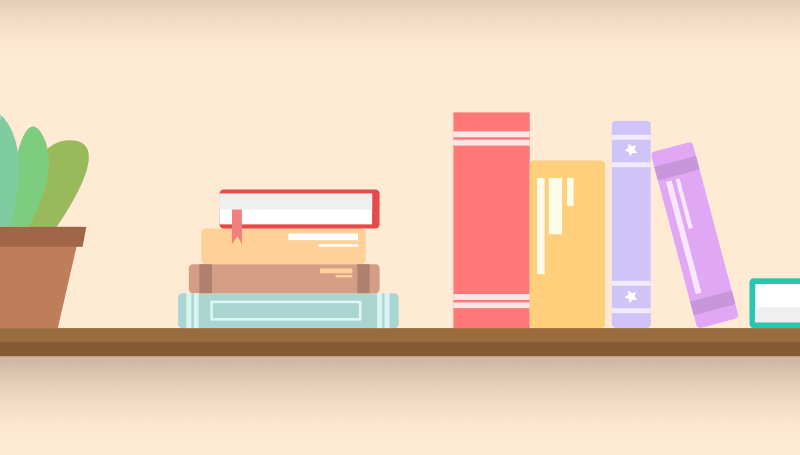 The best B2B marketers are always looking to improve their craft and hone their skills, which is why the following 15 B2B marketing books are required reading for any marketer looking to create and foster lasting inter-business relationships. As time passes, new research emerges, new marketing techniques are created and applied, and new tools appear in the industry, further transforming the game. With this in mind, you want to make a point to not just keep up, but stay ahead of the crowd, always improving your skills and pushing your horizons. In short, the more you learn, the better you'll market.

Why You Should Always Be Expanding Your B2B Marketing Knowledge Through Reading
B2B marketers are in an industry that is always changing and growing, expanding and updating with new trends and information. None of the knowledge about marketing is ever static, meaning that there is always someone in the field compiling all this new information into a consolidated source. Any B2B marketer worth their salt will take advantage of this reality and grab, read, and extensively study every B2B marketing strategy book and article that they can find. Even if it's not a recent publication, if it's new to you, its worth adding to the shelf so that you can increase your knowledge and improve your work. These fifteen books are a great resource to marketers of any age and stage, so check them out and give them a read.
1. Driving Demand: Transforming B2B Marketing to Meet the Needs of the Modern Buyer by Carlos Hidalgo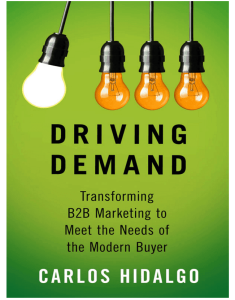 Thanks to its accessibility and popularity amongst professionals in the field, this 2015 go to guide for B2B marketing tops our list. Written by the CEO and Principal ANNUITAS, Inc., Carlos Hidalgo, Driving Demand is often the first thought when it comes to literature on B2B marketing strategy. Driving Demand offers clear instructions on how B2B marketers and organizations can change up their management in order to positively transform their marketing and sales roles. Hidalgo highlights the fact that most B2B marketers are unsure of where to begin when changing the course of their marketing because they do not have the training nor the experience needed to make any lasting change. With this book in hand, however, even the most novice marketer can learn how to bring drastic transformation to their marketing strategy.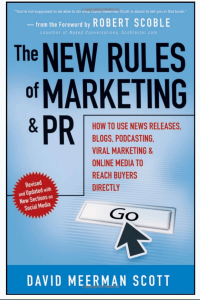 The New Rules acknowledges that, yes, things have changed, but this doesn't mean you have to be left in the dust. David Meerman Scott's 2007 book is now in its 5th edition, but its central message is still just as clear as ever: you can use the might of the Internet to get your message to just the right people at just the right time. This book helps marketer's tweak and sharpen their marketing skills, ensuring that modern business is always done right.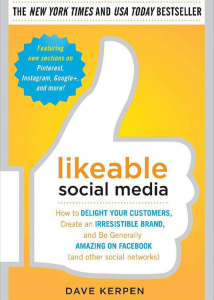 Your social media presence is one of the most important parts of your marketing strategy, which is why Dave Kerpen's book focuses heavily on creating a "likeable" social media presence. "Likeable" is the operative word because, as Kerpen emphasizes, a friend's recommendation through "word of mouth" is the most powerful advertisement a business can have. With Kerpen's 2011 book, B2B marketers will learn to listen to and engage with their customers, forging real connections that will in turn inspire customers to spread the good word about their businesses.
4. Jab, Jab, Jab, Right Hook: How to Tell Your Story in a Noisy Social World by Gary Vaynerchuk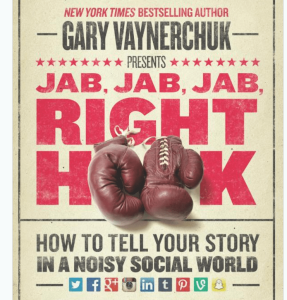 This book takes a different look at the use of social media when it comes to your B2B marketing strategy. Vaynerchuk points out that, though social media makes the world smaller and more accessible, you can't become complacent in your use of it. Instead, Vaynerchuk portrays how communication, virtual or otherwise, is still key, and how context is just as important as it ever was. Bottom line, while quality content is important, developing high quality content tailored for specific social media platforms and devices takes things a step further. Anyone can use social media, but only a few can use it to their B2B marketing advantage.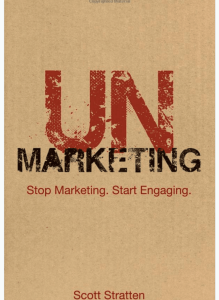 Another social media book that focuses on building close customer relationships makes the list with Scott Stratten's 2009 publication, UnMarketing. In his book, Stratten identifies how to bring in the right customers for your business and aesthetic. Stratten provides new data on how to effectively build the right relationship with your clientele using social media, leading to a strong foundation with your customers that can only keep growing. You can also pick up Stratten's 2016 follow-up to UnMarketing: Unmarketing: Everything Has Changed and Nothing is Different. This newer title includes fresher, more modern marketing tactics that are better suited to the age of social media where millennials are quickly becoming the target audience of B2B marketing. Both titles are worth having on the shelf!
6. Content Inc.: How Entrepreneurs Use Content to Build Massive Audiences and Create Radically Successful Businesses by Joe Pulizzi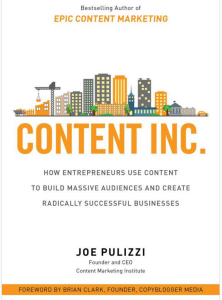 Content Inc. provides readers with a new, innovative model for entrepreneurial success. By focusing on product first, rather than customers, Pulizzi introduces a reversed entrepreneurial approach that helps businesses find cost-effective ways to reach the right customers. With a six-step business-building model, Pulizzi flips the traditional entrepreneurship script in his 2015 marketing how-to guide.
7. The Content Formula: Calculate the ROI of Content Marketing & Never Waste Money Again by Michael Brenner with Liz Bedor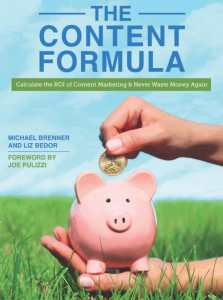 This 2015 title by Michael Brenner and Liz Bedor is all about saving B2B marketer's money. In their book, Brenner and Bedor discuss how wasted and unused content can actually cost B2B marketers up to $50 billion a year. No matter the size of your business, that's undoubtedly a ludicrous amount of money to go down the drain year after year. With this in mind, The Content Formula focuses on helping discern whether the content you are producing and using is providing an optimal return on your investment, and what to do if it is not.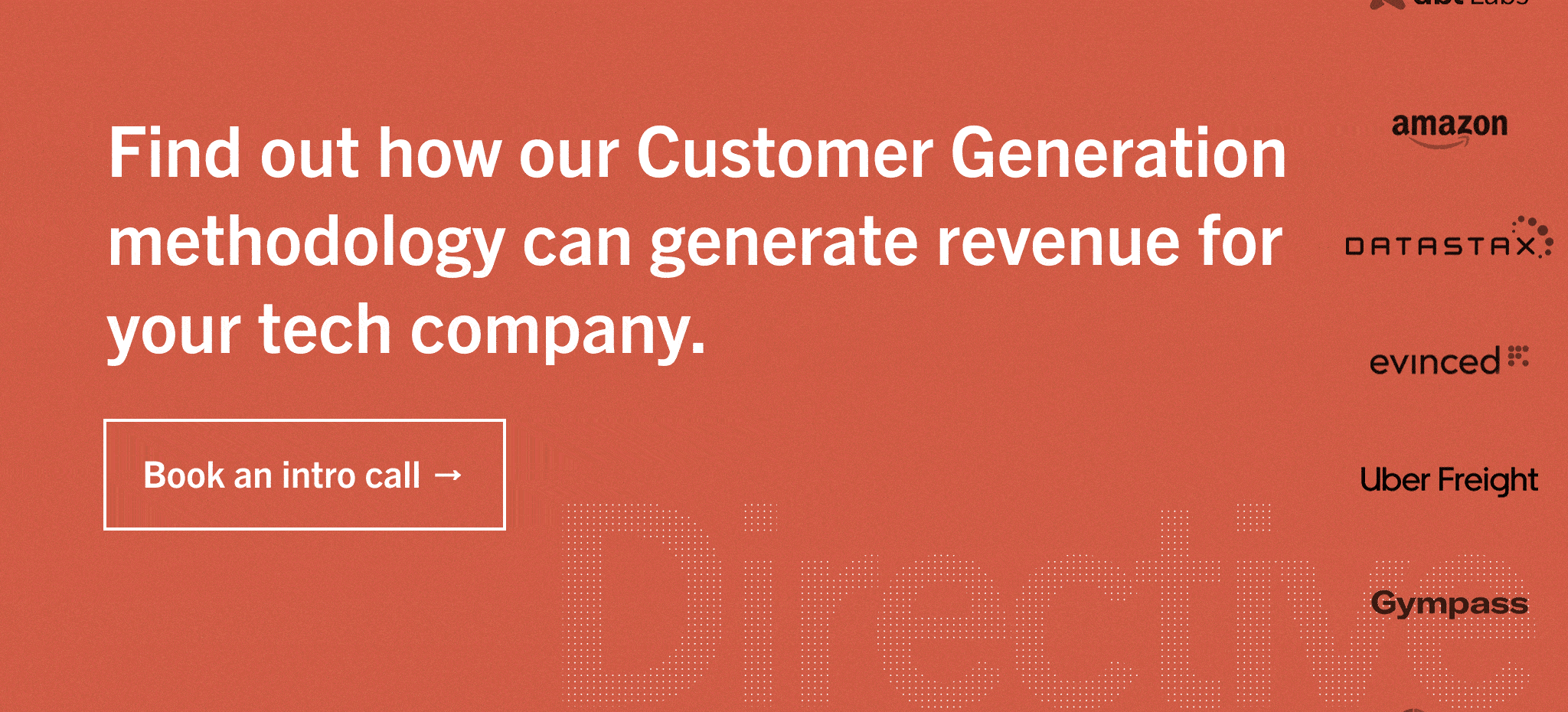 8. Everybody Writes: Your Go-To Guide to Creating Ridiculously Good Content by Ann Handley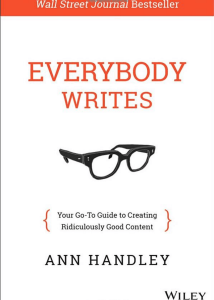 In her 2014 guide, author Ann Handley teaches you how to make your content stand out from the thousands of other pieces of content available online at any time. Even with so much content crowding the web, Handley offers readers specialized, fool-proof ways to get noticed and bring in the right attention for the business.
9. The B2B Executive Playbook: The Ultimate Weapon for Achieving Sustainable, Predictable and Profitable Growth by Sean Geehan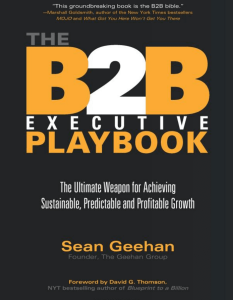 The B2B Executive Playbook is your ultimate guide to successful B2B marketing. By pointing out the differences between B2B and B2C marketing, author Sean Geehan has crafted a guide that will teach your organization how to thrive and flourish using the best business and marketing practices around. Predictable and Profitable growth not only helps a business flourish, it also gives marketers a clear understanding of how and where marketing practices should be focused.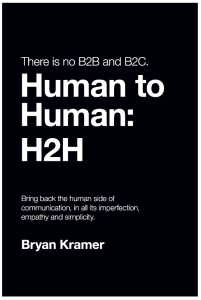 Kramer's 2017 title is a short read at just 68 pages, but it certainly packs a punch. It's all about remembering the humanity within the businesses you're working with, and capitalizing on that. Though B2B marketing is big on remembering to focus on logic rather than emotion, marketers should be careful to consider the humans behind the businesses they're working with. Instead of losing emotion and social awareness, Kramer encourages readers to put special emphasis on human-to-human relations—focusing on real connections, sincere communication, and appealing to the humanity within us all.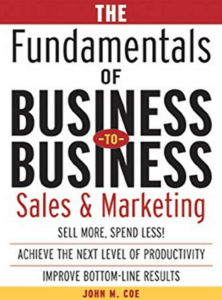 John M. Coe covers everything from database marketing to accurate ROI measurement in his The Fundamentals of Business to Business Sales and Marketing. A book perfectly tailored for B2B marketing as well as sales, Coe's guide is perfect for marketers and executives looking to combine traditional B2B sales techniques with new and effective modern technologies such as social media platforms.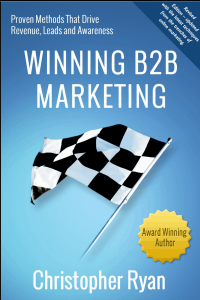 Winning B2B Marketing is an effective guide that teaches marketers how to build the best B2B marketing and sales operations for their business needs. Author Christopher Ryan focuses on helping marketers learn how to create a marketing model that creates awareness as well as returns revenue frequently and predictably. In short, this 2014 title offers strategies and tactics such as utilizing social media platforms, aligning market and sales efforts for success, generating marketplace awareness, and more designed to boost your success as well as build up your business quickly and effectively.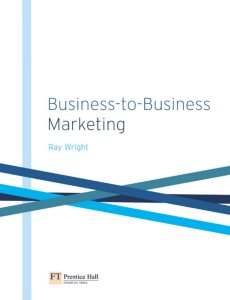 Even the most seasoned B2B marketer can benefit from going back to basics, and Rat Wright's 2003 book, Business to Business Marketing offers a comprehensive look at the fundamentals of B2B marketing strategies. Though this book is best suited for young professionals, undergrads, grads, and post-grads, it offers pertinent information for B2B marketers of all skill levels.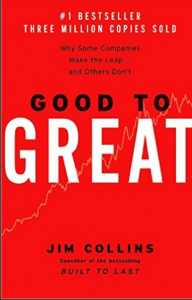 First published in 2001, Jim Collins' publication Good to Great has been a #1 bestseller amongst the B2B marketing industry for years. A certified classic, the book is based on a study of companies created by Collins' himself and a team of his researchers. Their findings returned useful data on companies that beat their averages in the stock market as well as maintained certain levels of success for long periods of time. For both B2B business owners and marketers, this book can help identify areas in which you can grow your business and improve customer relationships exponentially.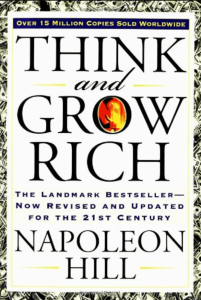 The last title on our list is Think and Grow Rich by Napoleon Hill. This 1937 classic was conceived and written during the Great Depression, so you can rest assured it contains some tried and true lessons that can help entrepreneurs, business owners, and marketers succeed no matter what the circumstances. Inspired by Andrew Carnegie, Hill's title places heavy emphasis on personal development and how this can lead to success in any field. It may be older, but this book of basics is certainly required reading for any B2B business owner or marketer looking for ways to last long in the game and retain resilience in even the hardest of times.
Conclusion
In closing, it's important to remember that as a tech marketer, you can benefit from picking up any of these titles (and more!) and adding them to not just your reading list, but your permanent bookshelf. Staying up-to-date with the latest tech marketing trends and strategies is crucial for achieving success in today's fast-paced business landscape.
If you need help implementing these strategies or want to take your tech marketing efforts to the next level, you can count on our expert tech marketing team to get you there. We specialize in Customer Generation and have a proven track record of delivering exceptional results for our clients.
Book a call with us today to learn how you can gain a competitive edge in tech. Let's work together to drive meaningful growth and achieve your revenue goals!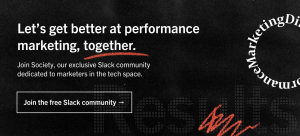 Keep reading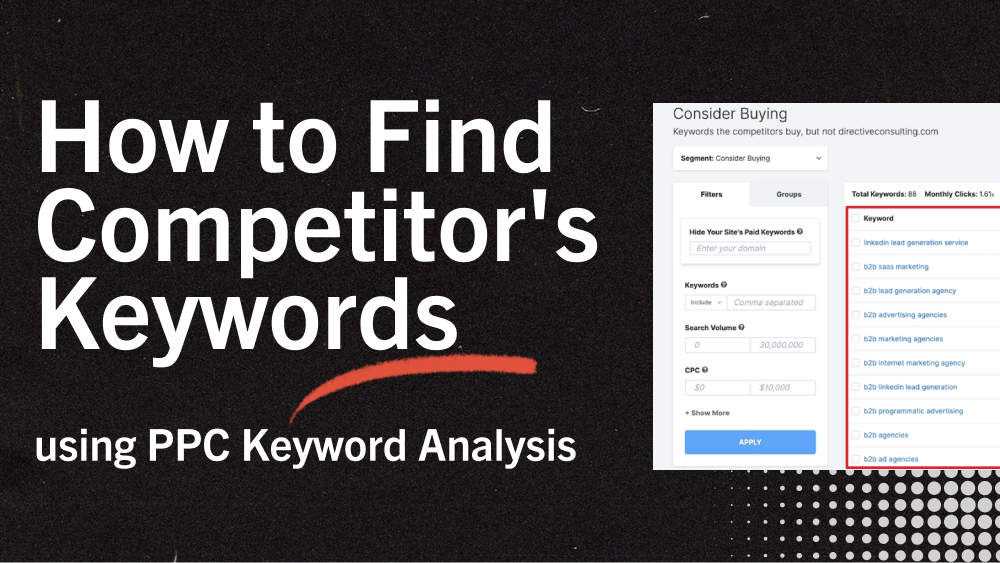 PPC
How to Find Competitor's Keywords with SpyFu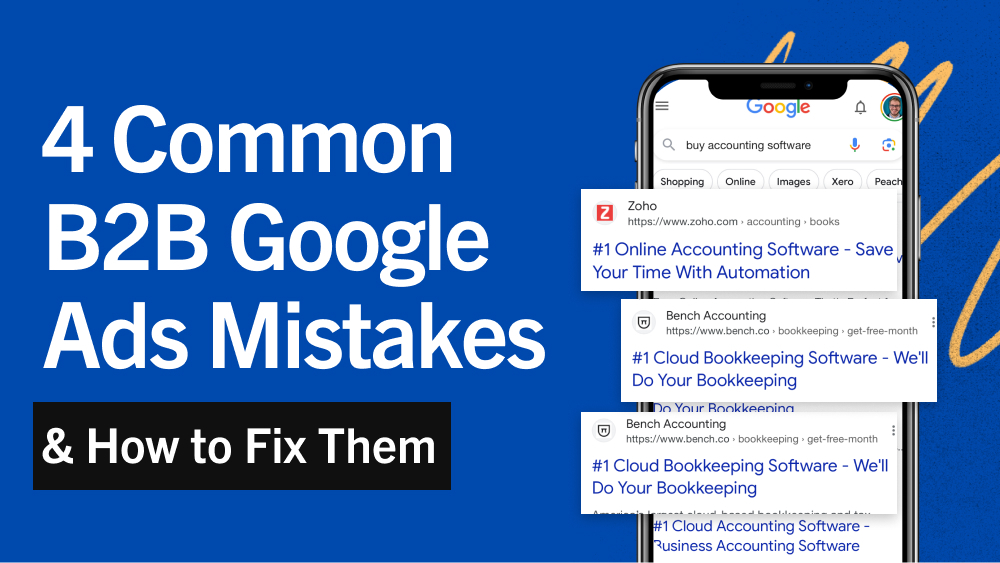 B2B
4 Common B2B Google Ads Mistakes and How to Fix Them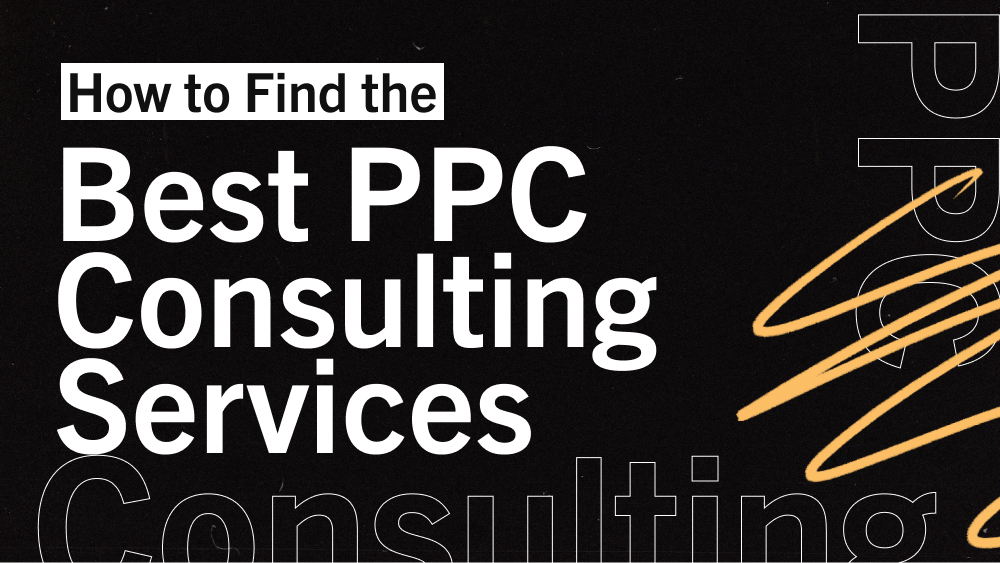 Agency Life
How to Find the Best PPC Consultant Services