3 Reasons Why B2B Social Media Marketing is Your Secret Weapon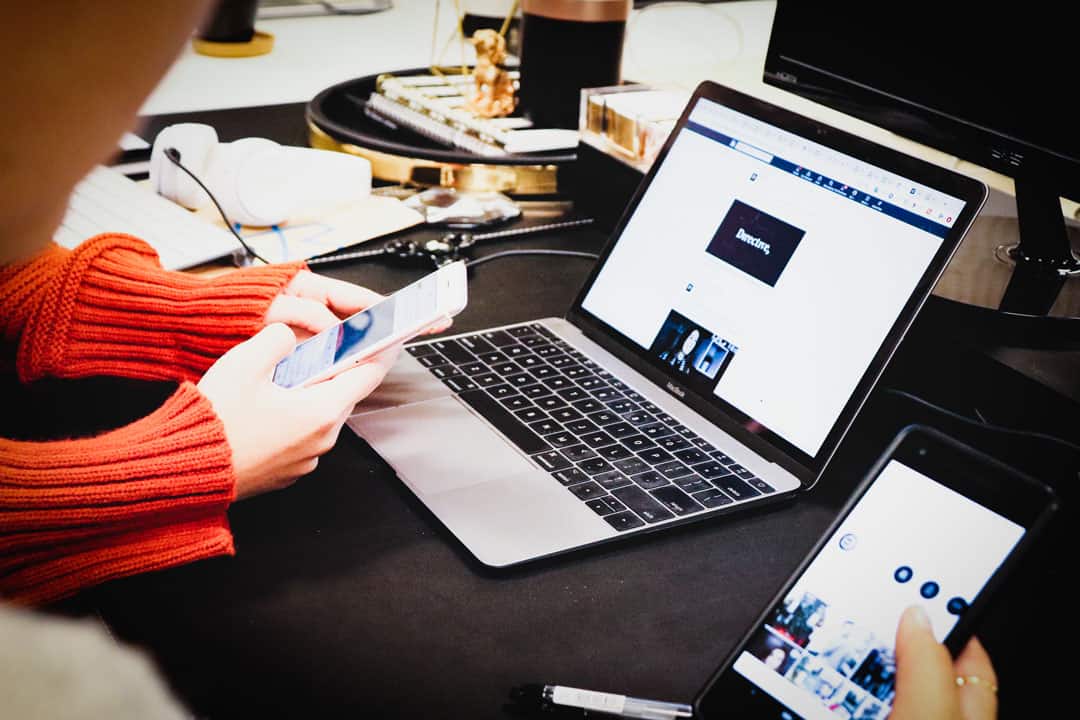 There is no doubt that B2B social media marketing has become an increasingly dominant key ingredient for a successful marketing strategy — but first, what is social media marketing? Why is it important?
In this article, we'll clearly define what social media marketing is is as well as outline three reasons why it's essential to push your B2B business' marketing blueprint past your competitors.
Let's get started!
What is Social Media Marketing (SMM)?
The objective of social media marketing is to use social networks and applications, such as LinkedIn, Facebook, and Twitter, to promote services and/or products, and increase brand awareness through creative marketing techniques, like ads and shareable content.
This cultivates customer feedback and builds an online presence on lucrative social platforms. Nowadays, it seems if you're not on social, are you even around?
Omobono surveyed 115 marketing specialists in the B2B space and found that 79% ranked social media as the most effective marketing channel. Additionally, 38% also stated that if they had extra budget for next year, they would put it towards their social media channels.
Adding LinkedIn to your marketing strategy alone would be a tremendous opportunity to impact your business positively.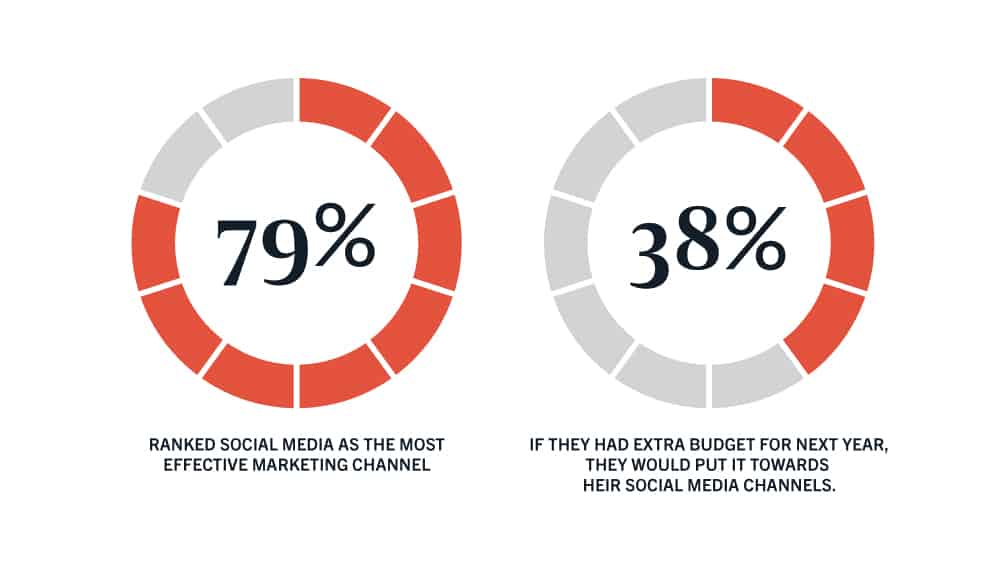 LinkedIn is the number one social media platform for B2B companies. As of 2017, LinkedIn has attained over 500 million members. More than 95% of B2B companies have used LinkedIn in their marketing strategies, according to Content Marketing Institute.  LinkedIn's Marketing Solutions Blog states that 61 million LinkedIn users are senior level influencers and 40 million are in decision-making positions.
This illustrates that the decision-makers you're trying to reach are all active on LinkedIn. With that being said, let's go over more reasons why B2B social media marketing is crucial for your success.
Below, I'll dive into the three key benefits of social media marketing. 
1. Build Community, Boost Brand Awareness
Moving forward, it seems like common sense. If you want to grow your business, people need to be familiar with your brand. If more people know about what your company is doing and how your latest products/services can impact them, the more you'll bring in the big bucks.
THE place to increase your brand awareness is through social media.
Establishing trust with potential and current customers is of utmost importance and increasing your B2B business' brand awareness can help to develop that trust further.
Think of forming a positive community with your followers… is your content worthy of sharing to them or are you just blasting them with things they can buy from you? Sometimes, your audience isn't interested in buying your product at the time but maybe down the road, know how to address where they're at in the consumer decision-making process!
Treat your audience as a relationship and treat them with transparency, useful content, and interact with them. Below, you can see an image posted by Adobe that might not be selling their products but helps build a sense of community with their followers. Check out the engagement comments!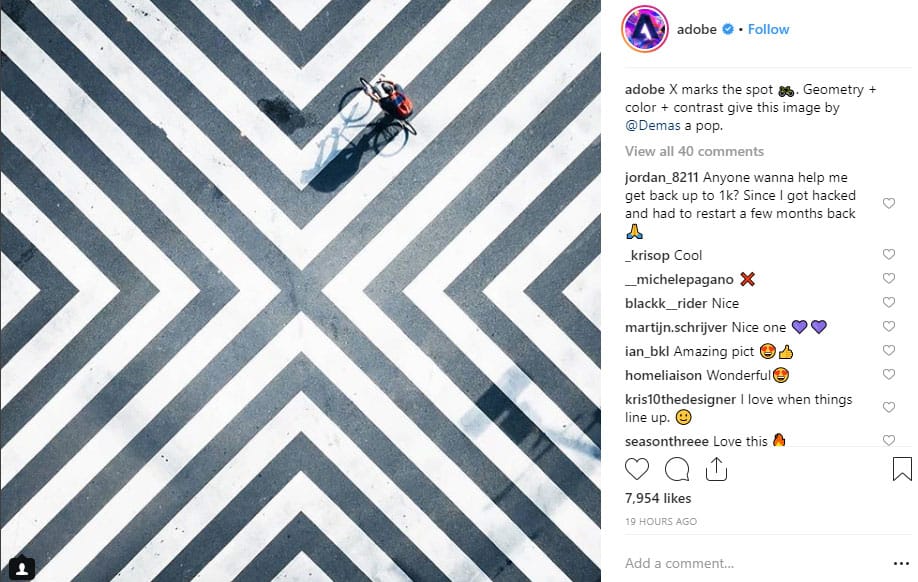 Social media networks allow B2B companies to build rapport and engage in dialogue between brand and current or potential clients. Sending a consistently clear message through valuable content and interactions on social media allows your target audience to understand what your business is like on a more personal level.
Posting valuable content that can be shared by your audience, who will then share it with their followers, increases your online visibility and brand awareness exponentially.
Here are three ways to increase brand awareness through social media marketing:
Post valuable, world-class content regularly

Stay within brand guidelines and brand identity

Be reliable and always reply to comments and messages

2. Drive Website Traffic To You
Valuable content is shared across all social platforms, which gives your business a chance to gain exposure and drive traffic back to your website.
The more quality content you share, along with proper user engagement, the more traffic you'll gain through social media. By integrating these platforms with your current marketing strategy, you'll be creating an additional channel for potential clients to find and visit your website.
Also, did I mention how quick it is for them to check your updates and bounce to your website? Time is money, my friends.
Here are three ways to boost website traffic through social media marketing:
Promote blog posts with a strategic and specific amount for each channel; they are different!

Make sure your CTAs are optimized; what do you want your audience to do?

Assess

paid social

; what budget are you working with and what channel promotion will benefit you the most?

3. Expand Search Visibility   
According to Marketo, marketers rate social media as the second-most important factor (64%) in organic search success.
Every time a member of your audience encounters a link to your site on social and shares it on their blog, Google notices. Backlinks are an essential tool for encouraging greater SEO visibility.
Social presence encourages people to search for your product, service, business name, and even your latest blog post. The number of organic searches signals greater SEO visibility to search engines, which social media can provide.
Pretty cool, right?
Search engines look at how many people you follow, how many people follow you, and how often you engage or interact with your audience to get a better understand your site and content to determine its ranking.
If you're sharing quality content, then your social media following will be prosperous and active. This proves to search engines that your site isn't spam and deserves a higher ranking on SERP (search engine results page).
Here are three ways to expand your search visibility through social media marketing:
External link building

Optimize your profile and posts for search

Publish valuable posts worthy of backlinks



Don't wait around, make these changes today and ensure quality on all platforms your company is presented on.
So What's the Point?
Overall, If you want to foster a community around your business, build brand recognition, and grow exponentially, quality B2B social media marketing can help you do so.
There's never been a better way to connect with your ideal audience than with social media marketing. Get out there and create beneficial and trustworthy content your B2B audiences will love and interact with instantly.
More Resources:
Keep reading
Agency Life
Top 5 Oldest Performance Marketing Agencies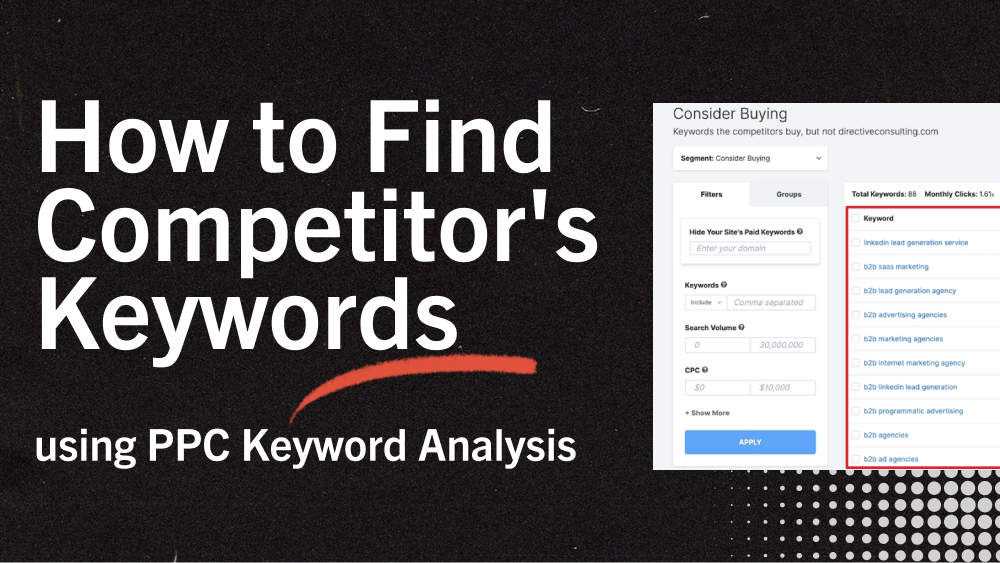 PPC
How to Find Competitor's Keywords with SpyFu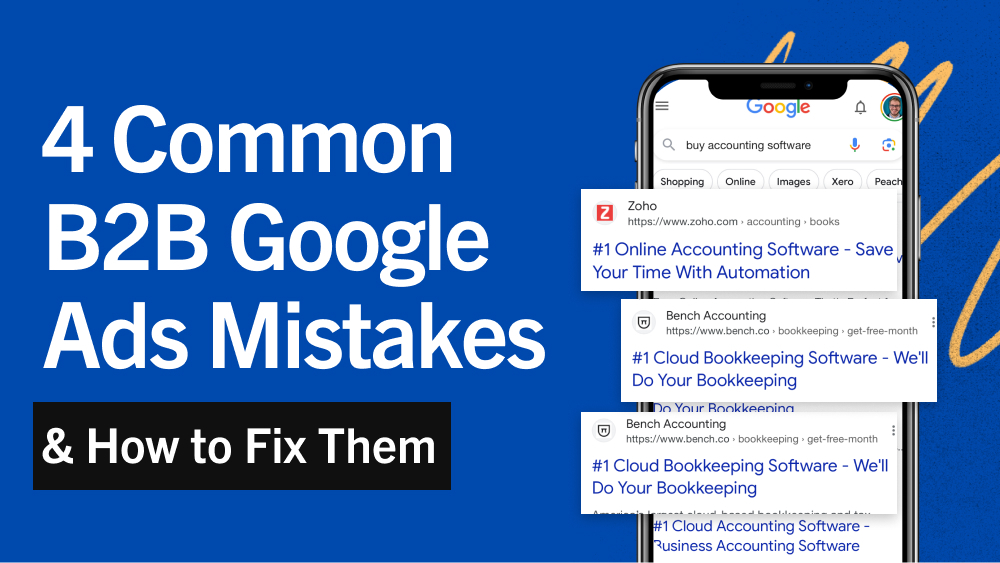 B2B
4 Common B2B Google Ads Mistakes and How to Fix Them