Share of SERP: A B2B Cheat Sheet to Maximizing Your Inbound Lead Generation from Search Marketing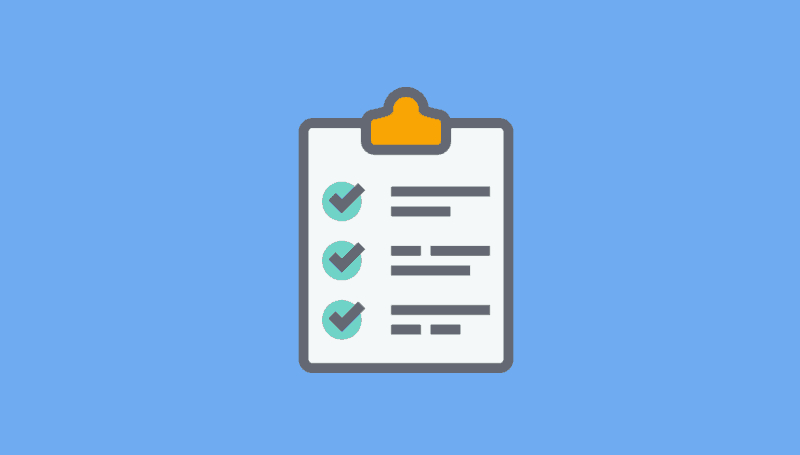 Every day, more than 6 billion queries are typed into Google.
That's more than 6 billion chances for a link to your website to appear on someone's screen.
You like your odds. But there's a lot standing in your way.

You find yourself asking a lot of questions, like "what keyword should I target?" and "how high should I aim to rank in Google search results?"
All good questions. With all good answers. And in this guide, you'll find those answers to your most burning questions about SERPs, SERP features, keyword stuffing, and, of course, more.
Keep reading to find out what you should do, shouldn't do, and could do (but may not want to do) as you embark on your journey to increase your inbound lead generation with the help of Google search results.
Q: Should I focus on monopolizing SERPs?
A: Yes
Stepping up your SEO game so that you can appear in the first position for certain keywords SERP seems like a good move.
But if you choose an unpopular keyword or a keyword that your target market won't likely be using to search for your services, you'll wind up wasting time and losing money.
The key is targeting the SERPs where your most qualified traffic is headed. Ranking third on one of those pages in better than ranking first on a page in the Boonies.
Generally speaking, being in the top three results of a SERP will have a huge impact on your click-through rate (CTR) and net you the biggest bang for your buck.
This graph from Smart Insights says it all.
For branded keywords (represented by the blue line) the CTR for links at the very top of the SERP approached 45%. For unbranded keywords (represented by the red line), the rank one link still boasted an impressive 30% CTR.

Naturally, as your page falls on the SERP, your CTR falls as well. For branded and unbranded keywords alike, links in the ninth position on a SERP weighed in at about a 5% CTR.
In other words, a link in the ninth position for an unbranded keyword receives only about 16% of the clicks the first link does. For branded keywords, that number drops to 11%.
The Smart Insights chart below puts this info in yet another light. According to their findings, the first result for a branded keyword will receive 80% of searchers' clicks, while the first result for a non-branded keyword will receive 35% of all clicks.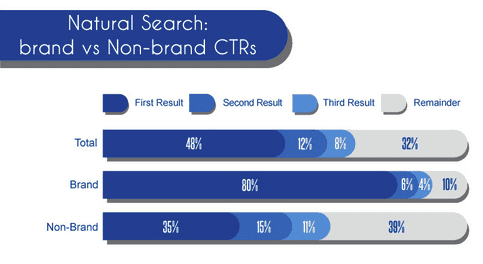 So what does all of this mean?
After all, there are tons of keywords that will be impossible to rank in the first few positions.
That's where SERP monopolization comes in. If you can't get above the fold on a top search query, you start running paid ads, working with digital placements, or getting into the News and image or video search verticals.
Basically, you do everything in your power to show up as many times as possible to get the most clicks back to your website. Even if a small percentage of those are coming from your organic (SEO) listing).
A search marketer's goal is to drive inbound leads from search. All of those things listed above still fall under that umbrella.
Q: Should I stuff my content with keywords?
A: Nope.
Keyword stuffing is such an easy way to prove to Google that your page is relevant to the search and deserves to be at the top of the SERP.
Or at least, it was a decade ago.
Adding your keyword into each and every sentence of your content today doesn't work like it used to anymore.
Sure, you want to hit the basics.
Use this guide to help you build your keyword strategy.
However, the trick is to think about semantic search.
What is the user really asking for when they type something into Google? What's the context around their question?
For instance, if you write a blog that gives tips to SMBs, your keyword may be "tips for small businesses."
Now, expand that keyword list with additional topics that might include "what are tips for small businesses," "2017 tips for small businesses," and "best tips for small businesses."
These long-tail keyword variations can help increase the number of search queries you're showing up for, exposing you to a wider base of consumers, and increasing site traffic.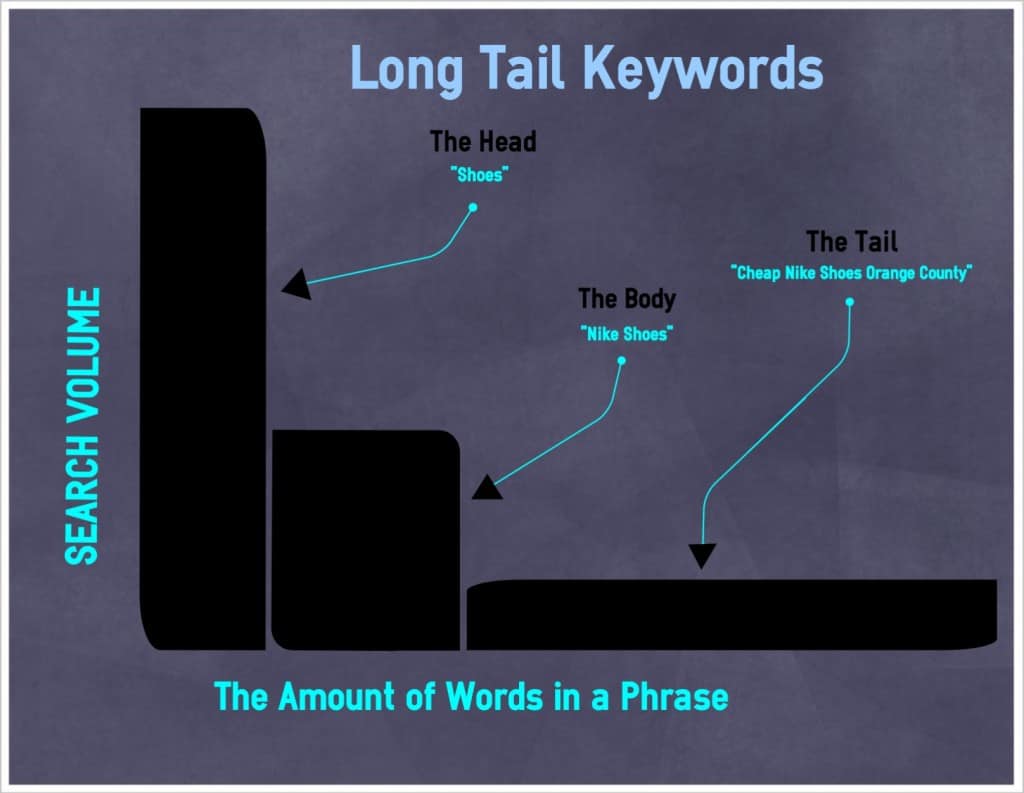 Tools like SEMrush or Moz Pro can help by quickly providing you with lists of recommended or related searches.
Here's what that looks like in Moz's Keyword Explorer.
Type your primary keyword into the search bar at the top of the screen. For example, enter "b2b content marketing":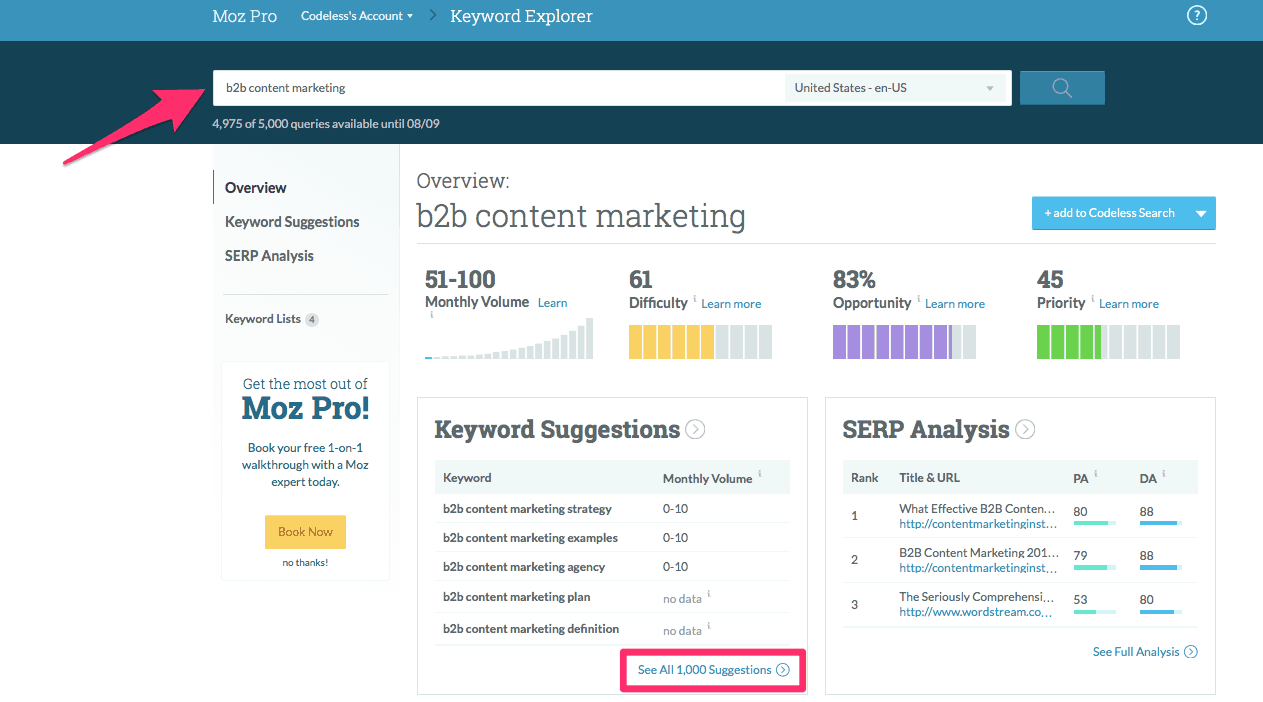 And hit enter. In this example, the Keyword Explorer finds more than 1,000 related suggestions you could use in your content.
Which you don't really have time for.
Luckily, you can group keywords together by clicking on the "See All 1,000 Suggestions" link, which will redirect you to this page: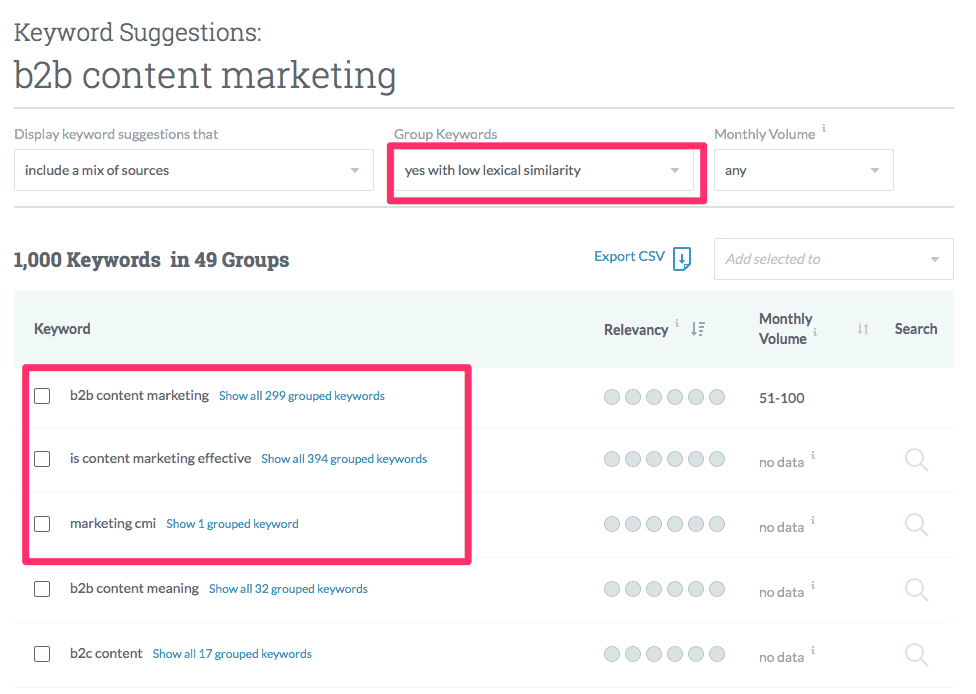 Click on the dropdown menu below "Group Keywords" and select "yes with low lexical similarity" to create a wider group.
The options are fewer, but 49 is still about 46 too many keywords to include in your copy. Select the most popular three to add to your list and work into your content.
'High lexical similarity' would give you more keyword groupings but keep the matches tighter together.
Q: Should I track SERP features?
A: Yes.
A SERP feature is any result of a SERP that isn't an organic result. SERP features can be divided into four categories:
Paid Results – search results that were bought by someone who bid on the keyword through a platform like Google AdWords

Rich Snippets – results that pull from an existing result and then add a visual element (like stars on a review)

Universal Results – additional results, such as images or featured snippets, that are not organic results

Knowledge Graph Data – panels or boxes that appear at the top or side of the SERP and compile a variety of information about the keyword
According to Moz, there are 16 SERP features you should be tracking. That list?
Chances are, the SERP you're targeting will feature at least several of these depending on the query. Moz found that about 86% of the SERPs out of the 10,000 they were tracking included a SERP feature.
And that's not even counting shopping and ad results—the number goes up to 97% when you factor those in.
The bad news? If the SERP for your keyword has a rich snippet on it, your link will receive 28% fewer clicks
But the good news? You can strategize to avoid the problem by tracking SERP features.
Here's how that looks inside Moz. Pull down the Rankings drop-down menu on the left-hand dashboard. Next, select SERP features.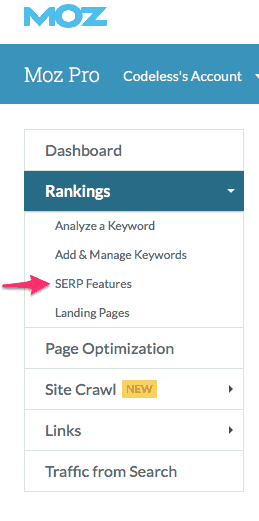 This page will provide an overview of SERP features that may be getting in the way of your campaign.
The primary graph gives data for each of the 16 SERP features listed above and how many of your keywords those SERP features appear for. Move your cursor over one of the bars to get additional data about that feature.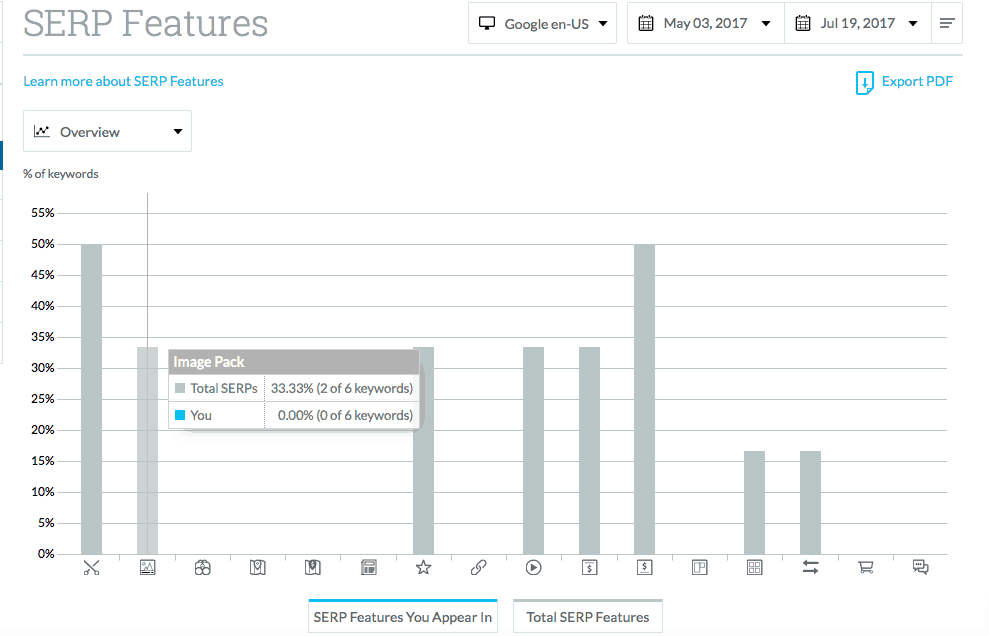 You can scroll down to get more information about your keywords, the SERP features they are competing with, and your ranking on the SERP.

With this tool, you can find out just what you're up against.
The question then becomes how can you maximize your ability to show up in all these places.
Q: Should I work around knowledge graphs and instant answers or use them to my advantage?
A: That depends.
For once, this isn't about Google. This is about you.
Your first instinct is probably telling you to pit yourself against SERP features. After all, you just learned that they're robbing you of your clicks. But if you're running a big corporation, SERP features may be helping more than they're hurting.
According to Rand Fishkin over at Moz, brands with a high brand awareness can actually benefit from instant answers.
If a consumer who already knows your brand is searching your services, an instant answer providing the price of your product could inspire that consumer to buy from you, right here, right now.
However, if your brand awareness isn't high, an instant answer may get in the way of your business plan. If someone can find information from your site in an instant answer, they have no reason to click on your link.
Research from Smart Insights shows that the problem is most prominent for websites providing commercial-related information—sales, pricing, etc.—and location-related information—routes, maps, etc. This is because they have to compete with features like AdWords and Google Maps.

While informational (red line) sites at the top of a SERP have more than a 35% CTR, location sites (yellow line) in the same position have just above a 25% CTR. Meanwhile, commercial sites (purple line) have even less than a 25% CTR.
One of the most informative (and most competitive) features to look out for is the Google Knowledge Graph, which combines information about your keyword, as well as people, places, and dates related to that keyword, to provide a comprehensive summary.
For example, if you were to do a Google search for William Shakespeare, you would see a knowledge graph pop up on the far right of the SERP.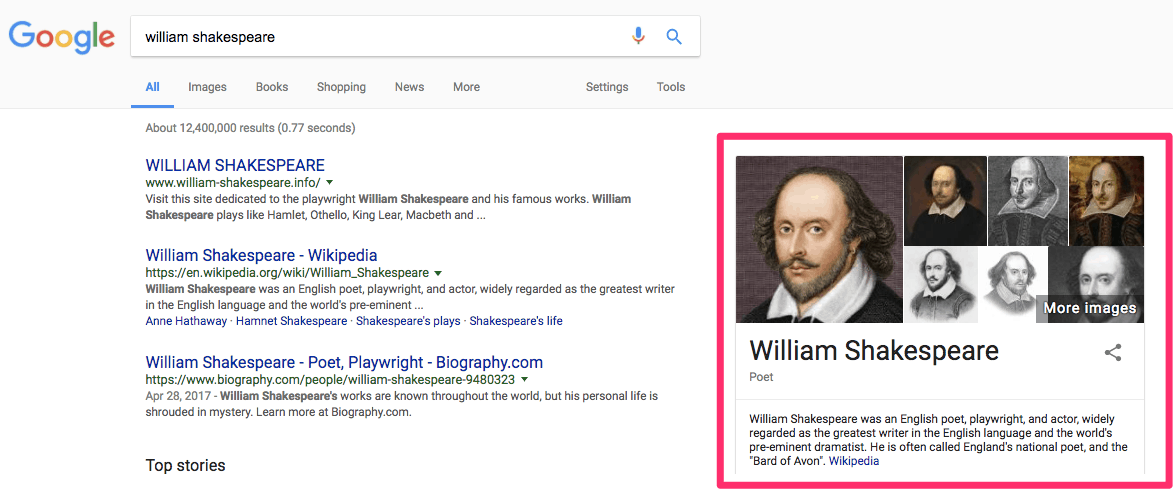 The knowledge graph gives information about the subject, as well as a link to the Wikipedia page for the keyword and a link to Google Images results.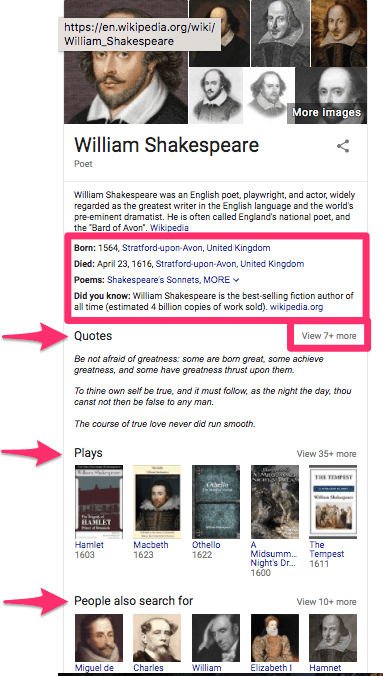 Below that, we can read about Shakespeare's birth, death, poems, memorable quotes, plays, and friends—all without clicking a single link.
Meanwhile, instant answers also pose a problem for SMBs trying to get their name out there. This feature provides an answer to your query right on the SERP so you don't have to click around to find it.
Beyond instant answers, Google also provides a list of questions "People also ask."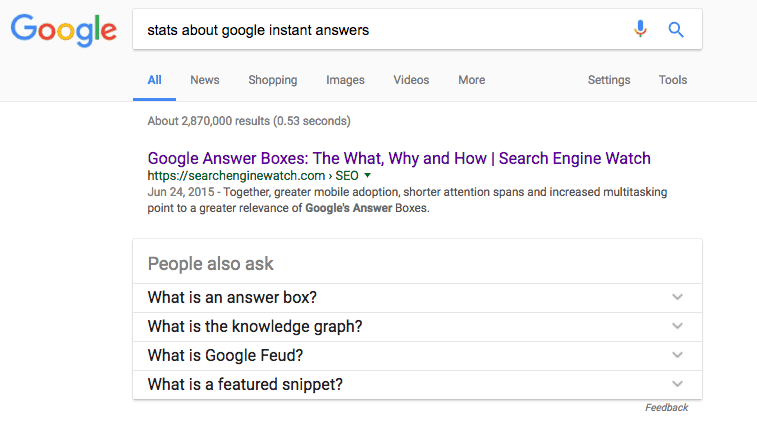 Every time you click on a question, additional relevant questions will appear.
At least, most of them are relevant.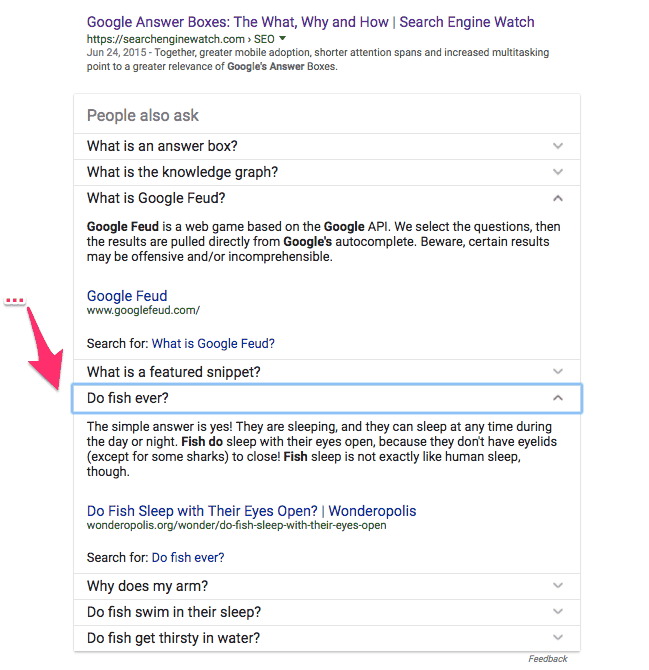 No such thing as a stupid question.
If your primary goal is to scale your brand, you may consider working to get your site information displayed in Google instant answers. Sure, this may cost you clicks, but it will help establish your business as an authority in the industry.
And that could be worth it in the long-run. According to Search Engine Land and SurveyMonkey, when consumers scroll through search results, 70% of them will click on a retailer they already know.
WordStream had similar findings in their research. According to their study, the most deciding factor for a consumer when it comes to clicking on a search result is that the website is for a known retailer.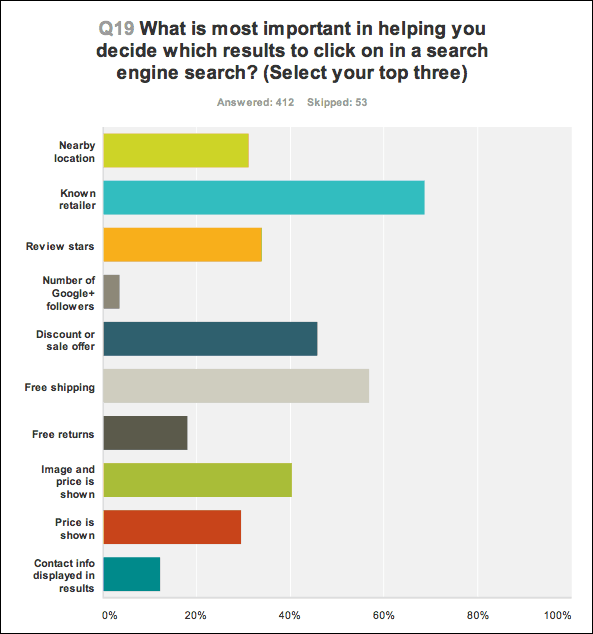 In other words, sacrificing clicks to build your brand now could lead to an increase in clicks later.
But if building your brand isn't on your to-do list, your next course of action is to work around answer boxes and knowledge graphs. You can do this by studying these features and identifying content and intent gaps.
Google is good.
But it's not perfect.
And SERP features just don't have the space to include everything. That's where you come in.
By pinpointing the information that's missing from the SERP feature you're competing with, you can build a website that knows everything Google doesn't.
For example, someone who's curious what teams Rockies player Charlie Blackmon played for previously might search for "charlie blackmon." They'll get their Google search results with a knowledge graph that looks like this: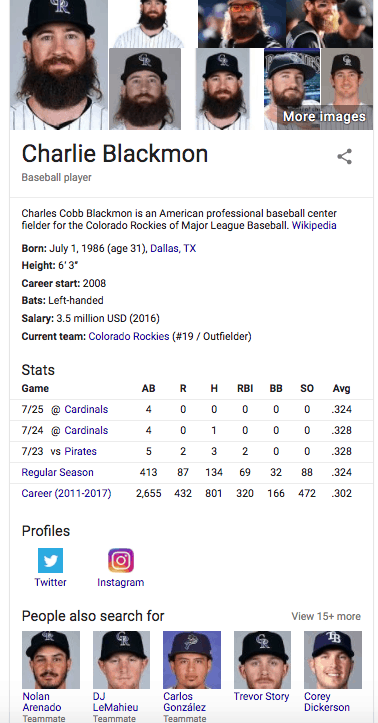 But this is not the droid they're looking for. Because the previous teams Blackmon played for are not listed in the knowledge graph, our hypothetical searcher will have to go back to the Google search bar and type in: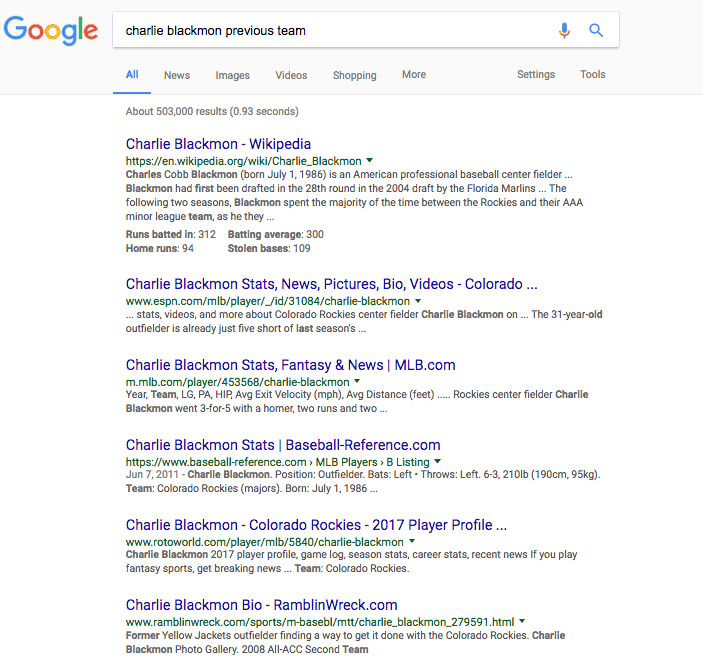 Now that the search has gotten more specific, the knowledge graph has disappeared. That's your opening. Find and fill in gaps like these to create pages that answer the questions Google knowledge graphs don't.
Conclusion
Choosing the right keyword isn't just a quick, meaningless step at the beginning of a long process.
The SERP you aim to feature on, and whether it's the right SERP for you, will affect your campaign from start to finish.
But even after you do your share of keyword research and pick a good one, the battle isn't over. Your next step is to claw your way to the top of the SERP.
After that, the battle still, actually, isn't over. Before you sit back and relax, start tracking SERP features, and have a long talk with yourself over whether you want to beat them or join them.
And then, at long last, the battle is over. Your inbound lead generation efforts have been maximized. You can relax.
Until it comes time to choose your next keyword
Keep reading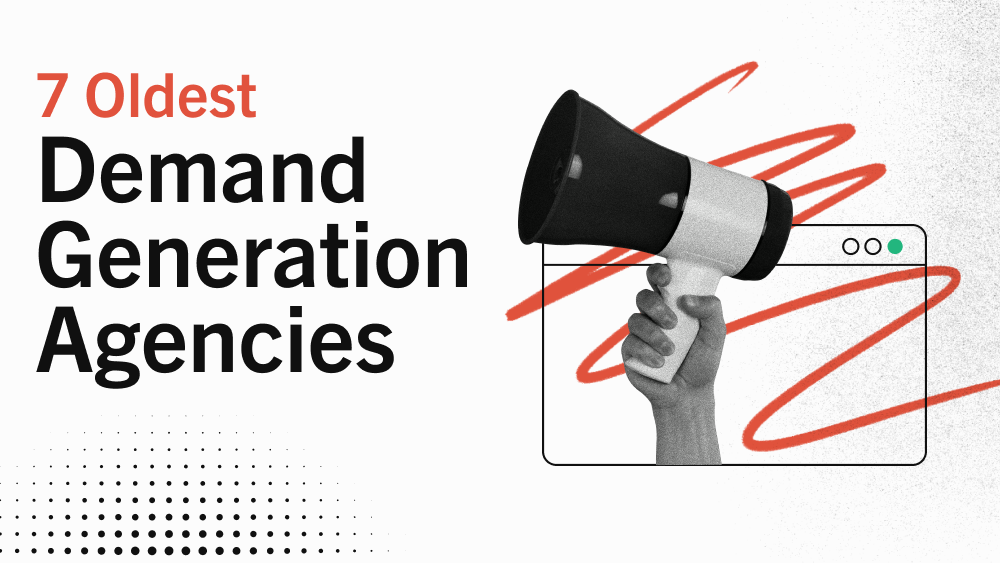 Agency Life
7 of the Oldest Demand Generation Agencies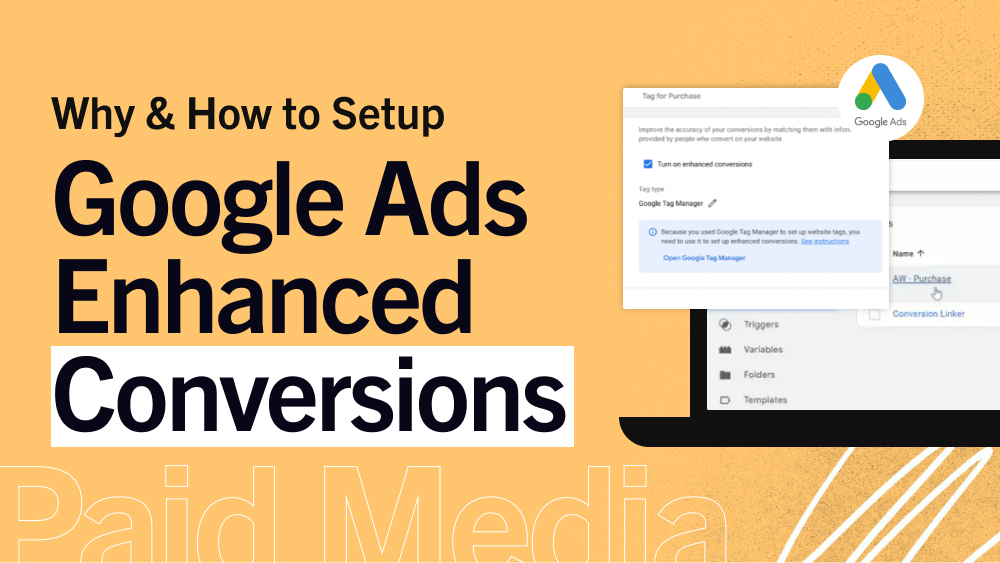 PPC
How to Setup Google Ads Enhanced Conversions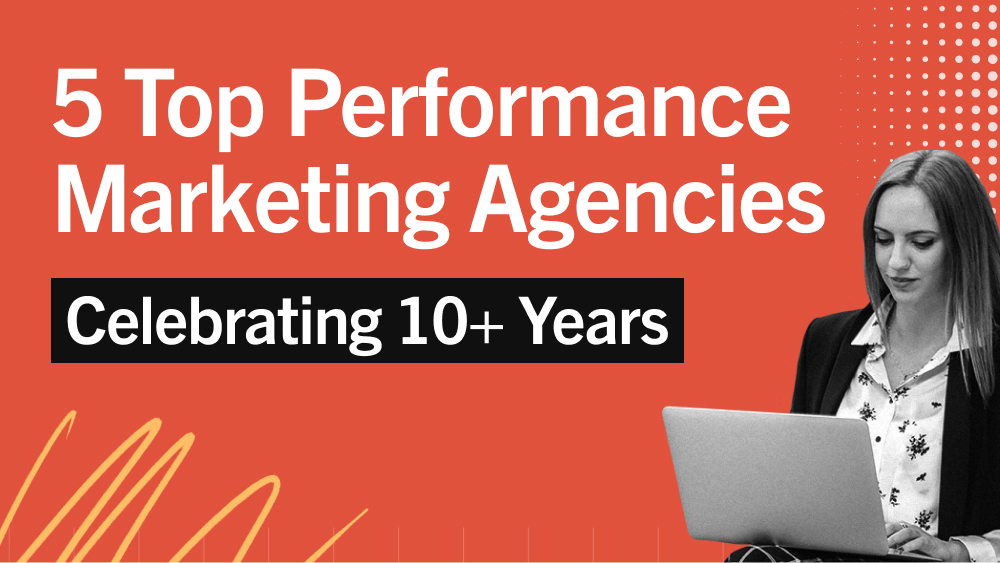 Agency Life
5 Top Performance Marketing Agencies Celebrating 10+ Years